TAKA Executive Chef Taiji Maruyama's Take On Japan's Unexpected Favourite Festive Food
Offering insight into Japan's most popular and rather unexpected Christmas dish of choice, Taiji Maruyama, Executive Chef at TAKA Marylebone, shares with Something Curated his mouth-watering twist on fried chicken — TFC Nanban Chicken. The below are his words.
Christmas is a relatively new celebration in Japan, and one of our big traditions is eating fried chicken. This tradition has only been around since the 70s, and it's actually due to KFC marketing fried chicken as what you should love eating for Christmas. Christmas time takes me back to my mother making fried chicken and Christmas cake – which is similar to the English Victoria but covered entirely with cream. In Japan we cook fried chicken differently, it's marinated in soy sauce, garlic, ginger, sesame oil for 5 minutes, then deep fried, with a light coating of potato starch. This method really crisps up the skin whilst keeping the inside super moist and juicy. Most people's favourite part is usually the leg.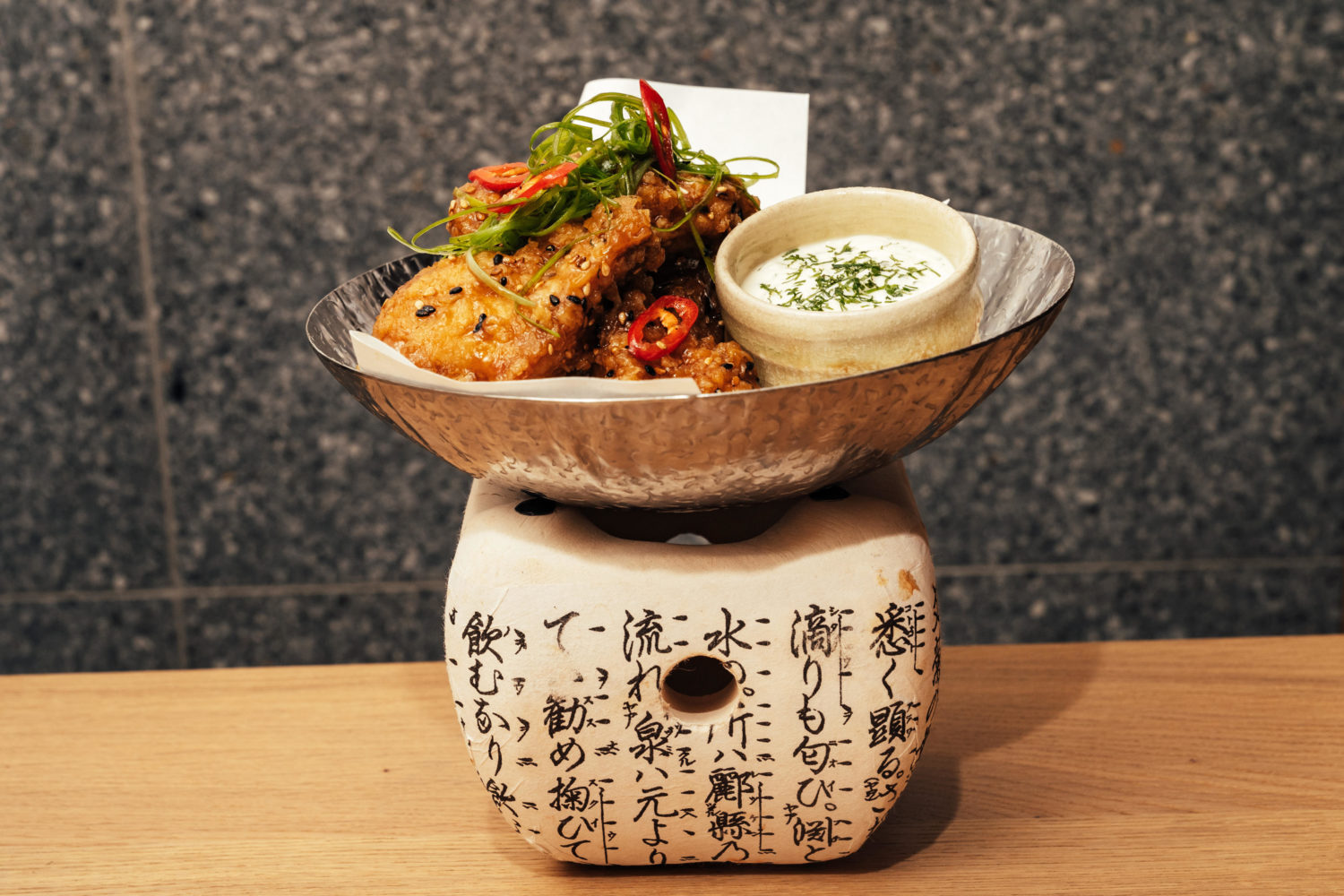 TFC Nanban Chicken
Serves 5-6
Ingredients:
30 chicken drumsticks
30g plain flour
150ml 'master stock' (recipe below)
Vegetable oil for deep frying
Garnish:

5 spring onions, green parts thinly sliced
5g sesame seeds
5g green chilli
5g red chilli
Slice one whole spring onion, plus green parts of others, plus green chilli and red chilli, then mix with sesame seeds
Master stock sauce:

100ml mirin (90g of white wine and 10g of honey would work as an alternative)
100ml sake (a sweet white wine like chardonnay would also work)
67ml red wine
17g Demerara sugar
130ml dark soy sauce
28ml balsamic vinegar
1 whole onion, peeled and cut in half
1 garlic clove, peeled
15g ginger, peeled and sliced
2ml kombu (you can use 1/5 of a chicken stock cube as an alternative)
Corn flour water (to be used to thicken master stock sauce):

5g corn flour
10ml water
Mix in bowl
Method:

Place all the ingredients for the master stock sauce in a pan and reduce down by 20%, this should take around an hour on simmer.

In a separate bowl mix together the corn flour water ingredients then slowly pour this mixture into the master stock reduction to make it thicker.

Coat each drumstick lightly in flour then deep fry in a pan of hot vegetable oil at 180℃ for 3-5 min.

After deep frying your chicken, assemble straight away by mixing in a big bowl with your master stock sauce; the onion, garlic clove and ginger will be edible but you may choose to discard them if you want a smooth sauce.

Once the chicken and master stock sauce are combined, then sprinkle with the garnish and serve.



Feature image: TAKA Marylebone interior designed by B3 Designers & Tom Bird.