Collective Reflections: Contemporary African & Diasporic Expressions Of A New Vanguard
Based in Accra, Ghana and working internationally, Gallery 1957 has a curatorial focus on West Africa. Presenting a programme of exhibitions, installations and performances by the region's most significant artists, the gallery serves as a vital platform, providing resources for residencies and participating in international art fairs. Founded by Marwan Zakhem in 2016, the space has evolved from over 15 years of private collecting. From 16 December 2020 – 17 January 2021, Gallery 1957 is set to host an exciting new group exhibition, entitled Collective Reflections: Contemporary African and Diasporic Expressions of a New Vanguard, curated by art historian, curator and writer Danny Dunson. Dunson is the founder of Legacy Brothers, an artist development consultancy, which among other outputs in 2020 has provided endowments to the developing practices of artists in Haiti, Nigeria and Senegal.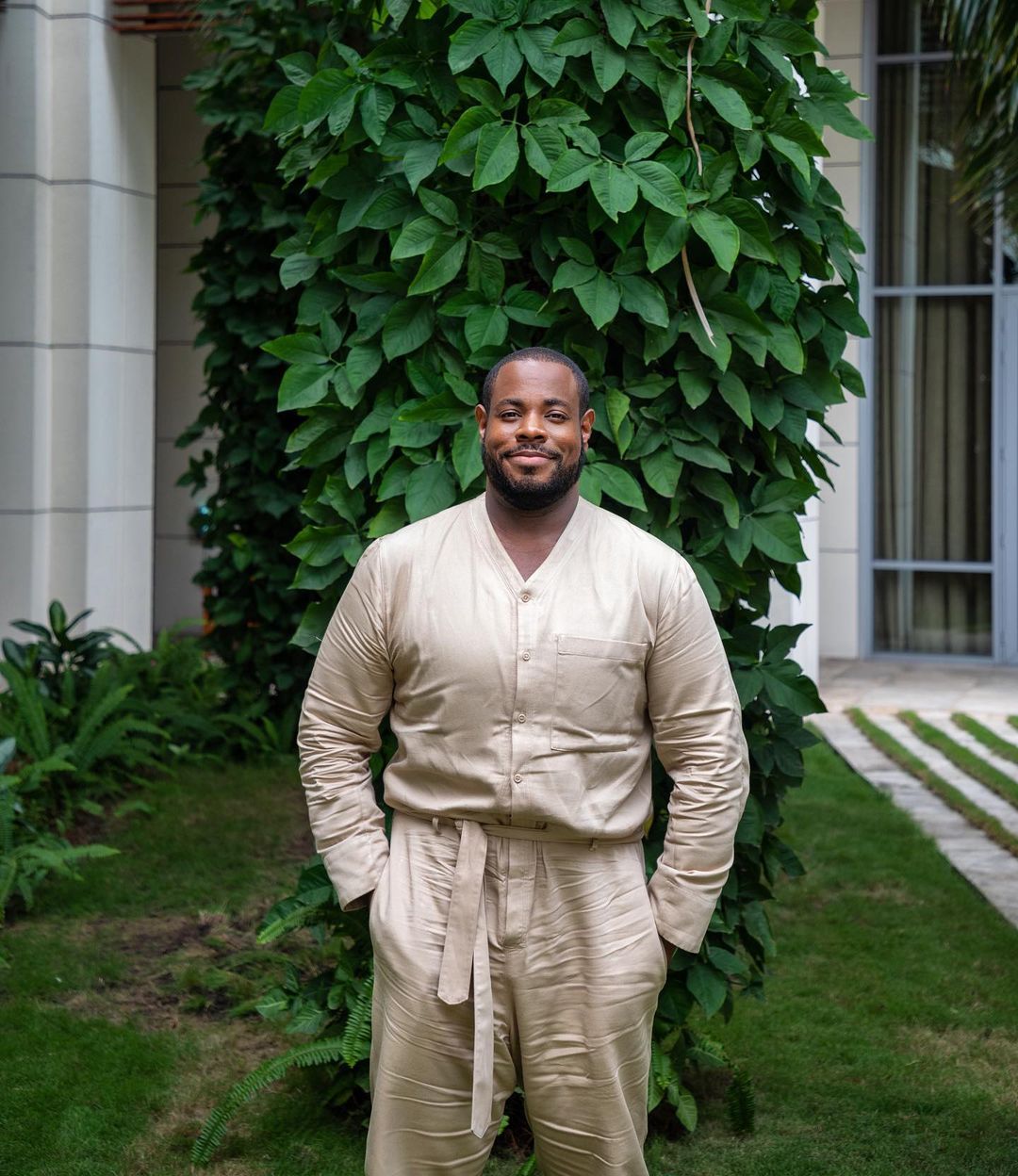 Expanding on the thinking behind Collective Reflections: Contemporary African and Diasporic Expressions of a New Vanguard, Dunson tells: "In the midst of devastating challenges of the global pandemic, political discord, and the ongoing fight against systemic racism and oppression, a reflective meditation and organic visual dialogue transpired between nine artists living and practicing in West Africa, and the Americas. While grappling within the stillness of quarantine, and the disquieting of global insurrection, these artists were compelled to examine their humanity, forming a collective journey between artists who, before this moment, had never met."
Comprising over 60 works from 10 international artists, the show encompasses painting, mixed media on canvas, works on paper, collage, sculpture and textiles. Responding to a year of individual and collective critical evaluations of universal humanity, particularly with regards to race, the artists on show, each from disparate backgrounds, reflect on representations of Blackness. Transgressing perceived artistic boundaries, from traditional African abstraction and figuration, to spiritual expressionism, indigenous ritual, sacred practices and cultural retention, they disrupt the Western arts canon, whilst celebrating Africa's undeniable contribution to it, with particular reference to the movements of surrealism, mannerism and portraiture.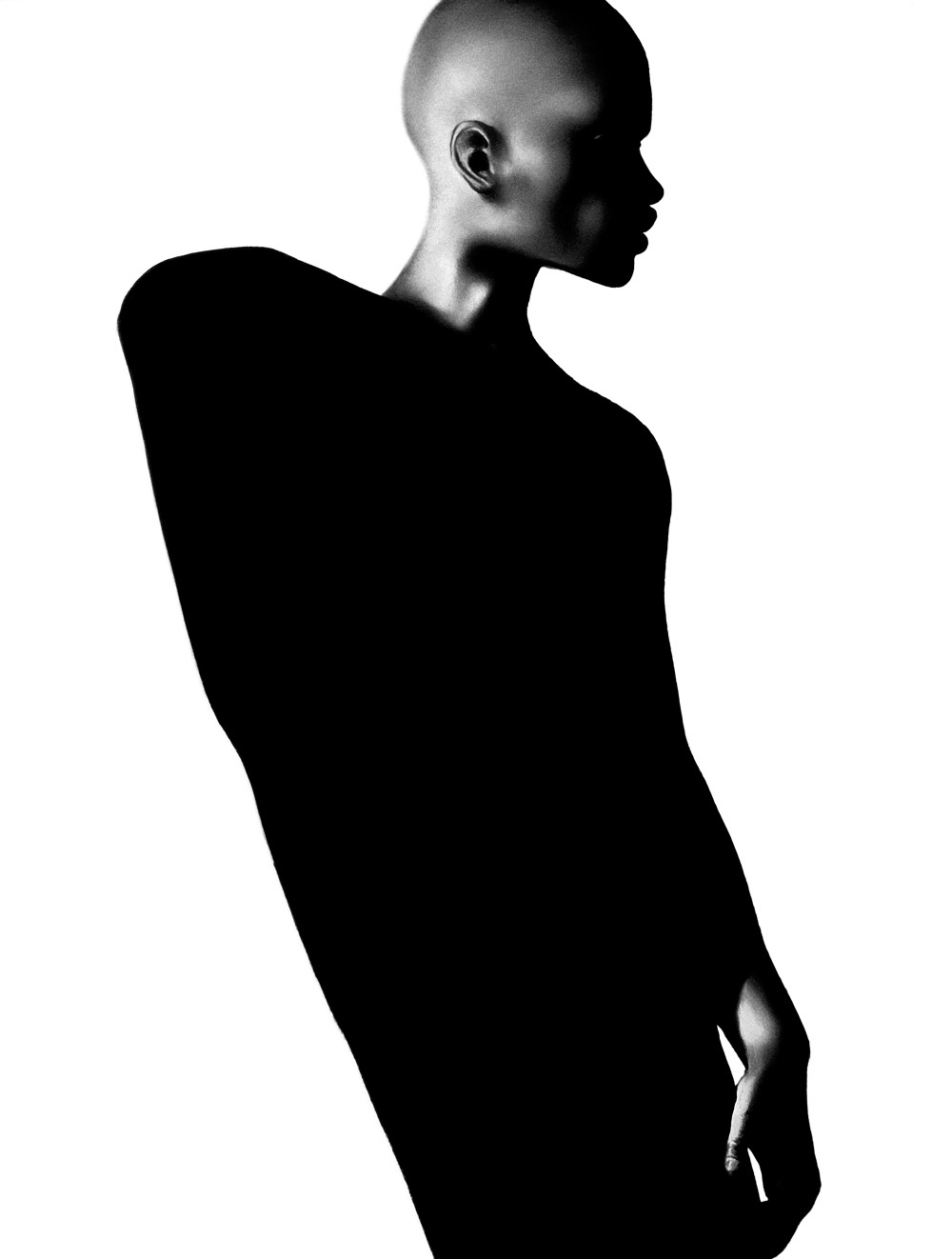 Taking inspiration from contemporary artists Yinka Shonibare and Kerry James Marshall, alongside surrealist painters Salvador Dali and René Magritte, Nigerian artist Luke Agada presents The Kindred Project, a body of paintings and mixed media sculptures addressing interpersonal connections that exist amongst the transglobal Black community, through Ghanaian Adinkra symbols. Chiderah Bosah presents Grey, a new body of self-portraits that contemplate and grapple with the daily life of a young Nigerian man, a triumphant personal response to the END SARS movement and consequent violence in the country. Meanwhile artist Oliver Okolo presents Portraits of the Life Elizabeth Freeman, a body of work centring on the abolitionist figurehead and neglected social discourses. Growing up in the CoCo Beach area of Accra, the coconut tree and fruit is a part of painter Aplerh-Doku Borlabi's daily visual experience, and after spending a day sketching at the beach recently, the thought of using the coconut in his work emerged. From a distance, the mixed media works of oil paint and coconut husk on canvas, appear as richly toned brown skin.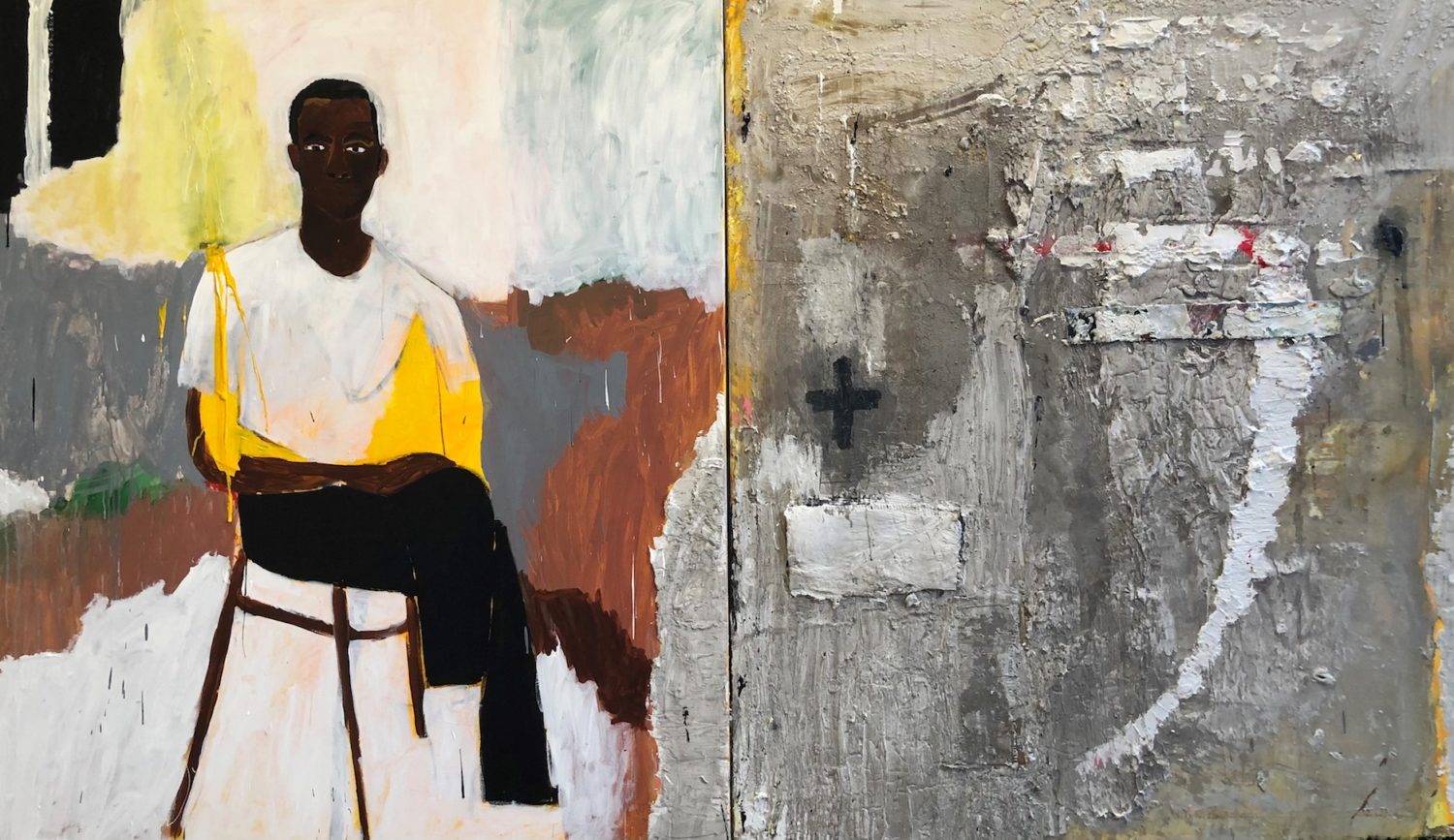 The son of Haitian immigrants, Patrick Eugène incorporates African Diasporic connections between Haiti, and more broadly, the Caribbean, and North America within an intuitive practice that connects him to everyday people in the streets of Atlanta, Georgia. Self-taught Nigerian artist Ojingiri Oluwaseun Peter renders the naturalistic features of his subjects within traditional masks, focusing on expression beyond the materiality of skin and skin colour. Inspired by the nightmarish visions of Francisco Goya, though infusing them with geometric abstractions found in Islamic art, Musah Yussif's work analyses personal fears. The works on show acknowledge the inherent fragility of the human condition as somewhere between a dream and a nightmare.
Brazilian artist Gustavo Nazareno presents recent charcoal works on paper based on the origins of Exú (also spelled, Eshu, Èṣù, and Echú), a shape-shifting god of multidimensionality, traversing gender, age, and animal forms. Juwon Aderemi's works explore intellectual discourses in Blackness and West African folklore and literature. His studies combine vintage photographic imagery of 1970-80s Nigeria in multimedia compositions on canvas and corresponding 3D works in textiles. And finally, Ghanaian artist Adjei Tawiah presents works utilising his self-titled "sponge martial" technique, inspired by the experience of watching his mother's body being cleansed in a mortuary. Reframing traditional signifiers of class, gender, ethnicity and status, the artists collectively represent a new international vanguard, endeavouring to redefine the global artistic landscape.



Feature image: Oliver Okolo, Bett na onye kwulu, 2020 and Bett 1781, 2020 / Courtesy the artist & Gallery 1957