Interview: British-Jamaican Designer Bianca Saunders On Dressing As Who You Want To Be
Reassessing staid notions of masculinity in her work, Royal College of Art alumnus Bianca Saunders has swiftly established herself as a key voice in the bustling menswear space. Showing during London Fashion Week, and with support from the BFC's NEWGEN programme, Saunders eloquently proposes intelligent and disruptive twists on familiar garments. Drawing on touchstones from her British and Caribbean background, the designer addresses the tensions between tradition and modern life in designs that reference both the classical and avant-garde in equal measure. With a visual framework that is both recognisable and alien, Bianca Saunders' collections are shrouded in an ambiguity that invites uninhibited self-expression in the wearer. To learn more about the designer, her latest collection, and what she's got planned next, Something Curated spoke with Saunders.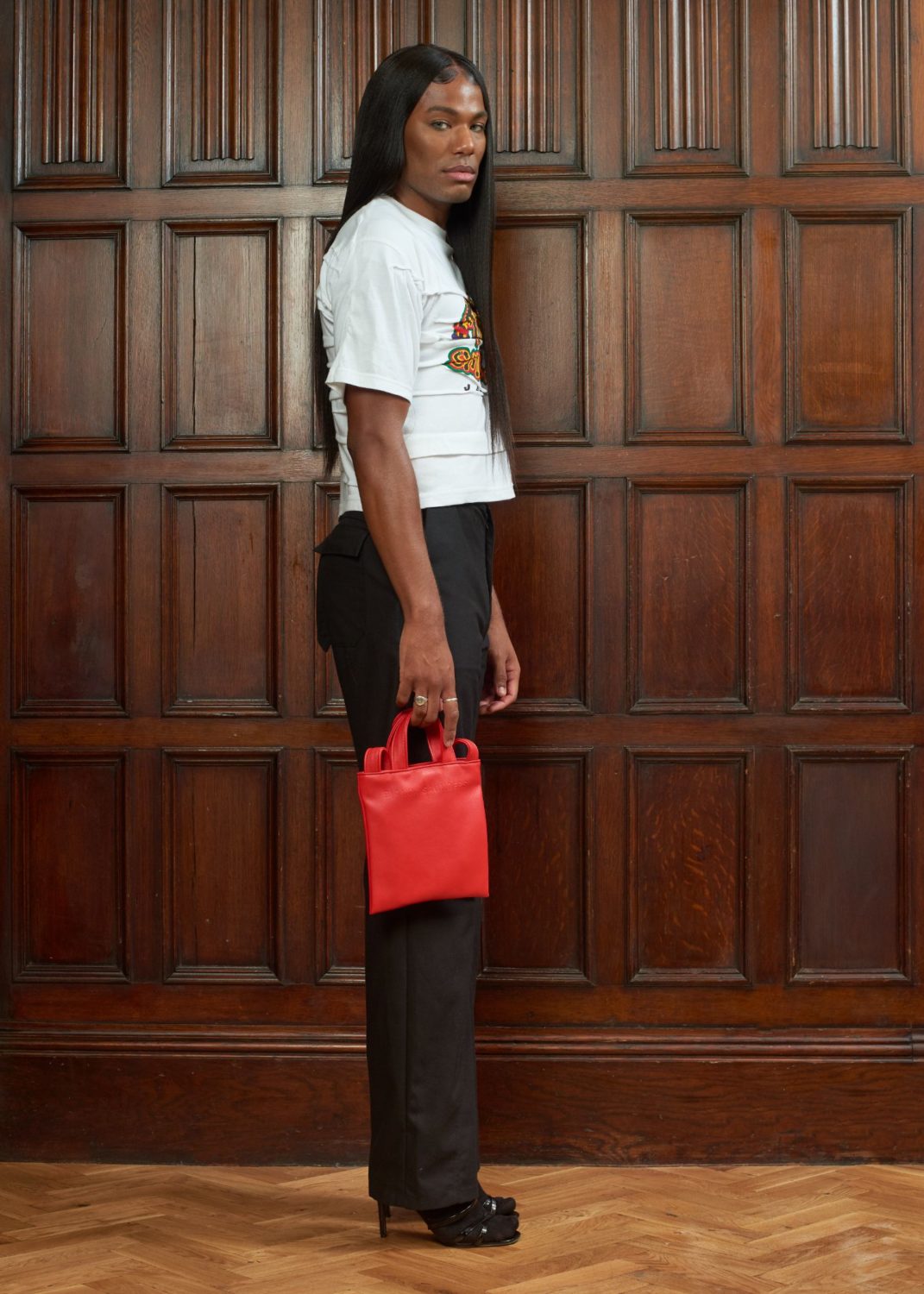 Something Curated: Can you give us some insight into your background and how you entered the field of fashion?
Bianca Saunders: I am based in South East London and have lived here my whole life. I come from a big family and it is really important to me to be family orientated; they are my biggest supporters. My Jamaican heritage is very important to me and is a consistent element that weaves throughout my work. I always knew I wanted to be creative from a young age and I have been very determined to get there. I went on a traditional path to fashion design, studying at Ravensbourne for my foundation, then I discovered that I definitely wanted to be a designer; from there I went to Kingston University to do my BA in Fashion, then onto my MA in Menswear at The Royal College of Art.
SC: How would you describe the ethos of your label, Bianca Saunders?
BS: I would say it's all about storytelling and making me think. It's quite irregular, joyful, and absolutely free, existing in chapters unencumbered by gender and seasonality.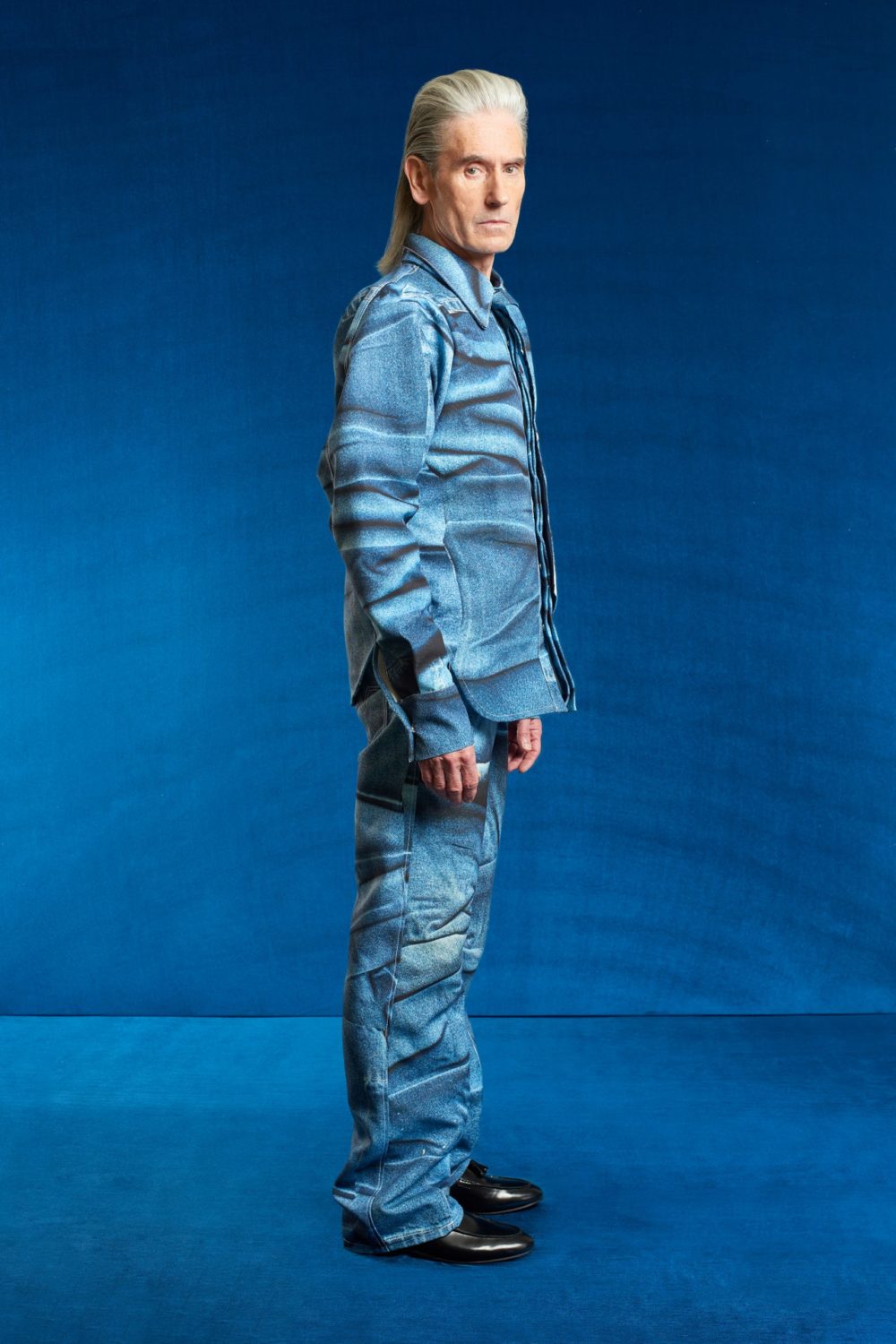 SC: What is the thinking behind your latest collection, 'The Pedestrian'?
BS: It was quite a quick turn around because it was the first time I created a Pre-Fall collection. I was able to completely challenge myself. I had done a lot of research for SS21, which resulted in the collection 'The Ideal Man', so it was only right to make something that was a continuation, and also find an alternative way to re-create 'The Ideal Man'. 'The Ideal Man' was about elements from ballroom culture, Black masculinity and the artwork of Hans Eijkelboom. The collection is all about allowing you to dress up as who you want to be.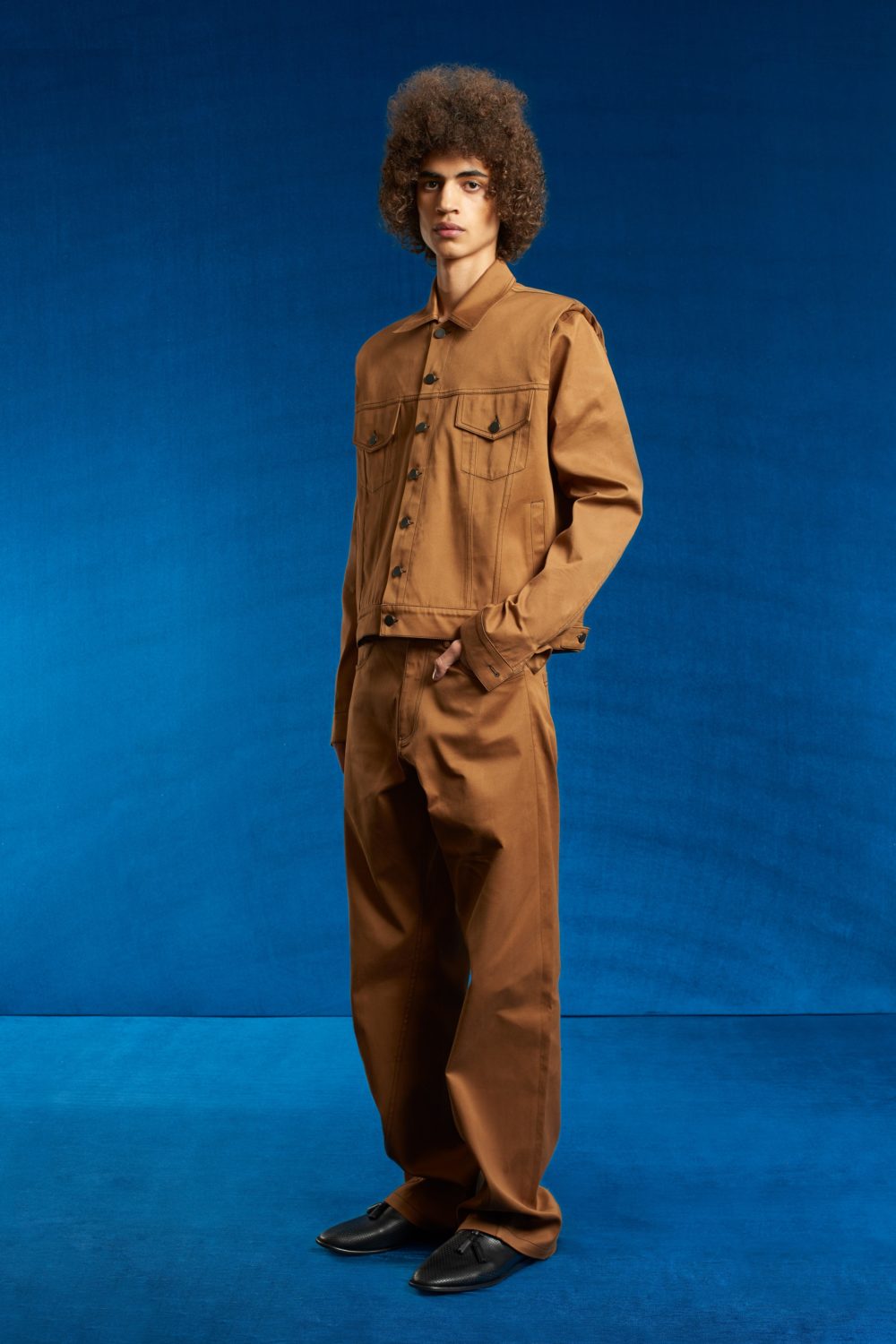 SC: Could you tell us about the brilliant film you created for GucciFest?
BS: It was such an exciting project to be a part of and I am really grateful that Gucci gave me the support to create something for my brand. It was inspired by a scene from Spike Lee's She's Gotta Have It, where the men are using their chat up lines to get the main girl in the film. Entitled The Pedestrian, our film features eight models answering questions about their relationships and love lives. The models are dressed in the brand's Pre-Fall collection made exclusively for the project. One guy in the film says things like, "My cousin said you can't be everyone's cup of tea unless you're going to be a mug, innit." The film is about seeing how different people respond to the same questions in unique ways. Not just in what they say, but how they stand, their body language, facial expression… how they wear the clothes. This kind of multiplicity is what drives my work and I love it.
SC: What are you working on at present, and how has the pandemic affected your way of working?
BS: I am currently working on the production for SS21, and also I am in the research stage for my AW21 collection, which I am aiming to show early next year.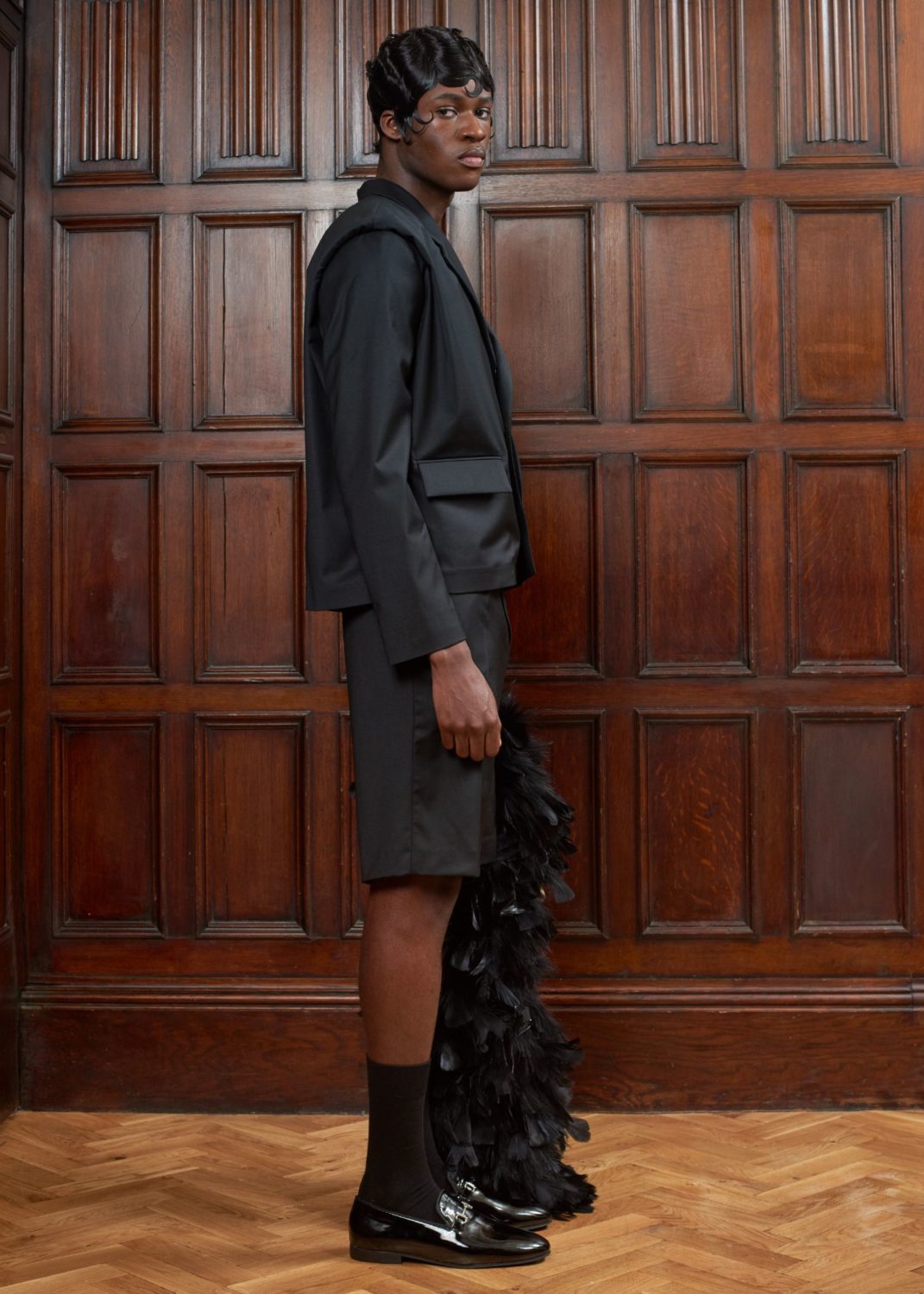 SC: How has your experience been adapting to the changing format of Fashion Week in this climate?

BS: To be honest, the change in format was just another challenge to get over – sometimes having limitations can inspire me to get more creative. It's exciting that Fashion Week can serve as a platform for us as designers to have our voices heard and reach new audiences that we might not get to in a physical space. I can't say specifically what makes a successful digital show. What I do know is that I personally have always tried to take the boundaries I'm working within and stretch them as much as I can. The last physical presentation I did back in January, I completely flipped the concept on its head and recreated a 90s dancehall party at 9 in the morning… no one could have expected that! That's what I'm hoping to achieve with my film too – everyone is hopefully expecting to see a beautiful product, but for me it's about the story and narrative surrounding that collection. It can be explored so much more in a film than in a traditional look book of stills.
SC: What do you want to learn more about?
BS: Balancing my creativity – being the creative director/designer of my own brand. I have a lot of other ways I would like to show people my creativity. It is difficult to do it all at once as I have so many dreams and goals I would like to achieve.



Feature image: Still from Bianca Saunders' The Pedestrian, presented at GucciFest. Courtesy of Bianca Saunders and Akinola Davies Jr.