The Story Of Mr Chow, The Chinese Restaurateur Who Became An Art World Stalwart
In the mid-sixties, brimming with new ideas and the need for a career change, Michael Chow, widely known as M, established his vision of bridging the East with the West through the cuisine of China in a participatory theatre of art, architecture, design and food. Born in Shanghai as Zhou Yinghua, Chow's father was Zhou Xinfang, one of China's most famous actors and the leading figure at the Peking Opera. His mother came from a wealthy family whose fortune had been made in tea. Chow attended a British boarding school when he was 12 and spent his adolescence in Europe, going onto study art and architecture at London's Saint Martins. After little success as a painter in his twenties, he decided to embark on a career in hospitality.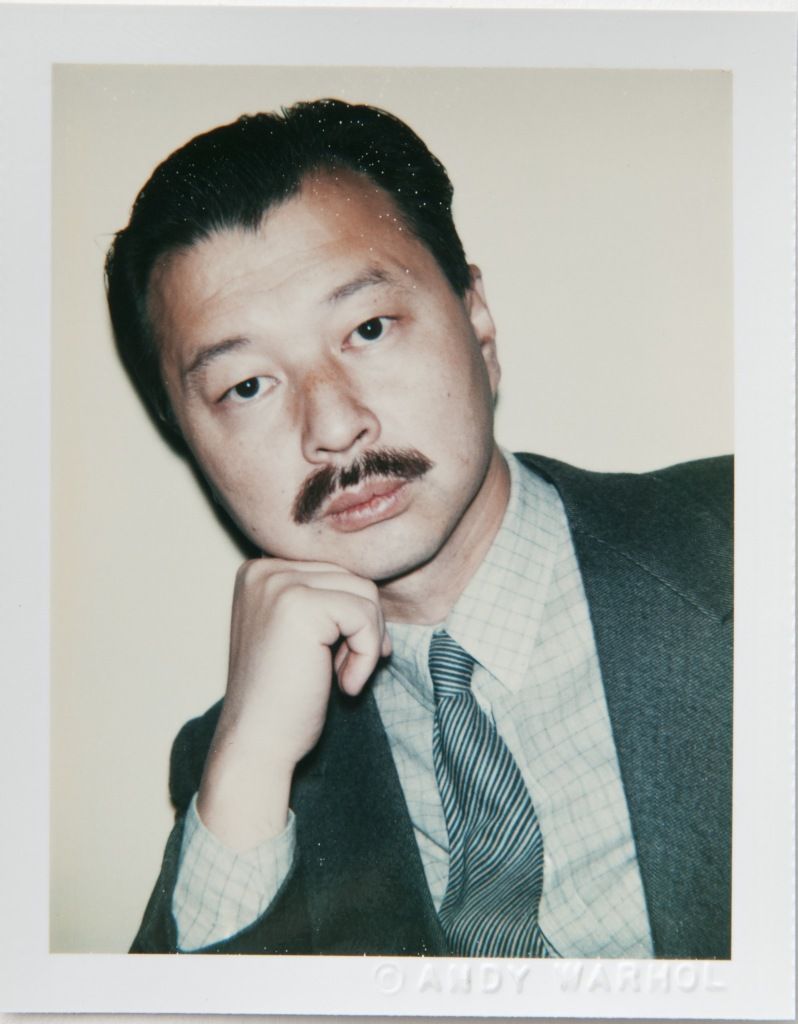 Founded in 1968, and opening its doors for the first time on Valentine's Day, M's debut venture was situated in London's affluent Knightsbridge. With an interior inspired by modern French decor, service provided by Italian waiters, and flavourful Chinese cuisine on the menu, Mr Chow carved a unique position for itself in London's fine dining scene, offering patrons something they had never seen before in the city. The establishment's first customers were taken aback by the elegant and modern space, with its luminous white walls, verdant tiled floors, and pleasingly arched ceilings. Diners were seated in minimalist Art Deco furniture surrounded by the works of leading artists of the time, including Allen Jones, Peter Blake, Patrick Caulfield, Richard Smith and David Hockney.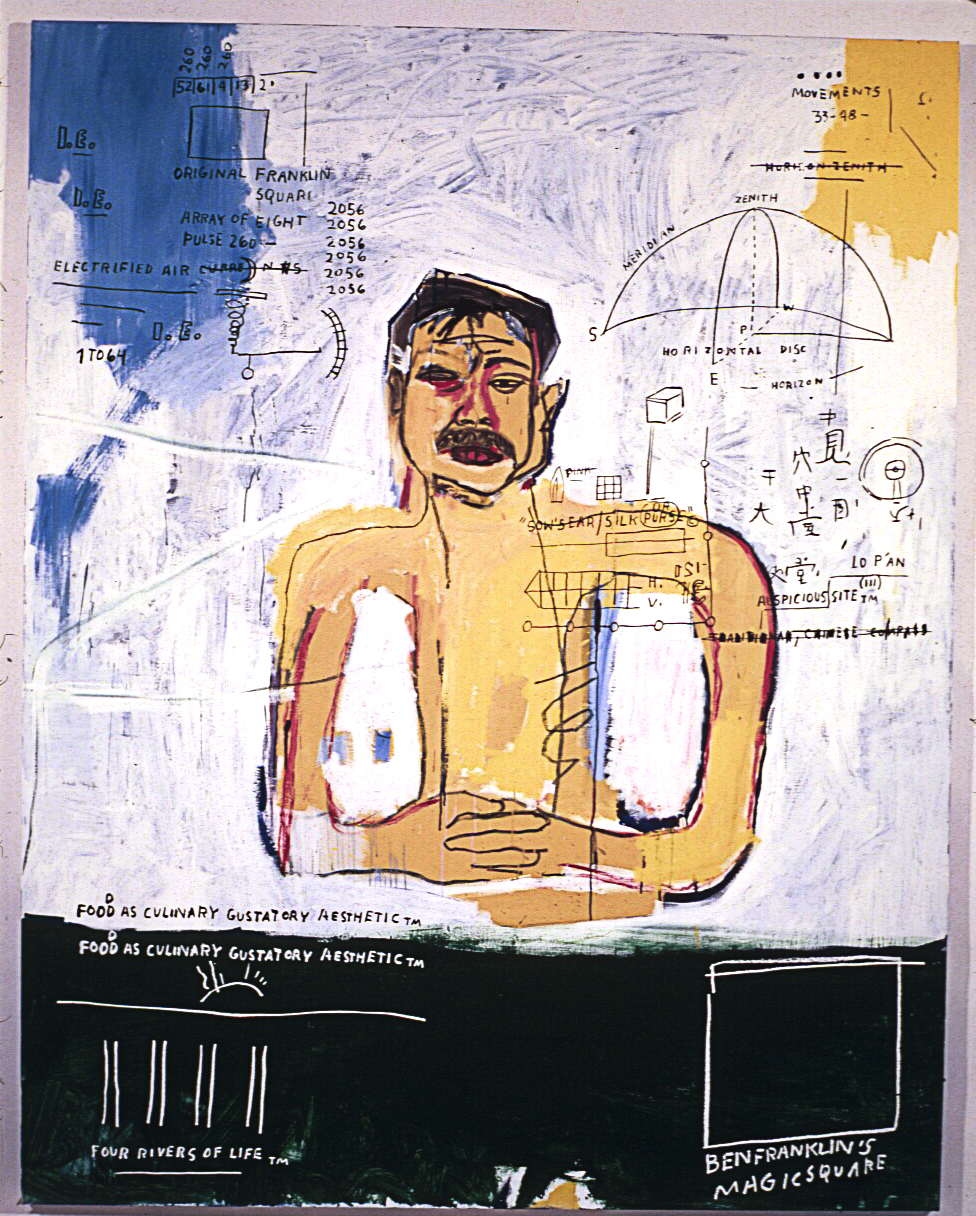 Mr Chow's popularity as a venue for gallery celebrations quickly made it a hot spot for diverse creatives. A bonafide cultural institution, the restaurant's success is largely owed to M's clever and early crosspollination of food, art, and society. Throughout five decades, M developed close relationships with many of the giants of contemporary art, including Andy Warhol, Jean-Michel Basquiat, Julian Schnabel, Ed Ruscha, and Keith Haring. "Mr Chow is not just a restaurant," gallerist Jeffrey Deitch writes in the book Mr Chow: 50 Years, published by Prestel. "It is an immersive aesthetic experience, fusing art, architecture, performance, and culinary innovation." Playfully dubbed the Chow Dynasty, over the past half-century, Mr Chow has expanded to include locations in New York, Los Angeles, Miami, and Las Vegas.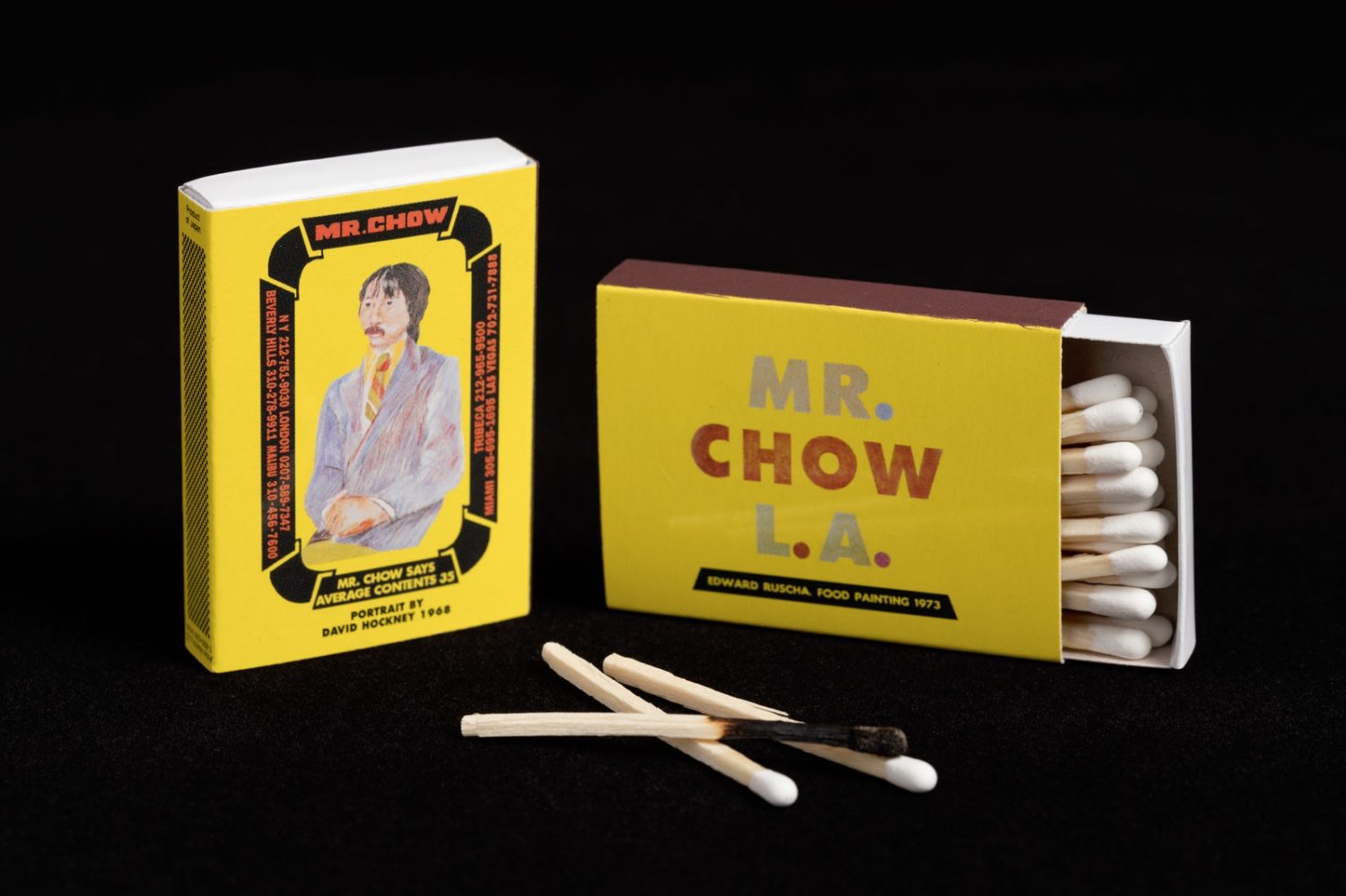 Prior to M's intervention, Chinese cuisine in the West, and certainly in London, was most prevalently associated with the inexpensive and bustling restaurants of Chinatown. Presenting Chinese gastronomy in a varied light, Chow brought his country's enticing food to a new audience. Since the restaurant's conception, M has been depicted by many of the influential artists he has fed and watered, becoming an art world icon in his own right. To create a portrait of the restaurateur has become somewhat of a tradition over the years for in vogue artists. M's signature moustache and trademark suiting, and, more recently, his circular-rimmed glasses, have been interpreted by eminent figures from Hockney and Warhol to Urs Fischer.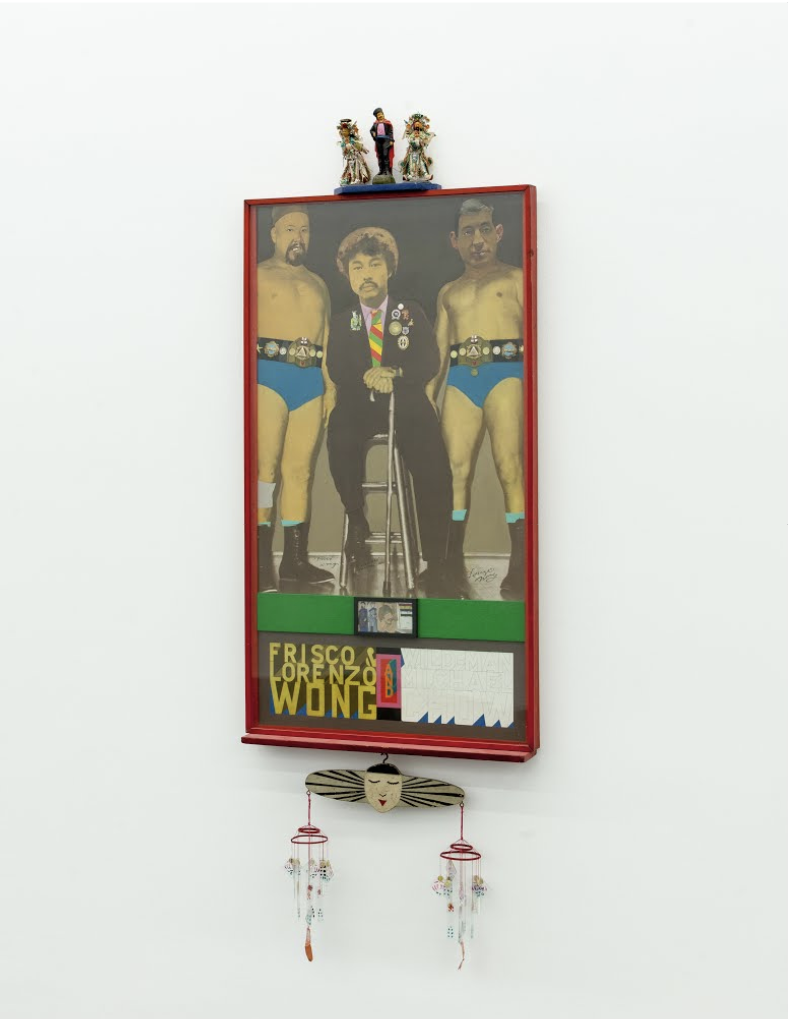 Famously responsible for M's first portrait, Peter Blake was commissioned by Chow to make him a painting exploring racism. The artist depicted M in yellow-face, presiding over a Chinese and Italian wrestler on either side of him. Over years of friendship, Schnabel, a close friend of M's and a regular at Mr Chow during the 80s, has captured Chow multiple times, as well as his family. His 1984 portrait of Chow, covered in the artist's distinctive shattered plates, features tableware from the restaurant. Original artworks permeate every aspect of M's world, with the restaurant's plates once featuring a logo by Cy Twombly, Warhol-designed chopstick paper wrappers, and Hockney's 1969 portrait of Chow emblazoned on matchboxes. Now, at the age of 81, M is reviving a long overlooked dream, returning to painting himself after 50 years.



Feature image: Andy Warhol, Michael Chow, Jean-Michel Basquiat, Basquiat's Mother, 1984. © Andy Warhol