Interview: Director Iggy London On Honesty & Unpacking The Black British Male Experience
London native Iggy London's striking films explore nuanced and powerful stories from the perspectives of protagonists whose lives have often been overlooked by mainstream cinema. From his 2016 short, Black Boys Don't Cry, to his most recent film Rite of Passage, the director's work earnestly broaches complex subjects from navigating multifaceted familial relationships to the ways in which we perceive ourselves through social media. Investigating and chronicling the Black British male experience, his latest project, a book entitled MANDEM, comprises a series of diverse and honest stories from various contributors. Over the years, London has been commissioned by brands including Nike and Adidas to create films, and has spoken at numerous universities as well as on national television. To learn more about his work, his upcoming book, and how the pandemic has impacted his way of operating, Something Curated spoke with the director.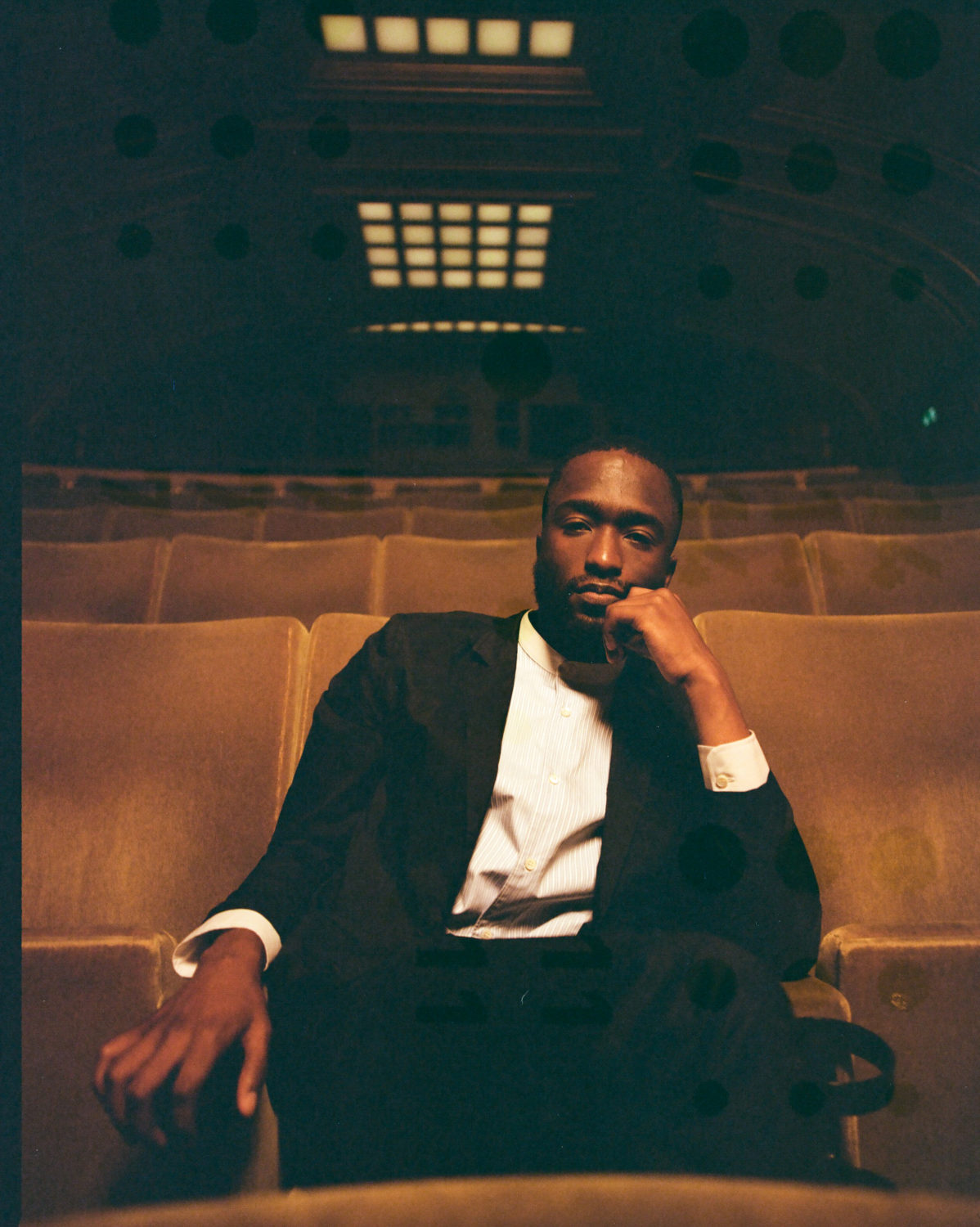 Something Curated: Can you give us some insight into your background; how did you first become involved in filmmaking/directing?
Iggy London: Filmmaking came as a sort of blessing for me at a time I needed it the most. I was 21. I had just finished university and had been writing poetry for some time – a medium I used to make sense of the world and my mind. In 2016, I got asked to perform at a poetry event in Hackney, London that some of my friends were putting on. After I performed a poem 'Black Boys Don't Cry', a deeply personal poem, I received a lot of great feedback. A person at the back of the room came up to me, shook my hand and said that I should make it into a film.
This led me to make my first short film which I wrote, produced, directed and starred in. I didn't even know what I was doing at the time and I didn't think I was good at it until I realised the short and was amazed by how many people resonated with it. It featured in so many magazines and online platforms and I was sort of overwhelmed by it all. But after the interest in my first short and having loved directing, I found my calling. So I guess filmmaking was something that almost came to me rather than me coming to it.



SC: Your practice encompasses several outputs from film and television to music videos and writing — is there an overarching ethos that tethers these diverse works?
IL: There is no real common theme to my work I don't think. Well I don't like to think in a thematic way I guess. I see stories as stories and they really shouldn't be grouped together to make them more palatable. Whilst my films have centred primarily on very rudimentary values of Black masculinity, family and love, I would say my films are more an investigation into the lives of people who have not always been given the opportunity to see their stories within cinema.
Because of this, I would say that in the past my works have had some sort of narrative element to them. And this comes from my relationship with the subject matter. I have always wanted to remove people from their own subject matter and subject position, into another person's subject matter and subject position. Film has the ability to do that. I think that's the greatest thing that film can do because even if one doesn't feel something towards it, they will need to acknowledge that the subject exists.



SC: Could you expand on the thinking behind your latest film Rite of Passage?
IL: I'm deeply connected to films that tell an emotive story. The film, Right Of Passage, is almost like a memoir on the coming of age experience. The inner emotions of an older brother wanting to prepare his younger brother for the realities of the outside world versus the need not to be shackled by what is expected of him. It captures the sensibilities of these two energies and how they can sometimes be in conflict and harmony at the same time. It simply centres around everyday experiences of two people growing up in the inner city and moments they share; each showing an anger or sadness or stillness. This culminated together to make a string of deeply freeing yet melancholic memories.
The film draws parallels to where I grew up in East London and the need to escape my reality. Although riding bikes was never really part of my childhood, I always loved the idea of leaving one place and discovering something completely new. Developing the scenes with the two actors and watching then become more and more like their characters was a beautiful experience. They each brought a connection to the scenes that made the film even more special. We were all just a big family on set.



SC: What can we expect from your upcoming book MANDEM?
IL: Honesty. I've been reading through some of the short stories which I have accepted to be featured in the book and they are probably some of the most truthful and important stories that I have ever read that discuss the current Black British male experience. I'm really excited that this book will be the book that so many of us didn't have when we were younger and will act as a collection of powerful stories that people can look back on in years to come.
SC: How has the pandemic affected your way of working?
IL: I think its come with the good and the bad. Naturally, in any form of time alone, you can start to overthink. Overanalyse and compare yourself with people that you shouldn't. I guess this is the bad side of being in any isolation – it forces you to stare at yourself, which can be painful but also cathartic. For example, as an artist myself and for many artists, I rarely break down my creative processes and investigate my work. I've spent a lot of time doing just that so I guess the pandemic forced me into reflecting on my work and why I choose to do what I do – something which was slightly scary but has refined my interest for telling film in a completely new way.
SC: What do you want to learn more about?
IL: I want to learn about people through history. I think most of my films discuss current issues which reflect the times but it would also be really interesting to look back rather than always looking forward. Oh, and I wanted to learn more French!



Feature image: Still from Rite of Passage, 2020 (Courtesy Iggy London)