Interview: Artist Jason Seife On Connecting With His Middle Eastern Heritage Through Craft
Back in 2018, Jason Seife's solo exhibition Nucleus took place at the Sharjah Art Museum in the United Arab Emirates. Since then, the artist has been building towards A Small Spark vs a Great Forest, presented by Unit London this year. After undertaking a personal and artistic journey through Iran, Syria and Turkey, Seife's latest body of work contemplates the collective nature of humanity. This line of thinking has only been emphasised by the pandemic. Seife looks to take this renewed appreciation and understanding of cultural equality and explore it by connecting with his own multifaceted heritage. By studying the skills of craftspeople from different Middle Eastern cultures and adapting their aesthetics, Seife strives to make these art forms accessible to new audiences and generations.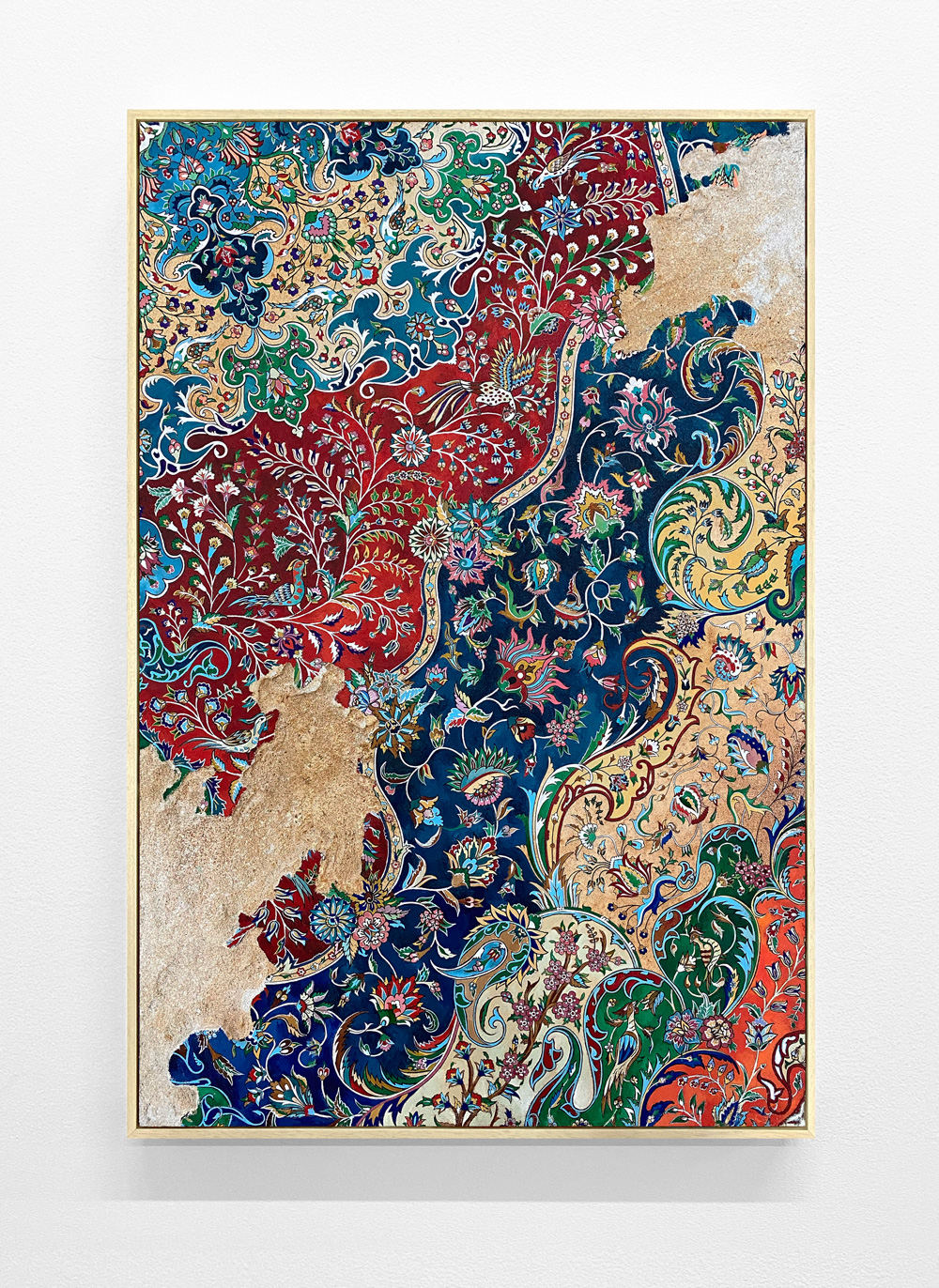 Comprising three stages, his process moves from hand to machine, and then back to hand. He begins by sketching an outline design inspired by carpet makers in the Middle East; these often include Byzantine arabesques and intricate, intertwining floral shapes. This hand-drawn foundation is then rendered in 3D using computer software that manipulates colour and light, producing a reference image that has a sense of relief. The software also allows for the introduction of negative space in the reference image, conveying a sense of decay. Seife zooms in on certain sections of this digital work and begins to meticulously hand paint these areas without the aid of any technology. To learn more about the artist's work, how he's handling life in lockdown, and the new show at Unit London, Something Curated spoke with Seife.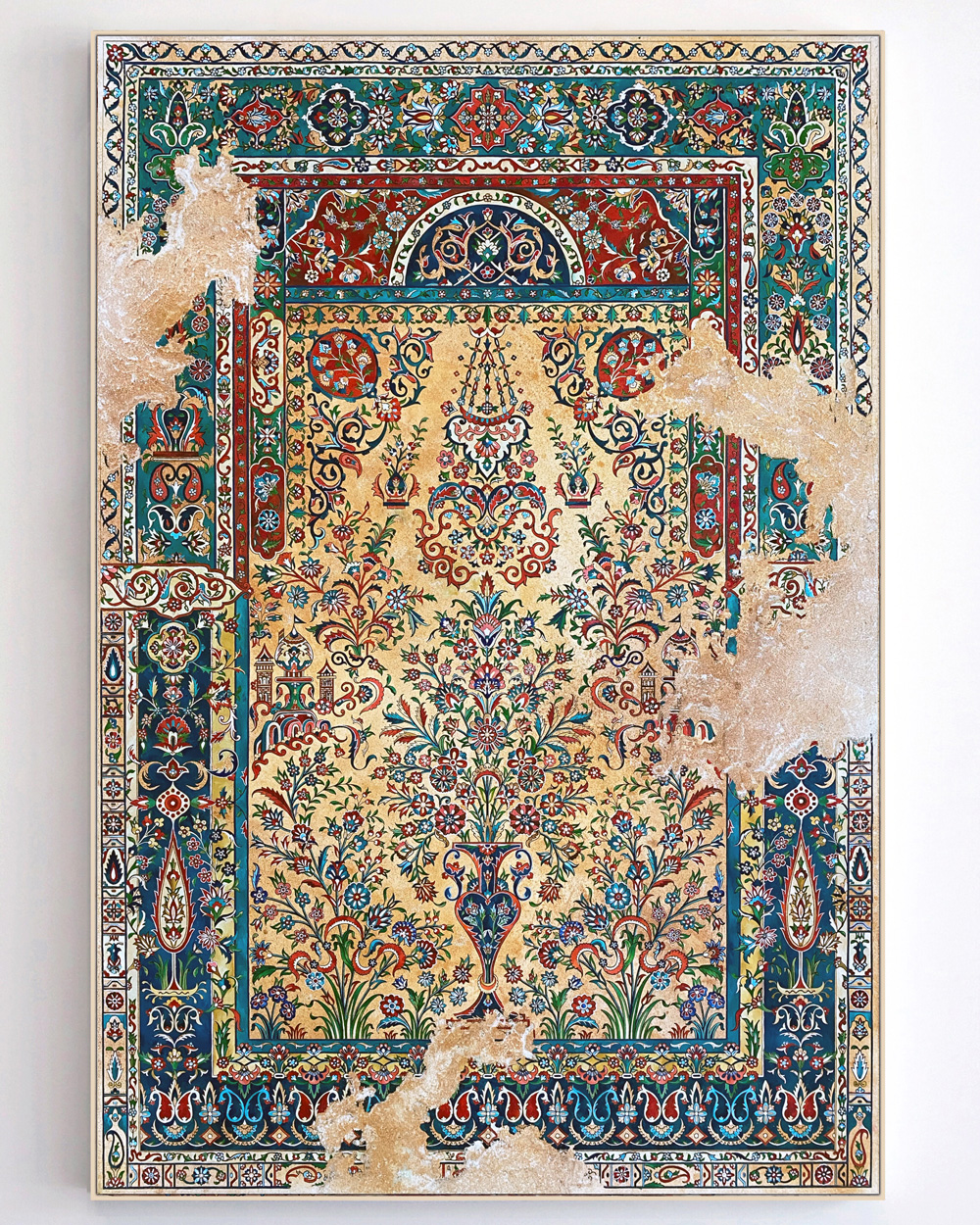 Something Curated: Can you tell us about the works included in your upcoming show A Small Spark vs a Great Forest?
Jason Seife: I began the research for the paintings in this exhibition in late 2018 with a trip to Iran. In 2019 I was able to visit Syria as well; the culmination of both these trips were very influential in creating the works for this show. The show is a mixture of works on canvas and concrete. Each painting takes a few months to be realised so this complete body of work took about two years to come into fruition.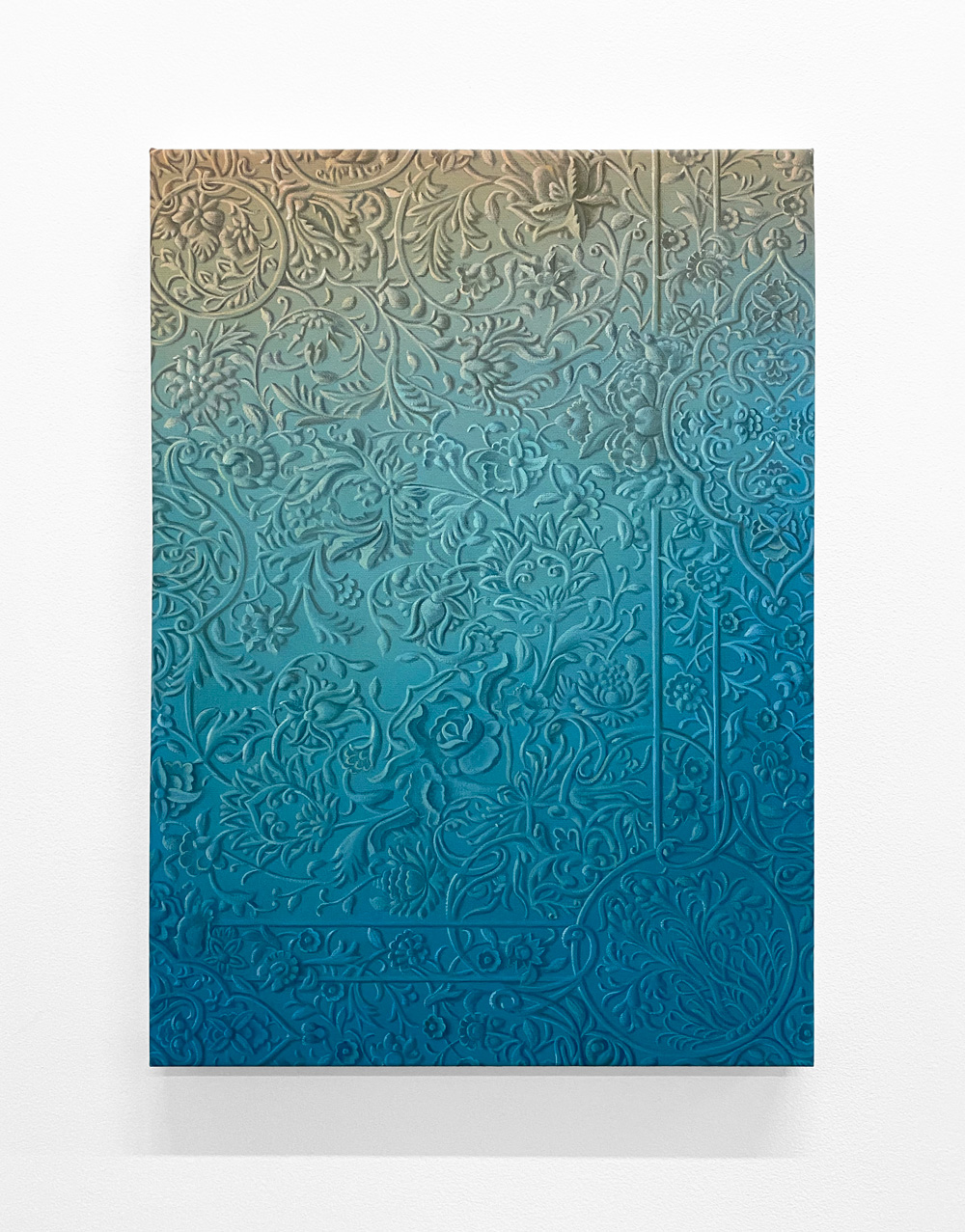 SC: What is the thinking behind the exhibition's title?
JS: There are a couple of different reasons for the title. Having a large part of this exhibition painted during lockdown in the year of 2020, the title reflects how this virus spread like wildfire. On a more personal level, the title reflects my personal journey through art and finding myself. Growing up in a mix of cultures I often felt I needed to choose one side of my ethnicity over the other. It was through falling in love with art and exploring my heritage that I felt confident enough in myself to be my own person and embrace the full spectrum of my heritage. I view myself as this small spark and my journey is the forest I continue to explore.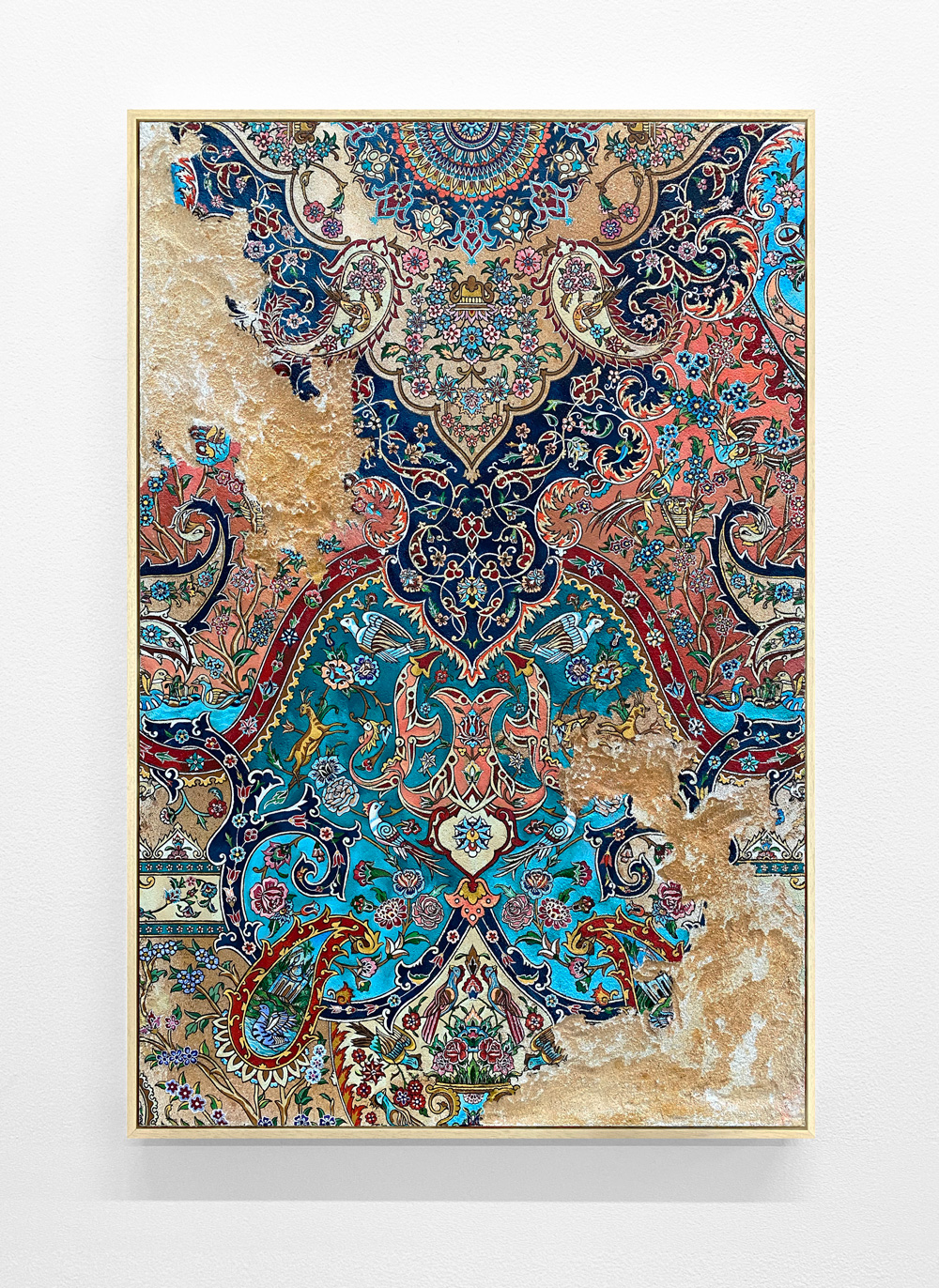 SC: What drew you to utilising concrete in this new body of work?
JS: During my trip to Iran I was blown away by the subtle beauties I would see on some of the ancient walls through out cities like Shiraz and Esfahan. The natural abstractions that would occur through years of weathering were works of art within themselves. I aimed to mirror this type of aging and after experimenting on different mediums I found a mixture of mortar and concrete combined with natural dyes was the closest I could come to invoking that same feeling of texture and depth.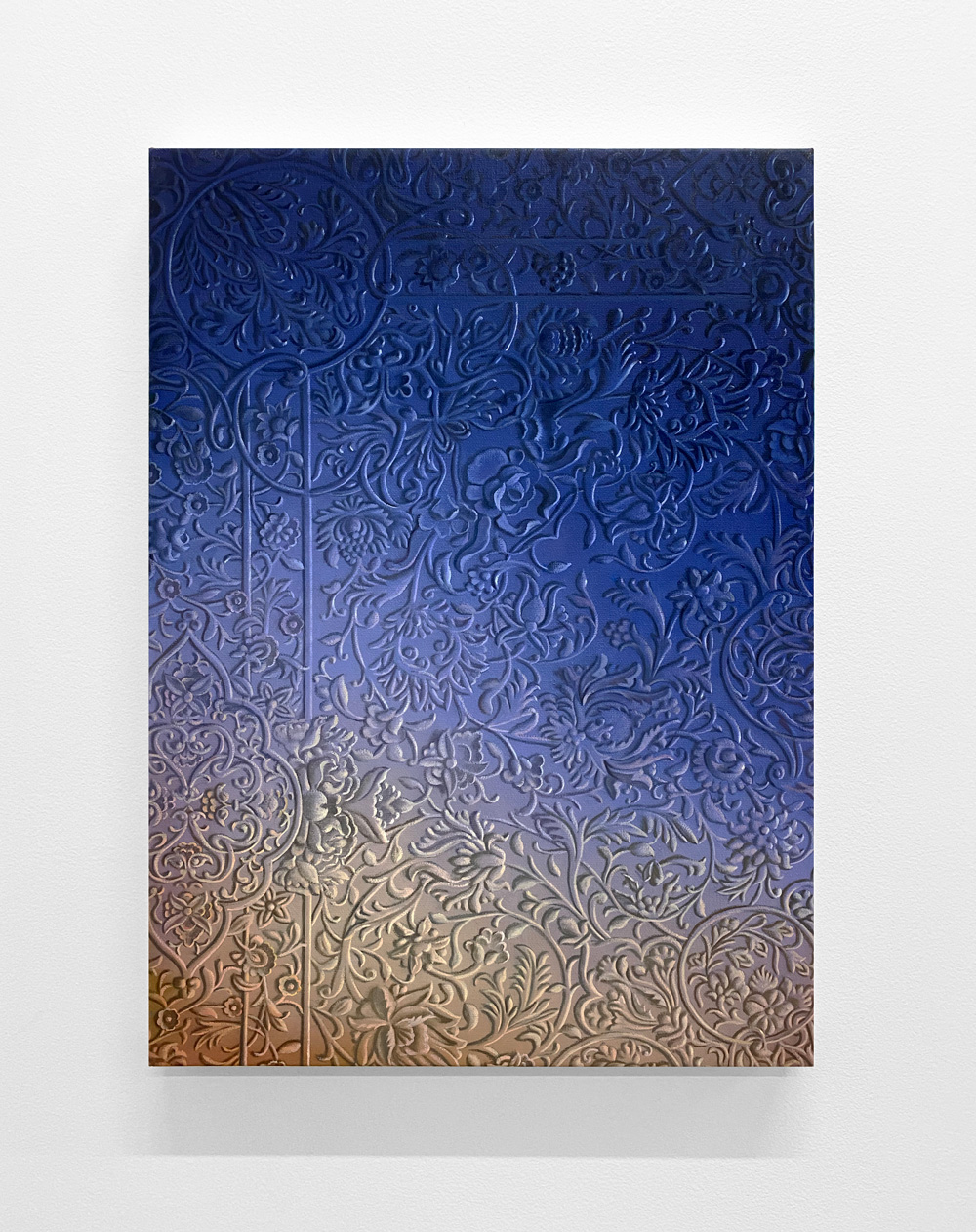 SC: How has the pandemic affected the way you operate?
JS: I've spent a lot of time alone in the studio, which isn't far from the norm for me but I do like to get out and travel, see friends and have experiences that influence my work. It's a bit strange having that part removed and having only the actual painting portion of my practice to focus on. There's been a bit of a rollercoaster of emotions and having this exhibition open during a lockdown in London and not being able to see it in person was bittersweet. It puts into perspective a lot of the experiences and moments we took for granted before the pandemic. However, there are people going through much worse times at the moment and in the end staying healthy is what's most important.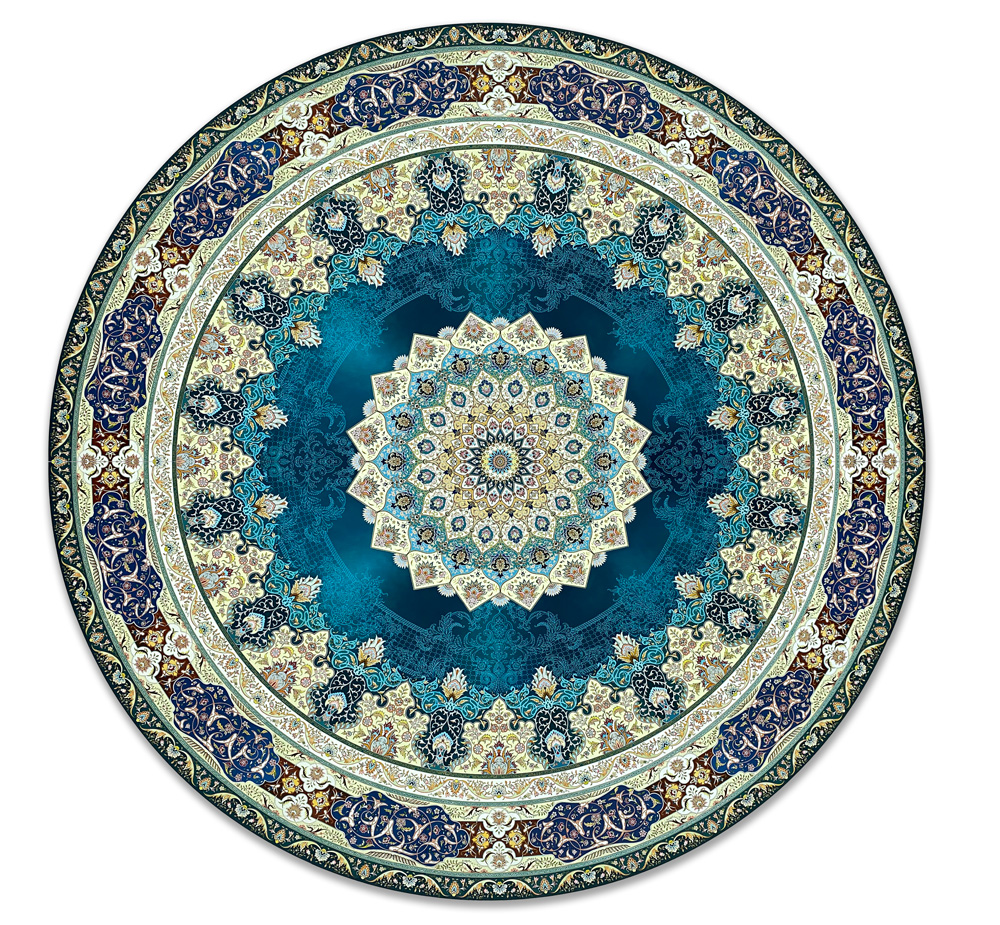 SC: What do you want to learn more about?
JS: I want to learn more about people. I think one of the most important things a human can have is empathy and understanding and the only way to achieve that is by learning from and listening to people from different places, cultures, religions and beliefs.



Feature image: Jason Seife, Closer to you, 2020. Courtesy the artist and Unit London.