The Aesthete's Wish List: 10 Of The Best Things You Can Buy This January
Covering January's new drops, restocks, and promising auctions, Something Curated has compiled a list of ten of the most coveted items available for purchase this month, spanning art, fashion, home and more.



Art

Seeing Red, 2020 || James Bartolacci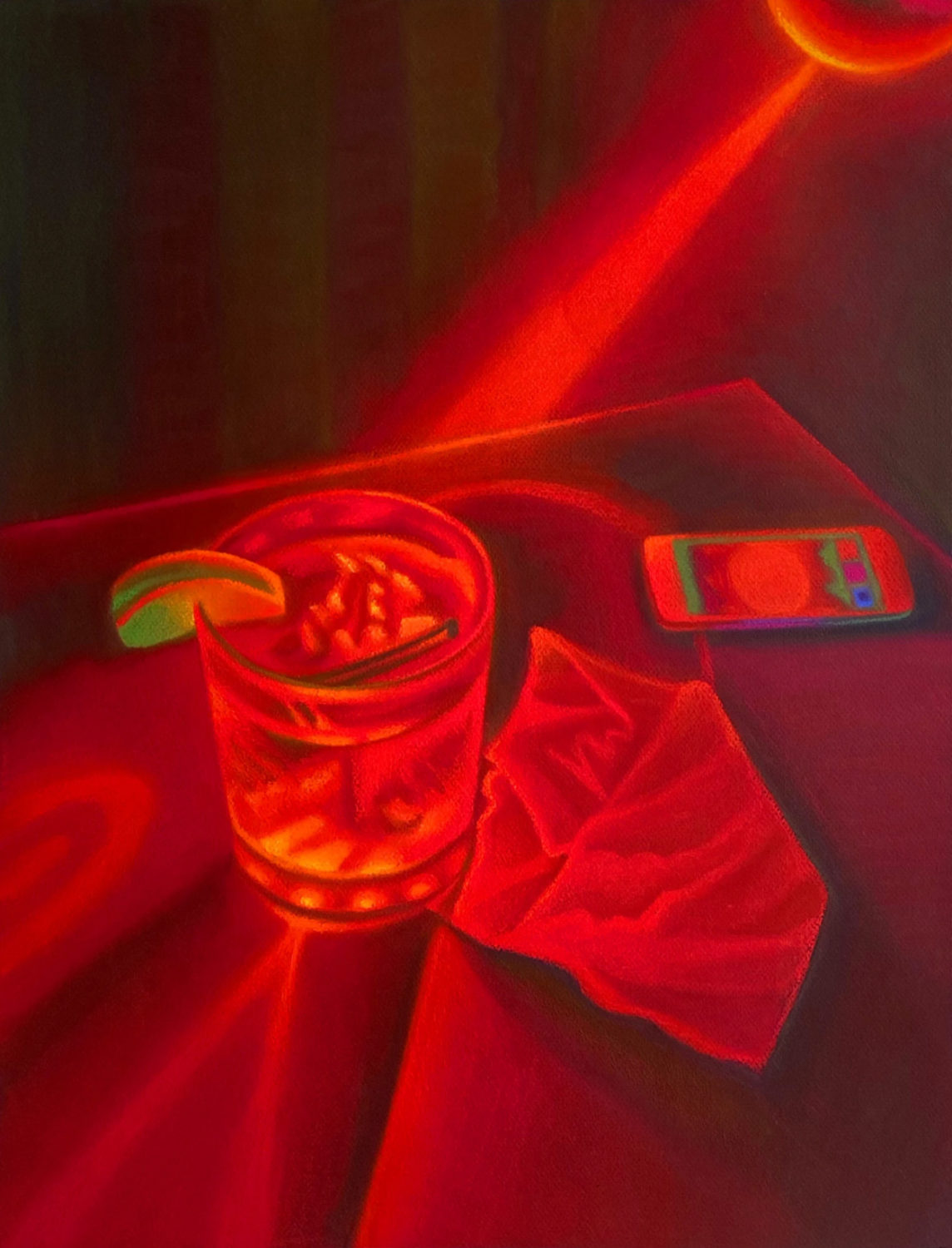 James Bartolacci's latest body of work responds to the closure of nightlife during the pandemic. Nightclub venues and spaces were part of the cultural fabric that provided meaningful parameters for social affinity and self-affirmation. Still lifes are realised as illuminated cups that are left behind when the party is over. The aftermath of a bodily presence, rather than the tangible presence of the body itself. These cups, in their isolated state, embody a loneliness and personify Bartolacci's own feelings during lockdown. Through a vibrant, yet selective assembly of tones, atmosphere, colour and mood is captured, despite revellers no longer being present in the setting. Enquire at Taymour Grahne Projects.



Fishing for Love, 1992 || Thornton Dial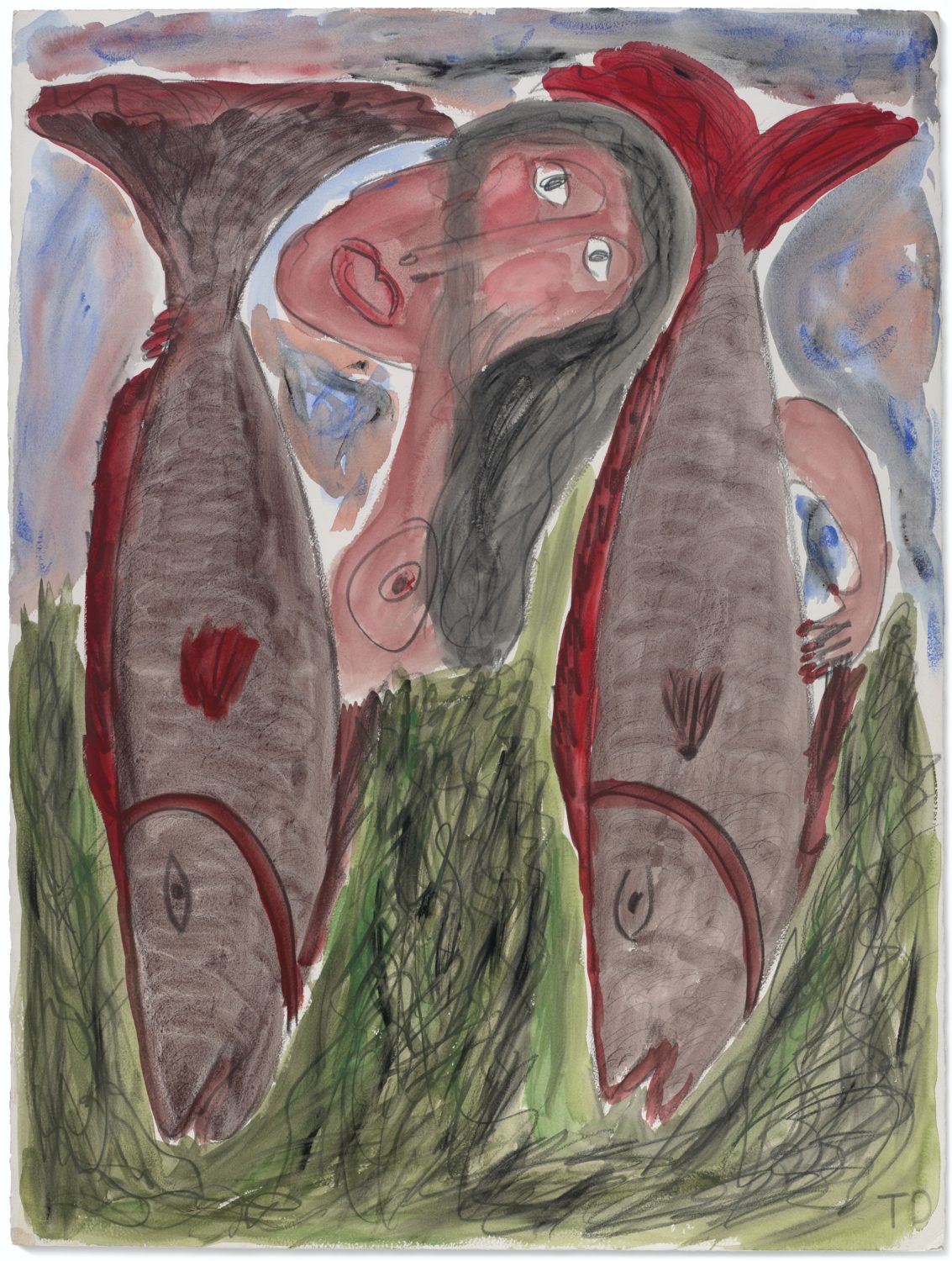 Pioneering African-American artist Thornton Dial's work addresses American sociopolitical exigencies such as war, racism, bigotry and homelessness. He draws attention to these themes using the overlooked and under-considered material artefacts of everyday American life. Combining paint and found materials, Dial constructs large-scale assemblages with castaway objects ranging from rope to bones to buckets. His variety of subjects embraces a broad sweep of history, from human rights to natural disasters and current events. Dial's works are widely held in American museums; ten of his works were acquired by the Metropolitan Museum of Art in 2014. Available at Christie's.



Fashion

Black Line Bondage Trousers || 99% IS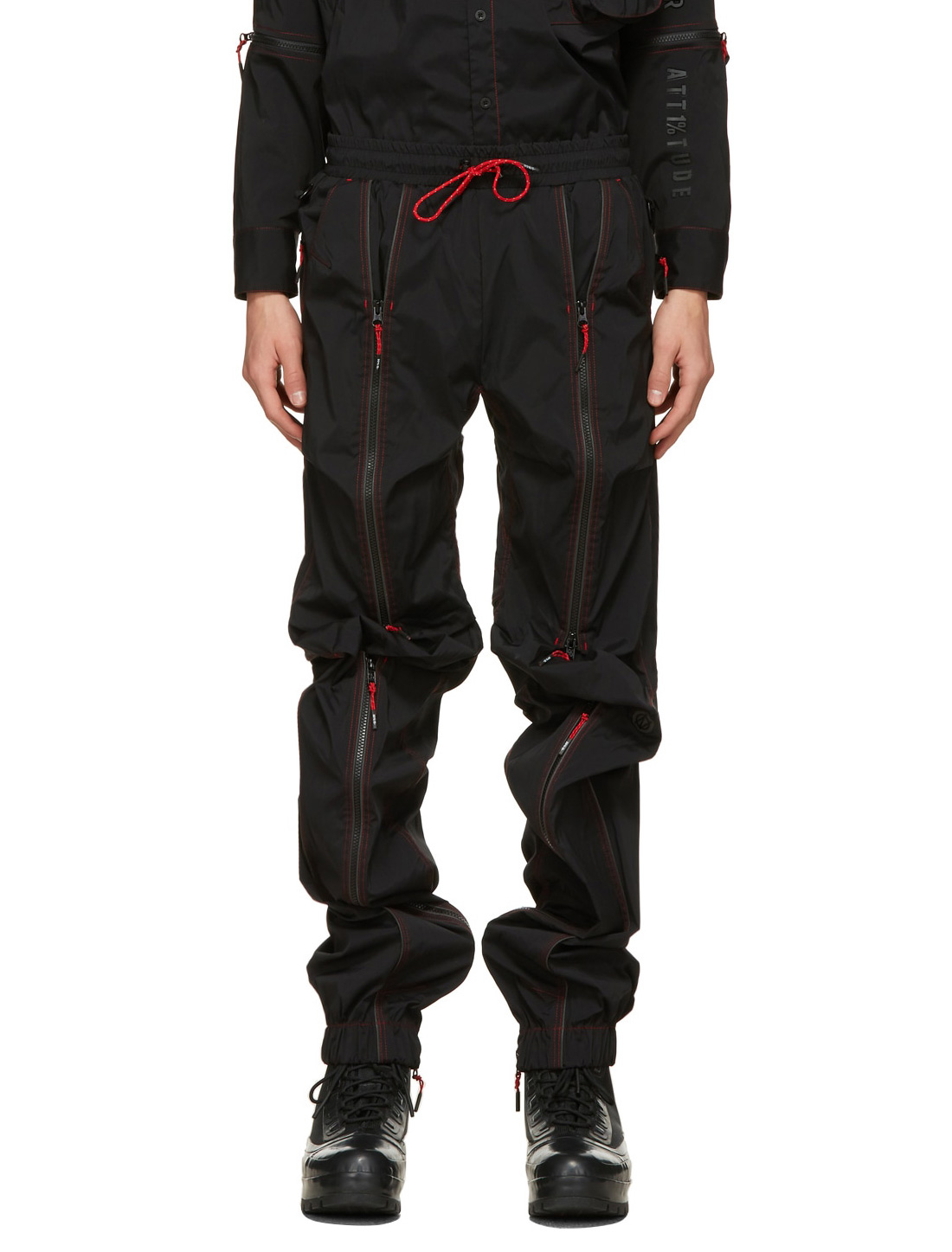 In 2012, Seoul-born designer Bajowoo took his aesthetic obsession with punk to the next level and launched 99% IS while in his second year of design school at ESMOD in Tokyo. True to his inspiration, motorcycle jackets, vests, leather pants, tailored trousers and outerwear, and other punk style staples are transformed with custom studs, zippers, safety pins, and spikes. Graphic colour treatments and sharp cuts round out 99% IS' sleek and futuristic interpretation of punk and street fashion. These relaxed-fit panelled stretch nylon taffeta trousers in black feature four-pockets, piping in reflective silver-tone, bungee-style drawstring, D-ring hardware at the waist, and most strikingly, two-way zippered detailing at the front legs. Available at SSENSE.



'Another Man's Wife' T-Shirt in Black || Mowalola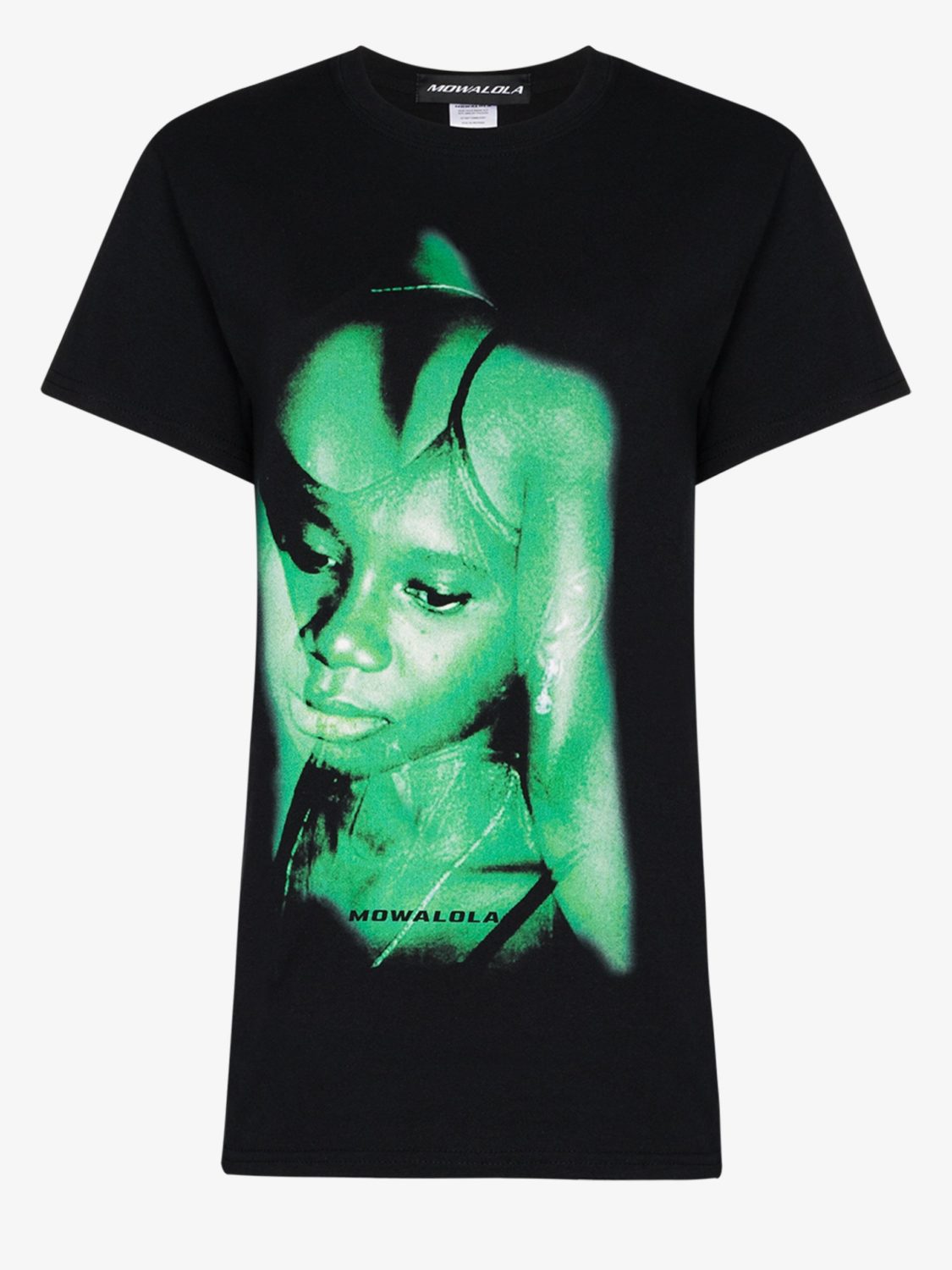 Nigerian-born British designer Mowalola Ogunlesi is the mastermind behind the entrancing label Mowalola. With Nigerian psychedelic rock as her main design influence, Mowalola's collections provide no wardrobe restrictions and no gender, made out of a convention-shattering, ever-morphing range of clothing. This black Mowalola x Homecoming 'Another Man's Wife' T-shirt features a round neck, short sleeves, a green portrait of a woman and a relaxed fit. 15% of profits generated from sales of the Homecoming x Browns collection will be redistributed to the Metallic Inc Fund, contributing to a series of grants supporting the creative community in Nigeria. Available at Browns.



Home

Italian Gloucester Chair, 1980s || George Sowden for Memphis Milano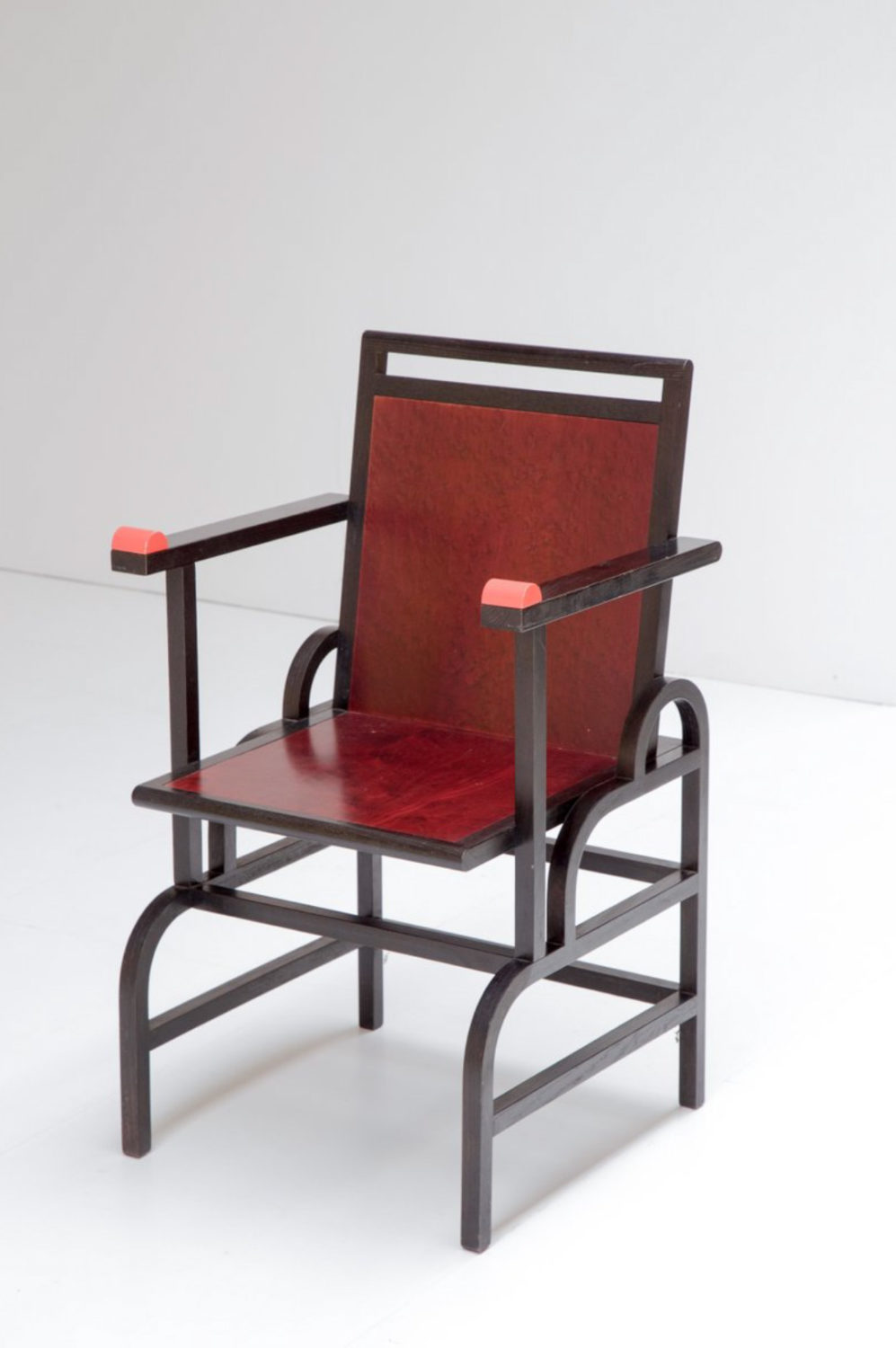 The Gloucester Chair was conceived by British designer George Sowden and was produced by Memphis Milano in Italy during the 1980s. Sowden, a product developer by trade, studied architecture at Gloucestershire College of Art in the 1960s and moved to Milan in 1970 where he started working with Ettore Sottsass and Olivetti. Launched in Milan in 1980, Memphis was a design collective that aimed to disrupt the status quo of the design industry. Led by architect-designer Sottsass, these designers conceived and produced era-defining furniture, ceramics, and lighting that disregarded the tenets of Modernism in favour of forms and ornamentation infused with historical and pop culture visual vocabularies. Available at Pamono.



Vintage Octime Coffee Mugs || Luminarc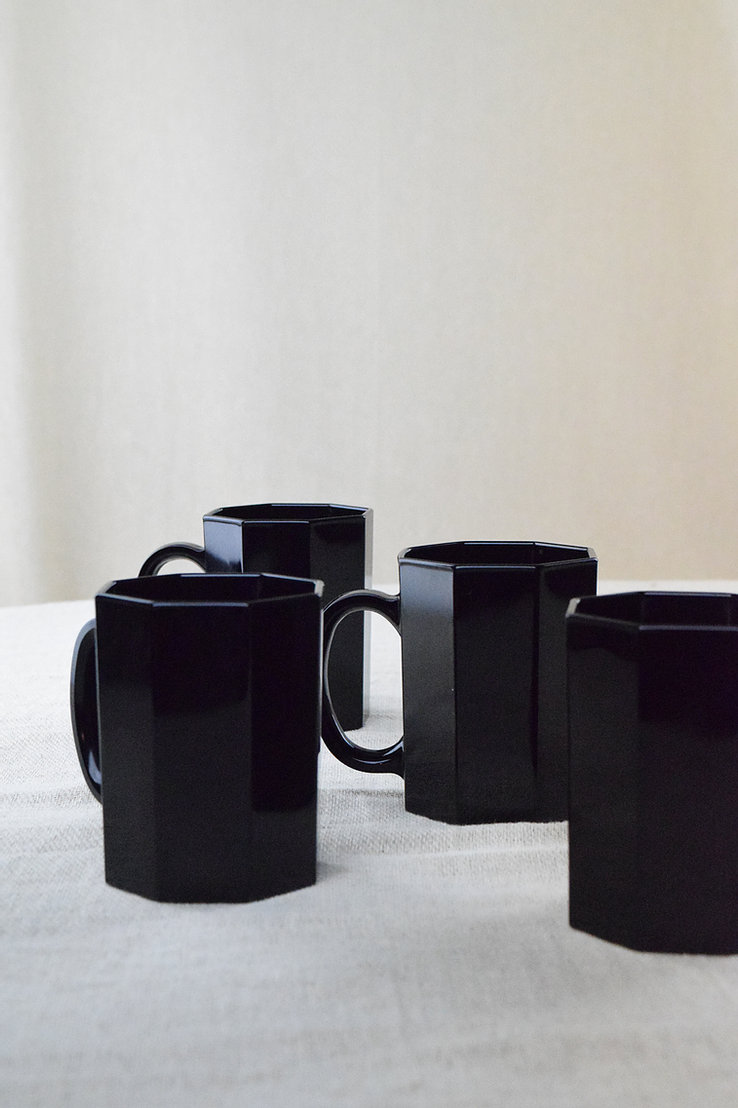 A subsidiary of venerable homeware firm Arc, French glassware manufacturers Luminarc launched in 1958, swiftly becoming well known for their annealed glass pieces. These striking octagonal mugs are being sold by Second Abode, an online store specialising in vintage and antique home decor founded by Roman Dennis. Discover unique tableware pieces, unusual home accessories and more on this thoughtfully curated Black-owned e-boutique. As founder Roman explains, "I have curated a collection of vintage and found objects for the home that I hope you will love as much as I do. Each item is a piece that I love and is on display in my home until it finds its new owner, its second abode." Available at Second Abode.



Accessories

Vintage Shoulder Bag, 1990s || Chanel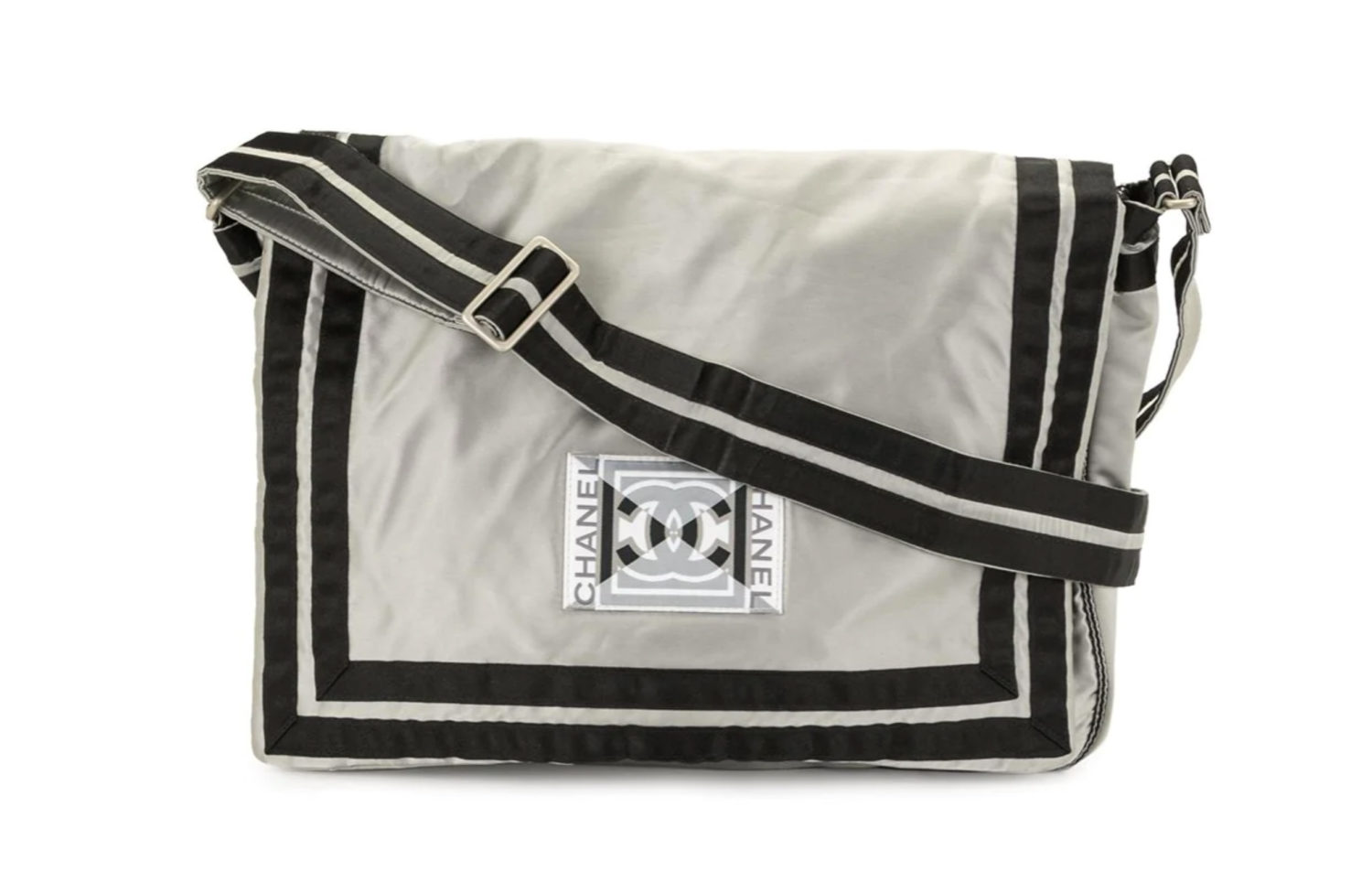 The historic conjoining of luxury womenswear and sportswear took place nearly a century ago. During the 1920s, women began entering the workforce and public sphere at an unprecedented rate. Unsurprisingly, this newly liberated woman would need a new wardrobe, and Coco Chanel took a lead in pioneering the new look. Inspired by the fabrics of men's sportswear, from polo jersey and tweed, Chanel created a revolutionary new attire. The houses sportswear legacy endured and flourished under the creative directorship of Karl Lagerfeld, and the 90s saw the creation of the Chanel Sports line from which this bag emerged. Rendered in a sleek grey, the bag features a front flap and black stripe appliqués along with the unmissable 'CC' logo front and centre. Available at Farfetch.



Souvenir Scarf/Belt || CONGREGATION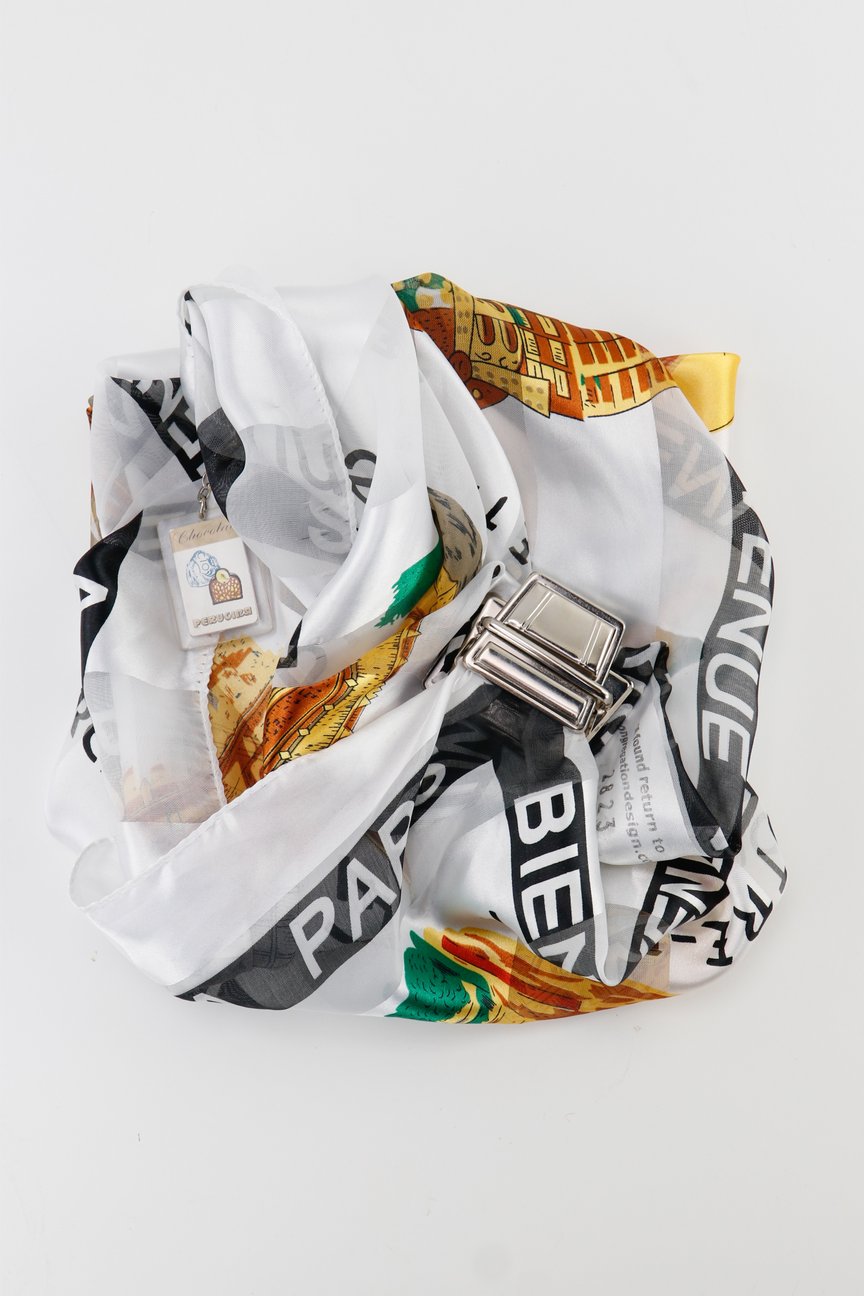 Under the shape of an anonymous collective, CONGREGATION gathers designers and makers of all horizons around one brief with a team that is fluid and changes from one project to another. Sustainability is core to the venture, valorising social and natural resources at every stage. Not seasonal, CONGREGATION places a focus on craft and artisan skills mixed with responsive improvisation, art and live performance. The collective aim to disrupt current production and wholesale norms, by making ethical and transparent pieces in very limited editions, as well as one-of-a-kind works, and made on request items. Available at 50-m.



Books

Yukiguni (Snow Country), 1962 || Kinsuke Shimada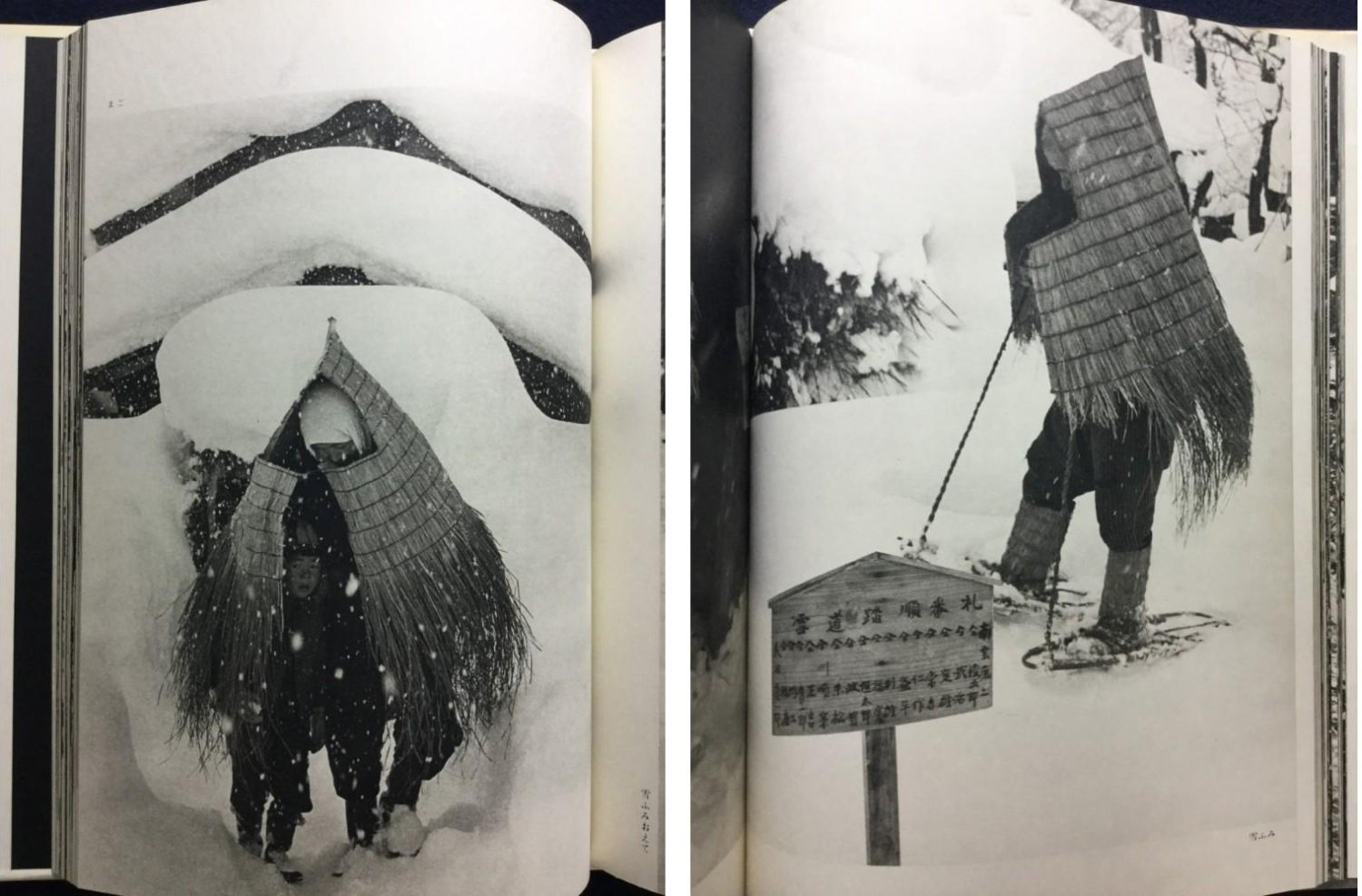 Yukiguni is one of Japanese photographer Kinsuke Shimada's seminal works, a marvel of black and white documentary photography comprising compelling portraits and striking landscapes of a snow-covered Japan. Sold by Donlon Books, an independent bookshop and publisher located at Broadway Market, London, this rare first edition is hardbound and comes in its own special box. Available at Donlon Books.



Decorative Art 1970s || Charlotte & Peter Fiell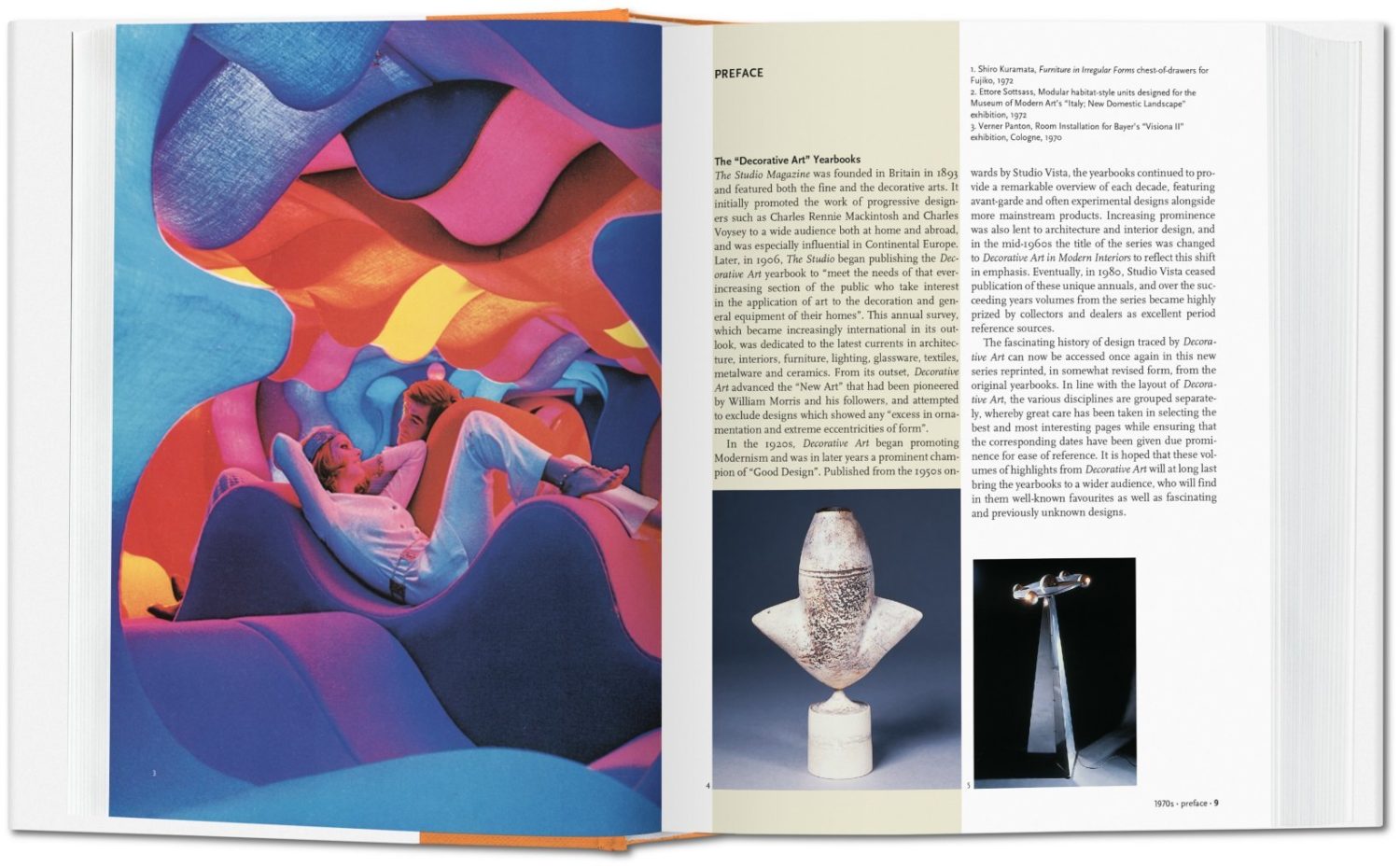 This volume spotlights the futuristic, experimental aesthetic of the 1970s. After the revolutions of the '60s, the world of design and architecture became an increasingly exciting and fast-moving hotbed of ideas, rife with vehemently opposing schools and movements. In many ways it was a more extreme era for design than the previous decade. Experimentalism was everywhere, and many projects, thought not practical, were forward-thinking visions of a new kind of decorative art and design. Various groups advocated returning to natural methods, rejecting style in favour of craft or pushing the logic of industrial living to its concrete, high-rise extreme. Decorative Art 1970s includes the work of the decade's brightest stars, such as Afra and Tobia Scarpa, Luigi Colani, Achille Castiglioni, Kisho Kurokawa, Norman Foster, Richard Meier, and Theo Crosby. Available at Taschen.



Feature image: Italian Gloucester Chair, 1980s by George Sowden for Memphis Milano (via Pamono)