What Makes The Perfect Brownie
The Exploding Bakery was formed in 2011 by Tom Oxford and Oliver Coysh, childhood friends from Devonshire who whilst kicking around the playground back in 1996 discovered they shared an unorthodox love of baking. The fuse was lit on The Exploding Bakery, and many years later, in 2011, the dreams of their collaborative venture became a reality. "When Oliver and I first started the bakery, we didn't particularly care what the normal way of running a business was, we also didn't know. All we wanted to do was make banging cakes and have fun along the way. The plan was to do exactly what we loved, put some good vibes out there and see what came back. Ten years later and we have kept that spirit alive," Oxford tells Something Curated.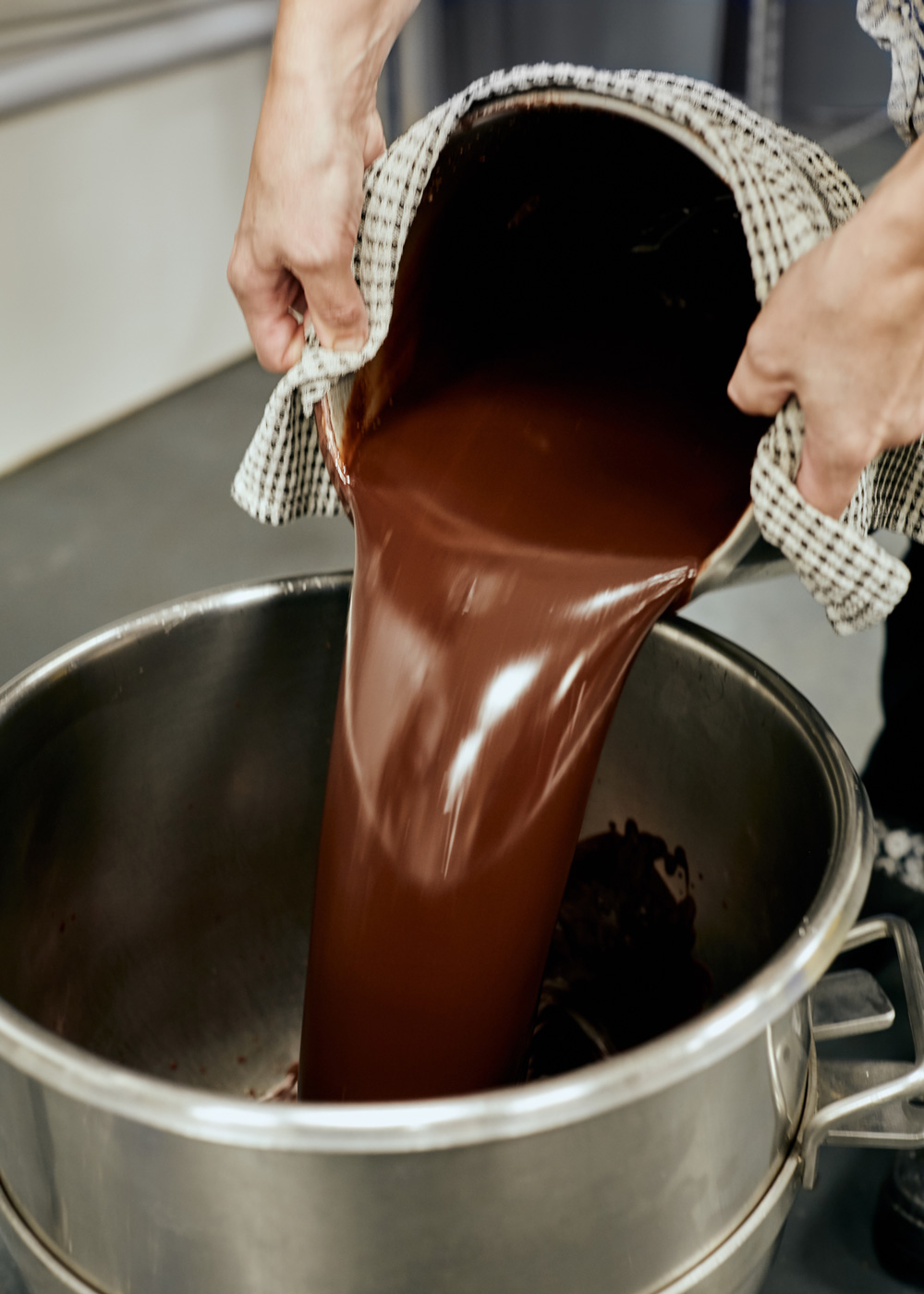 In light of the pandemic, Oxford and Coysh are launching their new Letterbox Brownies, a tasty gifting and subscription service delivering freshly made treats straight to your door. Expanding on how the idea was born, Oxford explains, "During the first lockdown we were sat at home feeling sorry for ourselves. With the coffee machine in our cafe gathering dust and our ovens sat idle in the bakery, we realised we needed to pull ourselves out of our funk and get back to the old days of putting fun first and getting creative. We really believe that the brownies are something special that can be sent to anyone with a sweet tooth, who needs cheering up or has something to celebrate. The recipes are all completely new, flipping tasty, and the packaging is pretty jazzy too."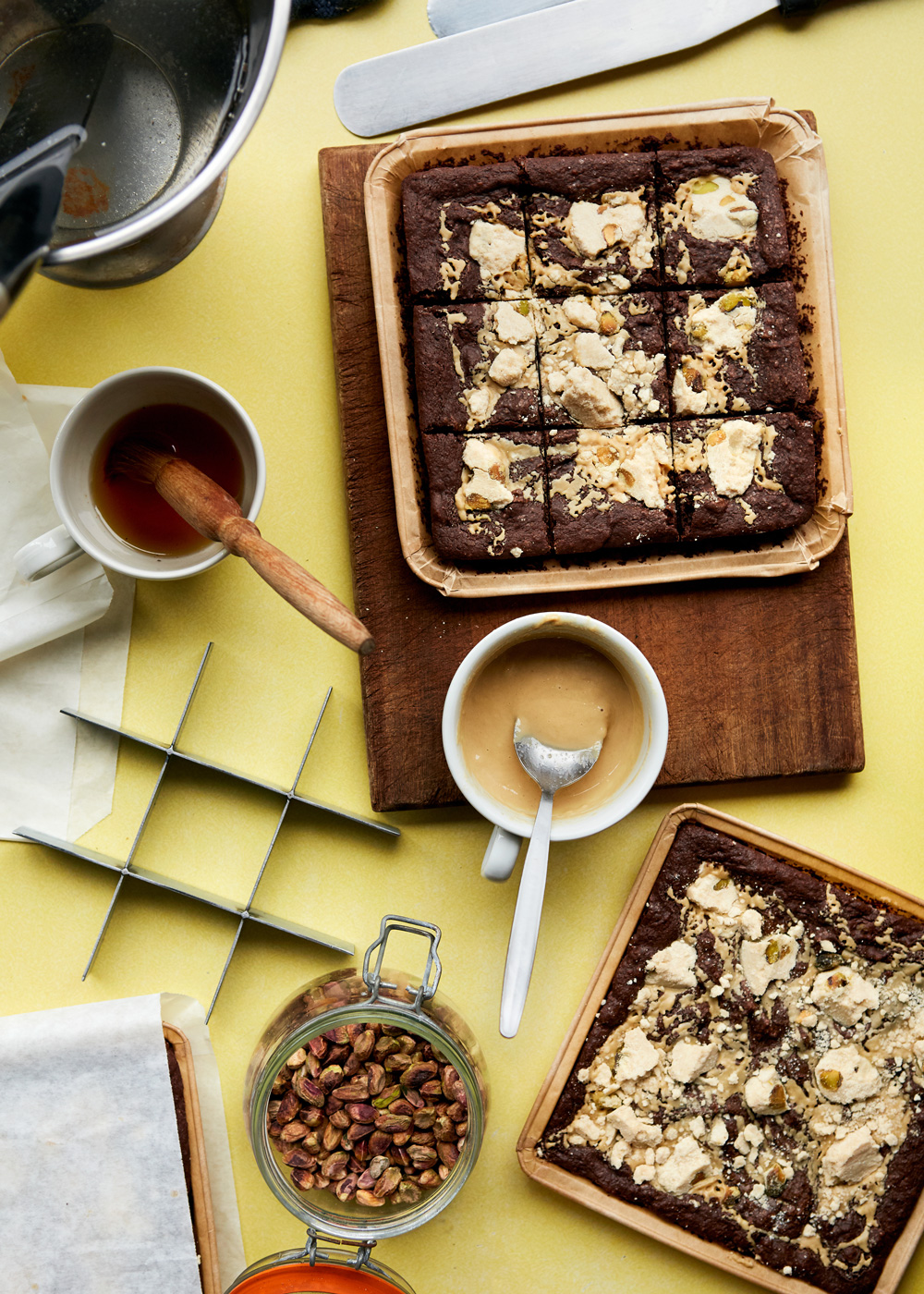 He continues, "We really enjoy the collaborative side of owning a small business and being able to create relationships with other companies who are doing great things. We're members of 1% for the Planet, an organisation that pairs companies with charities who are working to fight the effects of climate change and we've been partnered with Trees for Cities, which is perfect for a couple of tree huggers like us. They get inner city communities excited and involved about growing, foraging and eating healthy foods and just generally improve lives by planting trees. We also work with FoodCycle, who provide meals and a sense of community for those who need them. Coming up, we're excited to be collaborating with a social enterprise called Pollenize; they are all about the bees and are doing some great work. We're not entirely sure what we'll be putting in the boxes for that one yet, so watch this space."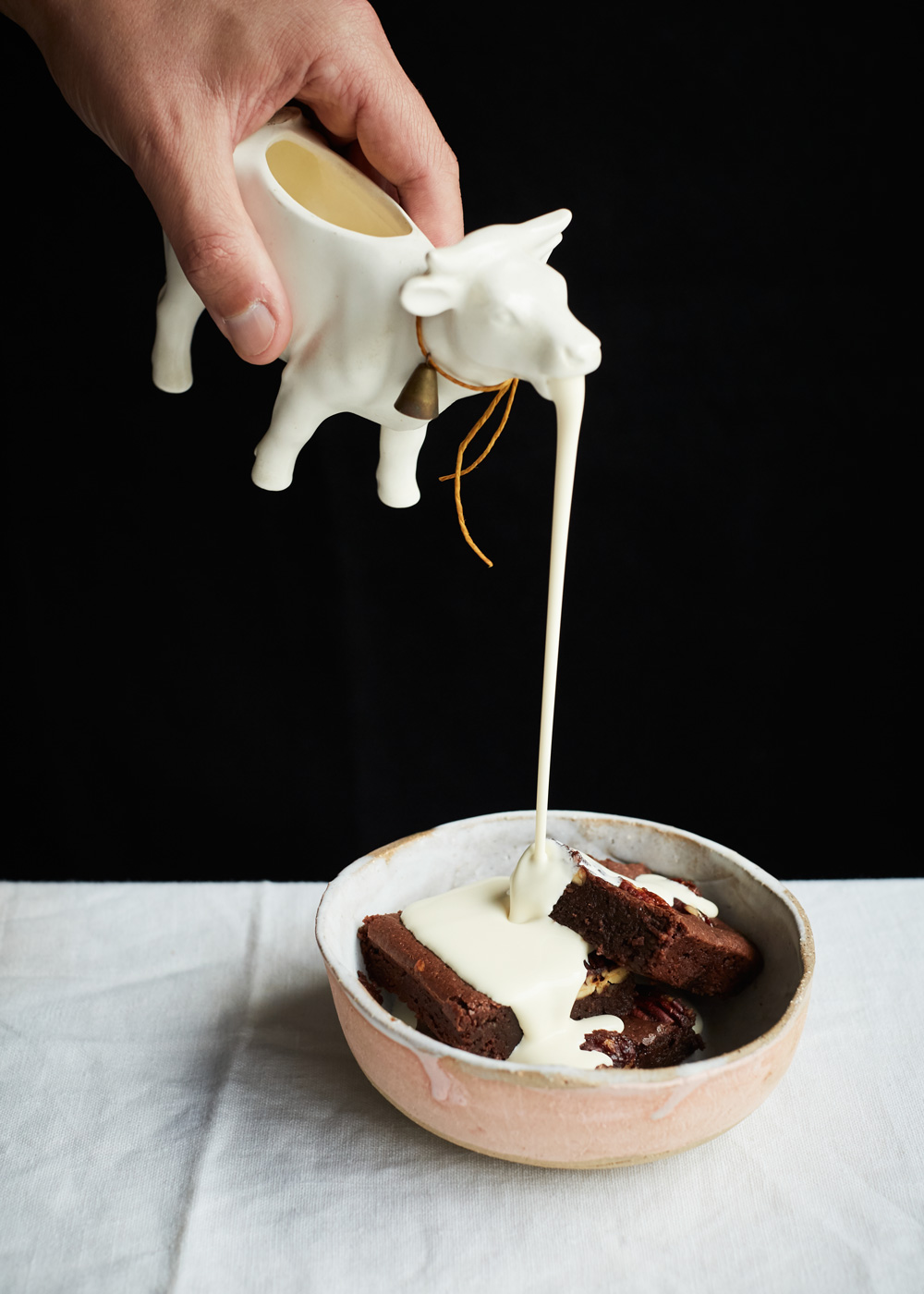 To celebrate the launch of The Exploding Bakery's new delivery service, Oxford and Coysh share with Something Curated the recipe for their ultimate Salted Rye Brownies. The below are their words.
British grains are slowing getting the limelight they deserve. Our windswept little island gets more than its fair share of rain which makes growing conditions rather difficult. But they say the proof is in the pudding and home-grown grains make up for their lack of gluten, by packing a punch in the flavour department. Heritage grains are popping up all over the UK and reclaiming the soil from where they once grew, with small scale growers and millers getting more and more support from big name chefs, which is really helping the ancient grains find a new home in household kitchens too, as many farm shops are now stocking smaller retail bags. This recipe uses a rye flour, we use Gilchesters Organics, as we love the nutty flavour it brings, but other heritage grains can be used such as Emmer or Einkorn. A high-quality chocolate with a decent level of acidity and bitterness adds deep layers of complexity to give the cake an almost savoury edge. Cacoa nibs bring a crunch to the party, but you can always use nuts instead. To really delve in at the deep end of the flavour pool, try some smoked sea salt sprinkled on top.
Makes 1 large tray bake with 15 to 20 slices. Keeps for a few weeks in an airtight container.
550g Good Dark Chocolate
200g Butter
200g Rye Flour
4g Baking Powder
2g Fine Sea Salt
6 Eggs
350g Soft Light Brown Sugar
40g Raw Cacao Nibs
5g Sea Salt Flakes (smoked is a fun addition)
Method:
Preheat the oven to 180/160c fan.
Melt the chocolate, butter in a bowl over a saucepan of simmering water. Be careful the bowl doesn't get too hot by removing from the heat if necessary. Once melted leave to cool a little.
Beat the eggs with an electric whisk for about 6 minutes adding the Sugar a little at a time. The egg & sugar mixture should become frothy.
Slowly pour in the melted chocolate and butter mixture so it all becomes emulsified.
Then add the rye, baking powder and fine sea salt and mix until it all combines.
Weigh out the mixture into a lined baking tray.
Sprinkle with the cocoa nibs.
Place in the oven for 30 minutes until the brownies puff up, but are still wobbly.
Allow to cool, sprinkle with flaked sea salt.



Feature image: Salted Rye Brownie / Images courtesy The Exploding Bakery & Sam Harris