Interview: Beads Byaree's Areeayl Goodwin On Jewellery That Protects & Affirms The Wearer
Counting the likes of Tracee Ellis Ross, Beyoncé, Mary J. Blige, Adut Akech and Indya Moore as fans of her compelling jewellery line, Beads Byaree founder Areeayl Goodwin creates unique works of art out of everything from intricately twisted wire, miniature picture frames and shells, to textiles and carved stones, all elegantly arranged to adorn the body. Crafting her elaborate and conceptually rich pieces by hand, the Howard University graduate takes inspiration from diverse sources, spanning childhood memories and current affairs to her own fantastical dreams. Presently based in Brooklyn, Goodwin also runs a clothing label under the moniker WHIM Byaree, exploring her longstanding interest in the performing arts through apparel. To learn more about the designer's work, what she has planned next, and how the pandemic has impacted her practice, Something Curated spoke with Goodwin.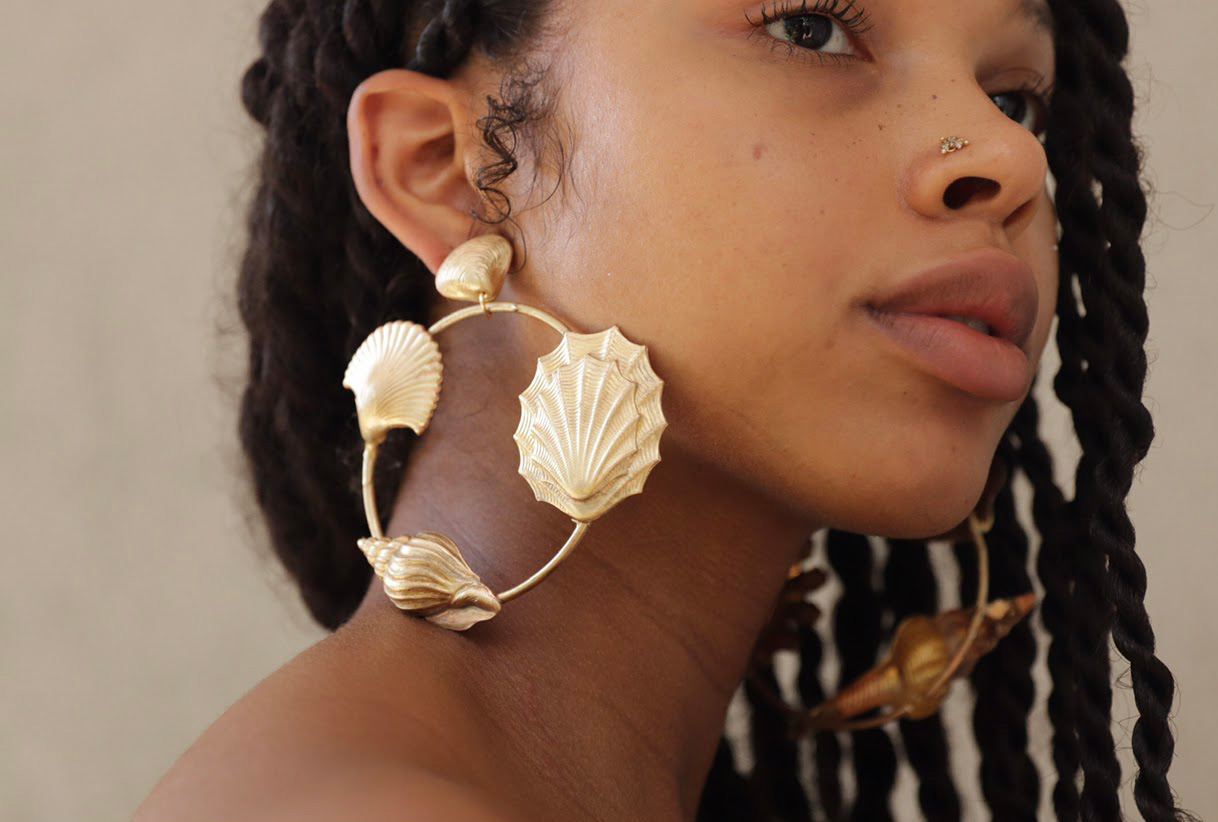 Something Curated: Can you give us some insight into your background; when did you first become interested in jewellery making?
Areeayl Goodwin: I began jewellery creation randomly at the age of sixteen. My mom and I were shopping at a regional craft store when I realised that people make their own jewellery after seeing packs of earring hooks sold by the hundred. I bought a pack of earring hooks, some brass wire and created my first piece that night. It was a pretty chance occurrence. My mom is a visual artist and went to craft stores often; I was a performing artist studying acting. However, I have always been into clothing design. I still have "magazines" I created as a child out of marbled notebooks, coloured pencils and glue, full of my sketches for clothing lines I made up.
SC: How do you think about storytelling through your creations?

AG: Mostly, I try to feel what I am creating. I usually sense an emotion or experience I want to share and then think on what symbols and colours give me this feeling. The feeling or experience leads me to symbolism, which usually leads to a piece I love. I love pieces that represent protection and comfort to keep the wearer grounded and affirmed through the day. Old "stories" from my life that influence me usually become clear after creating. New stories and lessons also emerge while creating the piece. It's important for me to always be in flow with art and not be too structured so as to create something that feels transparent and true. As long as I do this I will learn, as long as I learn I will have stories that inspire me and keep me in awe.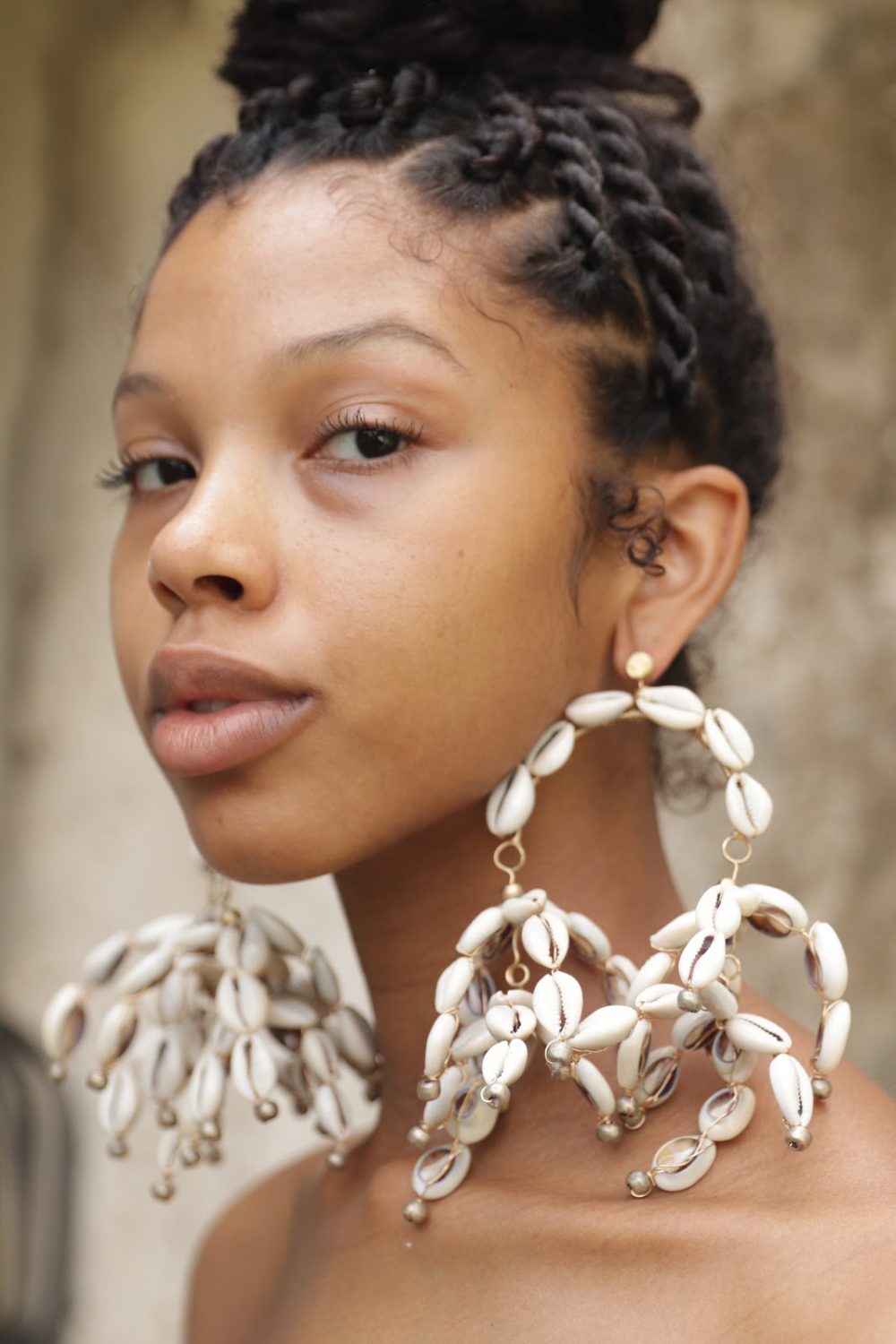 SC: Shells are a recurring motif in your work; what draws you to these forms?

AG: I gravitate towards water and also the colour white. White, in many religions and ancient cultures, alongside the element of water, is very cleansing and protective. Cowrie shells also have a lot to say historically and symbolically as far as currency, wealth and divination. It's great energy to have around and they are so beautiful.
SC: Alongside Beads Byaree, you run the clothing line WHIM — is there an overarching ethos that tethers these various creative outputs?
WHIM is thankful to Beads Byaree for paving the way. I was first a clothing designer in my childhood dreams. Back then, I was more passionate about clothing and also less patient than I am now. Beads Byaree created an avenue where I am able to feel comfortable in expressing one of my first passions. I now enjoy jewellery and clothing the same. As far as the energy of Beads Byaree and WHIM Byaree, they are from the same seed but have different flowers. Beads Byaree has boundless stories, messages and expression. There are no reigns when it comes to my expression through jewellery and accessories. WHIM is more grounded in what it does. Through clothes, I create a freedom I dream specifically of and thrive in. I am a dancer at heart, I love light flowy things, nature and being as free and as nude as possible. Therefore, with WHIM I aim to create pieces I feel free in, look beautiful, natural and supportive enough to dance, flow and be myself.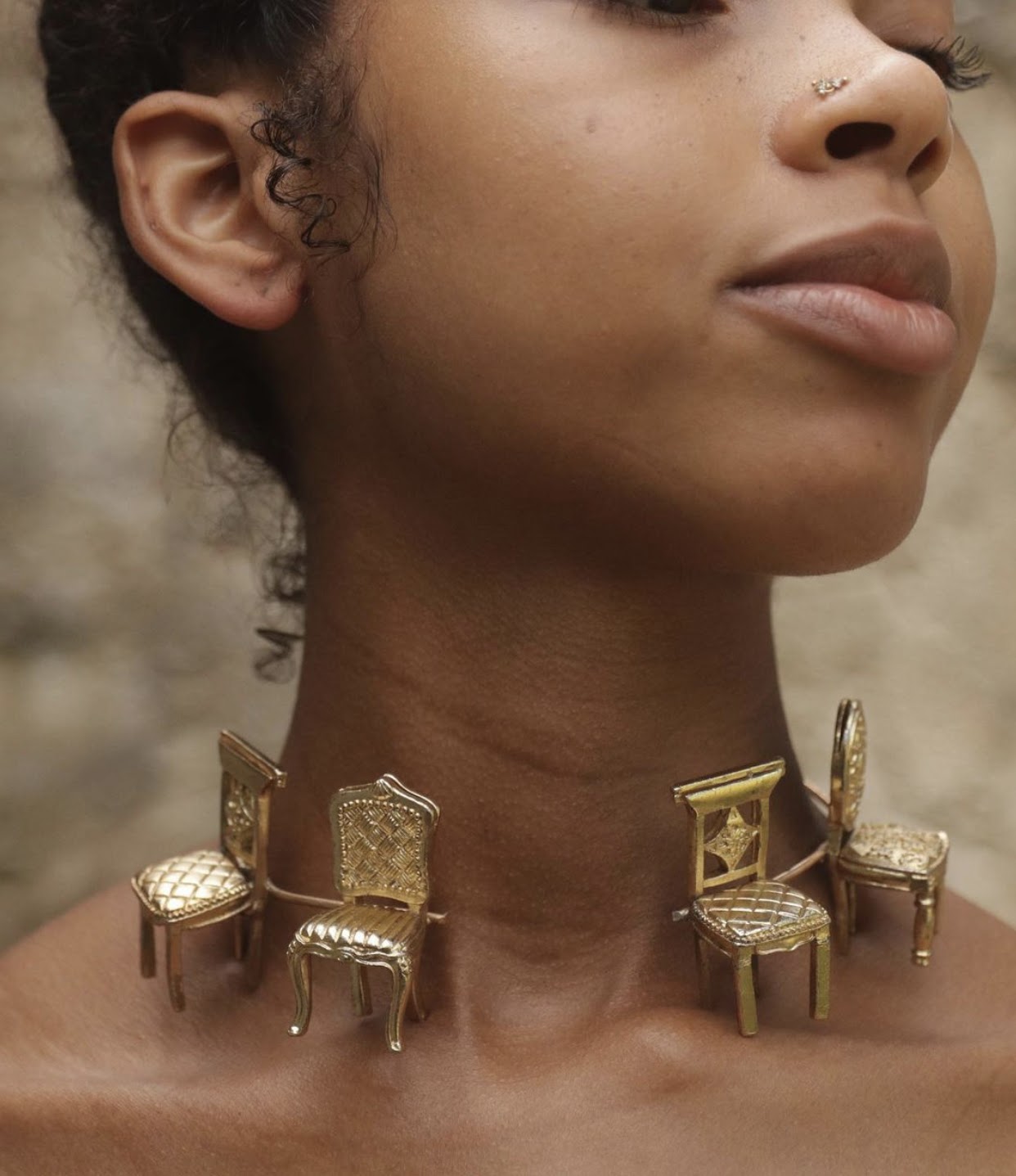 SC: What are you working on at present, and how has the pandemic affected your way of working?

AG: I am working on my next collection. I am super excited about it. The pandemic has affected my way of working as far as urging me to be less whimsical and more rooted. In quarantine I am unable to travel to places to go on a journey and spark inspiration. However, in staying grounded I remind myself that there is a whole world for me to explore on the inside, in my home, in my body. What I am now learning is also inspiring the next project. I enjoy finding meanings in many things. Yes, the pandemic has brought restriction but in doing so, I can see and learn new ways to unfold if I pay attention.
SC: What do you want to learn more about?
AG: I have a passion for science and mystery, it's true. However as far as fashion, I have a burning desire to design shoes. I've done this before on a small scale. The shoes I have designed so far can be seen on Beads Byaree's Instagram. I have so much fun creating shows in my head and am looking to bring them to earth.



Feature image courtesy Beads Byaree