A History Of Decadence In Dining
The word "decadence" can be traced back to Medieval Latin, going onto appear in 16th-century French, before entering the English language. Denoting a sort of decay or decline until the late 19th century, the word grew an association with behaviours of self-indulgence, becoming broadly linked with customs of consumption, eating and revelry, unsurprisingly not always possessing the best connotations. In literature, the Decadent movement, often referred to alongside Symbolism or the Aesthetic school, was first given its name by unreceptive critics; the term was later proudly adopted by the writers themselves. The Decadents praised artifice over nature and sophistication over simplicity, defying discourses of decline by embracing ideas of excess and pleasure.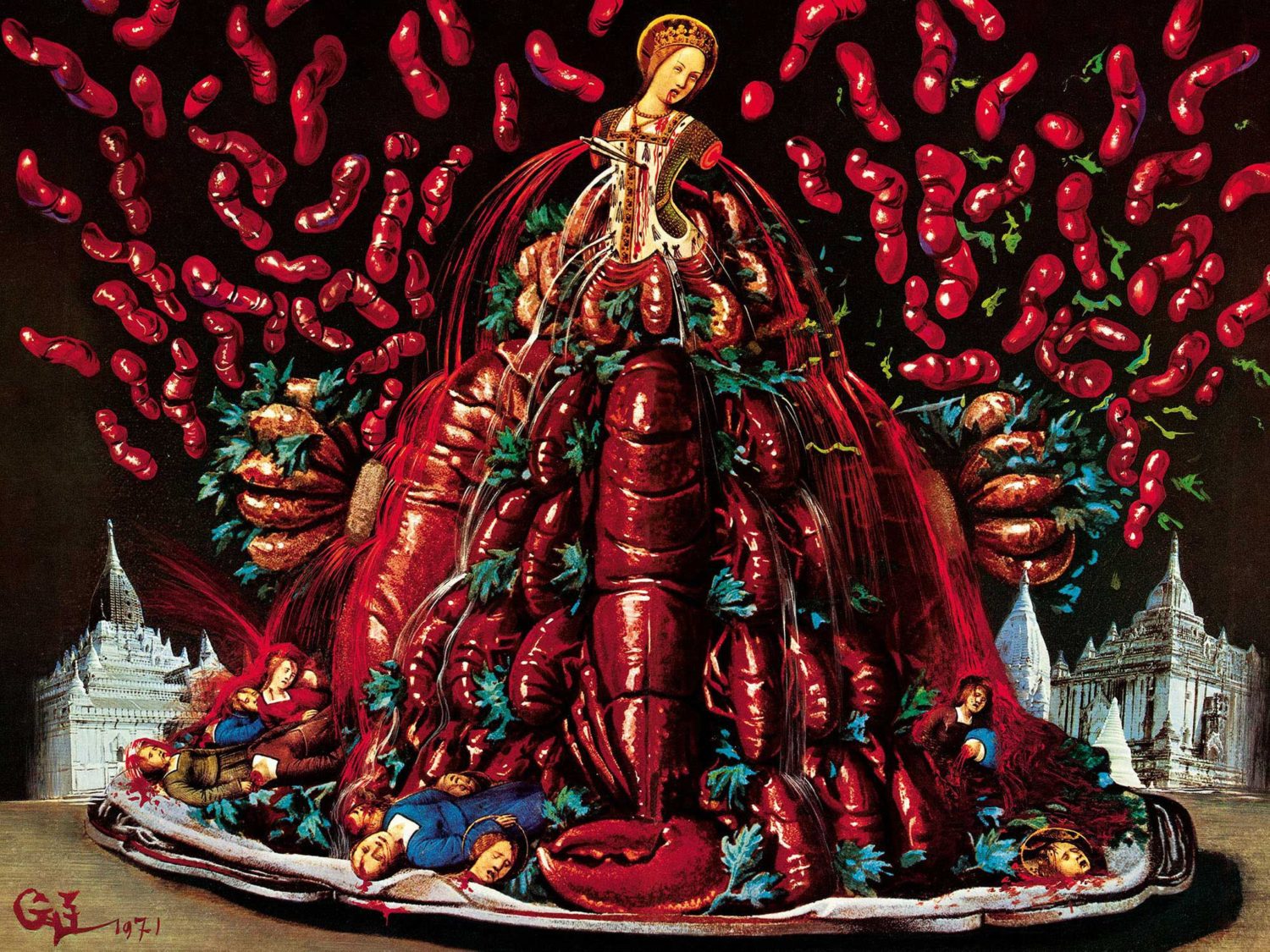 Extravagant displays of wealth and power through culinary achievements have been a reoccurring staple throughout history, spanning the globe. Three centuries of Mughal reign left behind an enduring legacy of culinary art that permanently altered the landscape of Indian cuisine. The Mughals were lavish and extravagant connoisseurs of beauty. Courtly food of the Mughal Empire was sumptuous, rich and complex. Curries and gravies were made thicker and richer with creams and yogurts, and it was not uncommon for food to be decorated with fresh flower petals and edible thin foils of silver and gold. Under Mughal rule, cuisine was distilled to perfection and refined into an art form.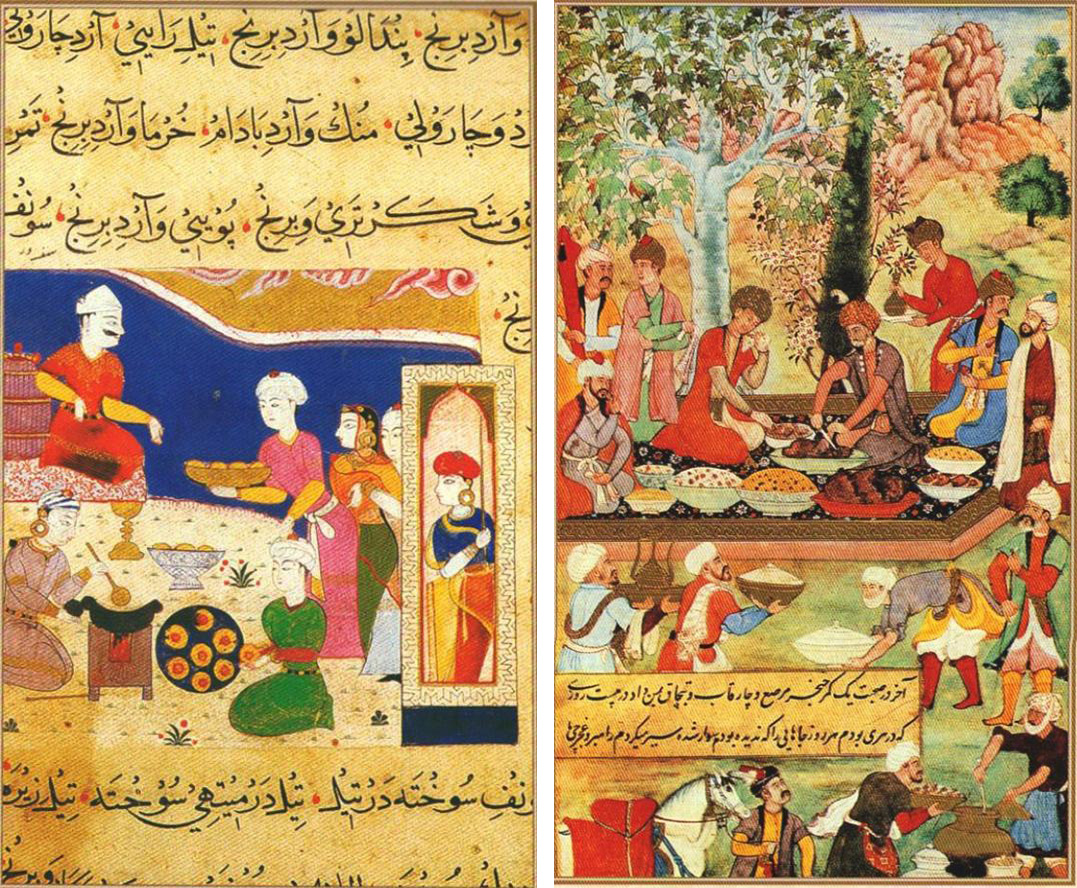 The dining table was the site at which Mughal emperors impressed courtiers, nobles, foreign guests and dignitaries. Approved by the hakim, the royal physician, never-ending menus would consist of some hundred or so dishes, each prepared exclusively by one cook specialising in its making. Perched atop sumptuous carpets protected with linens, diners took their seats on the ground. A pilaf was most frequently at the centre of the imperial spread, consisting of rice cooked with ghee, spices and meat. This was complemented by an enormous selection of game bird, fish, lamb, venison and beef prepared in different styles. After eating, guests were said to have rinsed their hands with rose perfumed water poured from jugs held by palace attendees.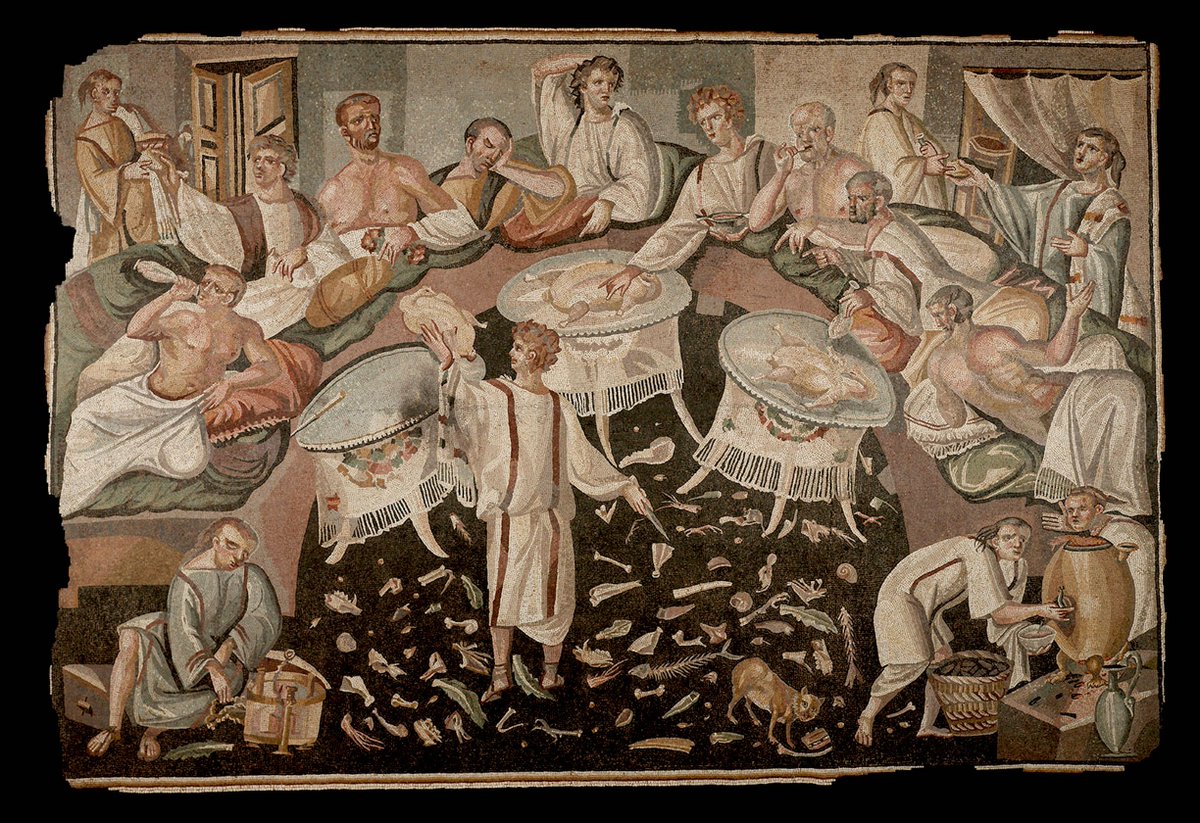 In Europe, one of ancient Rome's most famous gourmands was Lucius Licinius Lucullus. After his long and distinguished career in politics, he enjoyed a retirement of indulgence and leisure. This was especially true when it came to dinners and their trimmings. A typical Lucullus bash featured expensively dyed tablecloths and pitchers studded with gemstones, live entertainment, usually actors who would perform poetic recitations or excerpts of plays, and every kind of meat dish imaginable, as well as exquisitely prepared side dishes. So famous did Lucullus become for his banqueting that the word "Lucullan" now means extremely luxurious in the context of food. Among his other contributions to dining, he was responsible for bringing the sweet cherry and the apricot to Rome.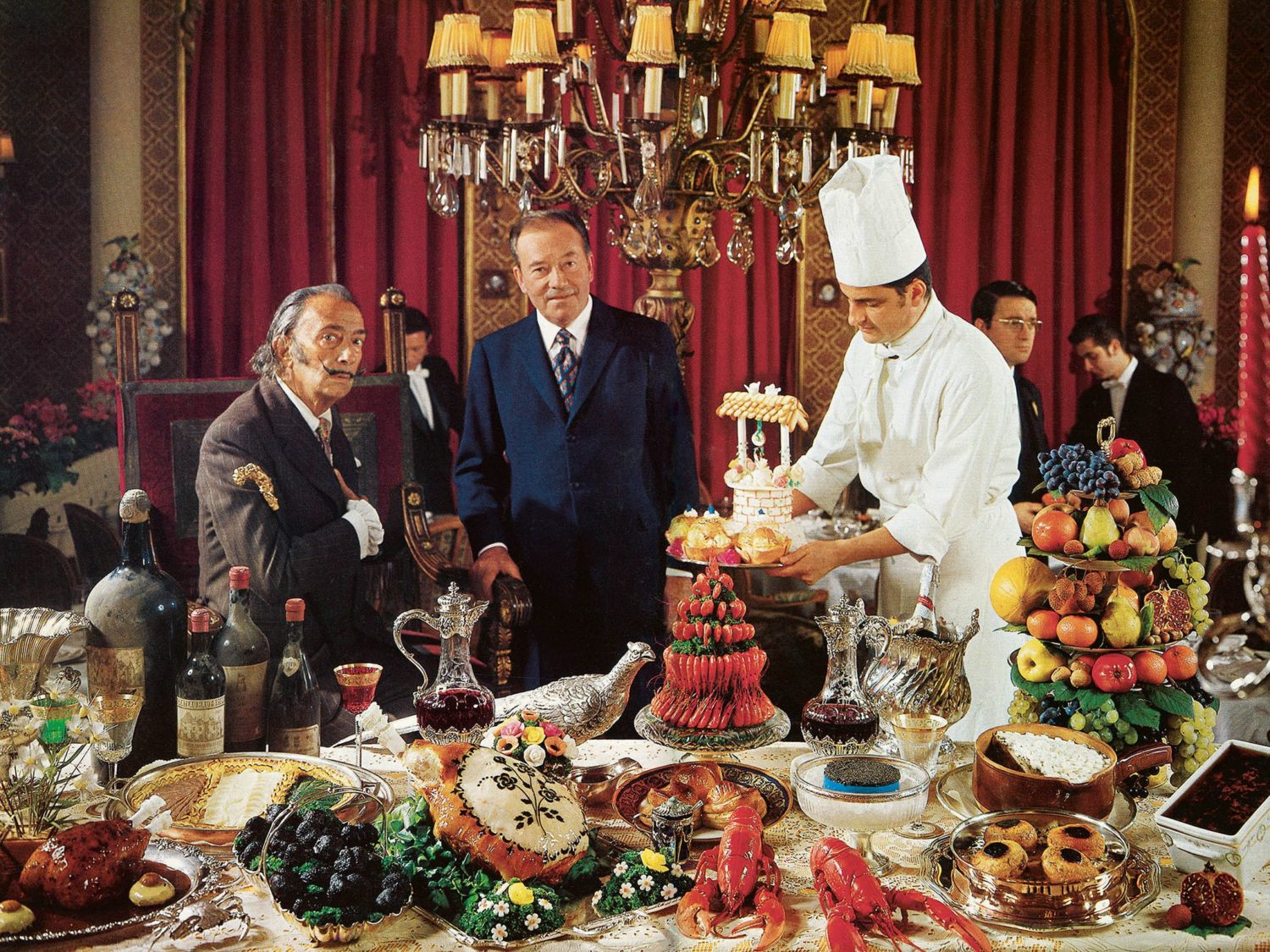 Fast-forward to the 20th century, and it would be impossible not to mention Spanish artist Salvador Dalí in the context of decadence and dining. Dalí's paintings and sculptures conjure uncanny emotions, probing the complex nature of the human condition. His renowned Surrealist recipes and dinner parties, conceived and executed with his wife and muse Gala, did much the same. Food played a prominent role in Dalí's work, and he is quoted to have said he wanted to be a chef as a young child. In the early 1970s, when the artist and his partner began hosting their infamous soirées, they took great pleasure in rejecting the rules and dinner party etiquette of the time. After inviting disparate guests, whose exchanges would naturally provide the entertainment, they would set-up a fantastical spread, inspired by collected autoerotic fantasies, copious sketches and detailed diagrams devised by the artist.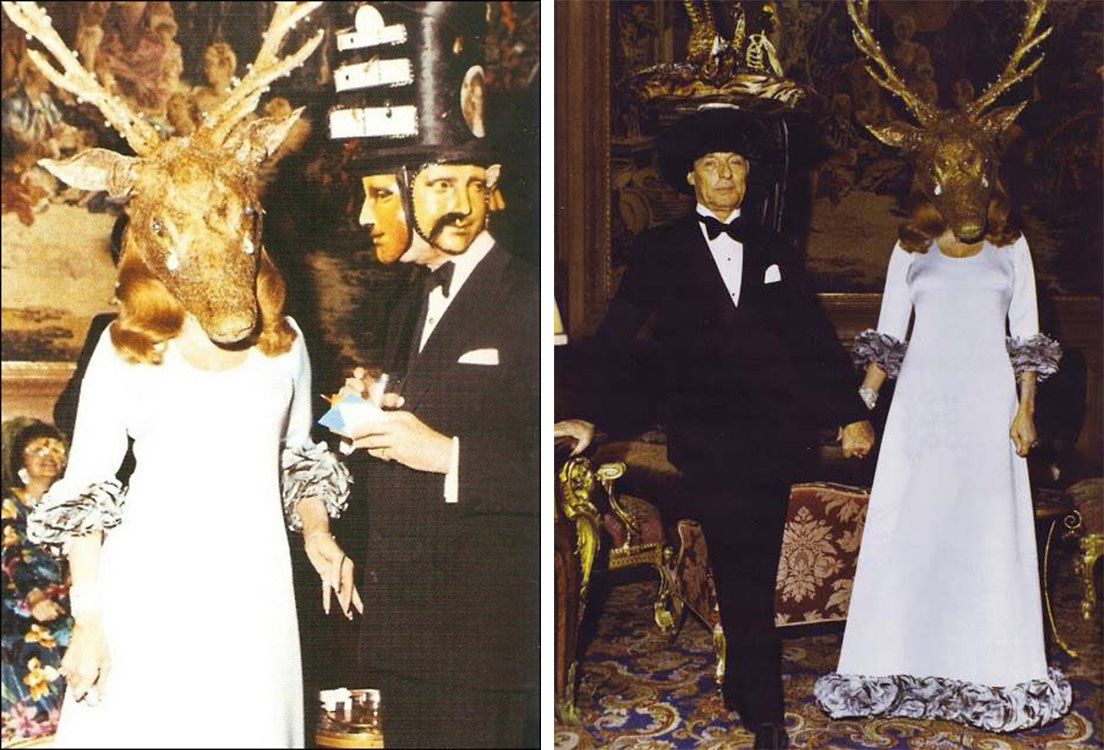 During the same period, The Surrealist Ball of 1972, hosted by Baroness Marie-Hélène de Rothschild and her husband Guy at the Chateau de Ferrières, a little outside of Paris, birthed some of the most legendary party snaps of the 20th century, documenting the unbridled confluence of hedonism and affluence. Among the 150 guests present were, of course, the king of Surrealism, Dalí, Audrey Hepburn, and members of various royal families. Rothschild dressed as a fallen stag, her mask adorned with giant diamond teardrops. Famously, the invitations were printed backward, so they would have to be read with a mirror; plates were covered in fur, tables were decorated with taxidermy tortoises, and dessert came served atop a mannequin corpse on a bed of roses.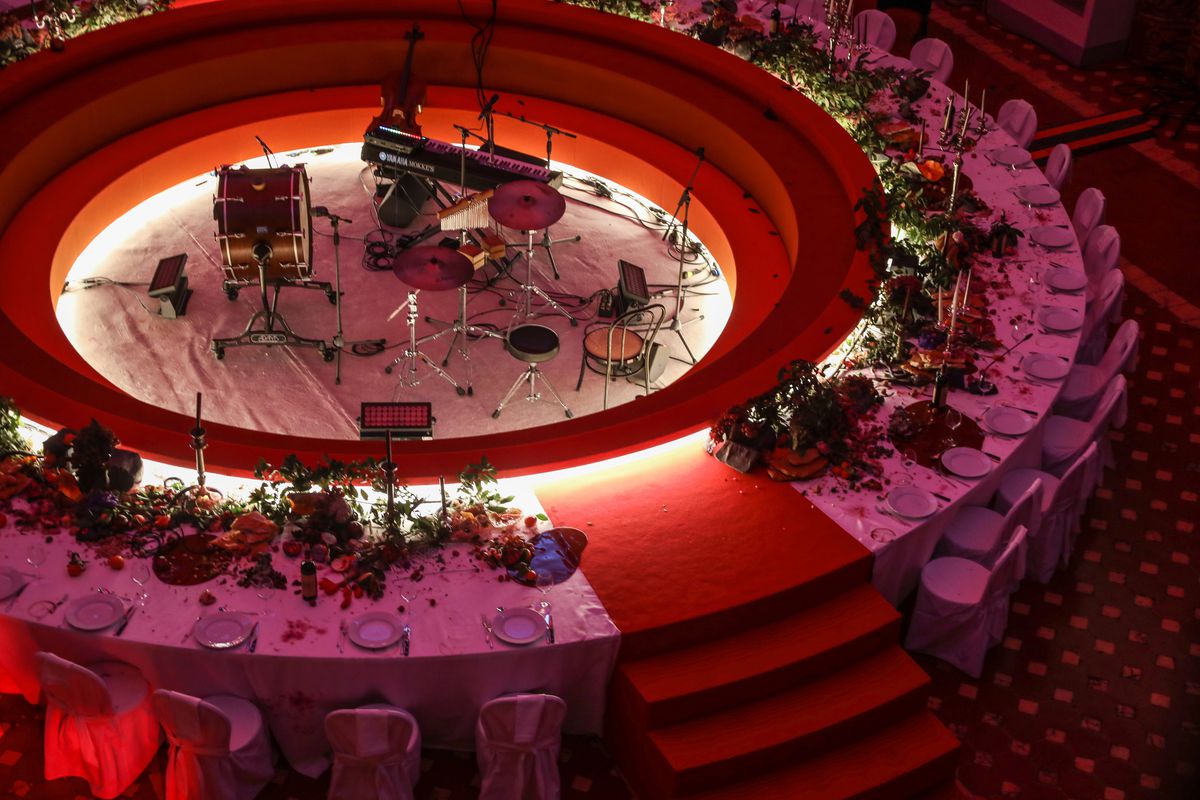 In more recent times, contemporary artists and food creators alike have tapped into various modes of experiential dining, nourishing our fascination with food's cultural significance, its consumption, and inevitably, its documentation. Among the creatives celebrating ideas of decadence in this realm are New York-based artist collective Spiral Theory Test Kitchen, helmed by Bobbi Salvör Menuez, Quori Theodor and Precious Okoyomon. The collective has swiftly established a cult following for their opulent and theatrical dinner parties, at which guests are confronted with extraordinary edible innovations. Experimenting with colour, texture and form, via a breadth of processes from fermentation to fruit carving, the group's work challenges expectations of what a shared meal can be.



Bibliography:

David Weir, Decadence and the Making of Modernism, University of Massachusetts Press, 1995
Leopoldo Costa, 'Historia de la Gastronomia', Stravaganza, 2017
Preet Kaur, 'It's Fit For Royalty: Food Culture & The Mughal Empire', 2013
Salvador Dalí, Dalí. Les dîners de Gala, TASCHEN, 2016



Feature image: Table settings at The Surrealist Ball of 1972, hosted by Baroness Marie-Hélène and Baron Guy de Rothschild. (via Pinterest)