Interview: Ivorian-Canadian Artist & Chef Ramata Coulibaly On Autochthonous Cooking
Ivorian-Canadian artist and chef Ramata Coulibaly's interdisciplinary practice takes inspiration from her West African roots, childhood memories, and the ways in which food impacts her life, ultimately driven by an urge to reshape cultural and political conversations with art and autochthonous multicultural cooking. Through her practice, which has seen her collaborate with the likes of Michèle Lamy, artist Giovanni Bassan, and model and filmmaker Adesuwa Aighewi, Coulibaly acknowledges diverse contemporary points of view, using them as stepping-stones to seek sociological change through awareness. Via immersive performances and films, the Abidjan-based creative utilises food as a tool to comprehend and unpack complex issues including racism, violence, and expansive approaches to postcolonial African identity. To learn more about her practice and culinary pursuits under Chez Ramata, how the pandemic has affected her work, and what's next, Something Curated spoke with Coulibaly.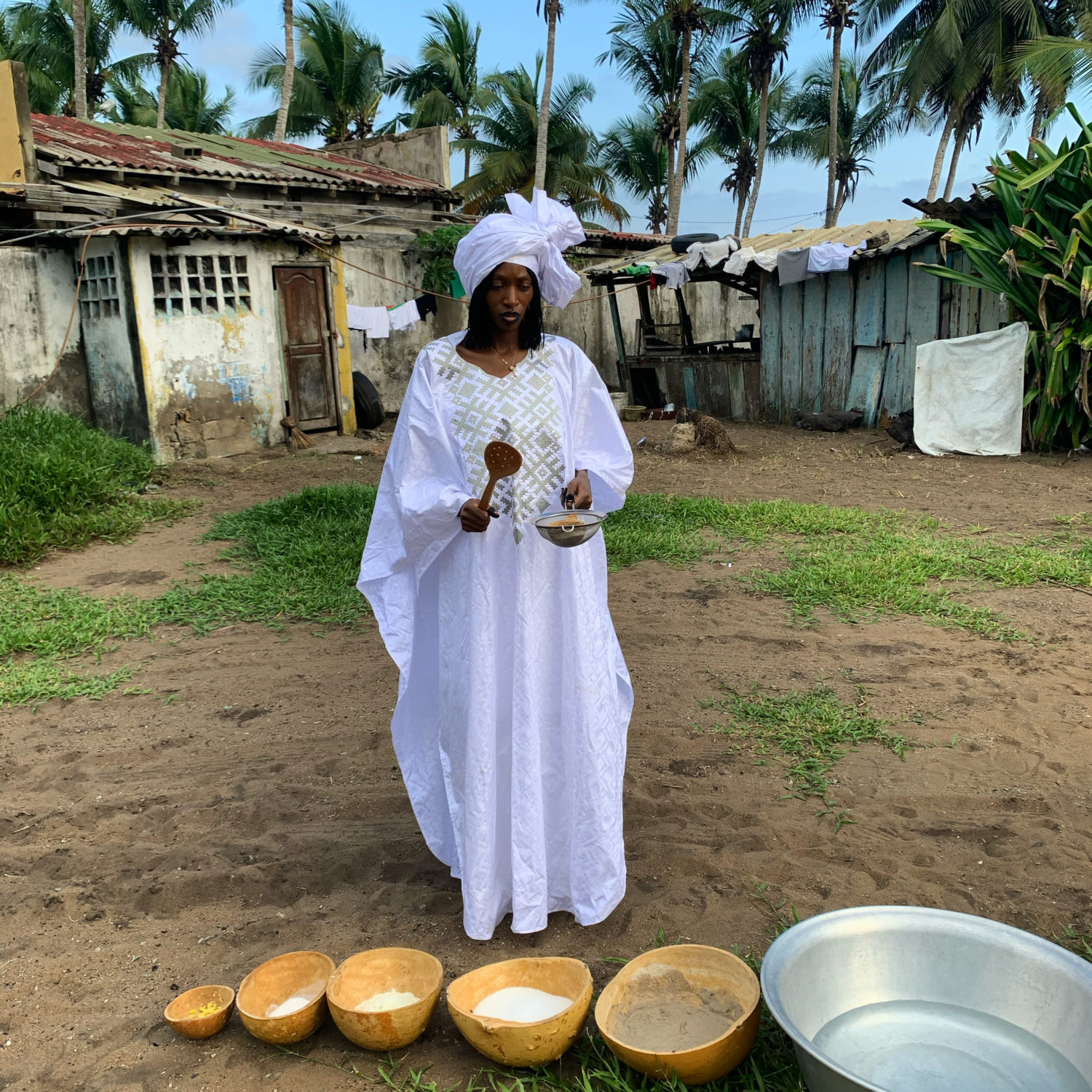 Something Curated: Can you tell us about your background; what first drew you to working with food?
Ramata Coulibaly: I was born in Ottawa, Canada to a first generation of Côte d'Ivoire migrant parents. Growing up, both my parents owned small Ivorian restaurants where I worked as a cook. Food was always a big part of my family, even when we didn't have much. My mom made sure we had a diversity of international dishes served which really influenced my cooking. Four years ago, I moved to Abidjan to promote my agency and I found my perspectives on culture, politics and life deeply impacted. I realised my pre-existing views were highly influenced by colonialism. I started to explore more of this dichotomy through my love of food.
SC: How was the idea for Chez Ramata born and how would you describe the project's ethos?
RC: Through my various discoveries, I found myself urging to reshape cultural and political conversations through my art and cooking and that's how Chez Ramata was born.  It started as a therapeutic project trying to internalise past racist trauma I thought I had suppressed however the pain continued to resurface. It became a process of rediscovering and reclaiming my identity. The use of food as a medium came naturally since it was something I was already very familiar with. Chez Ramata is a personal ritual of my discovery journey and my way of communicating these discoveries.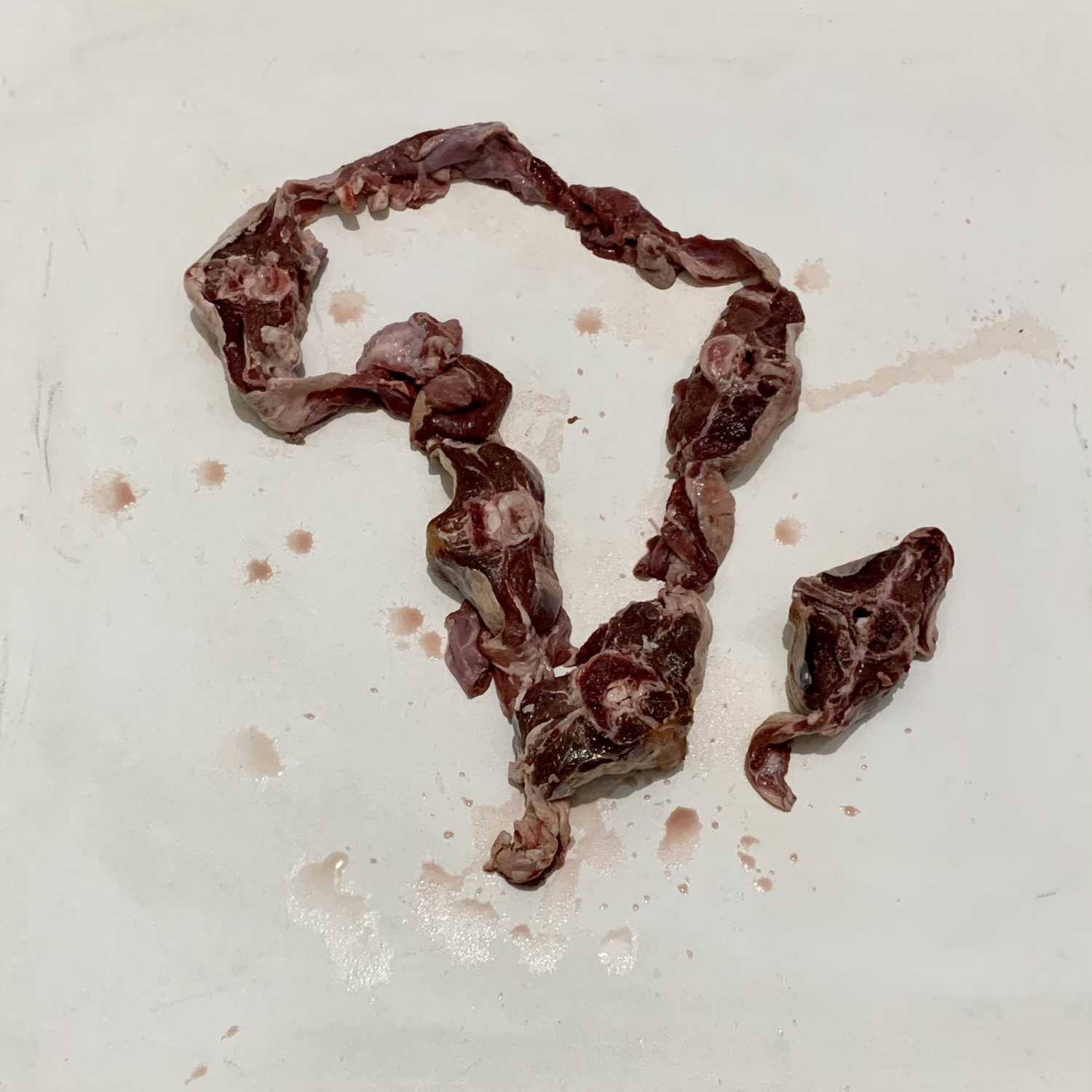 SC: Could you expand on your interest in connecting brands directly with creatives from the African continent?
RC: Having spent a lot of time in Côte d'Ivoire, I've discovered many hidden creative talents who aren't getting the right exposure. They have a lot to say through their art but aren't being recognised enough. Instead, their work is being appropriated and reproduced by bigger corporations who find their work through digital platforms, bypassing paying the artists their rates, let alone crediting them at the very minimum. I've decided to open a creative institution called Flofferz Create where I connect these young African creatives to international brands willing to listen, learn, and directly work with our creatives; without being associated with cultural appropriation, in conjunction with art, design, and fashion. We're driven by an urge to reshape the conversation. To acknowledge contemporary views, and use them as a stepping stone to achieve the sociological change in awareness through thought provoking content.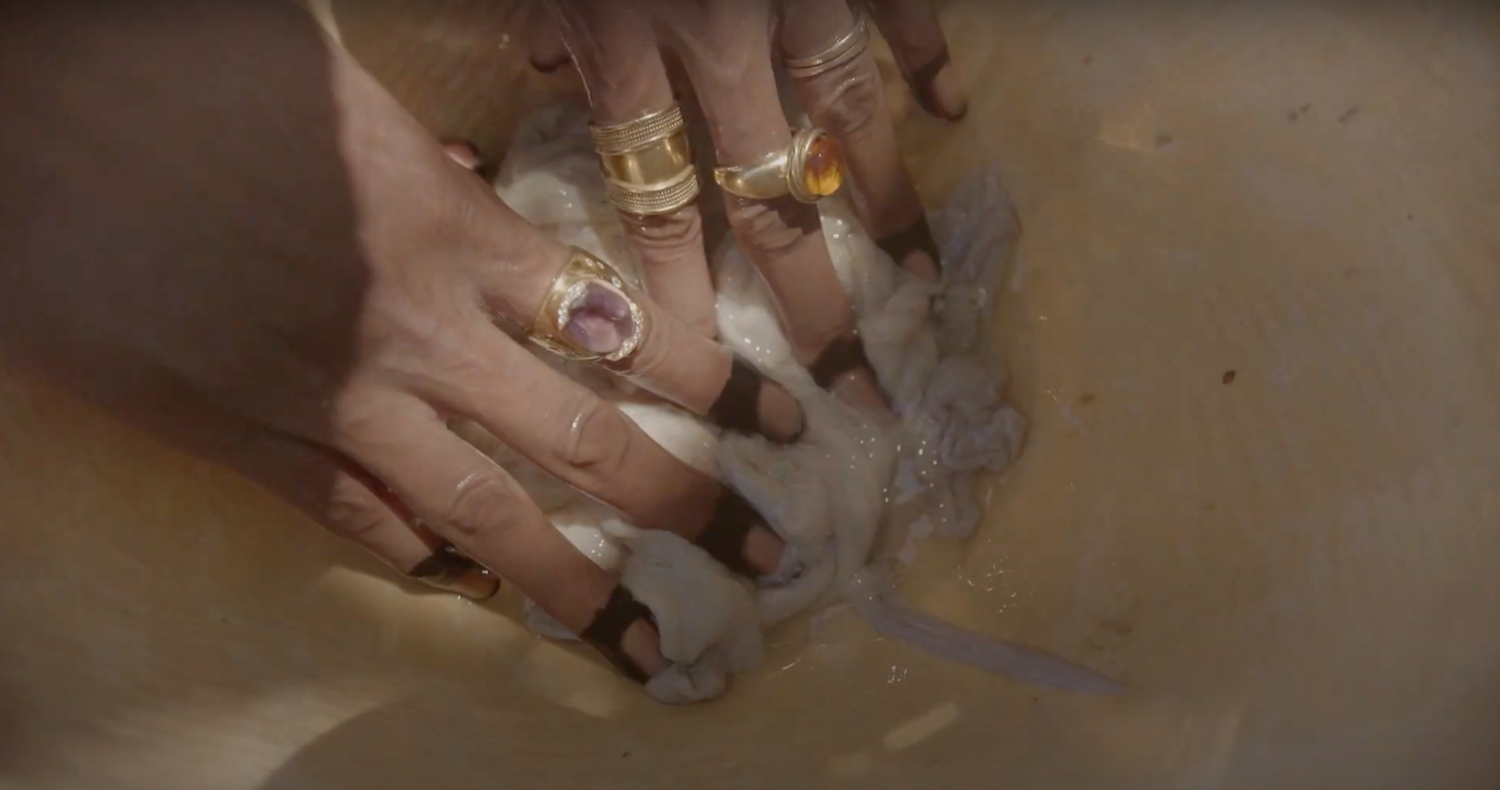 SC: How has the pandemic affected the way you operate?
RC: On the positive side, it has given me more time to reflect and internalise my concepts. There's no real pressure and I'm in a good headspace at the moment. But I must say however that it's been a lot harder to get access to certain ingredients and my performances all demand more social restrictions.
SC: Are there any ingredients or materials that you are particularly enjoying working with at present?
RC: Goat testicles. I'm presently working on my next performance where I'll be featuring and cooking Goat Testicle Pepper Soup and Foutu Banana discussing fecundity and the parasitic castration of our West African continent.
SC: What do you want to learn more about?
RC: Everything. Sometimes I think I know enough only to realise it's all an illusion and I'll actually never know enough.



Feature image: Still from Ramata Coulibaly, Project 000 NOM NOM, 2020. Courtesy Ramata Coulibaly