The Story of Japan's Sapporo Snow Festival
Held every February in Hokkaido's capital Sapporo, The Sapporo Snow Festival, or Yuki Matsuri, is one of Japan's most popular winter events, attracting tourists from all over the world. Today, the annual affair is staged across three sites – Odori, Susukino and Tsu Dome – spanning several square kilometres. The first snow in Sapporo falls in November, reaching its peak from late January to early February. While the most extreme conditions occur in the mountains, even in downtown Sapporo, you can expect to find around 70-80cm of snow accumulating by this time of year.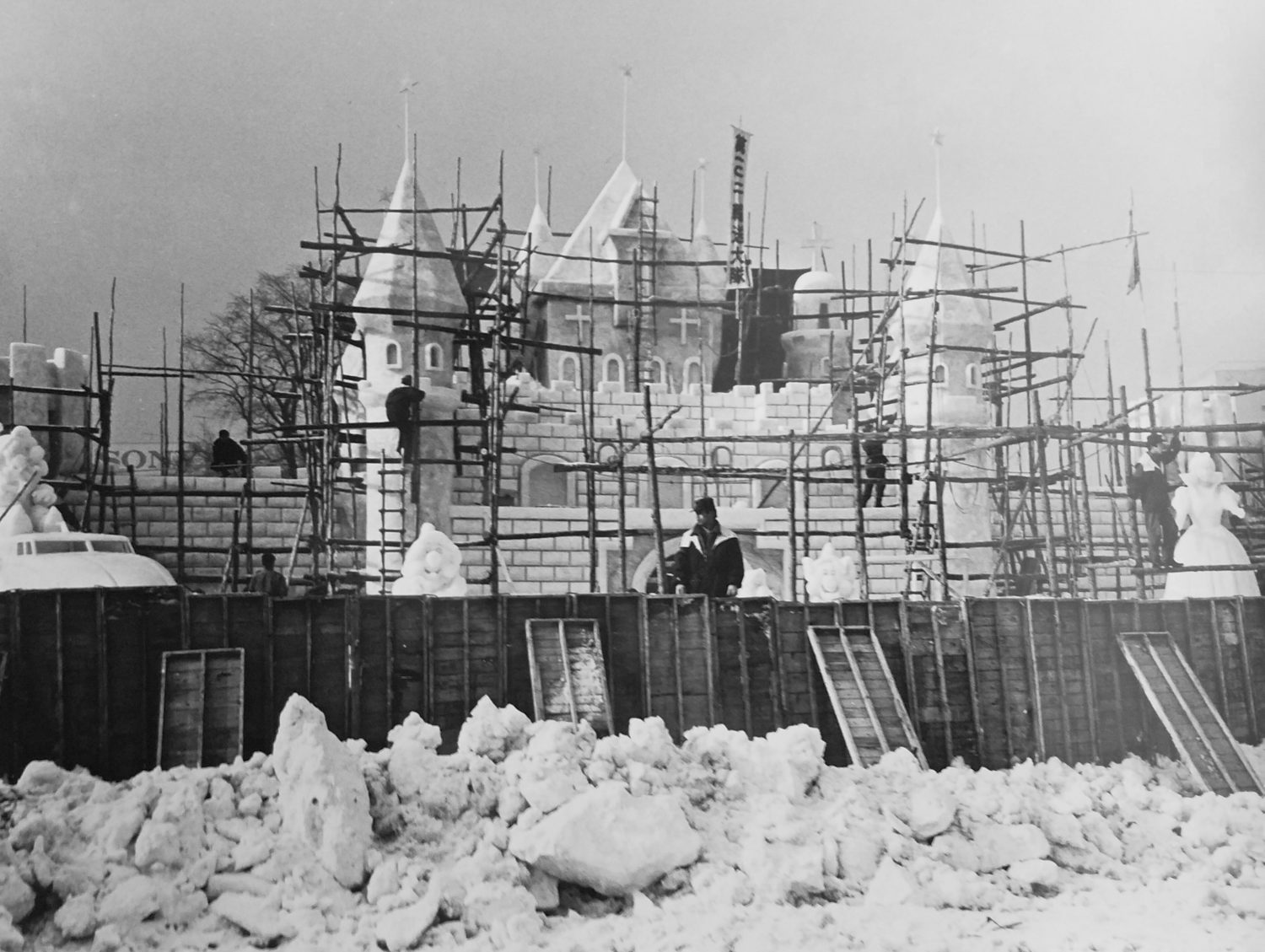 The city's snow festival was born in 1950, when a group of local middle and high school students created six snow sculptures in Odori Park, located in the heart of Sapporo. The inaugural edition of the festival comprised snowball fights, a snow sculpture exhibition, and a small carnival. Despite low expectations, rather impressively, more than fifty thousand people were present at the event, which swiftly grew in scale the following year. The snow festival became known as a seasonal event held every winter by the city citizens, and by 1953, for the first time, an ambitious 15-metre snow sculpture, dubbed 'Ascension', was made.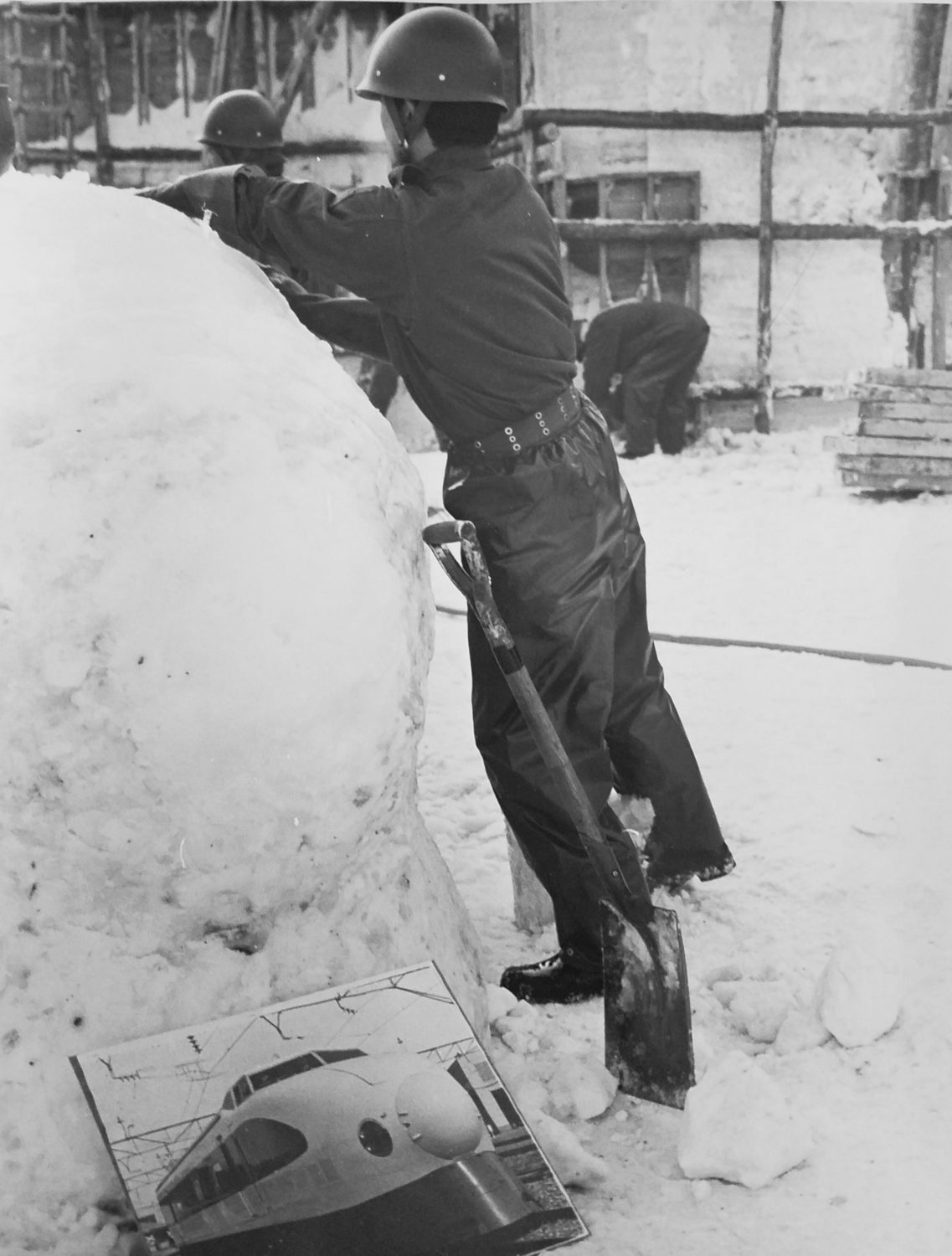 Two years later, Japan's Self-Defence Forces joined the festivities, raising the bar for large-scale snow sculptures, utilising their vast workforce and snow-packing technologies to create ambitious and towering works of snow art. Over the years, among a diverse array of icy monuments made, some of the most spectacular creations have been homages to iconic landmarks from across the world, from the Bavarian State Opera, the British Museum and Parthenon, to Angkor Wat, Chakri Maha Prasat Grand Palace, and various relics from Ancient Egypt.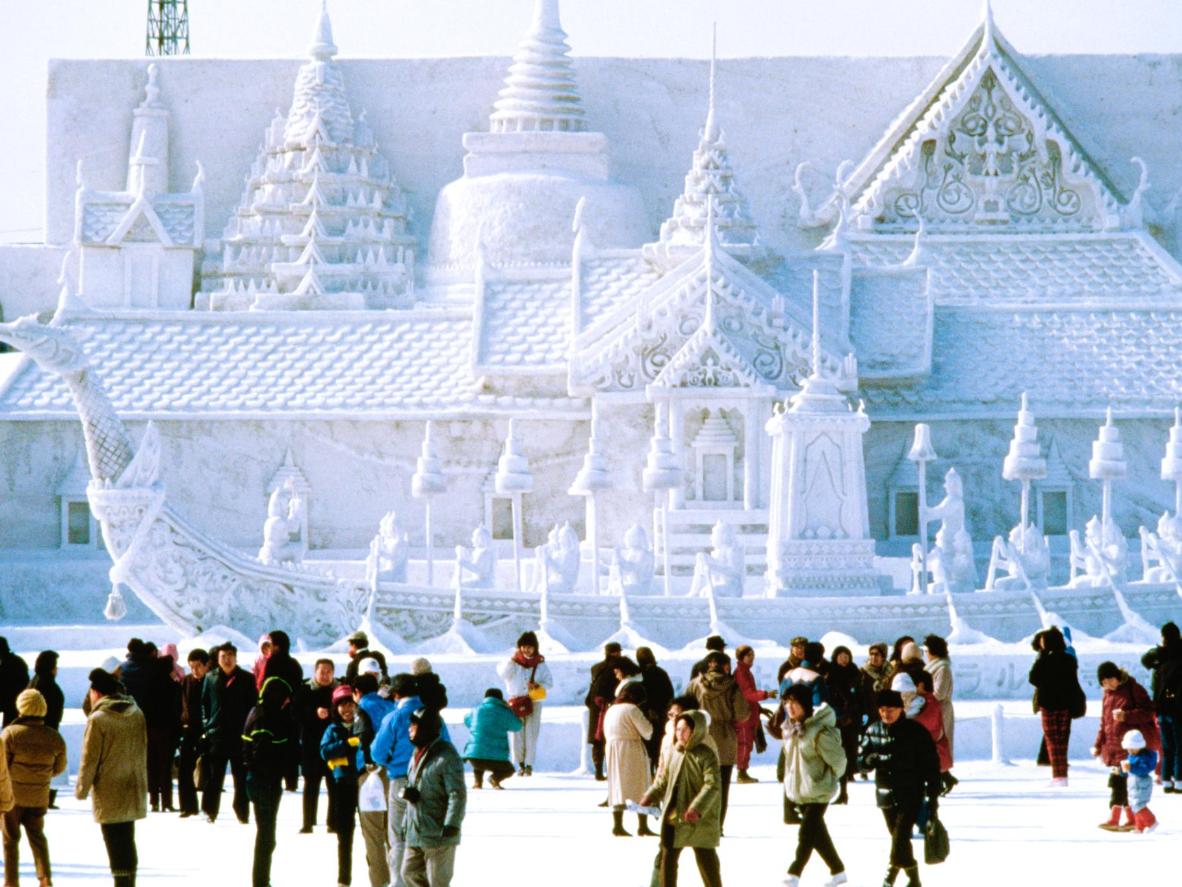 The 10th anniversary of the Sapporo Snow Festival saw the rallying of 2500 participants in the making of the snow sculptures. This was also the first time the event was televised, gaining a remarkable amount of press attention across the country. Thanks to the exposure gained from the media, the following year's festival became an extraordinary success, with tourists from all over Japan making their way to Hokkaido. The festival's reach dramatically grew when in 1972 the Winter Olympics were held in Sapporo, and the snow festival took the theme 'Welcome to Sapporo', gaining for the first time international attention.
1974 was a challenging year in Japan, owing to the oil crisis, and gasoline could not be procured for the small trucks responsible for treading over the soft snow continuously to create solid, hard snow suitable for making the sculptures. Innovative measures had to be taken to keep the snow statues standing, such as the usage of steel drums within the structures. Additionally, this year marked the start of the International Snow Sculpture Contest, which has grown to become a highlight of the contemporary festival programme.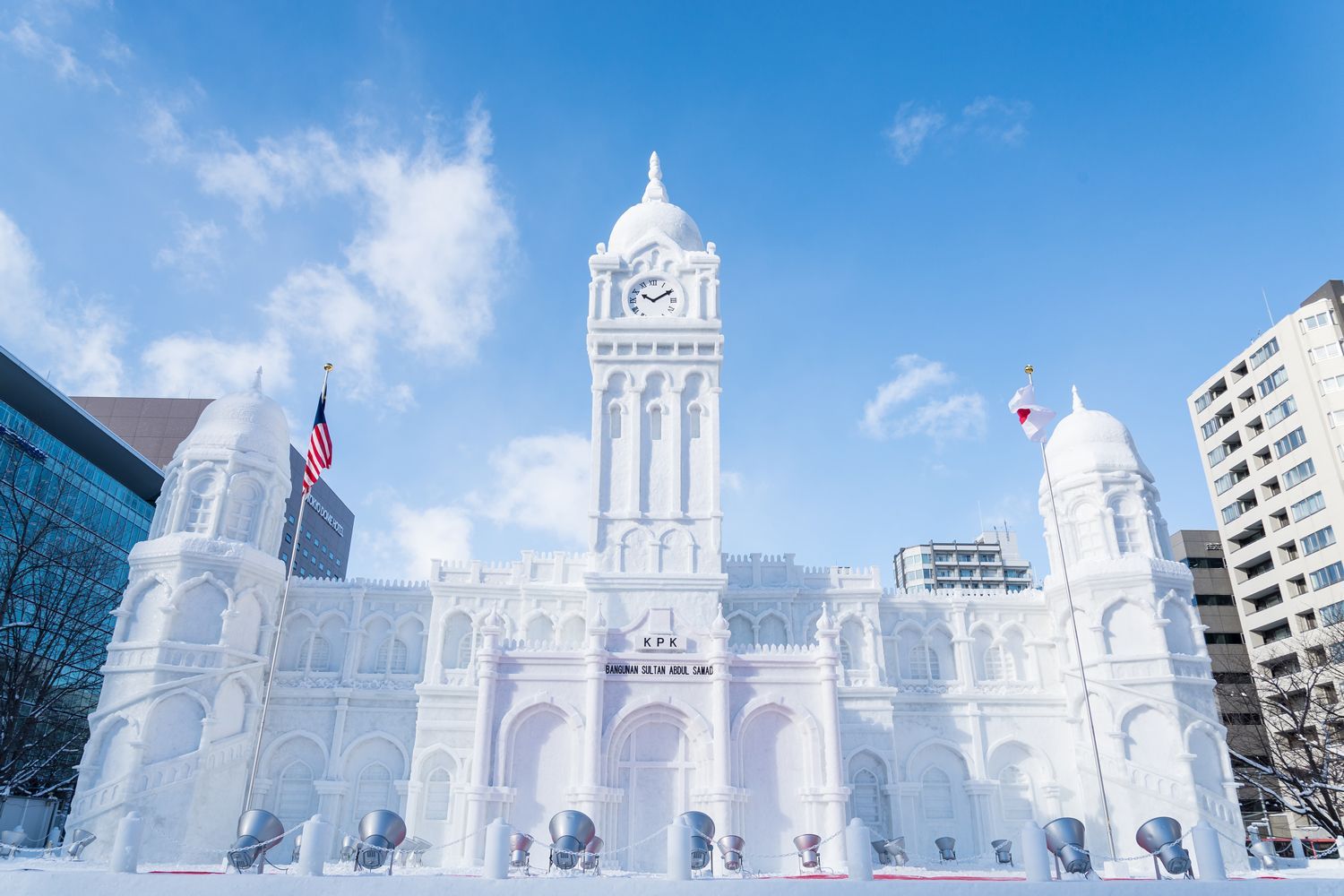 A decade later, the two-day event was extended to seven days, and this weeklong format has continued to operate in the same way since. The festival, today featuring hundreds of spectacular snow and ice statues and sculptures, now brings in over 2 million visitors to Sapporo each February, generating an enormous surge of income in Hokkaido. Alongside the snow art, there are hot springs, ice-skating, plenty of food and drink, as well as parties for tourists to indulge in – under normal circumstances. This year though, in keeping with government guidelines, the upcoming 2021 Sapporo Snow Festival will be held as an online event.



Images via Pinterest