Interview: Discover The Power Of Cowries With Lafalaise Dion
Hailing from Man, a city in western Côte d'Ivoire, Lafalaise Dion, who studied journalism at the Institute of Science and Technology in Abidjan, grew up fascinated by the traditions of her ancestors, admiring in particular the cowrie adorned headdresses worn by performers during rituals. In ancient times, the small molluscs' shells played an important function along trade routes spanning Africa, Asia and the Middle East, operating as currency. Imbued with cultural significance, the cowrie shell was widely regarded as a symbol of prosperity and fertility, found on the attire of figures as diverse as dancers and warriors. Becoming deeply engrossed in African spirituality as a young adult, Dion began making wearable works of art from the shells she was so captivated by. Having been featured on the pages of numerous eminent publications and created custom pieces for Beyoncé's visual album Black Is King, among other projects, 2020 was a busy year for the Ivorian creative. To learn more about Dion's practice, her interest in shells, and what she has planned for this year, Something Curated spoke with the 'Queen Of Cowries.'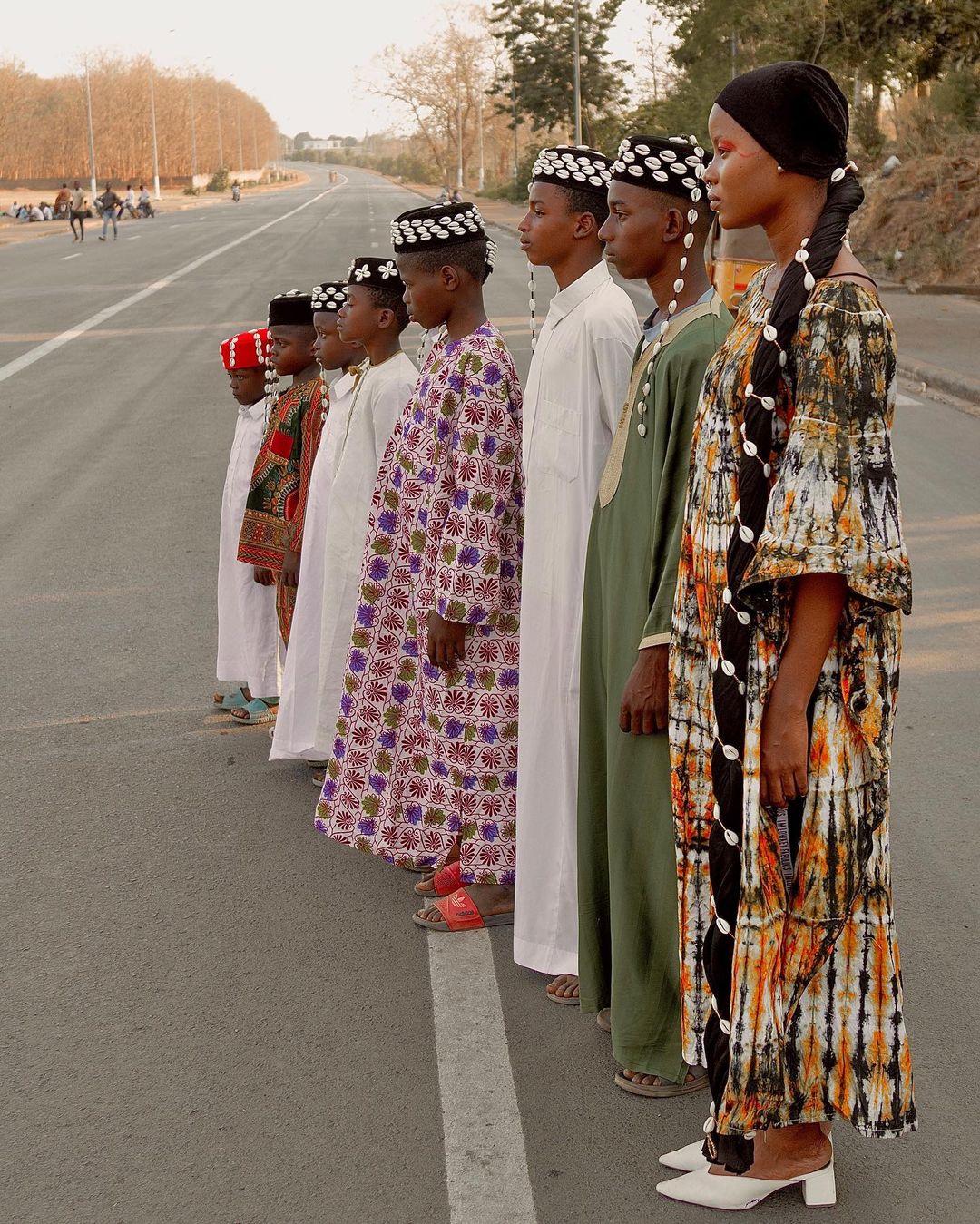 Something Curated: Can you give us some insight into your background; when did you first become interested in making jewellery and accessories?

Lafalaise Dion: A native of Man, a town in the Northwestern region of Côte d'Ivoire, I am proudly part of the Dan/Yacouba people. I got the chance to become imbued with the Dan culture thanks to my close relationship with my grandma; I was always following her around and even got my name, Lafalaise, from her. Lafalaise, meaning "the cliff," is a reference to her love for the mountains, where she would spend time fishing while telling me countless stories of my foremothers.
Such stories mesmerised me and I started developing an unconditional admiration for the Temate, a girls group of traditional dancers who adorn themselves with cowries before performing. Misconceptions, superstitions and my grandma's departure, drifted me away from this passion until I started reconsidering my belonging in this society and my spirituality. I started reading a lot and the more I did research on African cultures and spiritualties, the more I was drawn to cowries. I guess as I missed my vocation as a Temate, adorning people with jewelry made of them, is my final answer to their calling.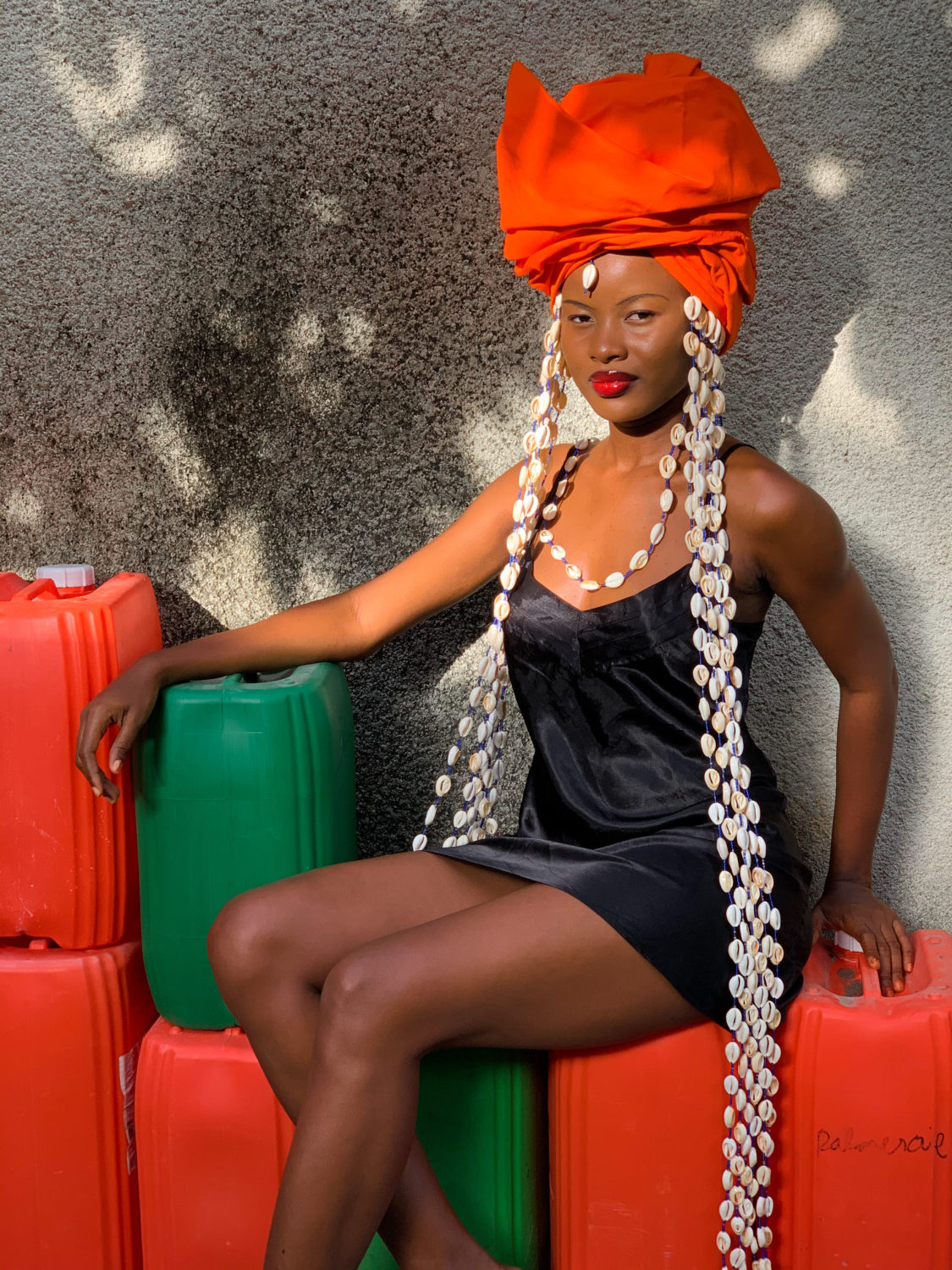 SC: How do you think about storytelling through your creations?

LD: My creations are for me little poems dedicated to my ancestors to thank them for the heritage, pride, knowledge and love they bequeathed me with. They also tell the story of a grandma transmitting her experience of the world and society to her granddaughter. I love hearing the shells clinking while and after achieving a piece, it is like little melodies or whispers coming from forefathers and foremothers blessing the person who will wear it with guidance, protection and presence.
SC: What do you enjoy most about working with cowrie shells?
LD: Their vulva-like shape that is so natural, transpiring the divine feminine – this is definitely one of the main features that draws me to them. Then there is the legacy aspect coming from the eye-like shape. Outside of that they are really malleable and, as I said earlier, they make one of the sweetest sounds ever.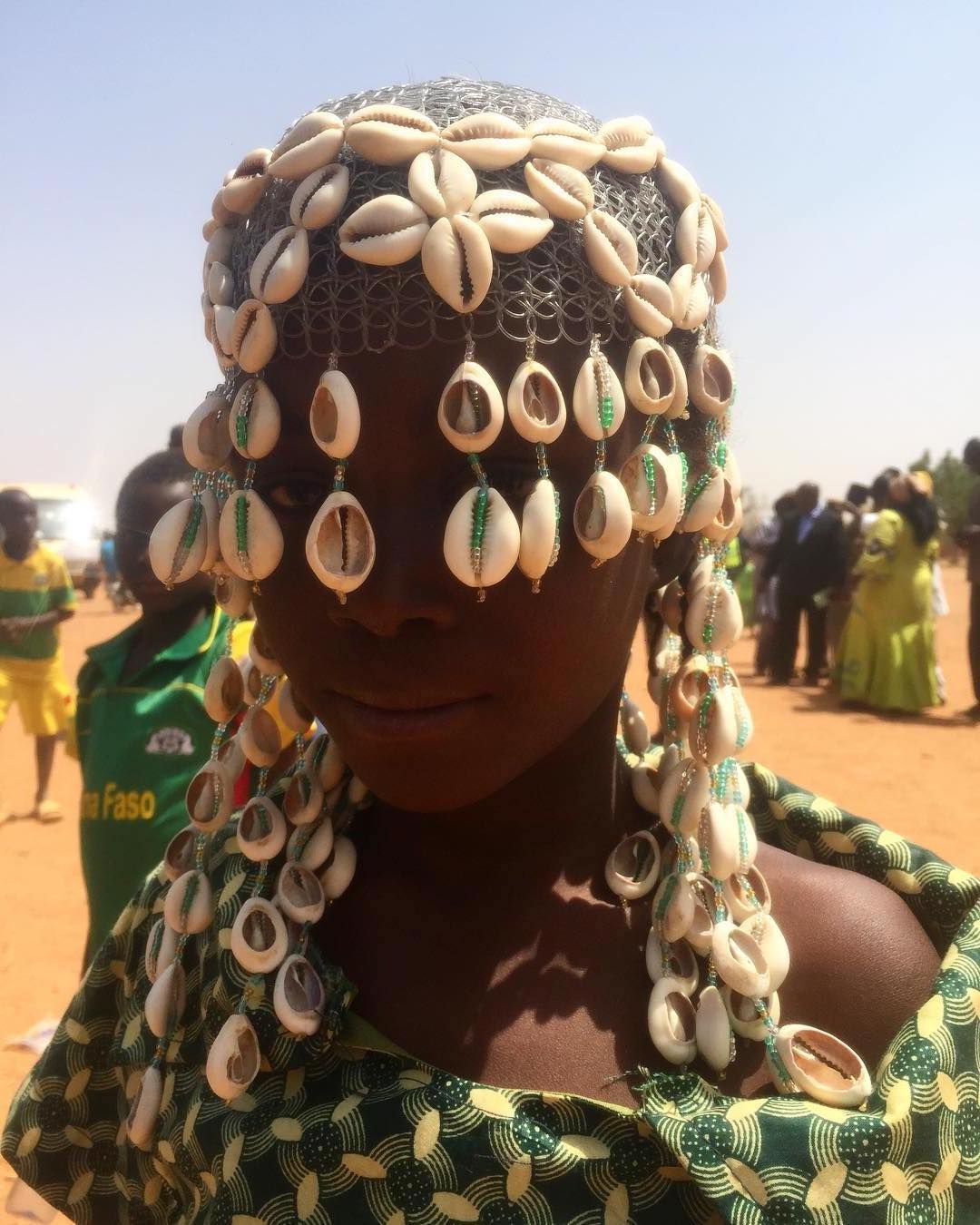 SC: What are you working on at present, and how has the pandemic affected your way of working?

LD: I am working on my second collection. I am looking into bringing the brand to the next level. I usually love to travel for inspirations, new backgrounds, surroundings, hearing new life stories as well as folklores, and learning new techniques by meeting crafters. The pandemic makes it harder and even sometimes impossible to move around or to have direct physical meetings with interesting people. And don't get me started on the effect the situation plays on people's minds and wellbeing! I will definitely say that the pandemic affects me by slowing not only the creative process but also lots of aspects on the production side.
SC: What do you want to learn more about?
LD: I want to learn more about the history, culture and spirituality of the African continent and keep on sharing all this acquired knowledge and pride with the people around me, and society at large, but this time through adding new materials to my work. Gold has been alluring me a lot lately and I am really looking forward to learning as much as I can about this material, not only its background but how to work, shape and master it.



Feature image: Still from Beyoncé's 'Black Is King', 2020. Featuring cowrie pieces by Lafalaise Dion. © Beyoncé / Disney+