Celebrate Chinese New Year With The Red Duck's Chi San & Chester Lee's Succulent Pork Belly
South London restaurant The Red Duck brings expertly crafted, contemporary Chinese classics to the neighbourhood, launched as a delivery-only service for locals with plans to open its doors as a restaurant later this year. The food is fresh and distinctive, focusing on Chinese favourites made with a modern approach, exceptionally sourced ingredients and delivered in their unique relaxed and informal style. Expanding on the eatery's ethos, Chef-Founder Chi San tells Something Curated, "Expect a high quality ingredient driven menu, home style cooking, honest presentation, fresh, made in-house. Our passion and expertise translate into a menu of comforting and familiar dishes, which are elevated through the use of the highest quality ingredients and technique. Whatever can be made on site, is made in-house by the team and anything externally sourced is the best it can be."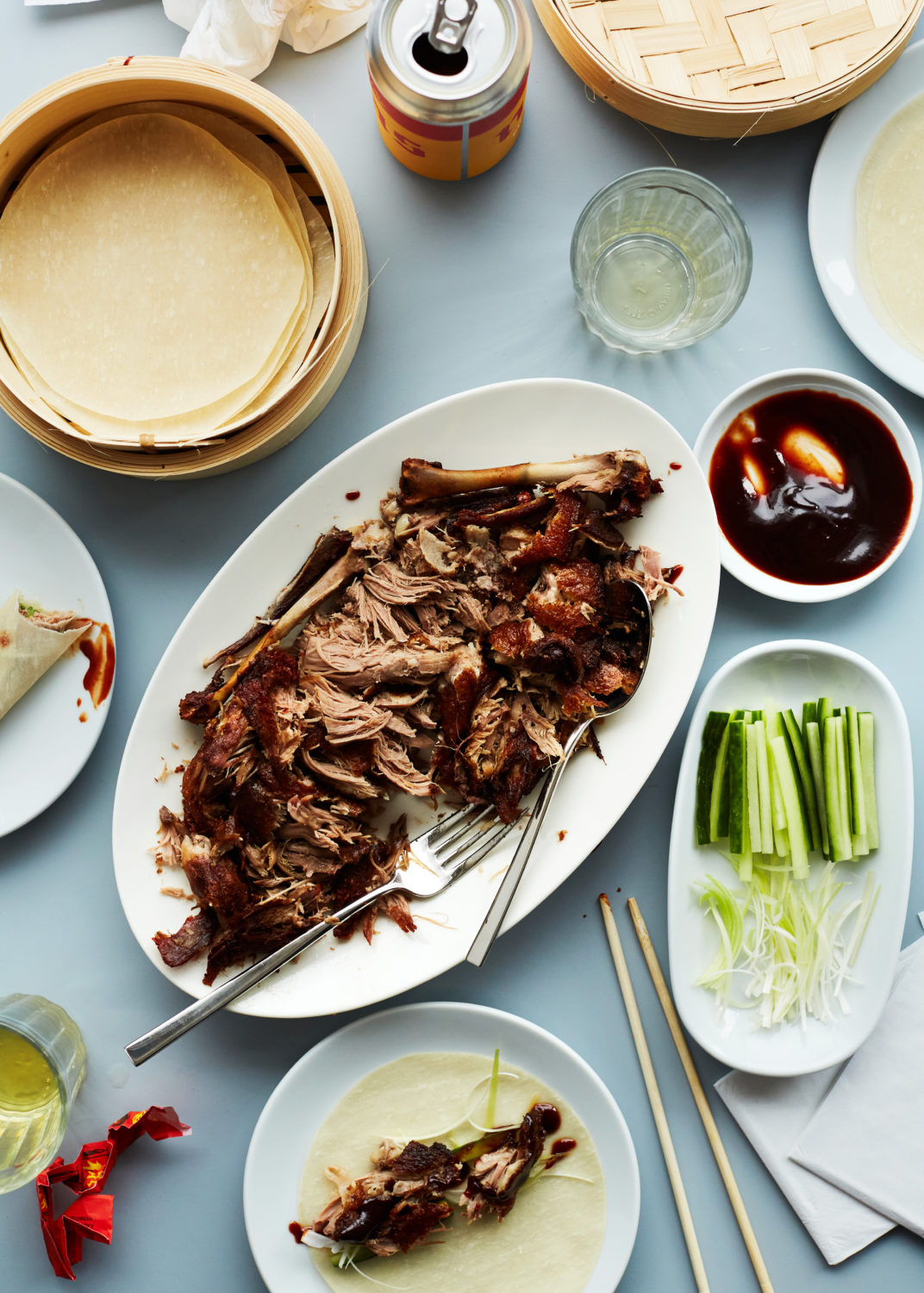 With Chinese New Year around the corner, San and Head Chef Chester Lee's delightful festive menu is influenced by their upbringing and experiences with family. Lee explains, "Our Chinese New Year dishes are old school, like you would get in a small village around a family table – but with the most premium, high quality and tasty ingredients available. Our style is Cantonese influenced, but also we have drawn from influences like the Yes Sang, Chinese Salad, AKA 'Prosperity Toss' – this dish is commonly eaten for Chinese New Year in Malaysia, where I'm from, as a symbol of increased abundance. Traditionally, the whole family stands around the salad ingredients with chopsticks in hand and then tosses it up in the air. The belief is the higher you toss it, the better the next year will be."
To celebrate the imminent arrival of the Year of the Ox, San and Lee share with SC the recipe for a much-loved dish of theirs. San tells, "Mei Cai Kou Rou – this is an old school family favourite that we enjoy every year at Chinese New Year. Steamed Pork Belly with Preserved Mustard Greens. The ultimate comfort food!" The below are their words.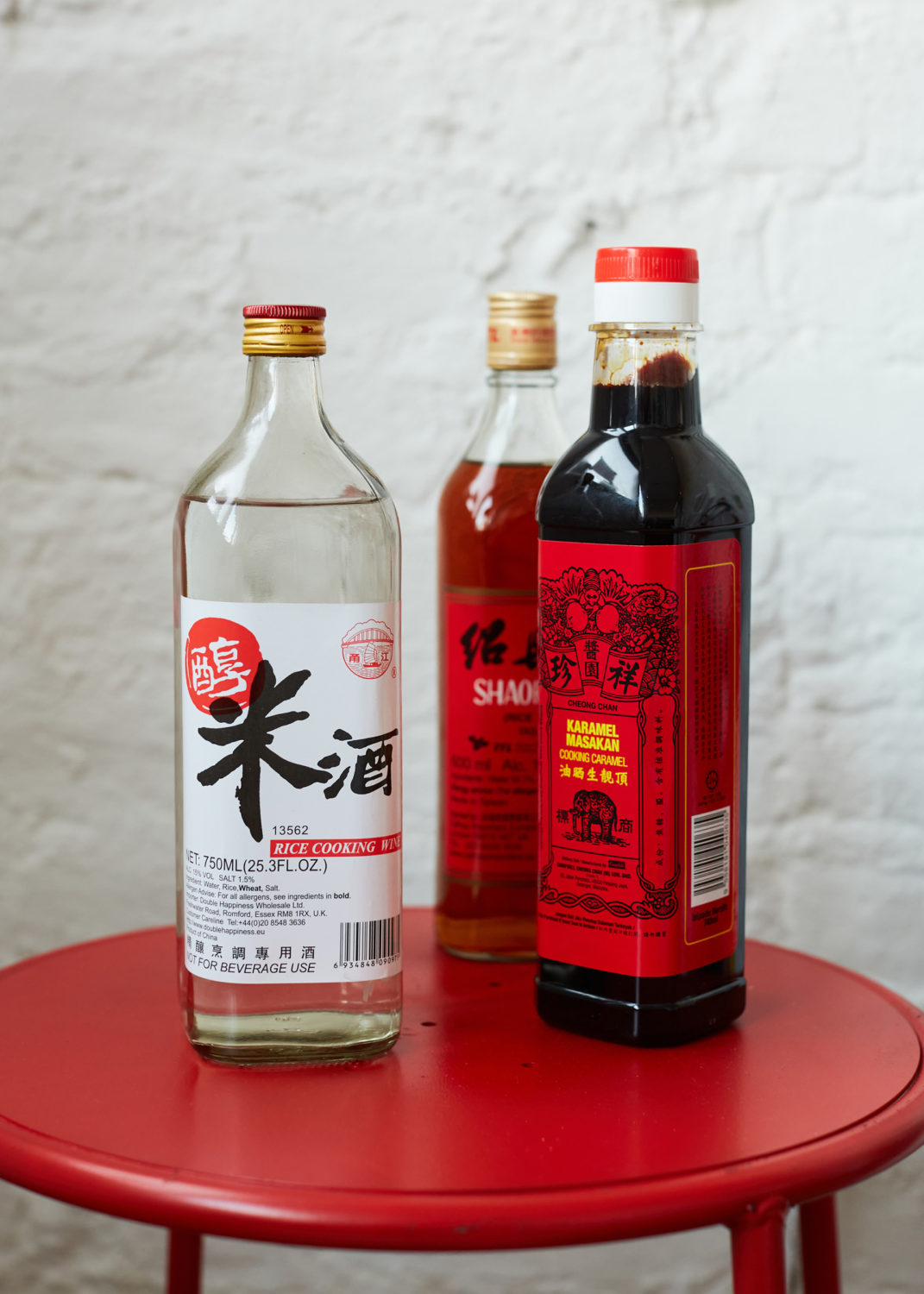 Mei Cai Kou Rou:
Mei Cai Kou Rou is one of the Hakka people's signature dishes, it is steamed pork belly with Chinese Preserved Mustard Greens. The layers of fat literally melt in your mouth; paired with an aromatic sauce, this will definitely make you want an extra bowl of rice. A classic Chinese party dish, high up on the Chinese comfort food list! The Preserved Mustard Greens really add a flavour that is unique and very addictive.


Ingredients:
Pork Belly – 350g
Mui Choi (Preserved Mustard Greens) – 100g
Garlic – 5 cloves
Caster Sugar – 20g
Soy Sauce – 15ml
Potato Starch – 12g
Five Spice – 2tsp
Preserved Red Bean Curd – 8g
Dark Soy Sauce – 10ml
Oyster Sauce – 10ml
White Pepper – 1tsp
Mei Kuei Lu (Chinese Cooking Wine) – spoonful, or to taste


Method:
Bring a deep saucepan to boil in preparation to blanch your pork belly chunk. To do this, drop the pork in the pan and bring the water back to boil.

Remove the pork from the saucepan and leave to dry in a colander. Tap the pork dry; it is very important that the pork is dry before putting it in to deep-fry.

Heat up vegetable oil in a pan before dropping in the pork belly and deep-frying until golden brown.

Once golden brown, remove the pork from the pan and leave to cool on the side.

When the pork is cool, slice into finger thick slices.

Finally, dice the garlic cloves.

Remove the Mui Choi (Preserved Mustard Greens) from the packet, rinse well and chop into small pieces. Then mix the garlic and Mui Choi together with the rest of the ingredients.

Mix the seasonings together and rub all over the meat. Make sure all the pork is generously covered, on all sides.

Stack the pork belly pieces in a neat line into the top tray of a steamer, before steaming the meat on a low heat for 3 to 4 hours until the meat is very tender.

Enjoy with a bowl of rice!



Feature image by Sam Harris (Courtesy The Red Duck)