Curator Sarah Shin On What To Expect From Feminist Literary Festival New Suns
Co-produced by the Barbican and independent publisher and curator Sarah Shin, literary festival New Suns returns from 5-7 March 2021, taking place entirely online for the first time this year. With a weekend of talks, workshops and a film centred around feminist storytelling, the programme will feature acclaimed writers, activists, artists, and academics offering diverse perspectives. Festival founder Shin tells Something Curated: "New Suns in 2021 brings together writers, activists, artists and academics who present visions and practices that resonate with Octavia E. Butler's insights into the skills necessary for survival and pleasure in the 21st century."
The festival's curator continues, "Speaking to adaptivity and resilience through collaboration and interdependence, and self-expression and the speculative imagination as technologies of possibility, the voices in this year's festival invite us to "shape change", as adrienne maree brown might say, and remake the world." New Suns 2021 will reflect on eminent science-fiction author Butler's prophetic, unfinished Earthseed series, which imagines Earth in the 2020s ravaged by ecological disaster and violent divisions. The young Black protagonist Lauren Olamina not only survives a journey through a treacherous version of the American West after being forced to leave her home, but also seeds hope with her writing, and builds a new community that she believes one day will travel to the stars.


The upcoming edition of the festival will navigate the books' central themes, such as the inevitability of change, community-building, examinations of race and gender, and humanity's relationship to the cosmos. The online programme includes a talk between writers and activists adrienne maree brown and Ama Josephine Budge, exploring the practice and legacy of Octavia Butler; poetry readings and a discussion with Izabella Scott of The White Review, poet Dorothea Lasky and artist and poet Precious Okoyomon, exploring the relationship between space and our existence on Earth. There will be a workshop led by Alice Spawls, the co-editor of the London Review of Books, inviting audiences to experience journaling as a foundation for creative writing; and a film about the feminist scholar Donna Haraway. Another highlight includes a science fiction writing workshop with writer and performance artist Season Butler. The full programme details can be found here.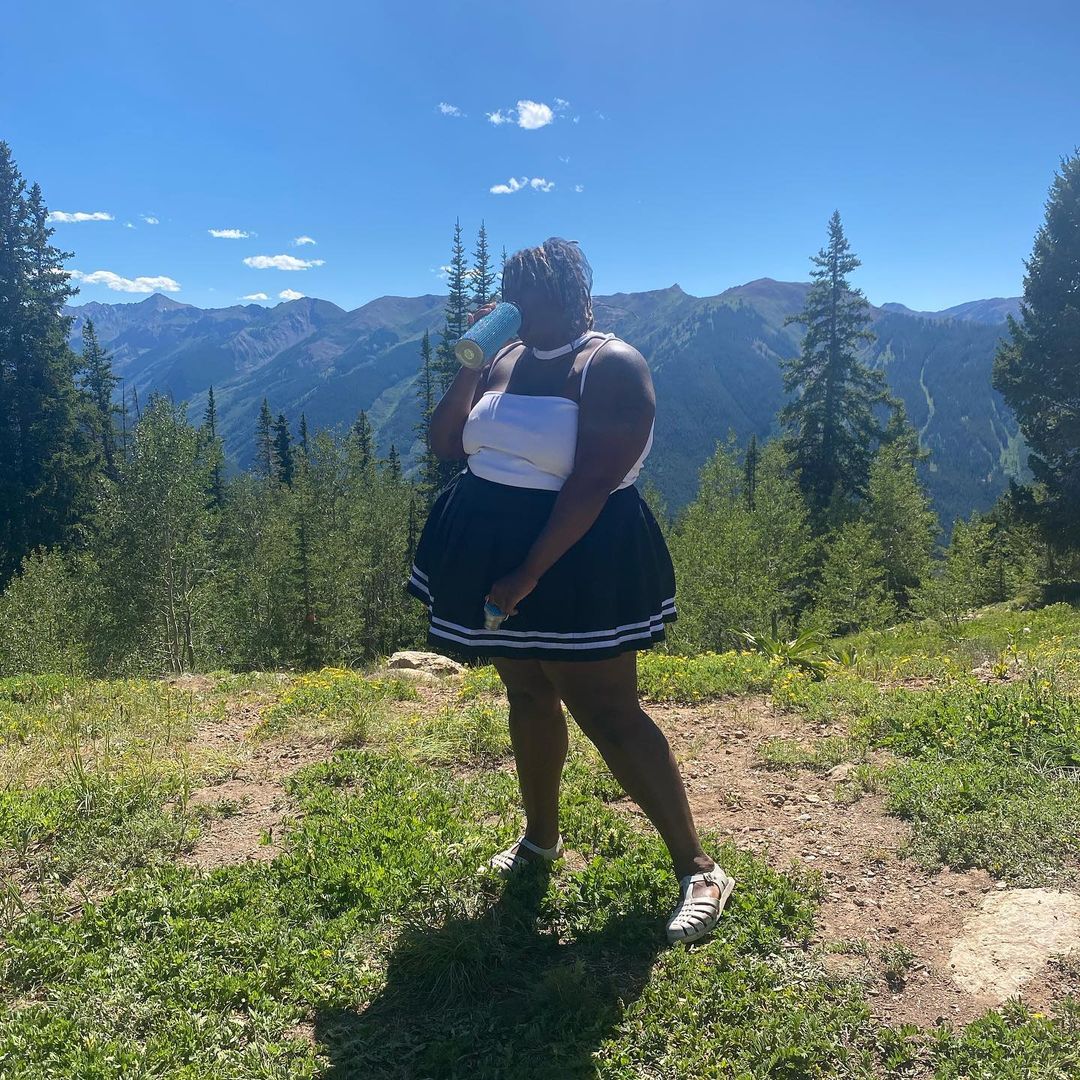 Razia Jordan, Producer, Barbican, tells SC, "We're super excited to celebrate the third year of New Suns. As always, the festival aims to be a space for the exchange of ideas on new types of community and societies, and a platform for the creators and feminists who help us to envision these new worlds. Given the current circumstances, we've transformed New Suns into an online festival, and, for the first time, have been able to commission a special anthology which people can enjoy at home. New Suns is a key part of the Barbican's Level G programme, an experimental platform for projects that ask crucial social and cultural questions, spark conversations and bring people from different disciplines together."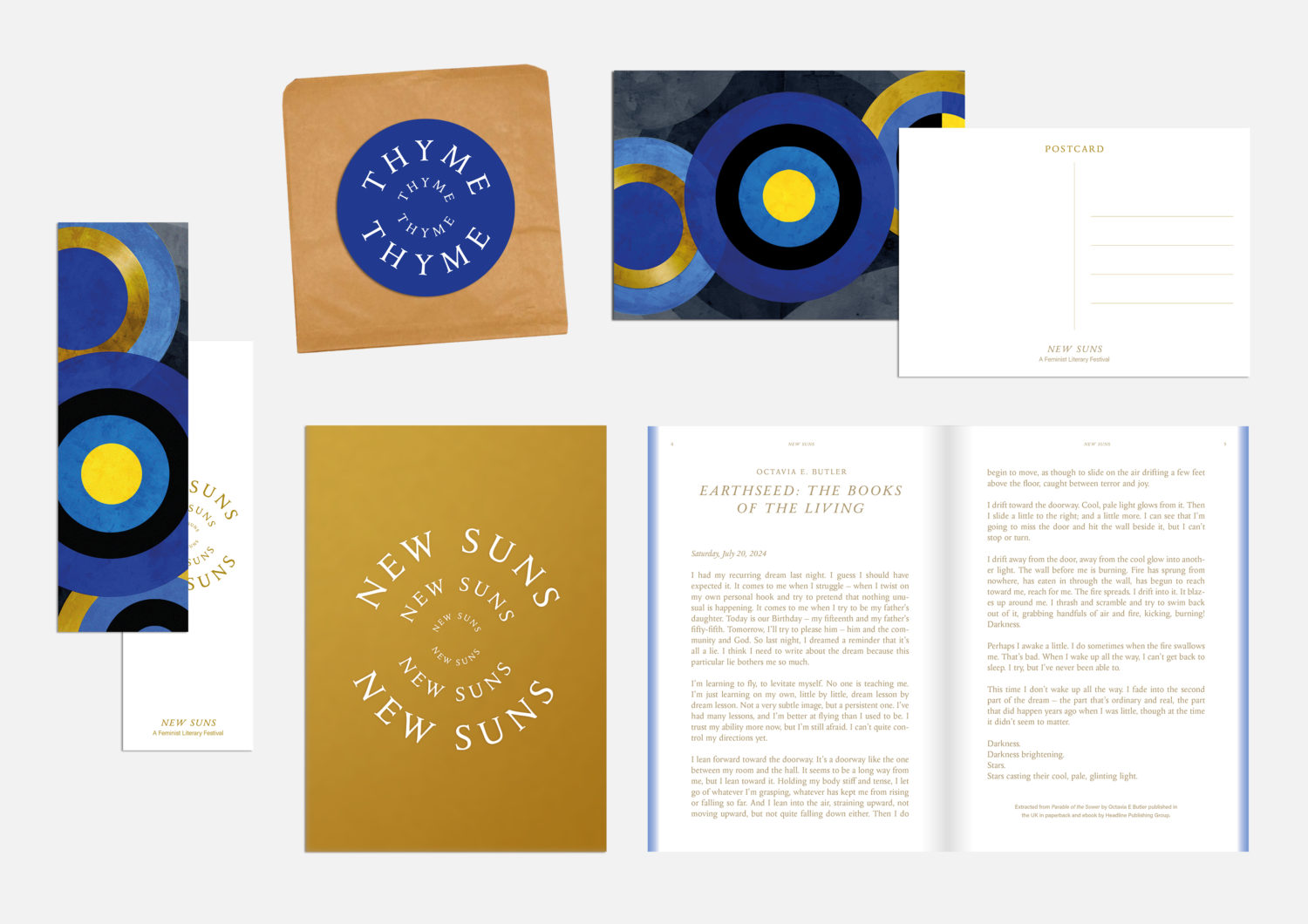 The New Suns anthology booklet includes an extract from Octavia Butler's book The Parable of the Sower; poetry by Dorothea Lasky and Daisy Lafarge; guides for self-reflection and meditation; as well as herbal recipes for strength and healing to enjoy this spring and beyond. The anthology is accompanied by thyme seeds and instructions how to use the herb beyond the culinary. In lieu of a traditional book fair this year, New Suns is partnering with Bookshop.org – a new online retailer for books that directly supports independent bookshops all over the UK and US. There will be a special New Suns section on the platform, offering reading lists for audiences who would like to dive into New Suns-related literature, while supporting independent booksellers at the same time.



Feature image: Artwork by Cecilia Serafini for New Suns 2021. Courtesy New Suns and Barbican.