Interview: Fashion East Designer Goom Heo On Her Compelling A/W21 Collection
South Korean designer Goom Heo, behind the eponymous label GOOMHEO, was raised between Jinju, South Korea and Springfield, Illinois, before relocating to London, where she attended Central Saint Martins to study fashion design. Both her BA and MA collections earned her venerable L'Oréal Professionnel Creative Awards, and the young designer was swiftly taken under the wing of the Lulu Kennedy-led incubator Fashion East, joining the initiative's closely watched line-up shortly before the first lockdown. Heo's intelligent cutting and confident graphic language are bolstered by meticulous construction, rendered in unexpected and playful colour combinations. Alongside a solid edit of menswear ensembles, Autumn/Winter 2021 heralds the designer's first dip into womenswear, taking inspiration from the sculptures of Philip Jackson and The Cabinet of Dr Caligari, Robert Wiene's 1920 silent horror film. To learn more about Heo, the new collection, and how she's handled operating during the pandemic, Something Curated spoke with the designer.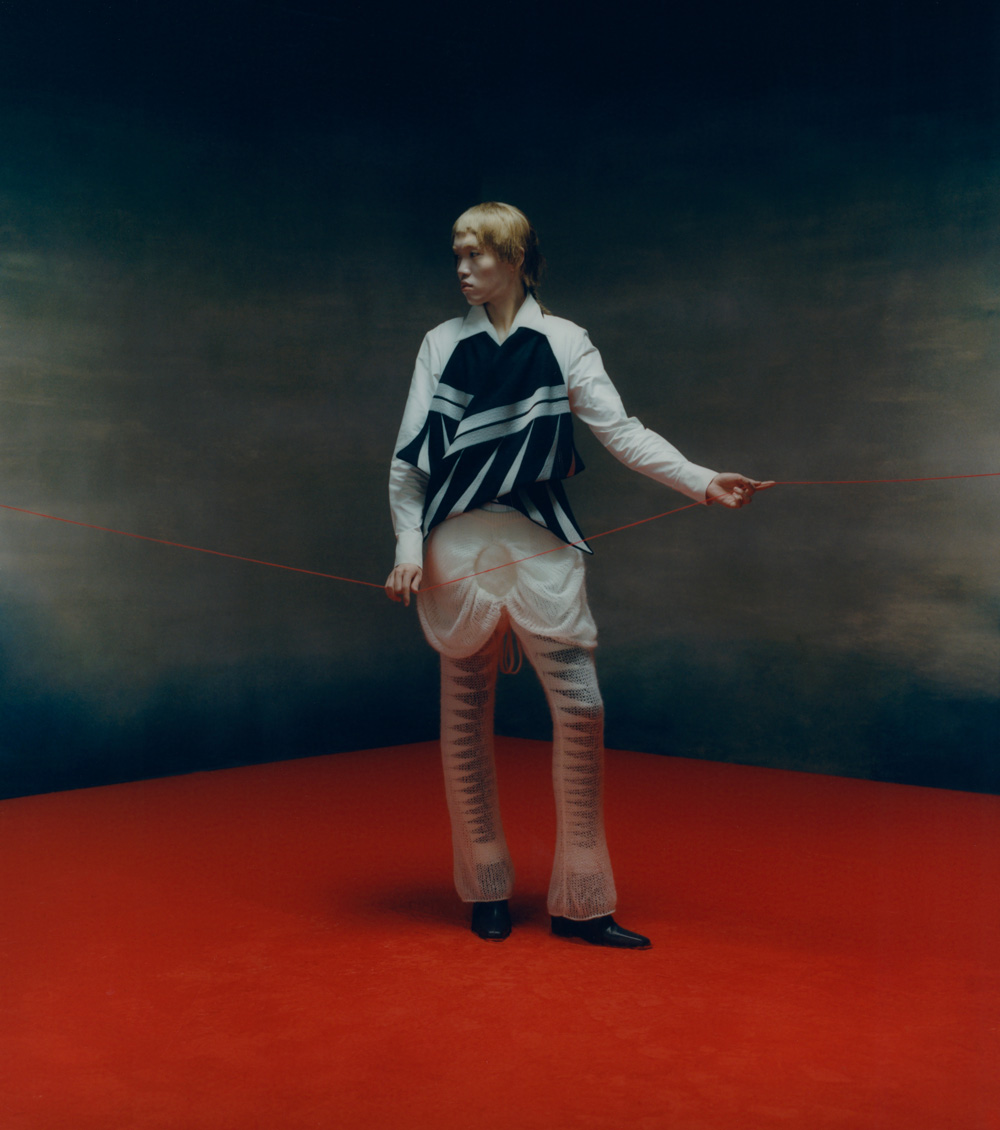 Something Curated: Can you give us some insight into your background; when did you first become interested in fashion?
Goom Heo: I never thought I wanted to do fashion or become a fashion designer until I was 20. I went to the States after finishing second year in high school in Korea. I always wanted to be an interpreter since I was young. When I returned to Korea I had to go back for one semester to finish my Korean schooling. One day I was watching TV and there was a documentary about the world's most famous fashion schools and after watching it, I really wanted to apply for CSM. It was one of the schools in the documentary. It was so random as I wasn't even looking for that documentary, it was just on TV; after watching it I started to prepare my portfolio for the application.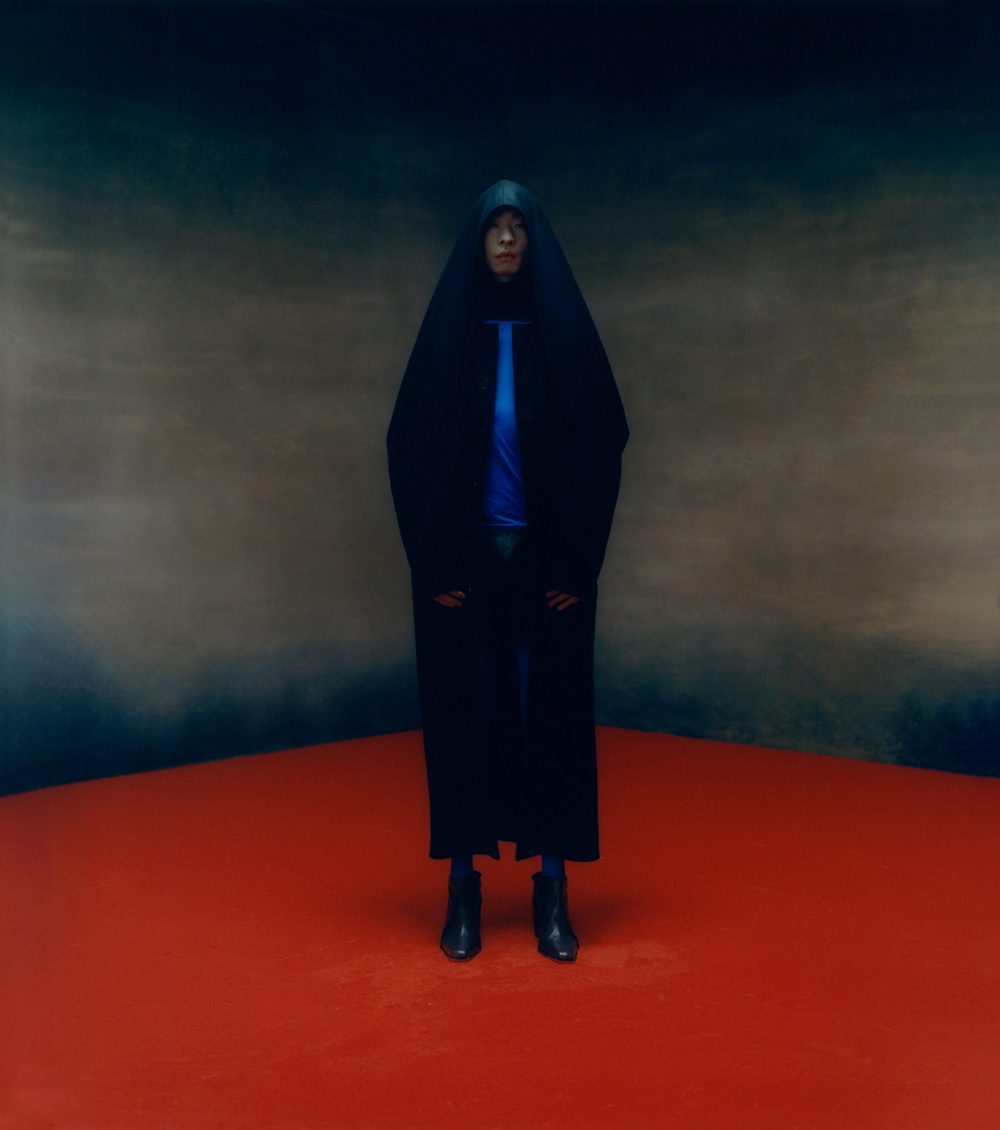 SC: How do you think about storytelling through your garments?
GH: I always think about the mood of the collection when I start making it but I think the storytelling of the collection becomes very real when you start shooting it – styling, shoes, makeup and hair, or music for the catwalk, make it come together. The garments themselves can definitely reflect what I was into or my research and inspiration but the mood or story of the collection comes alive when it's all brought together in the end.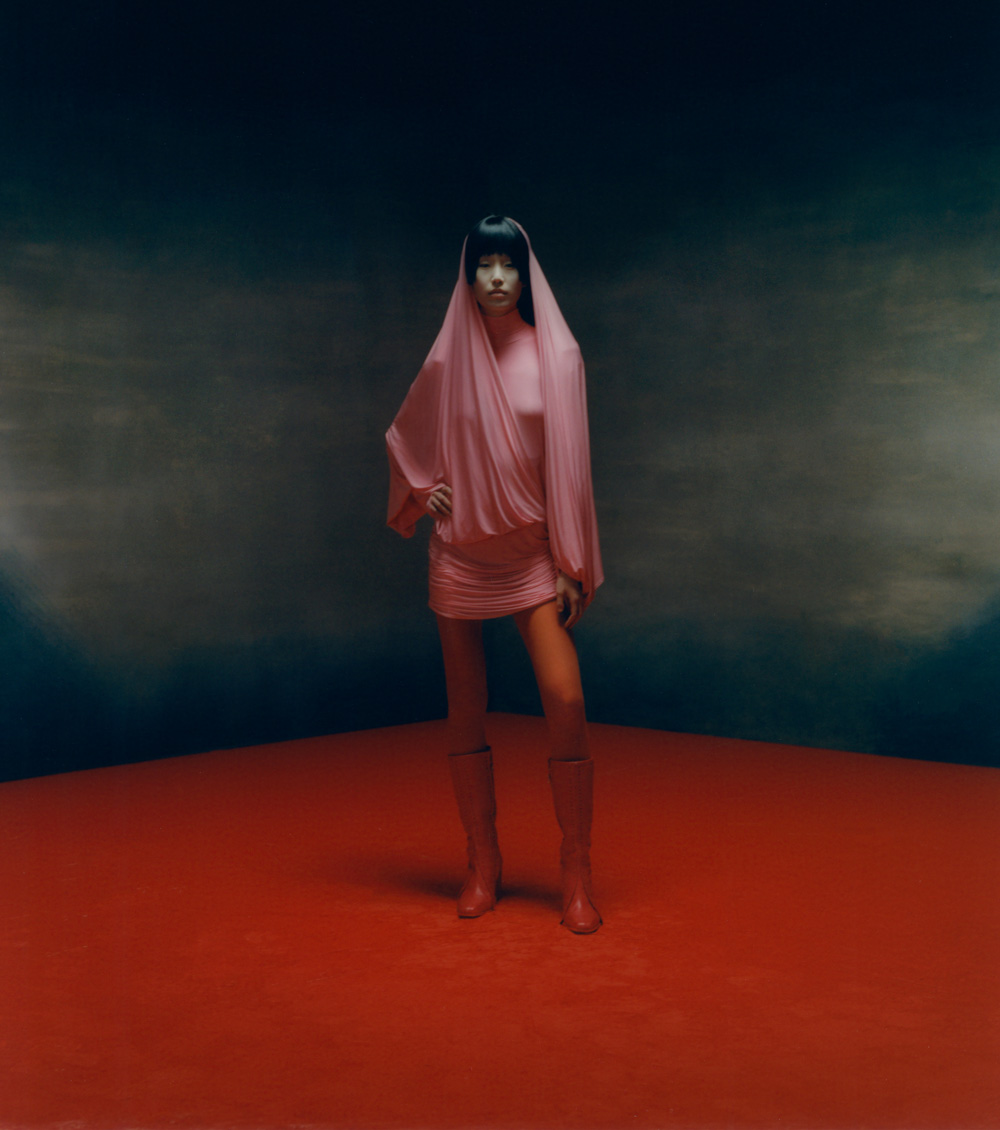 SC: Could you tell us about your latest collection presented with the support of Fashion East?
GH: It has been a great experience with Fashion East from day one! I'm very grateful for them and their endless support and belief in our vision. Each season there is always new stuff I'm learning from working with the people they connect us with, and it's just amazing when you have the support of people who totally trust your vision without questioning it. I feel like I'm leaving my family.
SC: Which materials or processes have you been particularly enjoying exploring this season?
GH: We had these draped jersey pieces this season that I really enjoyed creating. We had done some draped pieces last season with jersey; I've always done something that is tight on the body, but I wanted to have this feeling where it's draped softly but feels heavy at the same time.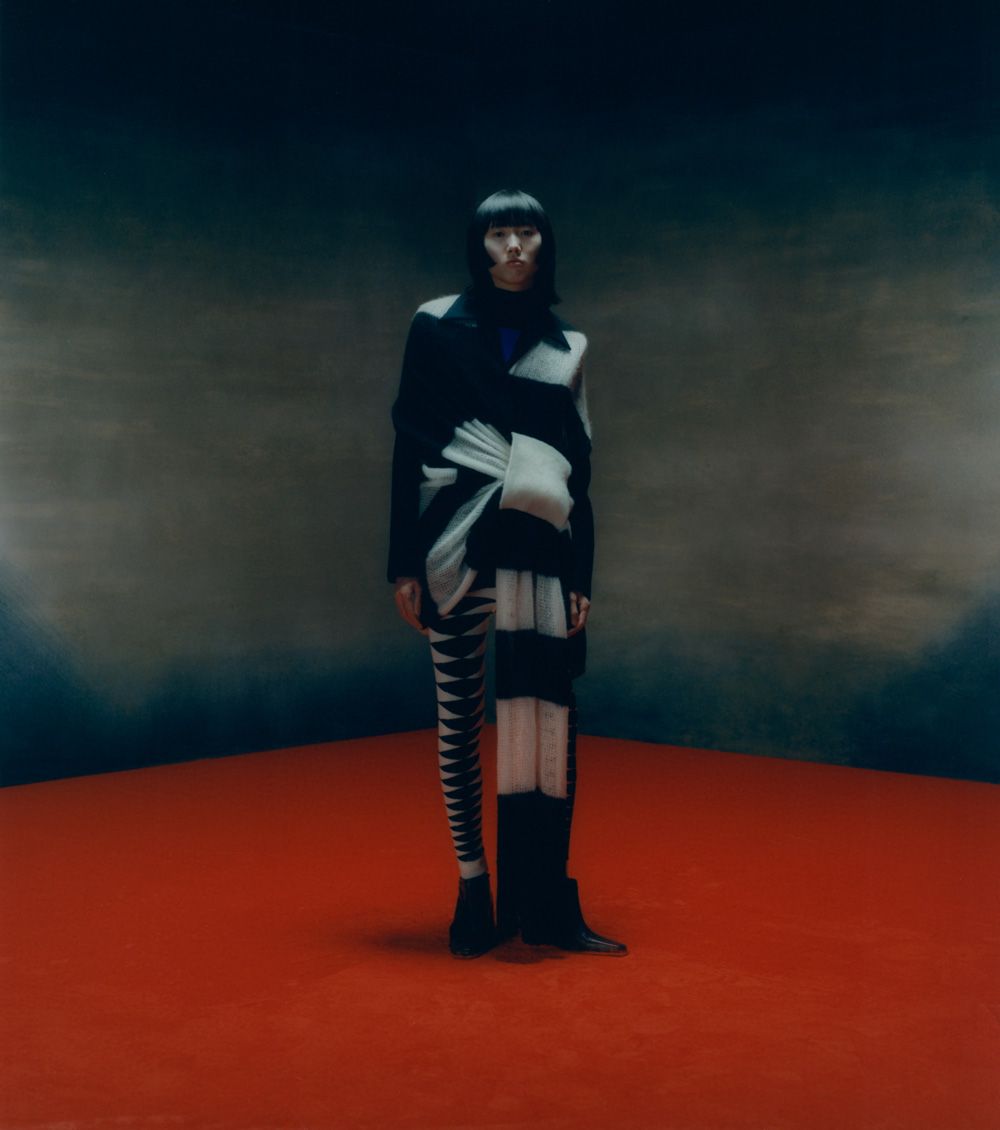 SC: What inspired the brilliant Rivet Boots made in collaboration with Marko Baković?
GH: The initial idea was inspired by overlay boots of the 60s and I wanted to bring a bit of a futuristic element to them by adding angular shapes and a pointed-toe silhouette. Also by using rivets to hold the leather layers, it gave me this feeling of 'coldness', and using an intense red and grey, two contrasting colourways, gave a more powerful vibe.
SC: How has the pandemic affected your way of operating?
GH: This season was very tough; during the lockdown we were all working from home as much as we could, and sourcing materials was even more difficult than the previous season. But it was a challenge and I feel very proud of my team.



Feature image: Trinity Ellis / Courtesy GOOMHEO