The Aesthete's Wish List: 10 Of The Best Things You Can Buy This March
Covering March's new drops, restocks, and promising auctions, Something Curated has compiled a list of ten of the most coveted items available for purchase this month, spanning art, fashion, home and more.



Art

Untitled (Opeyemi with Locs), 2021 || Eniwaye Oluwaseyi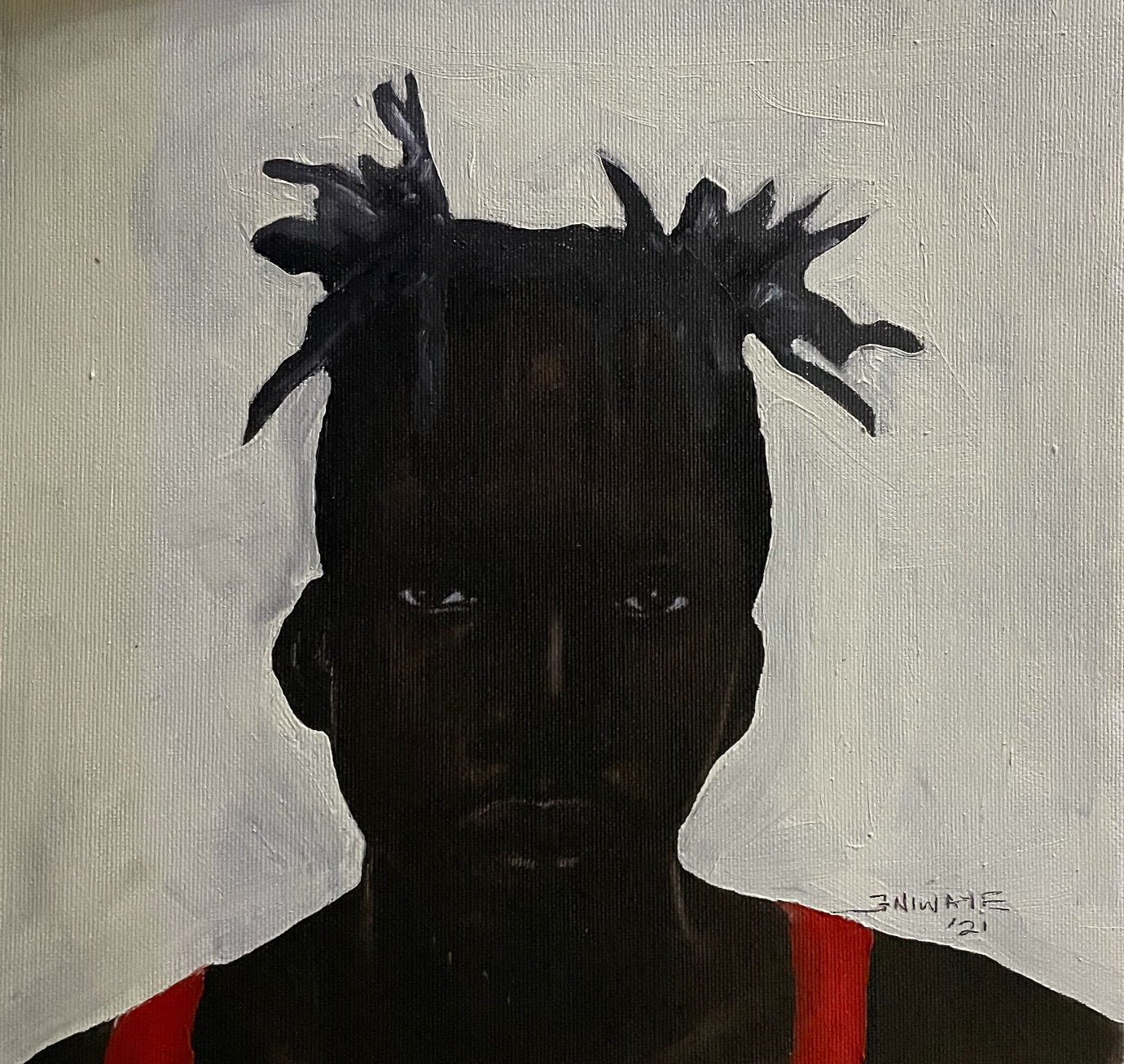 Eniwaye Oluwaseyi is a self-taught Nigerian artist from Kogi state. Oluwaseyi sees himself as a critic and an observer. His paintings are influenced by societal and political injustice, racial conflict and pressures of modern life. Working in oil, charcoal and acrylic on canvas, he uses bold and vivid colours representing human figures with visible and striking brush strokes to give his paintings a strong physical presence. "I try to combine unusual mediums to show I go beyond the borders of religion, race and tradition", he explains. His artworks are impregnated with the struggles and experiences of individuals, evoking feelings of hope and optimism. Enquire at Galerie Ron Mandos.



Untitled (Birds), 1960 || Benode Behari Mukherjee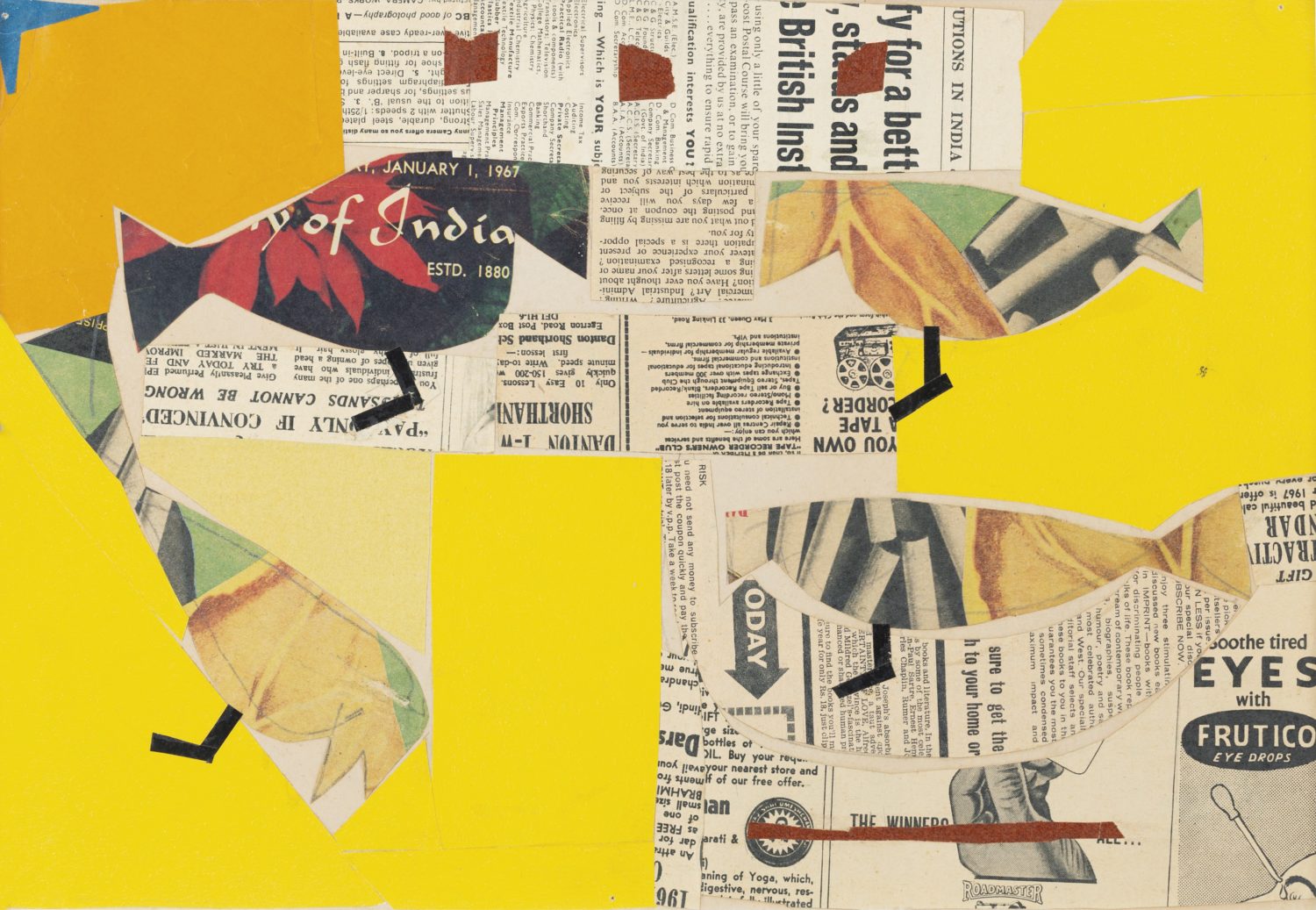 A pioneering Indian modernist, Benode Behari Mukherjee blended imagery and iconography from Indian life with a signature visual style influenced by an amalgam of Indian, East Asian, and Western art practices and traditions. Mukherjee studied with the celebrated artist Nandalal Bose as one of the first students at the renowned Kala Bhavana, the fine-arts institute founded by the poet Rabindranath Tagore at Visva-Bharati University in Santiniketan, West Bengal. Rather than depicting mythological or nationalistic imagery, common themes and subjects among Indian artists at this time, Mukherjee examined nature and his immediate surroundings. Available at Christie's.



Accessories

Flower Pistil Hair Pin In Pearl || Tétier Bijoux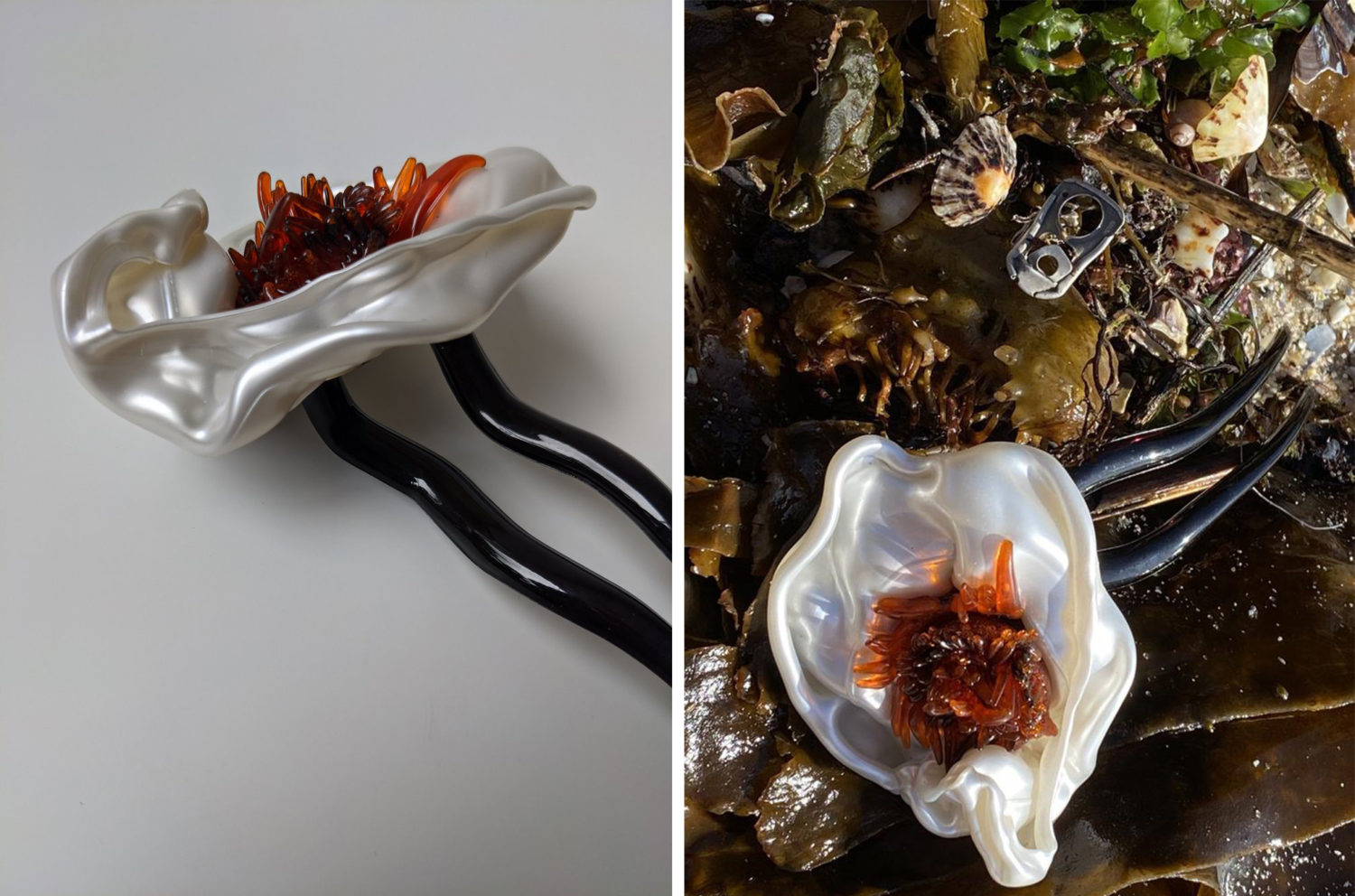 Giving new life to found objects, Tétier creates whimsical one-of-a-kind jewellery from upcycled materials. Founded by professor, studio artist, and Novembre Magazine creative director Florence Tétier, the Parisian bijouterie has garnered attention for its distinguished aesthetic since its runway debut alongside Neith Nyer in 2018. Described as "hybrid objects," the brand's sculptural hair clips, bangles, and rings are functional accessories that double as pieces of art. Floral and crustacean-like shapes rendered in neutral tones and neons create an engaging array of irreverent adornments. Far-flung and playfully stylish, Tétier offers captivating collections of elegantly handcrafted jewellery. Available at APOC.



Burned Monogram Tote, 2014 || Louis Vuitton x Rei Kawakubo
Designed by Comme Des Garcons' founder Rei Kawakubo six years ago for Louis Vuitton's "Icon and Iconoclast: Celebrating Monogram" collection, this rare bag was produced under the reign of Marc Jacobs, celebrating the French house's 160th anniversary. Jacobs invited six renowned artists and designers, including Karl Lagerfeld and architect Frank Gehry, to reinterpret Louis Vuitton's signature monogram. Well known for her avant-garde approach to design, Kawakubo put her own spin on the LV monogrammed Sac Plat with three large holes irreverently burned on each side of the tote. The cut-outs themselves are frayed and placed asymmetrically. This uncommon find is highly collectible. Available at Farfetch.



Home

Brutal Primitive Artisanal Canadian Wood & Babiche Vaisellier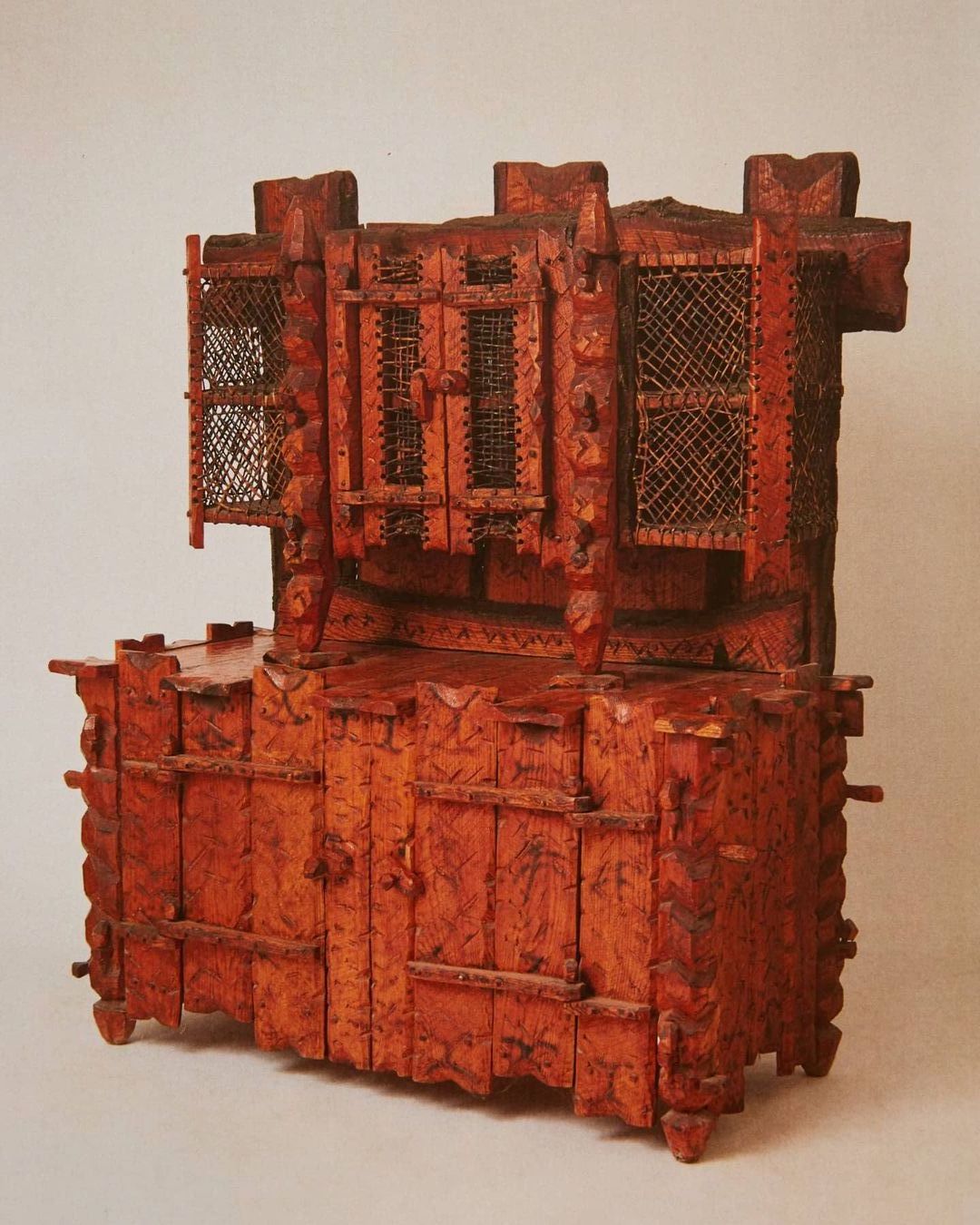 Established by long-time collaborators Florence Provencher-Proulx and Isaac Larose-Farmer, Bruises Gallery exists transiently within the walls of an abandoned garage in Montreal, Canada. Meticulously curated, reflecting the gallery's physical programme, Bruises' Instagram feed oscillates between compelling research images and stylishly documented objects available for purchase. Gallery co-founder Provencher-Proulx tells Something Curated, "As we're based in Montreal, Canada, we're currently researching a lot about traditional Canadian craft. We like to focus on local gems," like, for example, this spectacular dresser now available online. Enquire at Bruises Gallery.



Prefabricated Nova House, 1972 || Rochel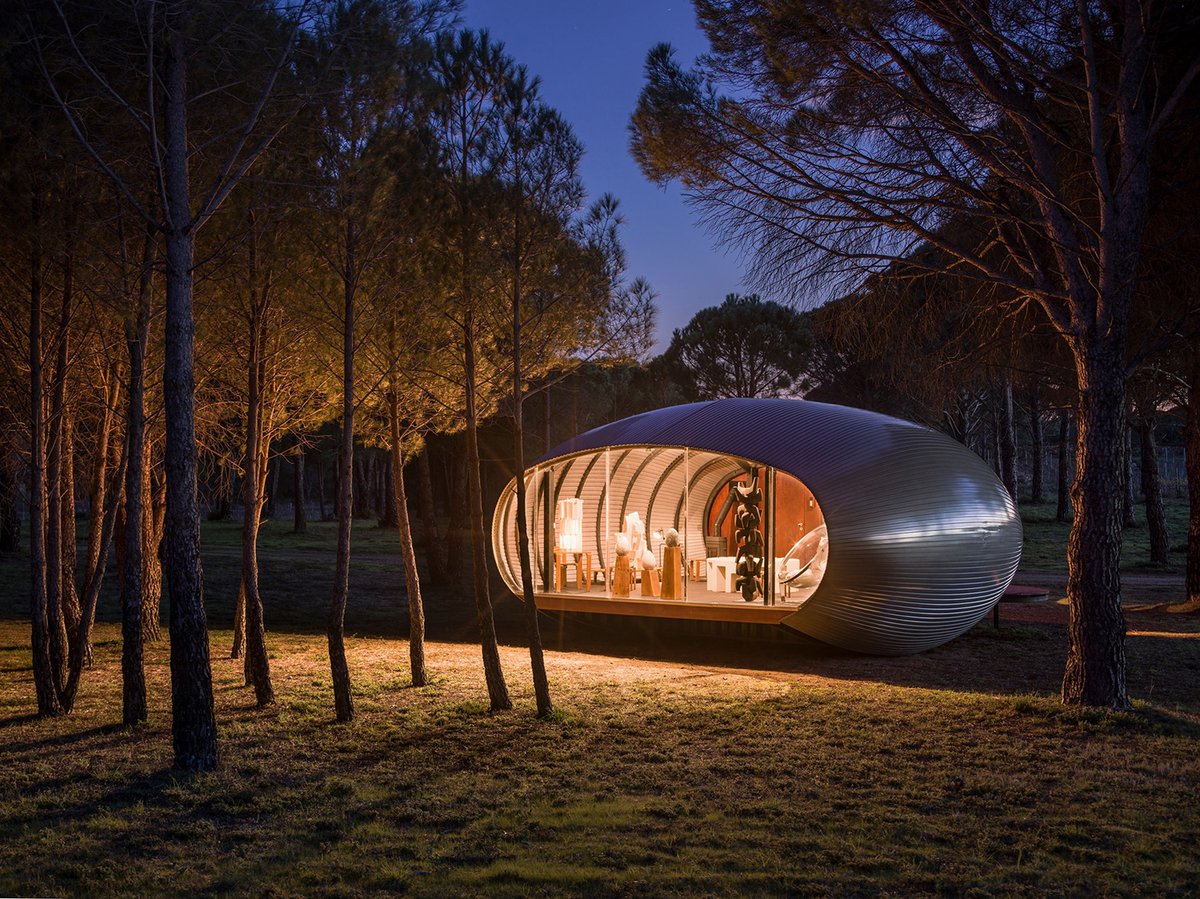 Dating from 1972, the Nova House or "Chalet Nova" was manufactured by Rochel and marketed as a prefabricated "bungalow". Several versions were proposed, varying in size from 26–50m squared, with the possibility of incorporating both optional gas heating and a terrace. In the end, few were produced, but several were installed at the Cournon campsite on the banks of the Allier River close to Clermont-Ferrand in central France. The one exhibited at Terra Remota is the largest version offered and boasts a 20m square wooden terrace. When gallerist Clément Cividino discovered it in the countryside to the east of Paris, it had been completely dismantled by its previous owner. He painstakingly restored it and took the liberty of adding a series of porthole windows to its front façade. Enquire at Gallery Clément Cividino Ent..



Fashion

Purple & Red Tank Top || Victor Glemaud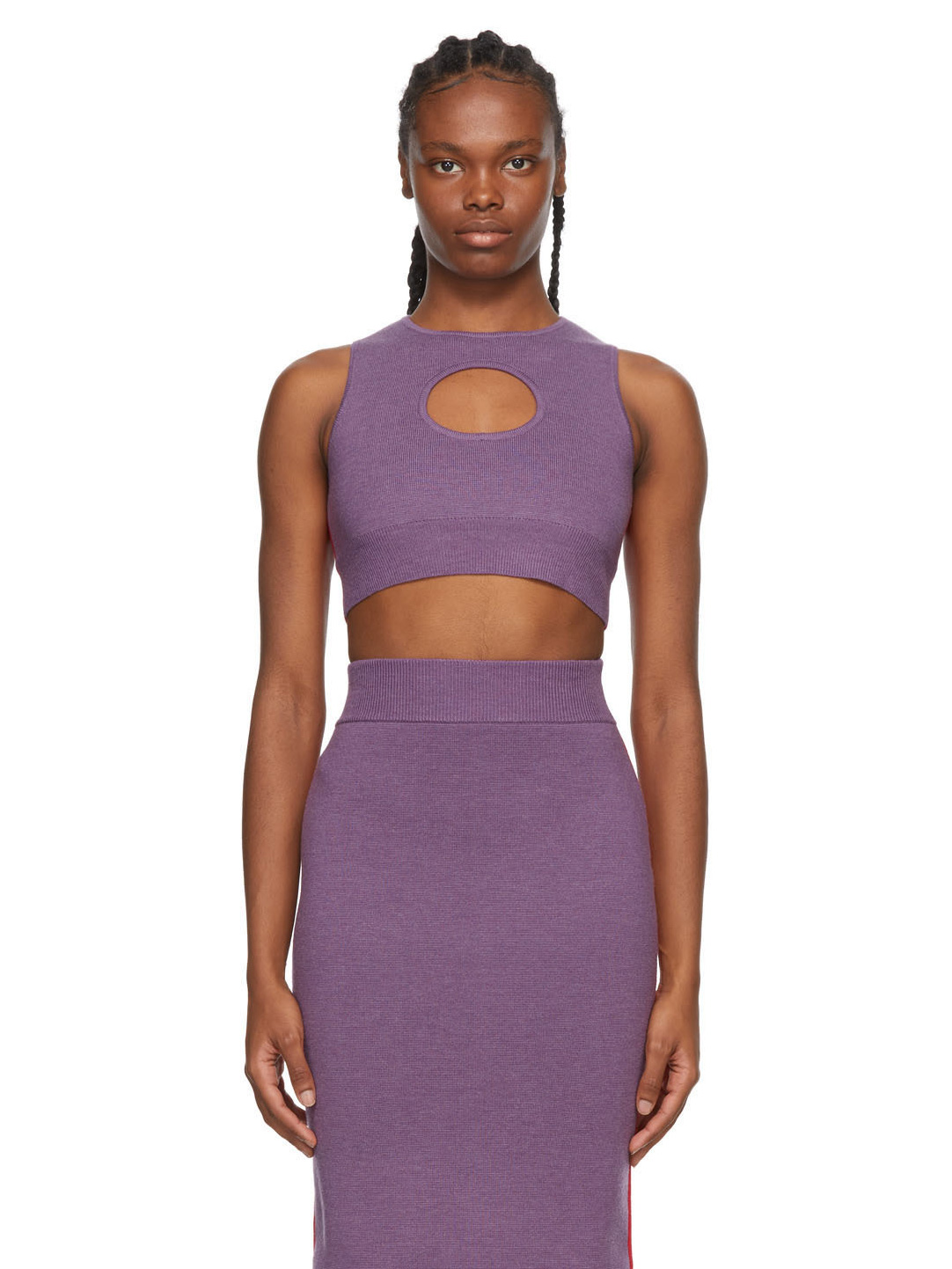 Haitian-American designer Victor Glemaud graduated from the Fashion Institute of Technology in New York and cut his teeth working for the likes of Tommy Hilfiger and Paco Rabanne before launching his namesake label in 2006. Originally creating women's and menswear, Glemaud streamlined and relaunched in 2015 with a renewed emphasis on an exclusively womenswear focussed output. Known for his characteristic knitwear, the New York-based designer expertly employs patterns and bright pop colours to evoke 1970's era chic and pay homage to icons such as Grace Jones and the eminent Diana Ross. Available at SSENSE.



Kingston Hoodie || Wales Bonner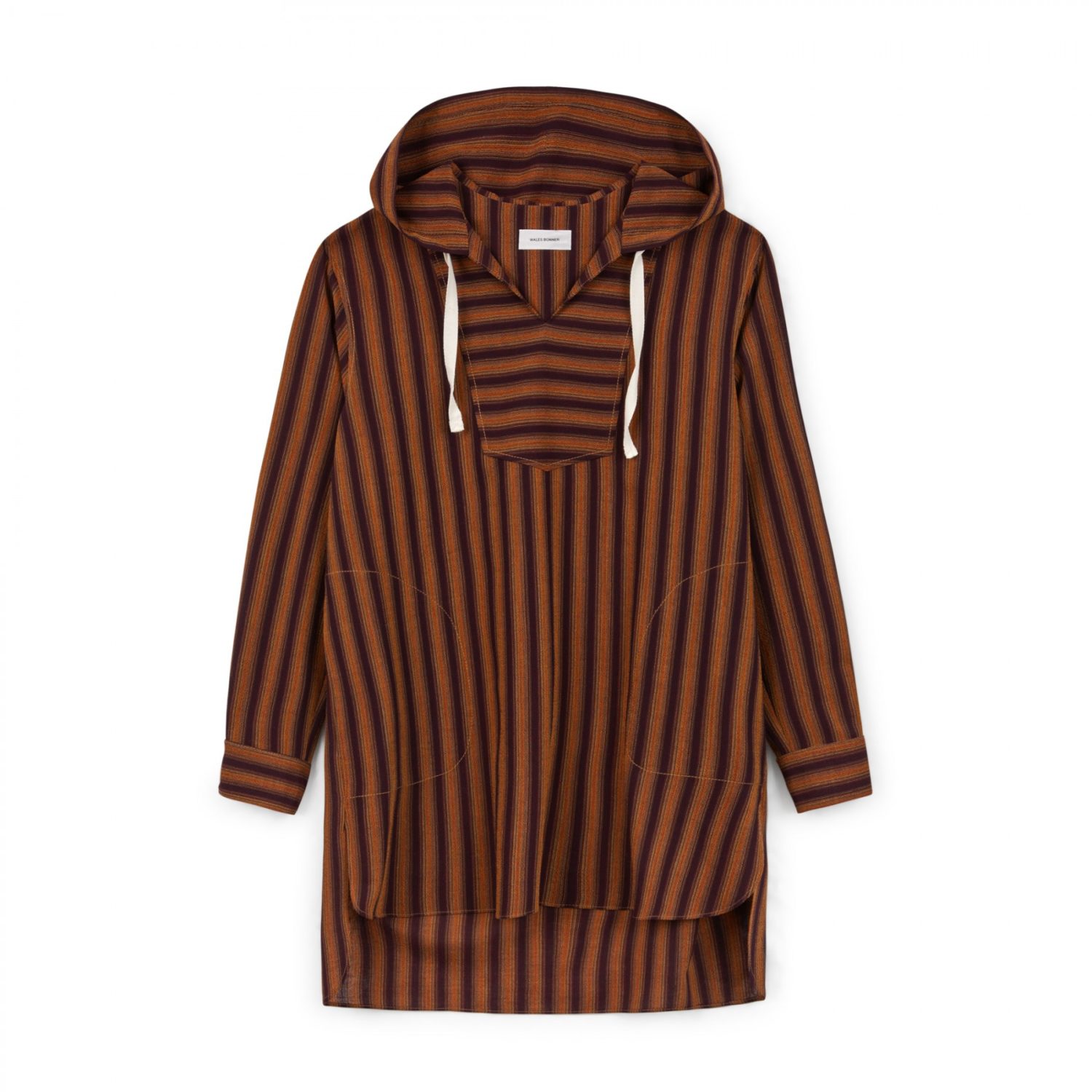 Designer Grace Wales Bonner's collections breech the artificial boundaries of cultural inspiration in fashion. Wales Bonner's ready-to-wear offers a predominantly cross-cultural aesthetic, intersecting African and West Indian inspirations with silhouettes that defy conventional Western proportions. Trousers and t-shirts alike show immaculate attention to detail; denim comes in retro-influenced cuts, and tailored jackets appear in sensual velvet or with opulent embroidery. Together, they tell a story of globalisation and evolving visions of menswear, and, more recently, womenswear. This elegantly crafted hoodie produced in pure wool features an adjustable drawstring, two-side welt pockets, an elongated hem and button cuff closure. Available at Dover Street Market.



Books

Decorative Art 1960s || Charlotte & Peter Fiell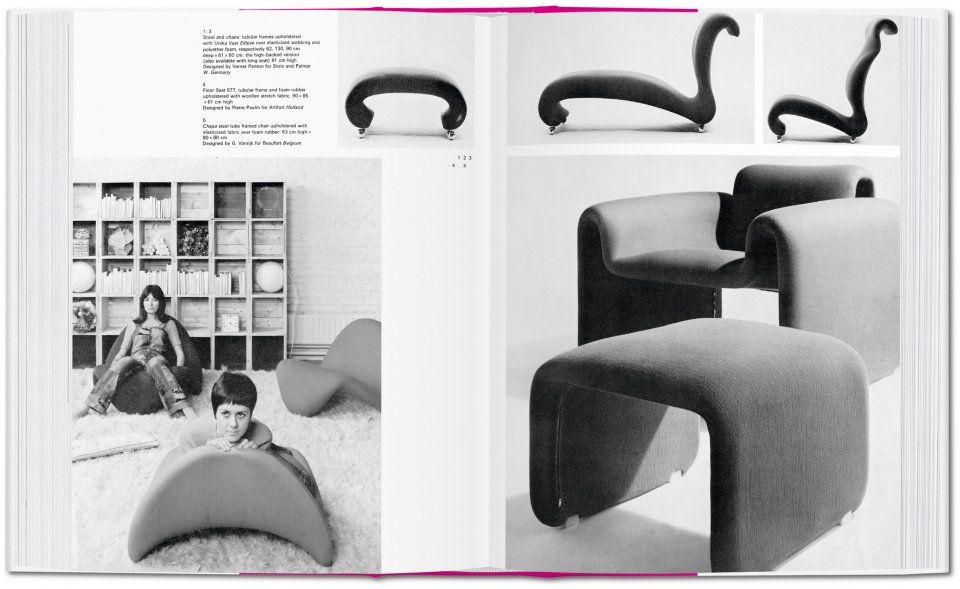 Decorative Arts 1960s looks at the birth of pop in a decade of unprecedented social, sexual, and political change. All the restless energies bubbling throughout the world during the 1960s made their way into the design style of the decade. The concept of lifestyle really came into its own, and although the early years of the decade still saw a rivalry between the well-crafted object and industrial manufacture, by its end both ethnic and pop iconography had gained equal foothold in the aesthetic. Freedom of choice and personal expression were the buzzwords for the young consumer, and so the likes of Pasmore, Panton, Safdie, Sottsass, Paolozzi, and Lomazzi did what they could to oblige. Available at Taschen.



Tenant of Culture, 2020 || Charles Asprey, Antonia Marsh & Jeppe Ugelvig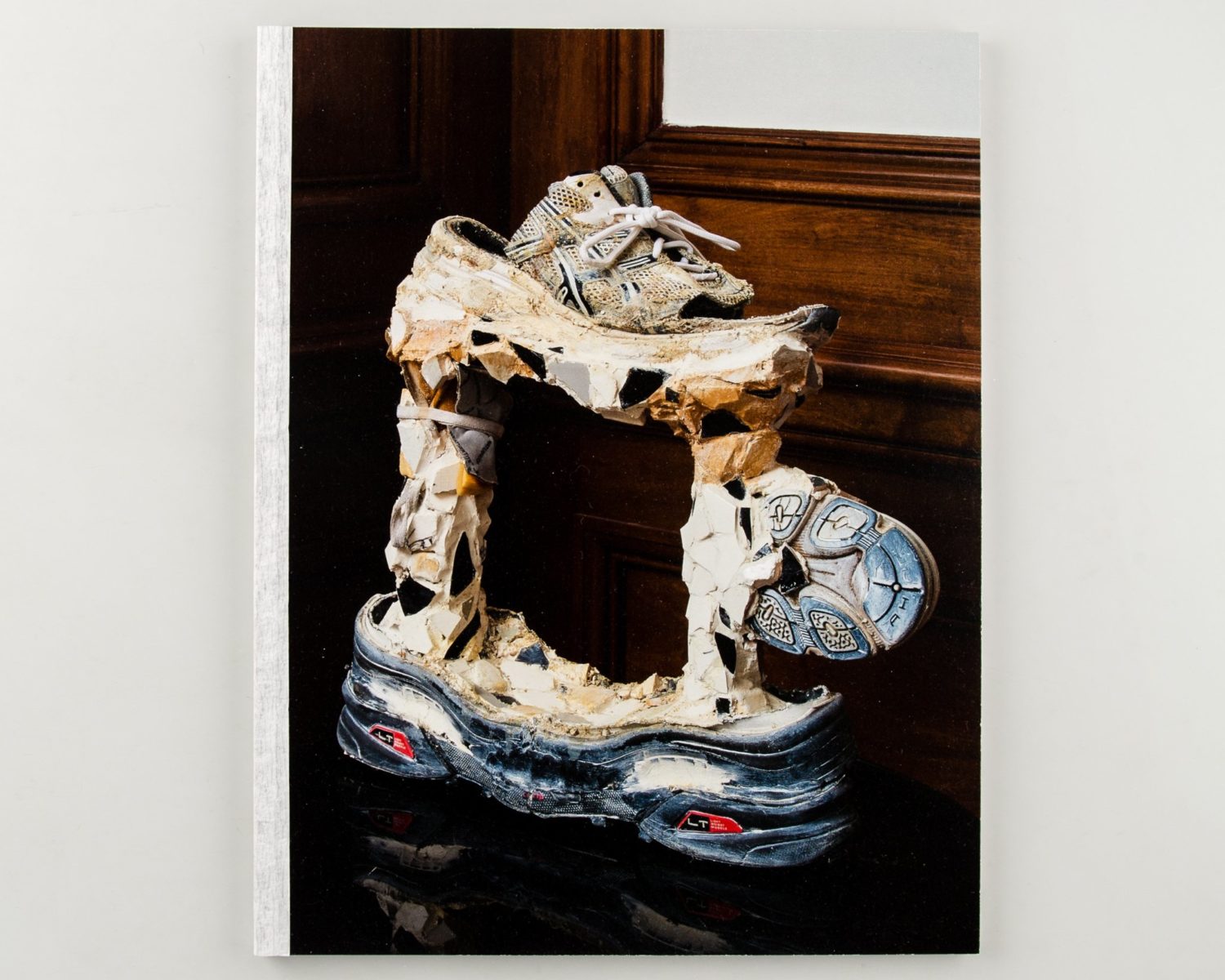 Tenant of Culture is the artistic practice of Hendrickje Schimmel who lives and works in London. The artist's practice is characterised by a repurposing of discarded materials to birth new forms in a critique on consumer culture and wastefulness. The book catalogues the artist's development via a conclusive overview of both early and more recent work, accompanied by an essay from curator Jeppe Ugelvig titled "Tenant of Culture, Ragpicker of Fashion History" and an interview with Tenant of Culture's ongoing collaborator 650mAh. While the essay interrogates the references, materials and processes that underpin the artist's sculptural assemblages, the interview concentrates on public workshops held to encourage the exchange of ideas and techniques for garment recycling and upcycling. Available at Donlon Books.



Feature image: Benode Behari Mukherjee, Untitled (Birds), 1960 via Christie's