Interview: Chinese Designer Yueqi Qi On Cultural Mutations & Shanghai Fashion Week
Launched in 2019, Yueqi Qi, the eponymous label of Chinese designer Yueqi Qi, takes inspiration from traditional Chinese culture, playfully exploring mutations of tradition through contemporary expressions of craft. Complex and delicate beadwork take centre stage in the designer's collections, which include everything from intricately crafted tops and dresses, to footwear, jewellery, and even homeware in the form of a series of scented candles, each emblazoned with a striking Chinese dragon motif. Qi graduated from Central Saint Martins back in 2018, specialising in knitwear, and went onto work as an embroidery designer for Chanel in Paris, as well as creating innovative textiles for the likes of Dior, Balenciaga and Givenchy, before establishing her own brand. Simultaneously nostalgic and refreshing, Qi's work is championed by eminent artists from FKA twigs to model Kiko Mizuhara. Yueqi Qi is set to present her latest collection at Shanghai Fashion Week this April. To learn more, Something Curated spoke with the talented designer.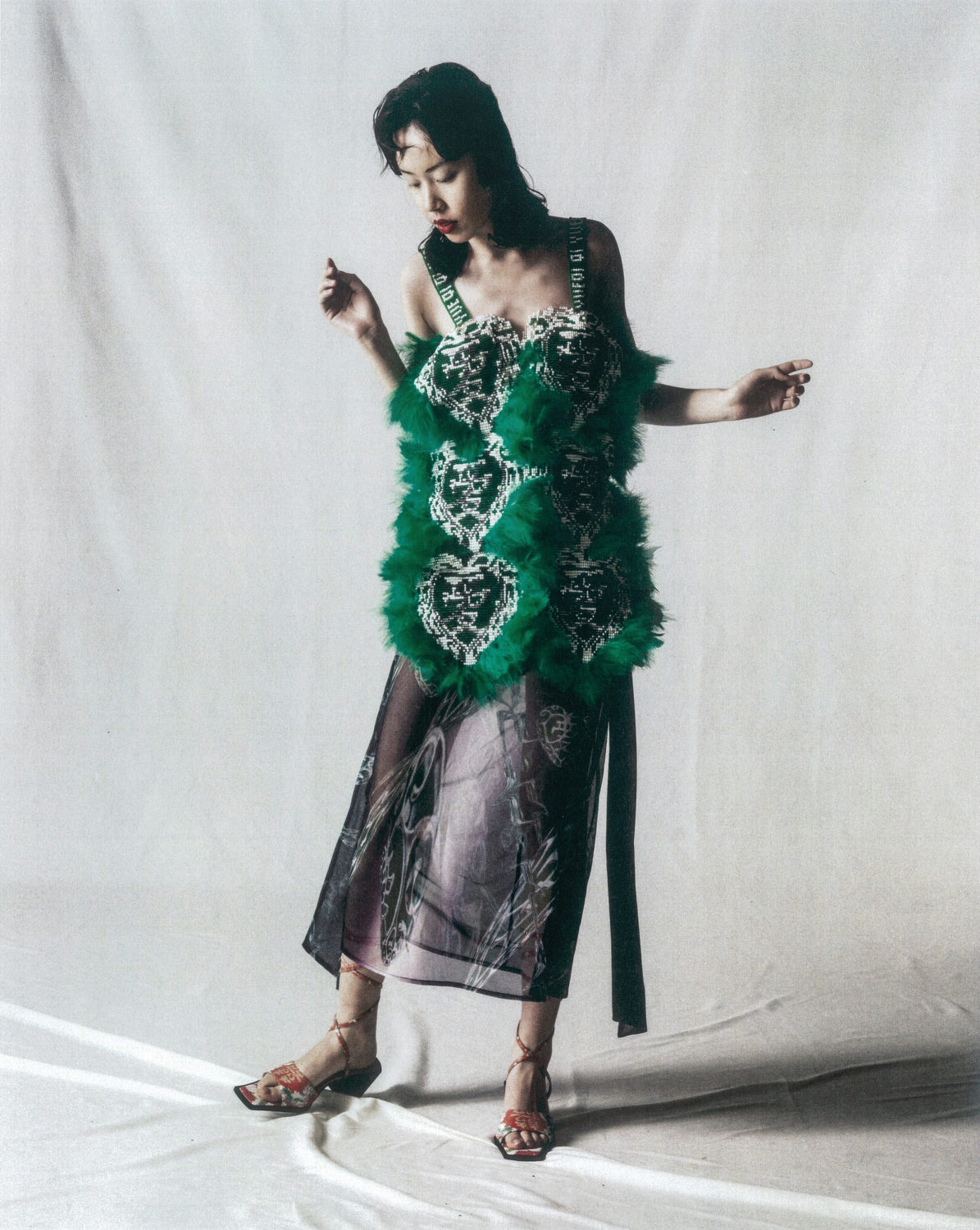 Something Curated: Can you give us some insight into your background; when did you first become interested in fashion?
Yueqi Qi: I grew up in the Guangdong province of China. I spent my youth between Guangzhou and Kaiping. We usually consider our father's hometown to be our hometown so in this regard, Kaiping is where I am from. It was the inspiration for the film we made for Guccifest titled Taro Buddha. I decided at the age of seven that I wanted to be a fashion designer. I was in a park in Guangzhou and I told my mother.
SC: How do you think about storytelling through your pieces?
YQ: I've always considered fashion to be a way to tell stories and have made it my goal to be able to do this through the medium. I think fashion is very easy for children to understand in a simple way. Fashion appealed to me as a gateway towards and away from reality, simultaneously.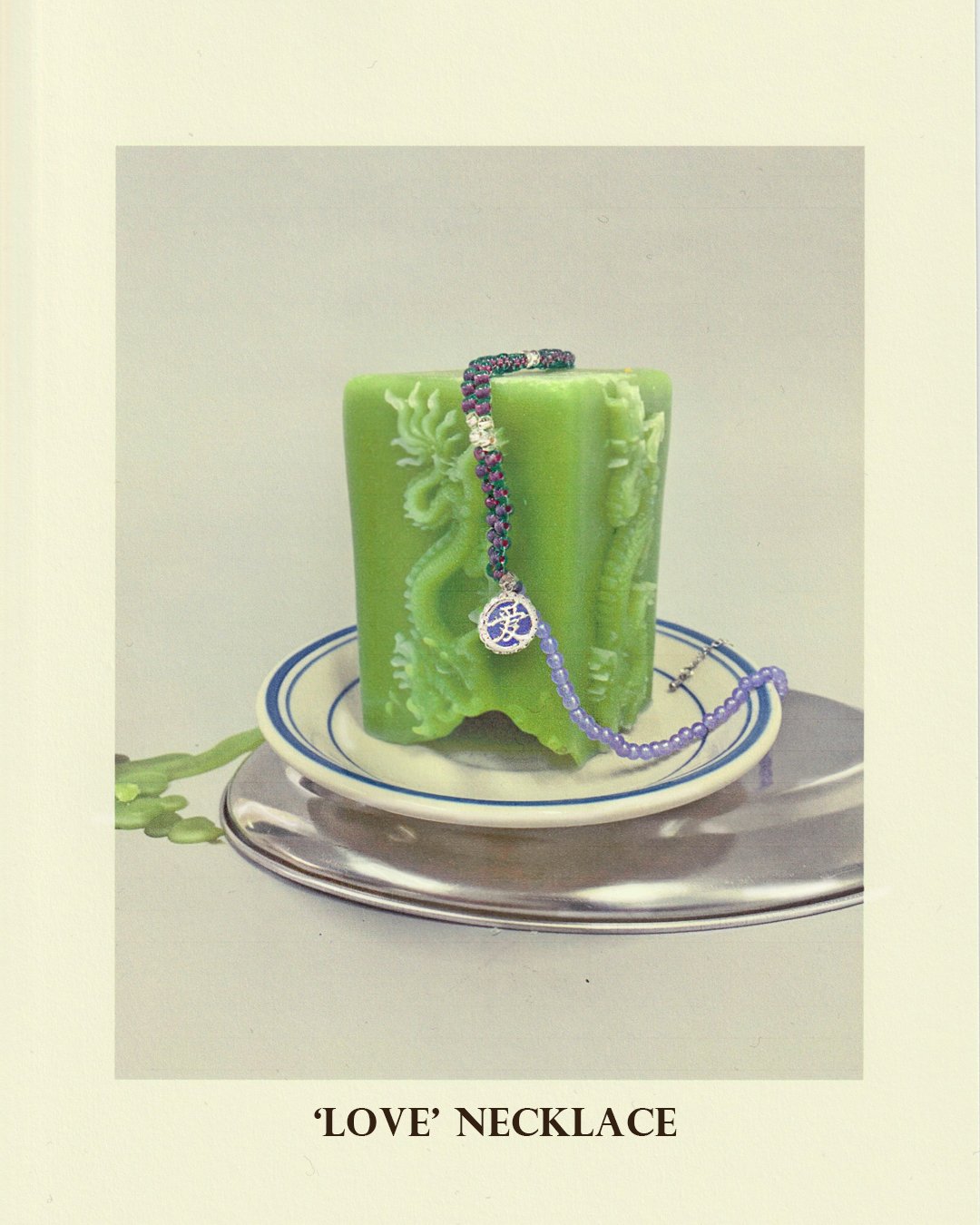 SC: Could you tell us a bit about your latest collection?
YQ: Au Revior Champ des Riz was an exploration of how Chinese culture can be preserved outside of China. It tells a story of a young woman who left her hometown in Southern China to start a new life in Paris. She settled down in Chinatown, and, as time passed, the Chinese culture mutated and fused with its surroundings to become a creole culture. It also mirrors pidgin languages in this way and then mutates to become something novel but still shares the same DNA. I think it's interesting how various elements of culture can be emulsified in time.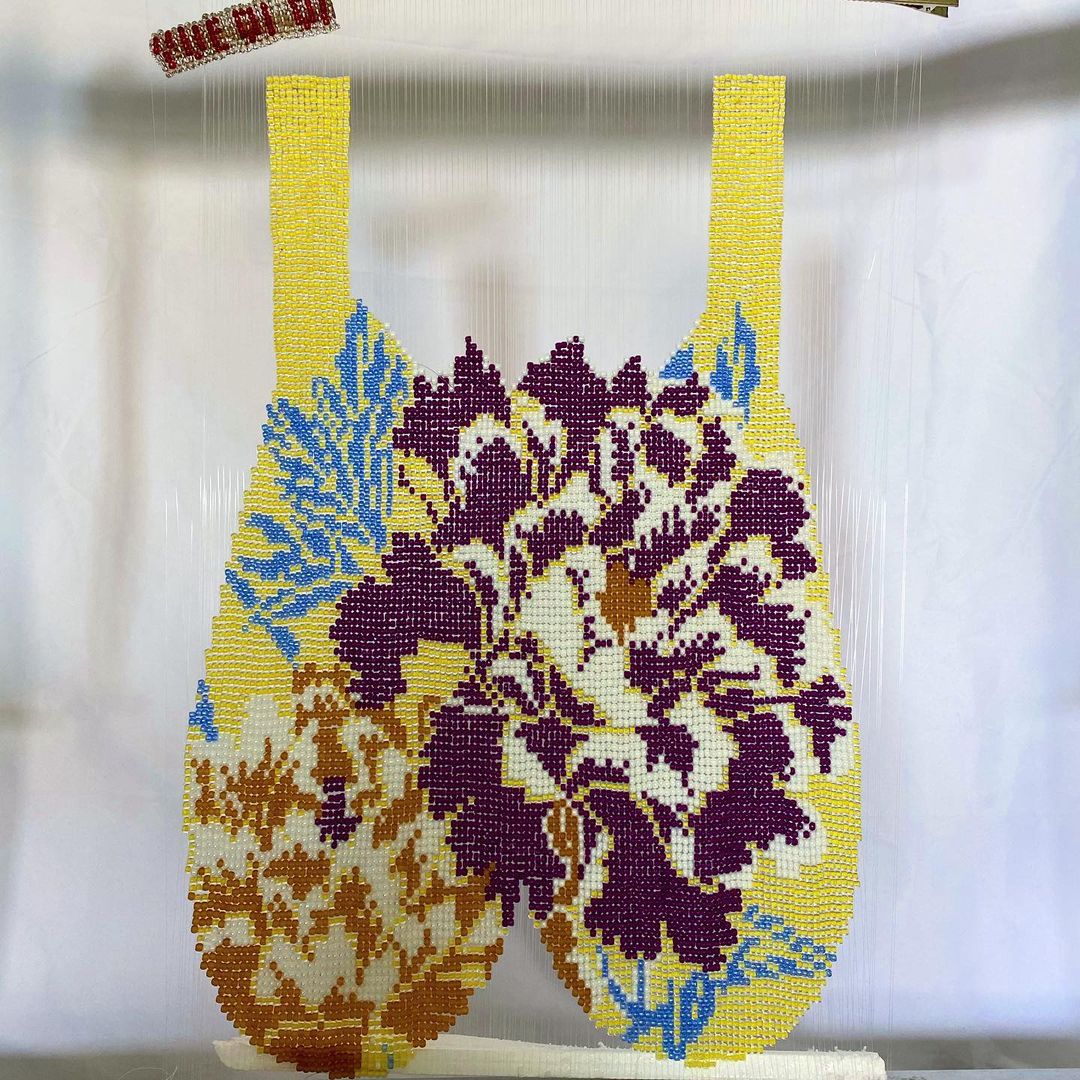 SC: How did your time working at houses like Chanel and Dior in Paris impact your practice.
YQ: I learned a lot about working with a team and how to collaborate with them in an efficient and creative way. It is nice to work for a common goal which is bigger than our own personal contributions. There is a lot of trust and respect between the staff and the company. I do my best to bring this quality to my studio. My experience in Paris also taught me a lot about process work. A legacy company isn't built in a day and neither are most garments.
SC: Are there any materials or processes that you are particularly enjoying exploring right now?
YQ: I am continuing to explore beading and approaching it in different ways. I originally explored beading as a medium to work with and now I'm exploring beading as a concept. How can I take the same approach and work in a different way? How can I explore the same techniques with different materials? I want to explore spherical shapes and combine them to create something novel which is greater than the some of its parts.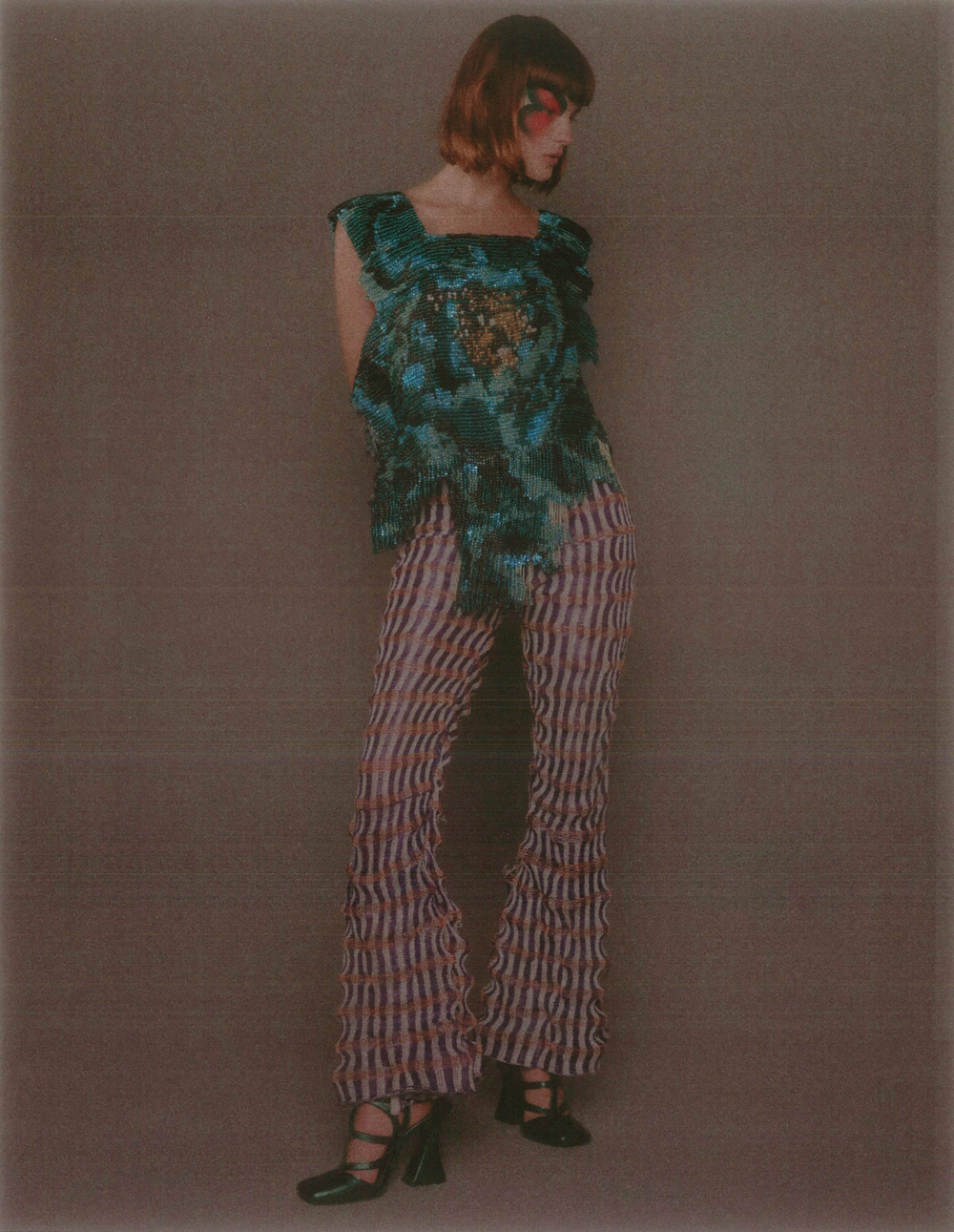 SC: What are you working on at present and how has the pandemic affected your way of operating?
YQ: Now I am working on my AW21 collection which will be presented at Shanghai Fashion Week in April. The past year was a very strange year for everyone. With every obstacle presented, I decided to focus on the variables that I could control. It was a period of introspection which allowed me to reflect and focus on my work.
SC: What do you want to learn more about?
YQ: Evolutionary biology and floral arrangements.



Feature image courtesy Yueqi Qi