Montez Press Radio's Lockdown Listening List
Established in 2018 by collaborators Stacy Skolnik, A.M. Bang and Thomas Laprade, Montez Press Radio (MPR) grew out of the success of New York publishing house Montez Press, born six years earlier. Championing conceptual and often unexpected dialogue and, more broadly, sounds, MPR's compelling programming is unfettered and interdisciplinary. Platforming a roster of both emerging and well-known voices from the arts, MPR invites diverse creatives to their Chinatown live studio, giving free reign to their guests during an allotted period of airtime. While the pandemic has naturally impacted the day-to-day operations of MPR, remote working has allowed for contributors to continue creating programming, highlighting radio's capacity to foster community even in these complex times. In light of the continued lockdown, the team behind Montez Press Radio share with Something Curated their ultimate listening list. The below are Skolnik's words.    



Ebony Haynes: Blue Cheese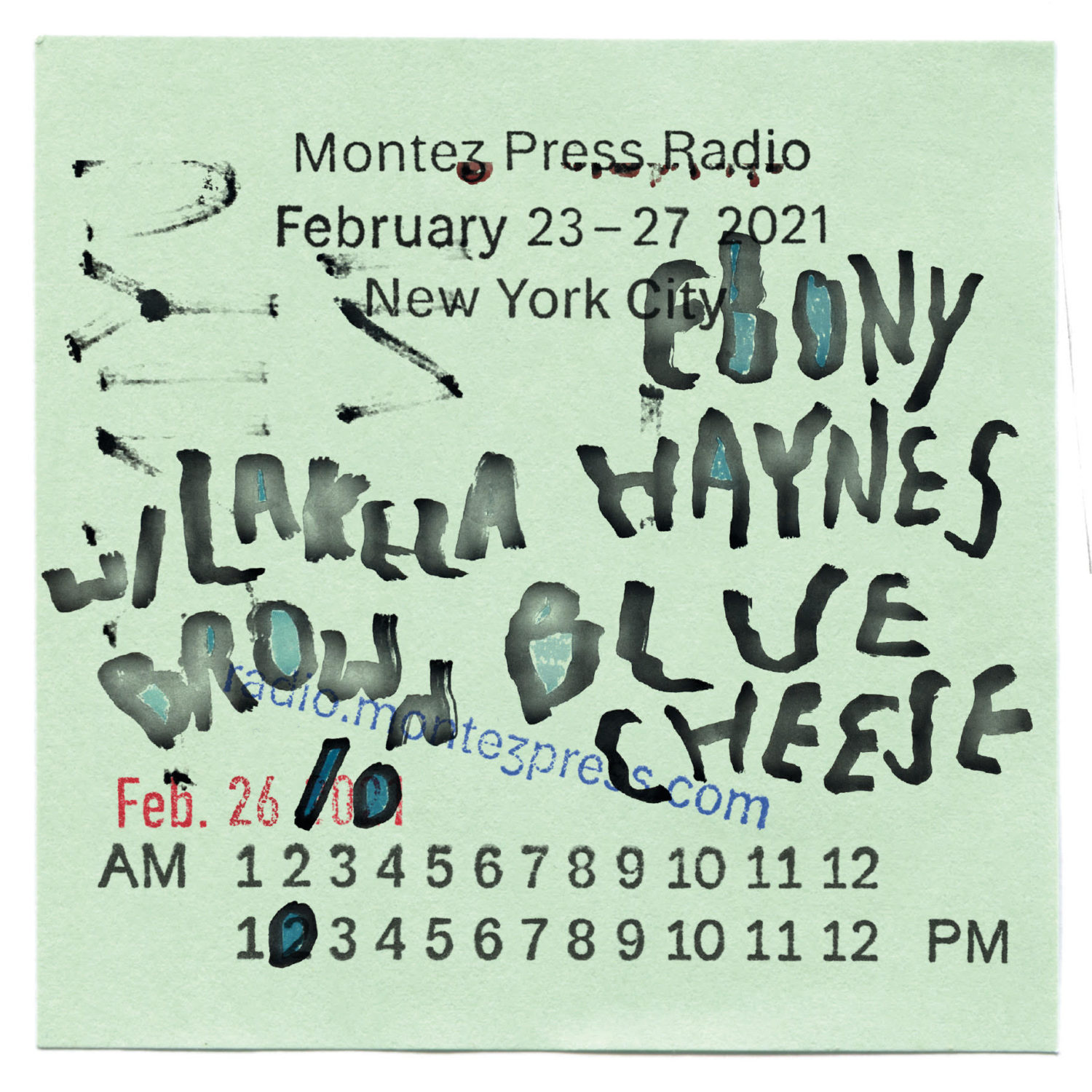 Blue Cheese is a series of conversations with music savvy artists and designers hosted by Ebony L. Haynes, the rising gallerist named director at David Zwirner in 2020. The guest on each episode is someone Ebony admires and each conversation is 'sponsored' by a song of the guests' choosing — which is really just the catalyst for conversations that get around to art history, personal confessions, tough opinions, politics and other various forms of real talk. Listeners might feel like they're in a room choppin' it up with old friends, but the point isn't to make you comfortable: with a touch of sarcasm, the shows' theme song samples that infamous intro to "Fuck the Police" which states "The views expressed on this recording are solely those of the artist, and by no means do we encourage or condone violence against law officials." Guests have included LaKela Brown, Kunle F. Martins, Maggie Lee, Jeremy Toussaint-Baptiste, Raque Ford, and many more, with many more to come. Every month on the last Friday or Saturday at 2pm.



Viktor Timofeev: Sibling Gardens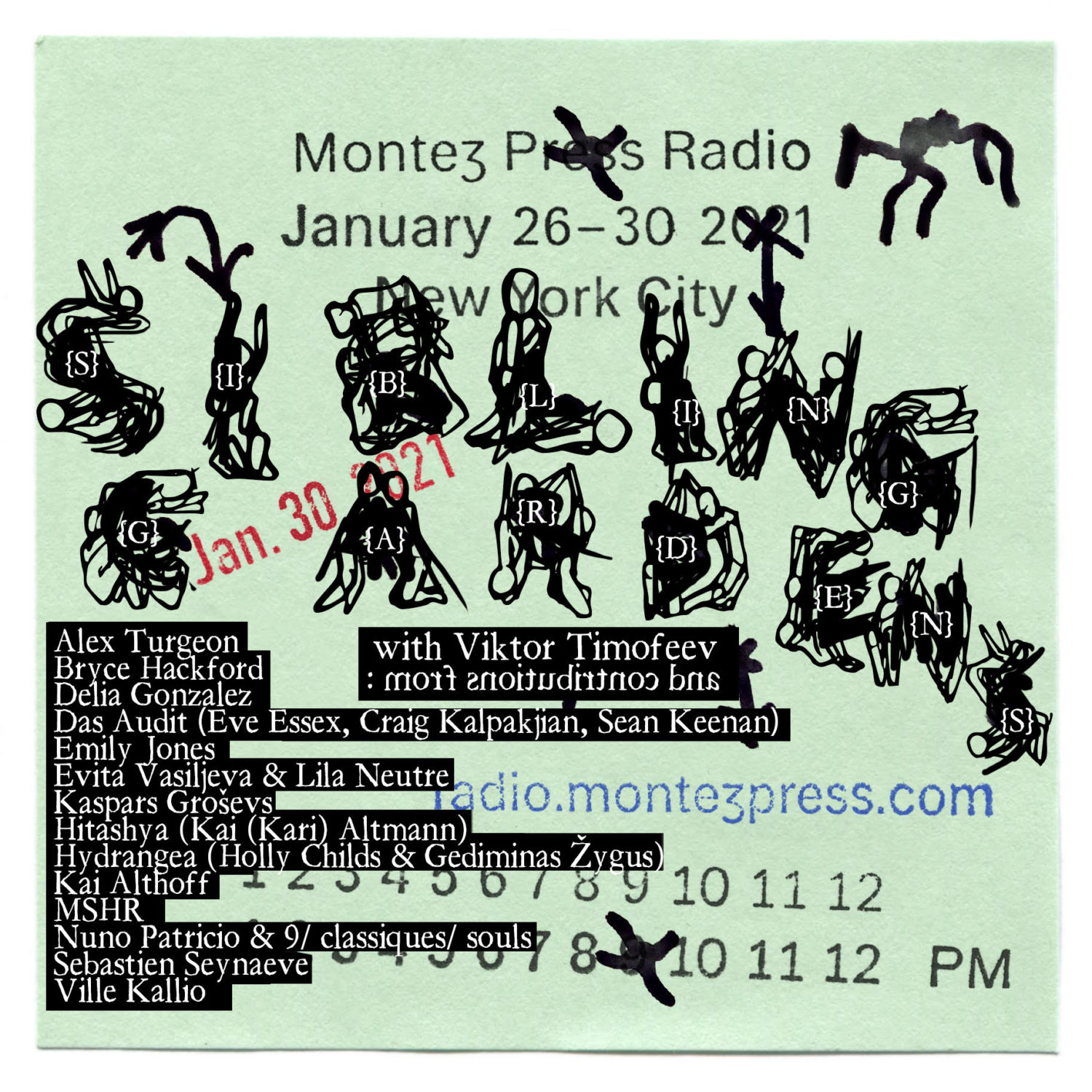 Visual artists make sounds too. And on Sibling Gardens you get to hear the audio work of a wide range of contemporary artists like Lawrence Lek, Gryphon Rue, Eothen Stearn, Rafael Sánchez, Craig Kalpakjian (many of whom have been featured in their own shows on MPR – search for them in the archive), all curated by Viktor Timofeev, a visual artist himself who currently has a show up at Interstate Projects (March 5-April 11 2021). Each episode features somewhere around 15-30 artists, and airs from 9-10pm on the last Saturday of every other month. Always a surprise, never disappoints. A rarity.



Aria Dean and Emmanuel Olunkwa: The Radio Show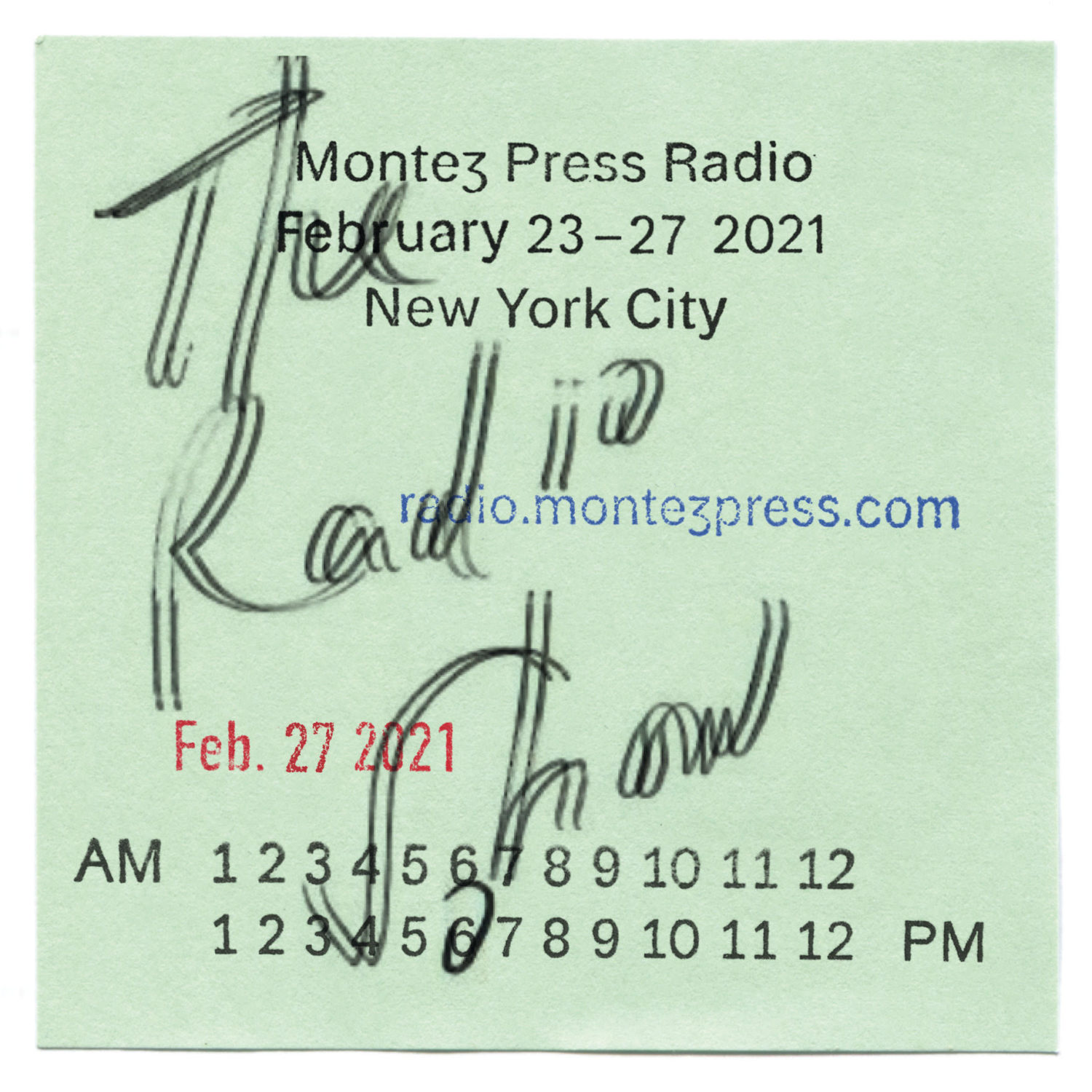 It's been a major bummer not being able to broadcast in the studio and hang out with our contributors and listeners for the past year, but even though The Radio Show is pre-recorded, as most of our shows have been lately, "the vibe is live." Not only are Aria Dean and Emmanuel Olunkwa terrific artists in their own right, but they each have unique critical perspectives and hilarious senses of humour that they intersperse between surprising tracks which highlight their great taste in music. Their chemistry isn't something you can fake and listening to their show really feels like hanging out with your best friends, who you miss a lot and are really happy to be with on the last Saturday of every month at 6pm.



Art Against Displacement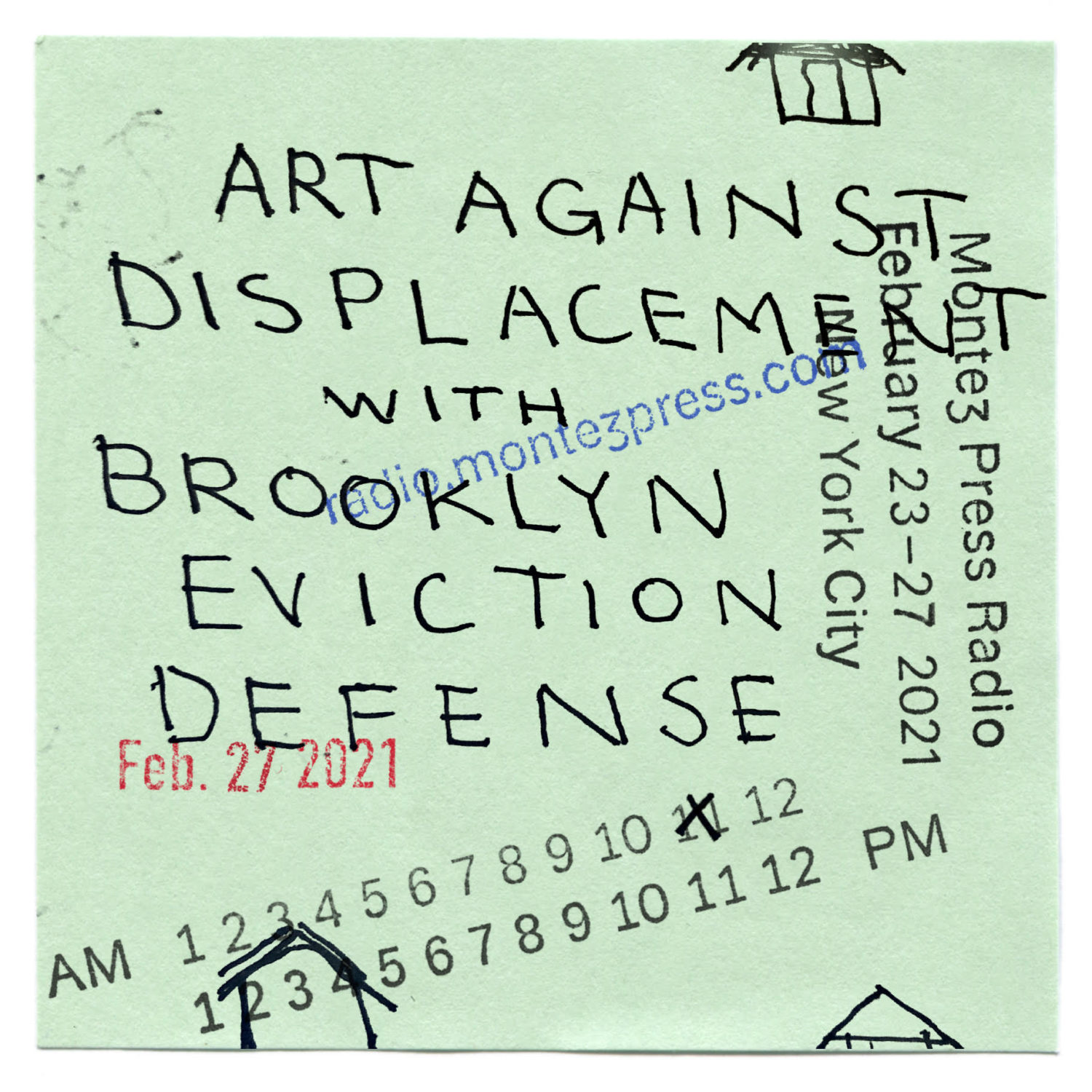 Art Against Displacement is doing important work in the city, all of which refuses to let the work of cultural producers be instrumentalised towards the displacement of long-term residents and businesses. As an arts organisation with a studio in Chinatown, we value the information AAD shares with us and try our best to listen closely so that it can be utilised in our efforts to serve as good neighbours and members of the community. Their segments, every other last Saturday at 11am, range from Defund NYPD Teach-Ins to conversations with City Council candidates to discussions about rent striking, building tenants associations, tenants unions, and eviction blockades. Tune in for their next episode on April 24th for a sound collage including interviews, music, and field recordings that will document the struggle to save our beloved East River Park. 



Civilization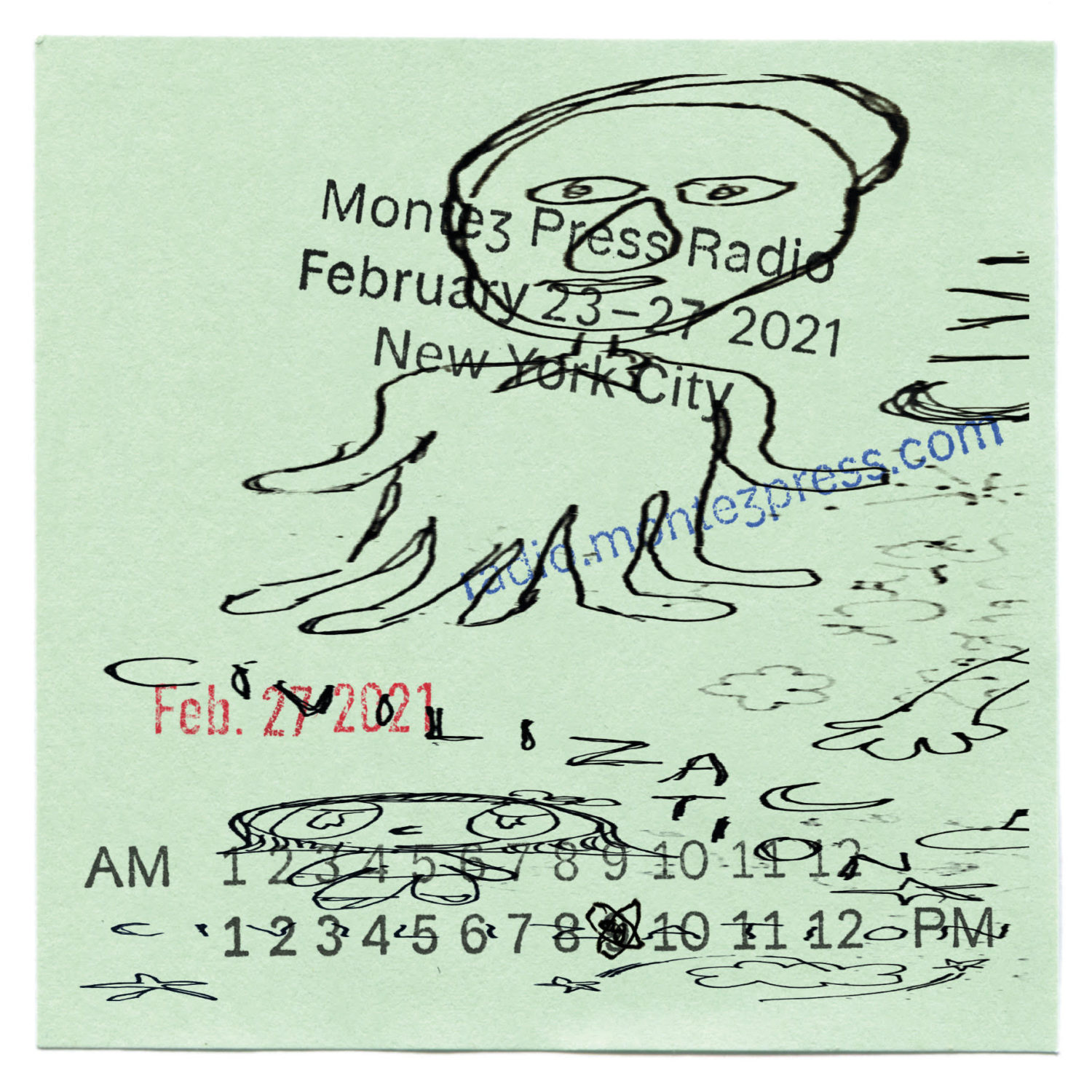 Civilization, edited by Lucas Mascatello, Richard Turley, and Mia Kerin, is something like a cross between a newspaper, a magazine, and a diary. And now it's also a dizzying radio show that embodies, like its print counterpart, New York City. The show came into being during the pandemic, and Civilization Radio does something strange to me every time I listen. Through the warped voices of friends talking shit on the phone interspersed with found sound and music reminiscent of the kind I used to hear through speakers at a bar or in a club or at the tail end of a long night strung out at the studio, I'm reminded of what living feels like. Let the city you miss so much give you a rough kiss goodnight. Every other last Saturday, 9pm.