Indulge In Sumptuous Italian Cooking At Home With Recipes From Gloria's Victor Lugger
Restaurateur and Italophile Victor Lugger first set his sights on bringing his favourite Italian fare to Paris, and after much success, launched his mouth-watering London offerings in the form of Shoreditch-based trattoria Gloria, the Sicilian-inspired restaurant Circolo Popolare, and most recently, pizza delivery service Napoli Gang. Equal parts cosy and whimsical, Lugger's meticulously decorated sites take influence from traditional eateries all over Italy, including the lemon-drenched coasts of Amalfi and the rich dining culture of Sicily. Before sharing with Something Curated the recipes for two enticing Italian dishes to try at home, Lugger expands on his love of food, the thinking behind his restaurants' memorable interiors, as well as the pandemic-friendly delivery service, Napoli Gang, now operating.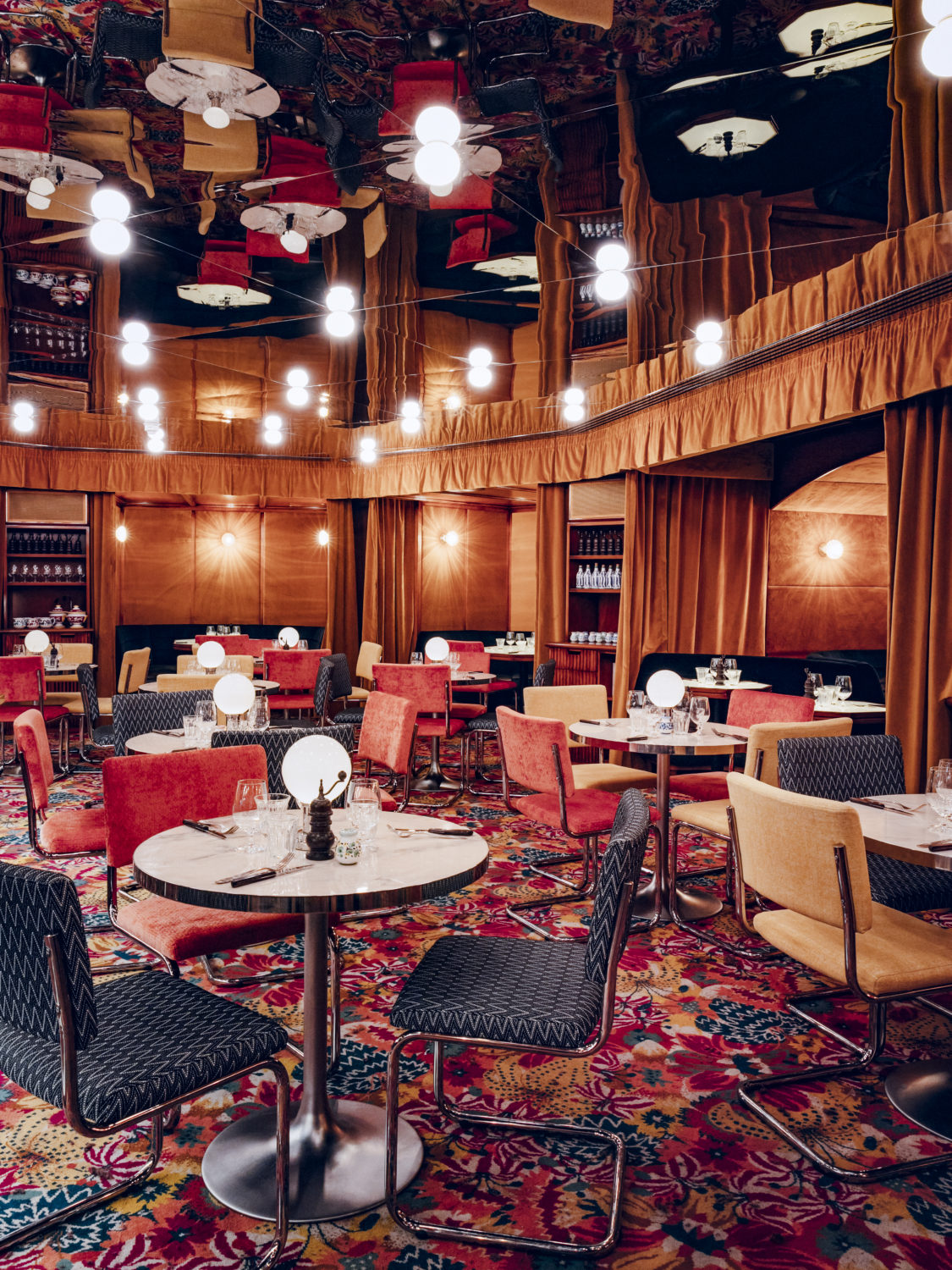 Something Curated: When did your love for Italy and Italian food begin?
Victor Lugger: My love of food began when I fell in love with cooking. For many reasons my mother and before that, my grandmother, are the most amazing cooks. The day I left home I thought 'How can I keep eating such good stuff? I am going to have to do it myself', so I had to get into cooking. I wasn't cooking with my mother, learning the tricks, I just ate amazingly well for the first 20 years of my life. My love for Italy, and especially Italian food, comes from my many trips to Italy, and all the trattorias I have visited. From the high-end traditional ones in Turin, Milan, Rome or Naples, to the very classic small places in the countryside. What I love, and what I still don't understand, is what makes them so amazing – this Italianness. It is so difficult to describe. Some of my favourite restaurants in Italy are Il Centro at Priocca and Ristorante Cortile Arabo on the south eastern tip of Sicily.
SC: How do you think about creating narratives through your restaurant spaces?
VL: Firstly, although our restaurants are big and sensory, we want them to also feel homely and cosy. The name Big Mamma comes from this, an antidepressant place that feels like home, that is the Mamma, the Big is how we add this crazy twist and ambition. Secondly, we want people to walk in and feel transported, like you're in Italy – that has always been our narrative. The trattorias in Italy are the places we go again and again for inspiration, and who have inspired us from the beginning. Where in Italy depends on each site. For example, Gloria is evocative of a kitsch Capri-style trattoria with the overflowing ivy and summer jasmine on the lemon-yellow exterior, the massive marble bar from Carrara and the colourful upstairs dining room reminiscent of the Amalfi coast. We have a fantastic interior design team, Studio Kiki, who travel across Italy picking up authentic antiques and inspirational treasures to aid this narrative, such as the wooden tables in Gloria's wine room which were salvaged from trattorias in Bari.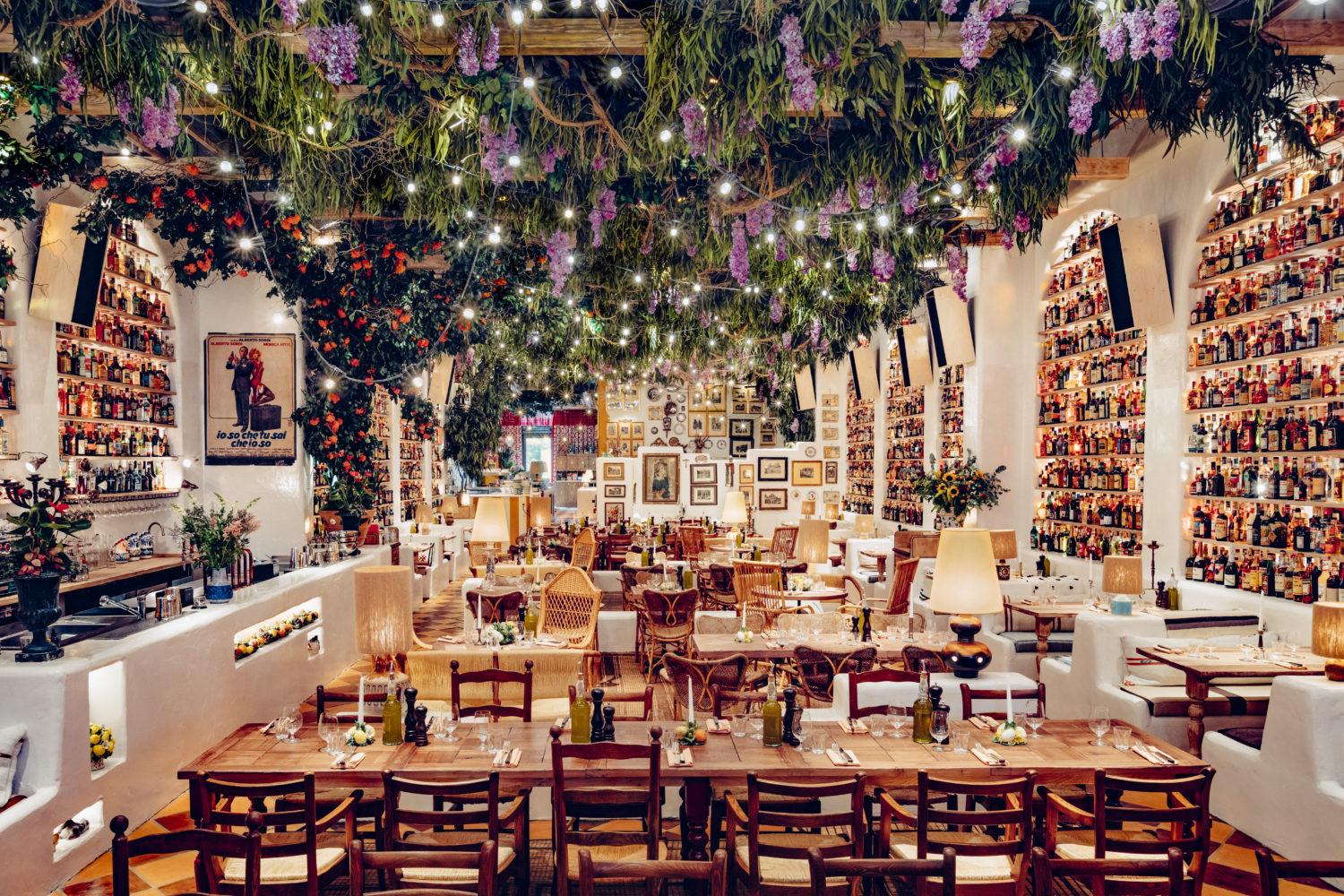 SC: Can you tell us about your London-based delivery service Napoli Gang?
VL: Our first ambition with Big Mamma was about bringing the best Italian products from artisanal, family run suppliers to Paris, London and Madrid. When the restaurants closed because of Covid, we looked into delivery and thought, why should that change? So we decided to launch Napoli Gang with our key goal to 'de-industrialise' the pizza industry. We are aware today that many people, especially in delivery, consume mass-produced food. Domino's, Pizza Hut and Papa John's for example all occupy a dominant position in the delivery market, because they promise to be cheap and fast. We thought we can do "cheap and fast," but we can do it with a higher quality and homemade product. We are fortunate that Napoli Gang has been a positive story out of this crisis, which continues to grow and excite us.



Below, Lugger shares with Something Curated the recipes for two of his favourite Italian dishes.



La Gran Carbonara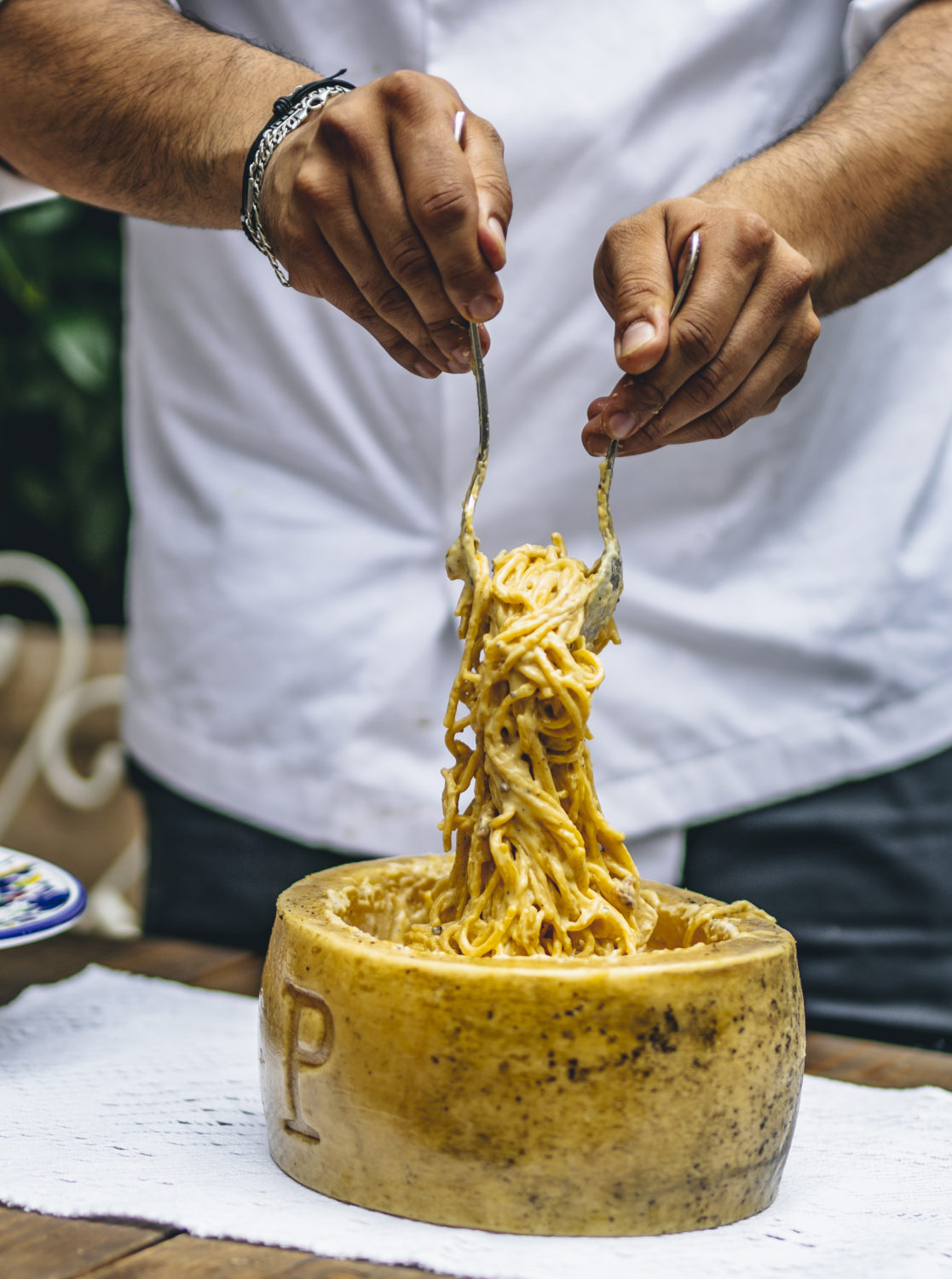 Serves 4
Ingredients:
3 whole eggs and 6 egg yolks
90 g/3 oz (1 cup) grated pecorino cheese
90 g/3 oz (1 cup) grated Parmesan cheese
1 teaspoon pepper
400 g/14 oz spaghetti
8 slices of guanciale (cured pork cheek/jowl), finely sliced
Method:
In a bowl, mix the whole eggs and egg yolks with the pecorino, Parmesan and pepper. Set aside.
Bring a large pan of salted water to the boil and cook the spaghetti according to the package directions, then drain, reserving the cooking water.
In the meantime, add the guanciale slices to a dry frying pan (skillet) over a medium heat and sear for 5 minutes, or until crispy.

Add 1 tablespoon of the pasta cooking water, followed by the spaghetti.
Remove the pan from the heat. Add the egg mixture and mix briskly. The eggs should not cook too much and the consistency of the sauce should be creamy.
Transfer to a large serving dish and serve immediately.



Lemon Meringue Pie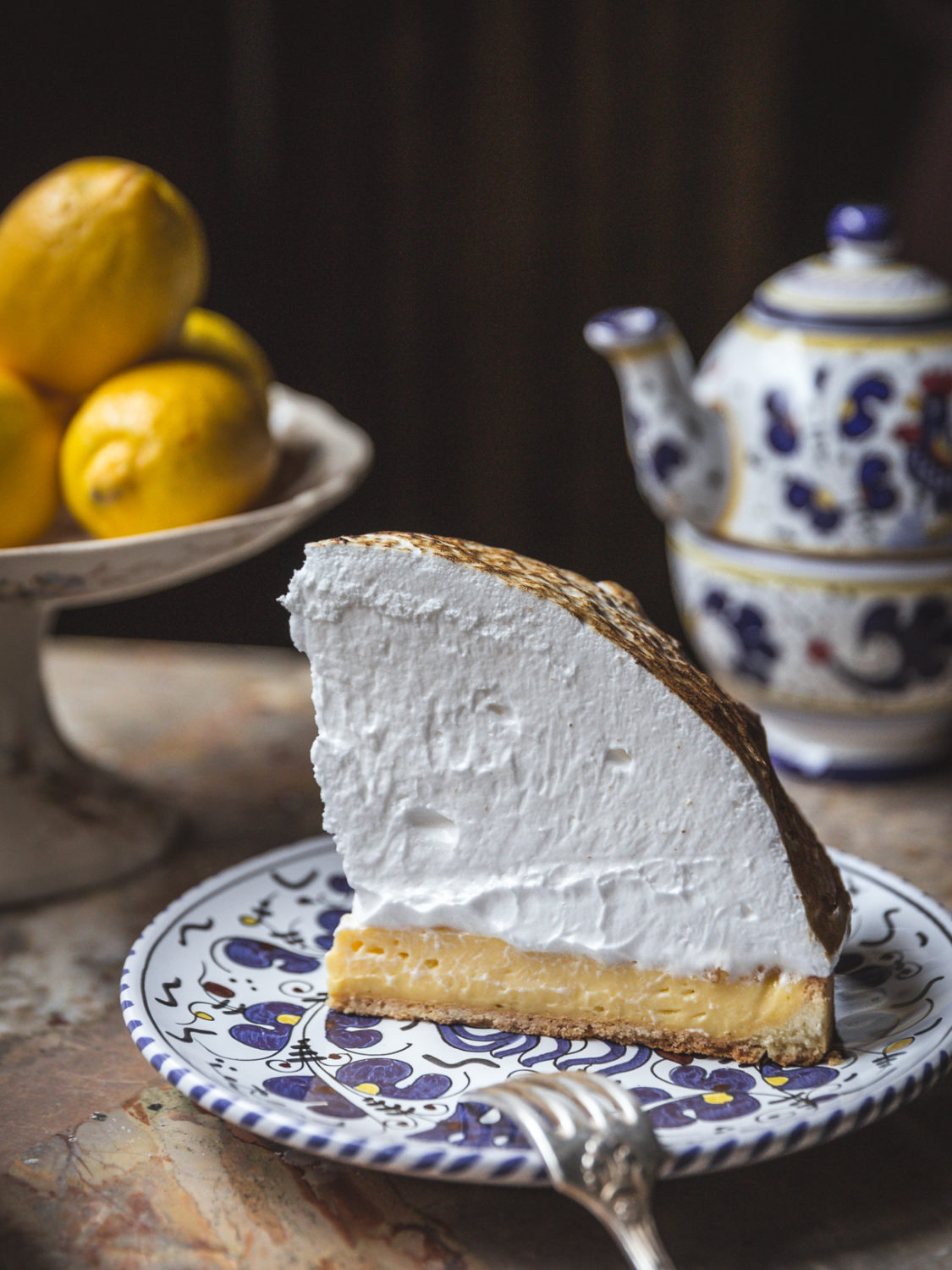 Serves 6
Ingredients:
For the pastry (pie dough):
90 g/31⁄4 oz (6 tablespoons) unsalted butter
20 g/3⁄4 oz (scant 3 1⁄2 tablespoons) ground almonds (almond meal)
50 g/13⁄4 oz (generous 1⁄3 cup) icing (confectioners') sugar
2 large (US extra large) eggs
150 g/5 oz (11⁄4 cups) plain (all-purpose) flour
1⁄2 teaspoon salt
For the lemon custard:
1 leaf (sheet) gelatine
3 unwaxed lemons
3 eggs
70 g/21⁄2 oz (1⁄3 cup) caster (superfine) sugar
140 g/5 oz (11⁄4 sticks) unsalted butter
For the Italian meringue:
230 g/8 oz (scant 11⁄4 cups) caster (superfine) sugar
2 tablespoons water juice of 1 lemon
4 egg whites
Method:
Make the pastry. In a bowl, soften the butter with a spatula. In a mixer with a paddle (flat beater) attachment, beat the softened butter, ground almonds (almond meal) and icing (confectioners') sugar until smooth. Then add the eggs, one at a time, while beating. Incorporate the flour and salt. Mix the pastry dough until crumbly. Form the
dough into a ball, wrap in cling film (plastic wrap) and rest overnight in the refrigerator.
Make the lemon custard. Soften the gelatine in a bowl of cold water for 5 minutes. Zest two of the lemons and squeeze all three. In a bowl, beat the eggs with a fork. Combine the lemon juice, sugar and butter in a pan and bring to the boil. Gradually add the eggs, incorporating with a whisk. Cook over a low heat until the mixture comes to a gentle boil. Pour the mixture into a bowl. Squeeze the gelatine and incorporate. Add the lemon zest. Use an immersion blender to mix well. Put into an airtight container and rest overnight in the refrigerator.
Preheat the oven to 175°C/350°F/Gas Mark 4). Roll out the pastry dough into a 6-mm/1⁄4-inch-thick disc. Grease a tart pan with butter and line with the pastry. Bake in the preheated oven for 15 minutes.
Make the Italian meringue. Dissolve the sugar into 2 tablespoons of water and the lemon juice in a pan over a low heat. Bring to the boil and cook until the mixture reads 120°C/250°F on a cooking thermometer. If you don't have a cooking thermometer, put a little of the syrup in a spoon and let one drop fall into a glass of cold water.

If it forms a small, soft ball, the syrup is ready. In a grease-free bowl, whisk the egg whites to stiff peaks. Pour the syrup in a thin stream into the meringue while whisking until the mixture cools.
Fill the pastry case (shell) with the lemon custard. Use a plastic spatula to cover the tart with meringue, creating a dome in the centre. Caramelize with a chef's blowtorch. Chill in the refrigerator for 1 hour before serving.



Feature image courtesy Big Mamma