8 Korean Filmmakers & Collectives Reflect On Life One Year After The Pandemic Was Declared
From 6 April–31 May 2021, The Korean Cultural Centre UK will present A Viewing Room, an artist film programme featuring new and recent video works by eight contemporary Korean artists and artist groups. Following the one-year anniversary of the Covid-19 outbreak officially being declared a pandemic, the works' themes and concerns – psychological wellbeing, social solidarity, care systems, reconfiguring embodiment in relation to our environment, and the transition from offline to online – appear more relevant than ever.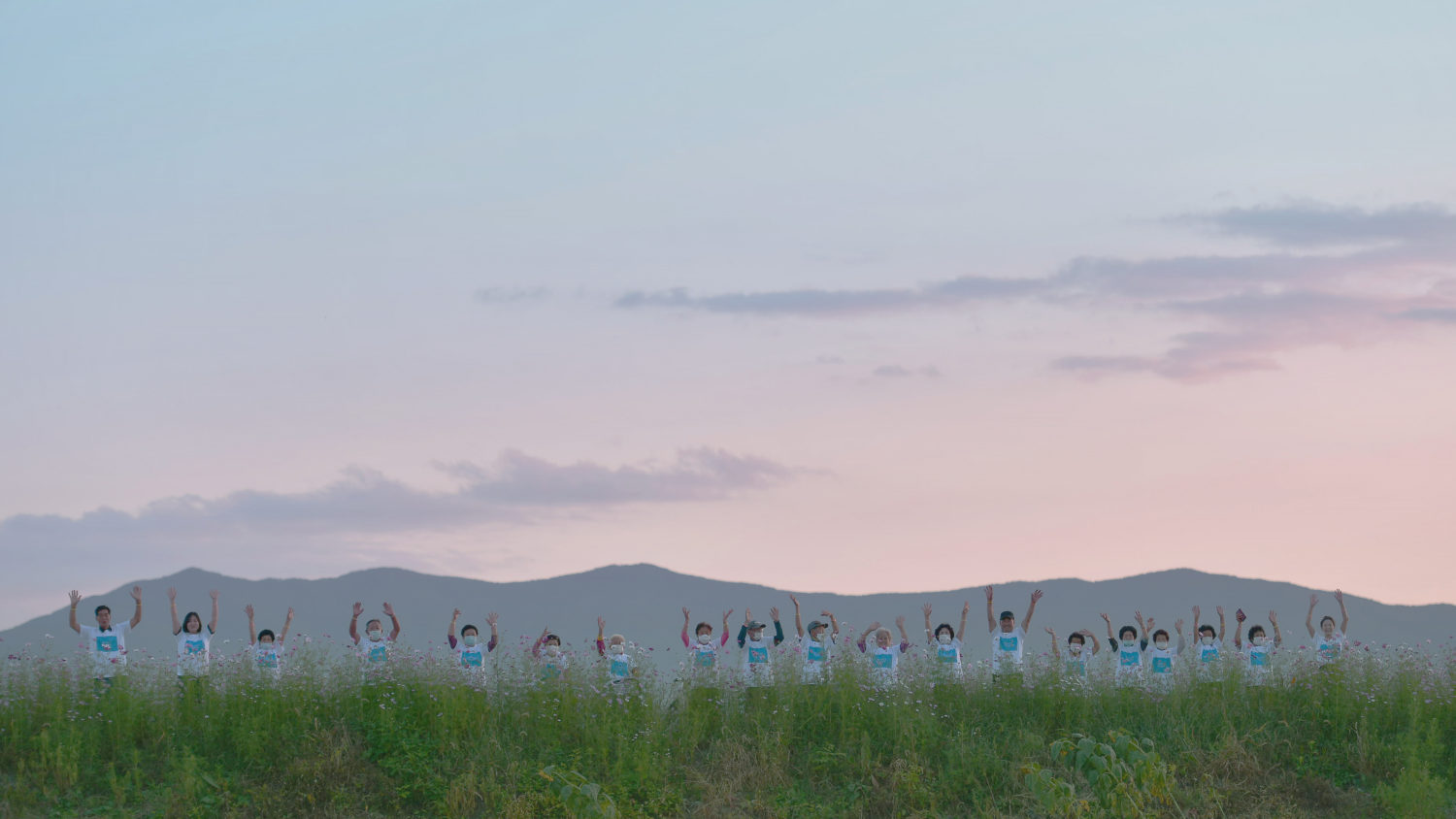 Jaemin Cha, curator of Visual Arts at the Korean Cultural Centre UK, tells Something Curated: "During the lockdown period I have encountered numerous online projects and exhibitions, yet within this new mainstream I have noticed a lack of presentation of Korean artists and their works. A Viewing Room is designed to provide an online space in which to introduce moving image works by Korean artists, as well as an alternative experience of 'seeing' their works when all physical movements are restricted. Though this programme is just a pilot for now (created in response to the dramatic change of exhibition conditions), I hope to eventually create an archive of Korean artists specialised in moving images, by continuing this programme as a series. This experimental approach to finding new ways to be connected and to make an archive is a small step towards expanding the KCCUK's role and contribution to contemporary Korean art."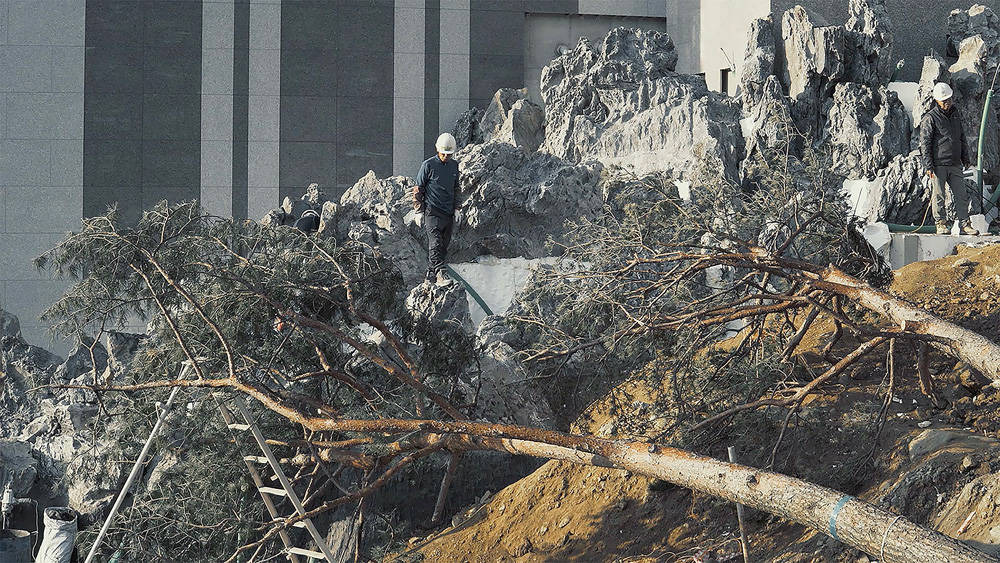 A Viewing Room begins with a series of works focusing on physiological states, and how these are impacted during challenging times. In Jeongyoon Ahn's film Onlooker (2016), the artist and her collaborator Misun Ahn share dreams about loss and death, as part of a collective grieving practice. As their subconscious memories unfold on paper as drawings, it leads the two friends to unpack larger questions around the relationship between life and death. Meanwhile, reflecting on care systems, Jooyeon Lee's performance film Back to Back (2020) considers an era in which society is defined by either needing or providing care.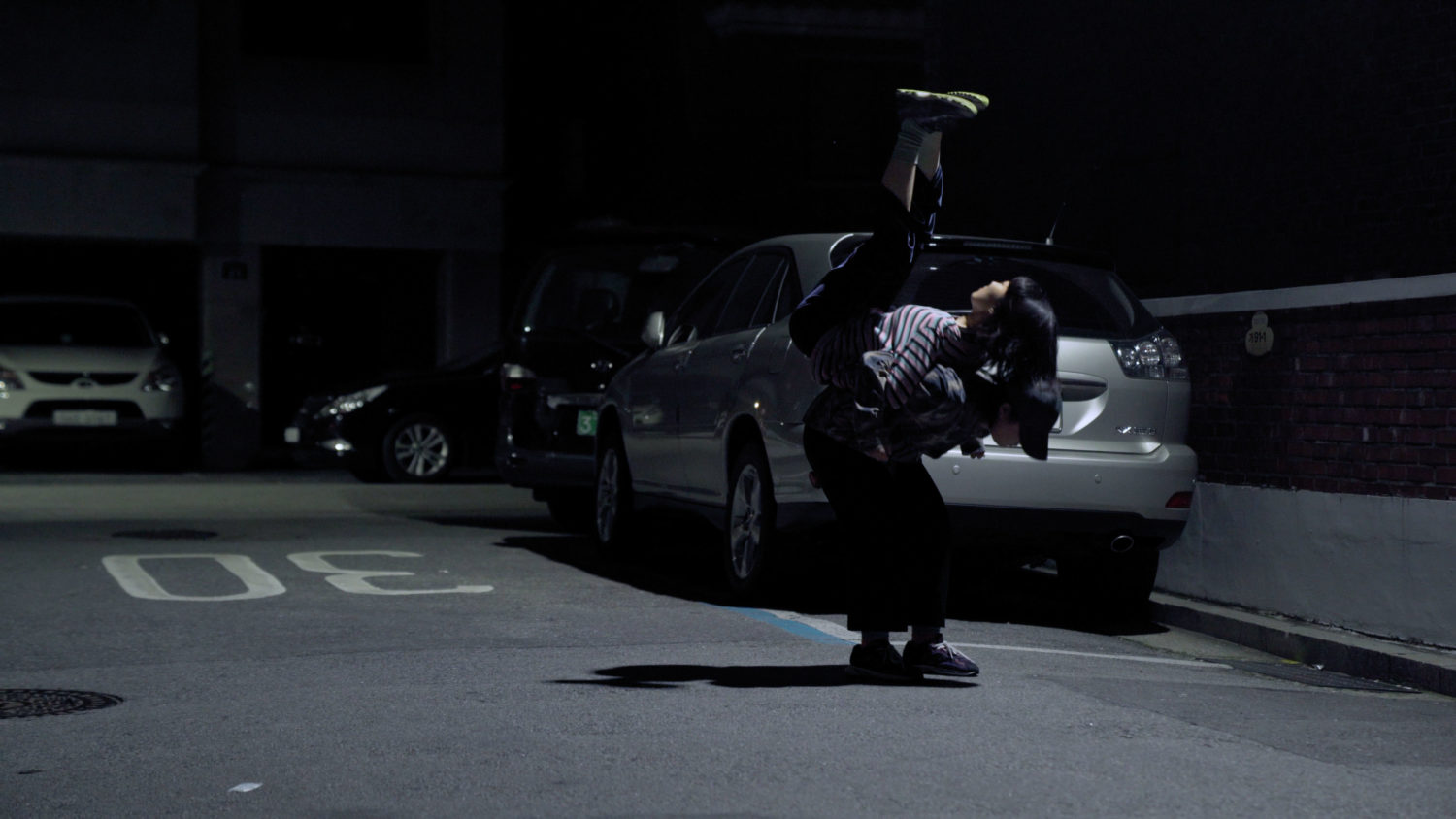 Offering a critique of the contemporary psychological landscape, Jeamin Cha's Sound Garden (2019) alternates between scenes of large trees being transported and interviews with South Korean female mental health counsellors who reflect on counselling's ambivalence and complexity. The film highlights the discrepancy between these cultivated trees, designed to thrive in urban surroundings, and the human spirit, shaped and affected by our modern values and evolving social environments. In parallel, set within an abandoned, rural village of elderly residents, Cha Ji Ryang's recent work After Life (2020) acts as a meditation on the mundanity of human life, and collective and social solidarity.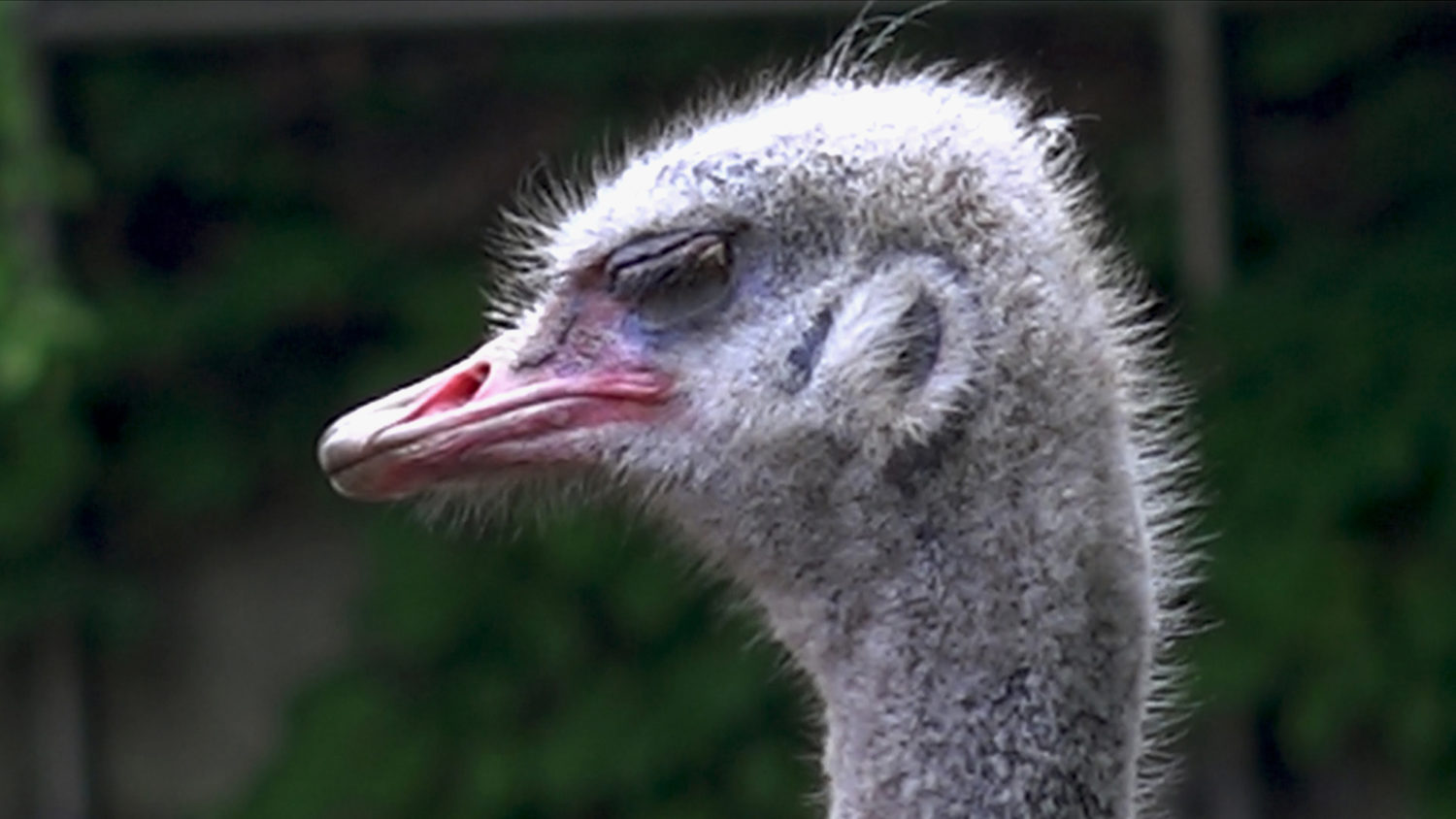 Cha expands: "Whilst this pandemic has impacted every one of us, our individual response to this unprecedented situation varies. The curatorial aim for this project is to show different perspectives and agendas. Rather than platforming just one overarching voice in this programme, each of the curatorial committee were encouraged to freely express their current concerns and ideas – which span from social issues to the human psyche. Therefore, the selected works for this programme are a sort of reflection of our committee members, loosely connected within the pandemic context. For example, I personally focused on the recent surge in depression and psychological landscape in modern society, and the collective actions of the artist which generate solidarity. Meanwhile, Adeena Mey's selection of works reflect on the social or political effects of today's globalised and digital world. Through these films, audiences can observe contemporary life during this extraordinary time through the lens of an array of voices and viewpoints."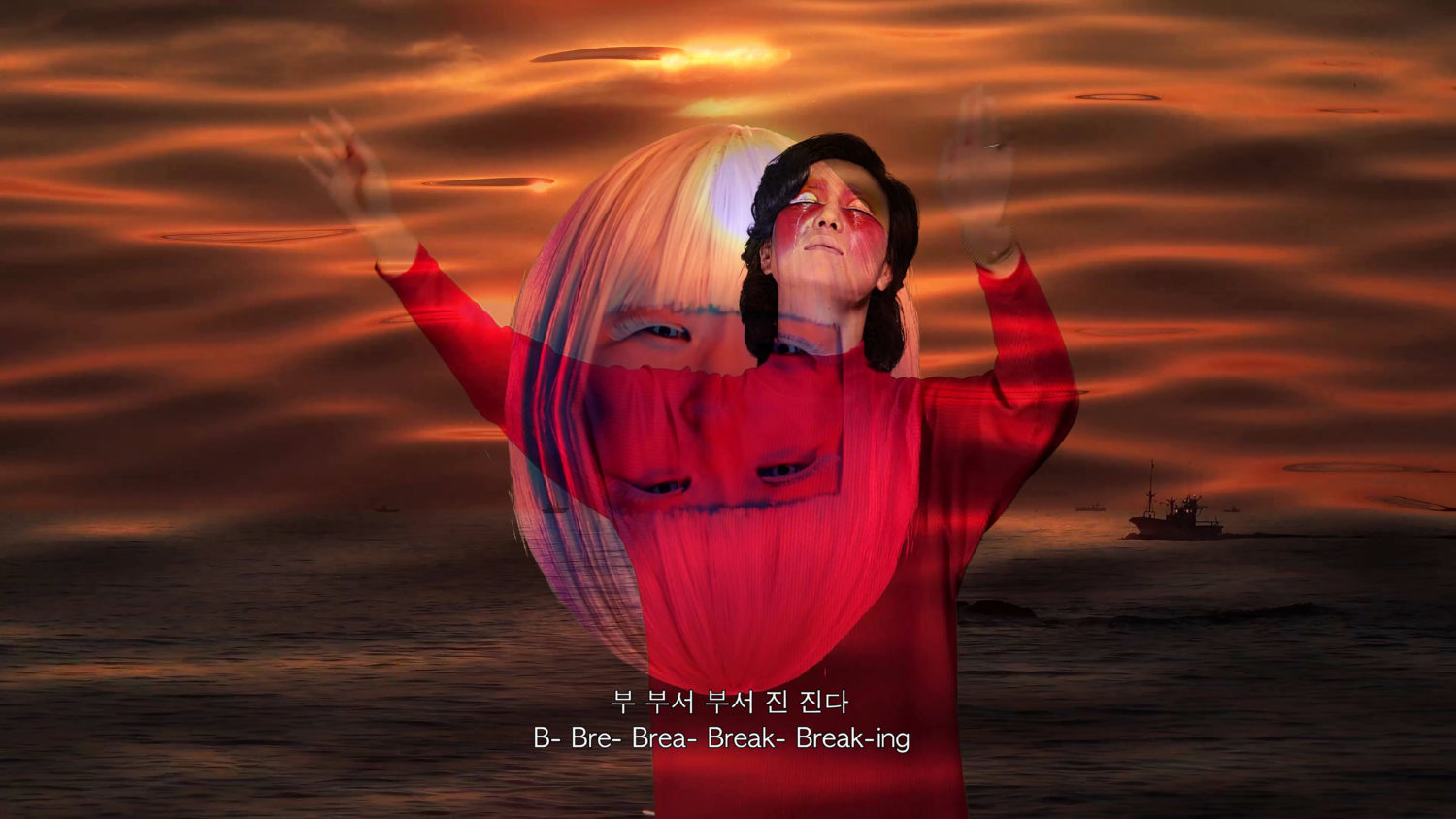 Responding to the current dislocations of our bodies from the outside environment, Taey Iohe's experimental autofictional video A great circle with no rim (2021) follows the new runner's embodied ambivalence and address towards gendered, raced and classed public space in an era of the pandemic where space and time are placed on hold. Reconnecting to notions of 'home', The Rice Brewing Sisters Club share their research-led work Cheopcheopdamdam Iyagigeuk (2020), a collective performative and poetic expression of reconnecting to the land that nourishes us.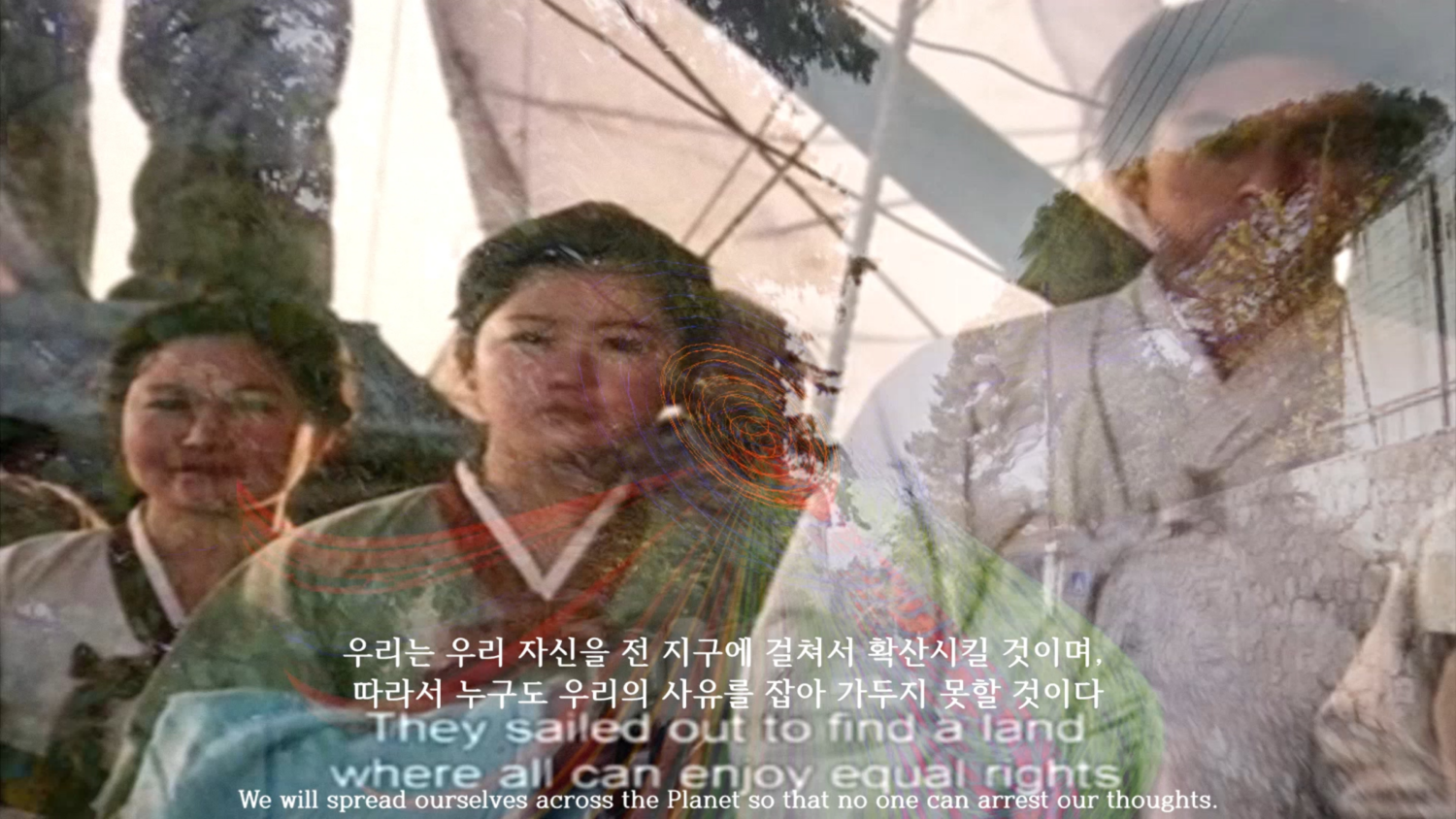 Elsewhere in the exhibition, artists reflect on the social and political effects of today's hyper-connected, globalised and digital world – a state we exist in now more than ever. Minhwi Lee and Yun Choi present their collaborative project Viral Lingua (2018), commissioned by the Busan Biennale in 2018. Inspired by viral marketing and its vast dissemination and duplication of information online, the artists compose six songs and music videos which reveal complex social layers of contemporary Korean society. Similarly, Rho Jae Oon's works deal with the general methods through which visual cultures might be recognised and accommodated within society in the digital era.



The Korean Cultural Centre UK presents A Viewing Room, on view 6 April – 31 May 2021 at kccuk.org.uk



Feature image: Still from Minhwi Lee and Yun Choi, Viral Lingua, 2018. Courtesy of the Artist