Splice World: 5 Furniture Designers Reconfiguring The Readymade
Expanding on the Duchampian approach of creating art from already manufactured objects, the below visual artists and designers explore the vast potential of the readymade through functional sculpture. Collaged, reconfigured and repurposed, everything from existing furniture pieces to automobile parts and plant pots find their way into these intriguing and often peculiar constructions, which teeter on the ever-blurry boundary between art and design. Splicing stands out as a consistent trope among the works highlighted, where unlikely visual and material pairings are brought together and fused in combination through a compelling process of cut and paste.



Tom Schneider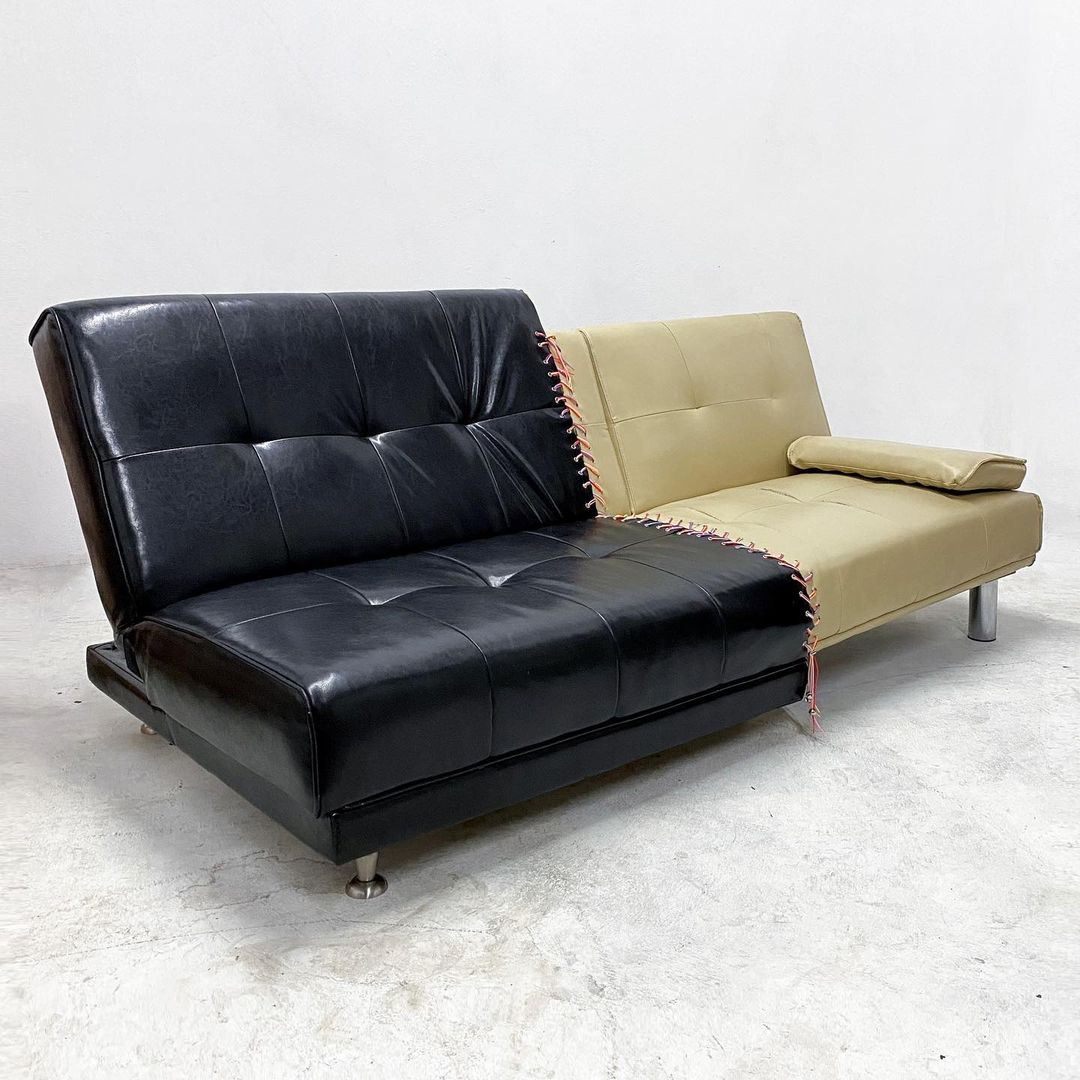 Working across set and production design, London-based artist Tom Schneider repurposes and subverts familiar objects from knifes, umbrellas, and brooms, to plastic chairs and plants in his highly stylised visual practice. Having recently published work in the pages of Office, Gruppe and Numéro Berlin, among other magazines, Schneider joined forces with collaborator Kieran Whelan to create the ultimate spliced couch, combining two halves of two leather sofas, in cream and black, finished with metal eyelets at the join, and deftly laced together.  



Romain Coppin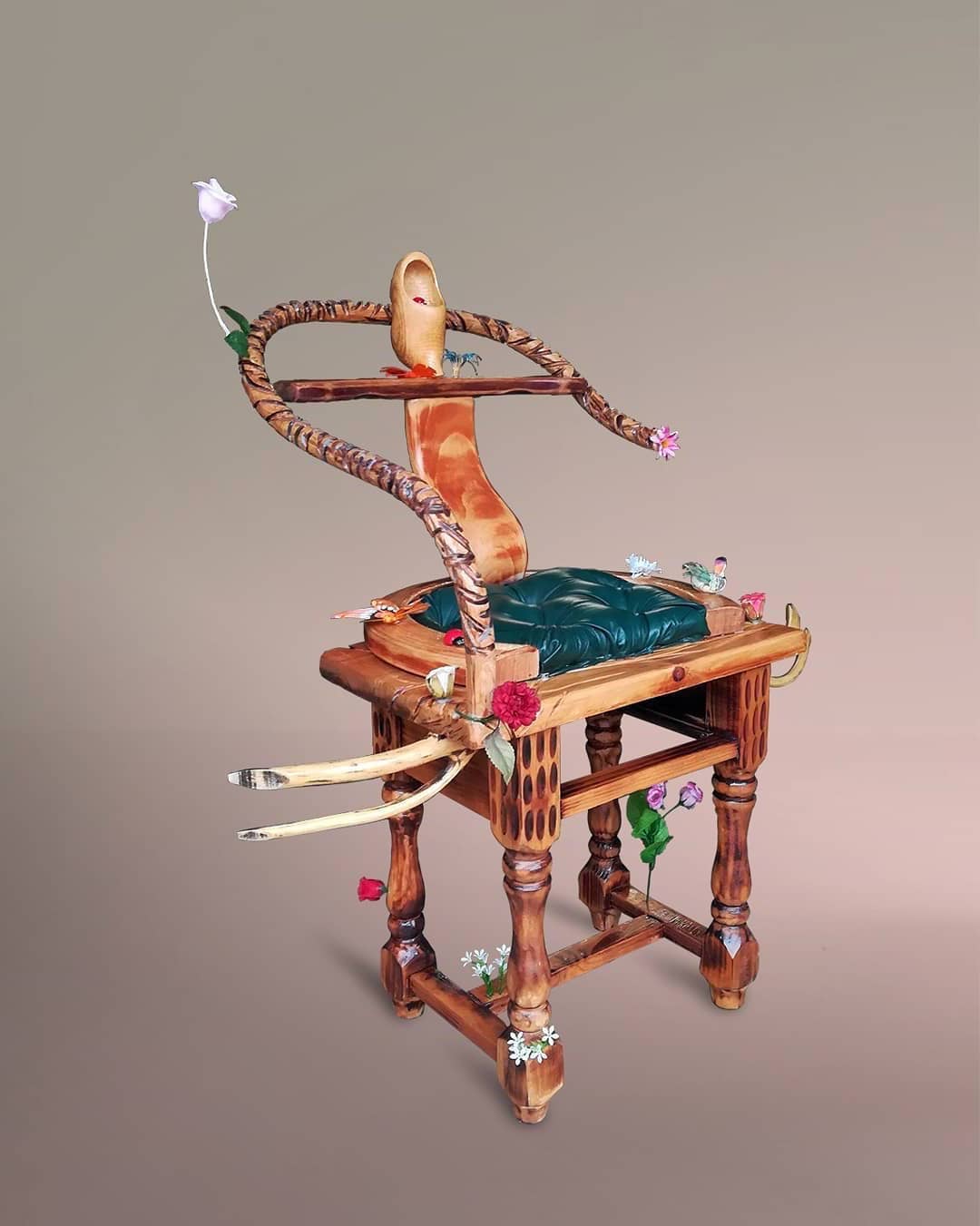 One half of collaborative duo Messgewand, the hybrid design-research practice of Romain Coppin and Alexis Bondoux, artist Coppin creates surreal furniture sculptures comprising everything from cut-up tapestries, panels of faux fur, synthetic plants, chicken wire, latex gloves, and luridly coloured slime. The Paris-based creative's trippy Instagram feed seamlessly oscillates between digital collages and his physical constructions, often difficult to decipher from one and other.



Jessi Reaves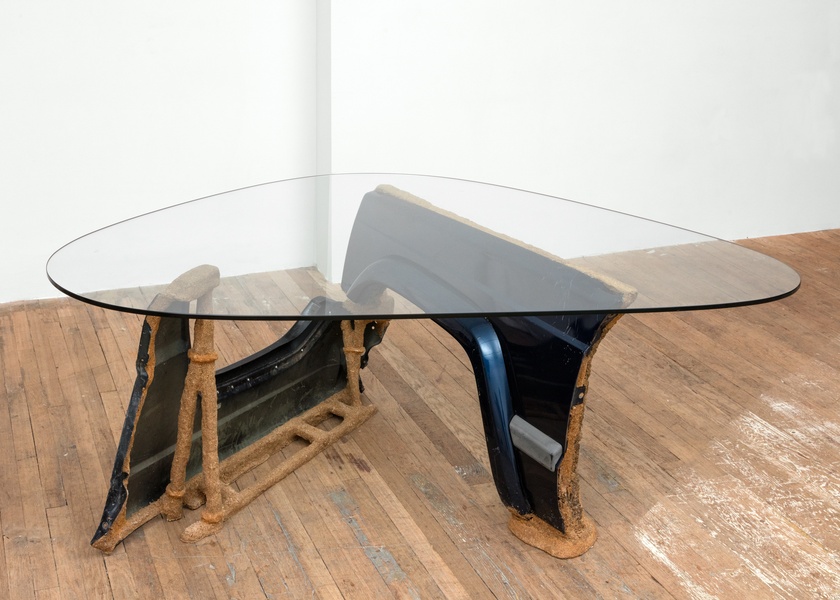 New York-based artist Jessi Reaves' works are constructed from plywood, sawdust, foam, wood, car parts and plexiglass and finished with everything from silk and leather to zippered covers. Her materials are unassuming and often involve elements of found furniture re-arranged anew. Irrational and imperfect, their human scale and materials reference historical and archetypal forms. Reaves replaces stylistic details you might otherwise associate with craft, such as carving, inlay, exotic wood grain, joinery or tufting, with her own methods and flourishes.



Jorge Penadés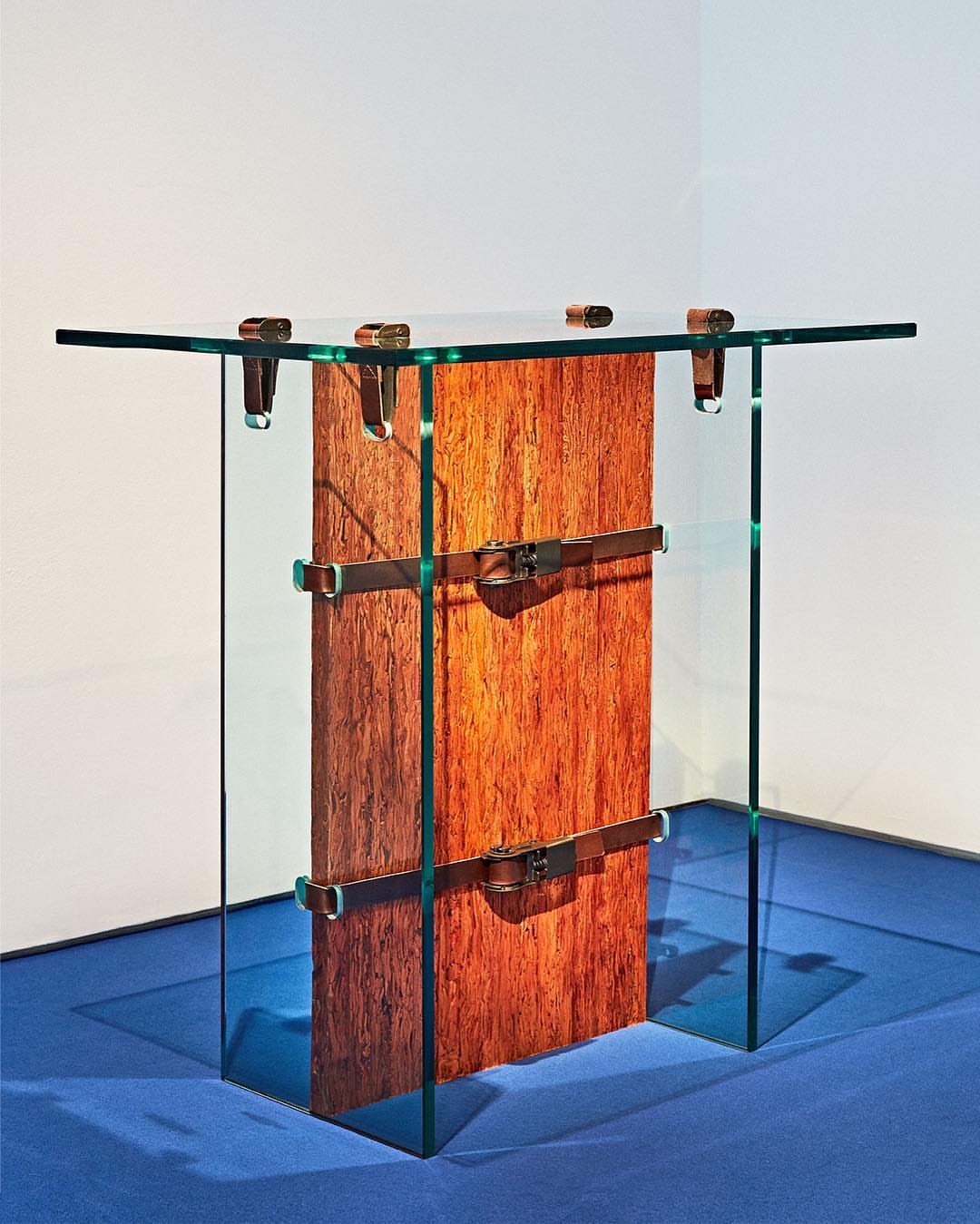 Spanish designer Jorge Penadés eponymous studio, Oficina Penadés, based in Madrid, utilises materials in unanticipated ways, taking, for example, packing materials like styrofoam and centring them as a focal element in furniture pieces in his Paraphrase Series, or combining leather scraps with resin to create a reconstituted material for his Structural Skin Series. Expanding on the work pictured, Penadés explains, "These unique pieces are the result of an exploration on new ways of creating objects with non-fixed connections; buckles and leather straps combine the Structural Skin material with planes of glass, marble, aluminium and mirror in sophisticated compositions."



Neal Jones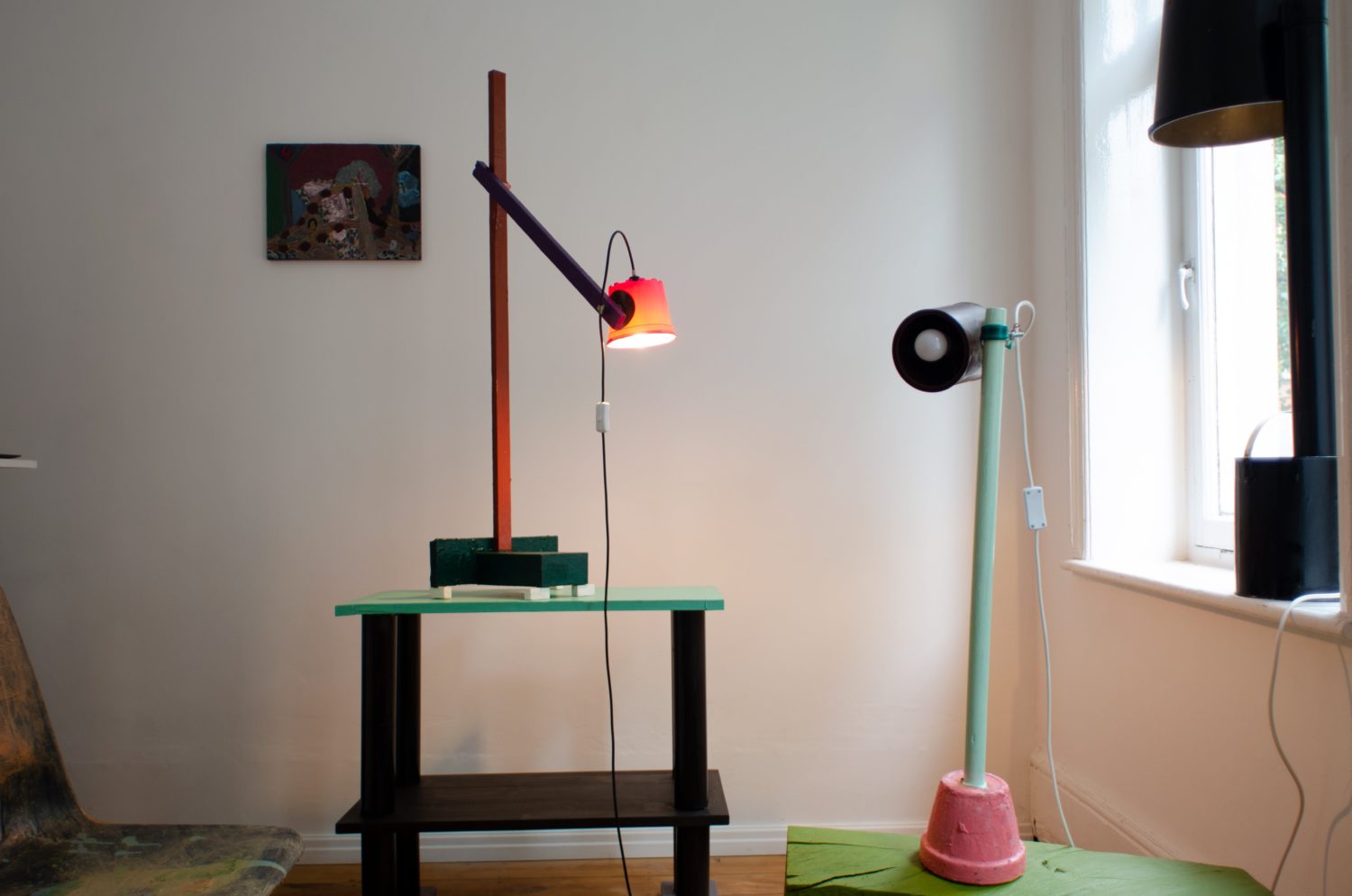 Hailing from the north of England, artist Neal Jones studied at the Prince's Drawing School, now The Royal Drawing School, going on to create and exhibit works fashioned from items found in bins or from things left lying about including scrap wood, old tins, and plastic buckets. The artist turns the debris into joyful sculptures and paintings, depicting figures, animals, and landscapes, with humour and beauty. Among his sculptural works, Jones explores functionality, having created tables, chairs, and even desk lamps by collaging the found objects he stumbles upon.



Feature image: Neal Jones, reclining fender chair, 2016. Courtesy the artist and Southard Reid