How Clothing Stores Became Art Galleries
Brick and mortar retail, certainly in the context of fashion, has faced enormous changes over the past decade as e-commerce continues to grow rapidly and consumer behaviours change, not least in light of the pandemic, which has only precipitated the shift to online further. Good lighting and a few mannequins aren't enough to capture the attention of today's customer, and so physical retail has placed a significant focus on experiential design, engaging prospective consumers in innumerable ways. Concept store pioneers like 10 Corso Como, founded in 1990 by gallerist and publisher Carla Sozzani, and later, Dover Street Market, established by Rei Kawakubo and Adrian Joffe in 2004, brought together various cultural strands, from art and clothing, to food and events programming in their dynamic spaces, proposing a new template for what fashion retail could be. While illustrious fashion designers and houses have long maintained private art collections, the display of artworks within the context of the retail space has become an increasingly prevalent practice.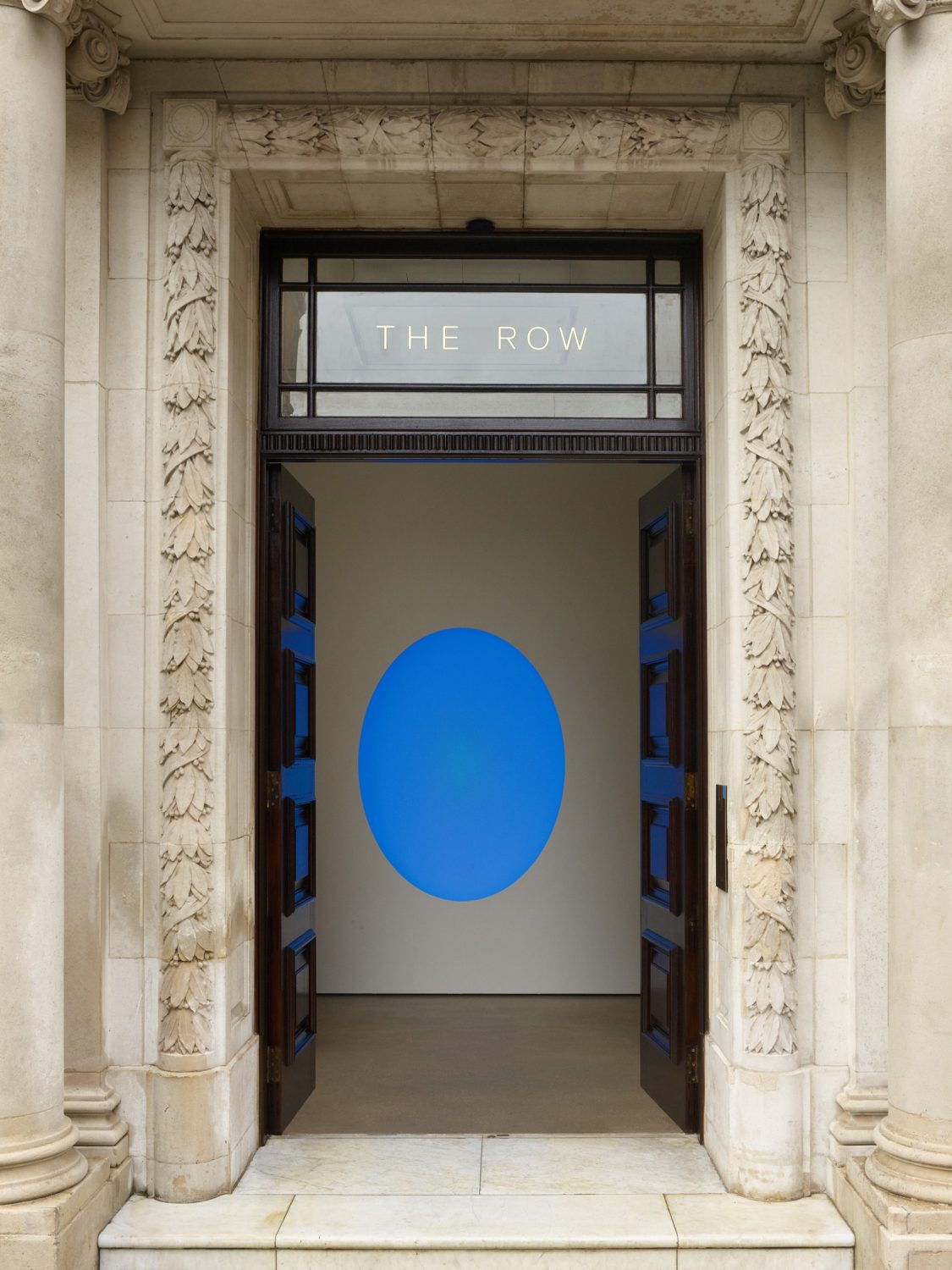 In recent years, luxury fashion stores have become more like art galleries than ever, attracting customers and spectators alike. Back in 2016, Mary-Kate and Ashley Olsen opened the doors of The Row's much-praised New York store. Located at 17 East 71st Street, the retail space extends over three stories of a meticulously renovated townhouse, a minimalist haven filled with priceless art by the likes of Man Ray and Jean-Michel Basquiat. Fast-forward three years, and the label launched their first London outpost at 15 Carlos Place in Mayfair. In keeping with their ethos, upon arrival at the doorway sits a colour-changing light installation by eminent American artist James Turrell, above which hovers "The Row," written in slim gold lettering. Within, shoppers and art lovers alike can explore a living room arrangement adorned with copious works, from a trio of Isamu Noguchi sculptures to John Chamberlain's enormous crushed car, Funn, furniture from Le Corbusier and Charlotte Perriand, and a rug by Jean Lurçat.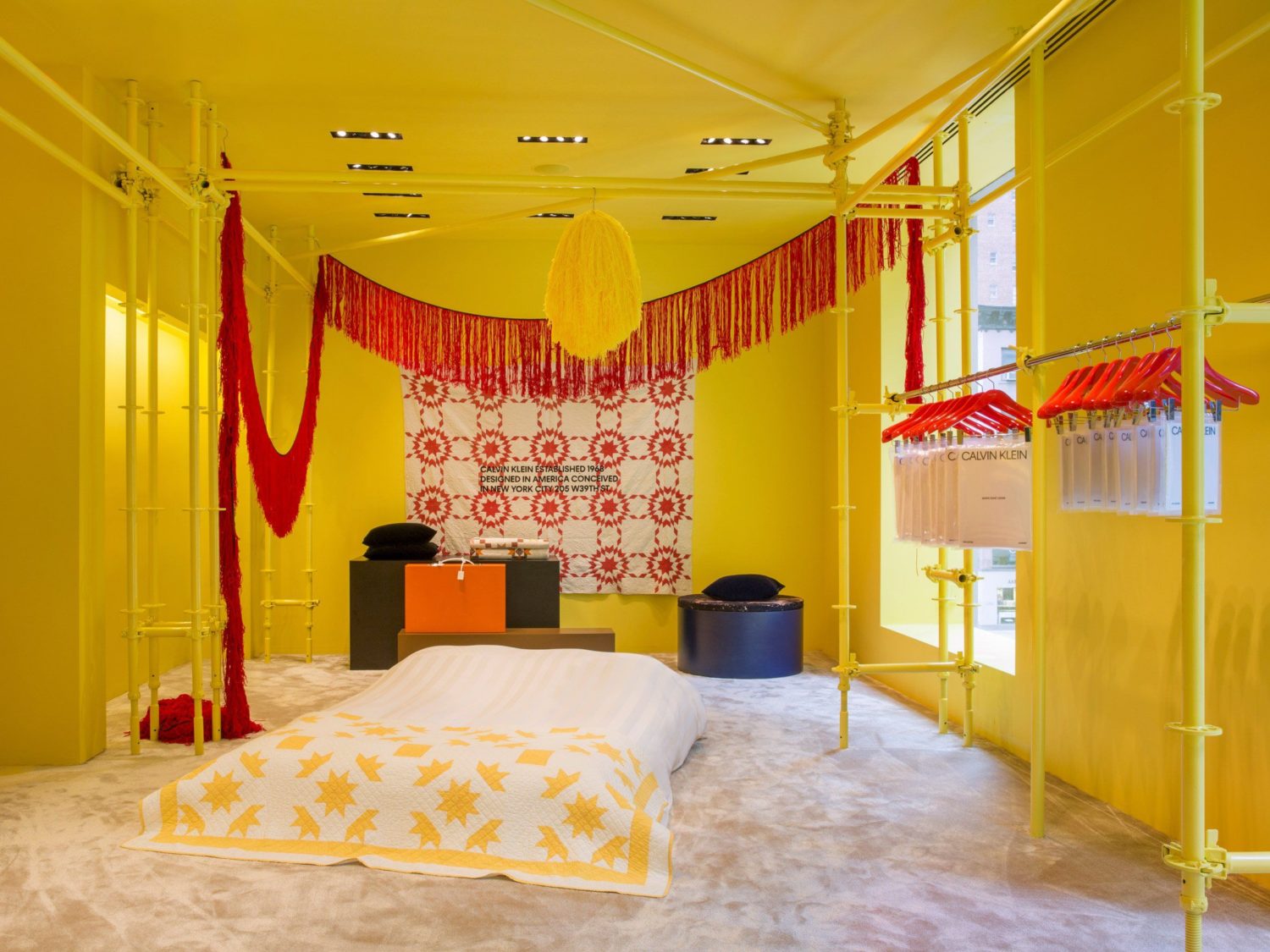 In 2017, under the direction of Raf Simons, the Calvin Klein flagship on New York's Madison Avenue, originally designed by British architect John Pawson, went from minimal to maximal, with a vivid yellow paintjob providing the backdrop for artworks. Simons put his distinct mark on one of Calvin Klein's most important retail spaces, joining forces with friend and recurrent collaborator, artist Sterling Ruby. Spanning all three floors, Ruby's installation included a scaffolding framework for hanging artworks as well as garments and accessories. The art pieces were created from a mix of found objects and everyday materials, and thematically tie into Ruby's obsession with American consumerism. Commenting on the retail space, Simons said, "I wanted the store to generate a very immediate physical experience that could as well be intimately connected to the collections."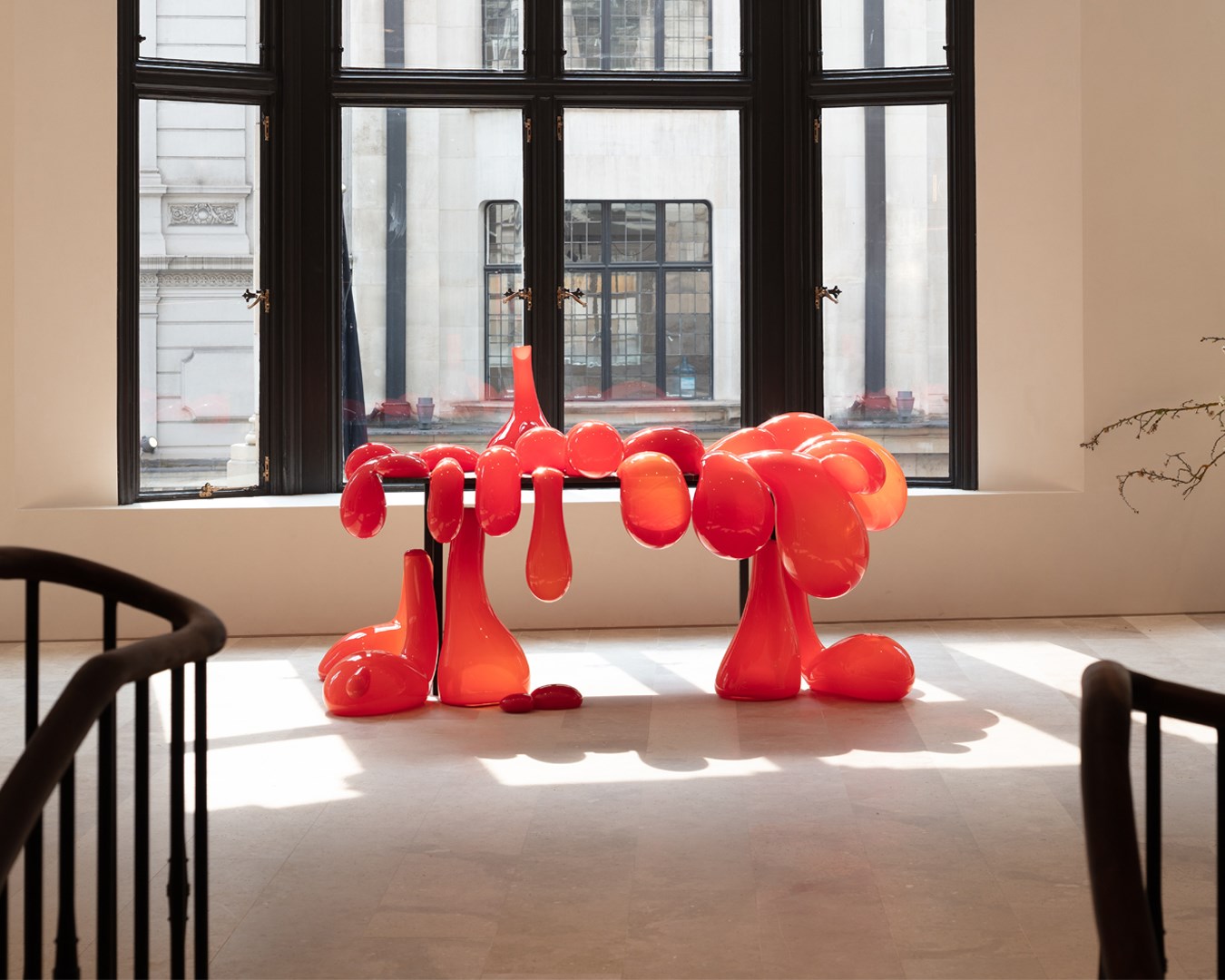 In 2019, Jonathan Anderson unveiled London's Casa Loewe, the freshly refurbished New Bond Street retail space brimming with artworks and elegantly curated furnishings. Among the store's highlights is a table by Belgian designer Axel Vervoordt, celebrated for his captivatingly minimalist interiors imbued with a serene sense of history, atop which sit a series of vases by Japanese ceramicist Takuro Kuwata. Elsewhere, 2016 Turner Prize shortlisted artist Anthea Hamilton's Vulcano Table, 2014, sits impressively in front of a vast bay window looking onto New Bond Street. Dripping with plumes of Ferrari-red blown glass, Hamilton collaborated with artisan glass blowers in France to create the eye-catching sculpture, which offers a suggestion of a functioning object, such as a desk or writing bureau. And on the walls of Casa Loewe hang paintings by British artist Justin Fitzpatrick and Venezuelan-born Alvaro Barrington, among others.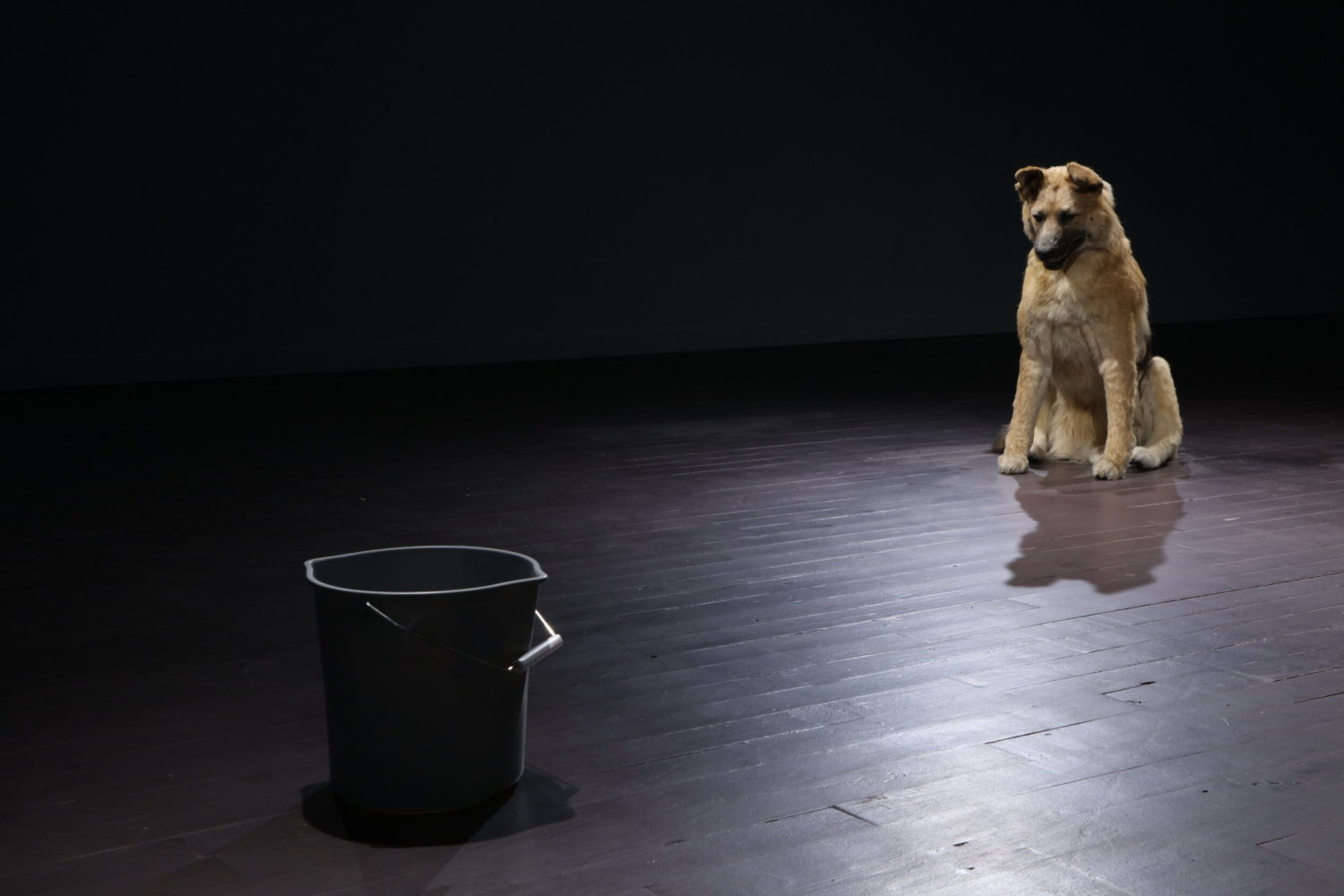 Most recently, late last year, Dries Van Noten opened his first US store in Los Angeles, taking over two buildings that sit on a parking lot along La Cienega Boulevard. Van Noten has made use of the site's two separate buildings by displaying fashion, including a selection of archival pieces, on two floors in the Big House, and a rotating schedule of exhibitions of artists and artisans in the Little House. The space's furnishings come designed by Johan Viladrich, who is known for his zero-waste creations that repurpose existing materials. Following the store's opening exhibitions featuring ceramics by Ann Demeulemeester and a presentation of carpets by the Swiss textile designer and artist Christoph Hefti, Van Noten hosted Piero Golia's work The Dog and the Drop, 2013, an interactive installation which combines an animatronic German Shepherd whose gaze follows a water droplet as it slowly falls from the ceiling.



Feature image: Piero Golia's The Dog and the Drop, 2013 at Dries Van Noten, Los Angeles. Photo: Joshua White