Neringa Cerniauskaite & Ugnius Gelguda On Their New BALTIC Commission
For their first solo exhibition in the UK, Pakui Hardware, made up of artists Neringa Cerniauskaite and Ugnius Gelguda, will present a newly devised commission created especially for the BALTIC Centre for Contemporary Art, exploring the subject of robotic and virtual care at a particularly significant moment when we find ourselves more concerned than ever with the quality and accessibility of healthcare. Pakui Hardware's work considers the movement of capital through bodies, technology and materials and how it shapes our realities. Reminiscent of futuristic or biological settings, their hybrid sculptures and installations use materials such as glass, artificial fur, textiles, leather, chia seeds, soil, silicone, metal and plastics. Exploring questions around contemporary medicine, their work imagines possible futures where material limitations are transcended by fragmenting, multiplying and recreating human and non-human bodies. To learn more about the artist duo and their soon to be unveiled installation at BALTIC, Something Curated spoke with Cerniauskaite and Gelguda.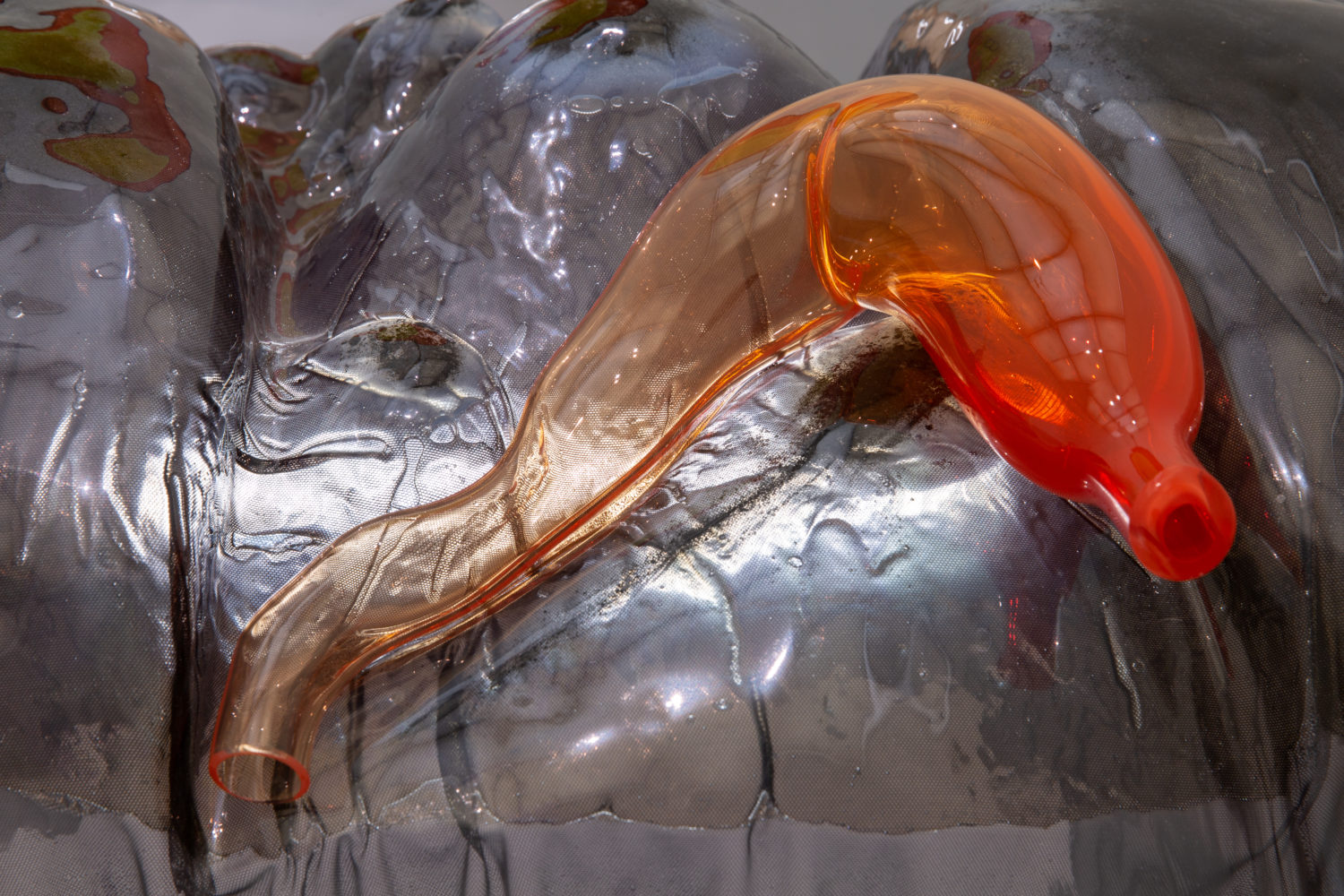 Something Curated: How was your collaborative practice born; and could you give us some insight into your working relationship?
Pakui Hardware: It is hard to trace where the constant and vivid exchange of ideas, visions and references between us grew into something one could call a collaboration. We've made our first larger solo show in 2012, but by that time we were mainly working with 16mm film, archival materials and retro imagination on the future. Pakui Hardware was born in 2014, after two years of us living in New York and thus being influenced by the fresh ideas and aesthetics that were entering the art world at that time. Since then, we've been working together 24/7 as the schedule became more and more tight and we are also partners in life, so the boundary between work and non-work is non-existent.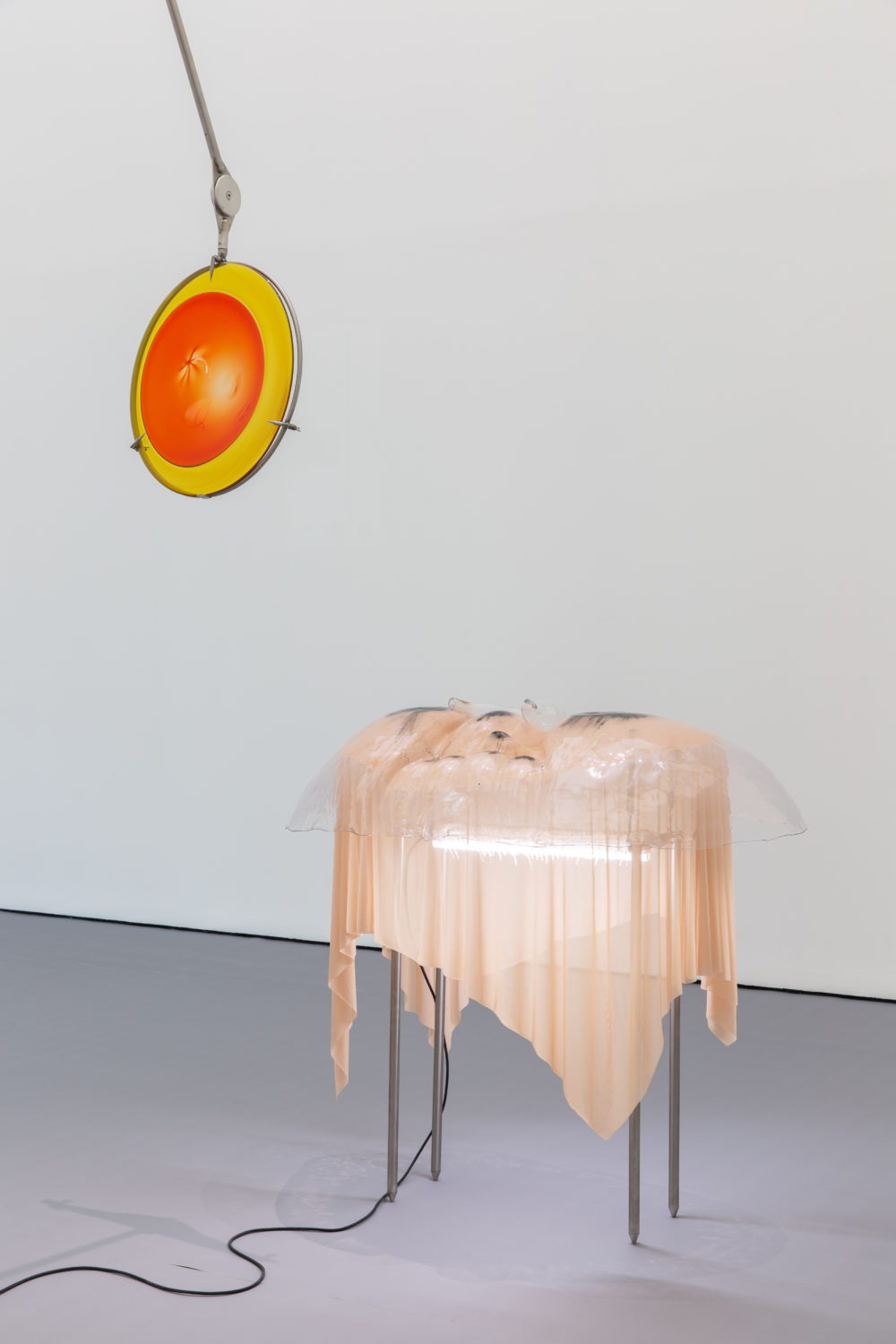 SC: Can you tell us about the new commission you have created for BALTIC?
PH: Virtual Care focuses on the situations and states where the physical bodies of patients and medical staff don't meet in person and are instead mediated by technology, or the care is done by technology entirely. We've explored such fields as tele medicine and robotic surgery (which is still in its early stages), thinking of the complex relationships that are constructed through them – does care becomes less efficient if it is done by or through technology? Perhaps touch is the ultimate healing device? Or, on the contrary, it is easier to complain about the failing body to a listening and recording machine, rather feeling embarrassed for disturbing the overworked medical staff with one's own 'insignificant' problems. Thus the installation resembles an abstracted surgical room, where a hanging sculpture might be seen both as a surgical lamp and as surgeon's arms reaching towards the transparent bodies placed on surgical tables. The round glass objects in the hanging piece might also be seen as lenses – either looking after, or surveilling the bodies in space. It depends on the viewer's reading.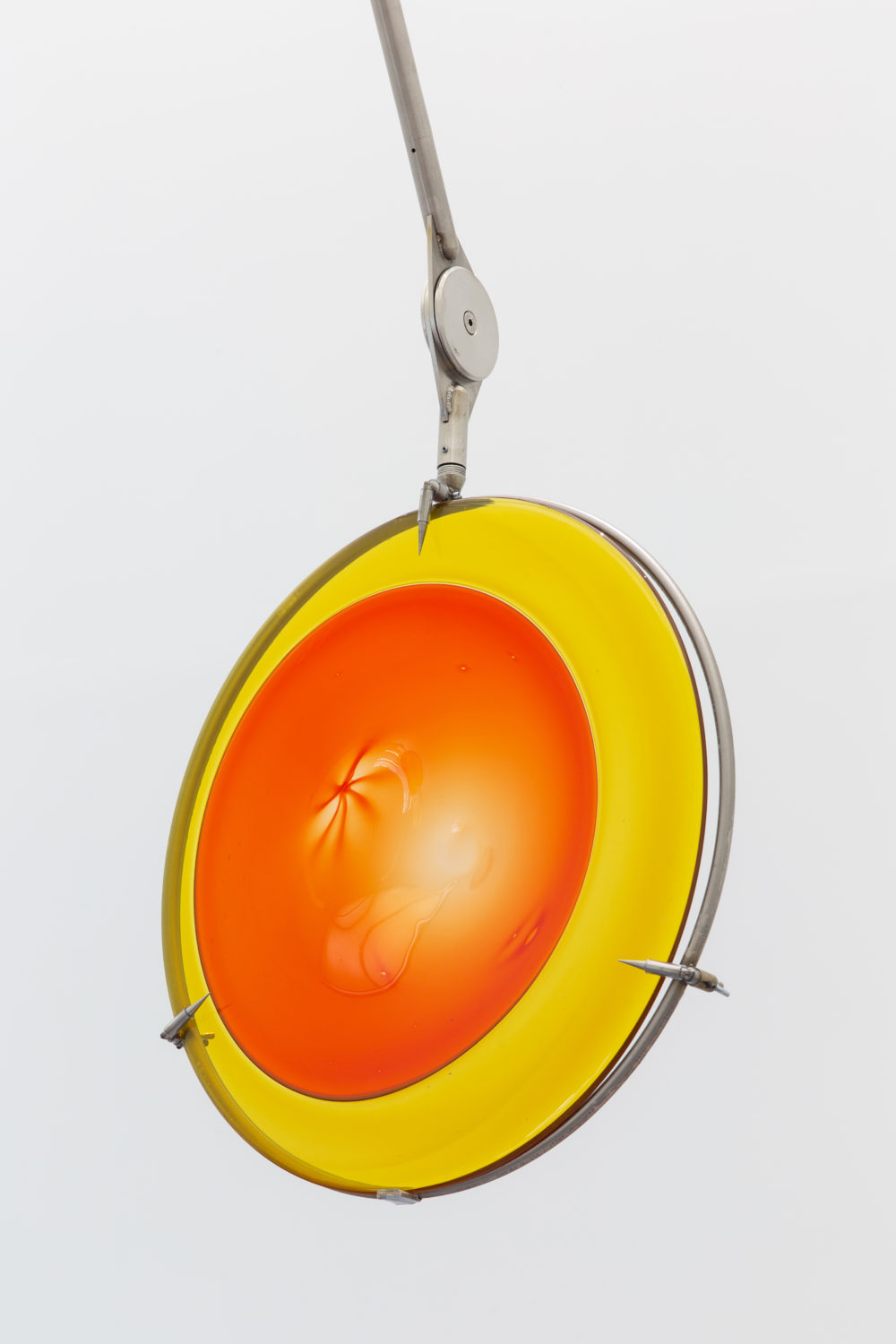 SC: What interests you in exploring contemporary medicine and healthcare in your work?
PH: Since the beginning of our collaborative practice we have been interested in the transformations of bodies, their plasticity and potentiality. Contemporary medicine can offer rich material for such explorations, both visually, materially and conceptually. Science or medicine, however, is always just a starting point for the further speculations and visions we create through our installations.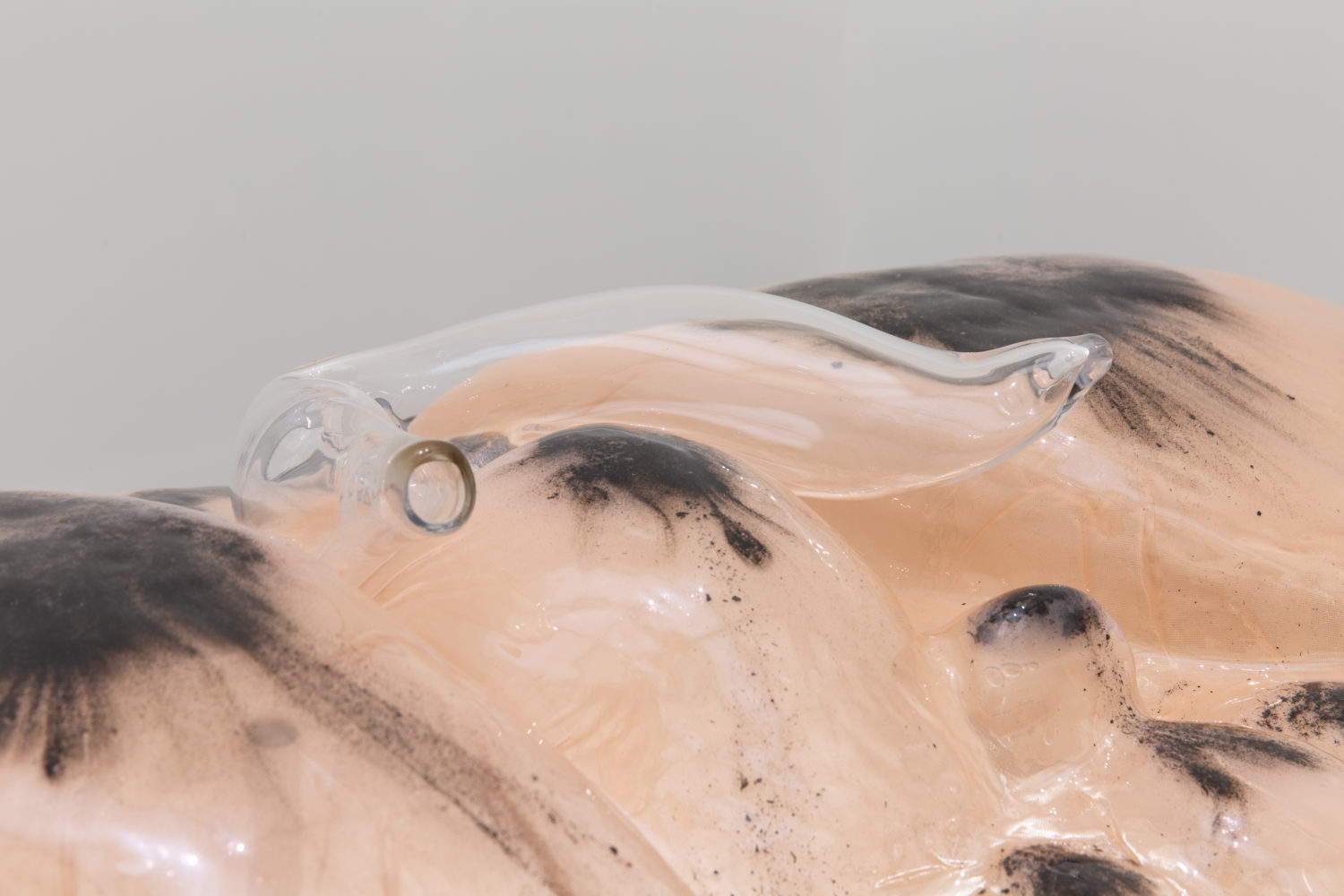 SC: Could you expand on your diverse use of material, from glass and artificial fur to seeds and soil?
PH: Unexpected combinations of diverse materials create conditions for the performative ways the materials start to interact with each other. Mixing together man-made and natural materials, or seemingly natural, but in fact, totally synthetic ones (such as faux fur, for example) allow us to speak of hybridity through matter. Chia seeds in silicone tell their own stories, about the obsession with super foods, for example. Or glass can be seen as taken from anatomical museums as glass models of organs. Each of them bring a very specific context and tactility which we enjoy immensely.



Feature image: Pakui Hardware, Virtual Care, installation view, BALTIC Centre for Contemporary Art, 2020. Photo: Rob Harris. © 2020 BALTIC. Courtesy: the artists and carlier|gebauer (Berlin/Madrid). Commissioned by BALTIC Centre for Contemporary Art