The Aesthete's Wish List: 6 Outstanding Lamps To Light Up May
With a focus on lighting, this month Something Curated highlights six spectacular lamps that oscillate between the realms of fine art and design – all currently available for purchase. These illuminatory sculptures come courtesy a diverse roster of makers, from past and present, whom we take a closer look at.



Oceanic Table Lamp, 1981 || Michele de Lucchi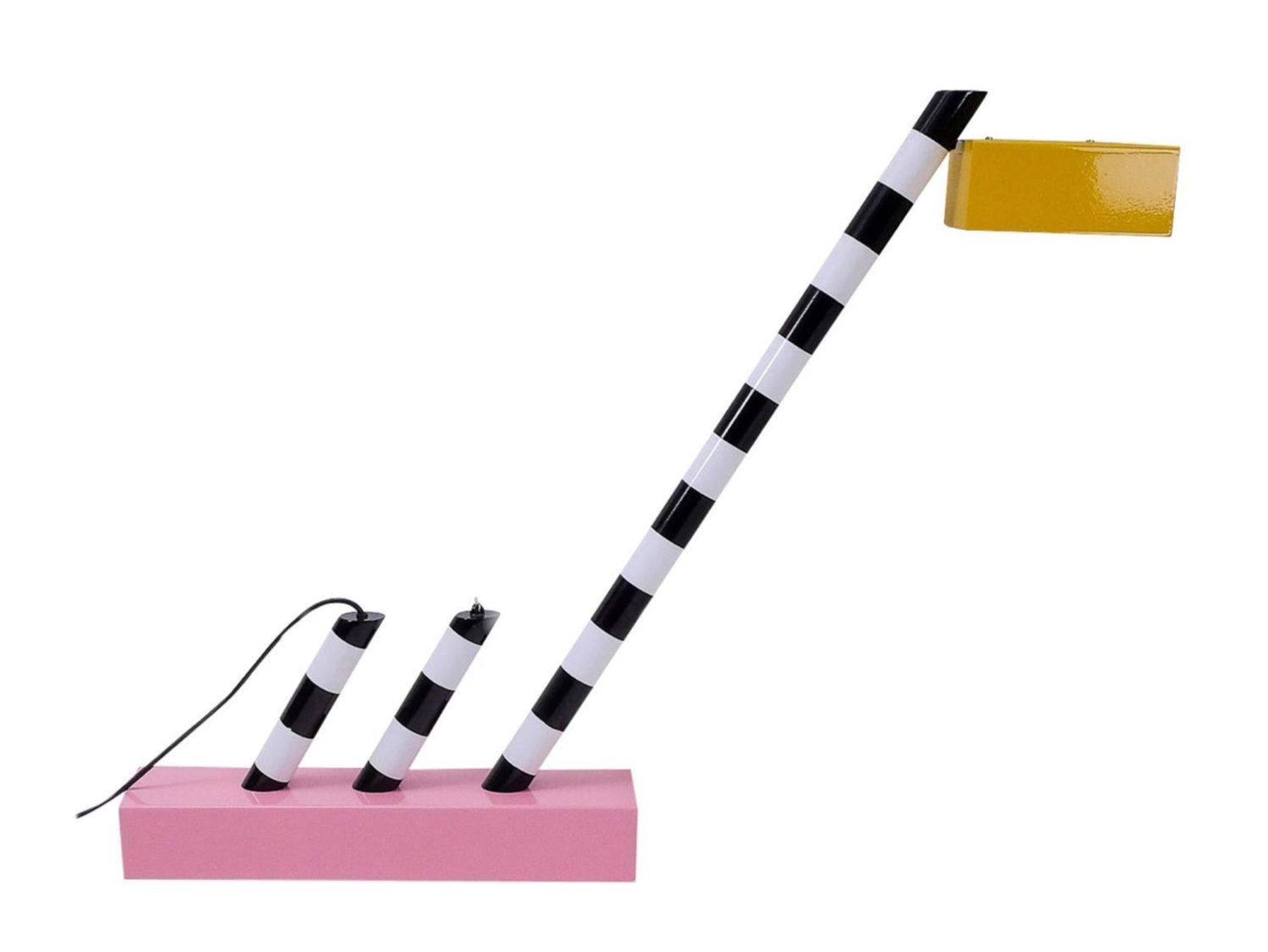 This striking table lamp is a postmodernist work of art designed by Michele De Lucchi in 1981. It is crafted from tubular metal adorned with polychromatic paint that combines a black and white striped pattern with delicate shades of pink and orange. Resembling a whimsical ocean creature, this piece infuses an elegant sense of movement and unique decoration. De Lucchi was one of the co-founders of the postmodern design group Memphis, headed by Ettore Sottsass. This particular piece is an original 1980s edition of the Oceanic Lamp, which has since been re-editioned. Available at 1stdibs.



Table Lamp, 2000 || Gaetano Pesce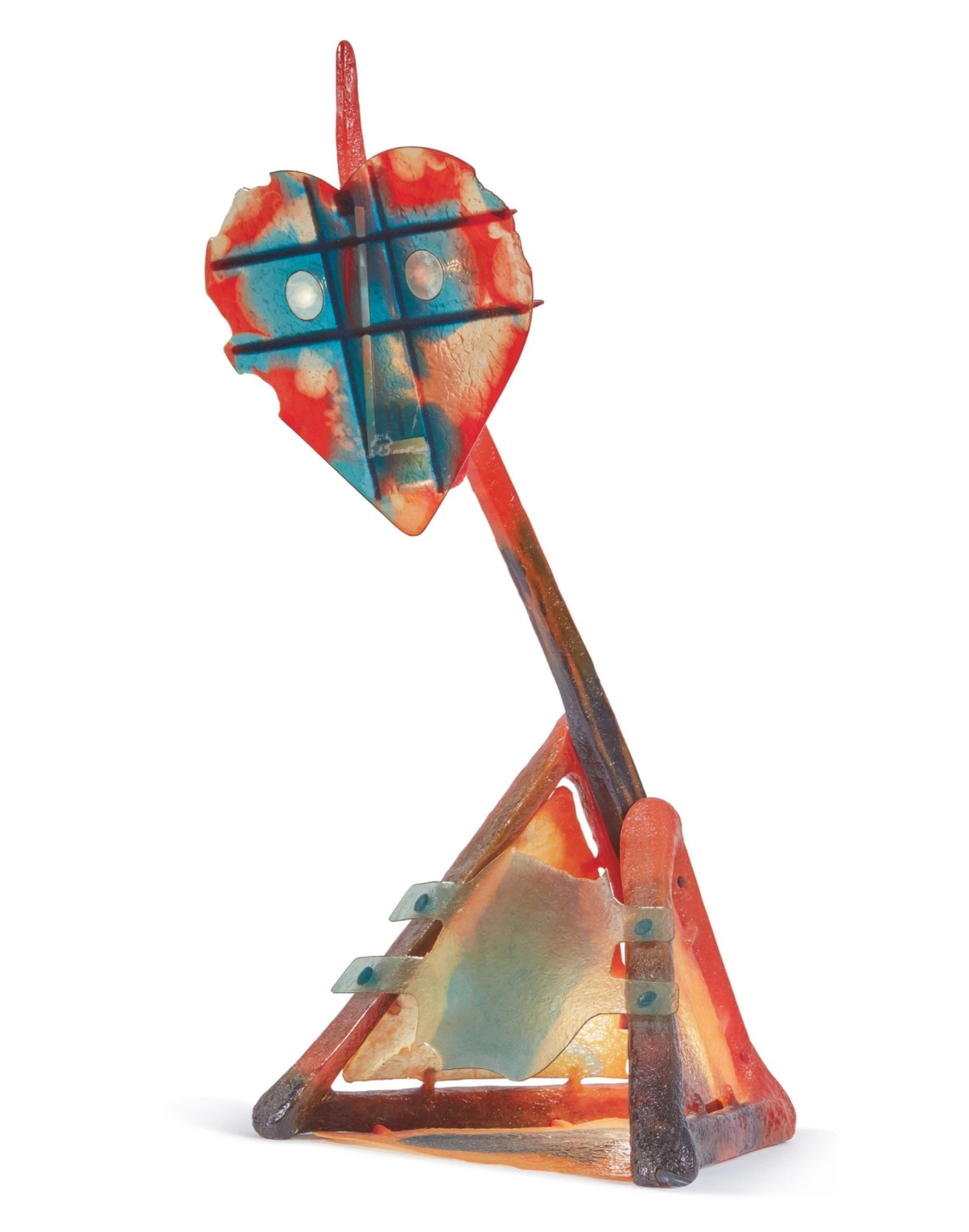 At the intersection of architecture and fine art sits Gaetano Pesce's fascinating practice. The Italian-born architect has been a prominent figure in the industrial design world for the past five decades, challenging the norms of the field and creating pieces that combine functionality with idiosyncratic aesthetics, such as this table lamp. Now based in New York, Pesce continues to produce his bold designs. With resin, foam, and plastics as his signature materials, Pesce has designed for companies such as Cassina, Fish Design, B&B Italia, and Vitra. Available at Pamono. 



Akari UF1-O || Isamu Noguchi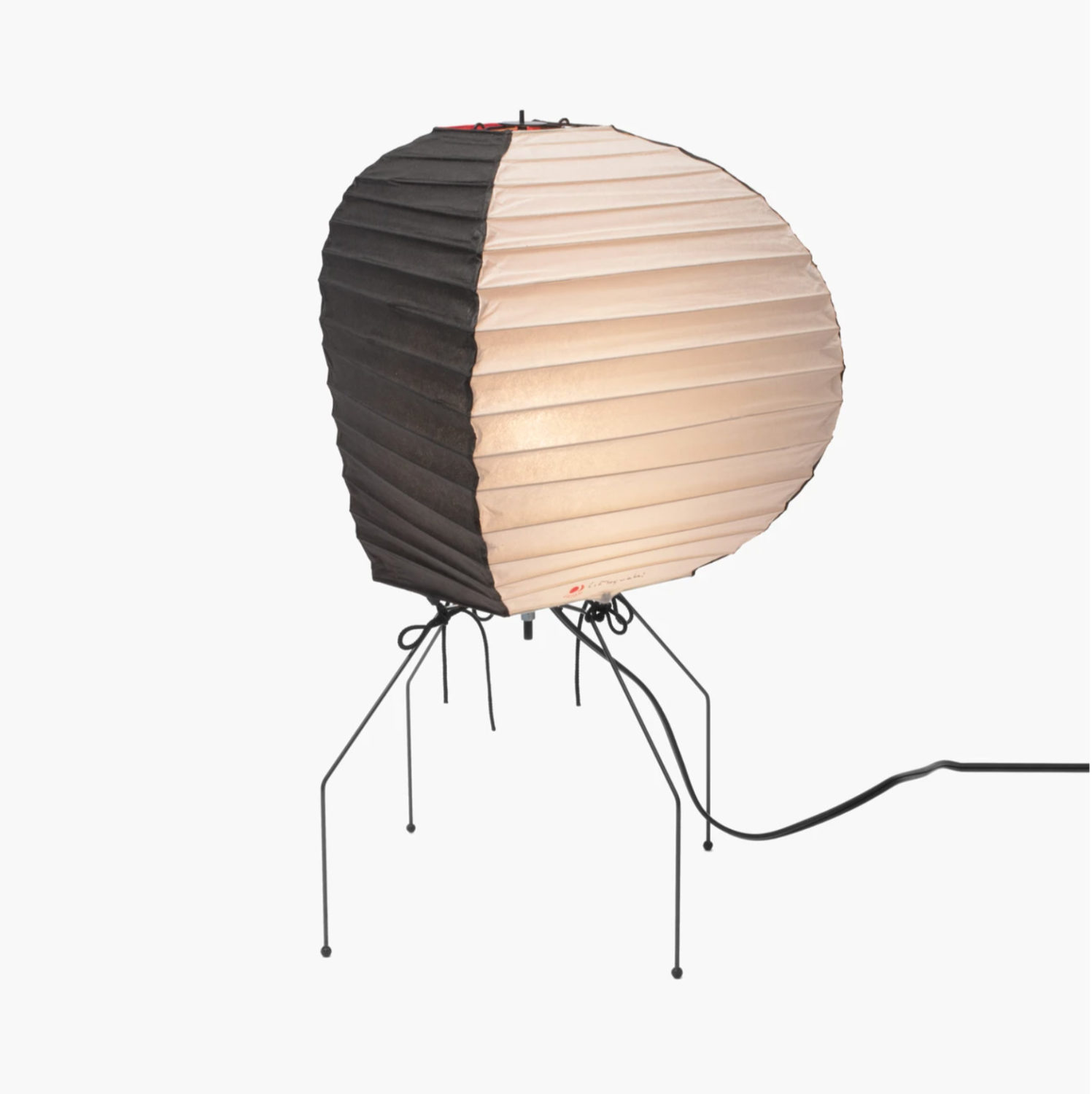 Isamu Noguchi is one of the twentieth century's most important and critically acclaimed sculptors. Through a lifetime of artistic experimentation, he created sculptures, gardens, furniture and lighting, ceramics, architecture, and set designs. Noguchi's Akari Light Sculptures are considered icons of modern design. Designed by Noguchi beginning in 1951 and handmade for a half century by the original manufacturer in Gifu, Japan, the paper lanterns are a harmonious blend of Japanese handcraft and modernist form. Each lamp is fashioned from handmade washi paper and bamboo ribbing, supported by a metal frame. Available at Noguchi Shop.



Lampada Cappello || Oscar Piccolo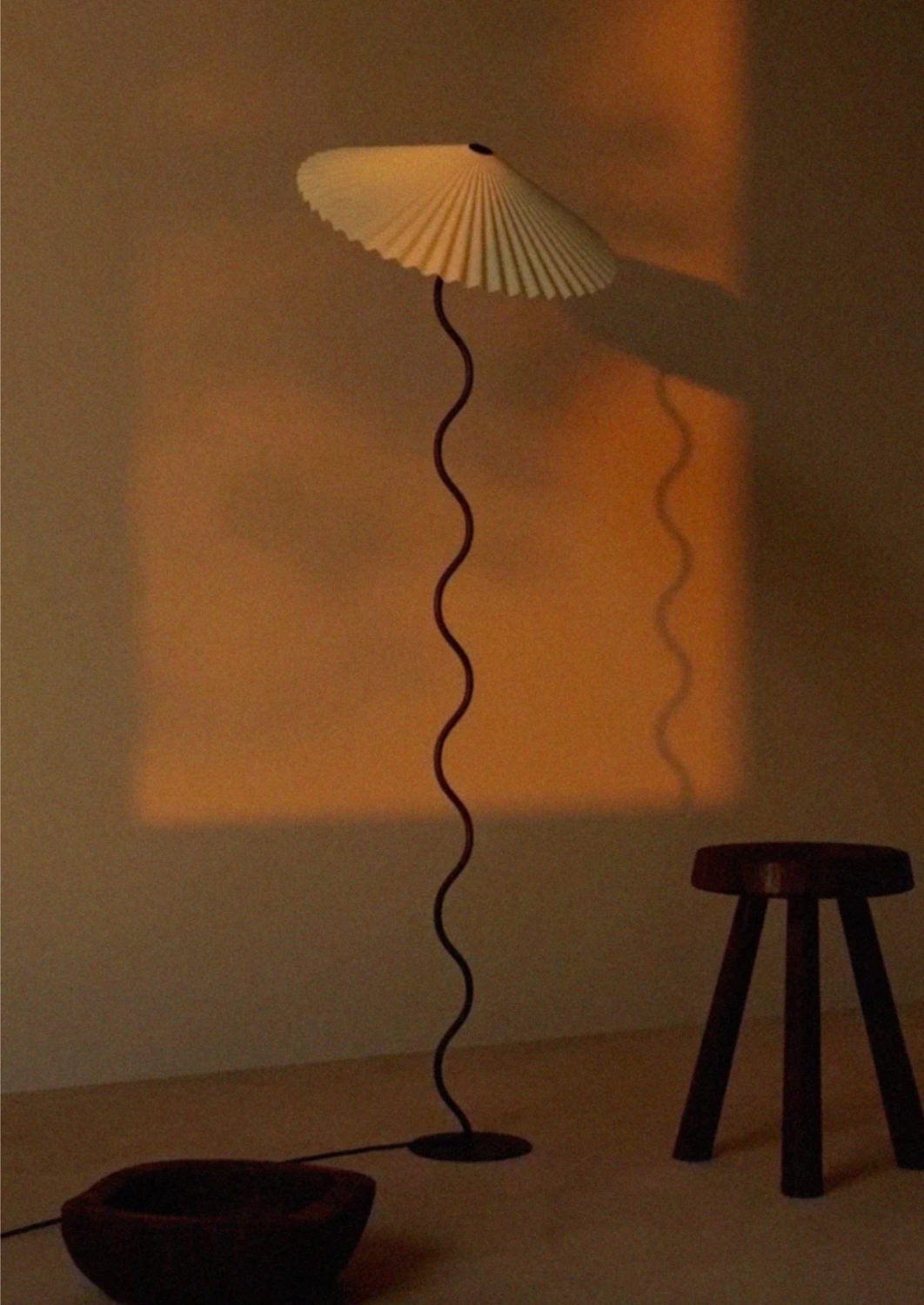 Sicilian-born London-based artist and designer Oscar Piccolo's work is influenced by a migratory childhood, drawing references from diverse fields and geographies. Through furniture design, ceramics, illustrated short stories and architectural compositions, Piccolo's fine art background is evident in his experimental approach to material. The Lampada Cappello is a signature of Piccolo's, inspired by a pleated hat/old lampshade he found. Constructed between England and Italy, its handcrafted Sicilian iron base has been designed to complement the subtle lightness of the pleated lampshade. Available at Oscar Piccolo.



Pendant Lamp, 1950s || Mathieu Matégot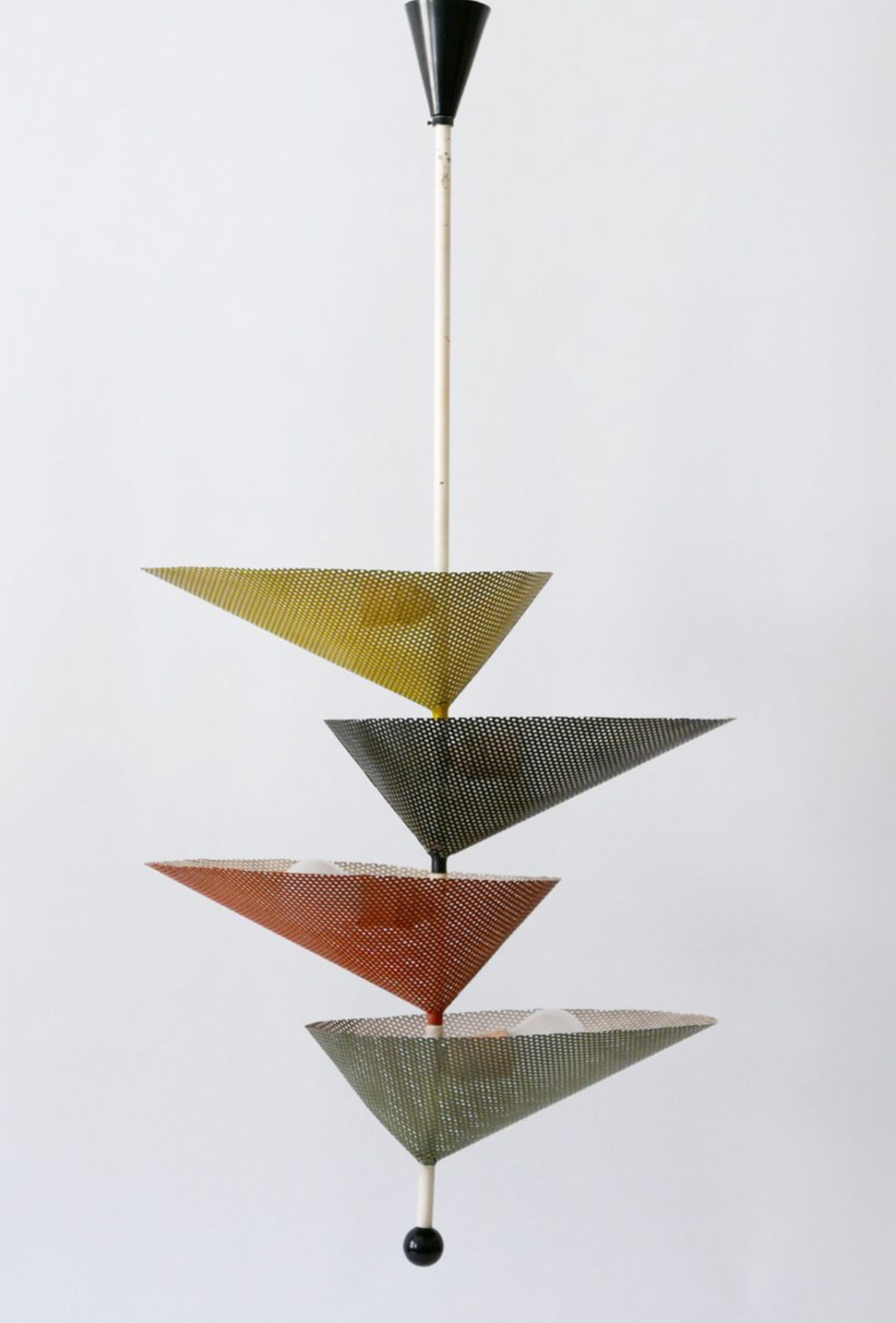 Hungarian-French designer and tapestry-maker Mathieu Matégot was born in 1910 in the suburbs of Budapest. After graduating from Budapest's School of Fine Arts in 1929, he spent time in the US and Italy, going onto settle in Paris in 1931. After the war, Matégot established a Parisian workshop, dedicated to experimental, handcrafted furniture and objects, such as this decorative pendant light. His designs explored a variety of materials, like perforated metal, glass, Formica, woods, textiles, and leather. In 1959, Matégot stopped designing furniture, dedicating himself exclusively to the creation of abstract tapestries until he passed away in 2001. Available at Pamono.



Puffball Room Divider || Faye Toogood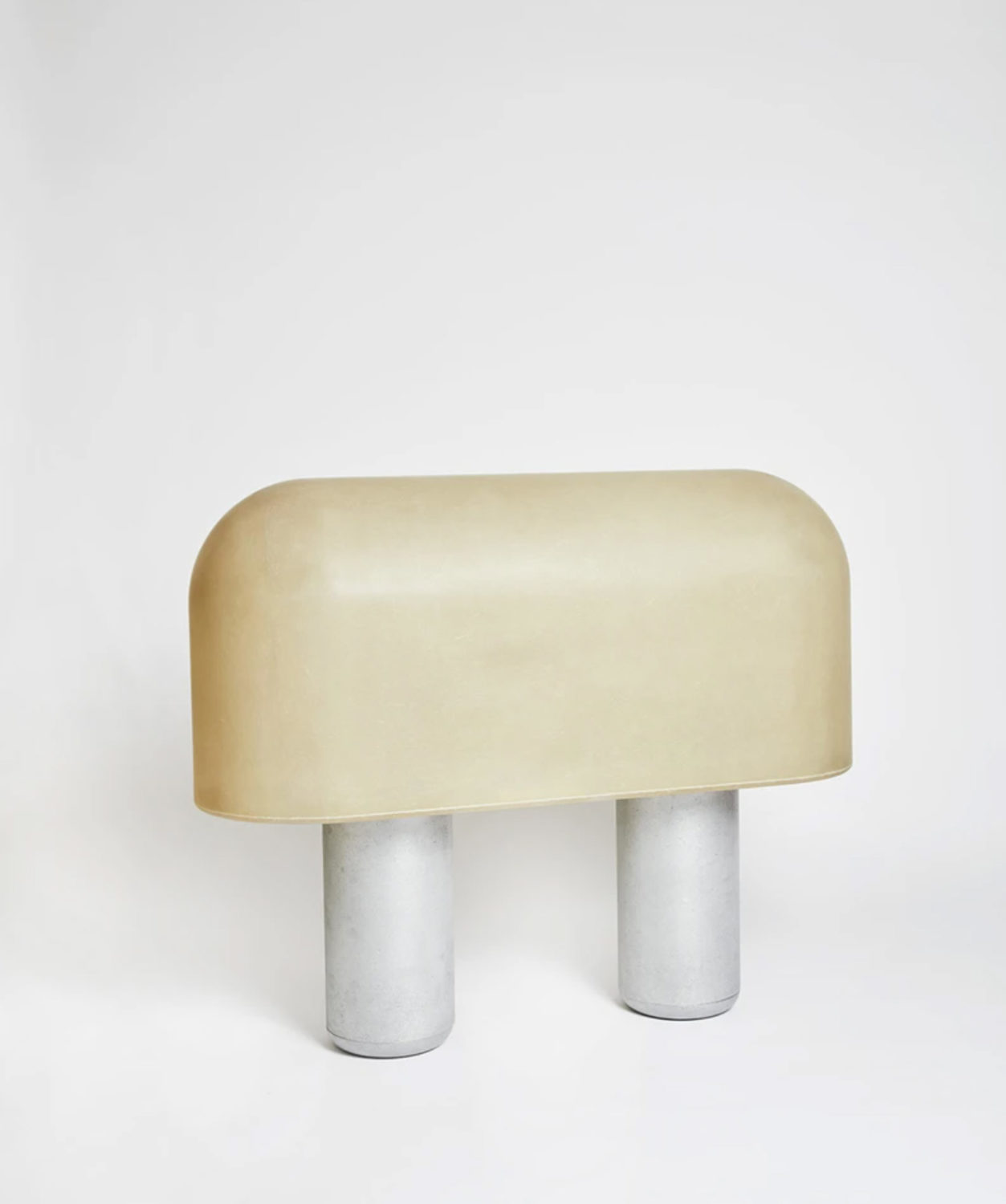 British designer Faye Toogood's furniture and objects demonstrate a preoccupation with materiality and experimentation. All of her pieces are handmade by small-scale fabricators and traditional artisans, with a rawness and irregularity. With an academic training in the theory and practice of fine art, her highly sculptural work, while showing an astute respect for the past, is derived from pure self-expression and instinct. Puffball, a collection of minimal lamps, draws inspiration from the rounded caps and columned stalks of wild mushrooms and toadstools. The chunky silhouettes, made of raw fiberglass and tumbled or painted aluminium, give off a warm luminescent glow. Available at Matter Made.



Feature image: Table Lamp, 2000 by Gaetano Pesce / via Pamono