Interview: Writer-Director Aleem Khan On The Release Of His New Film 'After Love'
British-Pakistani writer and director Aleem Khan is preparing for the UK release of his powerful debut feature, After Love, in cinemas from tomorrow, 4 June. Previously, Khan's short film, Three Brothers, commissioned by the BFI and Film London, earned him a BAFTA nomination. Following this success, After Love has received selections at Cannes Critics' Week, Telluride and TIFF before having its physical world premier at the London Film Festival last year. The film tells the story of Mary Hussain, played by Joanna Scanlan, who converted to Islam when she married and now is in her early 60s, living quietly in Dover with her husband Ahmed. Following his unexpected death, she discovers that Ahmed had a secret life just twenty-one miles away, across the Channel in Calais. To learn more about After Love, Khan's background, and how he is feeling about the film's imminent release, Something Curated spoke with the filmmaker.



Something Curated: Can you give us some insight into your background and how you first became interested in writing and directing films?
Aleem Khan: I've always made little films in a weird way. One of my constant memories of my dad growing up was just him filming us as kids all the time with his huge VHS camcorder. And then I became that kid in college; I had a camera glued to me at all times, and was always making up little scenarios and films, filming friends and editing things. I've always been into filmmaking but I never really saw it as a career until I was about nineteen. Then I thought, actually this could be something. It was really important to me to do something that I really cared about but I didn't naturally think, oh I'm going to be a filmmaker, but I decided to do a film degree at university.
It was here that I was introduced to Italian neorealism in cinema; it was seeing films like The Battle of Algiers that really made me understand that film was going to be something very central in my life. It kind of politicised me in a way and it showed me how we communicate very personal and political ideas through this medium. After I left university, I worked as a runner, among various other jobs in production companies, while all the time making short films. The last short film I made was called Three Brothers – it was quite successful, and it received a BAFTA nomination. This gave me visibility more than anything else, and from there I was able to speak with financiers and execs to make After Love.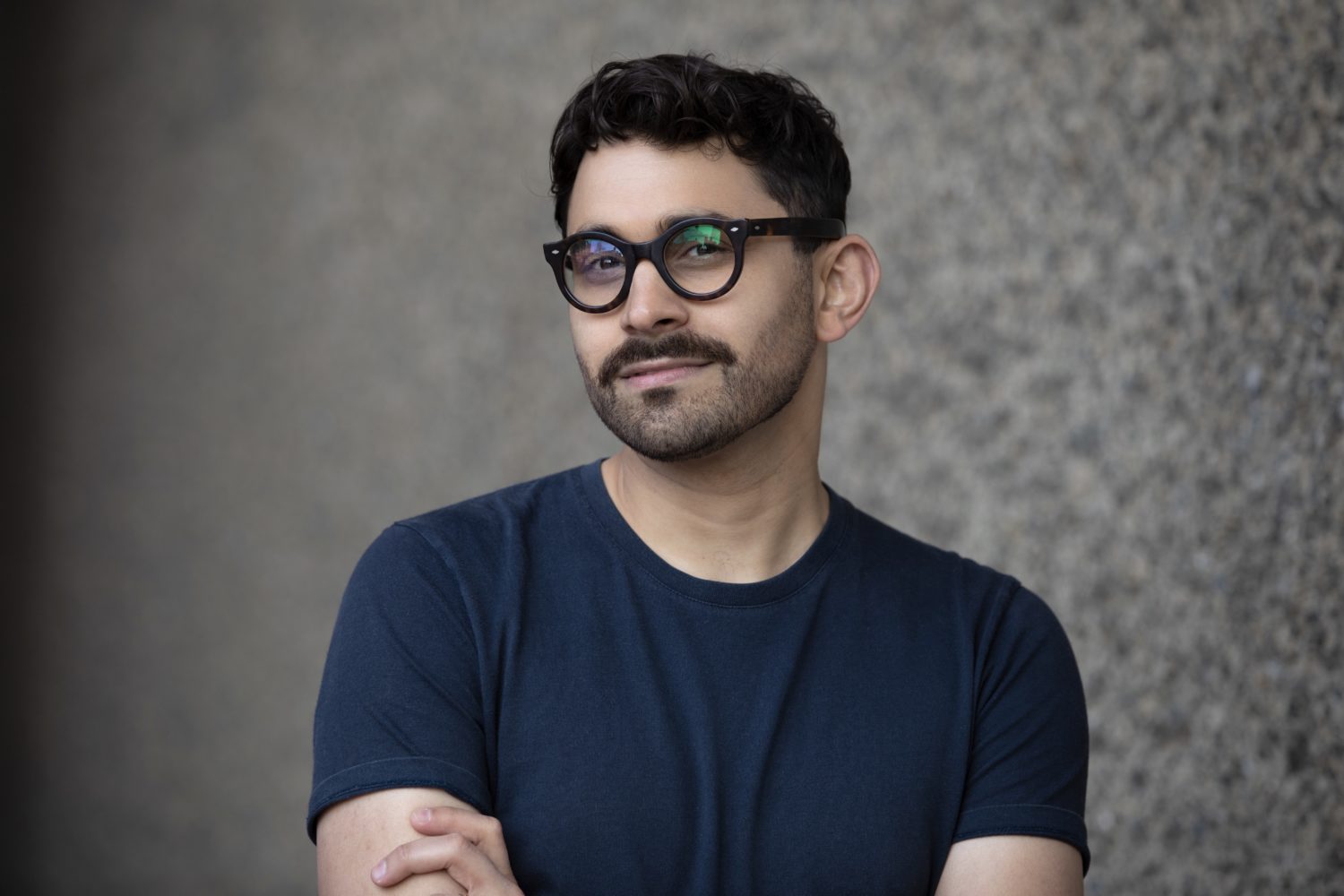 SC: What motivated you to make After Love?
AK: Many things. But I think an overriding motivation came from me wanting to explore my own sense of fractured, multi identities. My mother is English, a white Muslim convert, and my father is Pakistani. They met when they were teenagers and they moved to Kent, where the film is set, and they had seven kids. Growing up, I never felt fully in any camp; I was always oscillating between two very distinctive sets of identities. And I didn't understand that these identities could be layered — it felt like it always had to be a choice between one or the other. I couldn't be both. I wanted to make a film that looked at that duality.
Also, my mum was the framework for Mary; she converted before I was born and is a practicing Muslim. I've always been fascinated by this journey she had had with my father — the challenges they faced, the stories they would tell us, the racism they endured, the difficulties with their own families. It really highlighted the love they had for each other. They did what they wanted because they loved each other so much. I wanted to explore this idea of how we construct our identities and who we construct our identities for.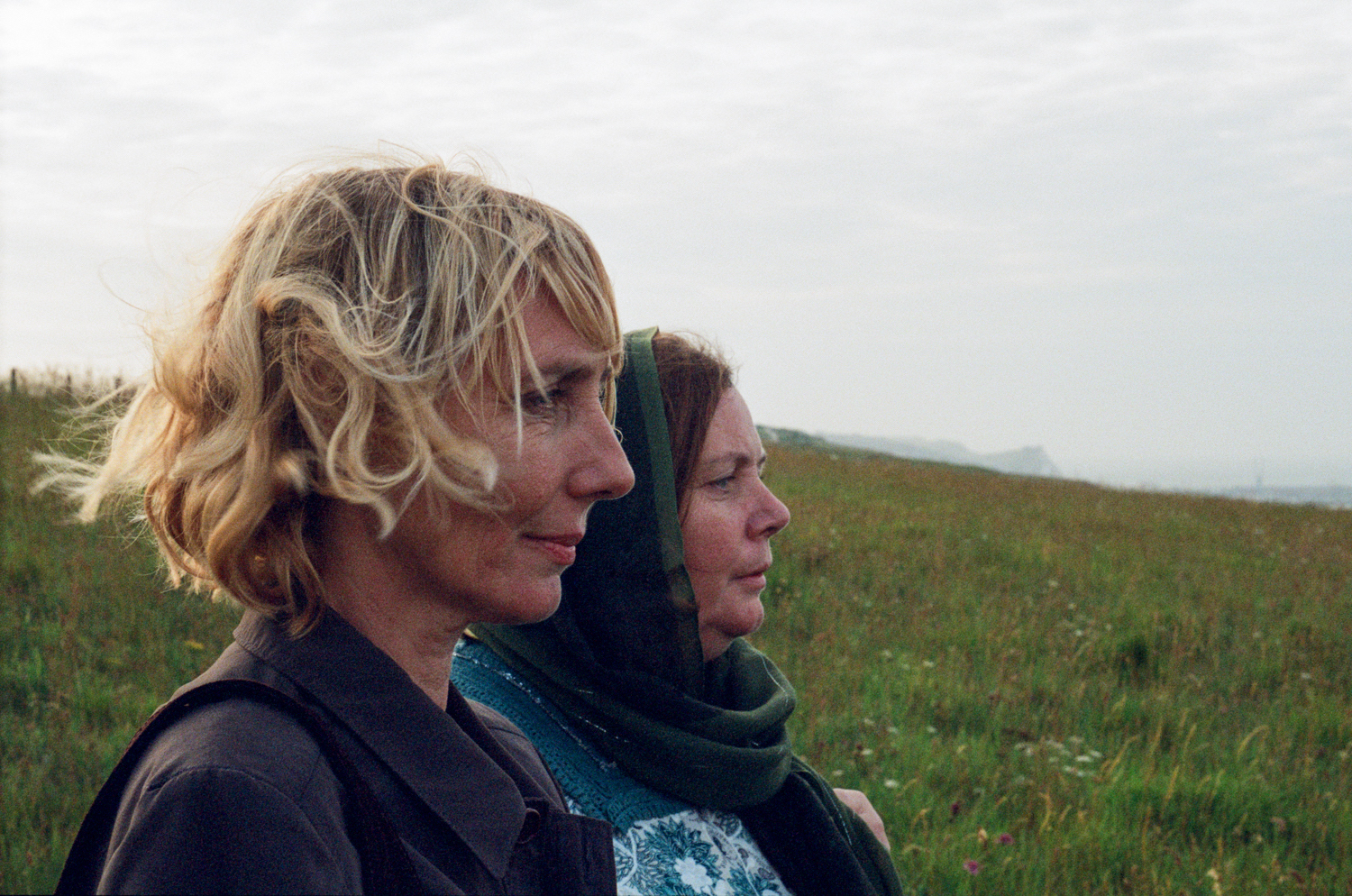 SC: In the film, Ahmed is revealed to the audience only through the memories of two women — what was the thinking behind this way of storytelling?
AK: For me, it's much like life. When we lose someone that we love, the essence of them continues — they kind of transpose into the things they leave behind, like their music, the food they liked, the clothes they wore, their children. They continue on in a different form and the way we relate to their belongings is charged and reconfigured. And we reconfigure ourselves in the absence of that person too — I think this is something we all go through at some point in our life. The film is kind of like a ghost story in a way; it plays out in the shadow of this man. It's about these two women piecing together the other side of this man through the things that he left behind, through the other families — it's a journey of understanding how they fit into that bigger picture.
SC: Can you expand on the reoccurring visual presence of the cliffs?
AK: The way I approached the iconography was with a lot of repetition — I kind of saw it as spirals. The framing we repeat, but perhaps in a slightly different way, just slightly altered. We start in Dover and we end in Dover but it's re-augmented because of the journey they've been on. With the cliffs specifically, for me there was a lot of meaning bound up in what those cliffs represent. I think in the UK there is a very old fashioned, white, traditional idea that the cliffs represent England, and the Second World War, and Winston Churchill, and this very "English" sense of identity. I guess I was always keen to dismantle that because I don't believe identities are ever truly fixed. And I also think our understanding of what those cliffs mean really depends on what side of the Channel that you're on. From Calais, those cliffs represent something completely different to the people that live there, to the refugees that are trying to get there. That really mirrors the journey of these women, especially Mary. It's about seeing the story from multiple viewpoints.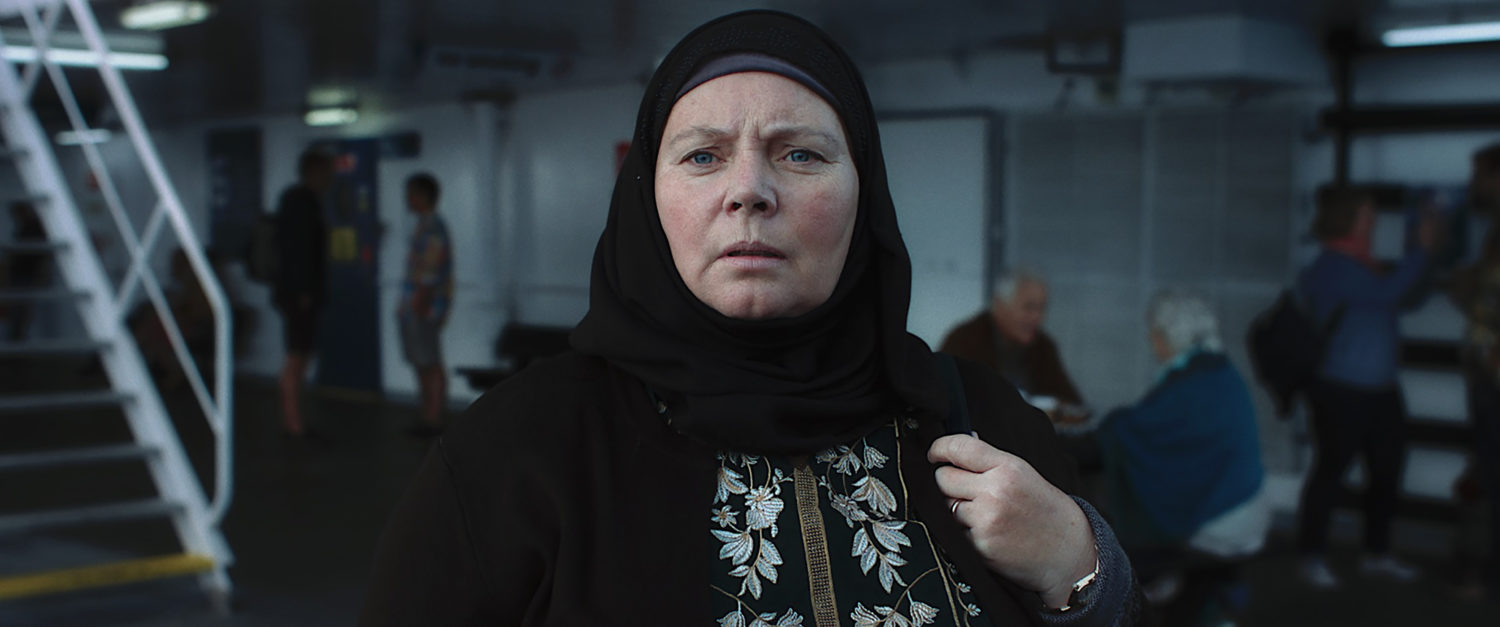 SC: Can you share with us any projects you're working on at present; and how has the pandemic impacted your way of operating?
AK: There are ideas but nothing at this point to share. A lot of people have asked if I'm writing right now but actually I just want to enjoy this release. It's been eight years to get to this point — I spent six years writing the screenplay and over the last year we were invited to Cannes, Telluride, Toronto, Tokyo, these wonderful festivals that I'd dreamed about attending but in the end was unable to due to the pandemic. It was a bittersweet part of the journey to be accepted but then not go. For me, it was about wanting to engage with other filmmakers and audiences. The journey of making a film is quite isolating, it can be very solitary for long periods of time and an exciting point is when you get to connect with people. We did actually have to complete the film during the pandemic; the grade we did remotely, and the sound design worked a bit like that too. We had to adapt. And from a very existential point of view, it also felt like, does this film really matter? There's this sense of global doom that began to takeover. It did put some things into perspective. But I think that's why now I am just so eager to speak to people and meet with audiences — I'm very excited about the release on Friday. It's having a really wide release across the UK and hopefully it will spark a discussion — I am eager to hear what people have to say about the film.



After Love will be released in UK & Irish cinemas 4 June 2021



Feature image: Director Aleem Khan & Joanna Scanlan on location for After Love. Courtesy Aleem Khan and BFI