The 20th Serpentine Pavilion, designed by Johannesburg-based practice Counterspace, directed by Sumayya Vally, will open on 11 June 2021. Vally is the youngest architect to be commissioned for this internationally renowned architecture programme. Her Pavilion design is based on past and present places of meeting, organising and belonging across London. The forms in the Pavilion are a result of abstracting, superimposing and splicing architectural elements, varying in scales of intimacy, from various locations, translating the shapes of London into the Pavilion structure in Kensington Gardens. A new fellowship programme to support artists, Support Structures for Support Structures, is being announced on the occasion of the 20th Pavilion, creating a legacy for this unique commission and signalling a new chapter in the commission's history.
Vally explains: "My practice and this Pavilion is centred around amplifying and collaborating with multiple and diverse voices from many different histories; with an interest in themes of identity, community, belonging and gathering. The past year has drawn these themes sharply into focus. Through Support Structures for Support Structures, we are working to deepen the Pavilion's intent and focus through a fellowship that helps nurture the practice of individuals and collectives that hold space for communities to gather across London." The fellowship will support up to ten artists and collectives in London working at the intersection of art, spatial politics and community practice with an unrestricted grant to develop their creative ideas and will also invite grantees to join an interdisciplinary network for support, development workshops and mentoring.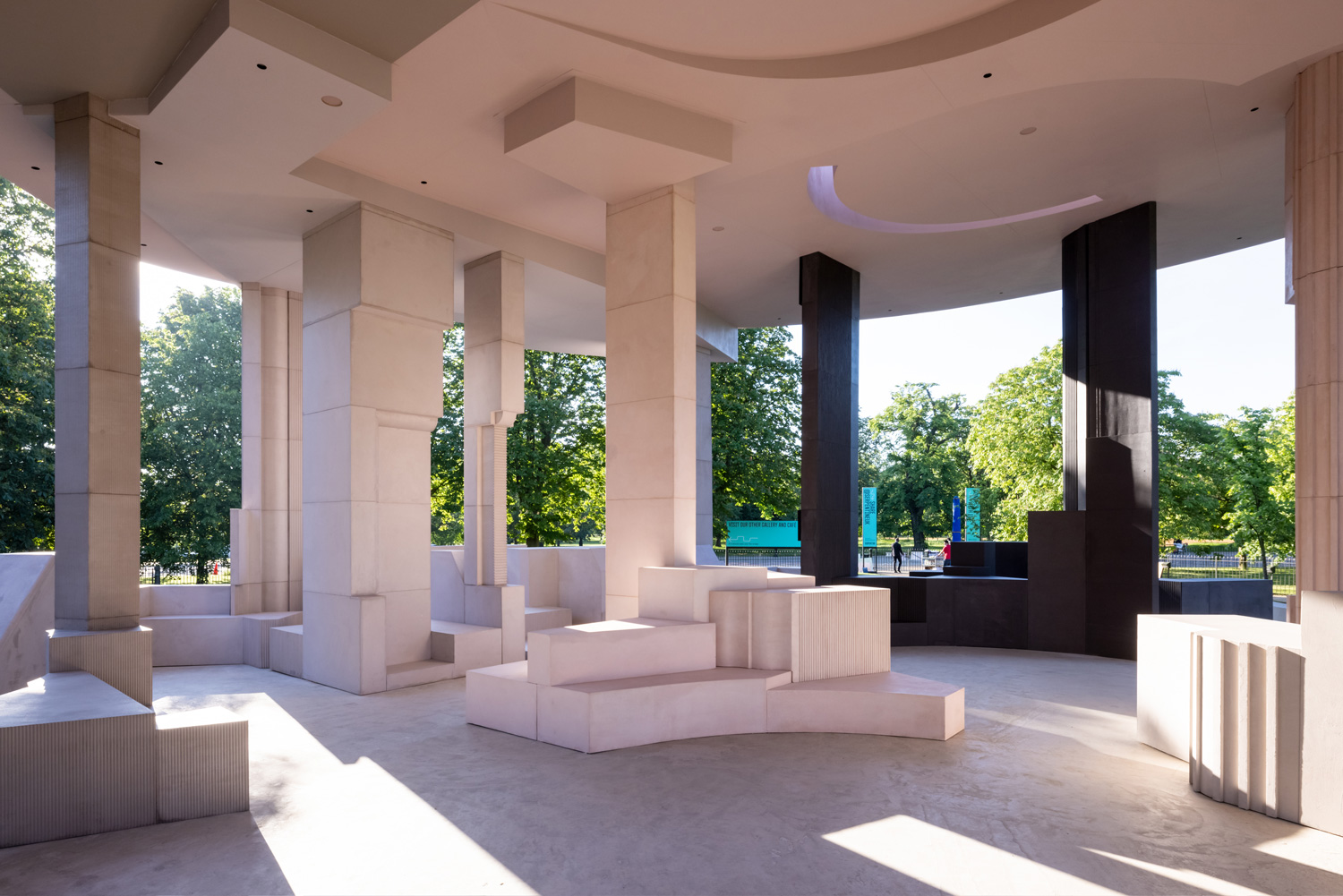 The architect continues: "I am excited to work with Serpentine's Civic Projects team to make this fellowship Support Structures for Support Structures a lasting legacy for the 20th Serpentine Pavilion — to seed, support, grow and imagine different networks, structures, and bodies of knowledge in the arts. One of the most integral parts of this commission has been to extend the ethos of the Pavilion at different scales and in different realms — extending the commission by dispersing parts of the Pavilion and its various commissions over the summer and beyond. This fellowship truly gives us the opportunity to expand the reach of the Pavilion beyond its physical lifespan; and points directly to our collective role and the responsibility that architects have in working toward systemic change."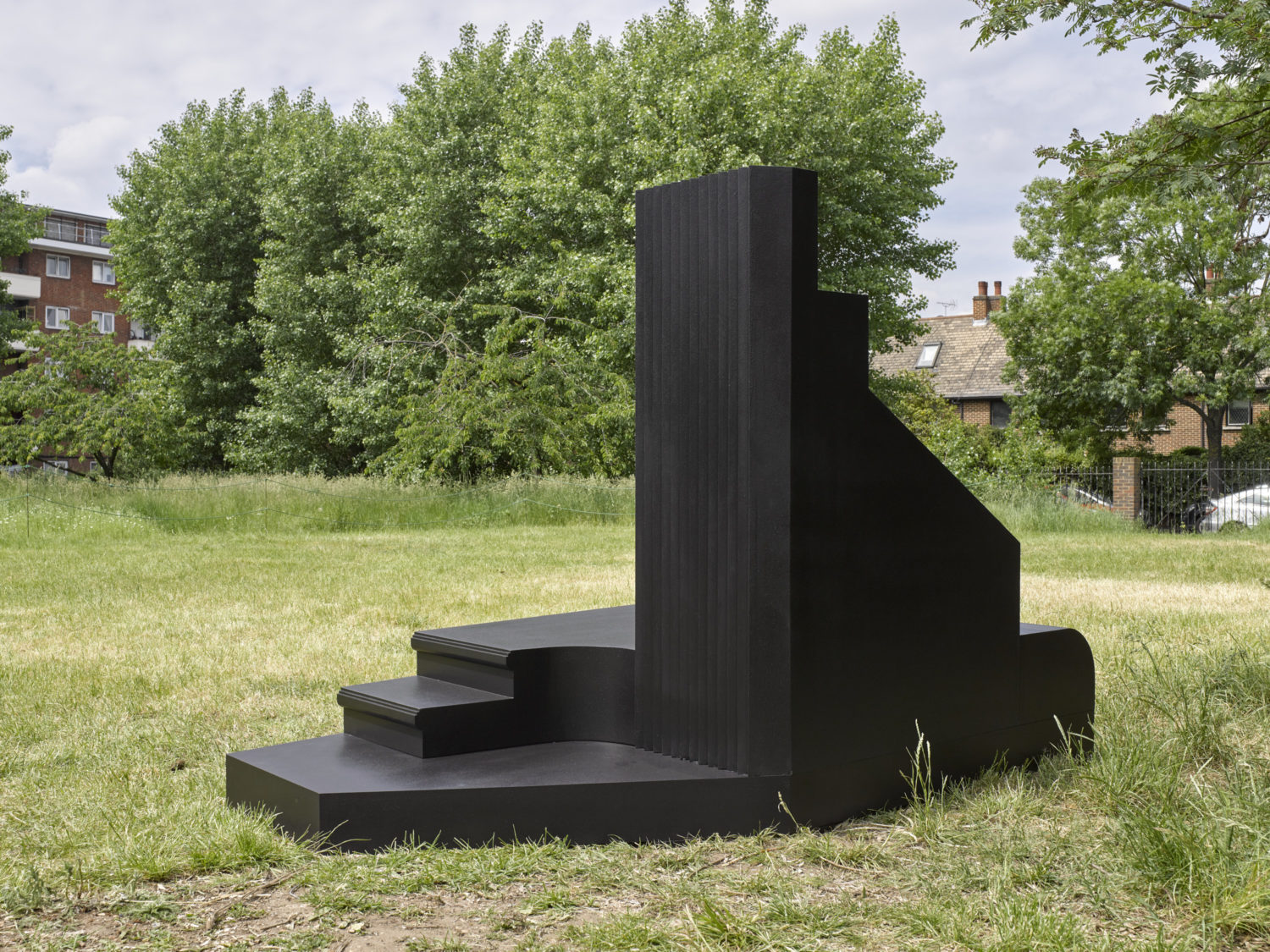 The Pavilion references the architecture of markets, restaurants, places of worship, bookshops and local cultural institutions that are particularly significant to diasporic and cross-cultural communities in neighbourhoods including Brixton, Hoxton, Hackney, Tower Hamlets, Edgware Road, Barking and Dagenham, Peckham and Notting Hill, among others. For the first time since the programme started, the commission extends to the city, as four fragments of the Pavilion are installed in selected locations across London to support and facilitate gatherings and impromptu interactions and honour places that have held communities over time.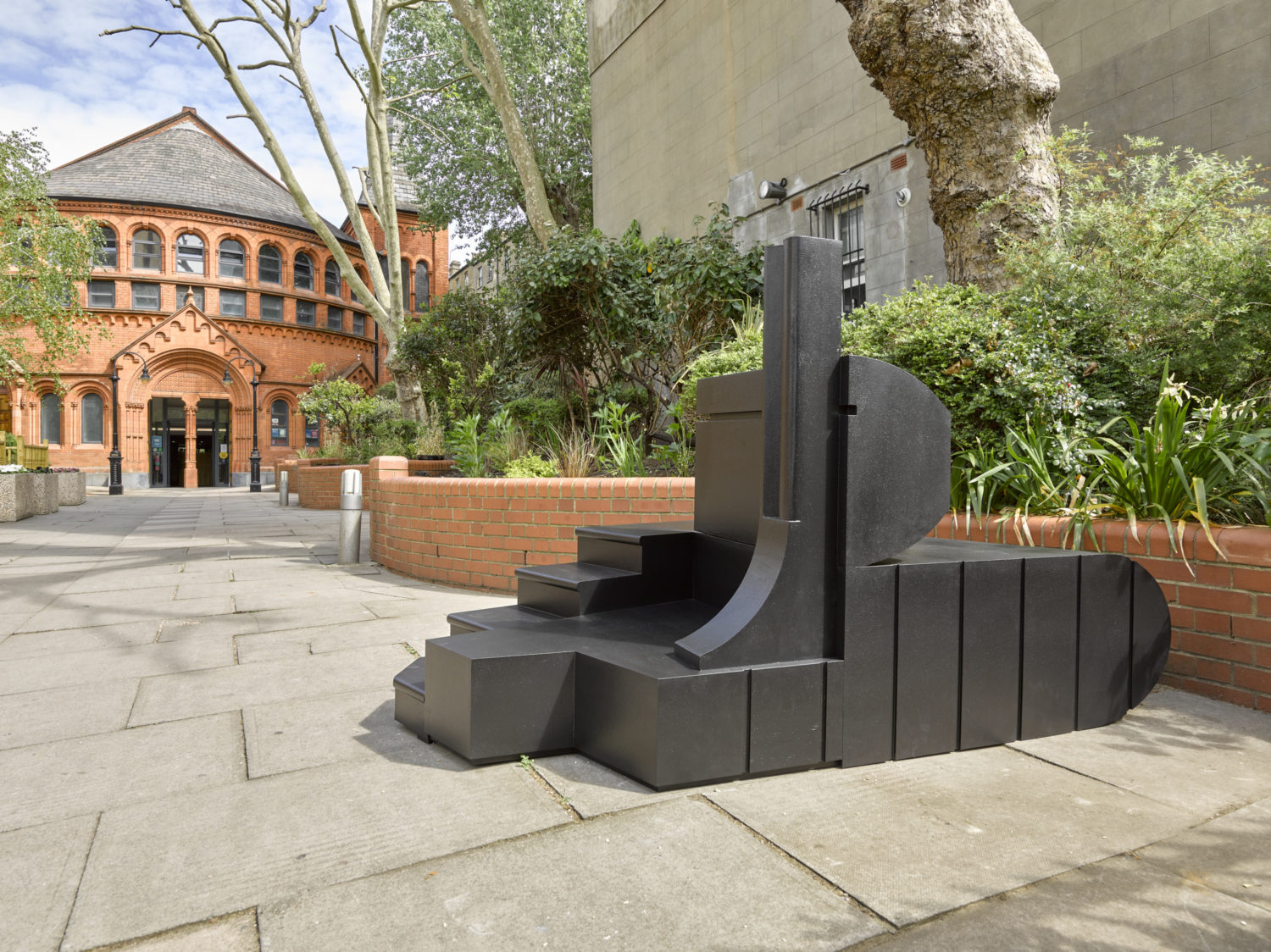 The partners hosting these fragments are: New Beacon Books in Finsbury Park, one of the first Black publishers and booksellers in the UK; multi-purpose venue and community hub The Tabernacle in Notting Hill; arts centre The Albany in Deptford; and the new Becontree Forever Arts and Culture Hub at Valence Library in Barking and Dagenham, which was established this year to commemorate the centenary of the UK's largest council housing estate. A specially commissioned programme for the Pavilion, Listening to the City, will feature work by artists including Ain Bailey and Jay Bernard, connecting visitors to the stories and sounds of lost spaces across London.



Feature image: Serpentine Pavilion 2021 designed by Counterspace, Interior View. © Counterspace. Photo: Iwan Baan