10 Art & Design Graduates To Watch From Central Saint Martins 2021 Showcase
As we are faced with mounting uncertainties in a world shaken by the Covid-19 pandemic, the global recognition of racial injustice ignited by the Black Lives Matter protests of summer 2020, and, to an extent, Britain's departure from the European Union, the exploration of unchartered territories, investigating new ideas, ecologies, materials and economies, is becoming evermore relevant to our existence. Launching today, 30 June 2021, discover the graduating artists, designers and innovators from Central Saint Martins as they share ways for our rapidly changing world not just to grow but, ideally, to flourish. Alongside the online Graduate Showcase, the school has an events programme of digital conversations and performances as well as physical exhibitions across London. To mark the multichannel presentation's launch, Something Curated highlights the work of ten talented graduates to keep an eye on, practicing across the fields of Fine Art, Fashion, Industrial Design, Performance, Textiles and more.



Victoria Gobuiwang (BA Textile Design) || The Airplane View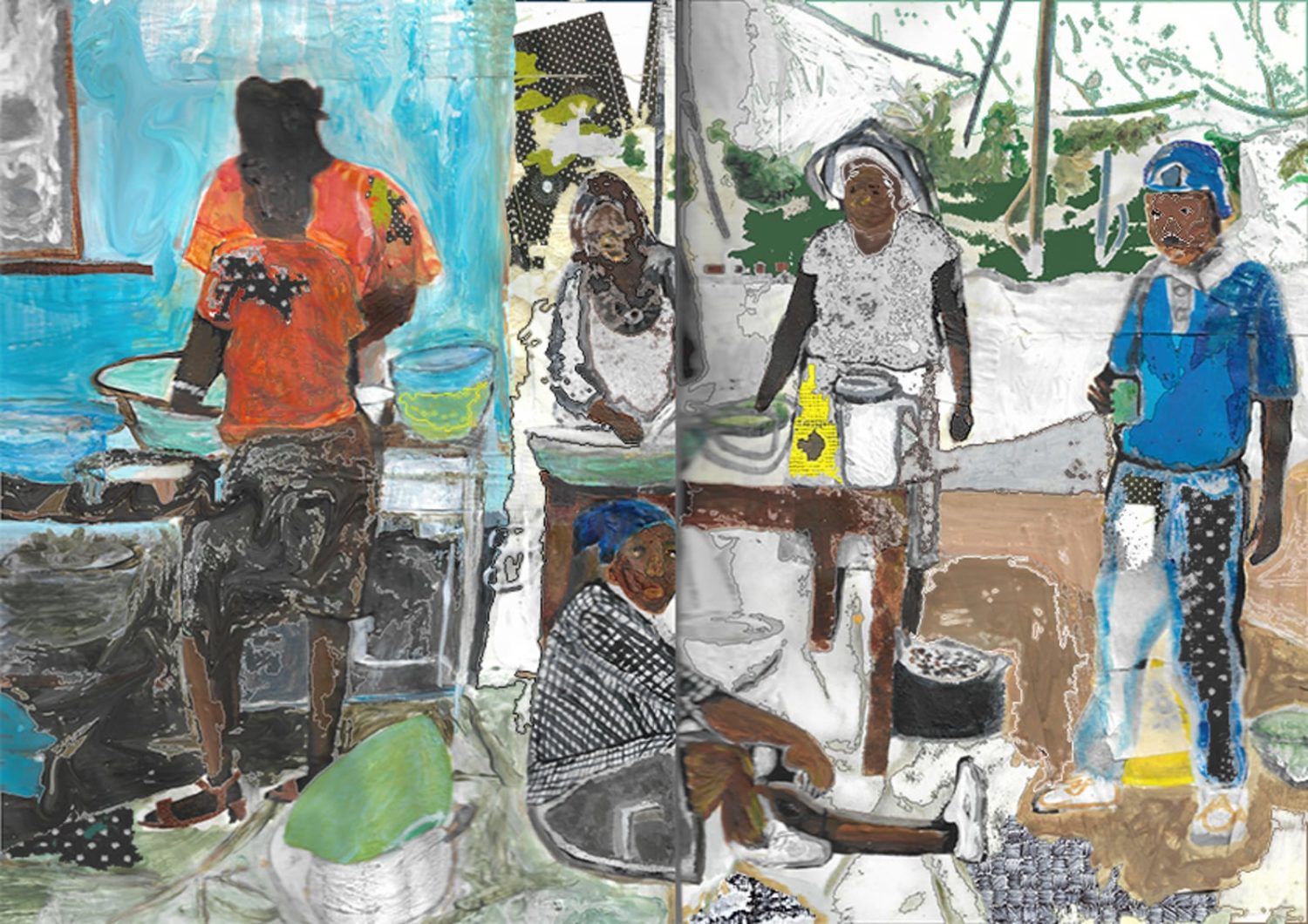 Born in Botswana, Victoria Gobuiwang's work revisits childhood memory, reflecting on specific moments like family reunions, exploring the visual value in elements such as the fabrics worn by her grandparents. On her graduate project, she expands: "My initial plan for this project was to produce a composition based on sections of circuit boards, and link this with my life in Botswana and England. This has become more abstract as my work has developed. The patchwork shapes are of landscapes in my memory, patterns that feel like home. I have used different fabric designs from England and Botswana as a point of reference to produce this cultural framework. My main piece is a blanket that can be wrapped around the body in various ways or draped over objects."



Gayi Soori (BA Ceramic Design) || Limulus | Talos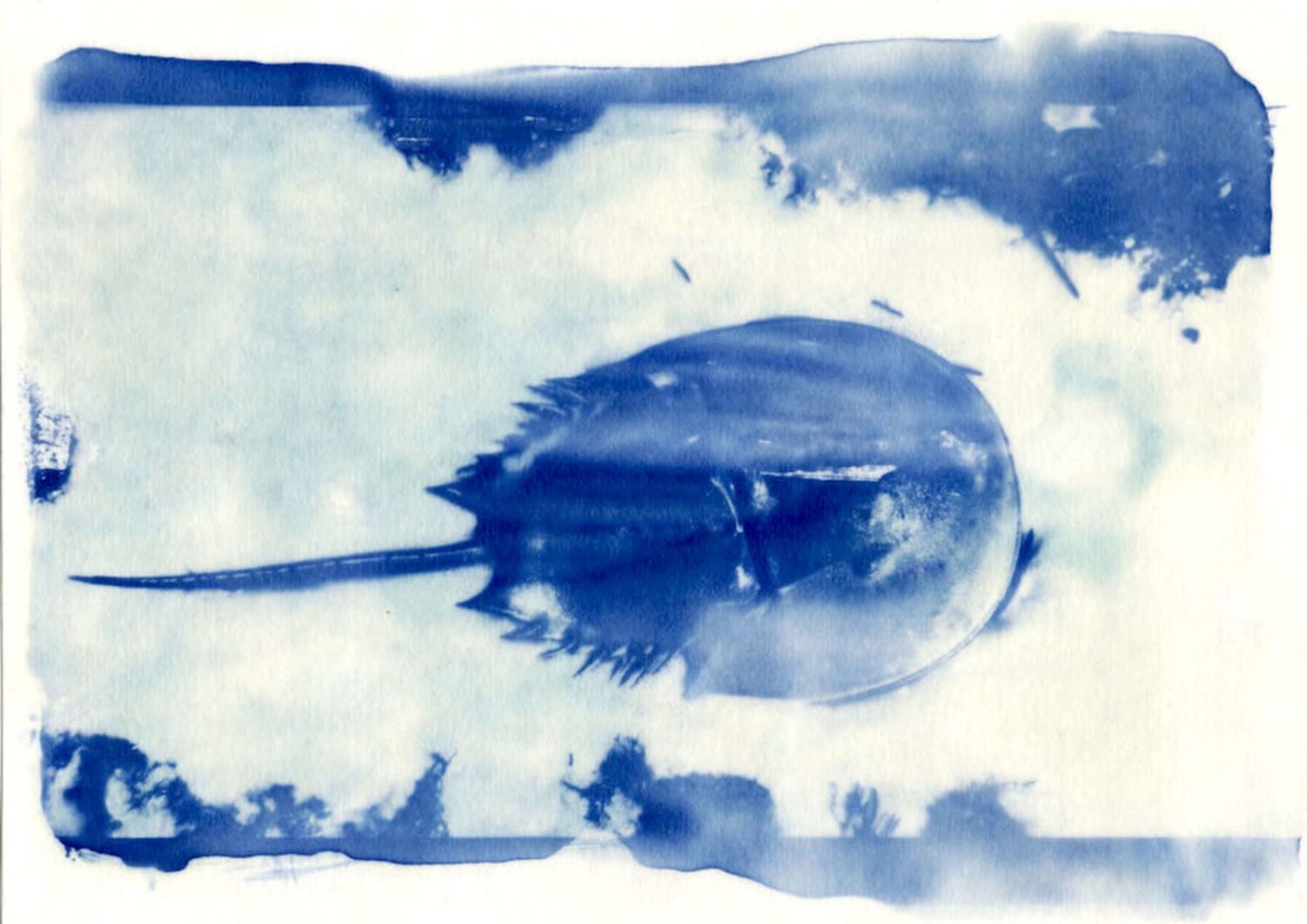 Visual artist Gayi Soori works across fine art ceramics, print and moving image. Her graduate work examines the web of interactions between humans and the natural world through the unusual example of the horseshoe crab. The creatures' blue blood is used by the biomedical industry to check medicines and surgical supplies are free from bacterial contamination, something that benefits us all. They are now threatened by over-harvesting and habitat loss. Employing imagery of blood vessels, degrading taps and the mythical figure Talos, key themes of extraction and interconnectivity are explored in Soori's work.



Yasmina Atta (BA Fashion) || Kosmos in Blue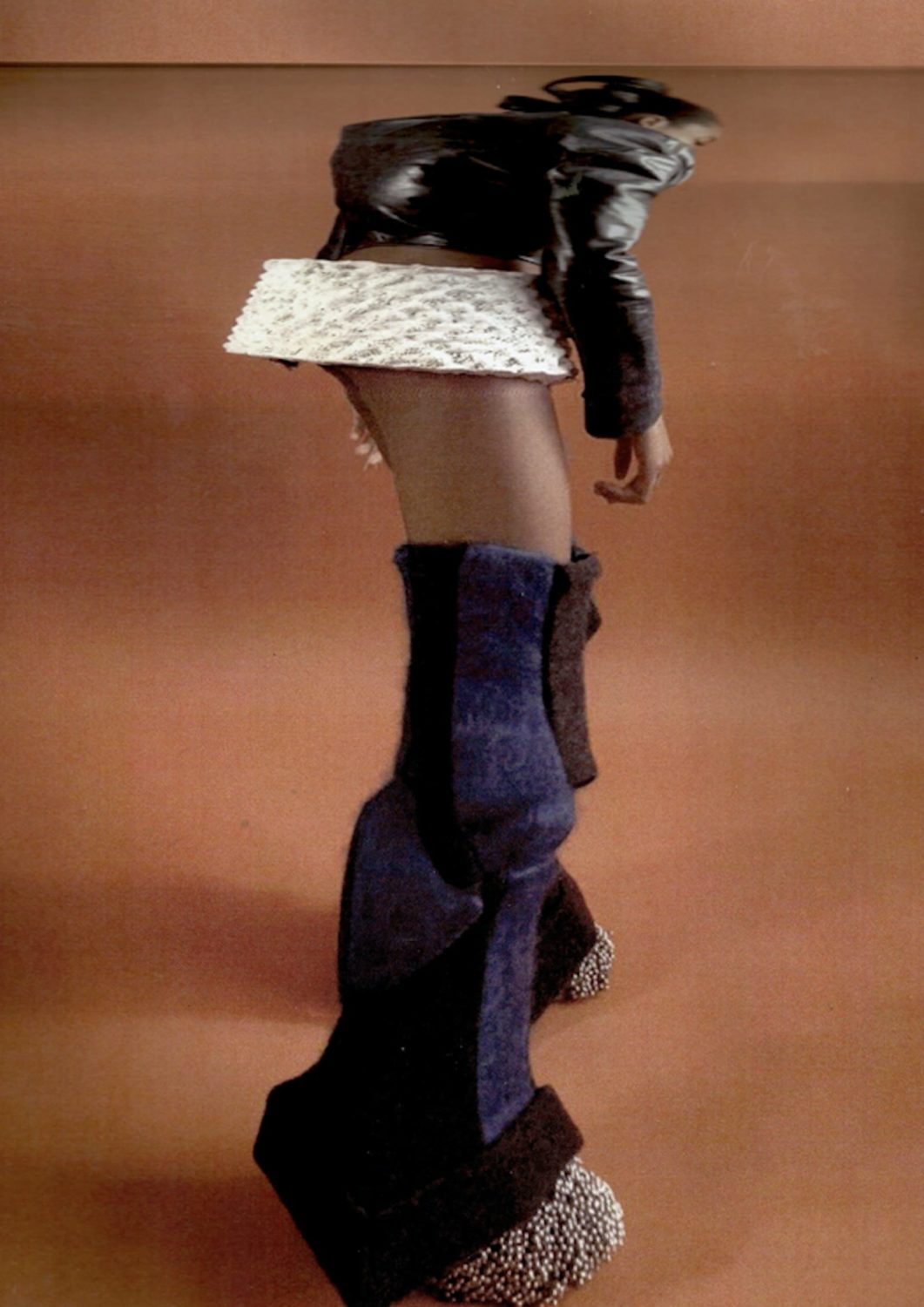 Nigerian womenswear designer Yasmina Atta's collection Kosmos in Blue explores the postcolonial experience and the idea of being a person that is an amalgamation of different visions. African tradition is contrasted with pop culture ideas of the future and technology and the mystical is combined with the more clinical technology to represent a hybrid of the two. Ancient is merged with present, with garment construction and techniques which blur notions of the spiritual and the technological. The work of the Senegalese director Djibril Diop Mambéty inspired an exploration into the surreal; the collection also draws from Hausa Architecture and Gundam girls in an attempt to find harmony in contrasts.



Jo Harrison-Hall (BA Jewellery Design) || Rinse and Repeat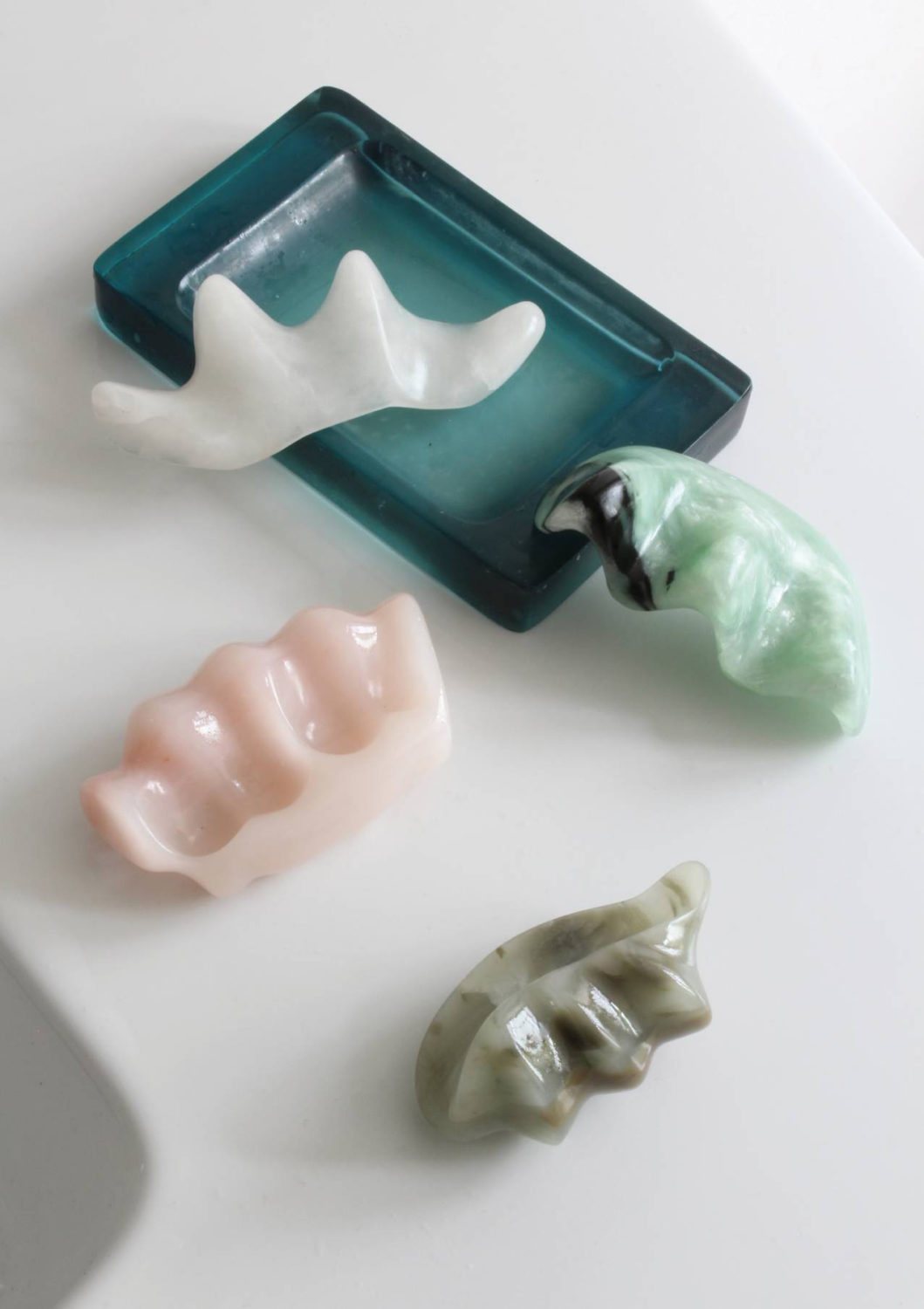 Jewellery designer Jo Harrison-Hall is interested in how society and experience can shape the way we think and behave, and her practice endeavours to ground abstract theories in tangible objects. Her graduate collection tackles our relationship to hygiene and its cultural connotations. She addresses our complex fears of contamination by exploring the reactions provoked by this natural human emotion. The pieces explore the practices we use to protect ourselves from the invisible enemy we call germs. Her amuletic designs link hand-washing to symbolic rituals of protection, suggesting the faith we place in scientific theories to protect us.



Samantha Watson (BA Fine Art) || Internet Aphrodite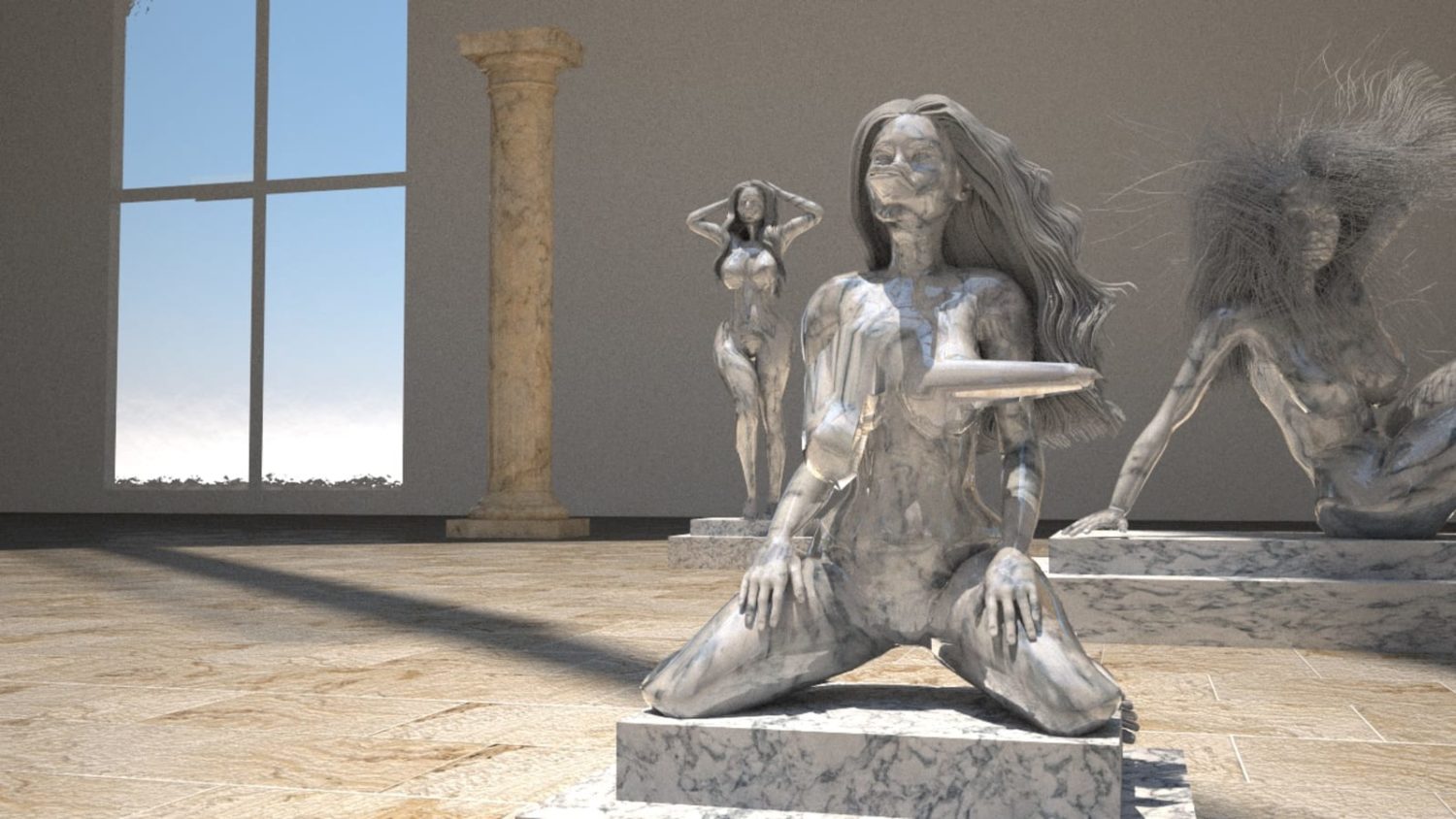 Samantha Watson's work Internet Aphrodite aims to question the culture of celebrity adoration, society's ideals of what defines a "perfect body," and traditional and modern "feminine" poses seen on social media and throughout history. The artist explains: "My art practice uses satire to interrogate my observations of social behaviours. Identity is fundamental to my practice, in particular, female identity. I explore the pressures upon female identity to adapt and remodel itself to better fit within society's ideals, while also questioning the developing digital age as a driving force. I am interested in how digital media and the male gaze can mould societal habits, including exhibitionism, infatuation, objectification and cosmetic reconstruction."



Edo Kim (MA Industrial Design) || Project_Modified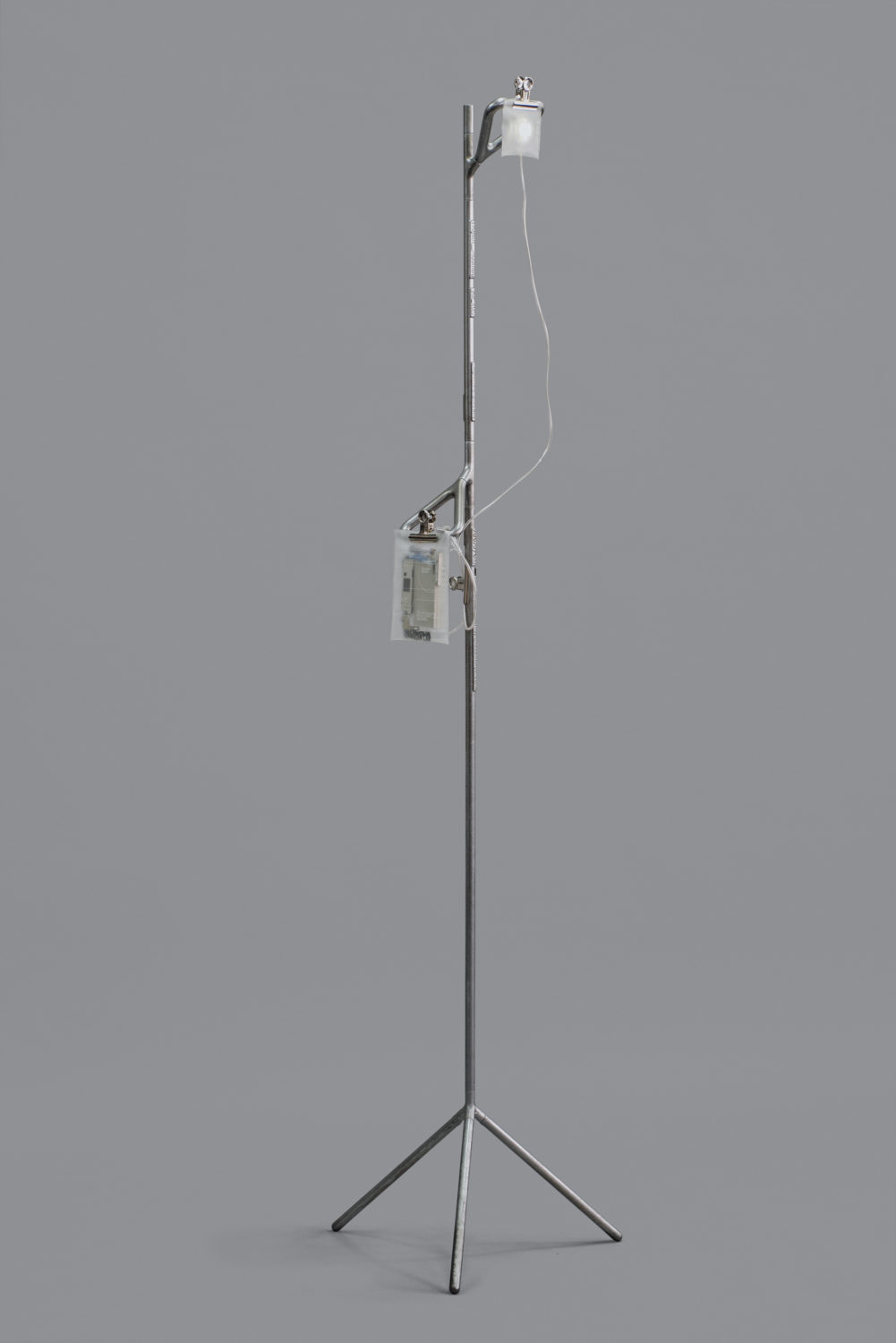 South Korean product designer Edo Kim's project explores how product design practices can be involved in e-waste issues. He explains: "We are living in a throwaway culture, getting used to buying and throwing away things over and over which includes e-waste such as circuit boards, batteries and cables. This project focuses on smartphone e-waste, which is producing severe problems now more than ever. Project_Modified demonstrates the possibilities of making new everyday products by using the available parts of obsolete smartphones. The product guides individuals to participate in this. By providing instructions which guide users to make products, it gets closer to the project aim which is to "increase a product's value from the individuals' fingertips.""



Conner Ives (BA Fashion) || The American Dream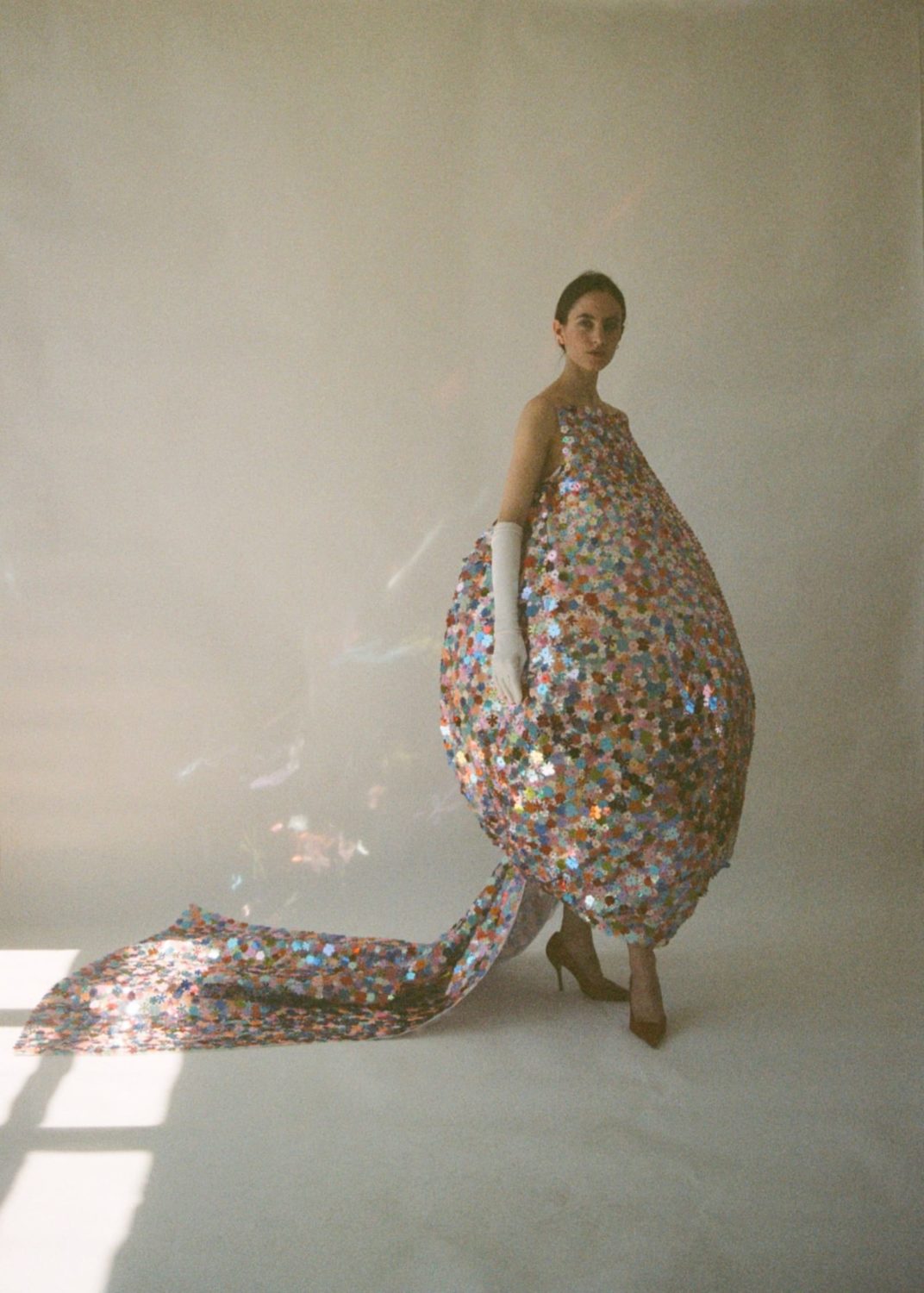 On his BA collection, womenswear designer Conner Ives tells: "My collection is titled The American Dream. This was not America's Dream, but my own. The collection is an exploration of my experience in America, and the women I encountered and looked up to while growing up there. Each look becomes an archetype of my American Dream, ranging from the Aprés Ski Girl to the Dance Team Girl. I have profited off of aligning myself with the American psyche; and titled this collection The American Dream as a means to confront my picturesque, privileged upbringing being white in America."



Furmaan Ahmed (BA Fine Art) || Garden of Al-Uzzah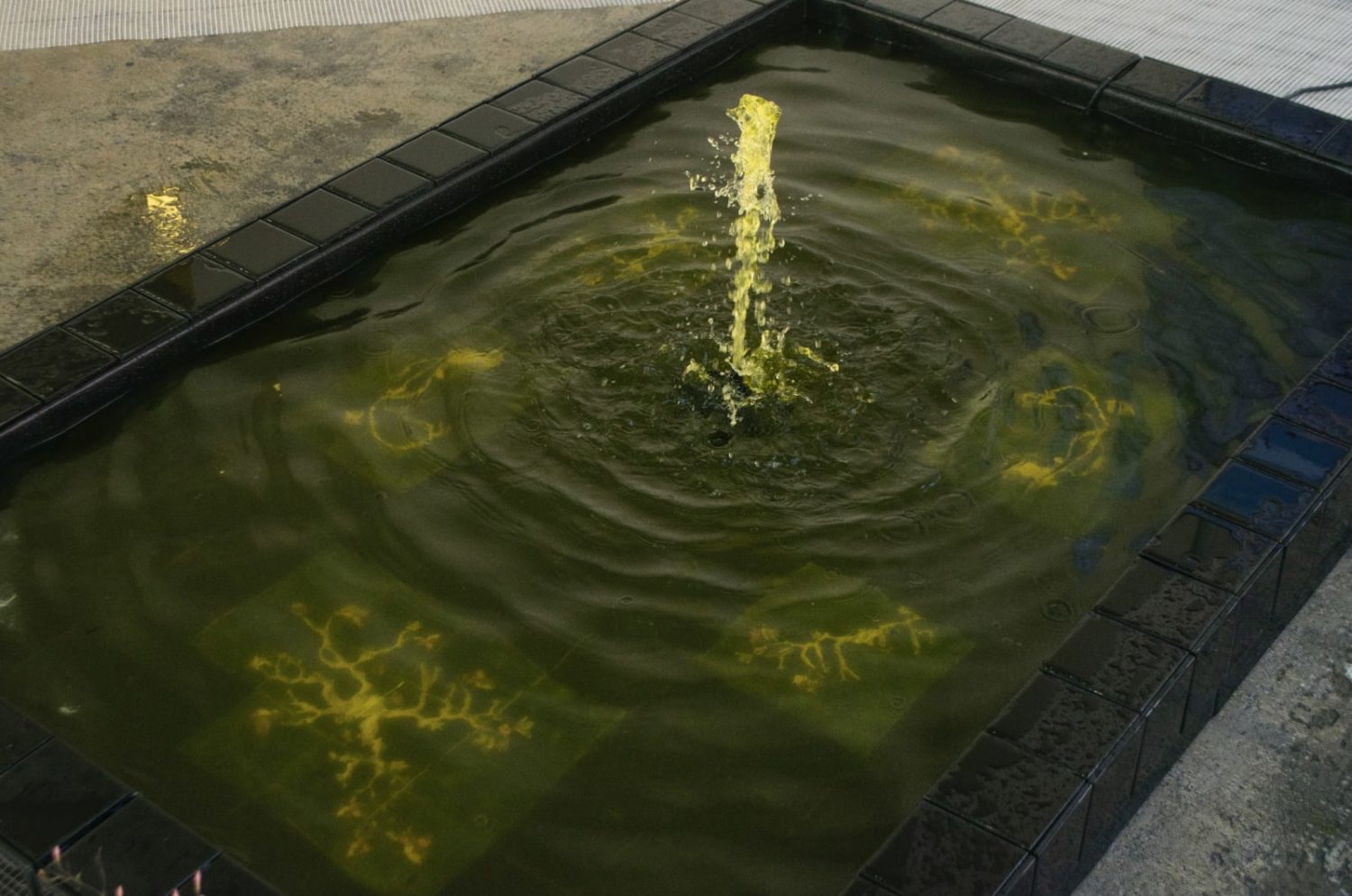 Expanding on their graduate work, artist Furmaan Ahmed notes: "The "garden" space was loosely based on Derek Jarman's garden in Dungeness. In the last years of his life, the notable queer filmmaker dedicated his time to crafting and maintaining a garden on the arid desert shores of Dungeness while he battled with HIV and a deteriorating health. The garden was situated by his home "Prospect Cottage", in a very dry and desolate part of the country with a nuclear power plant near by. I found it so touching that Derek maintained his wellbeing and found solace and happiness through growing a garden in the most unlikely of places, during a time where his health was poor, his friends were dying of HIV and the institution was oppressive to him and his community."



Constanza Sperakis Mesa (MA Graphic Communication Design) || No Soy Calladita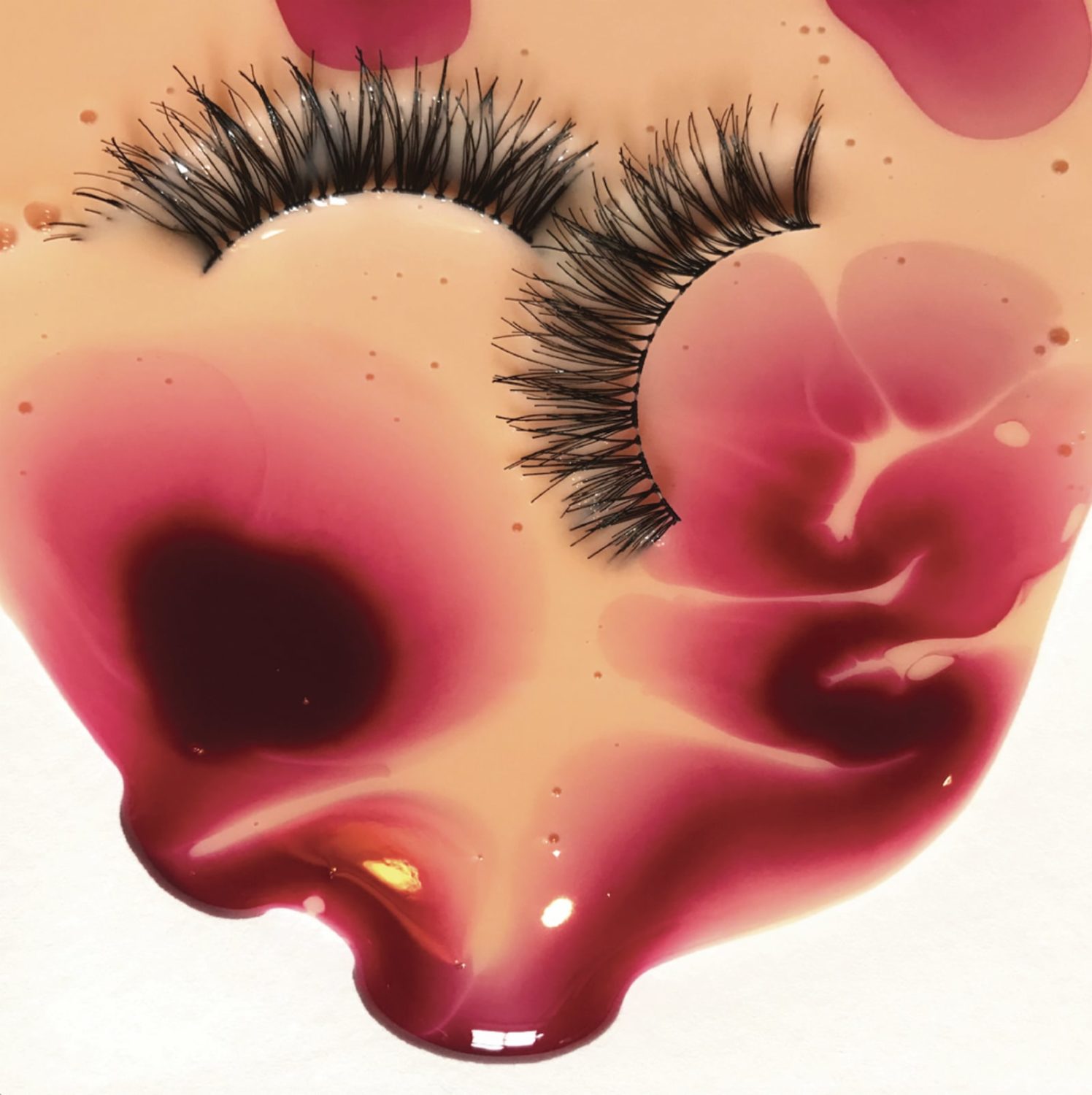 No Soy Calladita provides a platform for expression for Colombian women, shedding light on the intense pressure for the ideal aesthetic and the widespread search for an unattainable perfection. The concerns expressed here resonate beyond the Colombian context, highlighting a shared set of experiences that affect women globally. Constanza Sperakis Mesa expands: "Colombia has a very specific view on what women should be. The country brags about its "beautiful women" while drug trafficking history, "machismo", fashion, and advertising further institute this. Constructed through individual, anonymous interviews with Colombian women, this project delves into the raw experiences related to this. It shows the normalisation of body preoccupation and obsessive aesthetic pursuit, affecting women's lives from childhood to adolescence to old age."



Yuan Yue (MA Performance Design and Practice) || A Useless Guidebook of Must-See Images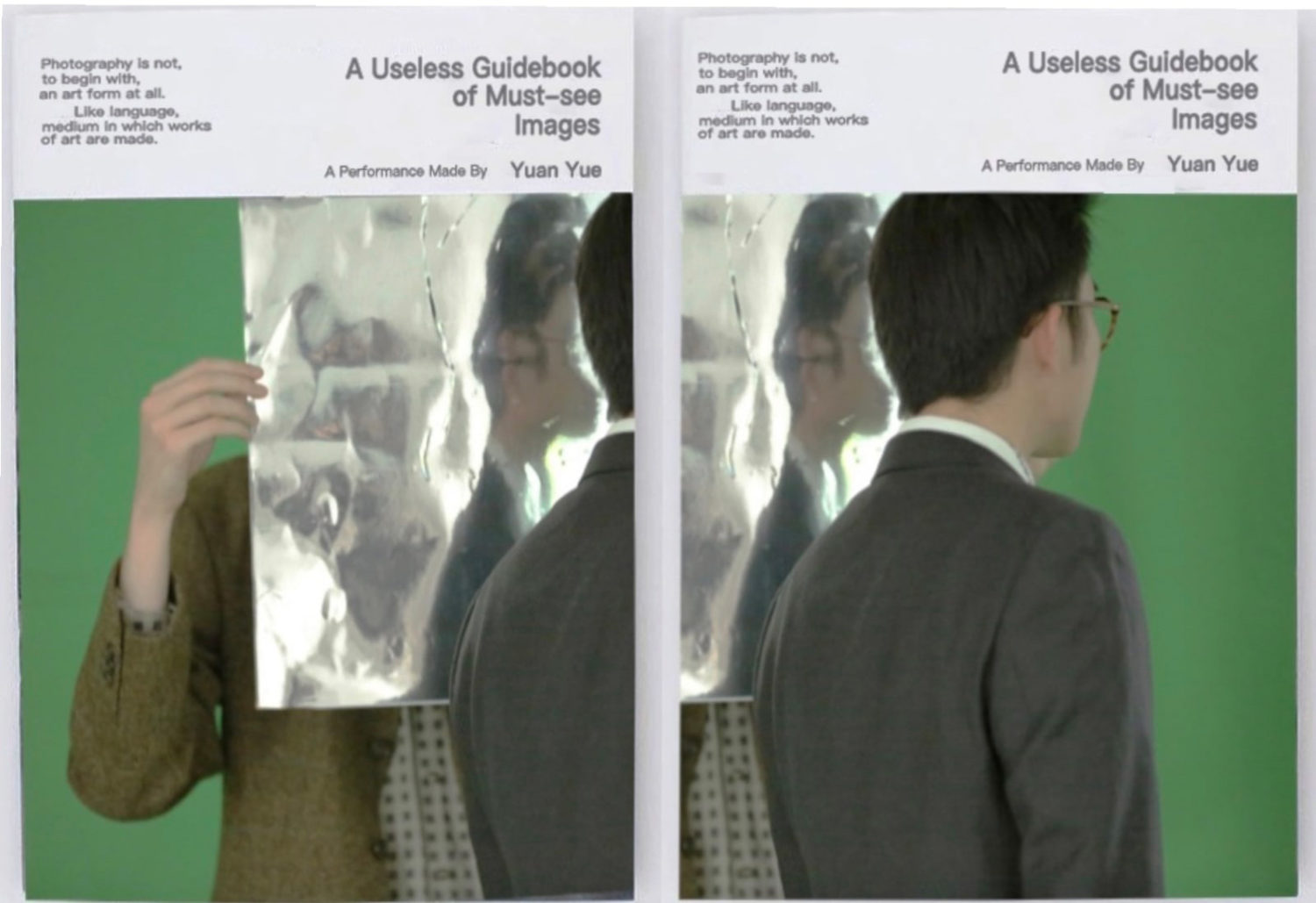 Performance Design and Practice graduate Yuan Yue explains: "Inspired by Antonioni's film Blow Up, A Useless Guidebook of Must-See Images attempts to use five basic images that appear in everyone's daily life as an entry point to explore the boundaries between authenticity and falsehood, subjective and objective. Due to those images' outstanding functionality and social attributes, the objectivity of these images has been emphasised to become a kind of symbol of authenticity. Photography is a pure use of the principle of optics but it is as neutral and innocent as text. There is no such thing as documentary, only documentary-style. So in this context, looking at those reliable images of everyday life, who is placing the boundary between reality and fiction or forgery?"



Feature image courtesy Yasmina Atta / Central Saint Martins