Theaster Gates: A Clay Sermon
Launching this September, London's Whitechapel Gallery, the Victoria and Albert Museum (V&A) and Serpentine are set to present a major multi-venue exhibition dedicated to artist Theaster Gates' clay practice for 2021-22. The programme features a major solo exhibition of the artist's clay-based work, collection displays and new commissions. This ambitious collaboration is led by Whitechapel Gallery's exhibition, Theaster Gates: A Clay Sermon, opening on 29 September 2021. Here Gates' transformation of clay, from geological substance into utilitarian and artistic material, stands as a powerful metaphor for his socially engaged work and wider artistic practice. Featuring ceramic objects, sculptures, installations, film and studio materials from the past two decades, this in-depth exploration from the critically acclaimed artist considers the material and spiritual legacies of clay.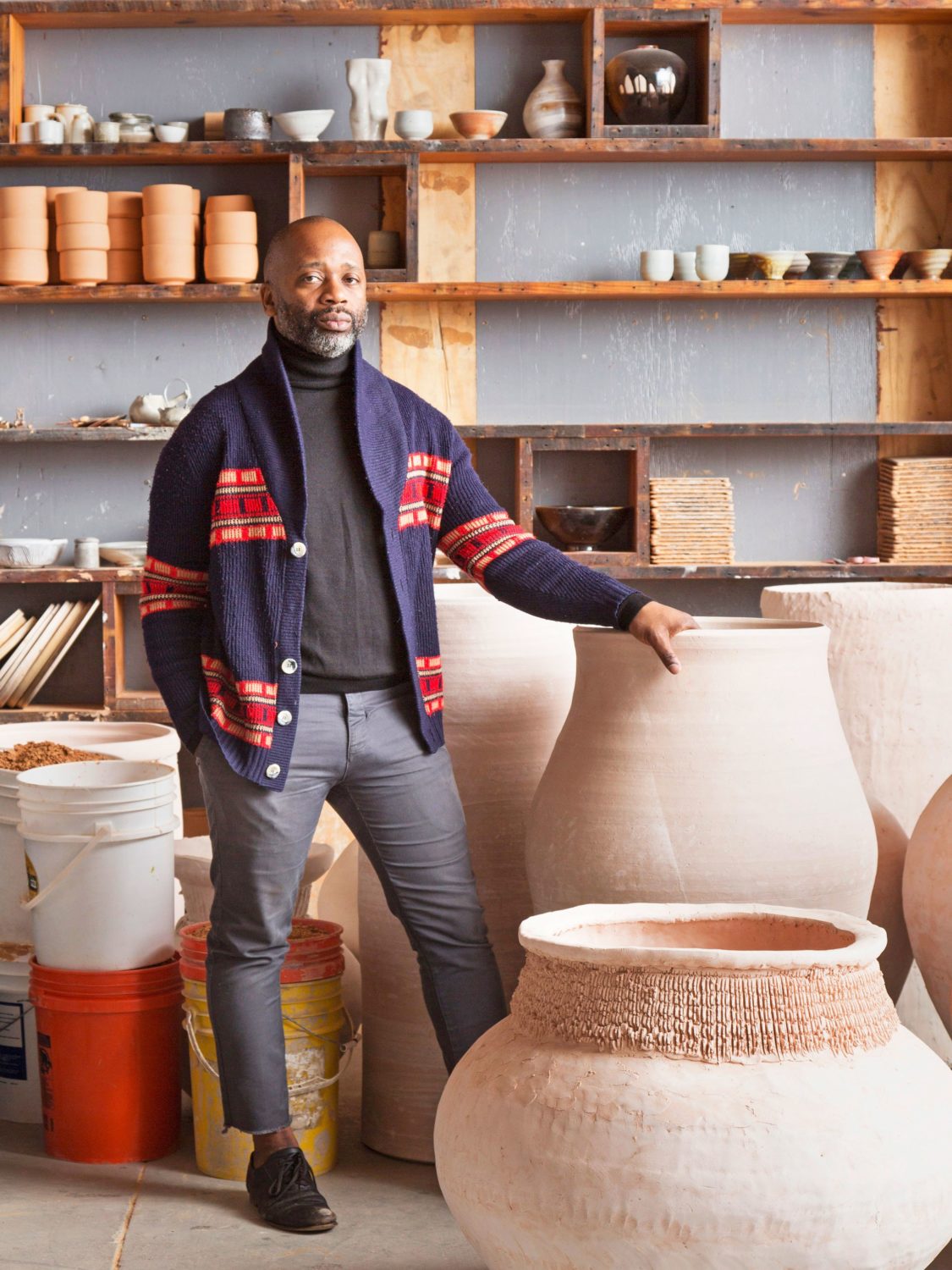 Whitechapel Gallery's Chief Curator, Lydia Yee tells: "Clay has been foundational to Theaster Gates's intertwined artistic and social practices, bringing together research, ideas, process and production. His interests and investigations span clay mineralogy, industrial and studio pottery production, the use of clay in teaching and community building, and the ceremonial and ritual use of ceramics. The exhibition at Whitechapel Gallery explores Gates's work with clay, his affinities with potters internationally and the relationships among his various studio, social engagement and urban regeneration projects."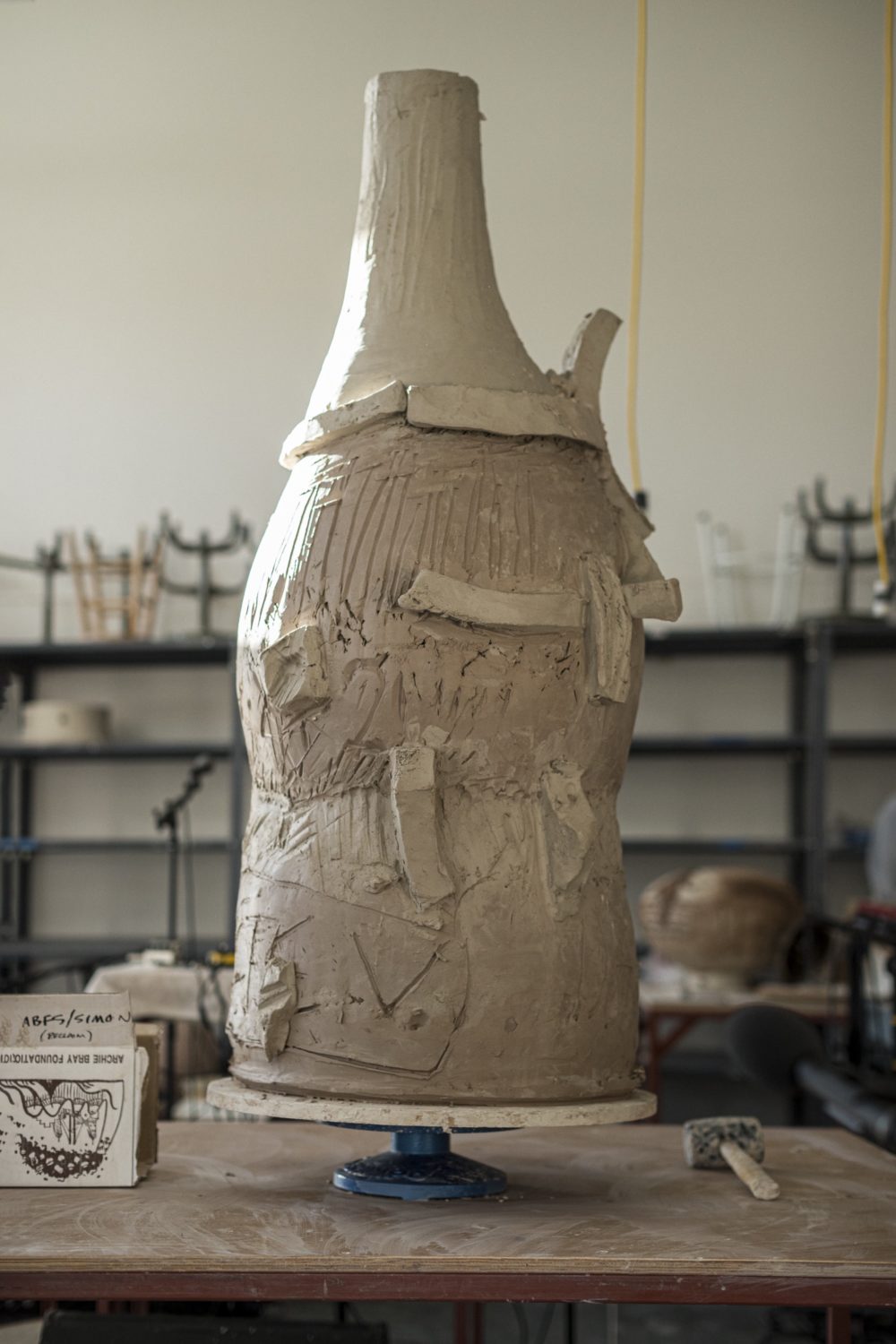 The research for these projects has been developed in conjunction with the V&A South Kensington and V&A East, where Gates has been Emeritus Fellow at the V&A Research Institute. He has been working with its ceramic collections to examine the relationship between Eastern and Western aesthetic practices and political histories within craft. An intervention in the V&A's Ceramics galleries opens this autumn. Working in partnership with the V&A and drawing from other public and private collections, Gates has selected a number of historic objects for his Whitechapel Gallery exhibition that speak to the significance of ceramics in global trade, colonial expansion, slavery and abolitionism in the UK.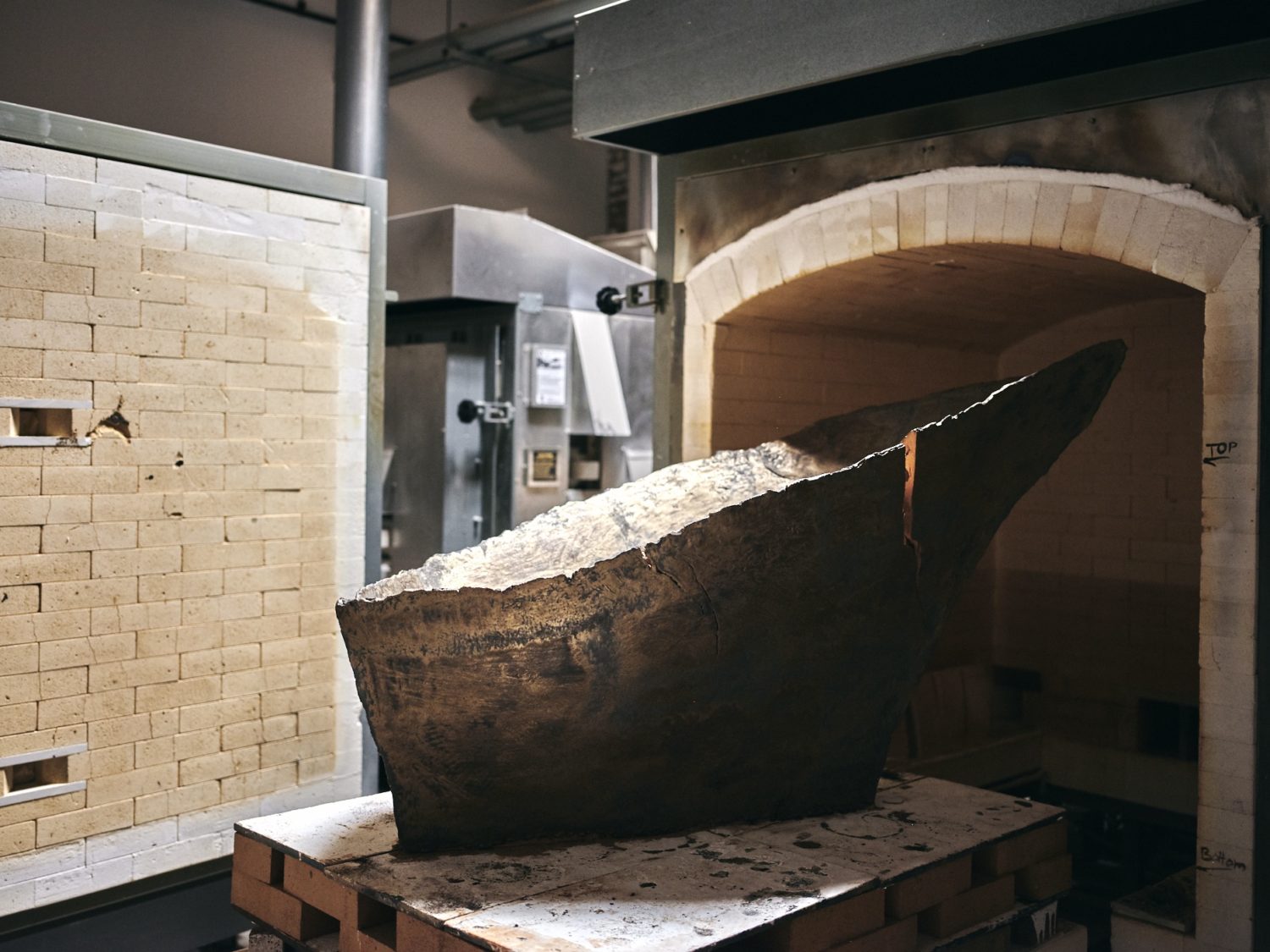 The exhibition at Whitechapel Gallery will begin with a survey of the artist's clay works – from examples of his early ceramic production to 'Afro-Mingei' sculptures and large vessels – alongside examples by those who have shaped Gates's approach to clay. They include David Drake, an enslaved African American potter who worked on a plantation in South Carolina. Drake wrote poems and signed his stoneware pots when literacy among enslaved people was outlawed. The exhibition also includes potters who exchanged traditions from different cultural contexts, such as Bernard Leach and Shoji Hamada, who established the influential Leach Pottery in St Ives, Cornwall in 1920, and Ruth Duckworth, who fled the Nazi regime, studied in the UK and made her mark with monumental stoneware murals in Chicago.
Theaster Gates: A Clay Sermon further includes a new film by Gates and his most recent body of work: large stoneware vessels installed on custom-made plinths of hand-milled wood and stone. Their forms derive from a range of sources, including African sculpture, the human body and industrial and utilitarian objects. Finally, Gates will also conceive the 2022 Serpentine Pavilion, the Serpentine's annual architectural commission and platform for live summer programmes.



Theaster Gates: A Clay Sermon / 29 September 2021 – 9 January 2022



Feature image: David Drake, Four Gallon Jar, 1862. Alkaline-glazed stoneware. Inscribed: 'Dave / Jan 13 – 1862 / Lm'. Collection of C Philip and Corbett Toussaint