Preview: A First Look At Independent New York 2021
First realised in 2009, hybrid art-fair-come-festival Independent returns to New York from 9-12 September 2021, with an artistic programme selected by founding curatorial advisor Matthew Higgs and co-produced in collaboration with leading galleries, non-profits and museums worldwide. Over one hundred artists, forty solo and dual artist presentations, and several activations have been commissioned for this year's programme. Embracing a hybrid model and digital opportunities for storytelling, the fair will launch its first ever virtual platform, which will run from 9-26 September. Over the coming weeks, Independent will be launching interviews, artist takeovers, videos, talks and podcasts for each of this edition's exhibitors, along with never-before-seen performances and an inside look at artists working in their studios. Ahead of the programme's launch, Something Curated highlights six projects and presentations not to miss at this year's edition of Independent New York.



Sedrick Chisom | Matthew Brown Los Angeles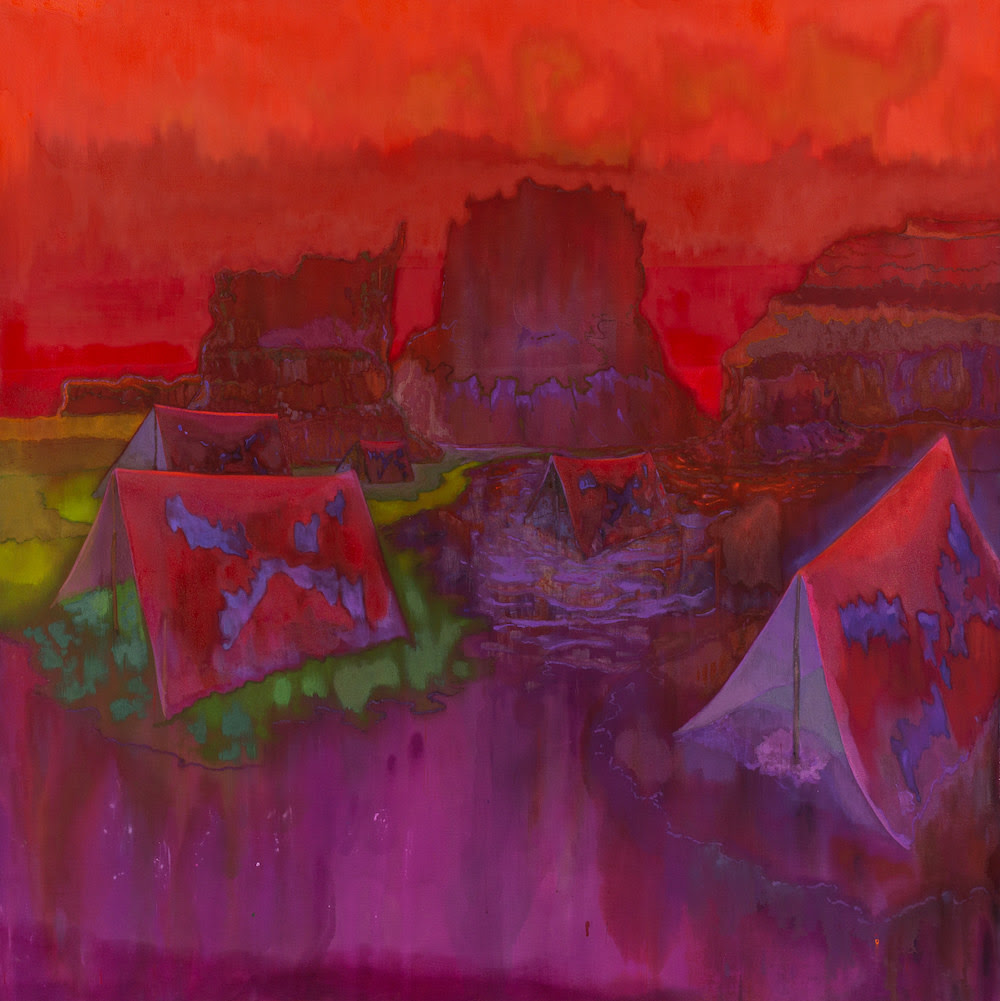 Matthew Brown Los Angeles will present Sedrick Chisom's first ever solo exhibition in New York. Grounded in the Afrofuturist tradition, Chisom's dystopian paintings depict a post-apocalyptic world marred by the legacy of present-day racial stereotyping, white supremacy, and religion. In this world, first conceptualised in the artist's screenplay, 2200, people of color have abandoned Earth in search of a better life, whilst the white people left behind have succumbed to a disease which alters the pigmentation of their skin. Chisom's haunting paintings are, in essence, about the racialised otherness that continues to dominate Western thought. Read Something Curated's recent conversation with Chisom here.



Sally J. Han | Fortnight Institute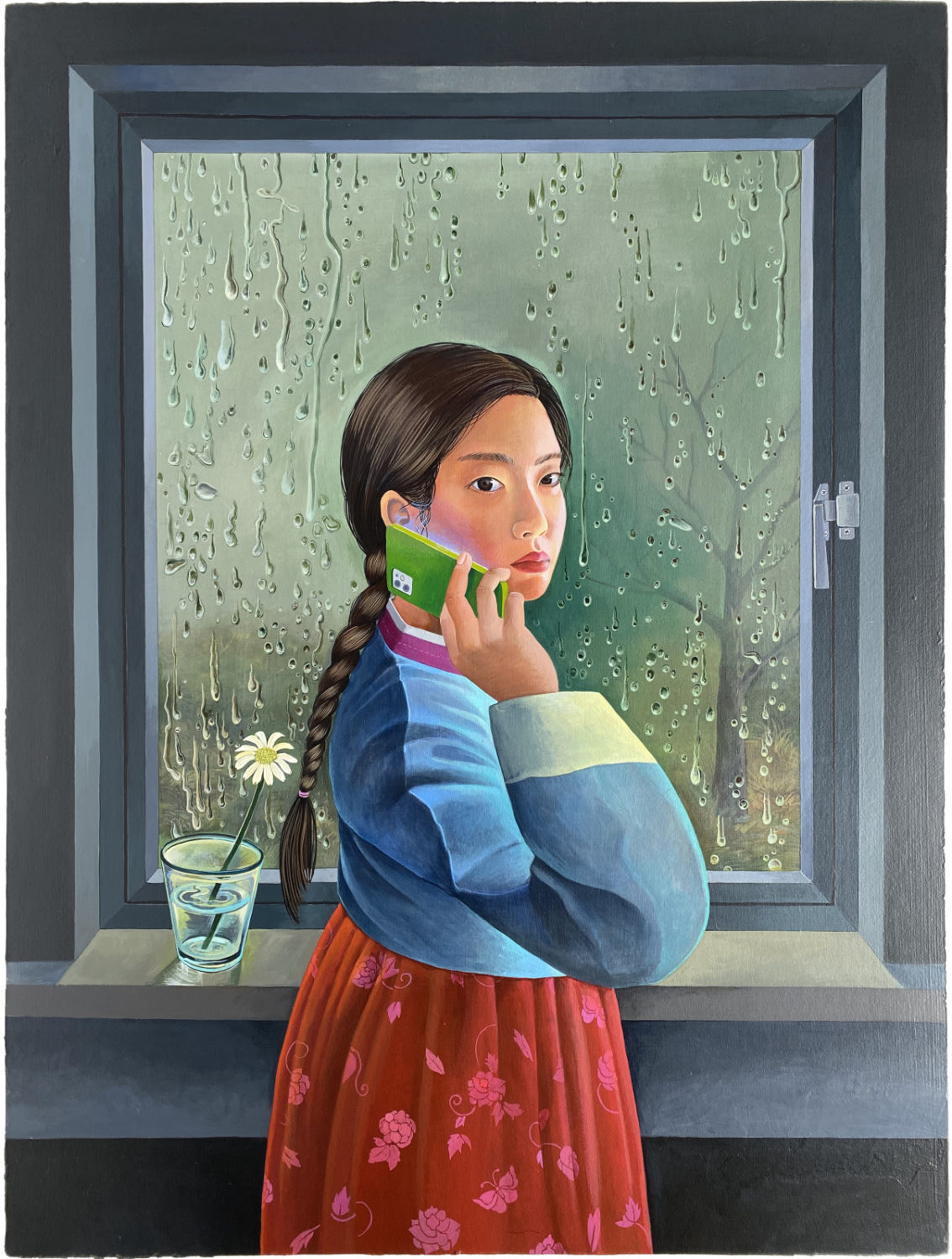 Sally J. Han's vibrant paintings are works of introspection that draw upon uncanny personal experiences and ironic moments in time. Meticulously attentive to detail and naturalist in her approach to painting, Han debuted to critical acclaim at Fortnight Institute in 2020 during the Covid lockdown. The gallery will present four of her large-scale paintings, made especially for Independent in an ambitious solo presentation by the artist marking, for many, an opportunity to encounter her work first-hand.



Leilah Babirye and Gerald Jackson | Gordon Robichaux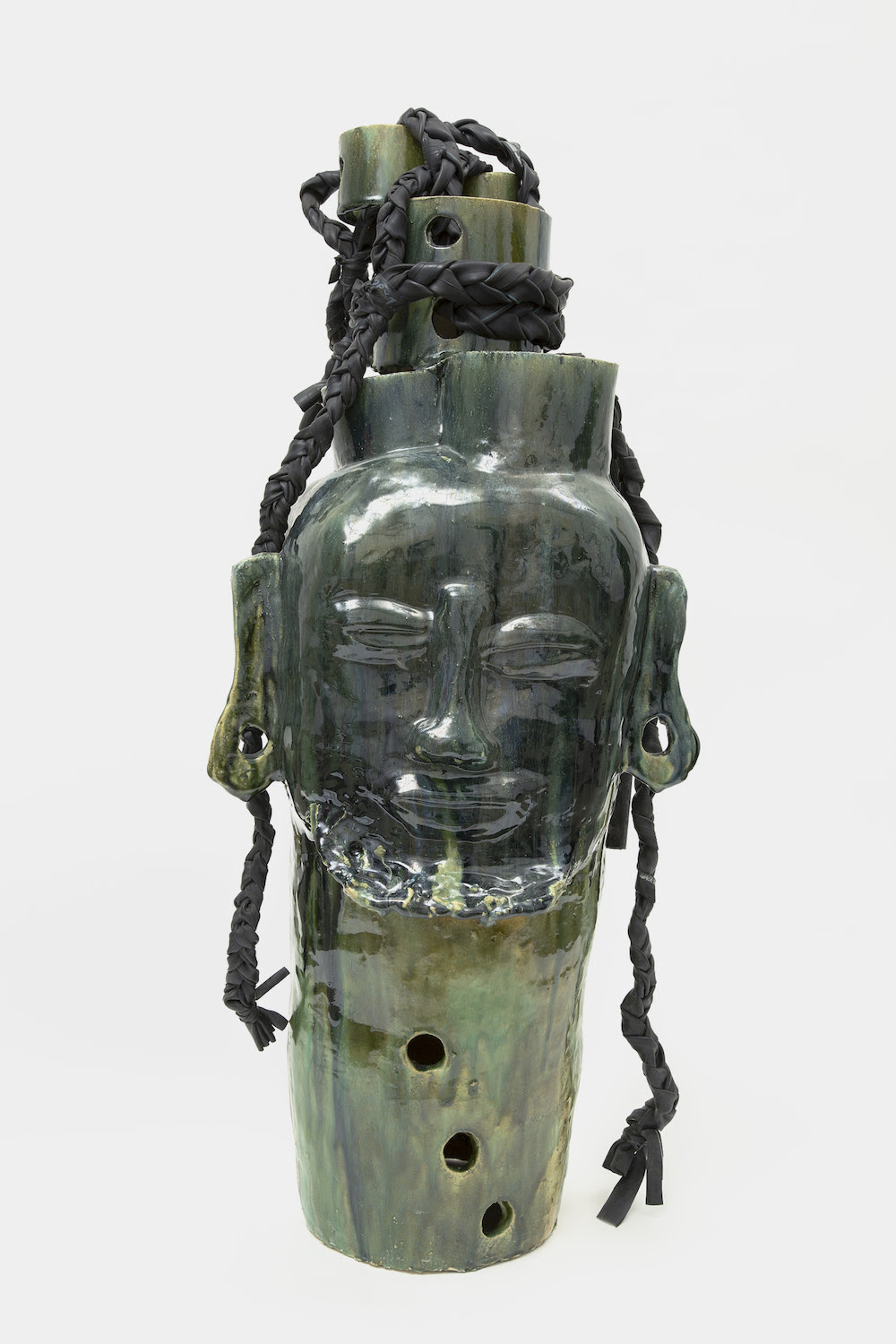 Gordon Robichaux will present a cross-generational, dual-artist presentation with works by Leilah Babirye and Gerald Jackson. Working for six decades across painting, sculpture, fashion, and performance, Jackson has maintained a strong interest in social, emotional and psychological relationships with colour. Babirye works with a range of materials, usually found on the streets of New York, to create sculptures that explore ideas of identity, sexuality, and community. Born and raised in Uganda, Babirye fled the country in 2015 as a result of anti-LGBTQI persecution and received asylum in the US in 2018. Babirye will present monumental scale sculptures that anchor the central exhibition space at Independent. To learn more about Babirye's practice, read Something Curated's interview with the artist.



Ken Nevadomi | New Canons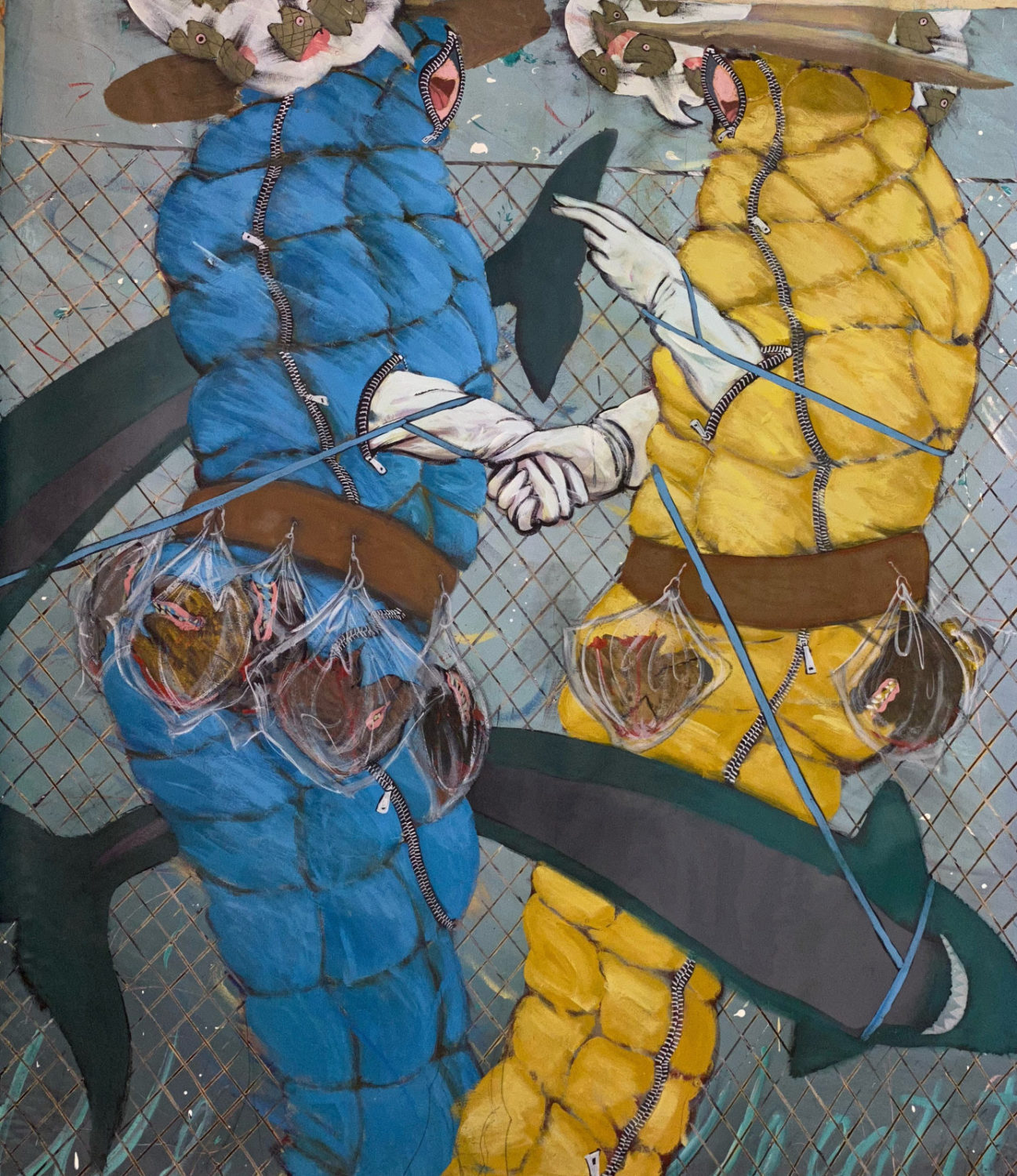 Founded by Maxwell Wolf, New Canons is a nomadic curatorial office based in New York. New Canons will present the long-awaited New York debut of the reclusive and prolific Cleveland Neo-expressionist, Ken Nevadomi. This micro survey gathers a diverse group of paintings and works on paper by the locally celebrated artist and dedicated teacher of over 50 years. Vacillating between the surreal and the banal with virtuosic skill and wry wit, these works poignantly capture the hope and pessimism that permeates the lives of the working class of an industrial American city in the 20th century. Formerly Director and Chief Curator at Red Bull Arts, New York/Detroit, Wolf curated solo presentations by Gretchen Bender and Akeem Smith previously at Independent in 2019 and 2020.



William Scott | Creative Growth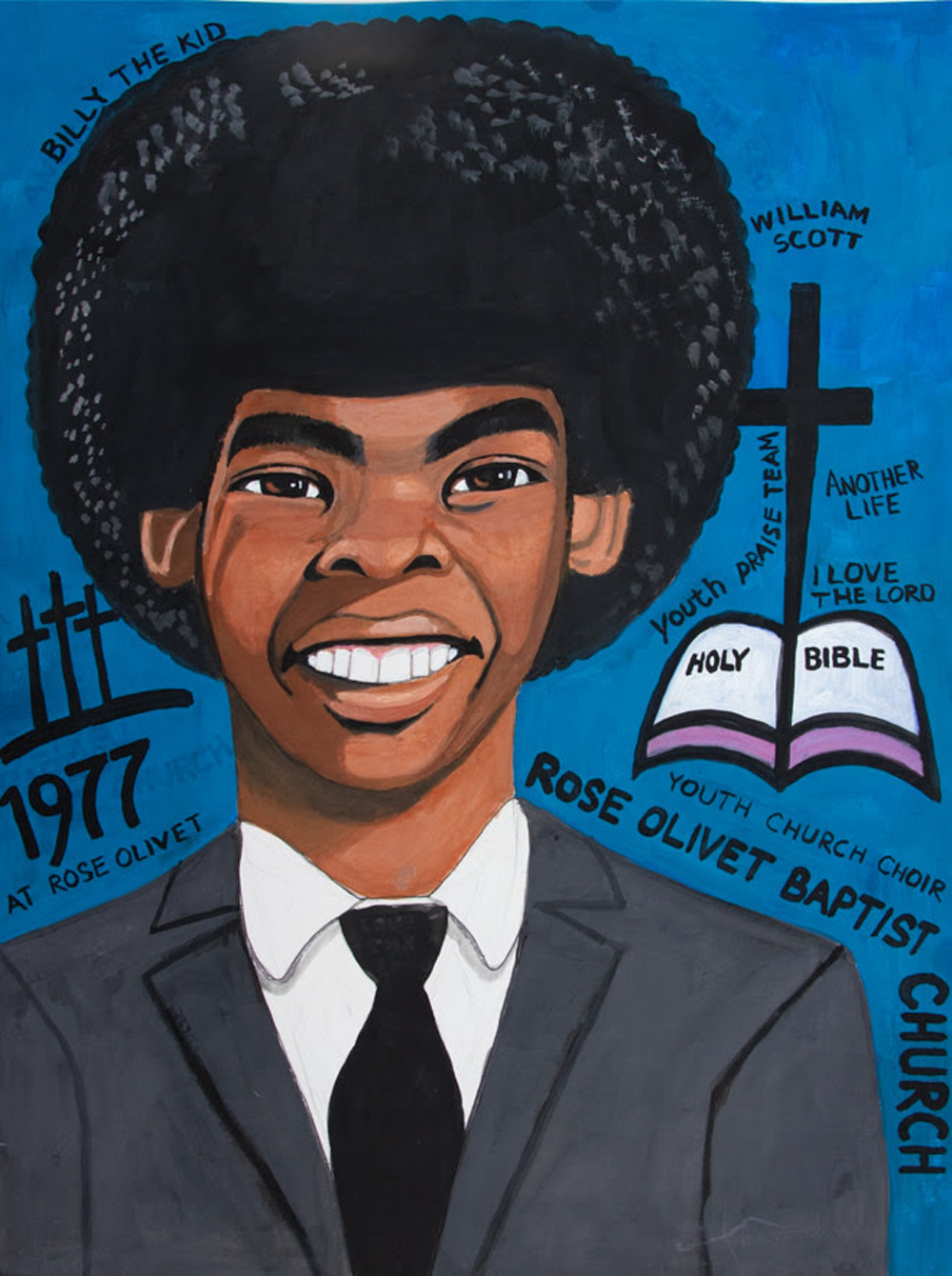 William Scott will present a solo exhibition of works with Creative Growth, an Oakland-based non-profit that serves artists with disabilities. Scott has practiced at Creative Growth since 1992. A self-taught artist, his highly imaginative practice draws upon both his personal history and wider African American culture to produce paintings featuring such pop icons as Prince, Oprah, and Janet Jackson. Elements of Afrofuturism are also present throughout Scott's work, particularly in his idealised architectural renderings of San Francisco. The works ambitiously re-imagine the city as Praise Frisco, a peaceful and positive utopia reminiscent of Orbit City, home to The Jetsons. In playfully engaging with the social topography of his native city, Scott's works raise questions of contemporary citizenship, community and culture.



Stanislava Kovalcikova | Peres Projects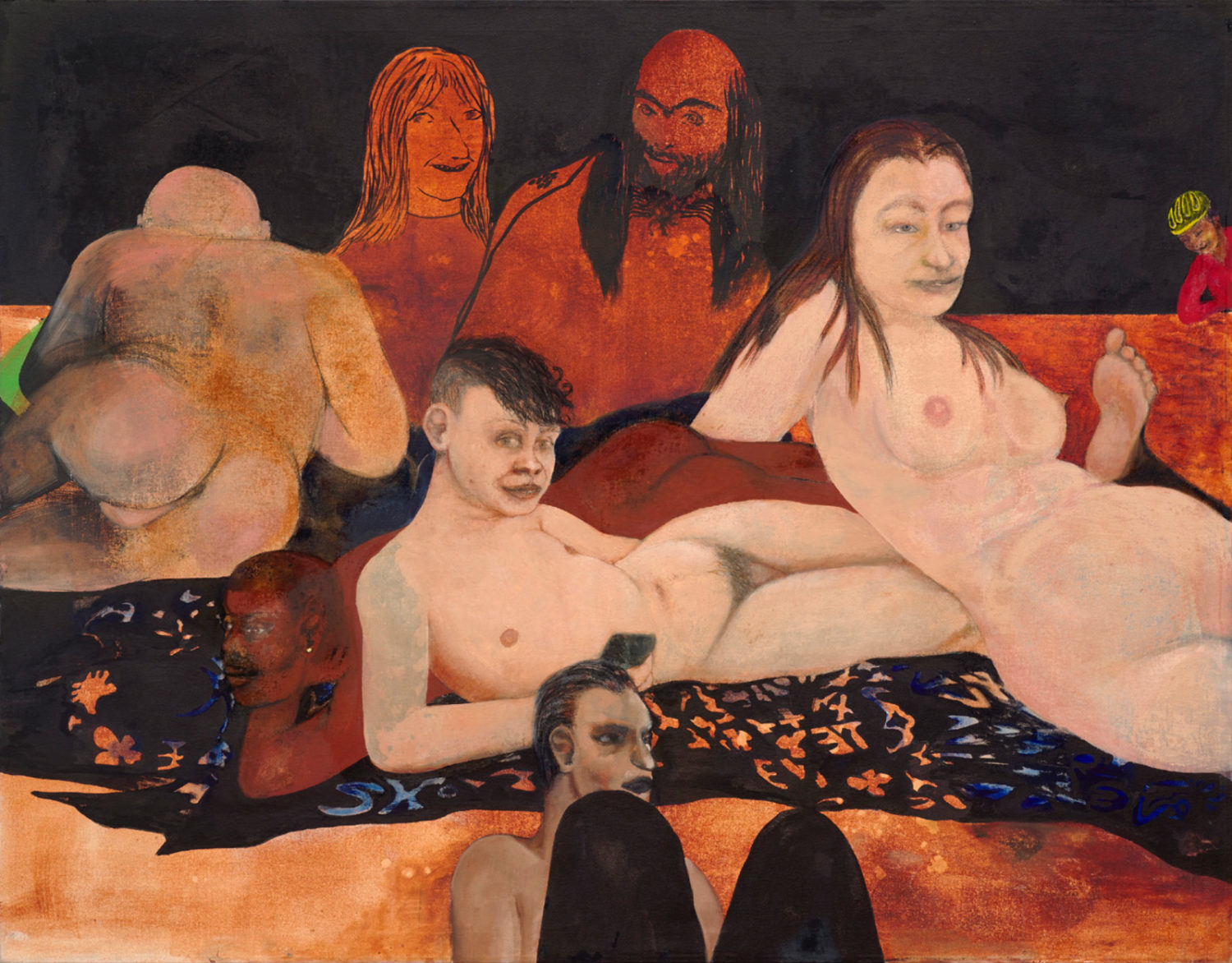 Peres Projects will present a solo exhibition of work by Stanislava Kovalcikova. The artist's work meditates on psychological portraiture, the significance of borders, both real and imagined, and what remains inside and outside, or out of reach. Her subjects are contemporaries posed in various historical compositions and light qualities that bring forward nods to Eastern Orthodoxy and social realism. This exhibition marks the artist's New York debut, and her first presentation with the gallery.



Feature image: Sally J. Han, A Call, 2021. Courtesy of Fortnight Institute