Interview: South African Artist Sthenjwa Luthuli On Discovering Your "Birth Secret"
South African artist Sthenjwa Luthuli's first solo show with Unit London centres on ideas of patience, growth and self-belief. Entitled Imfumbatho, a Zulu term meaning "birth secret," this new body of work explores the notion of hidden talent and potential, proposing that, from the moment we are born, each of us has a specific purpose or destiny to fulfil. During his youth, Luthuli felt disillusioned with his formal teaching and, subsequently, struggled to find the right path for himself. His present artworks highlight how limited education systems can stifle Black communities, like his own, with few opportunities given to those who are different or cannot adapt. The artist's choice of working with wood provides a connection to the past; his ancestors' livelihoods had often centred on handcrafting. To learn more about the artist's journey and his latest body of work, Something Curated spoke with Luthuli.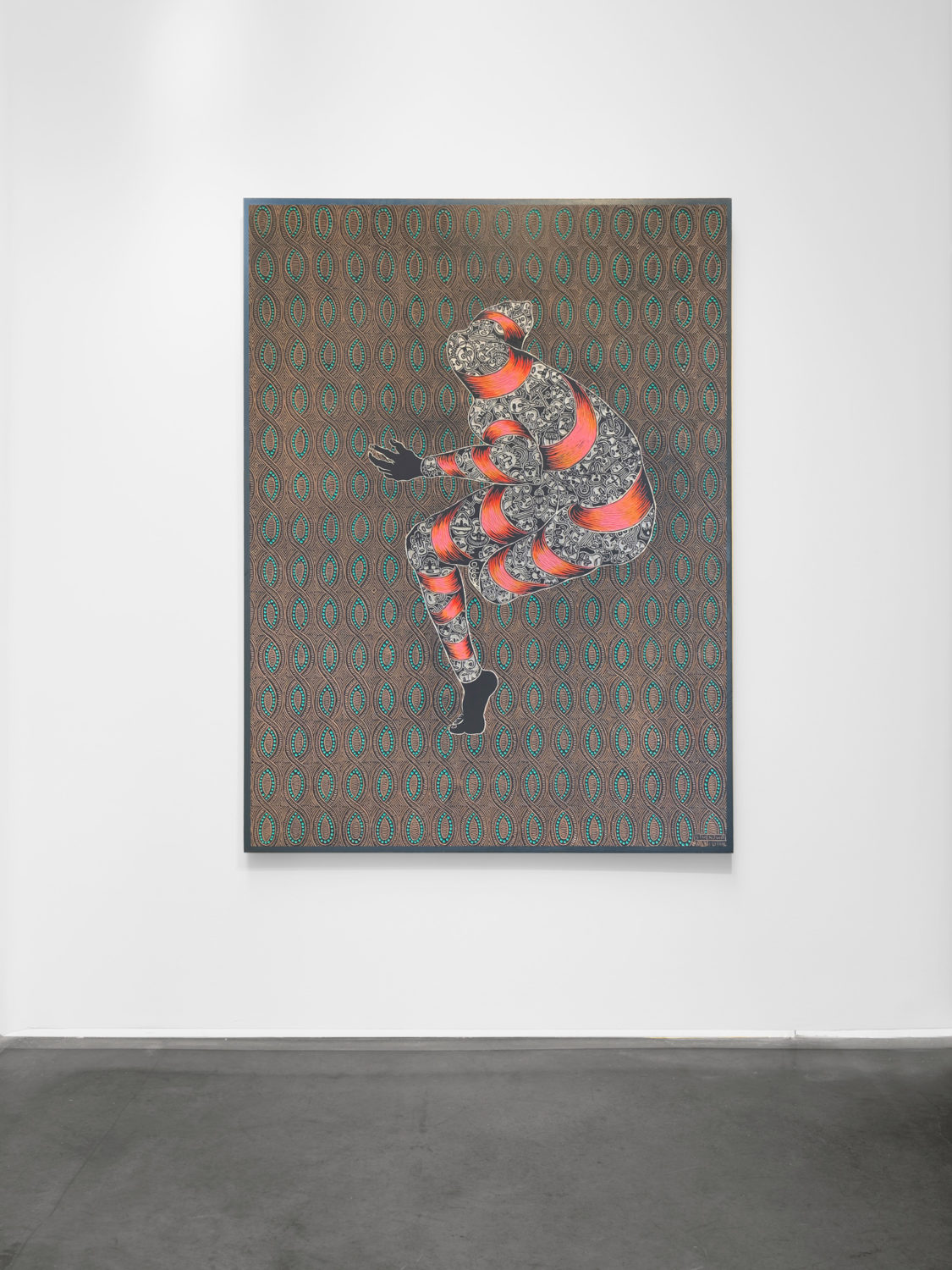 Something Curated: Can you give us some insight into your background and how you first became interested in making art?
Sthenjwa Luthuli: At an early age growing up, I was a very shy person in a way that it was even hard to be around people. At school I couldn't read or write and I ended up dropping out; I have always believed that there is a secret, a reason, for me to be in this world. I had to sit down and understand myself – being creative came to me naturally, and while at school, when it came to working with my hands, I was one of the best. So after dropping out I would create cars that I wish to own one day. In 2007 I started focusing on searching for my secret, which was never easy, but I ended up finding it. I was meant to be a creator. Then in 2010 things started to work out for me when I attended visual art classes to shape my career. After my classes, I began practicing.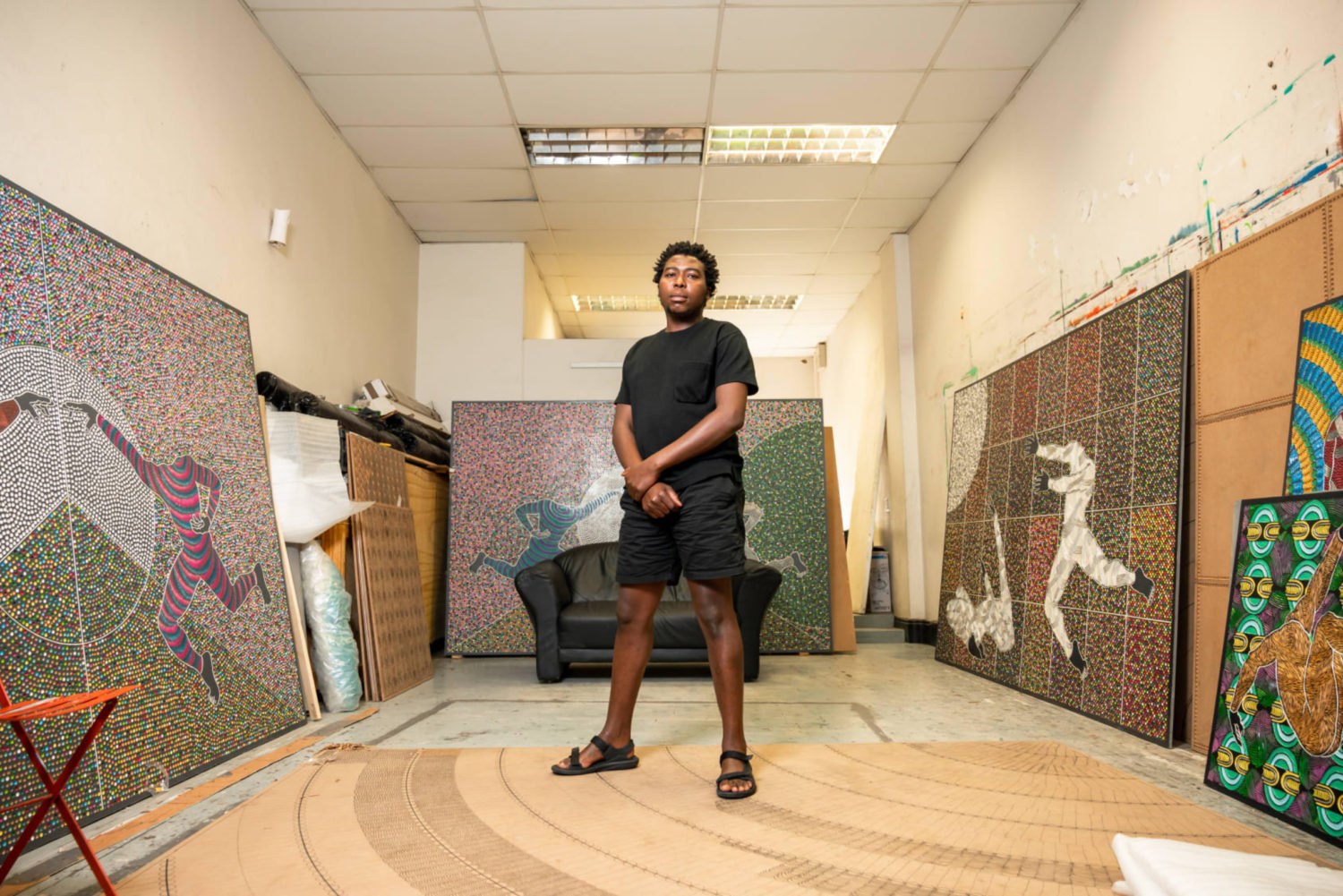 SC: What is the thinking behind the selection of works included in your new exhibition at Unit London?
SL: This was all about my experience of childhood. As human beings we all have a secret about our birth, it is just that we don't look into it deep enough to find what exactly we were born for and with. We can have the normal daily jobs that we do but behind those jobs, we have something very special which is a secret that takes time to look into, to discover more about ourselves and our gifts. Firstly my figures present the happiness – if a child is born, everyone celebrates and is happy. So with these figures, I'm trying to embrace that happiness. Sadly as the child grows up no one knows what the birth secret is – the child must find this out when growing up for itself. For instance, from my experience, I had to drop out of school so I could work on my birth secret – unfortunately, there was no time at my school to work on things like art, music and swimming classes. Other schools do have such facilities and they have made things easier for children to discover their purpose.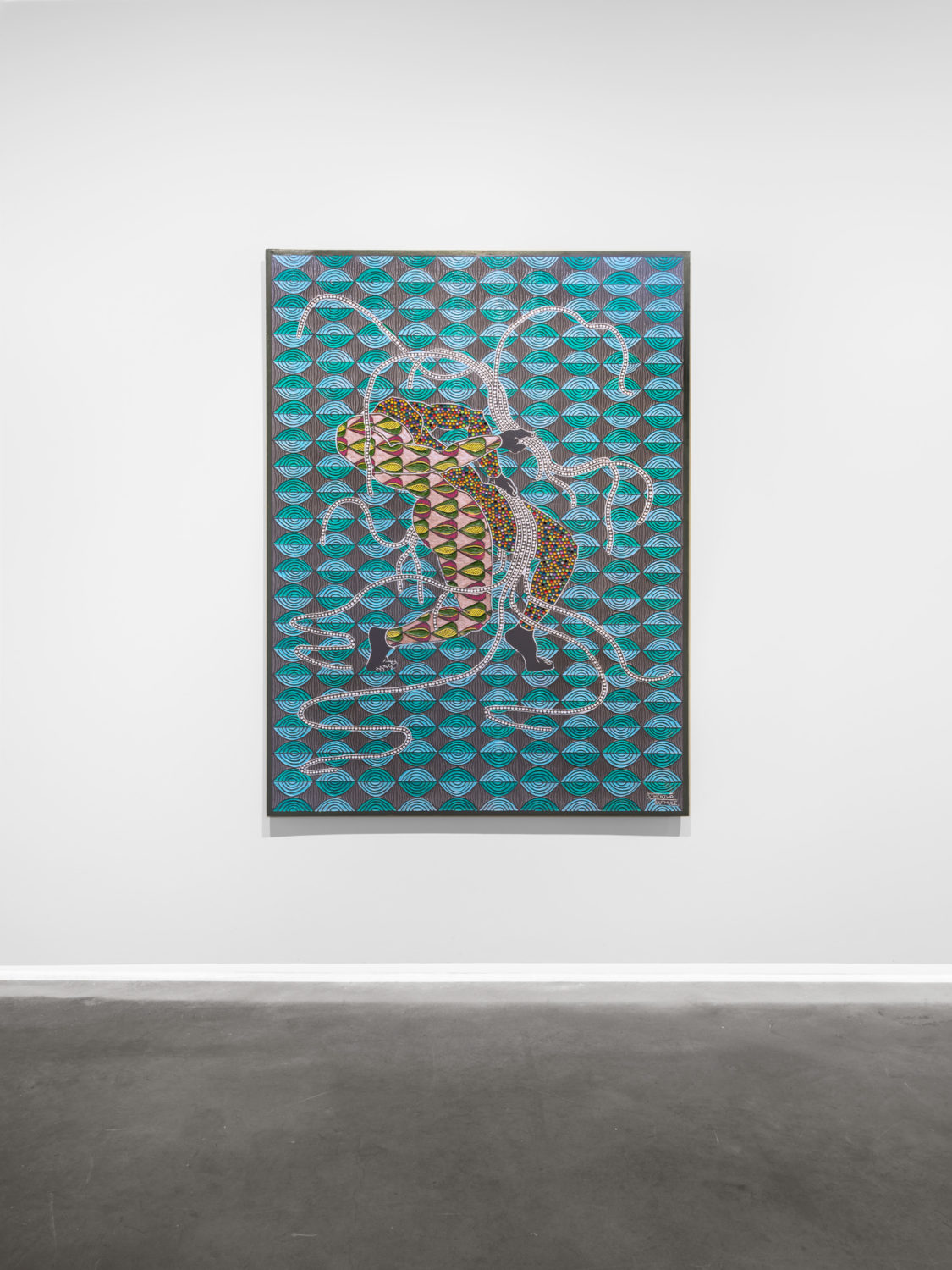 SC: What draws you to the woodblocks you work with; and can you tell us about your process?
SL: Well, I can work with any medium but for now, the ideas that I'm developing require a woodcut as it is a hard and big material with which I can explore my ideas in any way without boundaries. I like to challenge myself when it comes to my work so working with the wood is not easy at all but with that, I end up learning new skills. I use an MDF SupaWood board. Normally I start with sketching using a pencil, positioning my figures and patterns how I want them to look on the surface. I then use the marking pen to make all my lines bold since the pencil is not permanent. The next step is the carving process, which normally takes two to three weeks depending on the pattern. The last step is to apply paint on the block, let it dry, then put on the clear wood varnish to make the colours remain there and protect the work from moisture.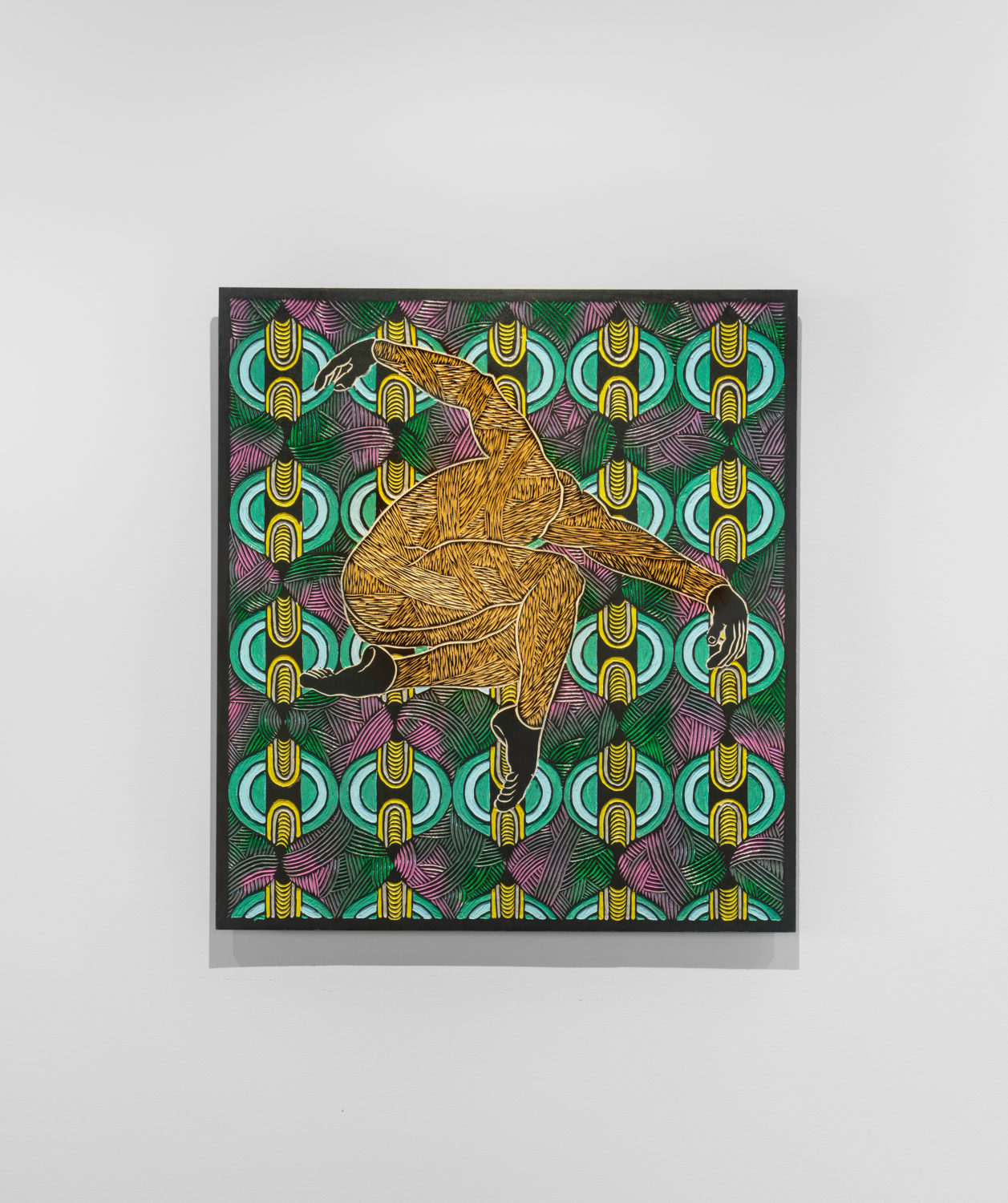 SC: Could you expand on your depiction of the human form — in particular, the choice to make your figures headless?
SL: With regards to the headless figures, as I wasn't adapting to the system of education which led to my dropping out of school, I had to find the real Sthenjwa. I believed that I wasn't just born to be a nobody in this world. The title of my show is Imfumbatho (Birth Secret). I had to create my own happiness – I found myself being in an unknown space where there are people living who understand me. I can communicate with them very well but the only thing with these people is that I don't know them, yet we communicate. We can visualise things that are happening in the physical space, earth, so when making my work, those headless figures represent those I exist alongside within the unknown space and share experiences with.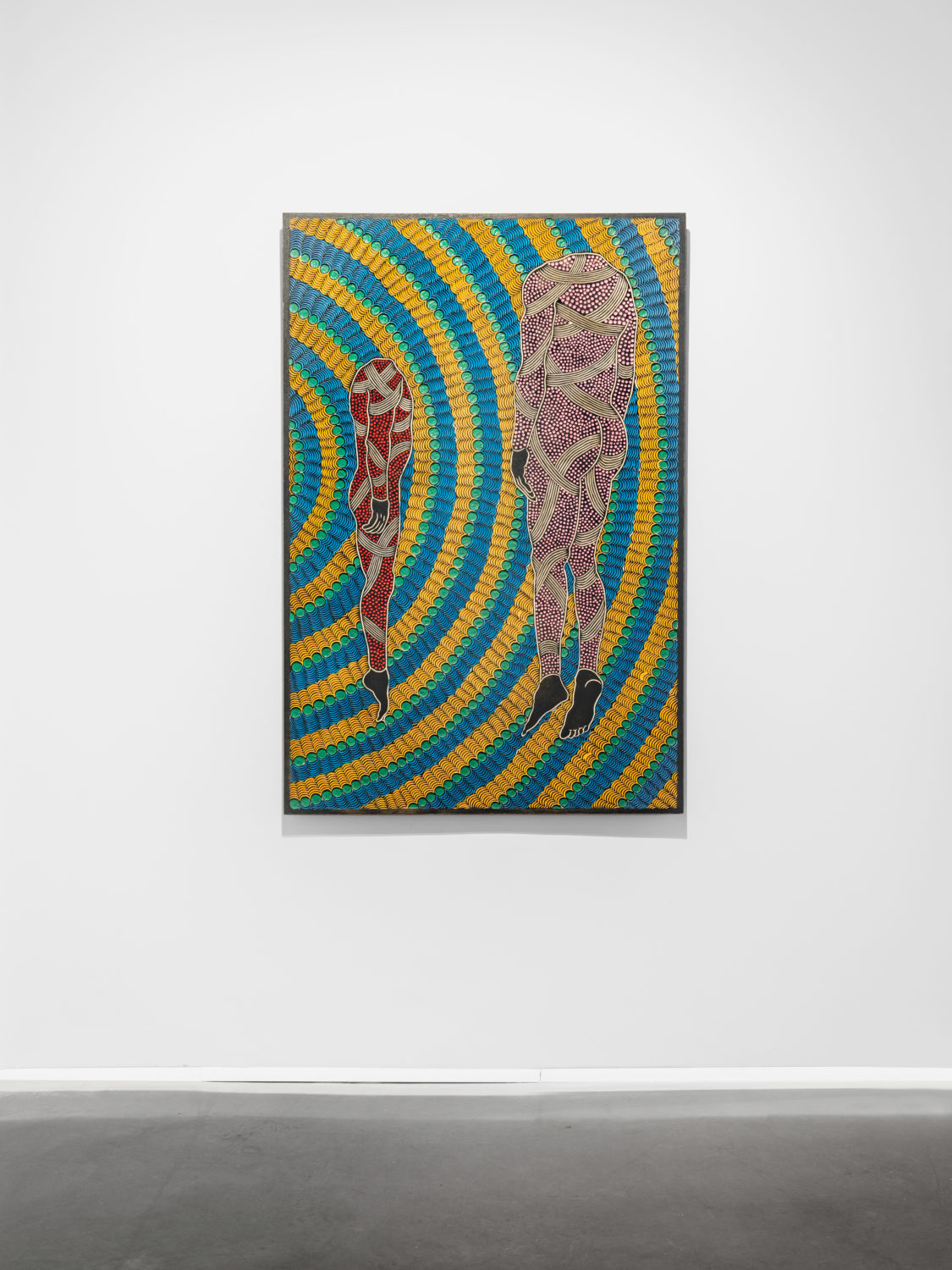 SC: How do you think about your work in relation to art history?
SL: After realising that I was gifted with working using my hands with wood, my parents told me that it was something that has been happening with my forefathers as they were also using their hands to make a living. They are now my ancestors but the journey of creativity continues till today and maybe for the upcoming.
SC: And what do you want to learn more about?
SL: To develop more ideas and support the upcoming generation in believing in themselves and never letting a situation bring them down.



Sthenjwa Luthuli, Imfumbatho runs until 4 September 2021 at Unit London.



Feature image: Sthenjwa Luthuli, Izandla Ziyagezana, 2018 [Detail]. Courtesy the artist and Unit London