Interview: Teen Romance & Tracey Emin Inspire LRS Designer Raul Solis' SS22 Collection
Known for its avant-garde and artistic pieces, New York based label LRS, helmed by designer Raul Solis, takes inspiration from the intense and energetic feeling of young love for Spring/Summer 2022. Having garnered a reputation for his subversive take on sportswear, Solis gained experience at Proenza Schouler prior to launching his own label. The latest LRS collection, which dropped this past week, includes playful takes on 17th and 18th century garments, exploring varied representations of romance. By utilising solid colours, the collection's main point of focus is on the silhouette and details. Mirroring well-loved garments from the past, this season's pieces are made of wrinkled wools and distressed cottons, among other process-heavy textiles. To learn more about LRS and Solis' new offering, Something Curated caught up with the designer.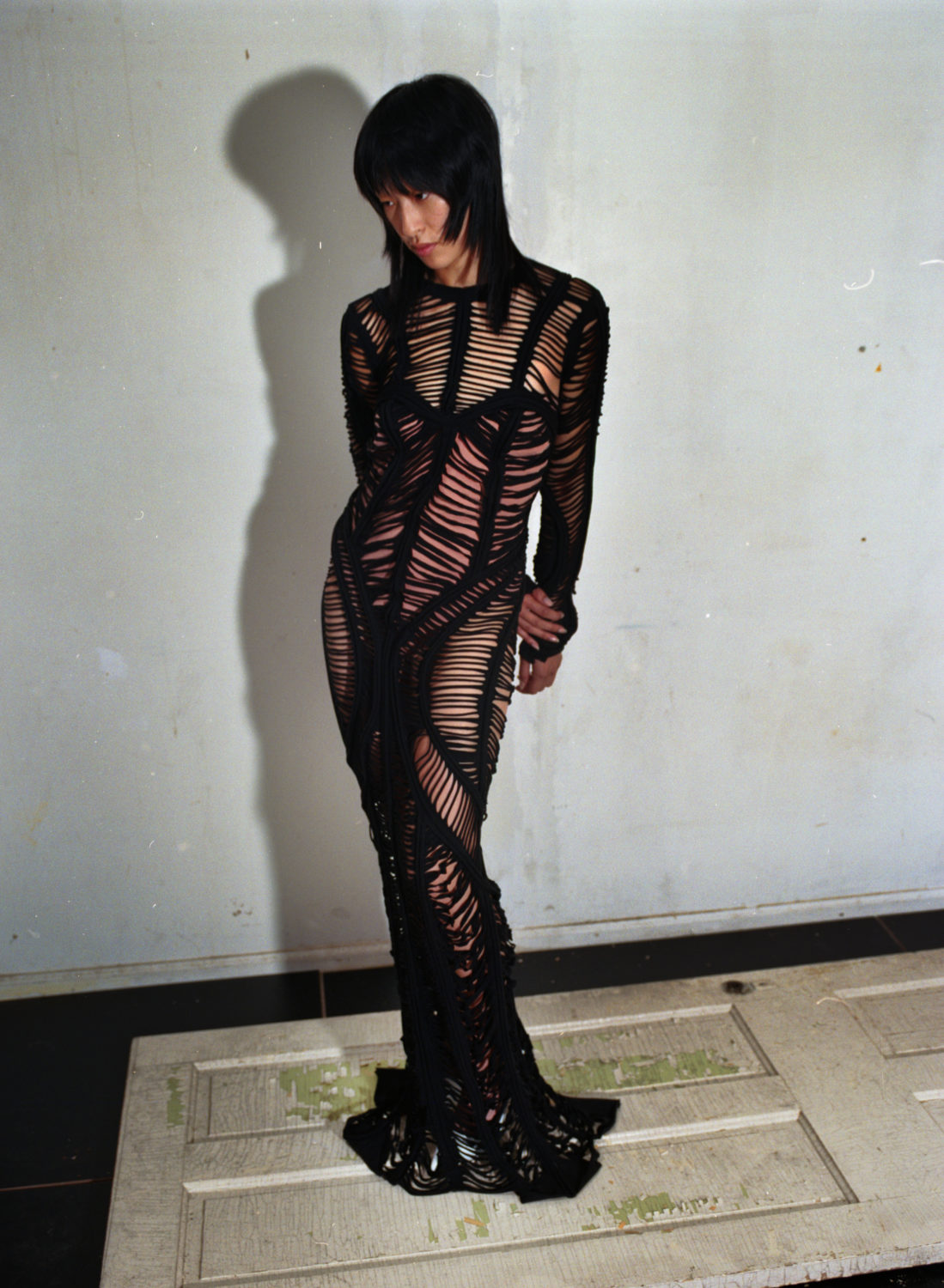 Something Curated: Can you give us some insight into your background; how did you first enter fashion?
Raul Solis: Fashion has always been a part of my life in one way or another. I grew up in a large Mexican family where all my siblings and parents worked in the different facets of the fashion industry.
SC: How would you describe the ethos of your label, LRS?
RS: LRS is a ready-to-wear label focused on reinterpreting traditional notions of American sportswear, streetwear and experimental fashion by infusing elements of counterculture, art movements, music, and photography. This approach inspires to transgress the ideas of polysensuality to reflect our contemporary hypermediated world. The pieces aim to explore the boundaries of power, craftsmanship, seduction, self-expression and whimsy to deliver a postmodern look.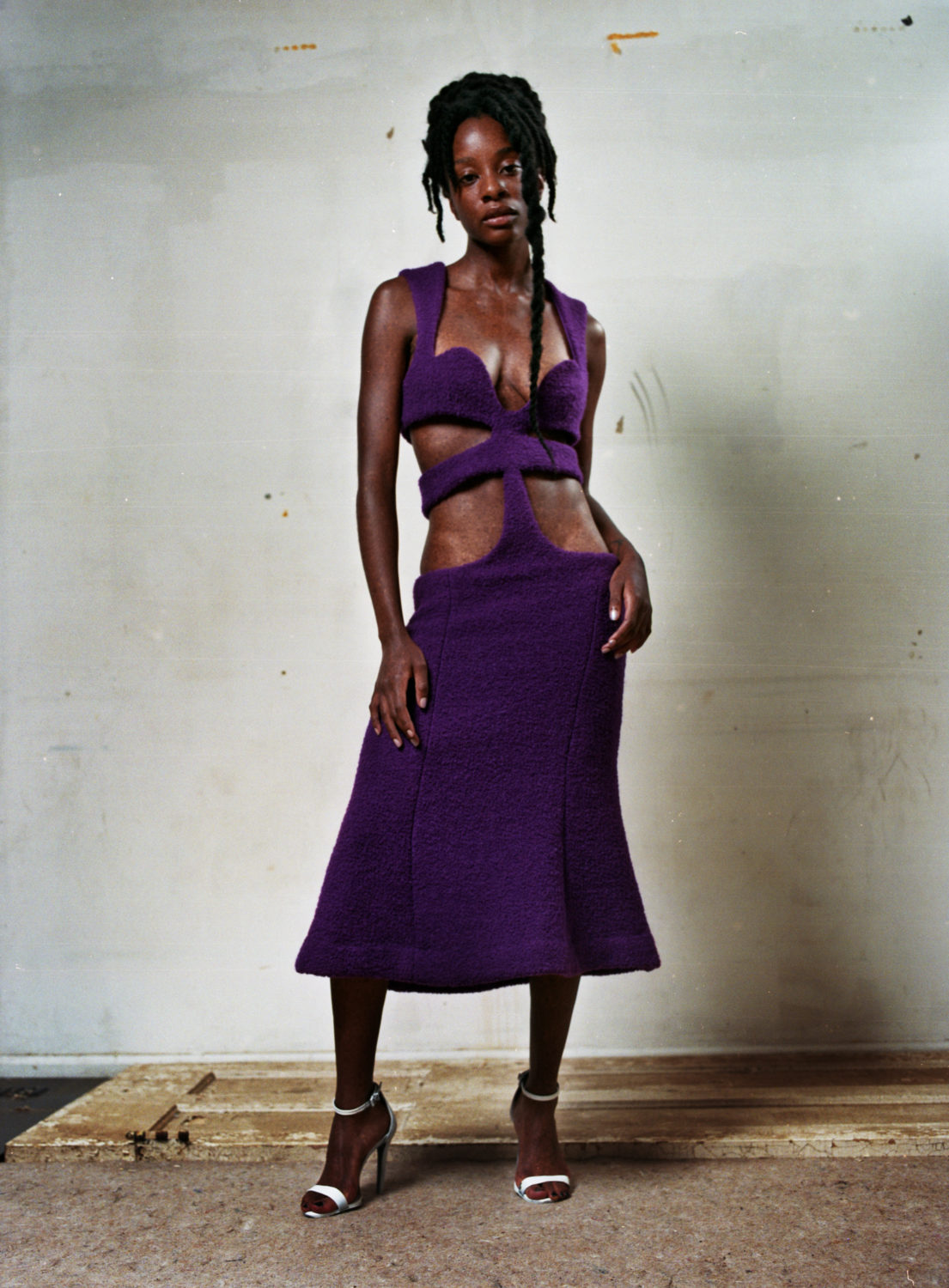 SC: Could you expand on some of the influences that have shaped your Spring/Summer 2022 collection?
RS: For our SS22 collection, I was thinking of teen love – how intense and energetic that first feeling of love is. How it consumes every part of your body and mind. I wanted the collection to feel textural, light and romantic without losing edge. I constantly referred to the early work of Tracey Emin and teenagers in NY.
SC: Are there any materials or processes that you have been particularly enjoying working with for this season?
RS: For this season I started using feathers for the first time ever. I really wanted to find interesting feathers that looked old and weathered – in order to achieve this look we had to physically bleach the feathers so they would lose some of the down and look aged. It was a lot of fun!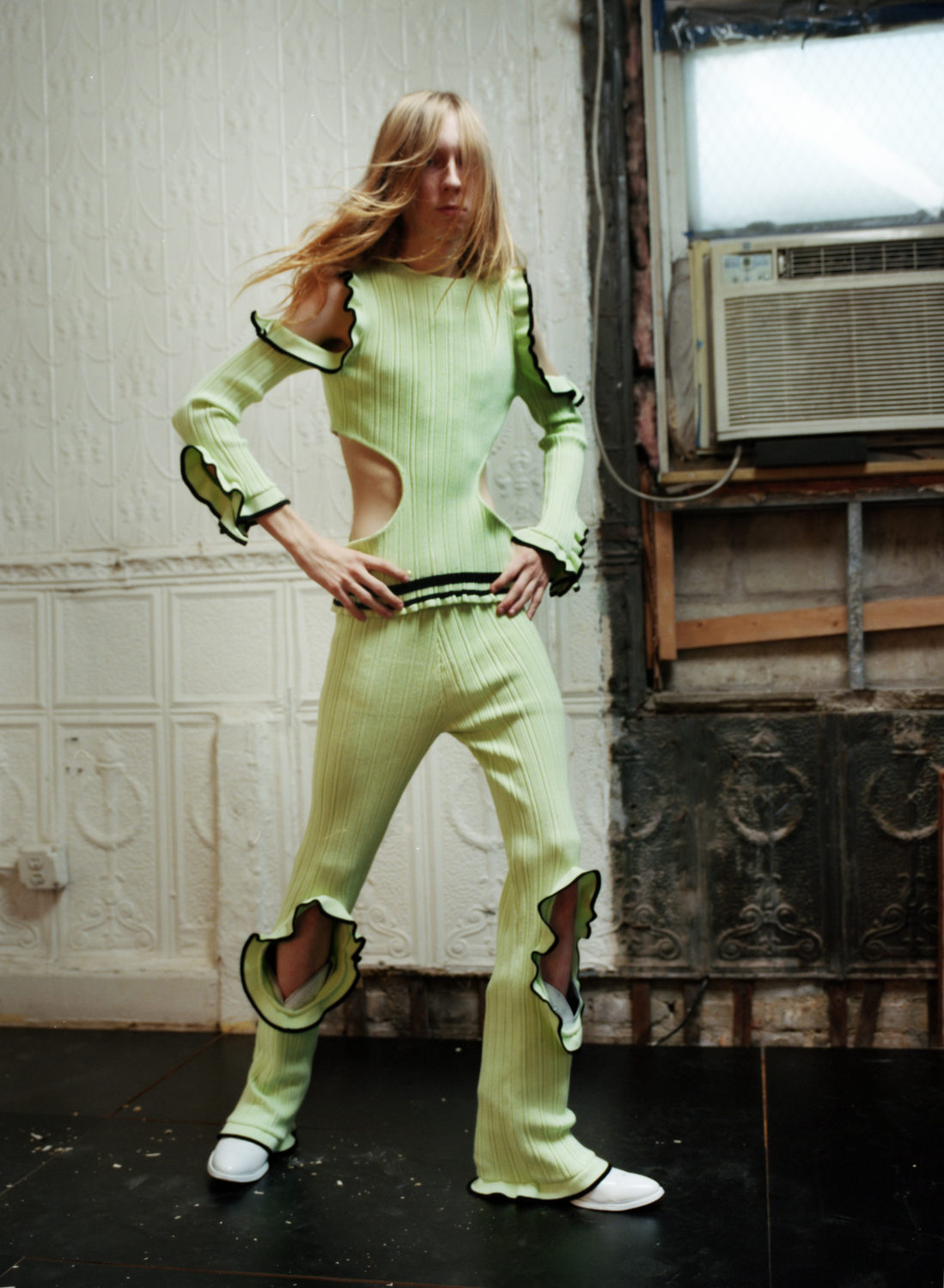 SC: How has the pandemic impacted your operation?
RS: It has definitely affected sales and the amount of help we could have in the studio. We have managed to work through all these obstacles, as creation is what drives us.
SC: And what do you want to learn more about?
RS: How to be a better human for our earth. 



Feature images: LRS SS22. Photo: Sam Nixon