6 Decades In The Making, The Story Behind Christo & Jeanne-Claude's Final Artwork
Opened to the public over the weekend, the Arc de Triomphe, standing at an imposing 164 feet at Place Charles de Gaulle in Paris, has been entirely enveloped in glistening, aluminium-coated blue polypropylene fabric—some 270,000 square feet of the stuff—secured by close to two miles of red rope, fixing the draped textile in place while emphasising the silhouette of the impressive architectural monument. This ambitious wrapped work is the 24th completed outdoor installation by the late husband-and-wife duo Christo and Jeanne-Claude, executed six decades after the idea was first conceived. Between 1962 and 1963, Christo created a photomontage of one of his signature wrapped packages in place of the Arc de Triomphe, as seen from Avenue Foch. It is hard to imagine that he ever envisaged that this outlandish concept would one day be actualised.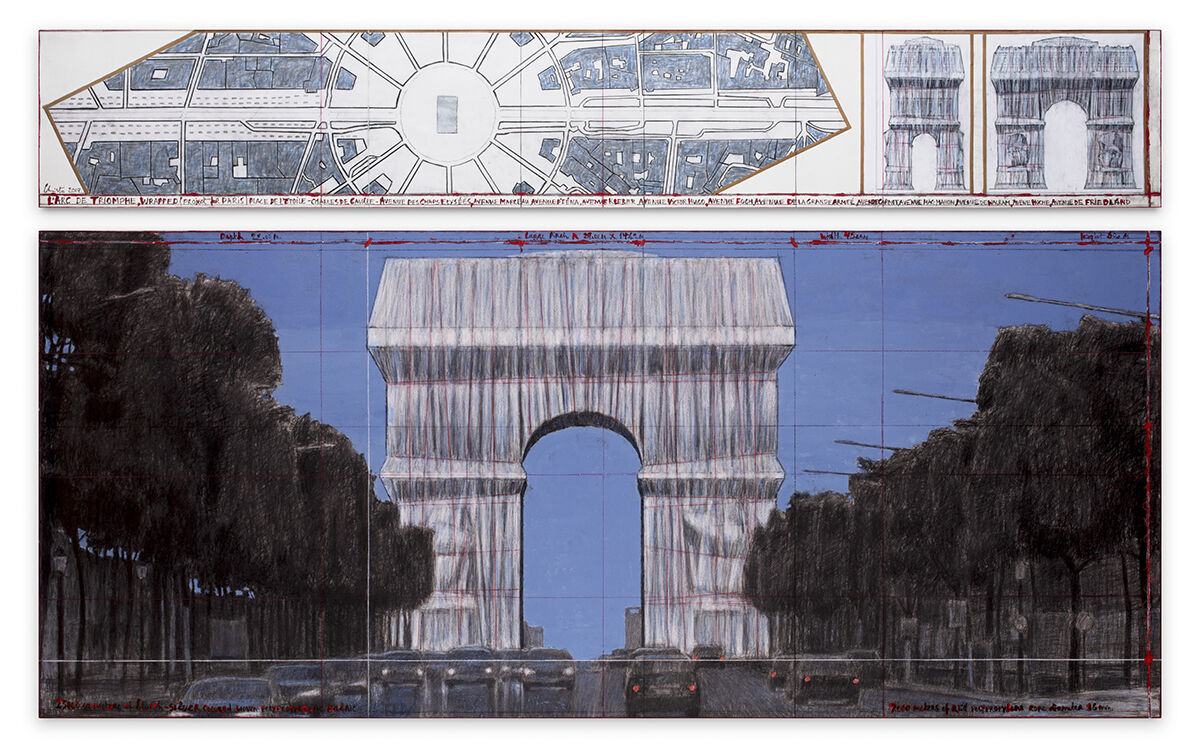 The Bulgarian-born Christo passed away last year at his home in New York, aged 84. The artist's early education in Soviet Socialist Realism, and his experience as a refugee of political revolution, were influences firmly embedded in his practice. His 35-year long collaboration with partner, artist Jeanne-Claude, who died in 2009, and the large-scale site-specific works they created together, continue to be celebrated and immensely influential. The pair are renowned for their striking sculptural works which intervene in urban and natural landscapes around the world, temporarily altering both the physical form and visual appearances of sites. Often referred to as part of the Nouveau Réalisme movement, the artists' temporary textile interventions required dedicated planning and execution through detailed drawings and scale models. Some of their most well known works include The Gatesin in New York's Central Park, Running Fence down the California coast, and Wrapped Coast in Australia.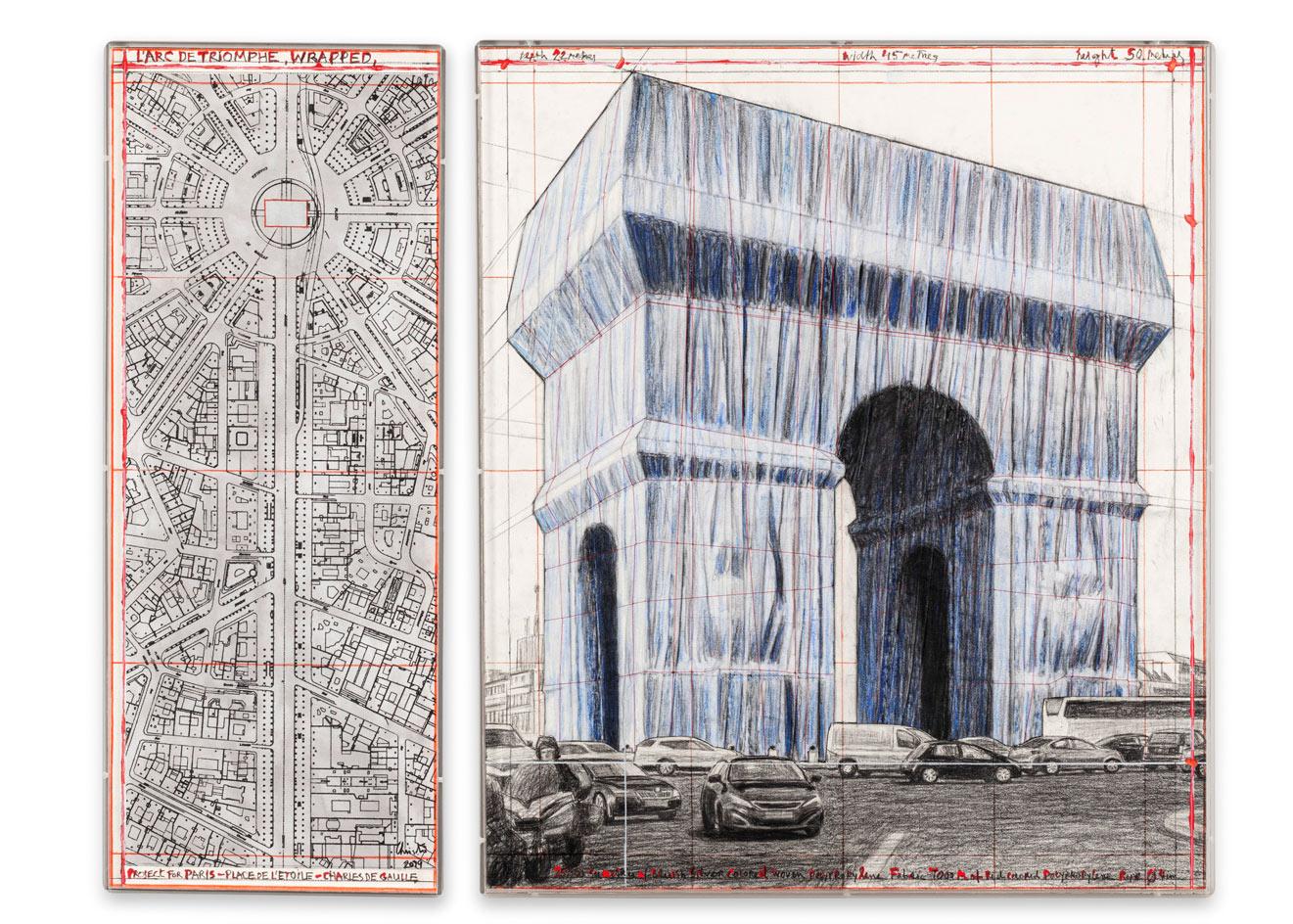 The latest work, L'Arc de Triomphe, Wrapped, 2021, is particularly noteworthy is it is Christo and Jeanne-Claude's first project to be accomplished since both of their passing. The artists always made it clear that their artworks in progress should be continued after their deaths. With a €14 million budget, the practical considerations involved in realising this work are in themselves extraordinary. The piece demanded a team of approximately 1000 trained individuals who worked on a tight installation schedule that commenced on 15 July 2021. Then there was the 312 tons of steel required for the ground-level anchors and metallic frame protecting the revered structure underneath. Following the presentation, five and a half weeks have been allowed for the dismantling of the work, which will in the end only be up for 16 days in total.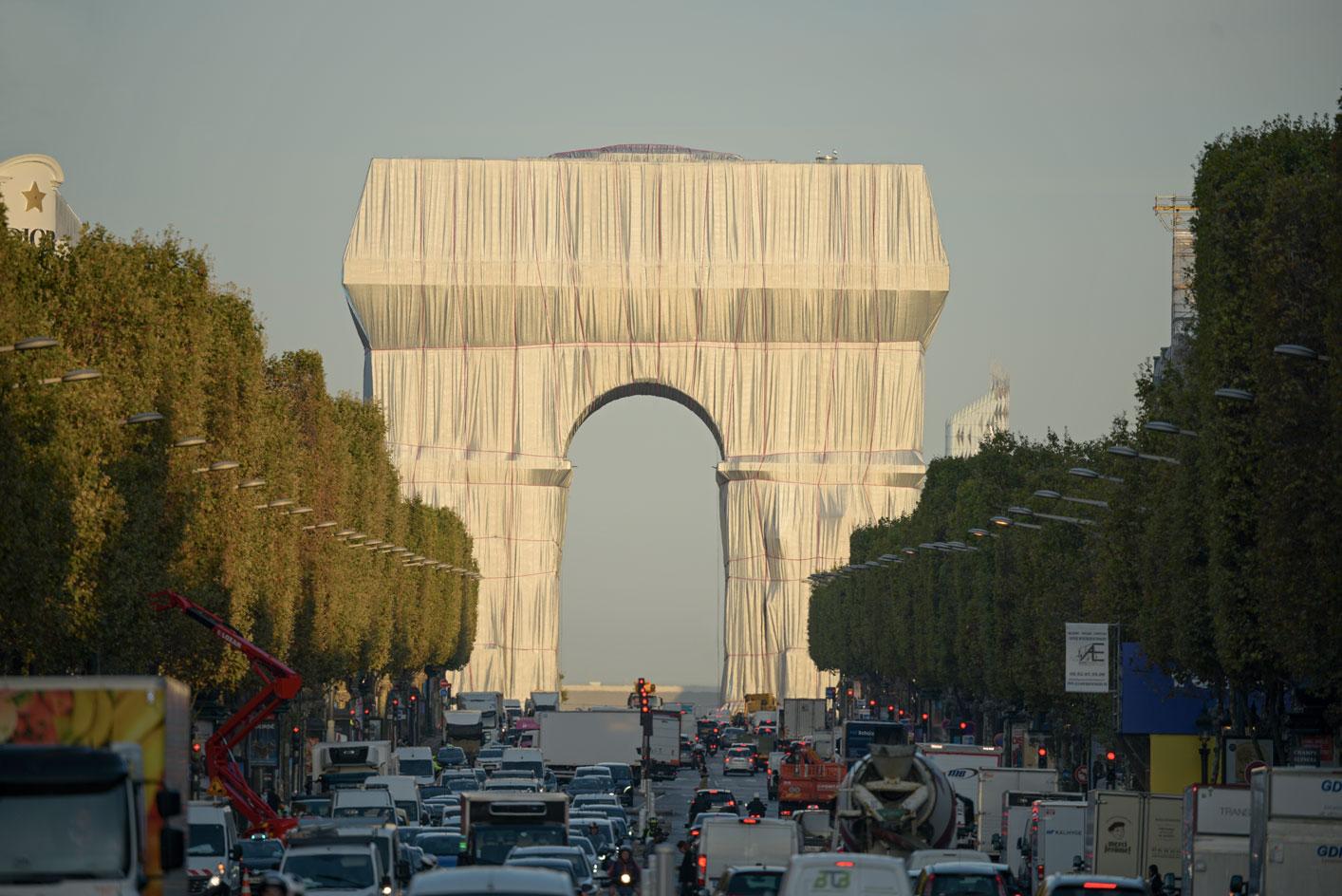 Visitors are invited to walk across the fabric covering the monument's rooftop terrace, and the normally traffic-heavy Parisian roundabout is being pedestrianised over the weekends. In keeping with all of Christo and Jeanne-Claude's projects, L'Arc de Triomphe, Wrapped is free to view and open to the public. The project was wholly funded by the sale of Christo's original artworks, including preliminary studies, collages, maquettes, lithographs, and works from the 1950s and 60s. This mode of operating has been a consistent way in which the artists have functioned, receiving no public funding, foundation money or sponsorships – and in fact, rejecting commissions. Christo and Jeanne-Claude's rather unusual funding model made them distinctive among artists working at their scale, allowing them unbridled creative control over their remarkable endeavours.



Feature image: Christo and Jeanne-Claude, L'Arc de Triomphe, Wrapped, Paris, 1961-2021. Photography: Lubri. © 2021 Christo and Jeanne-Claude Foundation