5 Cultural Producers At The Helm Of Morocco's Design Scene
Home to a flourishing community of artists, artisans, architects and designers, Morocco, and the city of Marrakech in particular, has established itself internationally as a thriving centre of creativity. To learn more about the people behind the scenes, Something Curated highlights five cultural producers shaping Morocco's design landscape today.


Mohamed Amine Siana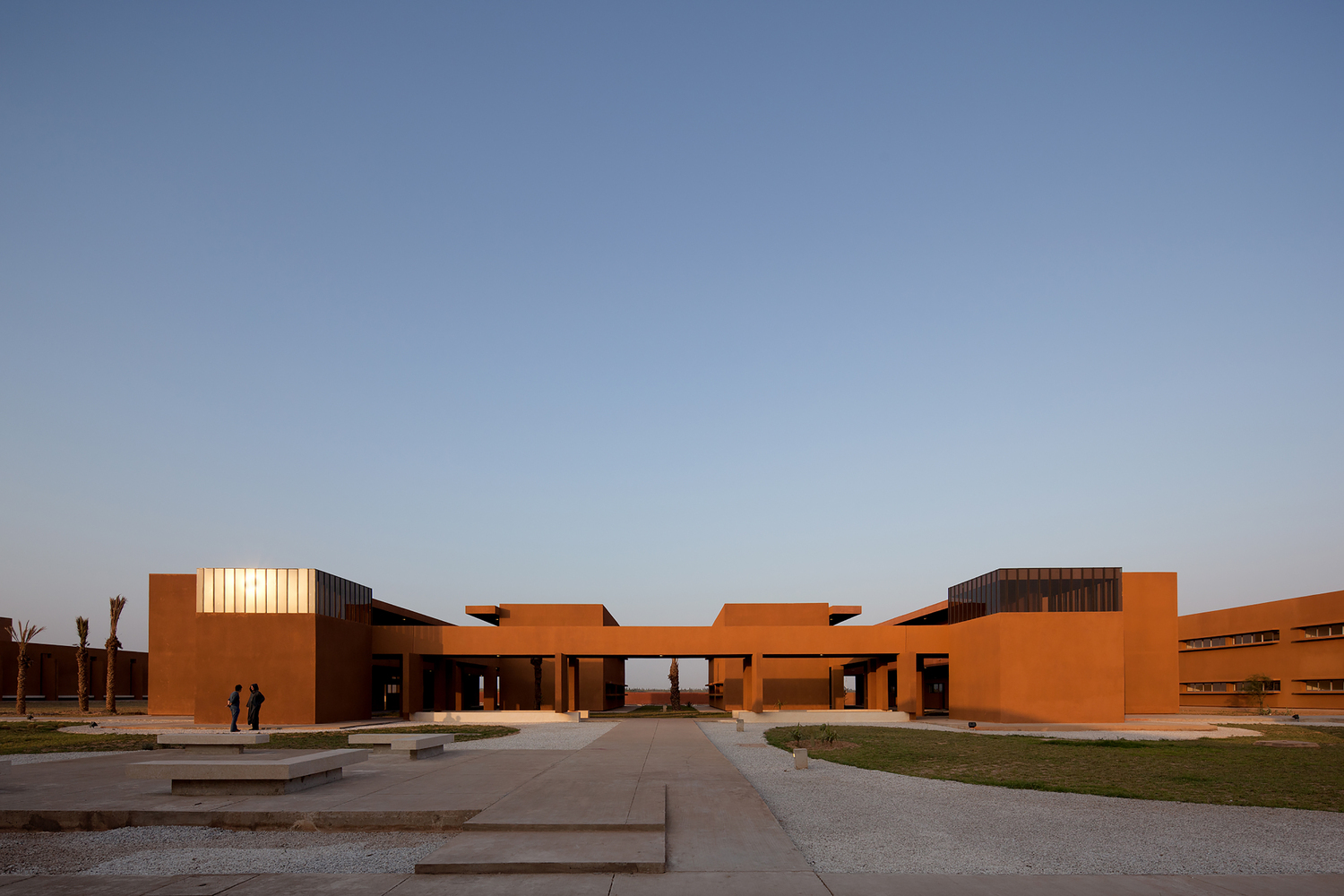 During its forty-four years under colonial rule, Morocco served as a petri dish for experiments in modernism by French architects and planners like Jean-François Zevaco and Michel Ecochard. Today, Casablanca born and based architect Mohamed Amine Siana attempts to reconcile traditional North African architecture with that movement's imposition on the built environment. Seminally, while studying at the Ecole Nationale d'Architecture of Rabat, Morocco, he met classmates Saad El Kabbaj and Driss Kettani, and, over a period of eight years, they pooled resources to work together on the design of three universities located in Morocco's tertiary cities of Taroudant, Guelmim, and Laayoune. Each campus comprises a collection of low-rise cubic buildings arrayed around a central axis.  



Amine Bendriouich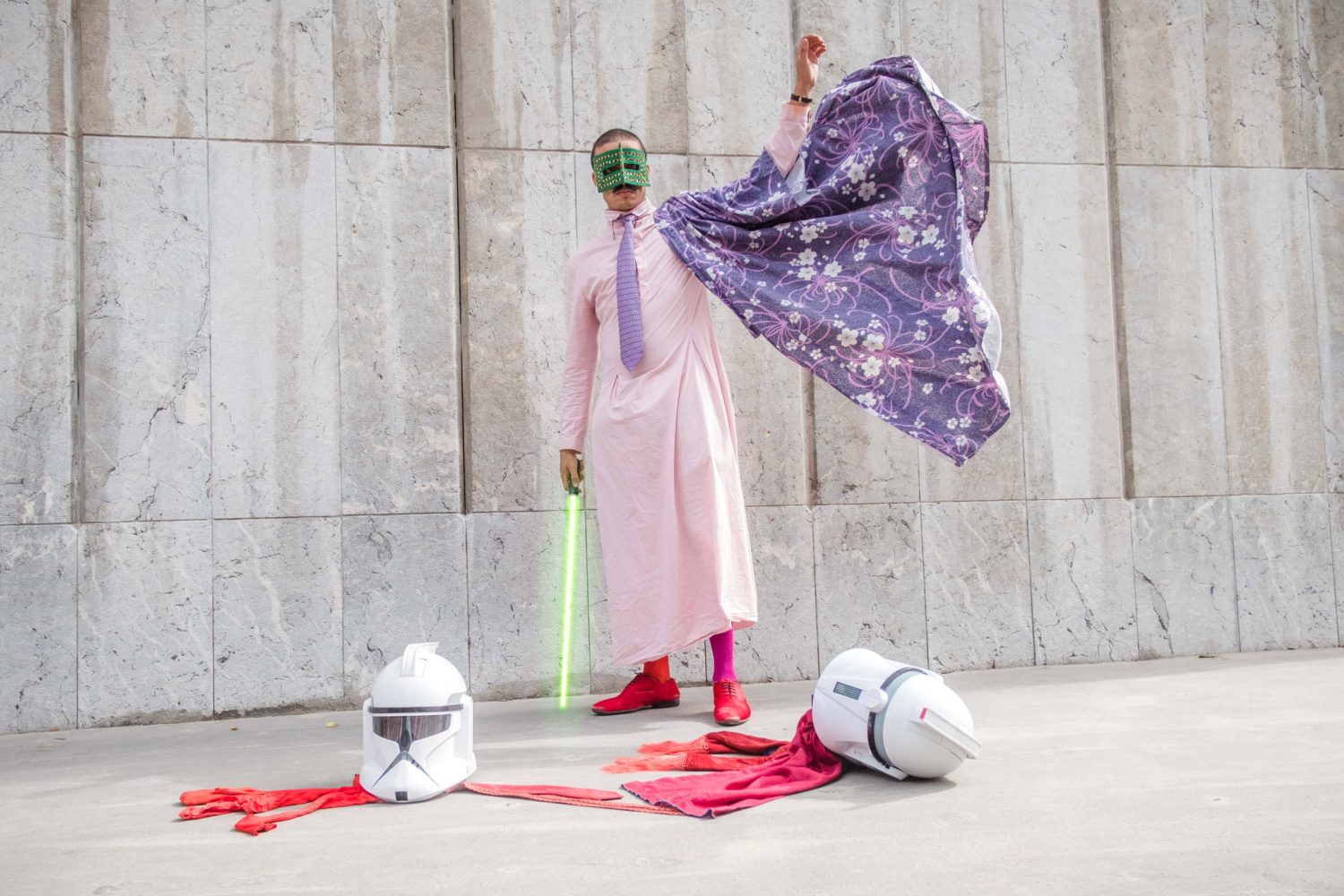 Based in Marrakech, Amine Bendriouich founded his eponymous fashion label after earning a degree in fashion design at ESMOD Tunis. Born in the mid-80s, he was inspired by the aesthetics of his generation, fusing pop culture, urban aesthetics and his Moroccan cultural heritage. Working in his atelier with local craftsmen, Amine designs his collections like a storyteller: each season has a spontaneous theme that reflects on his perception of the world. He often collaborates with renowned artists, such as Hassan Hajjaj, American painter Kehinde Wiley, and musicians Keziah Jones and Massive Attack, among others.



Hassan Hajjaj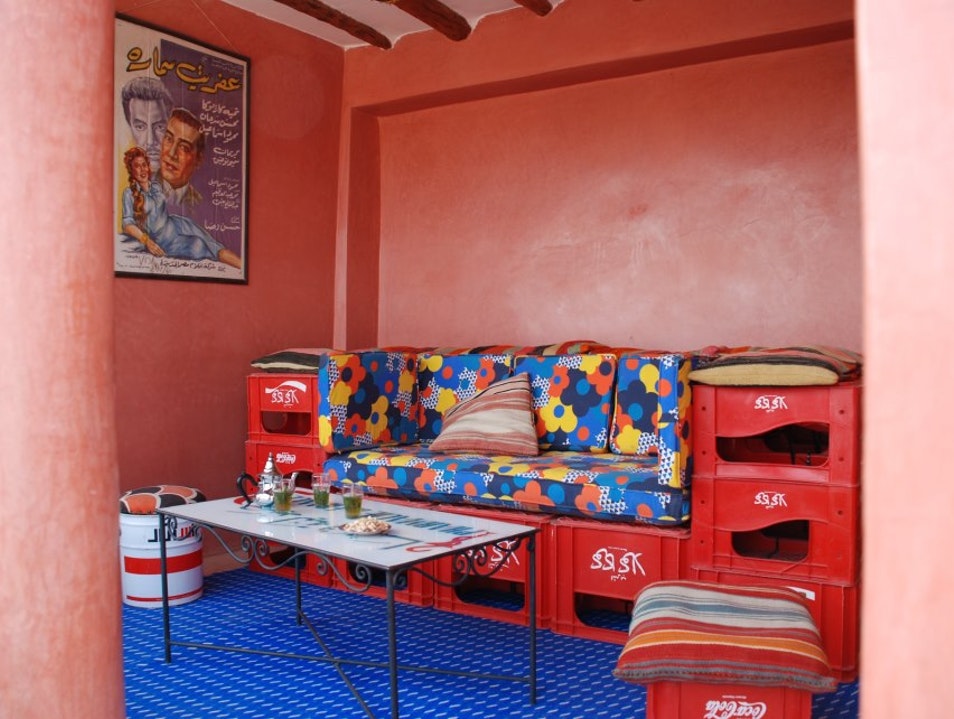 Hassan Hajjaj is a contemporary artist and designer who lives and works between London and Marrakech. Known as the "Andy Warhol of Marrakech," Hajjaj was born in Larache, Morocco, and immigrated to the UK at an early age. Heavily influenced by the club, hip-hop, and reggae scenes of the city, as well as by his North African heritage, Hajjaj is a self-taught, versatile creative whose work includes portraiture, installation, performance, fashion, and interior design, including furniture made from recycled objects, such as Coca-Cola crates and aluminium cans.



Kada Oudainia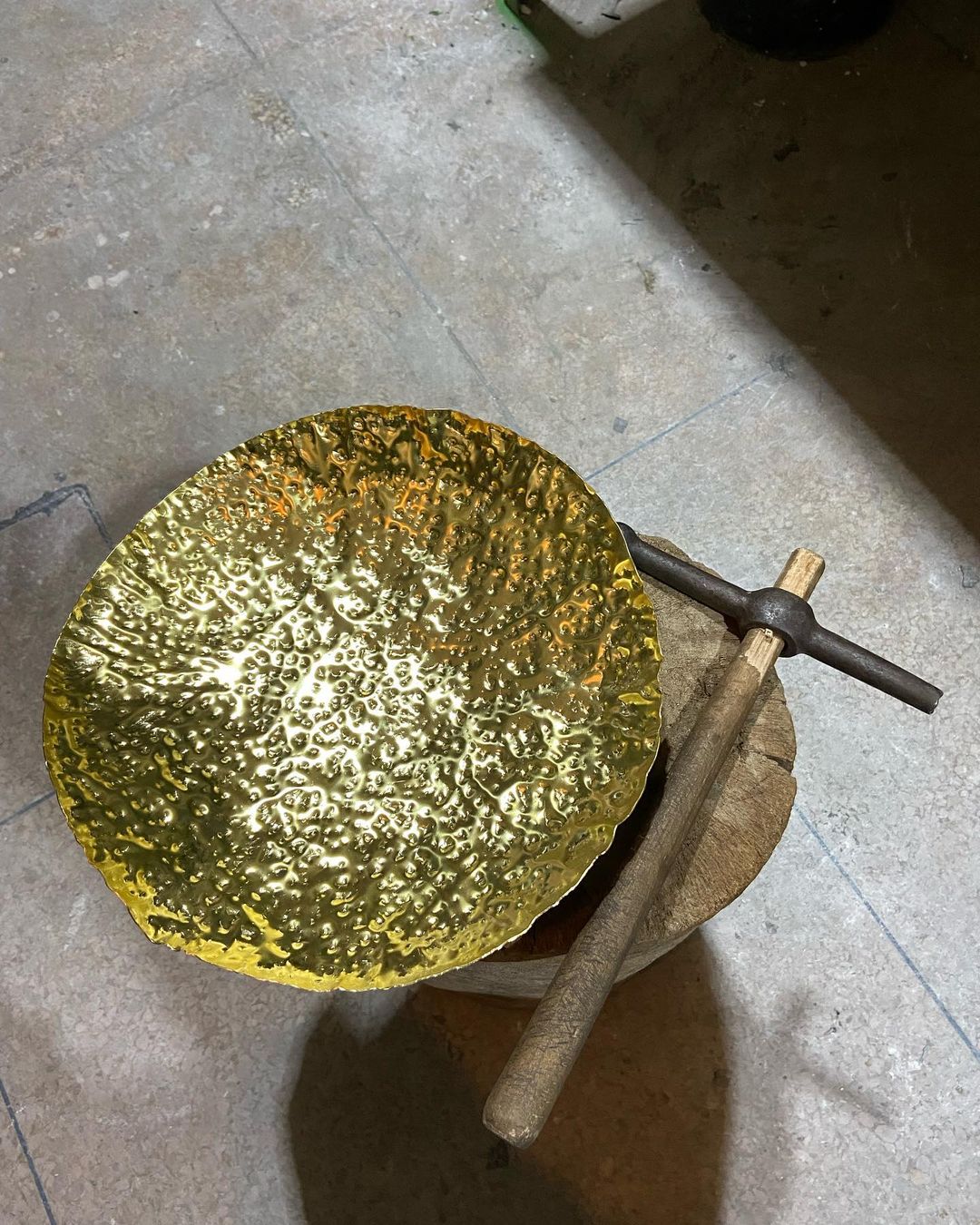 Algerian-born, Marrakech-based lighting designer Kada Oudainia's lighting pieces embrace traditional regional techniques, such as metal hammering and enamelling, reimagined in configurations akin to contemporary sculpture. The designer's illuminatory compositions nod to modernism, while celebrating the beauty of North Africa's rich craft history. At once refined and playful, Oudainia's works are most often one-off editions, though he sometimes produces limited runs of certain pieces.



Anwar Bougroug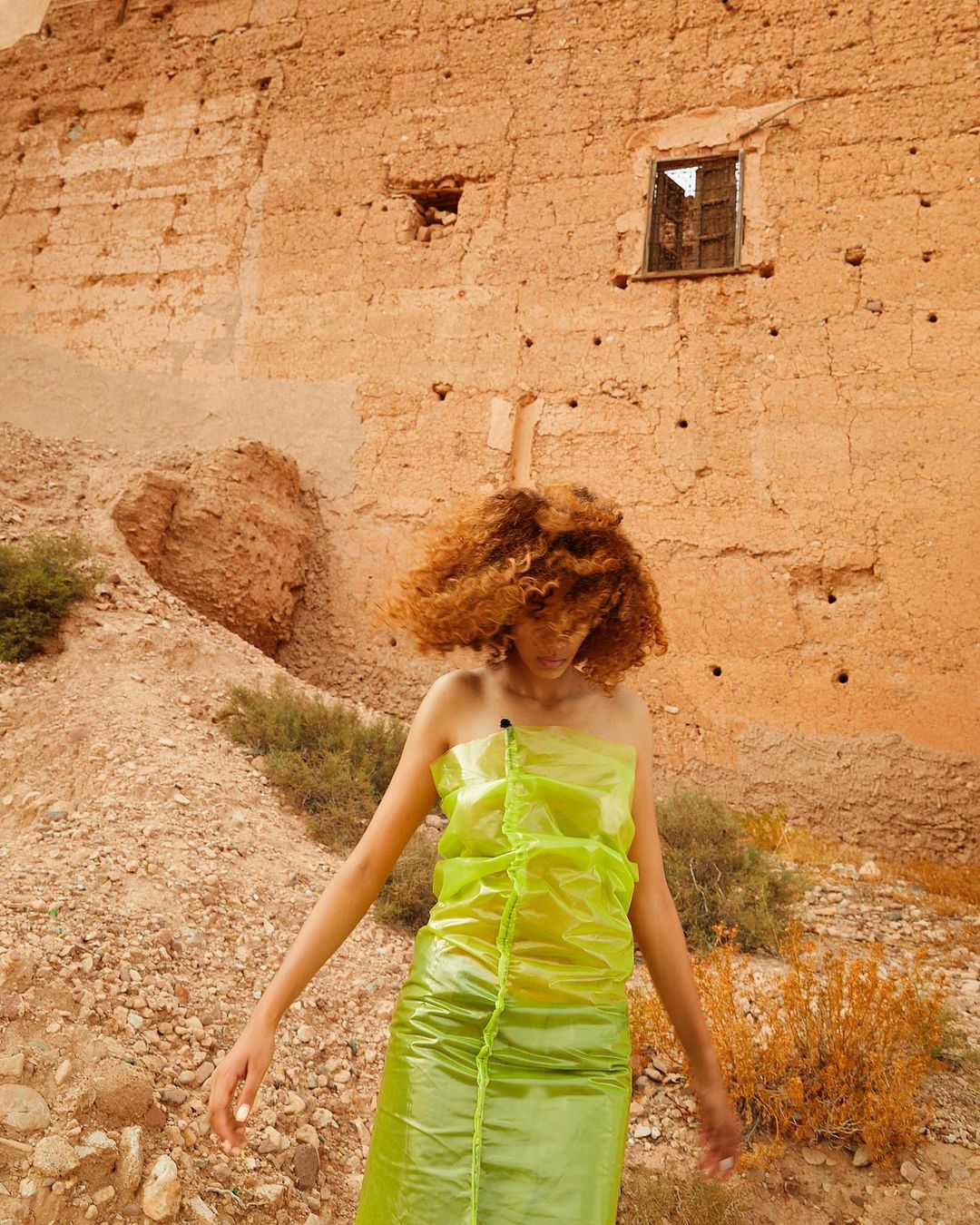 Morrocan fashion designer Anwar Bougroug founded his eponymous label in 2016 after moving back from Norway to Morocco and re-discovering his love for artisanal craftsmanship. Familiar with the structural discrimination ethnic minorities face in Europe, the designer has made it his mission to use fashion to celebrate cultural diversity. He set up home in the city of Marrakech and launched the genderless, unisex brand, bougroug, celebrating difference of all kinds. Blending Scandinavian minimalism with Moroccan craftsmanship and aesthetics, bougroug's driving force is bridging worlds and staying true to the fluidity of reality.



Feature image via @aminebendriouich