Premiere: Xtos On Creating The Bucolic Visuals For His Latest Single 'The Olive Tree'
Hailing from Athens and based in London, at least before the lockdowns, Greek musician, videographer and artist Xtos brings together his distinctive vocals and visuals to broach subjects spanning global injustices, the impact of the recession in his home country of Greece, personal relationships, and being uninhibitedly extra. His sonic tapestries meticulously layer affecting lyrics and traditional Greek folk instruments, combined in a refreshingly contemporary production. Last year saw him work with fellow Greek creative, fashion designer Di Petsa, on a special audiovisual SS21 collaboration – a hybrid between music video and fashion film, made on the occasion of London Fashion Week. Xtos was also included on Swedish label YEAR0001's charity compilation alongside artists like Yung Lean and Bladee, benefiting community bail funds and racial-justice organising. To mark the premiere of his new music video for single The Olive Tree, Xtos speaks with Something Curated about the project and what he has planned next.



Something Curated: Can you give us some insight into your background and journey to making music?
Xtos: Well, I was born in Athens, Greece and I moved to London when I was 18. I actually come more from a visual arts and a critical theory background – I went to Central Saint Martins. Prior to making music, I had edited a print publication as an art project, so I was more fluent in creating visuals – imagery, music videos, films, graphics, styling, writing – than with musical composition, and most of my friends worked in fashion or are visual artists. Doing those things came very naturally to me. But I always had an inclination for singing and writing melodies and wanted to make pop music, because I felt it could incorporate everything I liked in one package that could be accessible to more people. So my process of creating music is equally sonic and visual. I first started experimenting by recording demos on my laptop, and over the years I amassed a large amount of unfinished material, but I only started taking it more seriously after I graduated from university about 4 years ago.
I shot my first ever video with friends when I was in Mexico in 2017, and released my first 4 songs as an EP in 2018 on a friend's label, and then I started playing different underground club shows in London. I was mostly self-taught and that first project was essentially me trying to find my voice so I kind of had a whatever-sticks approach and experimented through trial and error. Looking back, I didn't actually know what I was doing, but I guess that is how you learn. At the time I basically had no formal musical training. Around then I decided that if I really wanted to do music, I should probably learn music and receive some classical training… I really wanted to delve deeper on the sonic aspect of my work and have it stand on its own as just sound, even without a visual component. So I started taking classical vocal lessons, and also enrolled in music theory classes in London. I realised my voice has this wide range that I had never even explored or knew how to use, and now I feel like I can express more things in my upcoming music.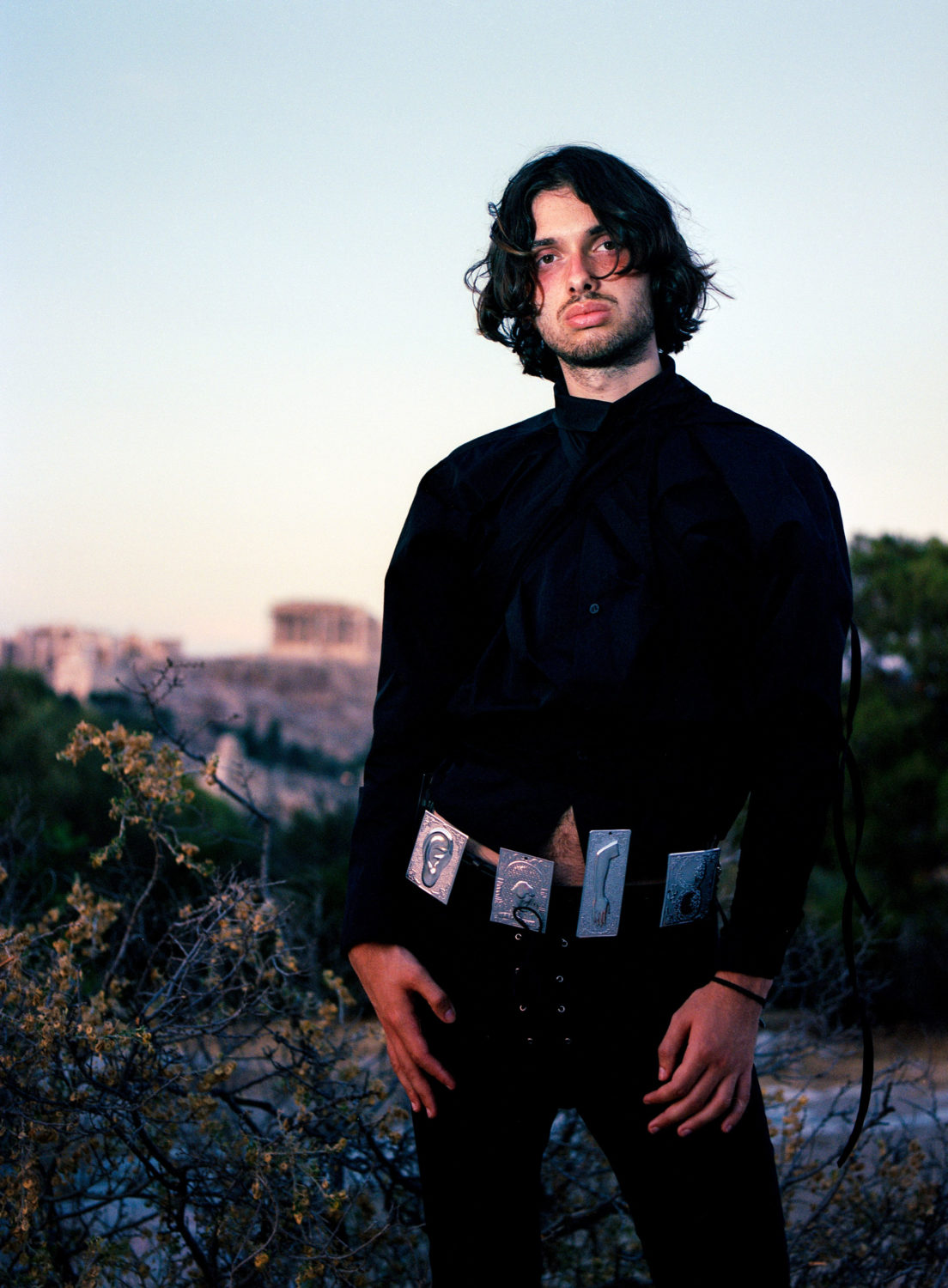 SC: Introduce us to The Olive Tree — what is the thinking behind this record?
X: It feels like this song was dictated to me by the muses. I was about to sleep and then I just played these staccato chords on my keyboard one night a few months ago, and they instantly conjured this pastoral image of sunshine and bliss, and vast fields. The melody I came up with was in major and very sunny, which is unlike me – I love a minor scale moment. I like that it sounded almost primitive, so I opted for a minimal approach on the production side. I wanted it to evoke the directness and simplicity of a folk song, so my voice is very upfront. The whole thing is sung in high falsetto, because in my mind the vocal had to sound like it is not of the earth, because it felt like the idea for the song came from outside the earth.
And then the one vocal line that I started repeating almost like a mantra was "the olive tree," and I built the entire song around this theme of the tree and what it signifies. I think the olive tree is a very strong symbol of life and resilience to those of us on the Mediterranean. I think it also clearly translates as this unbreakable, ancient thing to those that aren't from that region as well. The artist who created the cover art for the song, Bryony Dunne, said that when she visited the West Bank, she saw many trees that were partly destroyed by the authorities and settlers: "I learned that the strength of the ancient olive tree's root system has the ability to regenerate itself in spite of being chopped, bulldozed, or torched." The olive tree represents that which cannot be destroyed, or whither. It is amarantine, even in the face of violence and aggression – it is like the nucleus of life, and it contains the desire to regenerate, to be reborn out of the ashes. I think everyone can relate to this in some regard.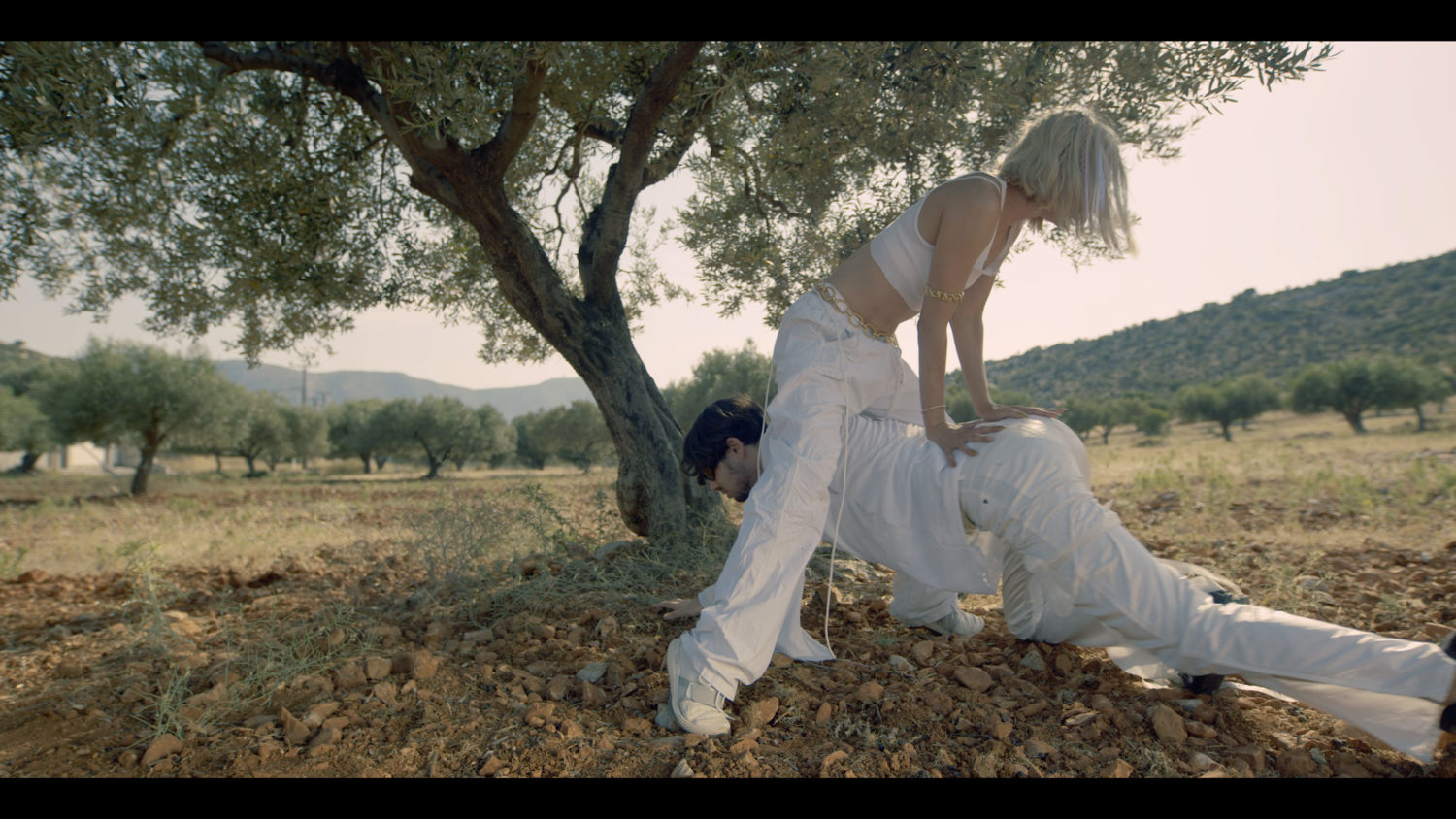 SC: Tell us more about the Samir Mansour bookshop in Gaza, which proceeds from this single are being donated to?
X: I donated all the money from the song's Bandcamp sales to the rebuilding of a central bookshop in Gaza that was destroyed by air strikes this year. I think books and printed histories are very important, despite the fact that digital media is omnipresent now. If knowledge and books are pillars of a society, then they can be instrumental to rebuilding and preserving it. It is like when the Romans burnt the library of Alexandria, and all the centuries of history and literature just vanished. If we are able to rebuild the ruins step by step, then I am happy to make this minute contribution.
SC: How did you approach creating The Olive Tree's visuals; tell us about the choreography?
X: I wanted the video to have this very long-shot, widescreen auteur cinema visual style, almost like my own interpretation of a Theo Angelopoulos or Werner Herzog still frame, where every moment could be a painting or a tableau. I was also inspired by old documentaries and archival footage of the Mediterranean in the 60s/70s, which is what I wanted The Olive Tree video to look like – unpretentious and naturalistic like a documentary, while evoking images of childhood, innocence, purity, dreams, an almost biblical image of nature in harmony. Those things make up what the Mediterranean landscape means to me, as it forms a large part of my identity and childhood.
The dancer in the video is my friend Maria Metsalu, who is a choreographer and co-founder of the Young Boy Dancing Group art collective. I wanted the movement to be experimental and not contrived or rehearsed in any way, so she was the perfect person to work on this with. It is all about the idea of fighting back and standing up for yourself, so we had to show these strong, bold movements. She really delivered with her performance, and our joint scenes she helped a lot with, just the overall direction and with improving my movements too. An archery teacher also came and showed me how to shoot the arrow, which was actually so heavy I had to do like one million takes to get it right. And then the licking the soil part was my doing.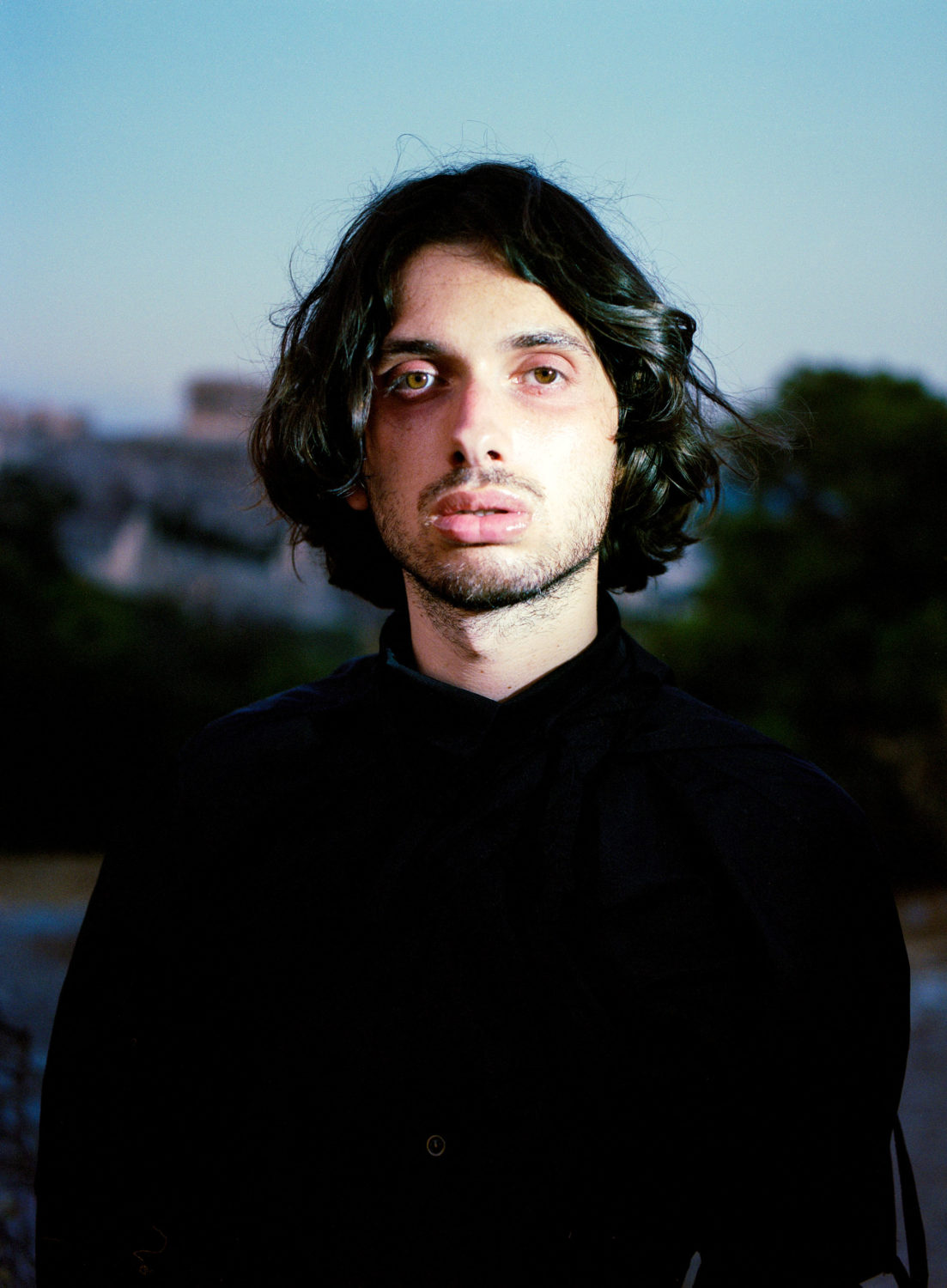 SC: How has this past year and the pandemic impacted your way of making work and what can we look forward to from you next?
X: Well I kind of temporarily moved back to Athens early on in the pandemic, because I wanted to avoid being stuck in a London lockdown, and it was unexpected but the change that came with this move gave me the space to devote more time to actually making music and fully flesh out my upcoming project the way I would like it to be. I have been working on my debut album since last year and hoping to finish and release it as soon as possible. I definitely have had more time to reflect and think on it than I would otherwise. All I can say is it is more ethereal than previous work but also has club moments. I will pop back to London when I need to put some finishing touches on it.
SC: What are you currently reading?
X: Salomé by Oscar Wilde, and all the Cavafy poems. Also the Mariah Carey book, and My Year of Rest and Relaxation – I identify with both of them. But I mean, I'm mostly just reading news articles regarding what is going on in Greece and the world and losing my mind.



Feature image: Still from The Olive Tree. Courtesy Xtos