Remembering Virgil Abloh (1980–2021)
Virgil Abloh, the American designer, artist, DJ and stylist, first came to prominence as Kanye West's Creative Director, going onto make a seismic impact on the fashion industry with his luxury streetwear label, Off-White, and, more recently, his position as Artistic Director of Menswear at Louis Vuitton. Born in 1980 to Ghanaian parents, Abloh was raised in the suburbs of Chicago. He earned his bachelor's degree in Civil Engineering from the University of Wisconsin-Madison in 2002 and went onto pursue Architecture at the Illinois Institute of Technology. After working for an architecture practice for two years, Abloh shifted his focus to fashion. In 2009, he founded RSVP Gallery, a project space and menswear boutique in Chicago.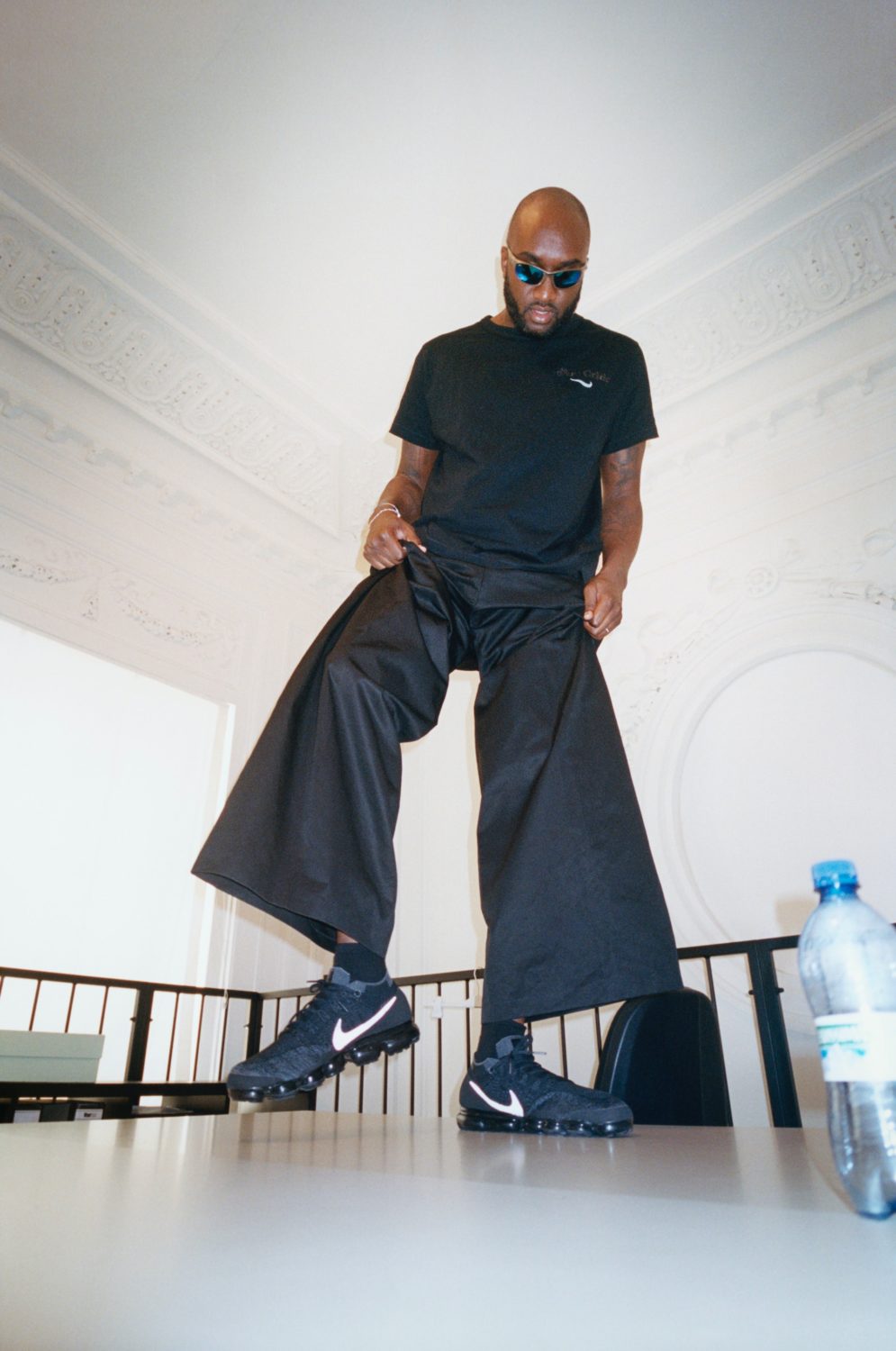 It was around this time that he joined West's creative agency Donda as Creative Director, supervising projects from performance sets to merchandise design. In 2012, Abloh launched his first fashion brand, Pyrex Vision, which screen-printed logos onto Champion t-shirts and deadstock Ralph Lauren rugby shirts. Alongside this, he collaborated with fellow designers Matthew Williams and Heron Preston as part of a collective called Been Trill. Pyrex stopped operating in 2013. That same year, Abloh introduced his luxury men's and women's streetwear label Off-White to the world. The Milan-based brand was picked up by stockists such as Barneys and Colette, and was swiftly donned by the likes of Jay-Z, Rihanna and Beyoncé. In 2015, Off-White was an LVMH Prize finalist.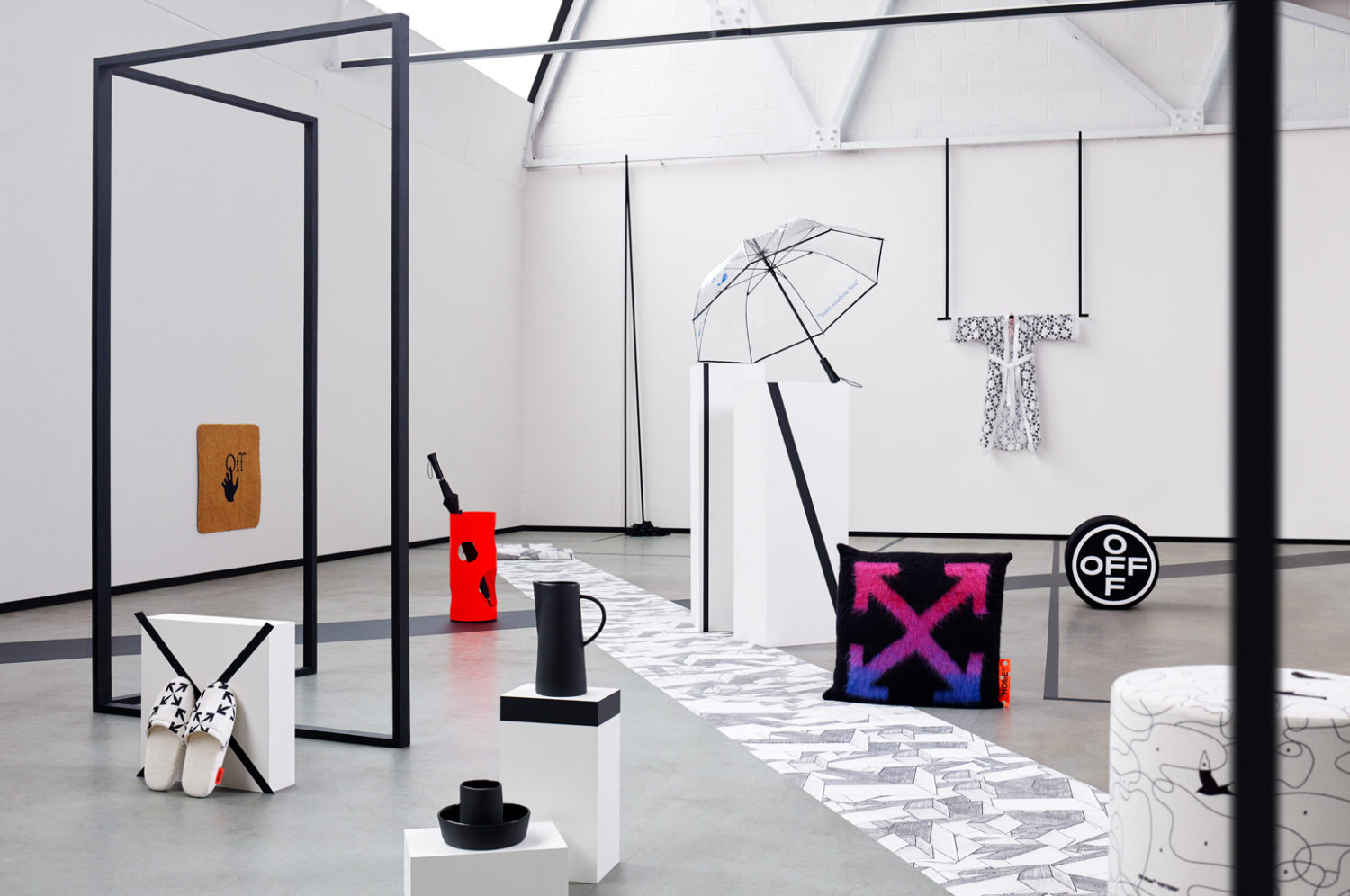 Abloh could seemingly market anything, and throughout his career he designed co-branded versions of everything from beds and alarm clocks to combs and cars. Off-White's logo, a four-way arrow that was said to have been inspired by the work of a 1960's advertising firm, became an instantly identifiable signifier for countless young consumers, as captivating as Chanel's interconnecting C's, or the Louis Vuitton monogram that Abloh would go on to redefine. He was unrestricted in his referencing of the designers and artists he admired, from Martin Margiela and Raf Simons to Dutch architect Rem Koolhaas. Abloh, somewhat controversially at times, spoke openly about his belief in reworking and reimagining the things he had an appreciation for.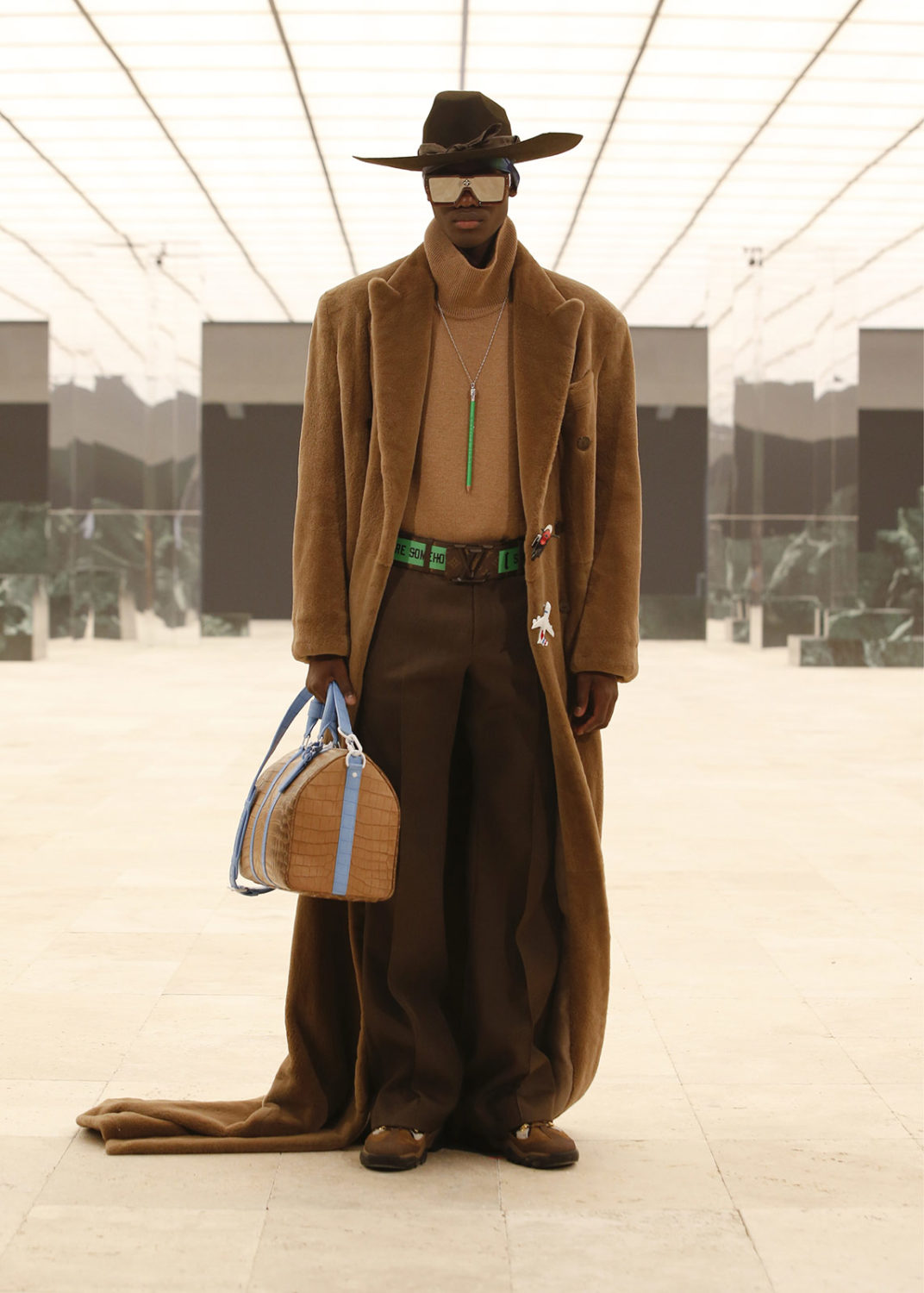 In March 2018, Abloh was appointed as Artistic Director of Louis Vuitton's menswear ready-to-wear line, making him the first person of African descent to lead the brand's menswear line, as well as one of the few Black designers at the helm of a major French fashion house. Upon his acceptance of the position, he stated, "It is an honour for me to accept this position. I find the heritage and creative integrity of the house are key inspirations and will look to reference them both while drawing parallels to modern times." Abloh showed his first collection for Louis Vuitton at the 2018 Men's Fashion Week at the Palais-Royal gardens in Paris, receiving critical acclaim for his powerful body of work. 


Alongside running his fashion brand and consulting, Abloh was a DJ under the tongue-in-cheek alias Flat-White. The impressive polymath was reported to have passed away yesterday, 28 November 2021, aged 41, after a fight with cardiac angiosarcoma, a rare form of cancer which he was diagnosed with in 2019. He is survived by his wife Shannon Abloh and two children, as well as his parents and sister. His untimely death prompted a flood of tributes from industry figures and close collaborators throughout the fashion, music and art worlds. Over his career, Abloh has become a figure of inspiration for an entire generation of designers, who saw in him a possibility to change the long-established conventions of the fashion industry. Among them is A-COLD-WALL* founder Samuel Ross, footwear designer Salehe Bembury, and Abloh's former collaborators art director Heron Preston and Matthew Williams, now Creative Director at Givenchy.



Feature image: Off-White Miami Store, 2020. Photo: Off-White