Restaurateur Samyukta Nair's New Concept Transports Diners To The Whimsical Opulence Of Old World China
Samyukta Nair, the restaurateur behind London's Jamavar and Bombay Bustle, has launched her latest dining concept in the capital, MiMi Mei Fair. Situated within an unassuming Georgian townhouse on Curzon Street, diners are transported to old world China, entering through a discrete sapele wood panelled hall. Nair and designer Tom Strother at Fabled Studio have imagined the three-floor restaurant as the secret London residence of Empress MiMi – "mì mì" means "secret" in Mandarin – who has opened the doors to her private residence for the first time. Filled with trinkets, antiques and heirlooms from Nair's personal collection, each room has been thoughtfully designed with inspiration drawn from the Forbidden Palace of Beijing, ancient folklore tales and whimsical 1920s Shanghai. To learn more about the immersive new restaurant, Something Curated spoke with founder Samyukta Nair and designer Tom Strother.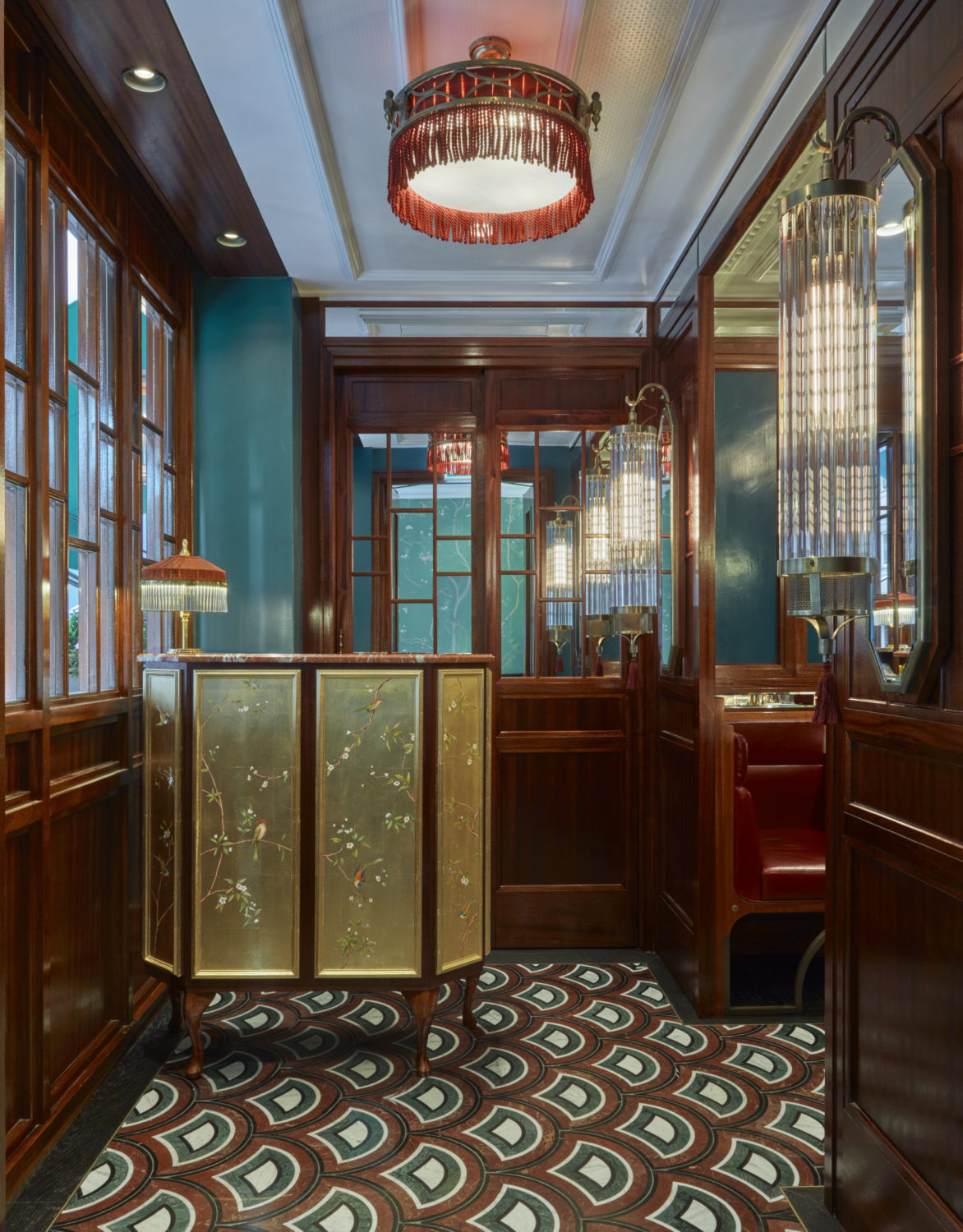 Something Curated: Can you give us some insight into your background and your journey into the field of food?
Samyukta Nair: Hospitality has always been a huge part of my life as my family founded The Leela Palaces, Hotels & Resorts in India. Dinner table conversations always ranged from discussing culinary trends as well as the very best in hospitality and design. Furthering our love for bespoke culinary experiences my father, Dinesh, and I launched our first restaurant, Jamavar, on Mount Street five years ago. Thereafter came Bombay Bustle and recently with the launch of MiMi Mei Fair it's safe to say there's no turning back. Food to us is a representation of culture and many of our dishes at Jamavar take after my grandmother and family matriarch, Leela Nair. Similarly, at Bombay Bustle we revisit classics I grew up eating and enjoying that represent a sense of home. Starting our journey with Indian food enabled us to share our version of India to a global audience that we are familiar with and proud of. During my studies I attended business school in China and travelled extensively in the country, from Ningbo, Nanjing and Hangzou to Shanghai. It was during these years and in these cities that I fell in love with Chinese cuisine and the nuances of its culture, giving me the inspiration for MiMi Mei Fair.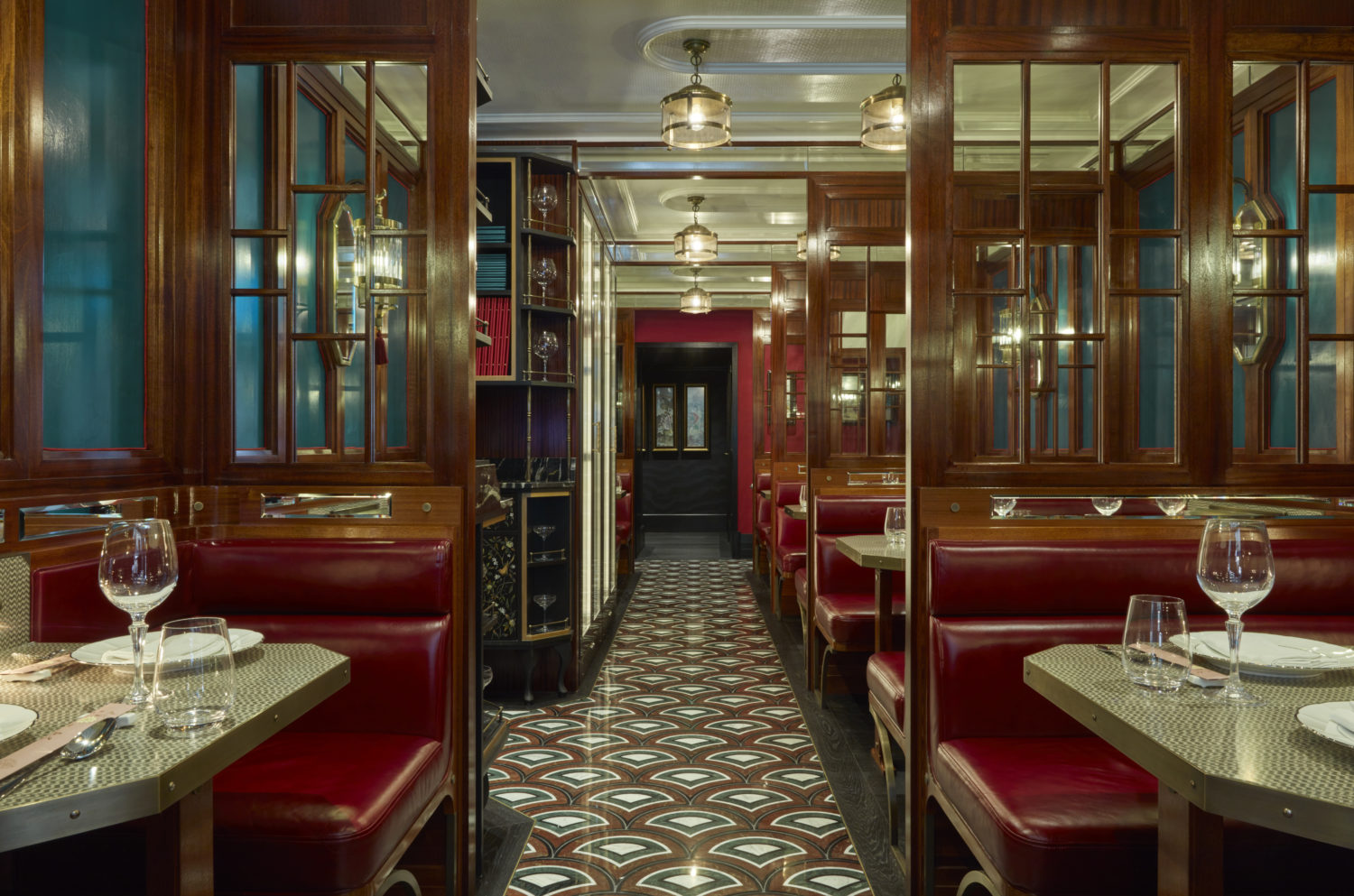 SC: How was the concept for MiMi Mei Fair born?
SN: A home to me is representative of so many different facets and I longed to create a restaurant that combined food and design and told a tale of a well-rounded culinary experience. When I started ideating and conceptualising MiMi Mei Fair I drew from my love of Chinese culture and its intricacies seen through its varied food heritage and design ethos. I collaborated with Tom Strother at Fabled Studio to flesh out this idea further and dreamed of our Georgian townhouse site as the imagined secret London residence of Empress MiMi.  In tandem, the food references the dynamic nature of Chinese cuisine not just within the country but also its intermingling across Hong Kong and Singapore. We went a step further and dotted our maximalist site with Chinese trinkets, antiques and even went as far as adding heirlooms from my personal collection to really pay homage to the concept and make Empress MiMi's home away from home in London a warm and welcoming space.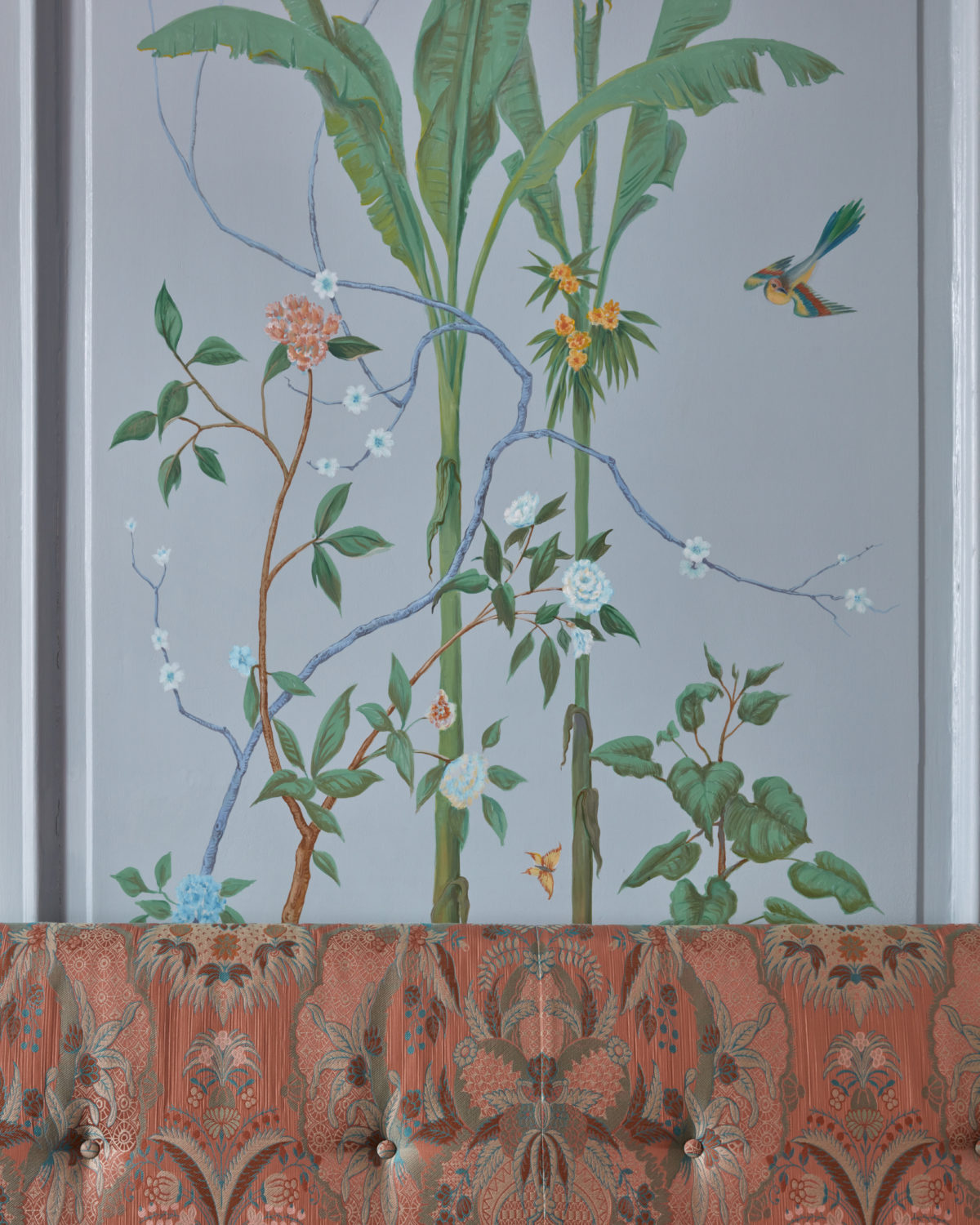 SC: What attracted Fabled Studio to this particular project?
Tom Strother: This is our third restaurant with the Nair family and we were delighted to work with Sam on this amazing project. I particularly loved the charm and quirks of the site although I must admit I had trepidations about some of the site's quirky challenges. Being two townhouses presented a number of challenges but I loved the opportunity to design a restaurant with a more residential approach.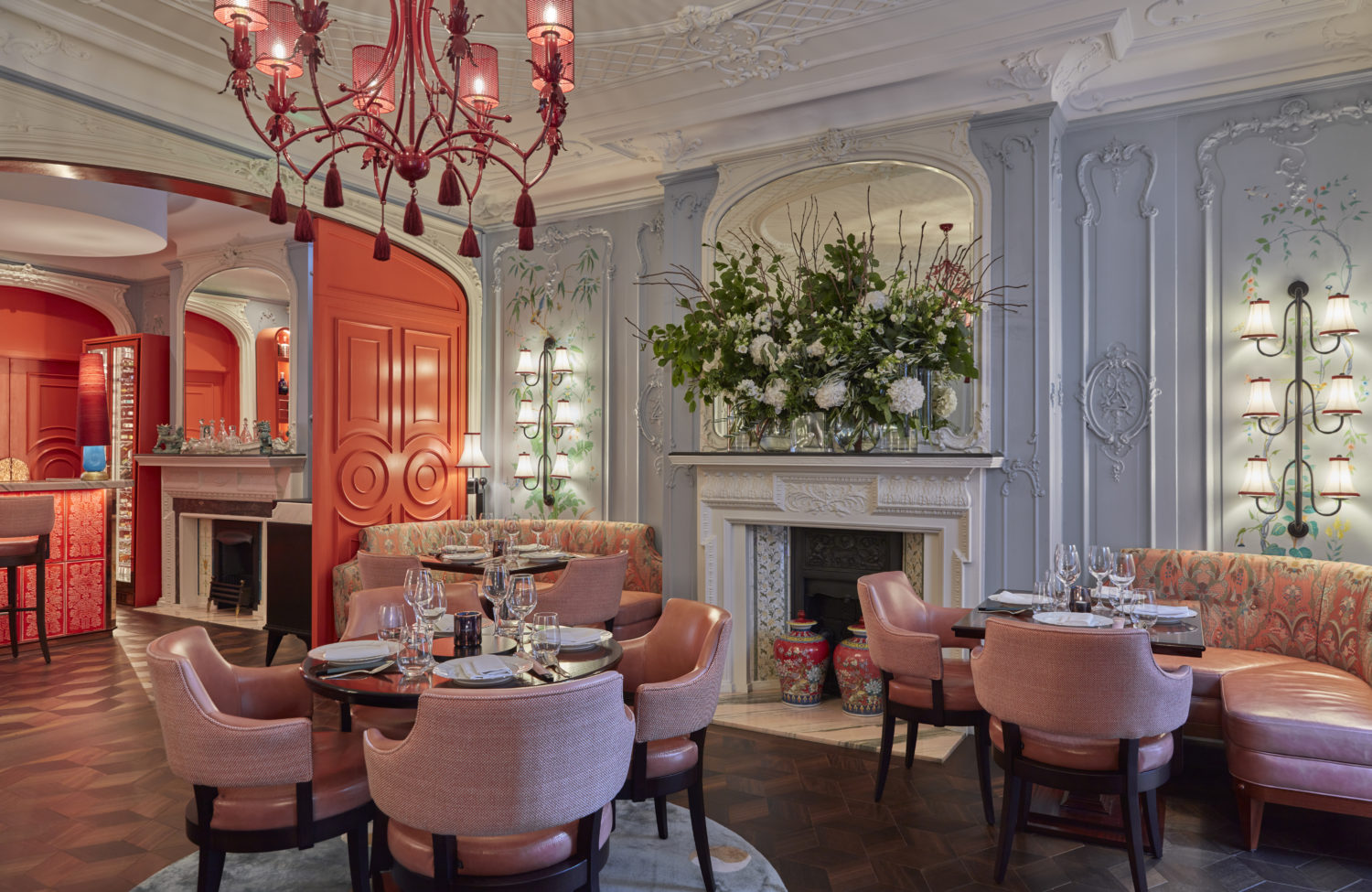 SC: How have you thought about storytelling through the restaurant's various spaces?
TS: The residential approach to the design led us to build the concept around an owner and so Sam and I built the story of MiMi and this being her residence. I also wanted to incorporate the traditional Chinese story of Yutu, the Jade rabbit on the Moon making the elixir of life with his pestle and mortar, on which we based the idea of the Moon Bar. In the Hall, we also drew upon the architecture of the Forbidden Palace of Beijing imagined through the lens of a Wong Kar Wai film. With the upper floors, we drew more upon the idea of English town houses designed in the Chinoiserie style in homage to Chinese aesthetics.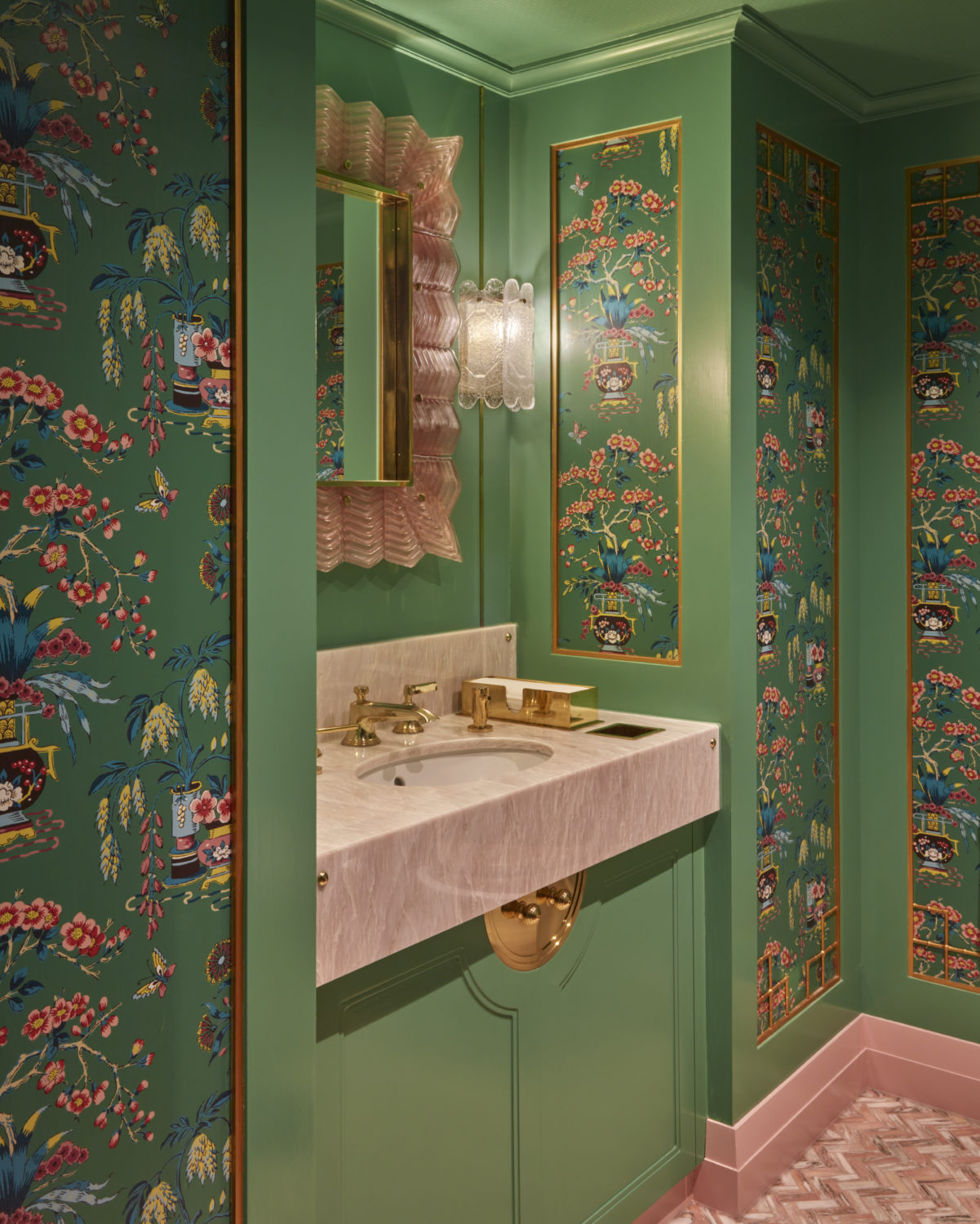 SC: How would you describe the atmosphere and ethos of the new restaurant?
SN: MiMi Mei Fair is unassuming from the outside but a world of wonder as you step in. It's sophisticated and stylish, but when dining you feel a sense of intimacy in the bubble of your table. It lends itself beautifully as a warm and welcoming space that is a home away from home to the efflorescent and omnipresent Empress MiMi but also encourages discovery not simply in terms of the physical site but also through a culinary journey that is created to tantalise tastebuds with a myriad of flavours.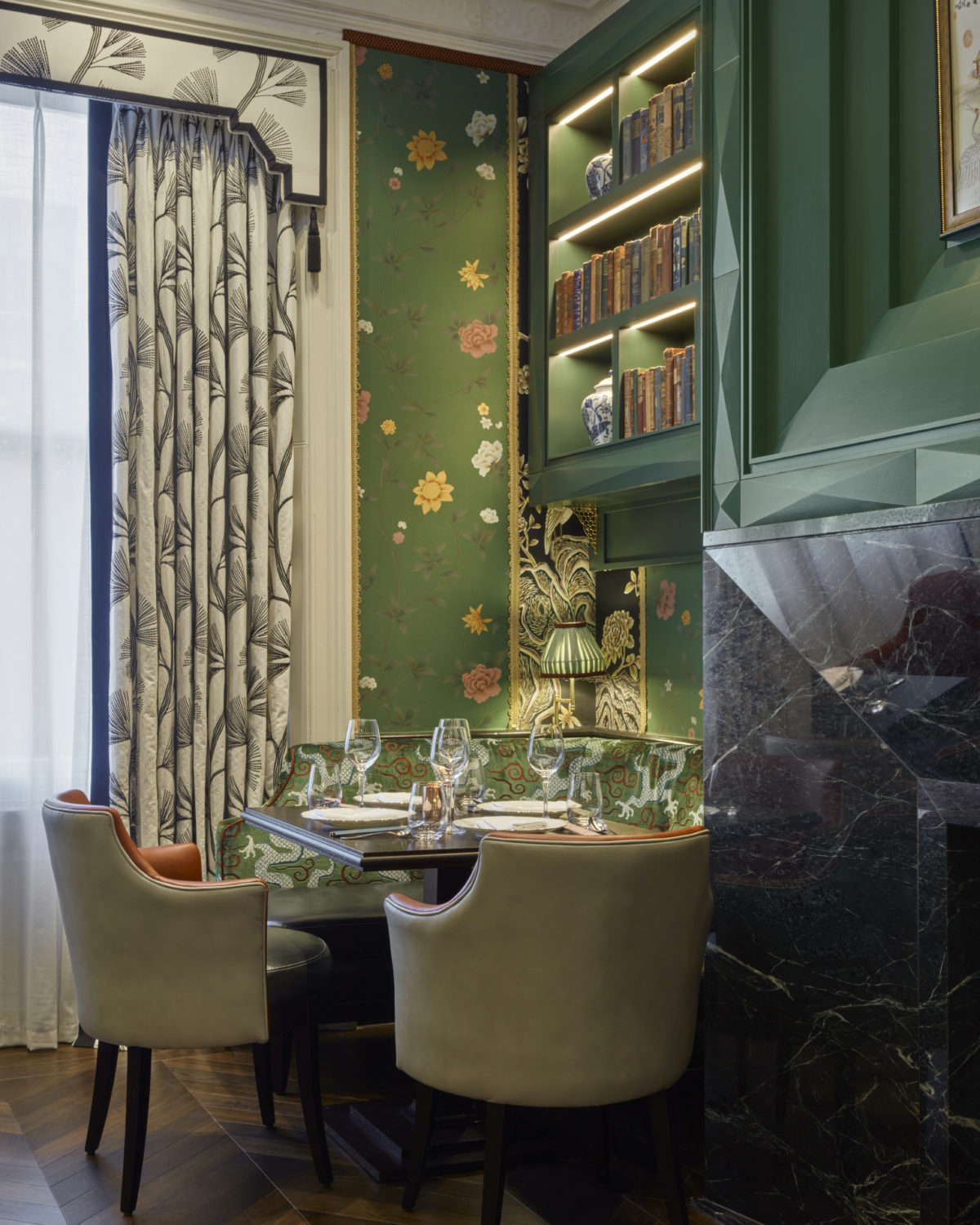 SC: What can we expect from the menu overseen by Executive Chef Peter Ho?
SN: Our Chinese-Singaporean Executive Chef Peter Ho draws inspiration from his varied experiences training in East Asia and his diverse Chinese-Singaporean roots. Dishes have been thoughtfully created for sharing and feasting as we believe our best memories are made sitting round a dining table. Peter's signatures include his Apple Wood Roasted Peking Duck served with homemade pancakes and a variety of curated condiments. My recommendations would be opting for the Steamed XO Okra with Shallot and Enoki Mushroom Crumble or our speciality handcrafted Xiao Long to start with as well as the Hunan Crispy Seabass with 'Yung Chun' Noodles. Not to forget our Flourless Chocolate Bar or opt for the Bittersweet Almond Tart with Asian Pear Sorbet to finish.



MiMi Mei Fair — 55 Curzon Street, London W1J 8PG



Feature image by James McDonald