Vietnamese-Canadian Producer x/o Unpacks Their Celestial New Record 'Red Alert'
Vietnamese-Canadian electronic producer, filmmaker, and audiovisual artist Veron Xio, better known by the pseudonym x/o, lives and works between their native Vancouver and Berlin. Their inventive musical offering seeks to disrupt binaries through audiovisual storytelling. x/o's brand new single, Red Alert, accompanied by a self-directed video paying homage to the Hong Kong neon-soaked romances of director Wong Kar-wai, signifies the beginning of a new era for the artist's productions as they play with the parameters of what pop can be. The track is a life-affirming tale of discovery, symbolism and intuition that explores the adverse reactions against recurring trauma. The artist embraces trip-hop, post-rock and celestial electronics as well as their own voice on this track. To learn more, Something Curated spoke with x/o.



Something Curated: Can you give us some insight into your background and journey to making music?
x/o: My background is in visual work, but I've been producing electronic music since 2013. The way I work is usually an intuitive process that builds into forms of layered storytelling. One example is my first EP, Cocoon Egg released on experimental label Quantum Natives. It was DIY – completely self-produced on my laptop, with a mic, a midi controller, and a copy of Ableton Live 8. I'm technically self-taught through online tutorials with no formal education in music or any specific instrument, so I was really happy to hear that it was well received by press and respected peers. Some things haven't changed since, but working on remixes and such for others really has honed in my skillset.
SC: Introduce us to Red Alert — what is the thinking behind this project?
x/o: Red Alert started first as an instrumental I created with this alarm-like synth. From there, the actual lyrics took a long time to formalise. I was thinking about past traumas, and different kinds of warning signs, both internal and external, as forms of protection and guidance.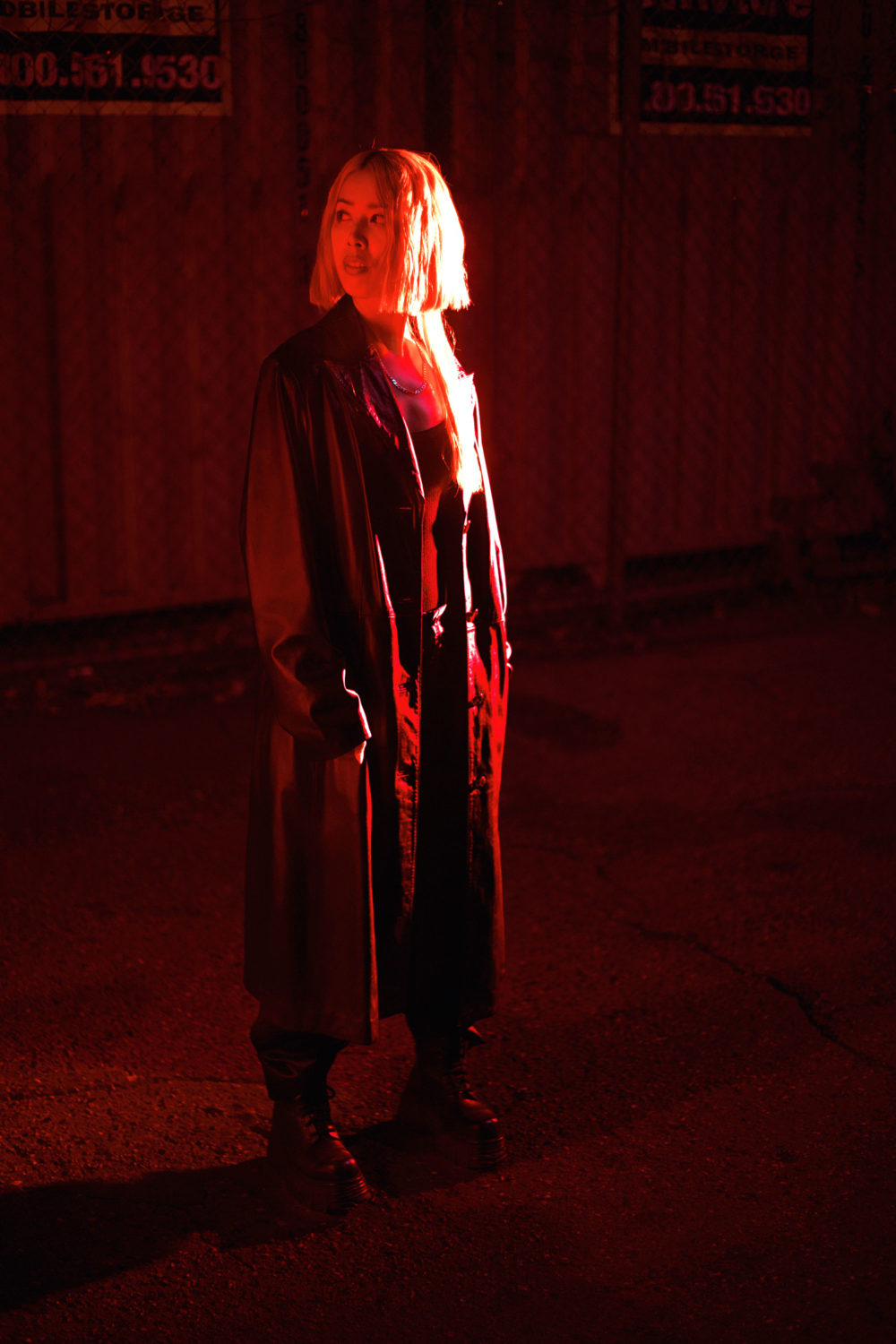 SC: How did you approach creating the track's visuals; could you tell us about some of your influences?
x/o: When it came to directing the music video, I wanted the visuals to have a midnight fever dream type mood, filled with neon and city lights. I was combining influences that ranged from Wong Kar-wai's films like Chungking Express and Fallen Angels, to butterfly references from anime such as Re:Zero and Erased (Boku dake ga Inai Machi). I am so lucky to work with such an incredible team to bring this vision to life.
SC: How has this past year and the pandemic impacted your way of making work and what can we look forward to from you next?
x/o: It's given me more time to focus, and expand my practice into new directions like filmmaking, composing, and music supervision. I've worked on several music collaborations as a way to connect with others over the pandemic. One of which recently came out, a collaboration with City & i.o, on two tracks off their latest album, Descendant Cross and Bleak Chain. They are such skilled musicians – I'm constantly in awe. Dis Fig, also featured on the album, has such a beautiful tender voice.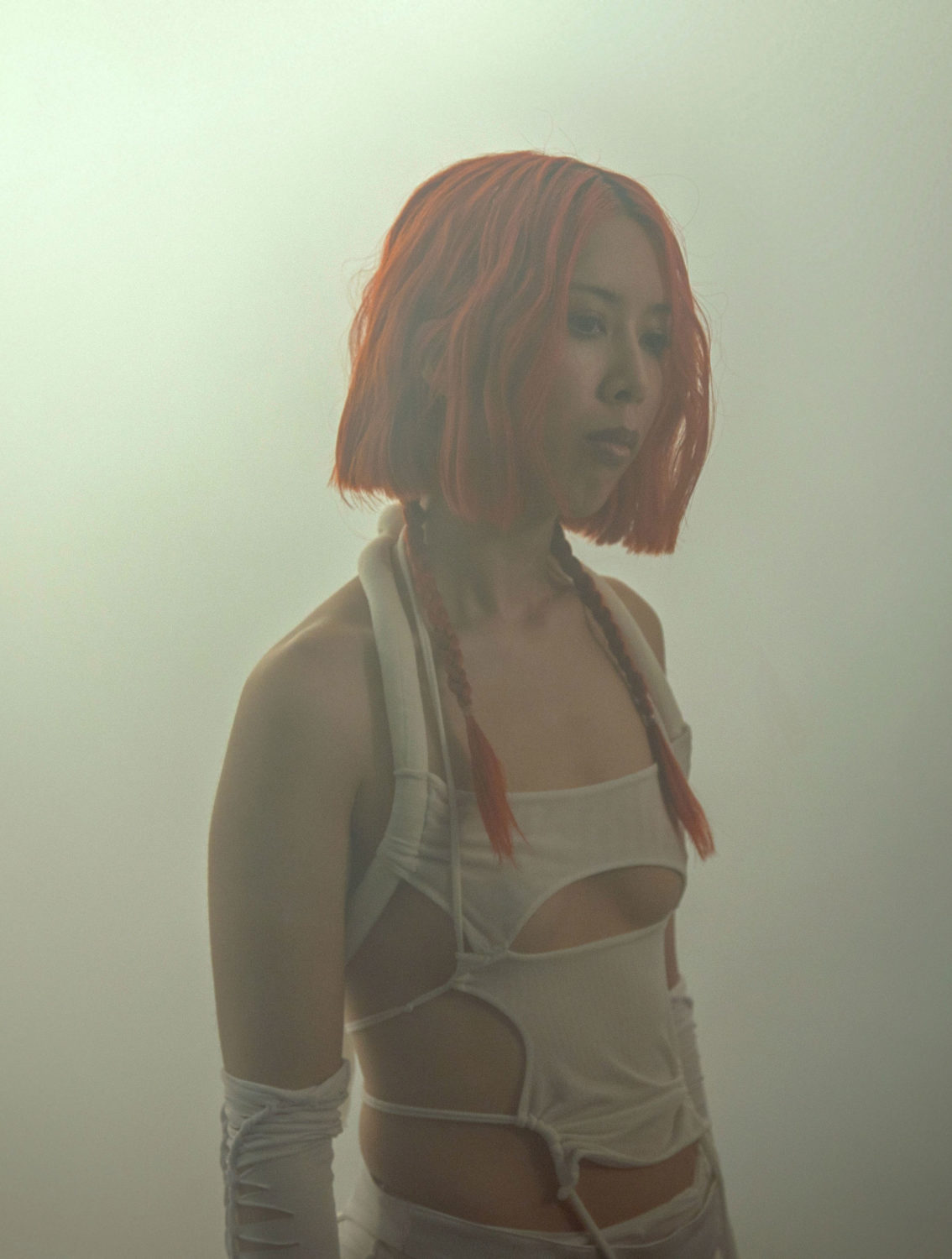 In the past, I used to avoid collaboration in fear that people wouldn't realise that I produced my own tracks, or thought that I only did vocals. These days I feel a bit more comfortable having done many remixes – I think people get the point now. The most recent remix I did was for the track Bingo by Swedish band Team Rockit. I loved working on this one and their recent album Bahamut Zero was fantastic both sonically and visually. Aside from those recent releases, I'm excited to share new music, collaborations, and filmmaking experiments very soon.
SC: What are you currently listening to?
x/o: I'm listening to a bunch of things – I have been revisiting the Xenogears soundtrack, as well as listening to Oli XL's Go Oli Go!, X by Anti-God Hand, Debby Friday's Focus, Gnarled Roots by Holly Childs & Gediminas Žygus, and Normani's Wild Side.



Feature image: x/o by Katrin Braga