Interview: Malagasy Artist Joël Andrianomearisoa On The Power Of Collective Dreaming
Joël Andrianomearisoa, born in Antananarivo, Madagascar, lives and works between his native country and Paris, France. With a diverse background spanning fashion and architecture, he works in various media ranging from textiles, collage, and sculpture to video and performance, with black featuring prominently in the artist's output. Andrianomearisoa represented the first-ever Madagascar Pavilion at the Venice Biennale 2019, and his recent solo shows include presentations at Dallas Contemporary and the Musee d'Art Roger Quilliot. Now open and running until February 2022, new works by the artist are included in Palais de Tokyo's major new exhibition, Ubuntu, a lucid dream, which reflects on Ubuntu, a term belonging to the Bantu languages of South Africa, evoking notions of humanity, collectivity, and hospitality. To learn more about the artist's practice, his upcoming projects, and the new works on display at Palais de Tokyo, Something Curated spoke with Andrianomearisoa.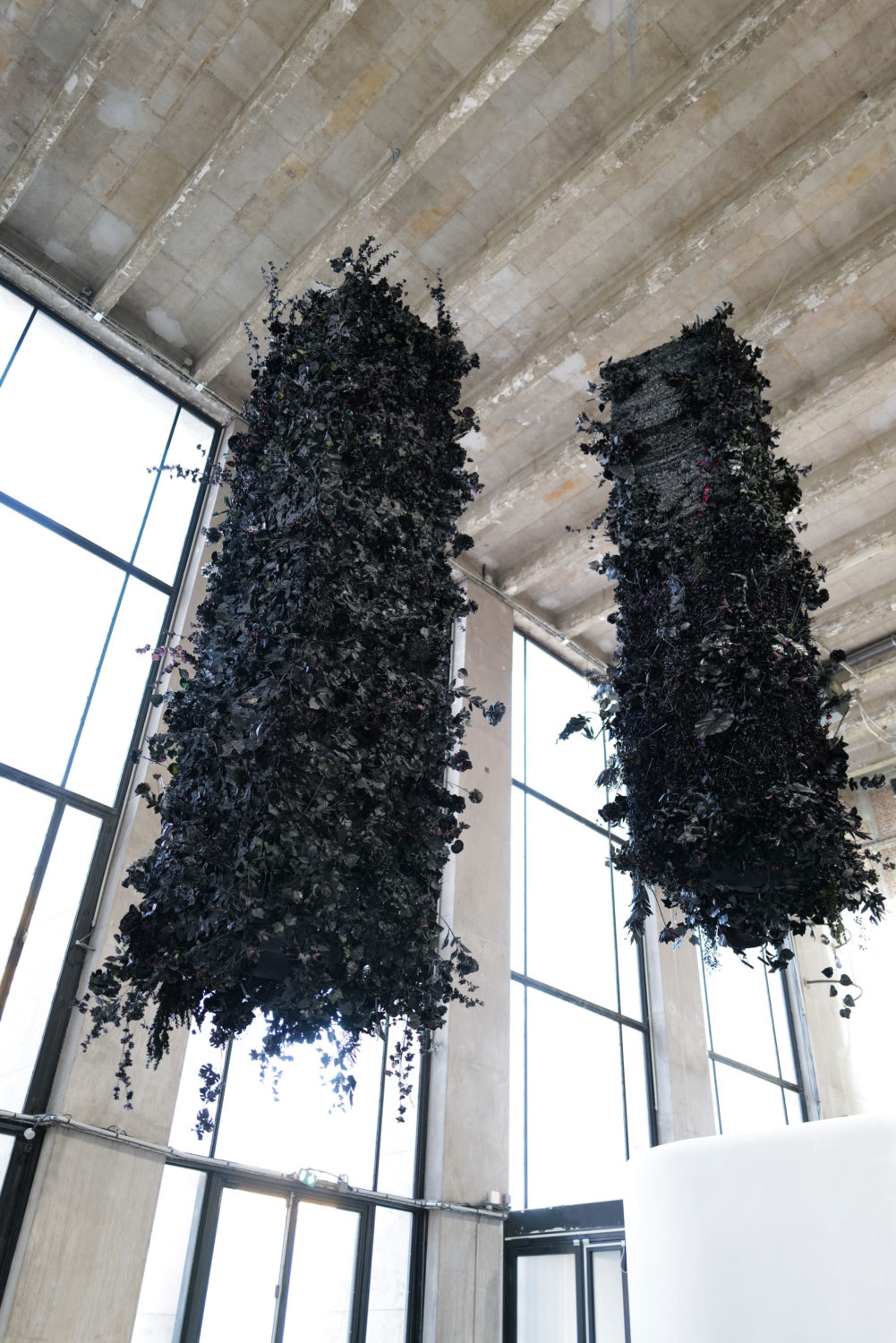 Something Curated: Can you give us some insight into your background and how you first became interested in art-making?
Joël Andrianomearisoa: I constantly find myself consumed by my affection for the two cities that have shaped me – Paris and Antananarivo, my homeland, often transpired into my work. And also the world! Most of the time I begin to conceptualise my work with spoken words or poetry. There's something so comforting in starting my work through rhythmic language that guides my artistic expression – that and my pencil used to sketch fluidly. Outlining ideas is necessary, especially when combining many into one, as seen throughout my work – whether large-scale installations or sculpture and fashion. I am influenced by the idea of expressing oneself through various media to flesh out a proposition and bring out the intent. There are no specific sources of inspiration – everything is inspiring for me: a city, a smell, an architecture, an object, a texture, a song, a word, an eye… and again the world. I can say I am inspired by everything because I am in love with the world.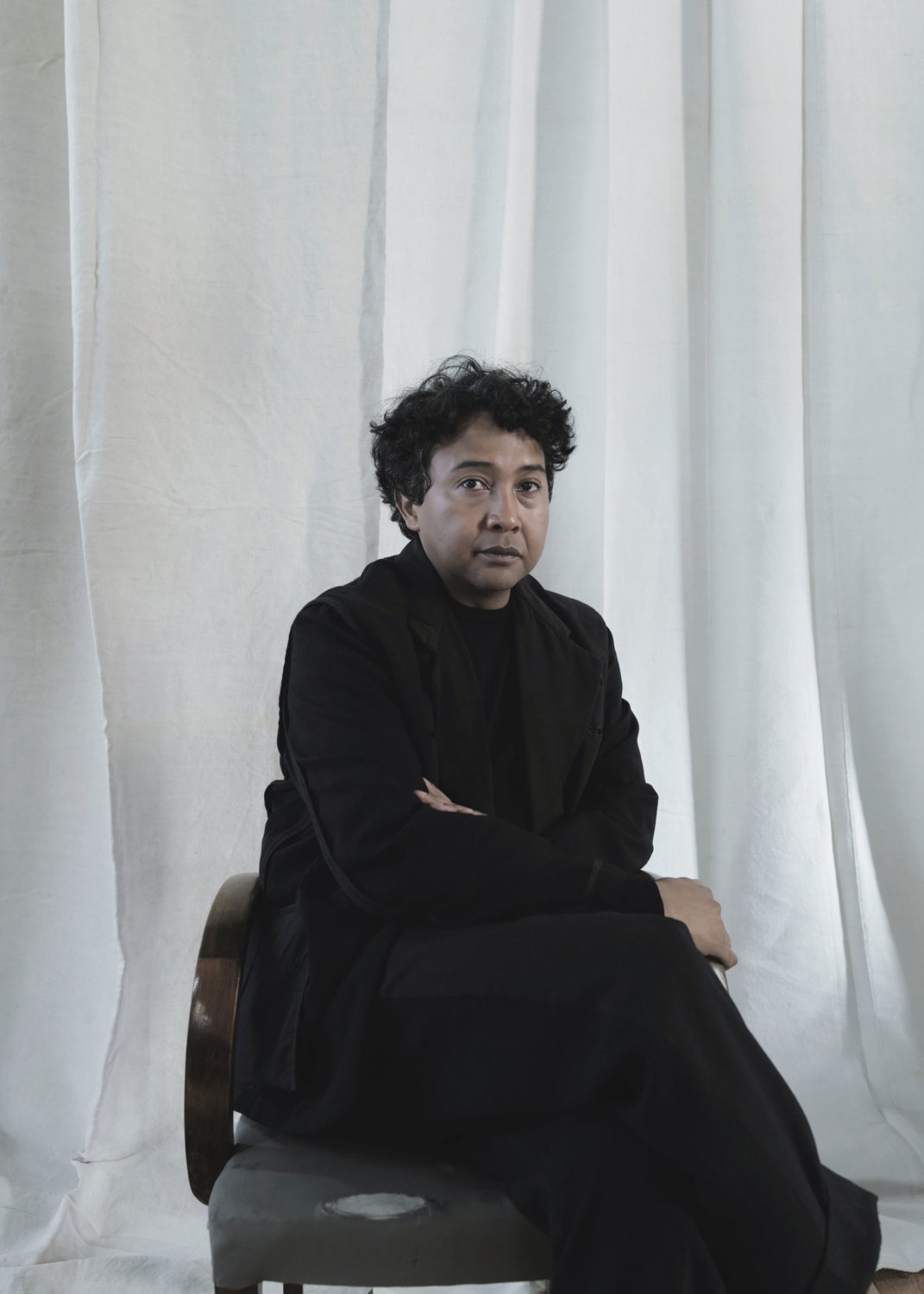 SC: What is the thinking behind the new works you are presenting at Palais de Tokyo?
JA: Firstly, it is important to contextualise the pieces. They are part of the show Ubuntu, A Lucid Dream, curated by Marie-Ann Yemsi. When Marie-Ann invited me we had a long discussion about the Ubuntu philosophy and what it meant to me as a Malagasy person and as a citizen of the world. I then decided to work on two pieces, which were for me the best poetical way to express and share this message of togetherness.
SC: How did you approach creating a manifesto for the building's facade?
JA: When discussing with the curator and hearing about the deep meaning of Ubuntu, I asked myself, "How could I speak to as many people as possible? And convey my vision to the people of Paris and of the world?" The Palais de Tokyo is known for its audacity and boldness within its choice of exhibitions or even pieces. I wanted this piece to fit into that spirit and light up the sky of Paris and the world, day and night.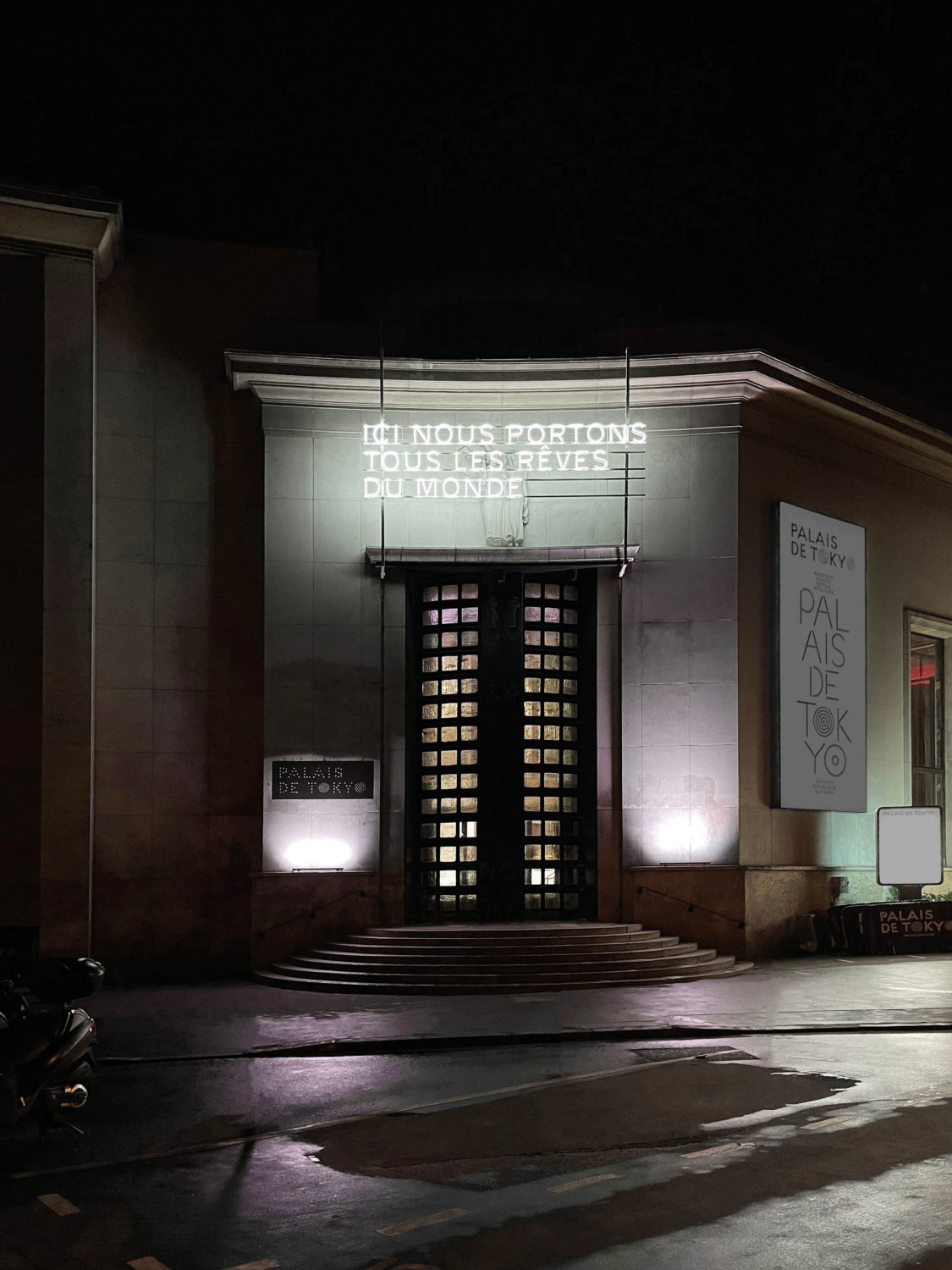 SC: Could you expand on the significance of the neon work's title, Ici nous portons tous les rêves du monde (Here we reach all the dreams of the world)?
JA: This neon piece states "Ici nous portons tous les rêves du monde" (Here we reach all the dreams of the world), which is inspired by the Portuguese poet Fernando Pesoa. It is my statement and my tribute to the world and the hopes I have for the future. We need to dream together to shape a better future together. Without dreams, we can't imagine what is coming next and how we want to influence it. Together we never forget who we are.
SC: Can you tell us about any other projects you have coming up in the near future?
JA: I am currently working on two projects for next year. The first one is a solo show at the MACAAL in Marrakech opening on 5 March. It will be entitled Our Land Just Like A Dream and will mainly focus on working closely with local craftsman. The second one is a solo show at Primo Marella Gallery in Milan entitled Les Herbes Folles Du Vieux Logis where I will show a new series of textile pieces.



Feature image: Joël Andrianomearisoa, Dancing with the angels, 2021. Courtesy the artist and Sabrina Amrani Gallery