Interview: Berlin-Based Musician Jeannel On Nurturing The Superpowers Of Otherness
Berlin-based experimental musician Jeannel has dropped the mesmerising Chris Zimmermann and Esteban directed video for her new single Horses, a deconstructed R&B track that contemplates her journey to self-acceptance and "the superpowers hidden in otherness." Presently in Argentina, working on visuals for her imminent EP, the singer, producer and classically trained cellist was raised in a musical family of German, Dutch, Polish and Belgian descent. With a concoction of classical music, techno, R&B and theatre shaping her self-expression as she grew up, Jeannel found herself surrounded by the thriving musical underground of New York whilst on a visit. Catching the attention of Chilly Gonzales, who featured her on his cult show, she became an alumnus of the distinguished Red Bull Music Academy in 2018, followed by the release of a string of unique, dark-pop singles. Expanding on her latest offering, her journey into music, and her upcoming EP, Jeannel spoke with Something Curated.



Something Curated: Can you give us some insight into your background and journey to making music?
Jeannel: My dad is a classical singer, piano and organ player; my two sisters and I learned instruments from a very young age. I remember quite vividly how magical the first experience was of encountering my cello teacher. I was six or seven years old, very shy and introverted, the room was dim and cosy and scented of resin. I was scared but it felt safe and mystical in there. My teacher was a warm hearted, gentle man, with lots of patience and sweetness. So I went for it, and 12 years of weekly cello classes followed. Even though throughout the years I was not aware of how much that journey was shaping my musical understanding and language – and of course there were times when I couldn't have cared less about cello classes – over the years it unfolded into one of my most influential musical teachings, which I am forever grateful for. I would play Beethoven and Brahms' cello sonatas with my dad accompanying me on the piano, when I was around 15. It was a rich experience.
I discovered hip-hop and R&B in my early teenage years. Aaliyah and all the 2000's icons were the first songs I listened to on my CD player. My best friend and I would spend our Saturday afternoons just dancing for hours and hours to those glorious tunes. Back then I was not considering becoming an artist, it's only in hindsight that I understand how my upbringing formed the creative language that I'm most comfortable in now. At 16 I joined a local theatre group for a couple of years, where for the first time I experienced a more raw and physical way of creativity – it was wild and nurturing and opened up my horizons. My hometown, Cologne, also happens to have quite a lively and popular techno scene, so that too became a field of exploration. And because I didn't know what else to do, and my parents urged me to study something, I went for Jazz Vocal Studies at the Music Conservatory in Cologne, where I learned a lot, but also never quite felt like I belonged. I was always doing my own thing, making productions on my computer, often techno influenced, experimenting, growing my artistic identity slowly.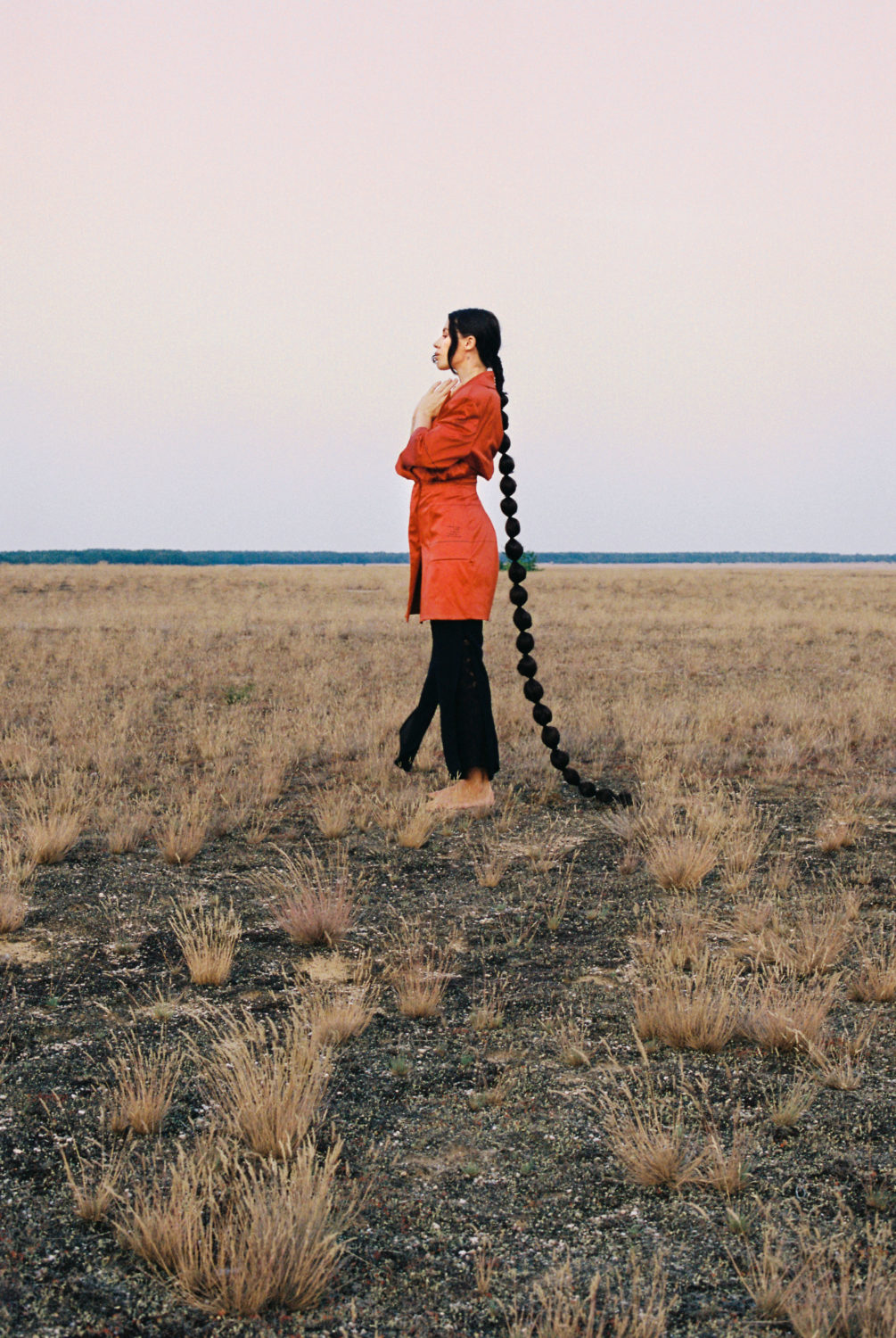 SC: Introduce us to Horses — what is the thinking behind this project?
J: Horses is about the superpowers of otherness, the hidden gifts that lie dormant in our deepest pain. It arose out of a collaboration with my now co-producer Oh.no.ty aka Tytus. Initially we would speak a lot about the kind of feel I was looking for in the music we were working on together – melancholic and multi-layered, not the obvious. Kind of reflecting what was going on inside of me and wanted to be expressed. When I started writing I just went with the melodies and inner images that slowly formed themselves, feelings, without trying to understand them. Only in the process of putting together the bits and pieces, the piece presented itself to me as what it is: a self-soothing love song to my inner child. It is a very vulnerable song, perhaps the most vulnerable I've written so far, but also very empowering in a tender way. It's about a part of myself that needed and still needs lots of healing.
I've learned how my own suffering is part of the collective, generational suffering, how it's related to this extremely deep-rooted misogyny that has been suppressing and exploiting supposed "female" attributes like emotionality, softness, kindness, intuitiveness, closeness to nature, etc. for thousands of years. As I'm growing to understand the complexity of my own trauma, I can also see how it's in many ways far bigger than myself. And I feel that it's only through sharing that healing can actually happen, by being vocal about it, connecting, being daring enough to be soft and vulnerable, instead of suppressing those parts of ourselves for the sake of "functioning" in a world of competition. I could go on forever about this, but one thing I can say with the deepest conviction: the world needs more vulnerability, more kindness and togetherness, and I will be loud about it whenever I can and hope this message reaches people through my music.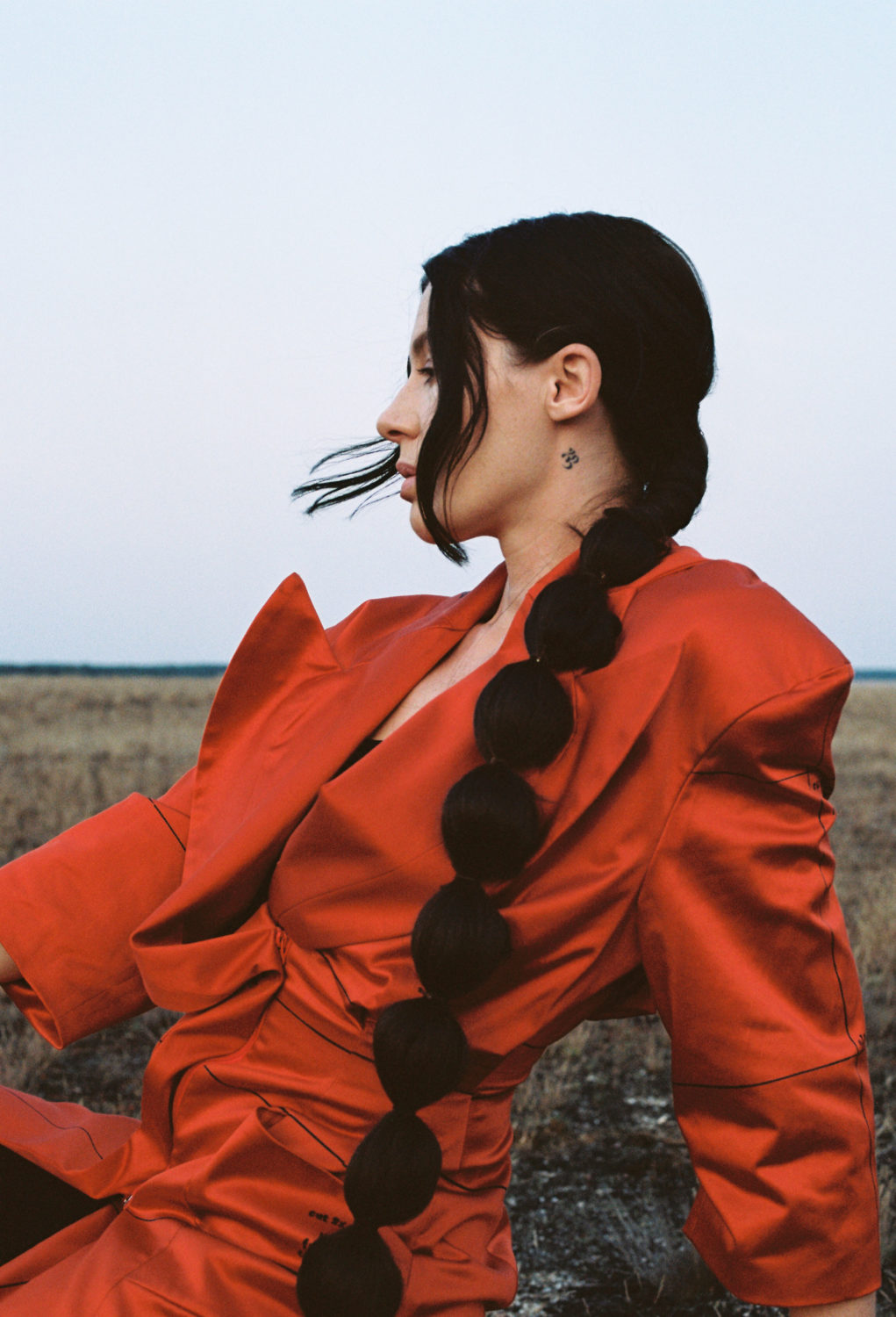 SC: How did you approach creating the track's visuals; could you tell us about some of your influences?
J: I had connected with one of the directors, Chris Zimmermann, through Instagram a little while ago, when I was brainstorming and researching people to potentially work with on the visual. I knew we were appreciating each others work so I simply asked him if he'd be interested in hearing my new EP, of which Horses is the first single, and possibly creating something together. He was up for it and seemed to understand the music right away, we exchanged a few emails, he got his friend Esteban on board and they came up with this beautiful idea of translating the message of the song into a simple but powerful image of a blossoming flower in the dark. There are certain collaborations where you can trust the other person's ideas right away, because you speak the very same language artistically, and this was one of those blissful ones.
I loved their approach of a simple but metaphoric translation of the song, and 3D animation really is such a powerful tool to create multi-layered visual worlds, which Morumotto solved beautifully. I learned a lot from this collaboration, mostly how a part of oneself can grow and unfold when one's own creativity interlocks with that of other people. I guess that kind of reflects what inspires me also; in a nutshell, it's beauty. I am not referring to the stereotype of aesthetic beauty standards, but the beauty of the human experience in all its complexity. I'm influenced by nature, art, in poetry, if it's in words, images, or motion. I find beauty in sadness, in darkness. I guess everywhere where honest emotion is being displayed. It makes me feel alive.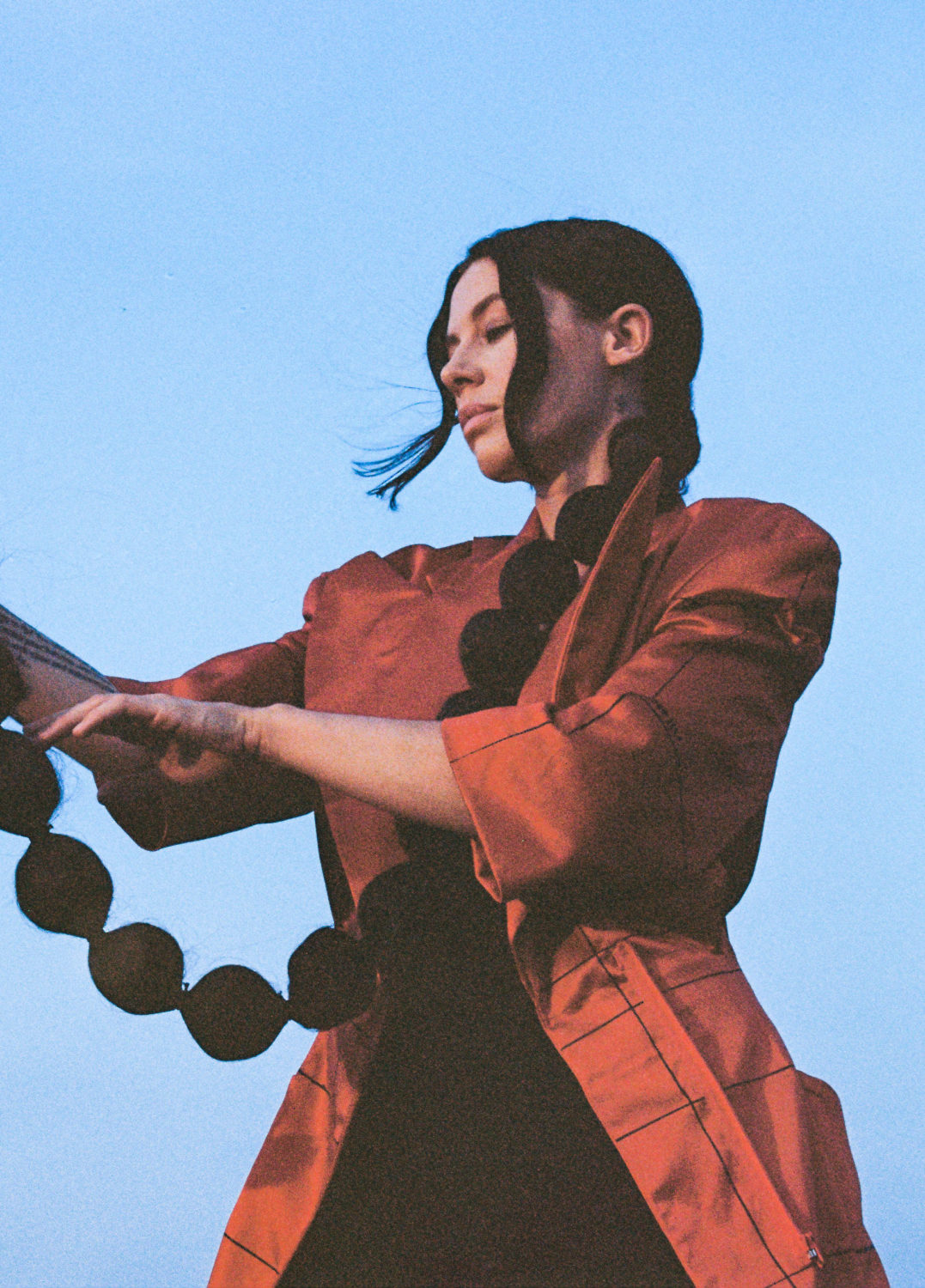 SC: How has this past year and the pandemic impacted your way of making work and what can we look forward to from you next?
J: It's been very difficult, like for almost everyone, but on the other hand it allowed me to get out of a loop of working excessively in a job I hated, just to be able to pay my bills and finance my art, being exhausted all the time. I received a couple of funds, which allowed me to professionalise my work environment and to be able to realise my visions with more freedom. So in that way it was a blessing. I had time to fully focus on my art and to finally write my debut album, which was an intense, empowering process of inner growth for me. I am currently in Argentina where I'll be shooting a visual for my next single, coming early 2022, which will be followed by the EP release in spring.
SC: What are you currently listening to?
J: The On Being podcast, Oscar Peterson and Sevdaliza.



Feature image: Jeannel by Shari Annabell Marks