Why 2021 Was The Year Of The Fashion Collaboration
In an unrelenting effort to generate conversation and ultimately sell more, many of fashion's mainstays joined forces, almost simultaneously, over this past year, coming together to produce novel and highly collectible bodies of work spanning everything from garments and leather goods, to footwear and jewellery. The excitement around these co-ed collections has certainly embedded itself as one of the most memorable aspects of 2021's fashion offering. Among the venerable co-conspirators were Fendi, Balenciaga, Dior, Tiffany & Co., Versace, and more. Providing copious entertainment and social media fodder aplenty, kicking off their 100th anniversary celebrations, Italian luxury brand, Gucci debuted Aria, a collaborative collection and runway show featuring a rather unexpected partnership with French fashion family member, Balenciaga.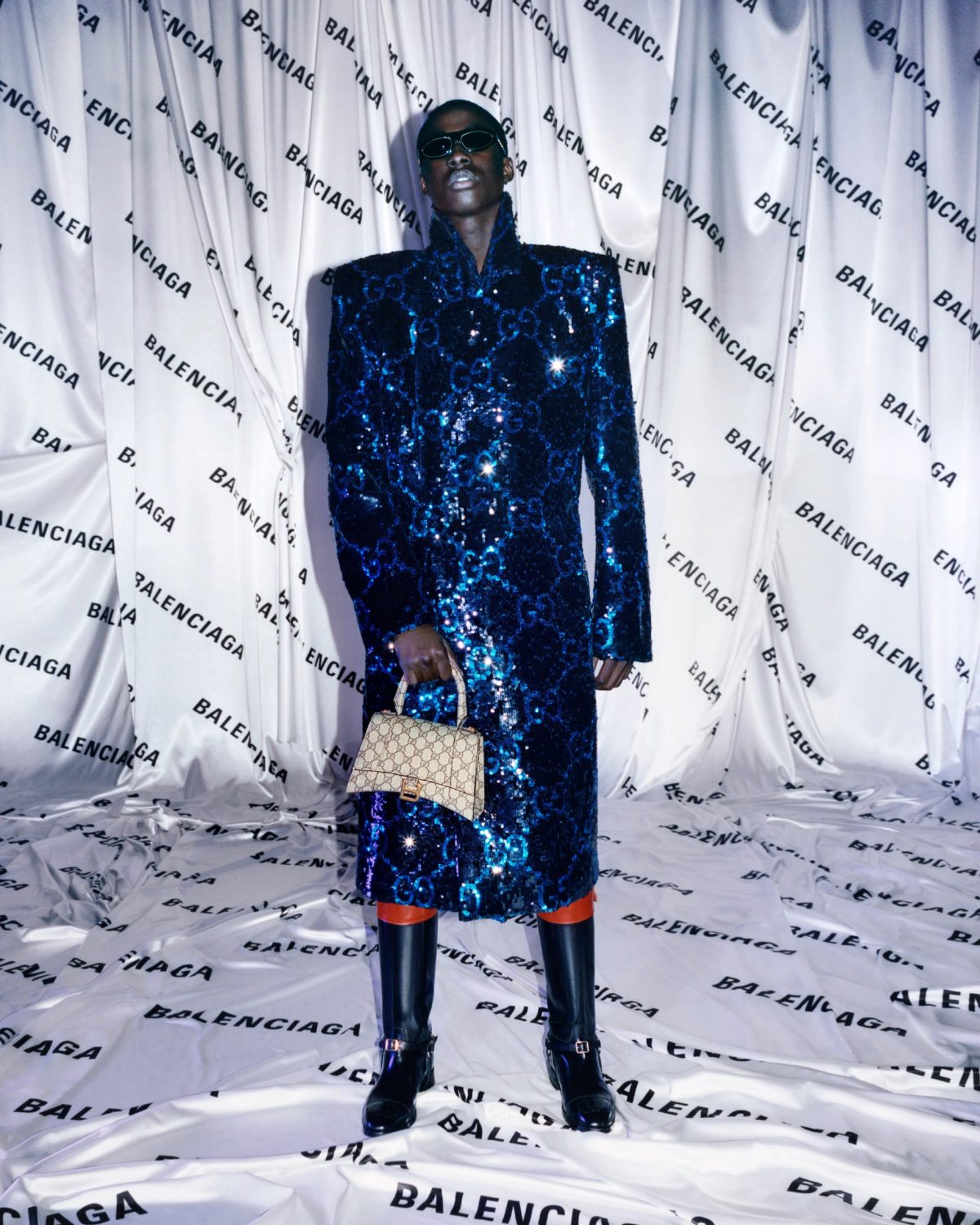 Upon further inspection, the synergy of the two houses feels quite natural, as both fashion brands are owned by Kering, and both creative directors, Alessandro Michele and Demna Gvasalia, share a penchant for altering contemporary style by reimagining the conventions of fashion history. Michele said during a post-show press conference: "I wanted to take the dialogue to extremes. I developed a deep reflection on what I was doing, and I wanted to celebrate the brand, but also to look elsewhere to do something different." Throughout the collection, Balenciaga's exaggerated silhouettes came finished with Gucci's signature crystallised flare. Dubbed by its creators as a "hacking lab," in the collection, Michele borrowed and blurred key elements from Gvasalia's Balenciaga, adding his unmistakable aesthetic stamp at every opportunity.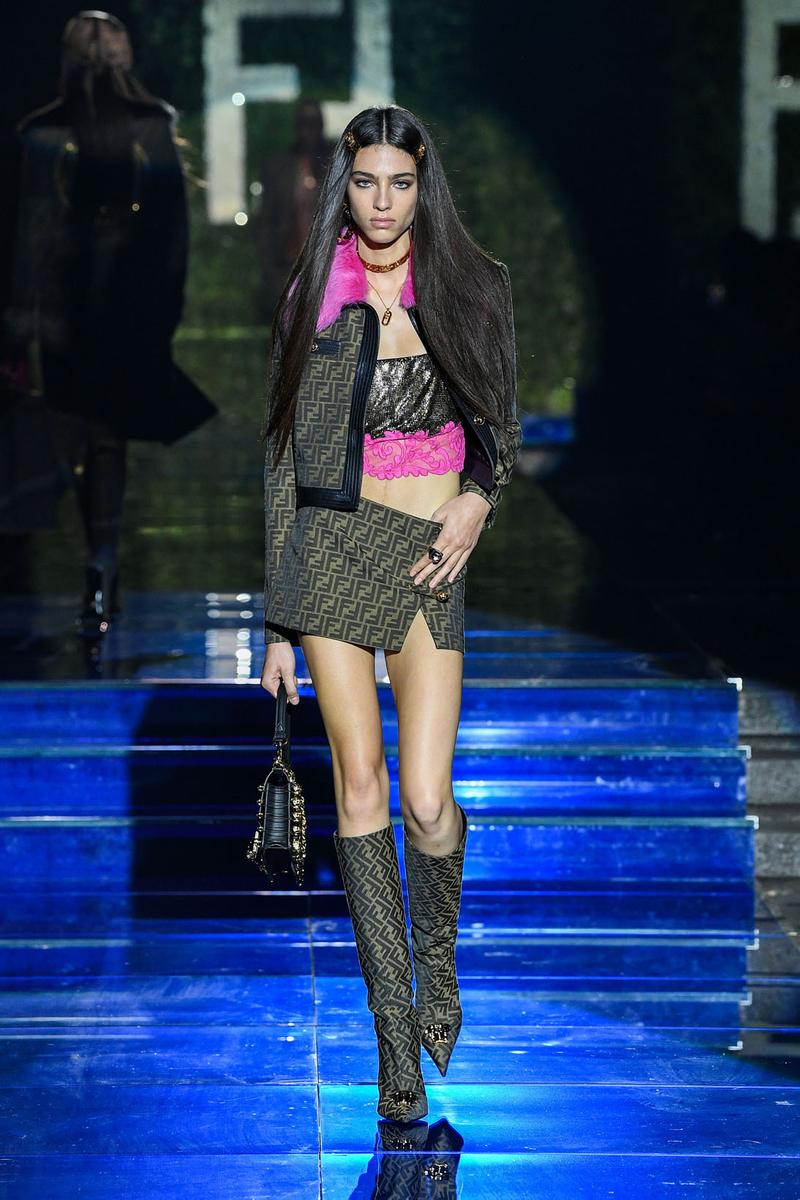 Shortly after came the Versace and Fendi link up, revealed at Milan Fashion week and described as a designer "swap." Titled Fendace, Donatella Versace designed a collection for Fendi, whilst Kim Jones designed a collection for Versace. In contrast to the Gucci and Balenciaga crossover, where both brands share the same parent company, this collaboration between the two Italian houses is even more unusual given that Fendi is owned by LVMH and Versace belongs to Tapestry. Influenced by the late nineties, Versace by Fendi explores an idea of duality, fusing the Fendi monogram with Versace's Greek motifs. Fendi by Versace takes a more disruptive stance, embracing the eclectic. The project was born from a mutual respect Jones and Versace have for each other and developed after Donatella hosted a dinner for Jones, Silvia and Delfina Delettrez Fendi back in February.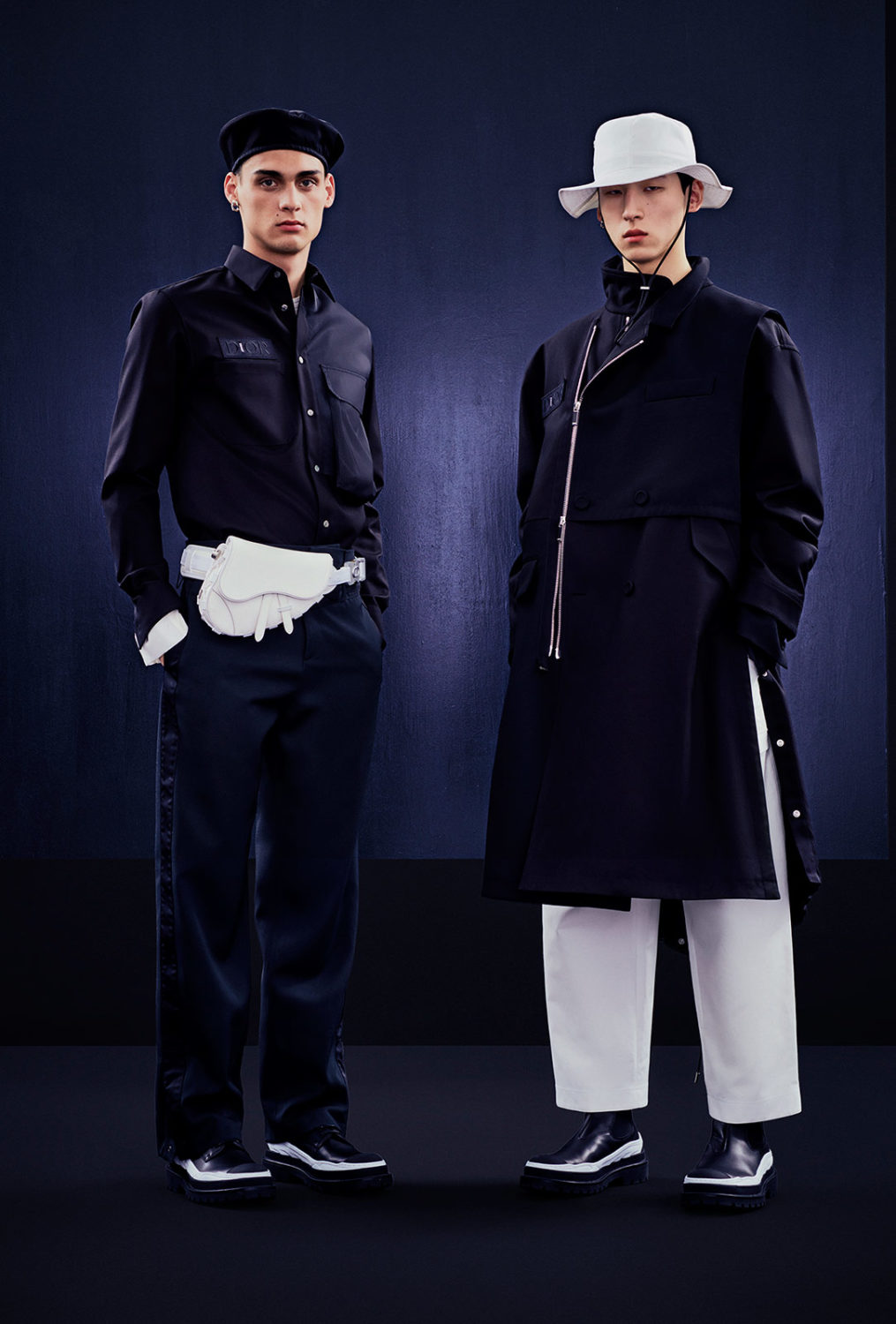 Also launched over the summer with Kim Jones at the helm, is a collaboration between Dior Men and Japanese label Sacai. The men's capsule collection saw Jones and Sacai designer Chitose Abe explore their diverse heritages and cultures, bringing distinct perspectives to the table while joining aesthetics and overlapping values. The pieces in the capsule possess a hybrid nature, apparent in inimitable tailoring, which Dior is renowned for, and classic Jones' sportswear references, alongside the utilitarian and workwear elements that Sacai has become synonymous with. From the Tailleur Oblique overcoats' silhouettes, floral decorations and Japanese denim and new fabrics and techniques, Dior and Sacai respectively bring out in each other new combinations made possible through the dialogue of their collaboration.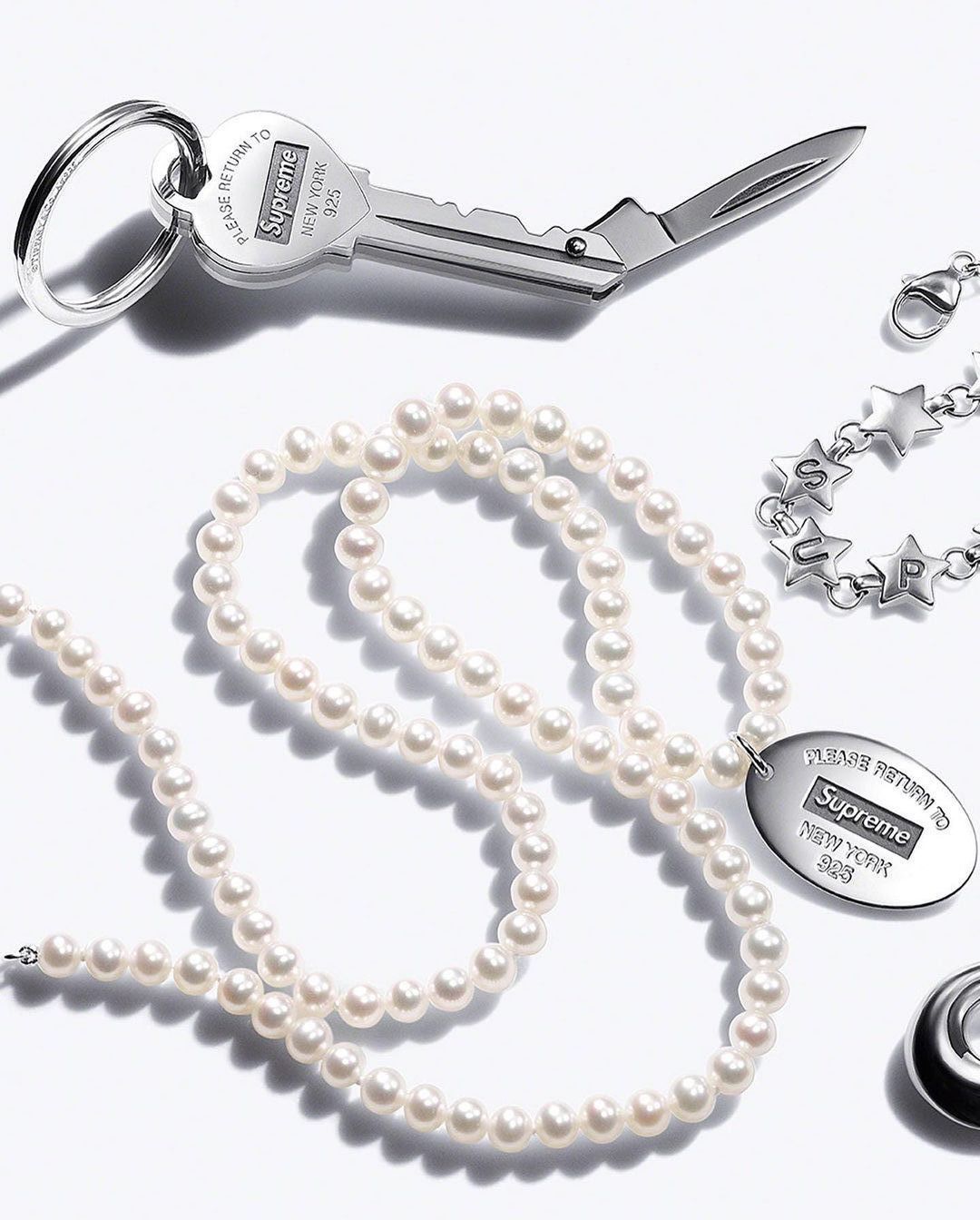 LVMH's acquisition of Tiffany & Co. has prompted a concerted rebrand of the jeweller. In July, the 184-year-old brand shared a campaign that, somewhat controversially, distanced itself from its long-time customers with the tagline, "Not Your Mother's Tiffany." Then came perhaps one of the year's unlikeliest brand pairings: Supreme and Tiffany & Co.. Following the drop of its Junya Watanabe Comme des Garçons Man team-up, Supreme's streak of major collaborations is nothing new – but the inclusion of Tiffany is what surprised most. Taking inspiration from Tiffany's original designs created in the 1960s, the recently unveiled collaboration includes a range of items, from Tiffany's signature heart-shaped pendants stamped with the Supreme logo, to a star-studded bracelet, a key-shaped pocketknife and a freshwater pearl necklace.



Feature image: Gucci & Balenciaga's The Hacker Project. Photo: Gucci and Balenciaga