Interview: South London Singer-Songwriter Cosima On Finding Fresh Perspectives
Since her intoxicating debut in 2016, South East London native Cosima has made a memorable imprint with her artful compositions, fusing contemporary R&B vocals with pop flare. The artist's influences span her diverse heritage and far beyond, exploring sonic traditions from Cuba, Brazil and Germany, to name a few. Largely self-taught, Cosima honed her craft whilst staying with her grandparents in rural Germany, where she seminally met a classical singing teacher. Since launching her record label, South of Heaven Records, back in 2019, the Peckham-born and based musician has been creating her art entirely on her own terms. Among her recent highlights, earlier this year Cosima released the EP The Fun Is Here?, and during the summer, she gave an extraordinary performance at Valentino's Autumn/Winter 2021-22 haute couture show in Venice. Presently an artist-in-residence at Palm Heights, the Grand-Cayman-based cultural hub, Cosima spoke with Something Curated to discuss new work, her process, and what she's been listening to.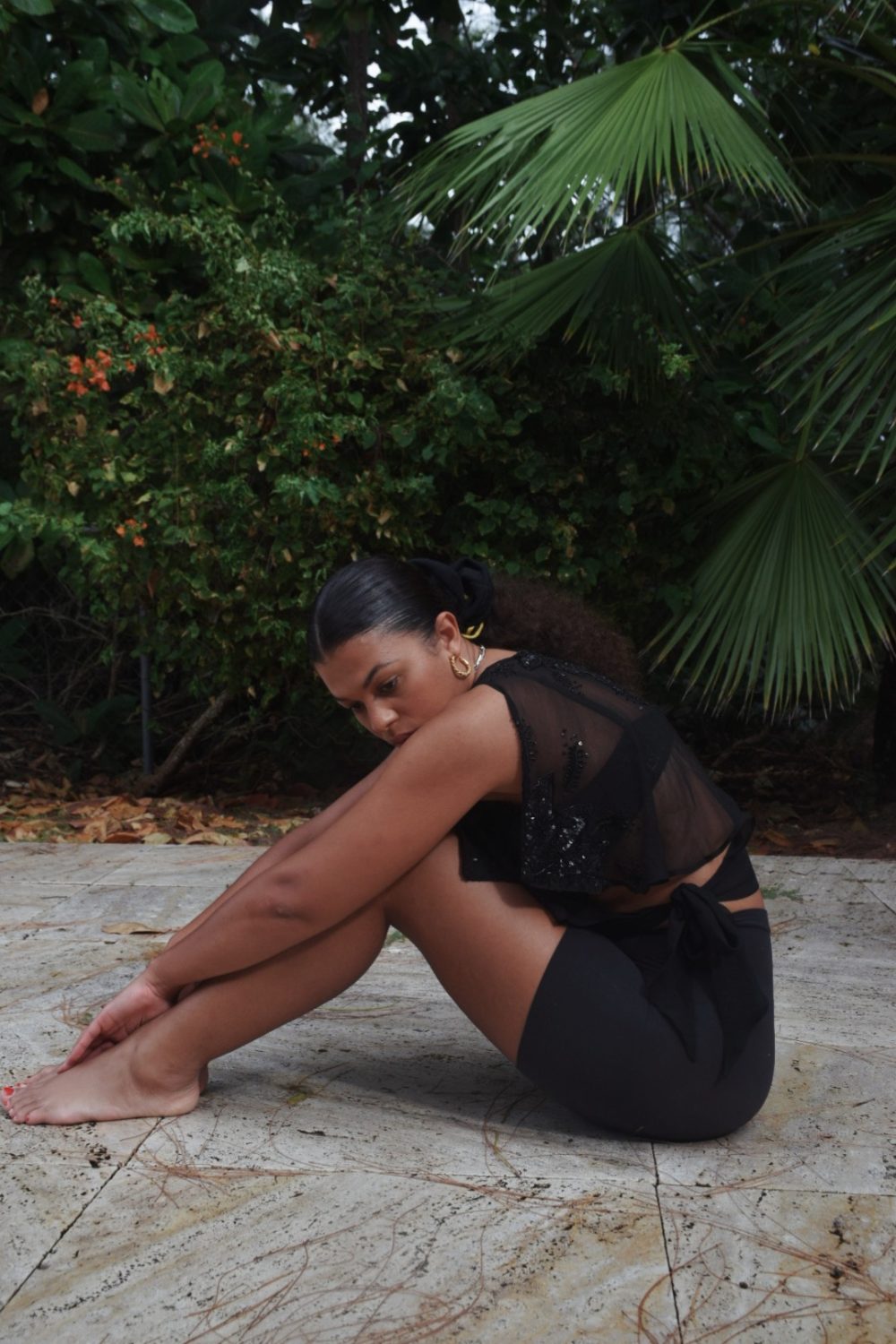 Something Curated: Can you give us some insight into your background and journey to making music?
Cosima: I think from the moment I heard Judy Garland's voice I knew I wanted to sing and be a translator of emotion in the same way that she was. I say this a lot but it's true! And then from there I gradually found different ways of slowly making sure that music took up as much of my time as possible. And now I get to do what I love all the time. It's quite amazing really.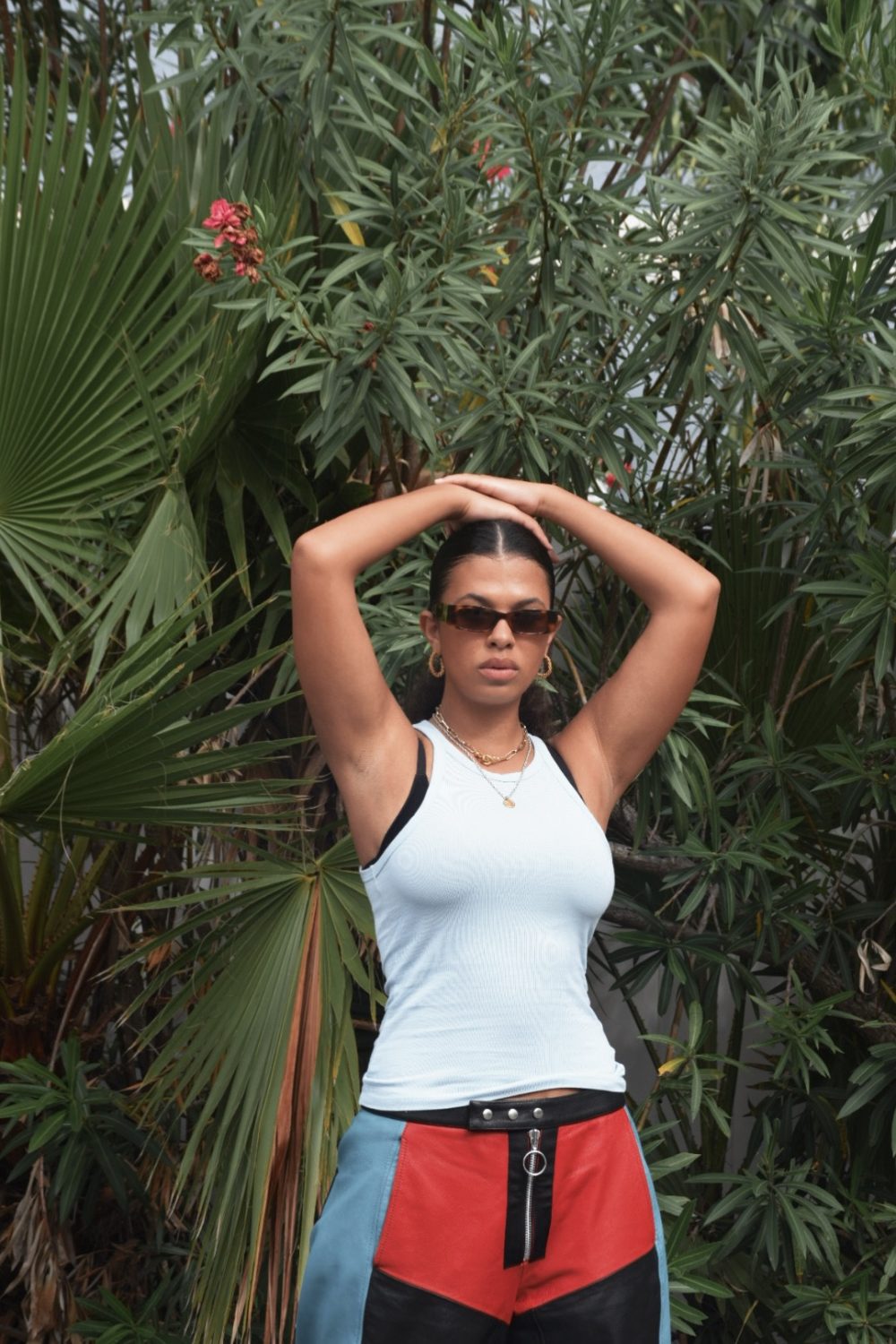 SC: I'm curious, what inspired the brilliant visuals for Lonely Girls, released earlier this year?
C: The Lonely Girls visual was inspired by the feeling of watching yourself being pushed into a corner from the ceiling and women having to mourn parts of themselves that have been stolen. When I worked on The Fun Is Here?, I wanted these three girl-group-type characters, like The Supremes from the Little Shop Of Horrors, who are like three offshoots of the girl singing the songs. They are who she could be if she was happy, they taunt her. For the Lonely Girls visual I wanted to feel like we were watching the girl who is masking her pain and trying to separate herself from her experiences, building the stronger versions of herself and sending them out into the world. But somewhere is acceptance of a past you can't change; she comforts the mannequin. But she hurts too. We had a green screen and Max [Barnett] suggested we give the mannequin a singing head!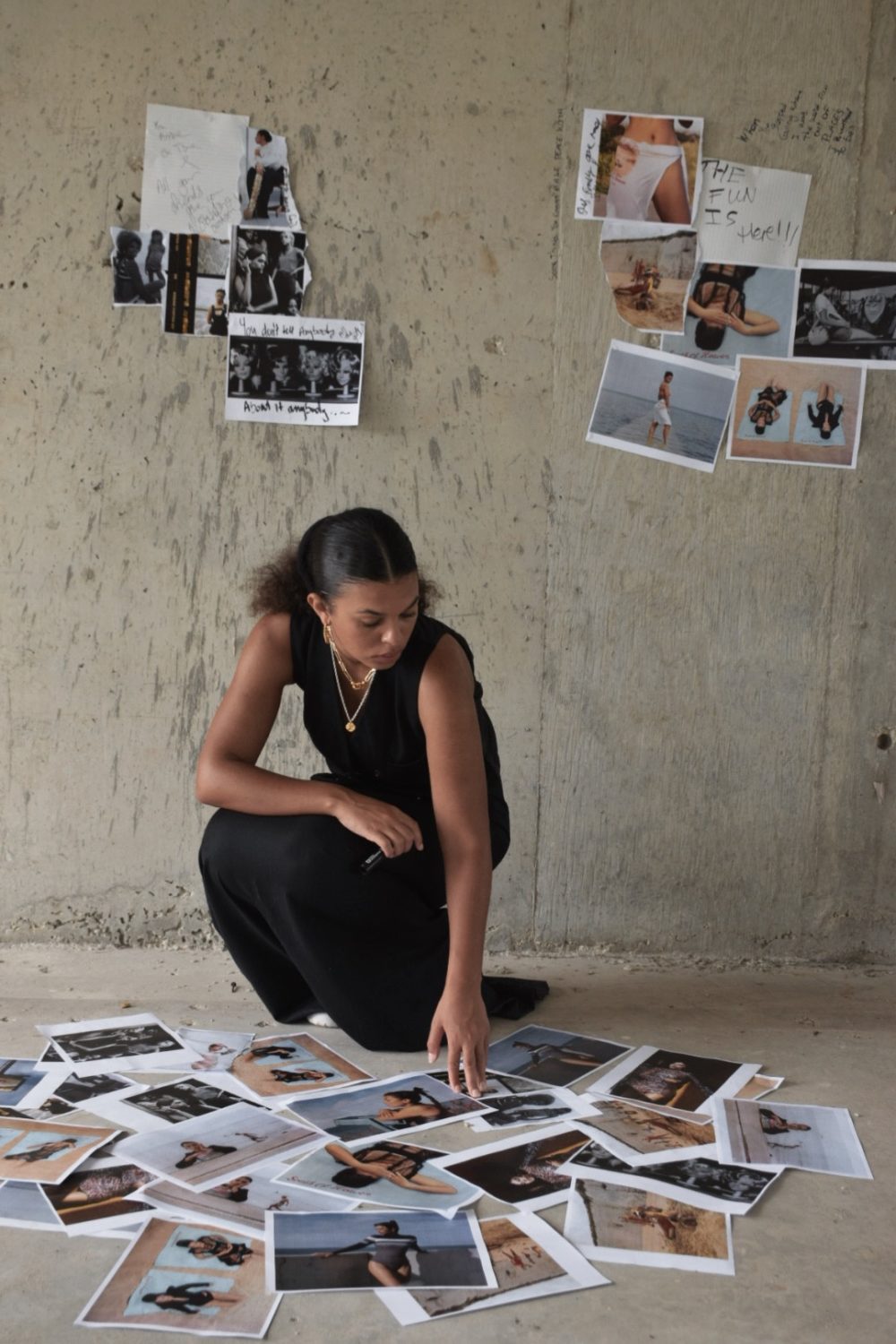 SC: Can you tell us about what you're working on during your Palm Heights residency?
C: The main thing I'm thinking about at the moment is songwriting. I've spent most of this year really working on my voice and focusing on that part of what I do; so now I want to use being away from the rush of normal life to really lock in and focus on getting better as a writer. I will be collaborating with players on the island, making music, performing and exploring the songs I love that have been written by other people. I've spent the year starting the writing of my next project and now I get to zone in and chip away at it while collaborating with other musicians in a new place and experiencing something else. I feel like that sometimes the further away you are from your usual life the more perspective you have. Again it's like looking out on your life.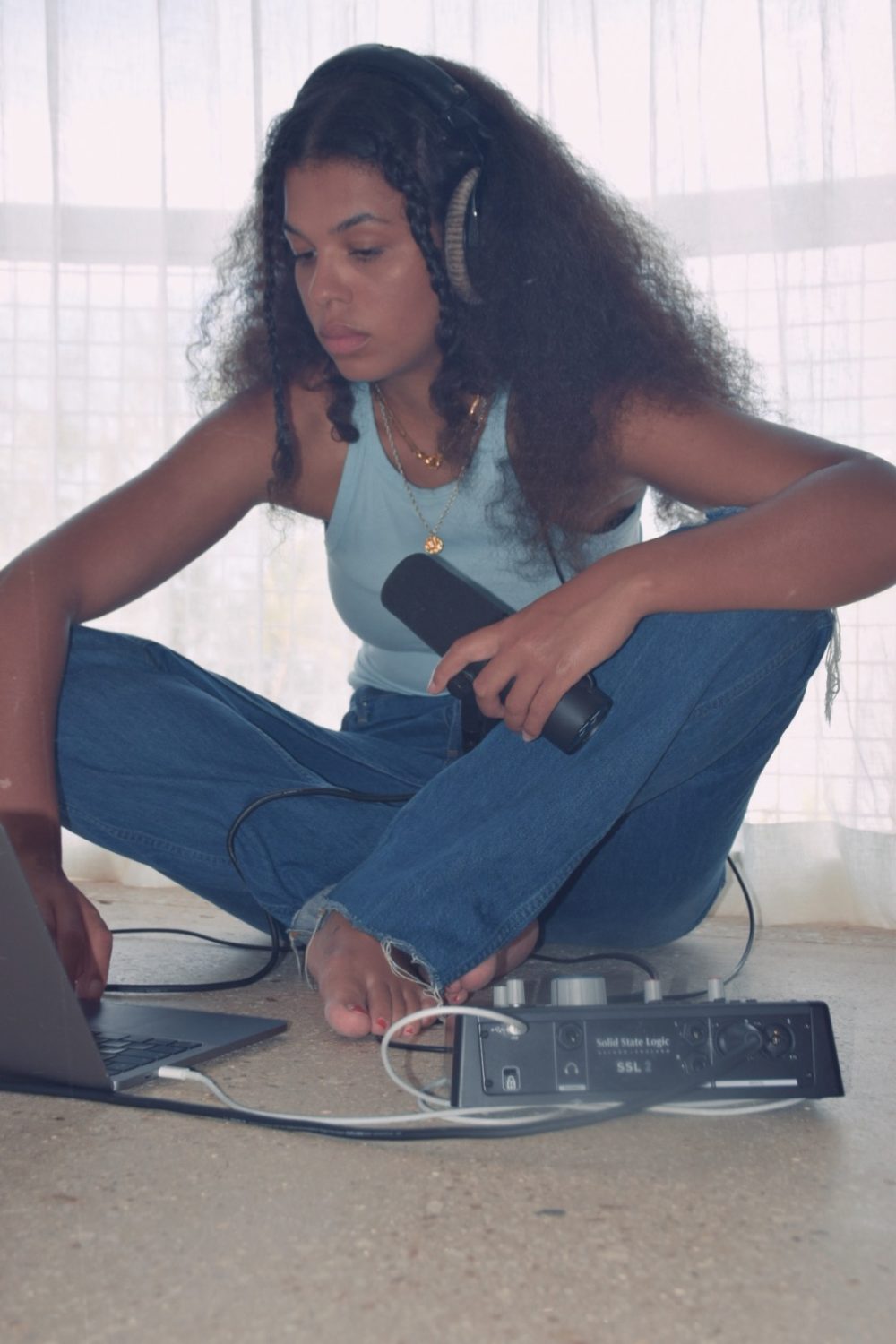 SC: You have been somewhat of a regular feature at Valentino over the recent seasons – how has this experience been?
C: Beautiful is the best way I can describe it. They give a master-class in how brands can collaborate with artists and make something that truly adds beauty to the world. As a musician it was one of the most fulfilling experiences of my life so far.
SC: What can we look forward to from you next?
C: Music, music, music, and more music. I realised this year I still have so much I want to share and make music about!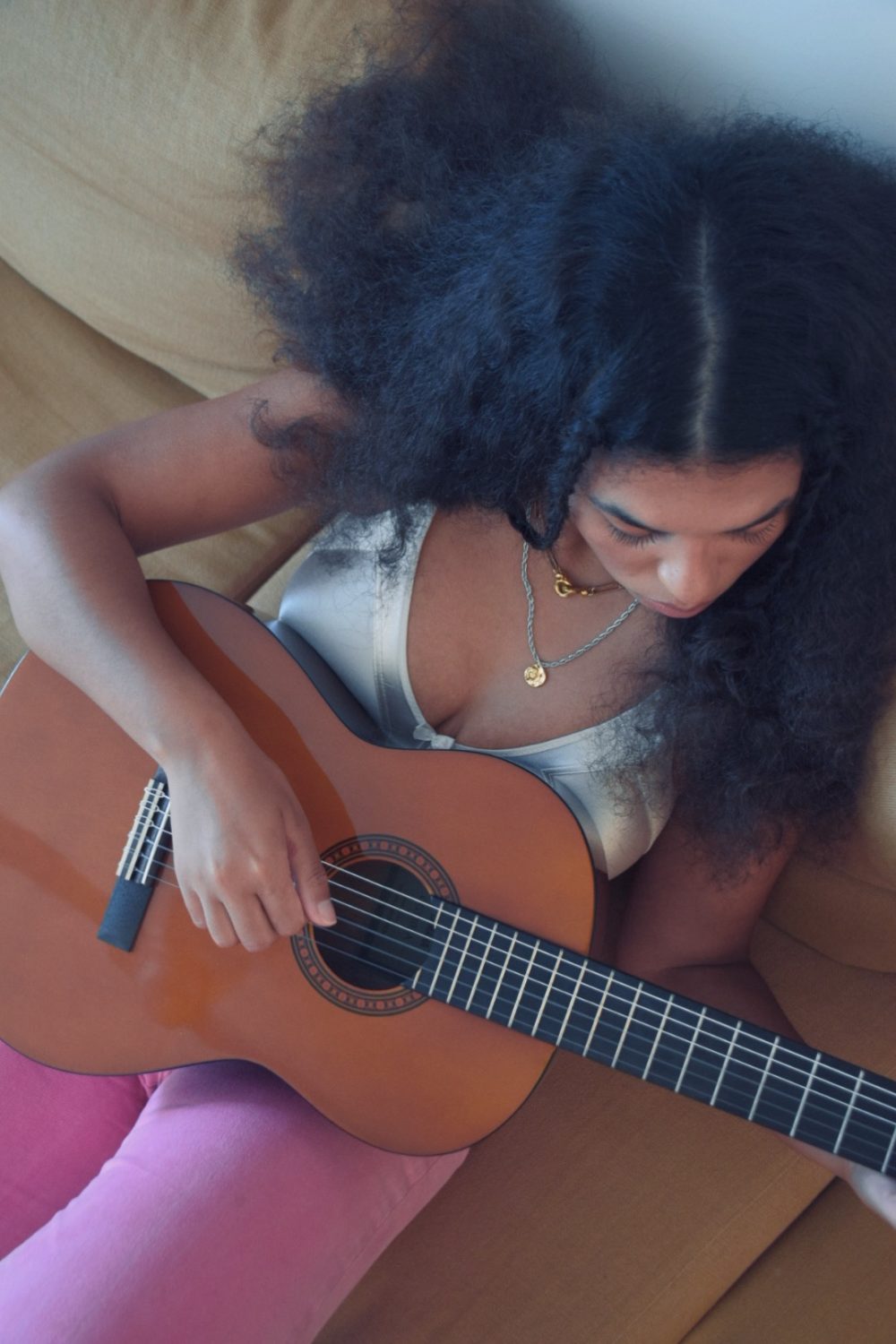 SC: And what are you listening to these days?
C: Wolf Alice's Blue Weekend, Brenda Lee, and I put on Arthur Russell's That's Us/Wild Combination every time I look out on the ocean and wonder if I should go swimming; that song always makes me feel like it would be crazy to do anything but swim.



Feature image by Keren Lasme