What We Know So Far About 'Black Chapel,' Theaster Gates' Ambitious Serpentine Pavilion
Plans have been revealed for Black Chapel, the 21st Serpentine Pavilion designed by Chicago-based artist Theaster Gates. Set within Serpentine's grounds in Kensington Gardens, Black Chapel takes on sculptural qualities, building on Gates' interest in fashioning clay objects, as well as reflecting the artist's exploration of space-making. Gates creates works that engage with space theory, land development, sculpture and performance. Drawing on his interest and training in urban planning and preservation, the artist reimagines spaces that have been overlooked or left behind. His work contends with the notion of Black space as a formal exercise, one defined by collective desire, artistic agency and the tactics of a pragmatist. Black Chapel, which will be realised with the architectural support of Adjaye Associates, is set to open to the public on 10 June 2022.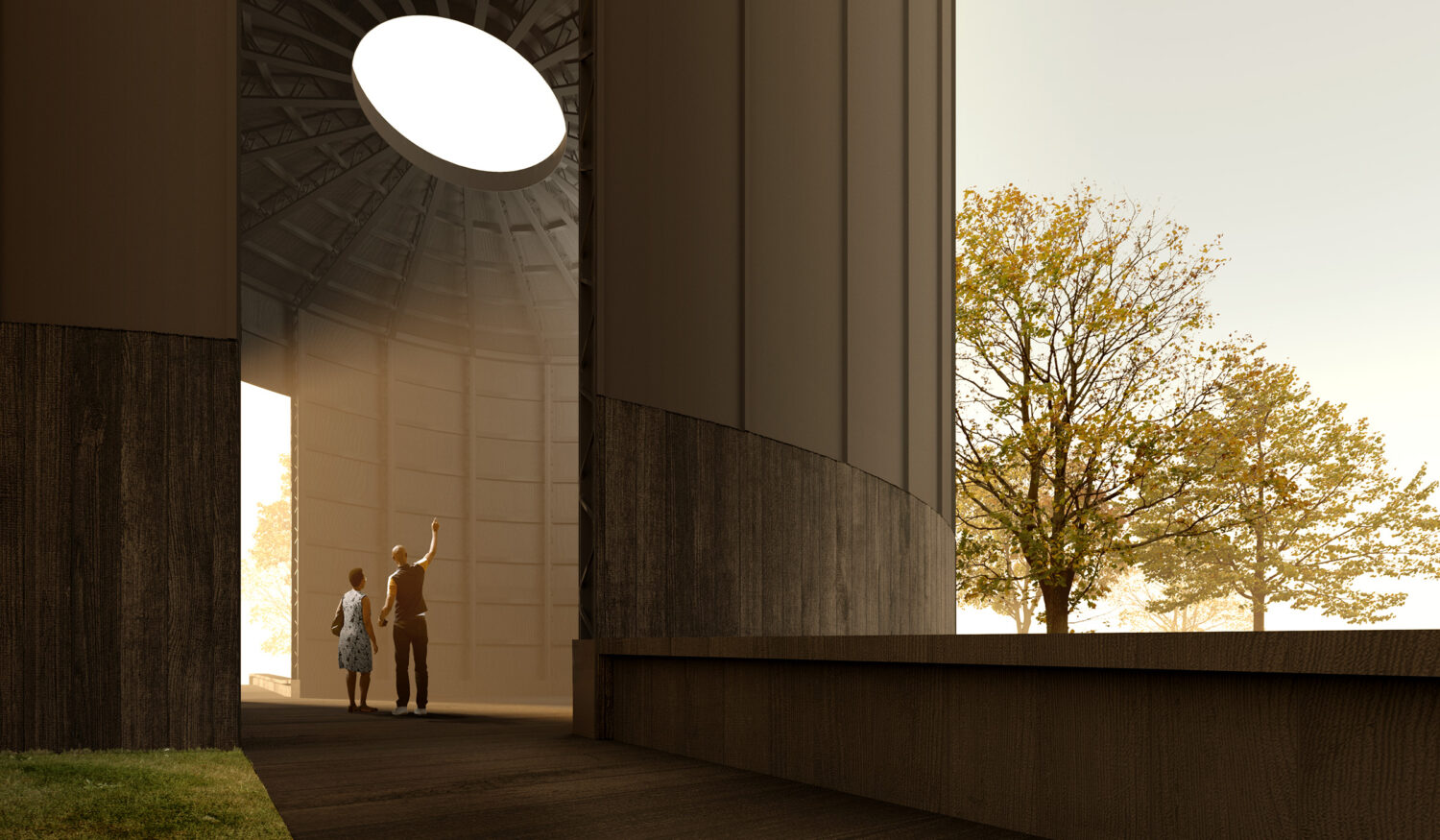 Gates tells: "The name Black Chapel is important because it reflects the invisible parts of my artistic practice. It acknowledges the role that sacred music and the sacred arts have had on my practice, and the collective quality of these emotional and communal initiatives. Black Chapel also suggests that in these times there could be a space where one could rest from the pressures of the day and spend time in quietude." Drawing inspiration from the significance of the great kilns of Stoke-on-Trent, the Pavilion will pay homage to British craft and manufacturing traditions. While the structure of the Pavilion will predominantly be made of wood, the Pavilion's design alludes to the performative and meditative qualities of a small chapel.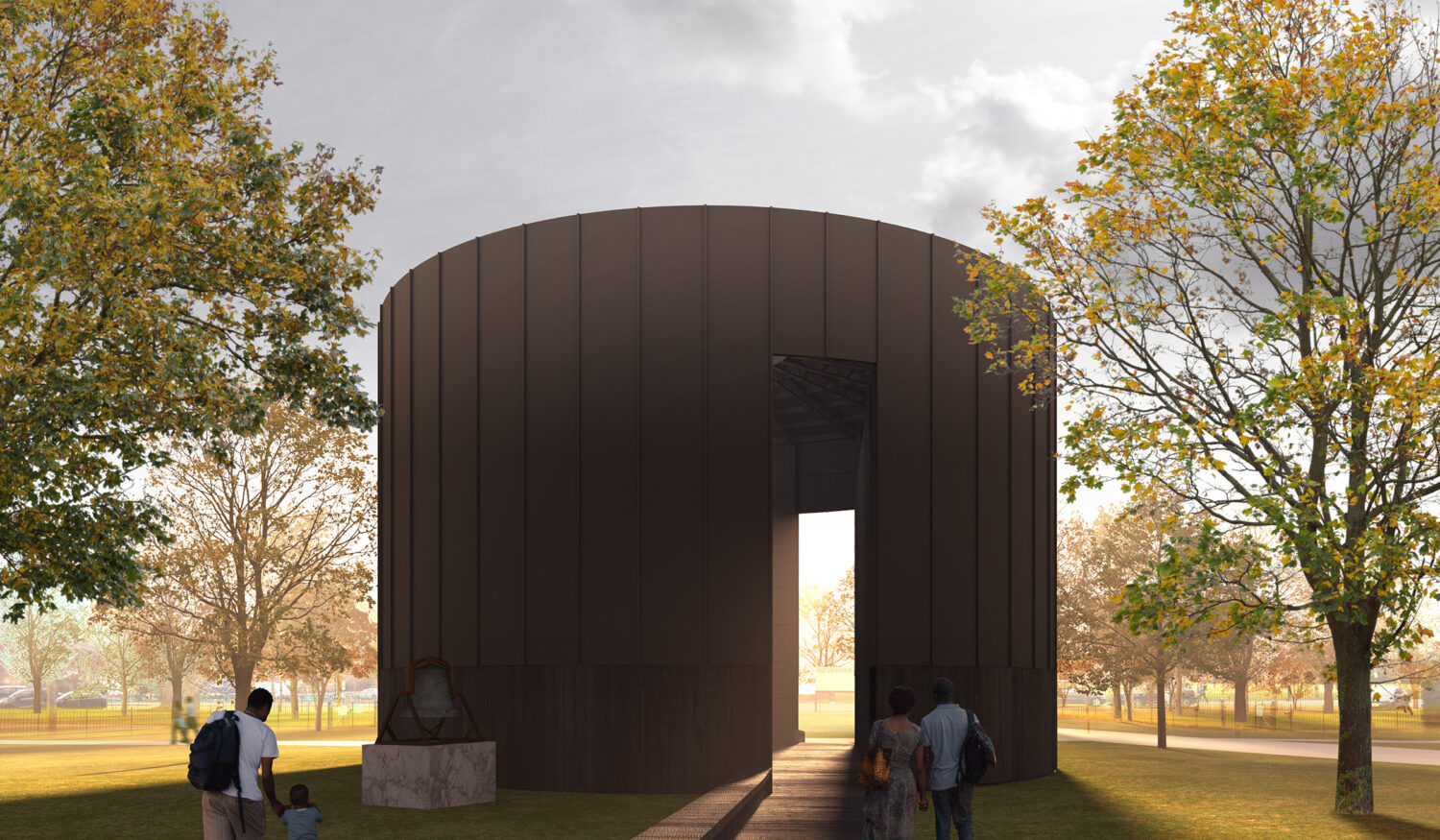 The artist expands: "I have always wanted to build spaces that consider the power of sound and music as a healing mechanism and emotive force that allows people to enter a space of deep reflection and/or deep participation." An operating bell, originating from the demolished St. Laurence Church on Chicago's South Side, will be placed next to the entrance of the Pavilion and will be used to call, signal and announce performances and activations. A single source of light from an oculus will create a sanctuary-like environment for reflection and communion. Conceived as a platform for participation, live performances, with an emphasis on music and public engagement, Black Chapel will continue the artist's on-going practice of space-making through urban and architectural interventions.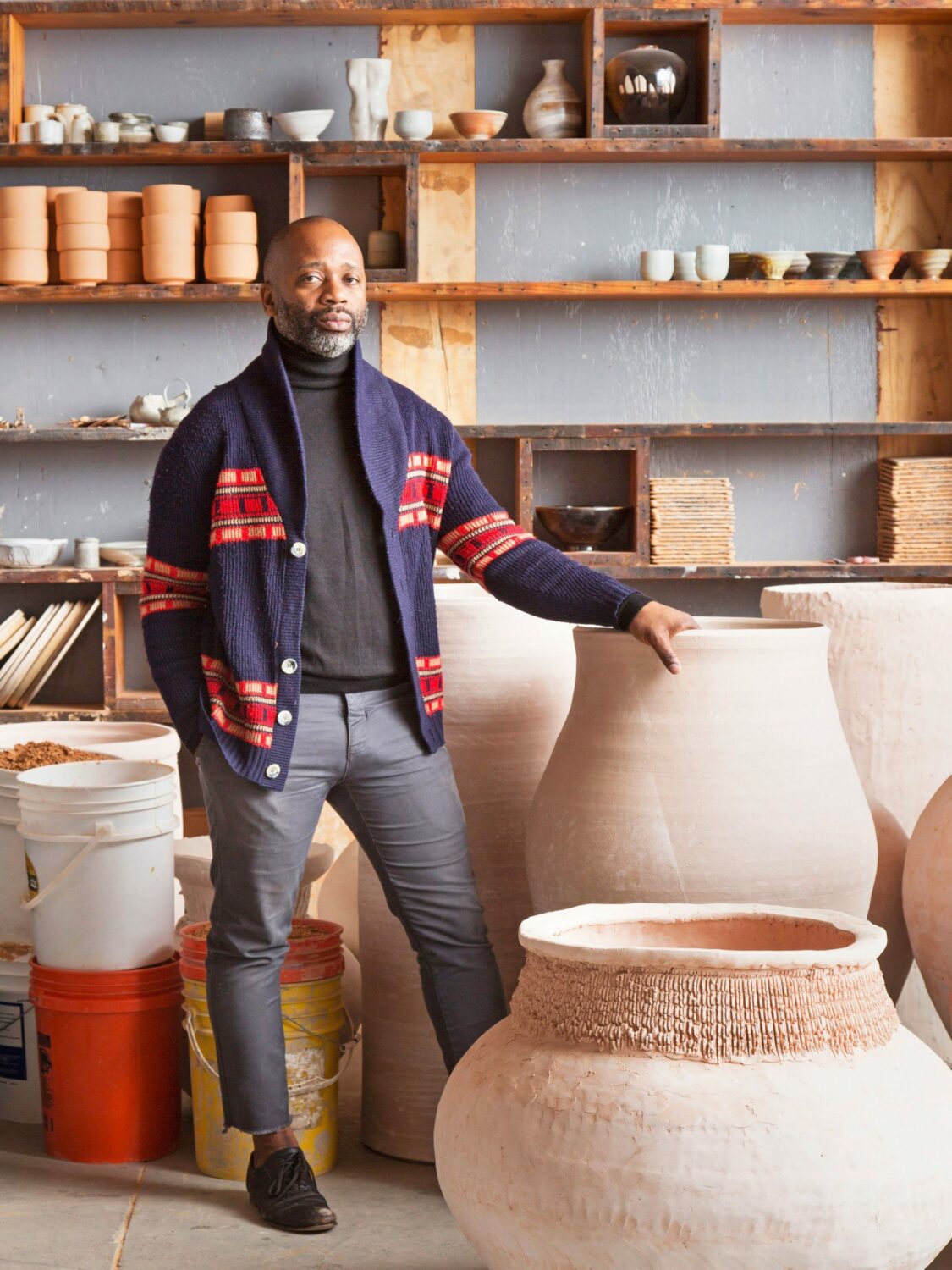 The construction is the culmination of The Question of Clay, Gate's major multi-venue presentation hosted by Serpentine in collaboration with London art institutions and galleries The Victoria and Albert Museum, Whitechapel Gallery and White Cube. Reflecting on Gates' oeuvre, the 2022 Serpentine Pavilion shares the same title as a commission Gates received in 2019, from the late museum director and curator Okwui Enwezor to activate the central atrium of museum Haus der Kunst, Munich. This project was an attempt to bring Black spiritual life to the museum. Throughout the summer, Black Chapel will become a platform for Serpentine's programme which will feature the return of Park Nights, the interdisciplinary platform for live encounters in music, poetry and dance, running alongside activations including family workshops and community days.



Feature image: Serpentine Pavilion 2022, Black Chapel, designed by Theaster Gates. Design render, exterior view. © 2022 Theaster Gates Studio