Upon crossing the threshold from the street into the courtyard workshop of Doña Viviana Alávez, the first thing that strikes you is the inviting aroma of beeswax, filling the air with a warm scent akin to that of sweet honey. Alávez tells Something Curated, "The smell of beeswax still makes me smile today after all these years." Oscillating between Spanish and Zapotec when she speaks, our local guide helps with the translation. It takes around one hundred pours of melted wax over a five-foot length of woven cotton wick to create one of Alávez's traditionally made candles. While in process, the to-be candles appear like impressive wax stalactites, precisely suspended as they harden. Delicate wax flowers, almost translucent in their fineness, are cast using generations old wooden moulds and go onto adorn Alávez's ceremonial beeswax pillars.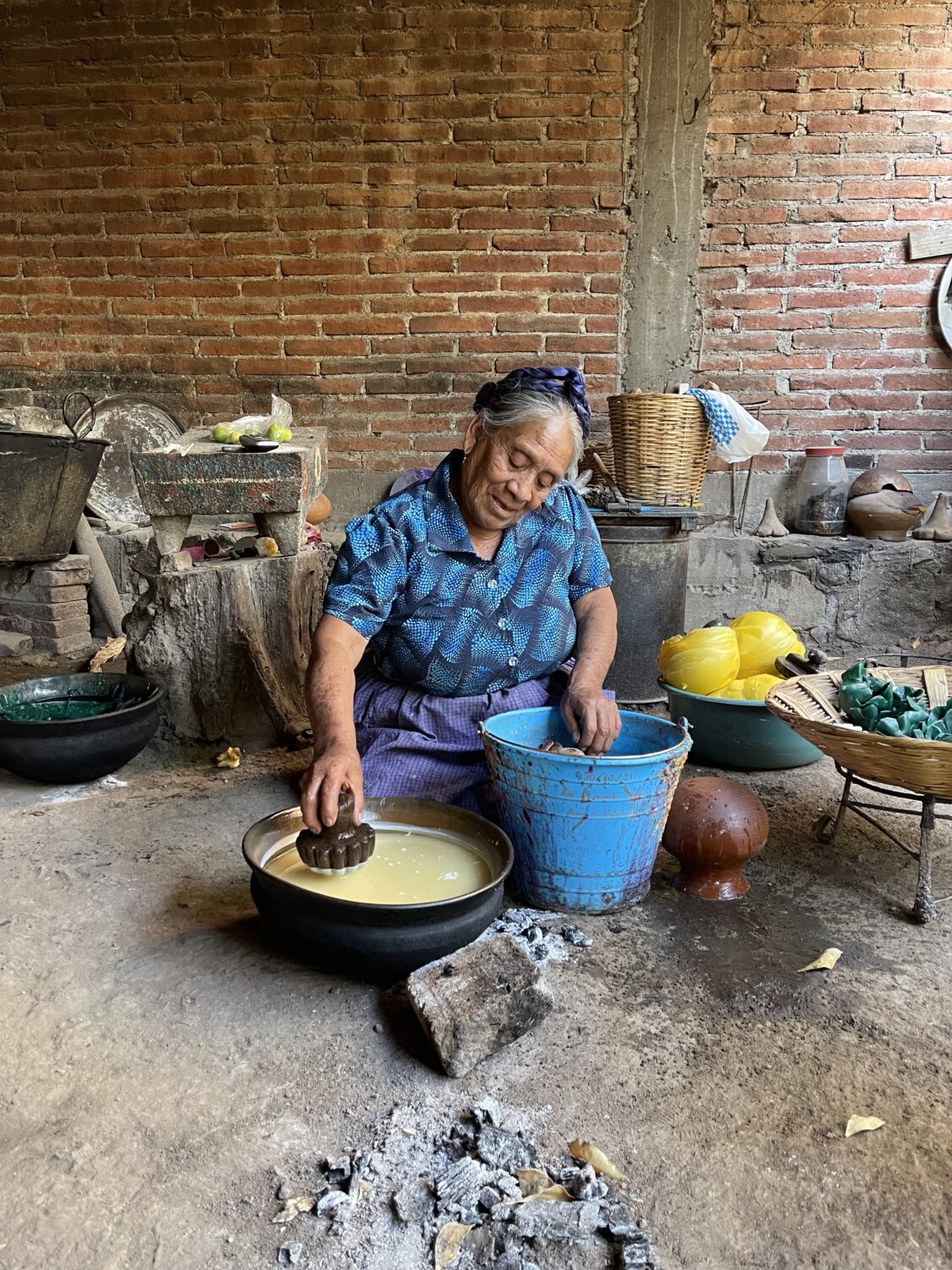 Based in Teotitlán del Valle, a small village located outside the city of Oaxaca in the foothills of the Sierra Juárez mountains, Alávez learned the art of making candles as a young child. "I learnt from my grandmother – and now I am teaching my daughters – but they are still learning," she says. Soon after we are introduced, Alávez proudly leads me to a table in a back room filled with books and magazines featuring her eye-catching work, including, most recently, a feature in Mexican Vogue. While the art form has garnered increased attention in recent times, decorative candles have long been used for a variety of religious and secular celebrations such as weddings, confirmations and quinceaños throughout Mexico. Alávez's elaborate configurations incorporate natural elements such as flowers and birds in a wide array of sizes and palettes. "I have always looked at nature for ideas," she tells.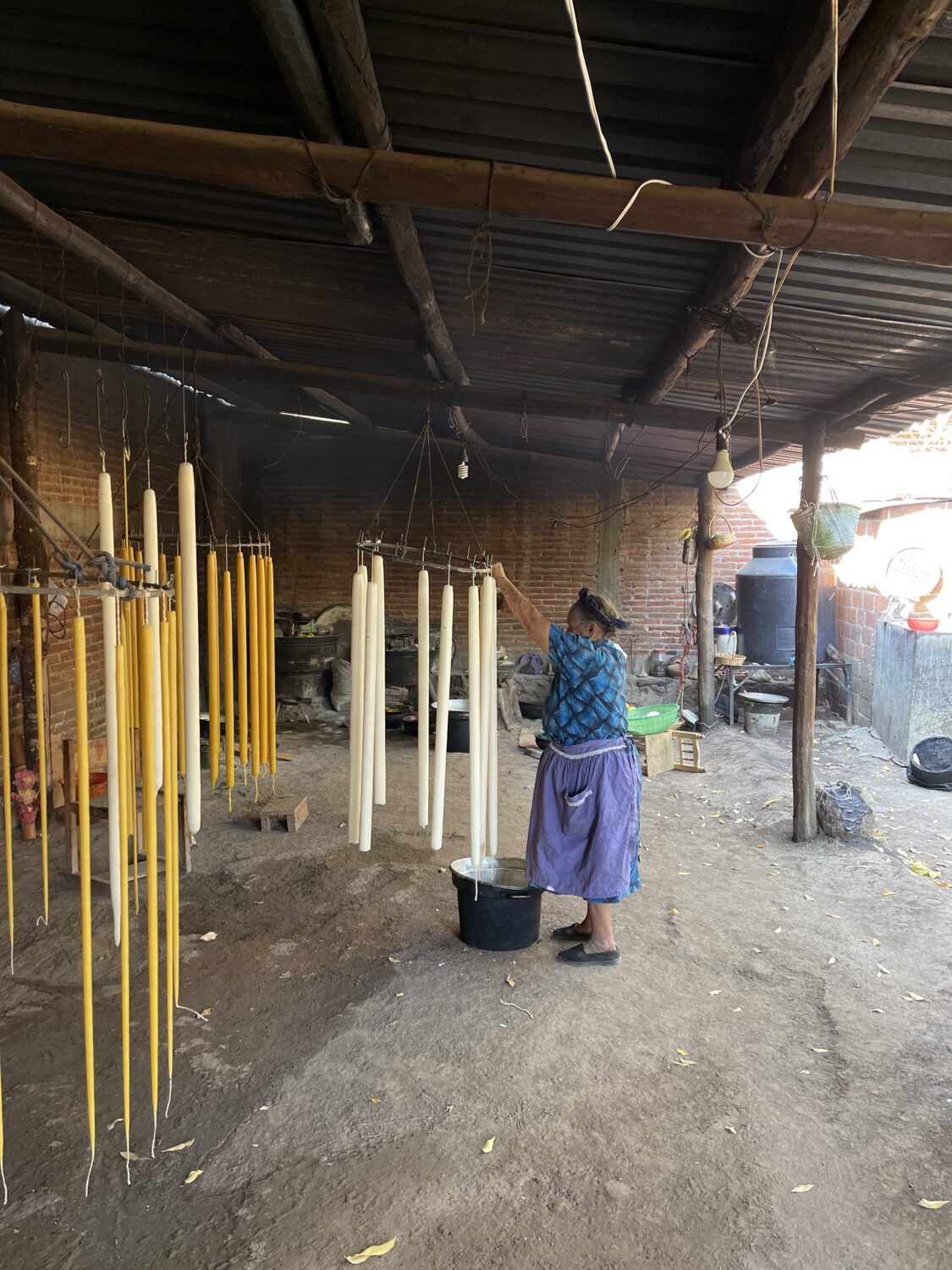 Historically, Alávez's family did not charge a fee for the making of candles because their vocation was considered to be an ancestral service to the church; they made candles for the religious institution in exchange for food. "I have been making candles for 66 years," Alávez says. Today, approaching 75 years old, she is both an innovator and custodian of this enduring craft, which has its origins in an ancient wedding rite. "The candles my family make are traditionally used for proposals," she explains. In Alávez's community, with roots dating back to the 15th century, predating Spanish colonisation, if a family did not approve of a match for their daughter, it was not unusual for a couple to "run away," only to return later in an act of feigned atonement. Bearing gifts, the young couple would lead a procession to the bride's parents' home, all carrying one of these colourful candles. In contemporary times, this tradition has evolved into a proposal ritual.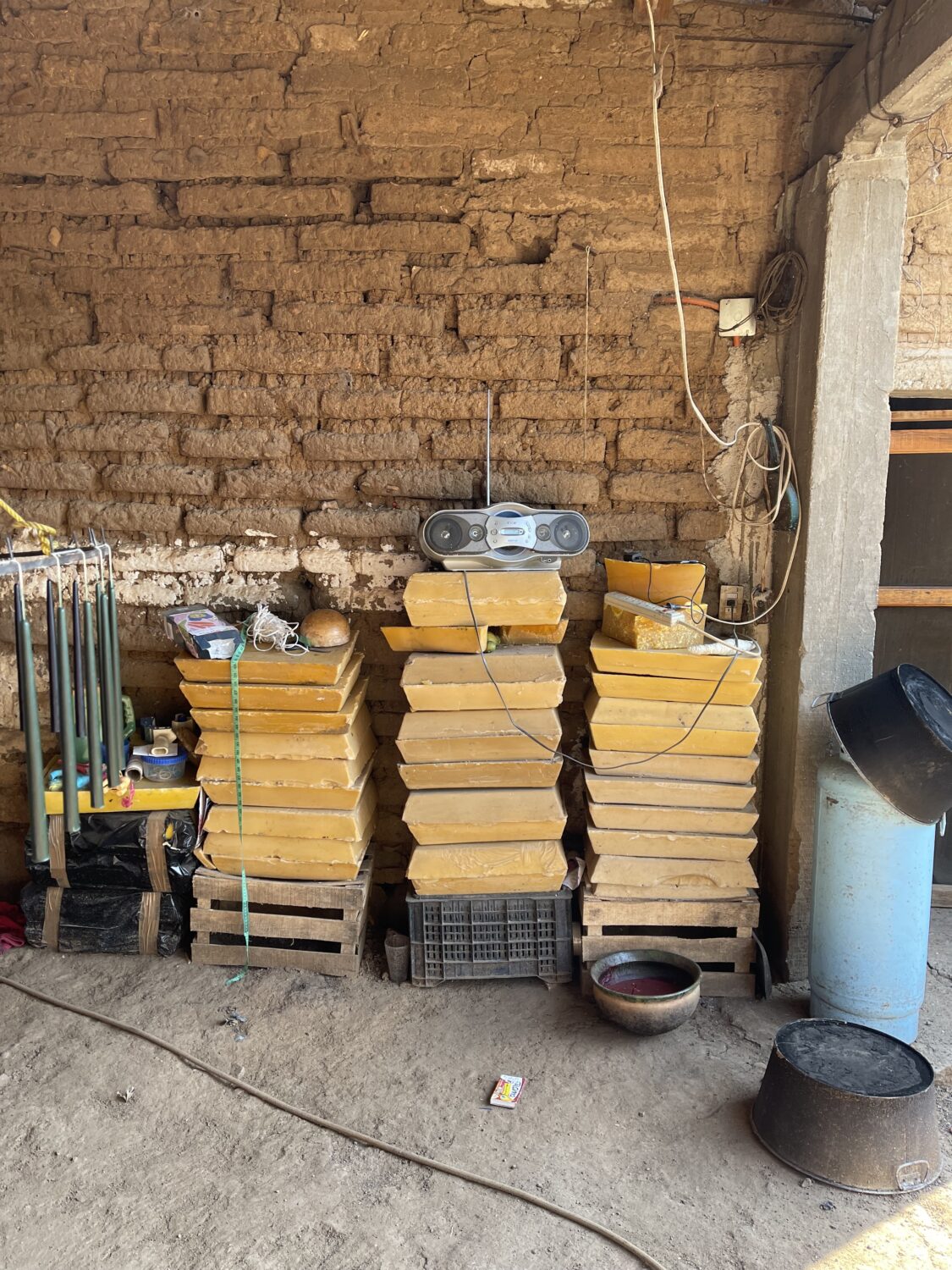 Sitting serenely on the ground and stirring a richly hued pot of liquid wax, fire engine red in tone, Alávez offers insight into the natural pigments utilised to dye her candles, telling SC, "The green wax is coloured using local herbs and the red comes from cochineal, the same pigment we use to dye yarn here. The white is achieved by leaving the wax in the sun – the sunlight bleaches the yellow colour." Alávez's vast repertoire of wax creations has expanded over the years and she has generated an increasing interest and demand for her beautiful pieces. Today, her selection of beeswax candles also come scented with various spices and florals, including cinnamon and vanilla among others, and she experiments with a diverse array of moulds and colours. Discover the full scope of her creativity at Casa Viviana.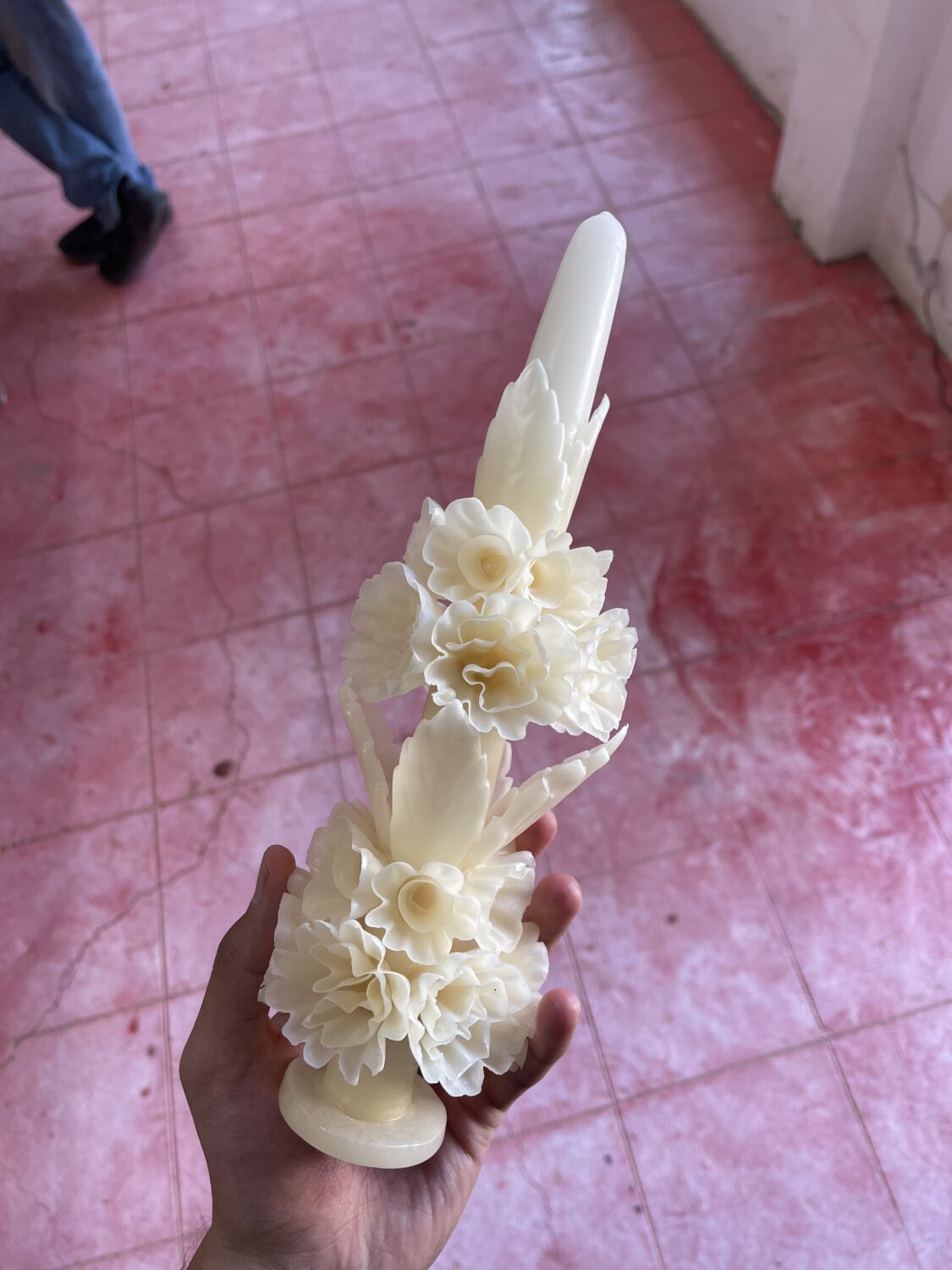 Casa Viviana — Abasolo s/n, Centro, 70420, Teotitlán del Valle, Oaxaca, Mexico