Interview: In Conversation With Team Jamaica Weightlifter & Spoken Word Artist Chloe Whylie
Having transitioned from coaching and powerlifting to competing at the World Championships in weightlifting in just four years, team Jamaica weightlifter Chloe Whylie is an impressive character. Alongside her many athletic accomplishments, Whylie is a spoken word artist; she uses her powerful voice to educate, uplift and challenge, shining an illuminating light on the nuanced realities affecting Black women today, with a particular focus on those living in Britain. Growing up between the UK and Jamaica, the hybrid athlete started competing in the 100m sprints at the age of sixteen, before leaving home to pursue her aspirations of becoming a powerlifting champion. Overcoming diverse challenges along her journey, Whylie's experience offers lessons for anybody seeking elite-level performance in any field. Having just returned to London following a sunny stint in Grand Cayman, as an athlete-in-residence at beachside estate Palm Heights, Something Curated spoke with Whylie to learn more about her story, approach and what she has planned next.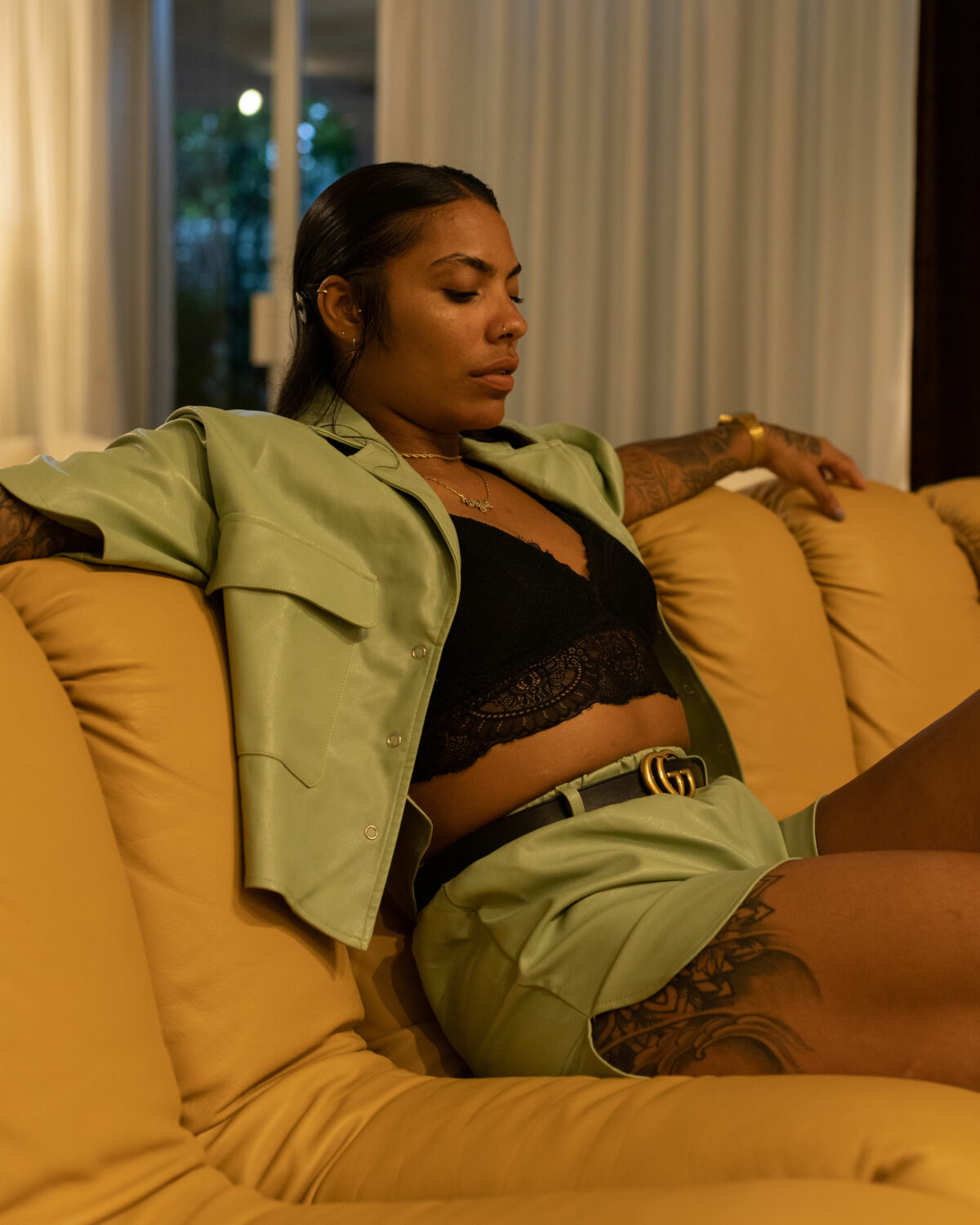 Something Curated: Can you give us some insight into your background and journey to competitive weightlifting?
Chloe Whylie: My journey to competitive weightlifting started from the age of four when I began playing football. I started playing because I have older brothers and male cousins and it was my way of keeping up with them as well as bonding with them. I was the first female to be born in the second generation, and I just wanted to get in there. I'm a hybrid athlete, meaning I've done a number of sports at an elite level. I've competed in track and field for the Southwest of England, then I went onto powerlifting, where I went international, and then stumbled along to Olympic weightlifting. My journey to Olympic weightlifting, specifically, started about five years ago.
When I think about it, it's not that long ago but because I had such a strong background in sports, I already had the speed, strength, power and mentality of an athlete. The reason why I have such a strong background in sports is because I wasn't very academic growing up; I didn't learn to read and write until about nine. Sports were a way for me to express myself. It was an outlet for the frustration I felt within myself. I always knew I was going to be a professional athlete as a young child, so now to be representing team Jamaica is like a dream come true – and in four months time, I am going to be at the Commonwealth Games, and I always knew this day was going to come.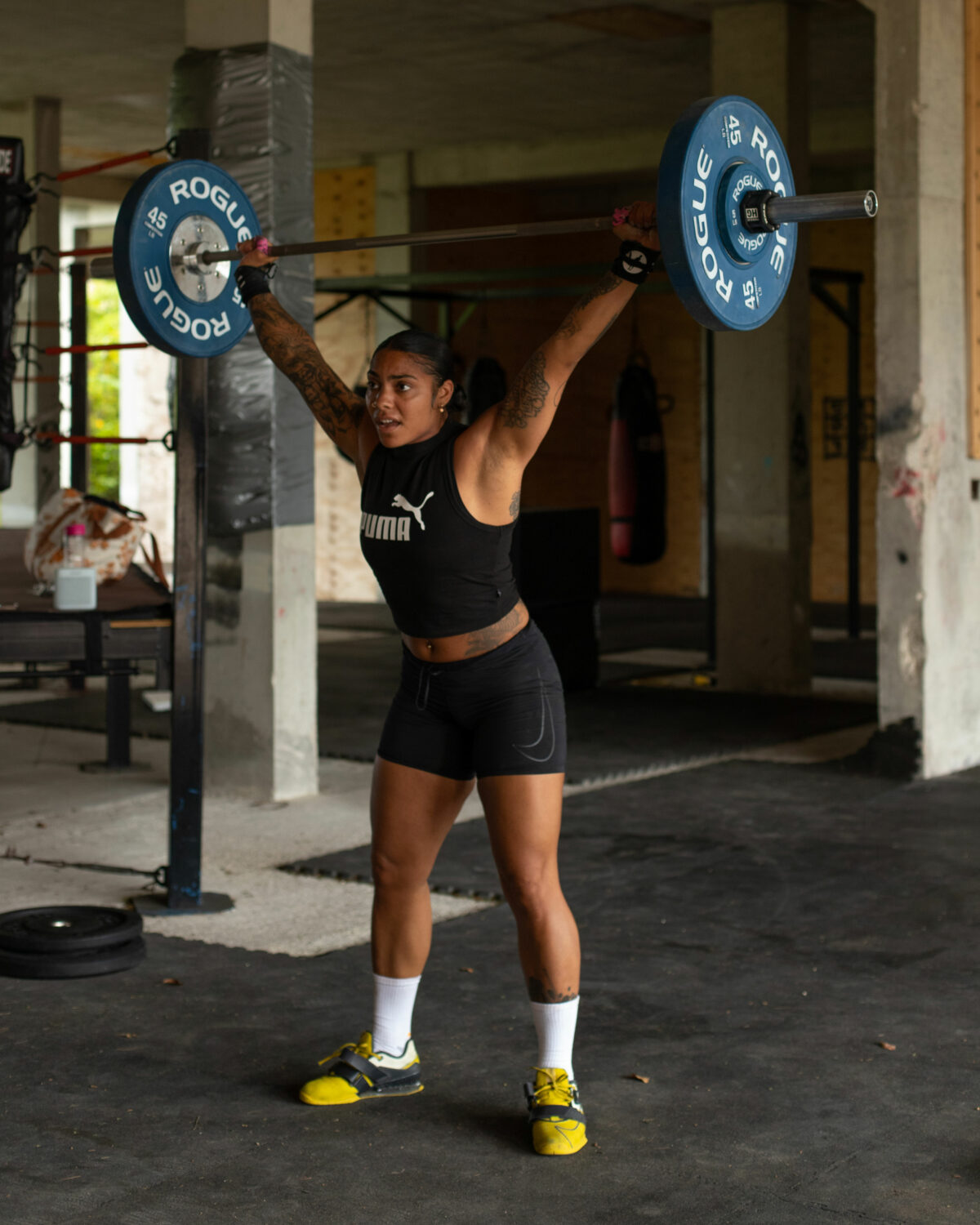 SC: What does it mean to you to be competing as part of team Jamaica today?
CW: This is a very hard question for me to answer because I can't put into words how it makes me feel. I am so full of pride to be representing my motherland. There is so much more behind this than meets the eye. I talk a lot about diversity, inclusion and empowering women, empowering Black women, the Windrush generation, and what it's like to be Brit-ish. I was brought up in England as well as by my Jamaican grandmother – and I always say to people that Jamaica, growing up, for me, was my nan, my grandmother's kitchen, and when I first went to Jamaica, it was like everything made sense. I speak a lot about what it's like to be a Black woman who is mixed race, whose father is White, whose father wasn't there. So representing my motherland, I feel like I'm giving back, especially to the Windrush generation who came over to England to help rebuild. In England we have a tendency to speak a lot about American Black history but not a lot about Black British history. So I feel like it's my duty to educate – and the fact that I have the team Jamaica kit on to do so feels like it just makes sense.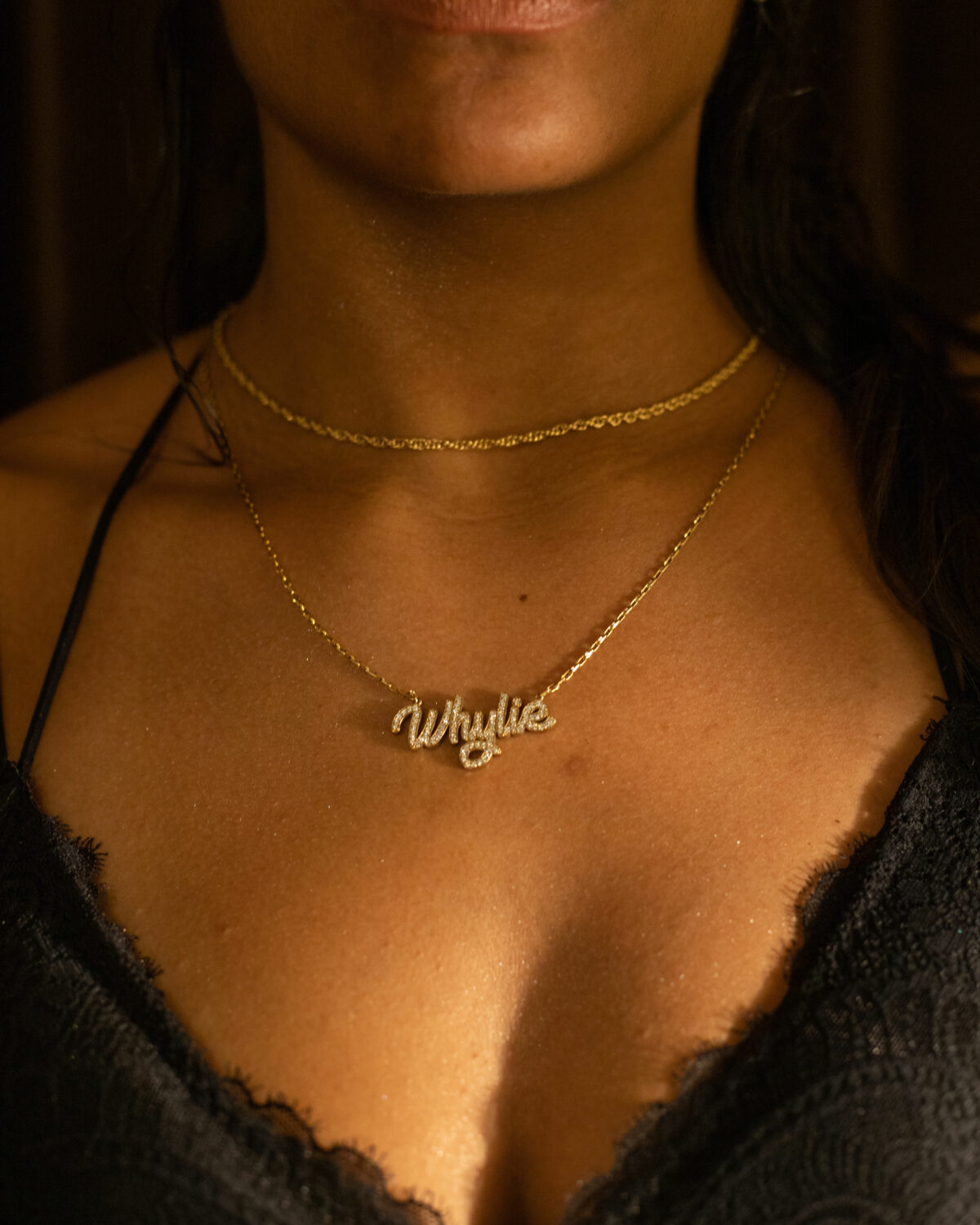 SC: What first interested you in spoken word as a creative outlet; and can you tell us more about your artistic practice and the ideas you broach in your work?
CW: I used to rap I suppose – I was very heavily involved in UK hip-hop and grime, which emanated from Black culture in Britain. I used it as a way to express how I was feeling about my surroundings. I was brought up in a very White city and I didn't have the easiest childhood, so once I learned the rhythm, and how to flow, I started expressing myself verbally through that. Sport was my physical output and spoken word was my verbal. People get confused sometimes because I am dyslexic, but when it came to rap, it was all about you expressing your word flow, the way you talk. And as long as I knew how to rhyme and find rhythm, I knew I was going to be ok.
I first started diving into spoken word when I heard the artist Benjamin Zephaniah, this was when I was still at school. That's when I realised, I didn't flow my words like a typical rapper but more like a spoken word artist. Everything I was saying was more like a story. What I speak about now is a lot of expressions of being a Black woman, and confronting the issues we have today. Some of my pieces are written in a way that can relate to anybody – not every single one focuses on a topic – and people find their own stories in them. This is something I've really build on over the last few years, especially when I have been injured from weightlifting.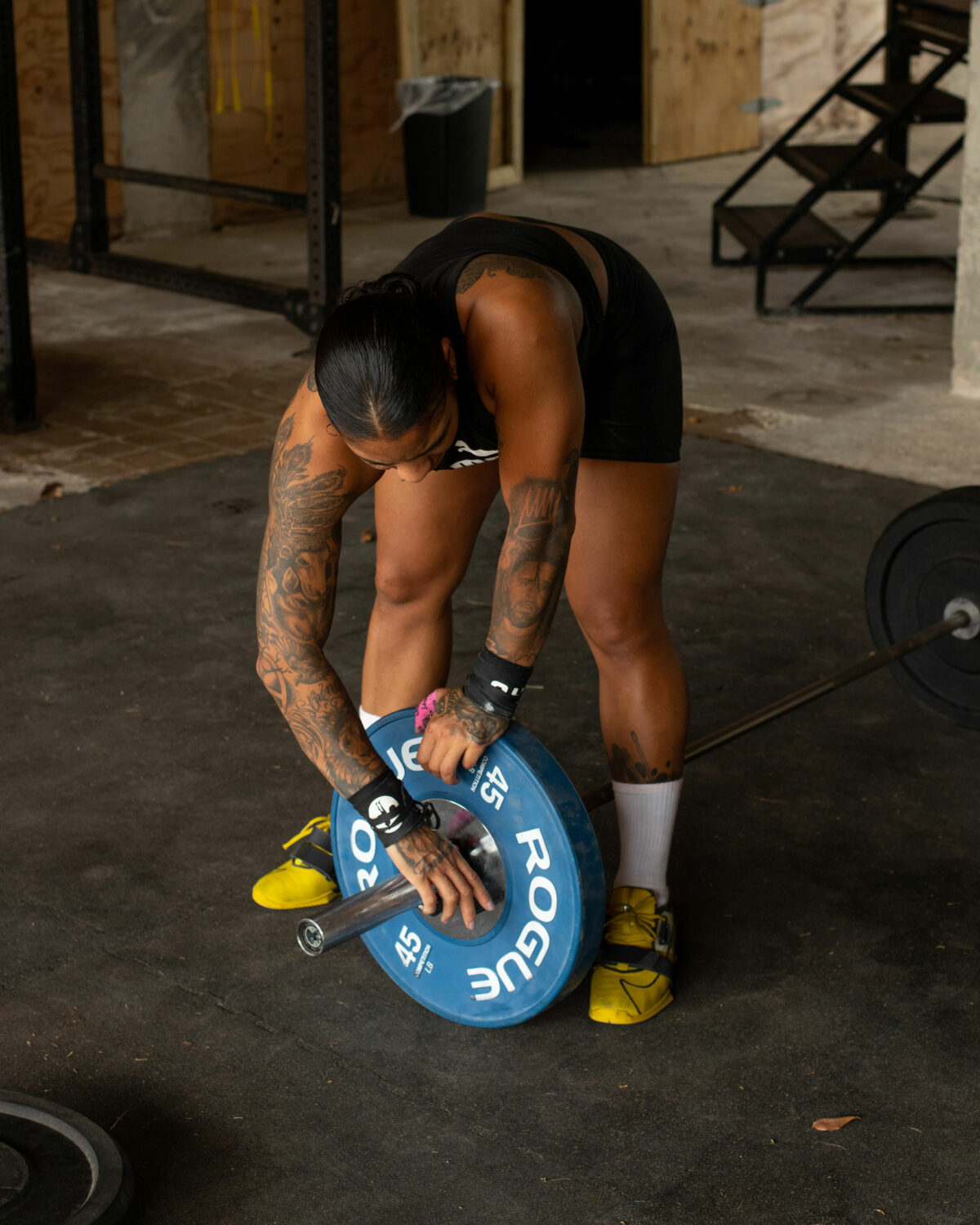 SC: Through your career, you have overcome a series of major injuries, including a slipped disc — how have you dealt with this?
CW: During my sporting career, I have unfortunately faced a few injuries. I went for many years with none, and then suddenly had two big ones back-to-back – that involved breaking my hand and wrist, and then six weeks later I had two slipped discs which shutdown my S1 nerve. It's still not 100% back but it's about what we can do and just letting it be an obstacle to overcome and not a problem. The way I dealt with this was actually by diving deeper into spoken word while I was rehabbing. I learnt how to heal my mind at the same time. This is also when I realised that I had been doing so much physically, sometimes as a form of escapism, that I forgot to heal myself internally. I used the downtime as well as lockdown to learn about the power of meditation. I went to counselling. I learned about journaling. Writing daily, these entries started to turn into spoken word pieces and it was another way for me to express past traumas, what had happened to me, my frustrations about the injury – it really helped me learn about who I was, who I am and who I am becoming. I guess my injury was a blessing in disguise.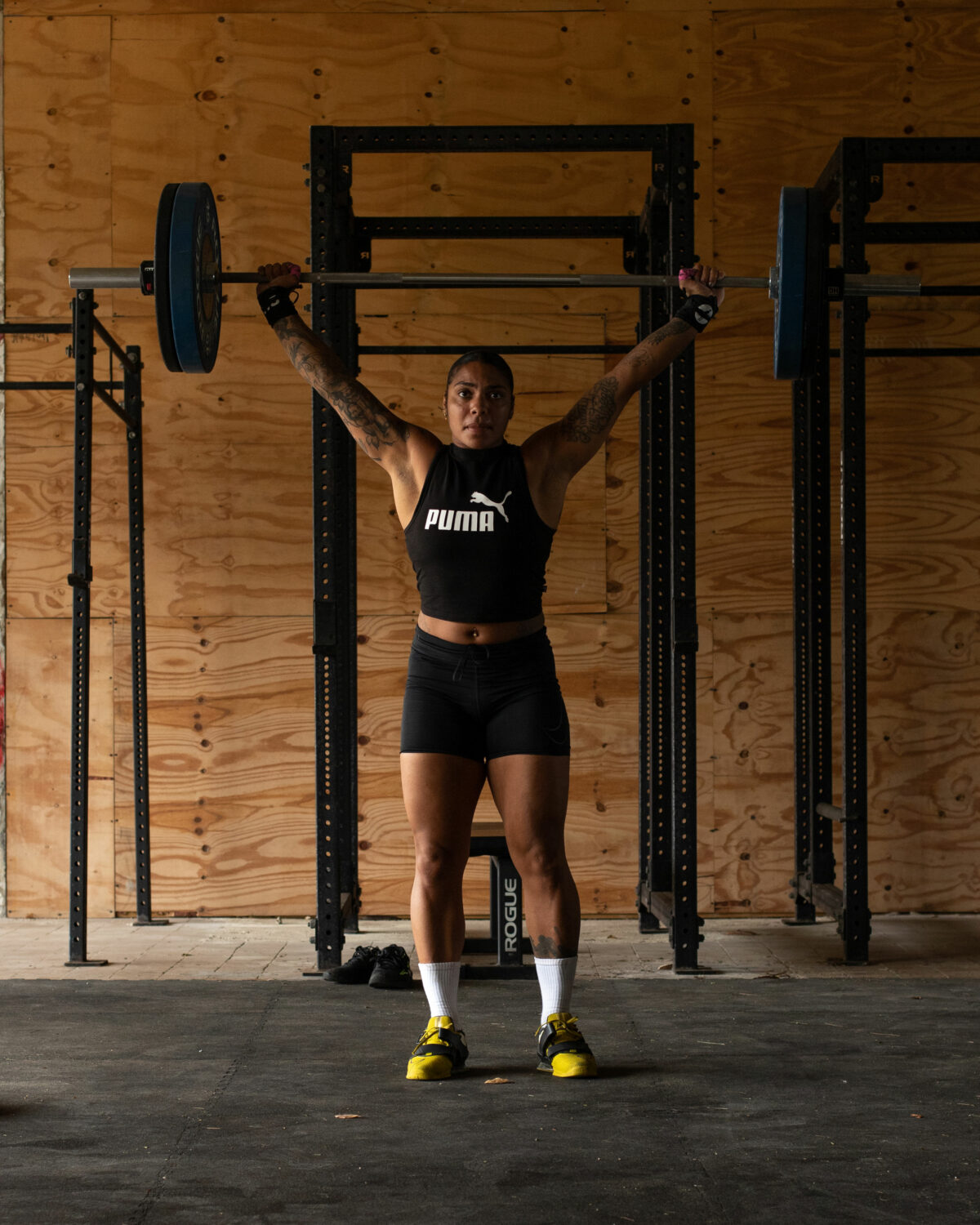 SC: You recently participated in the residency programme at Palm Heights in Grand Cayman — how was that experience?
CW: My experience was absolutely incredible – I can honestly say I wasn't expecting to have such an awesome time. This was down to the space they have created and the people I met. You're in a space that's very open, light and reflective of the surrounding energy of the islands. No detail is too small at Palm Heights. It's a place where other people were doing different residencies, people who felt likeminded to me. Palm Heights did a great job by hand selecting diverse artists, athletes, creators, and putting them in a space where they are surrounded by likeminded people, and can be and create. For me, it was great to be able to bounce off the energy and I grew within that time. I was also able to use this time to train – they have an athletes' centre, which is incredibly raw, open, with fantastic equipment. I can't wait to collaborate with Palm Heights again in the future.
SC: What are you currently reading?
CW: I am never reading just one book. Being dyslexic and on the spectrum of ADHD, I pick things up and put things down constantly. Among the many books that I have open right now is Akala's Natives: Race and Class in the Ruins of Empire, and The 50th Law by 50 Cent and Robert Greene.



Feature image by Kemka Ajoku