6 Diasporic Dessert-Makers Celebrating Their Heritage Through Cake
Experimenting with desserts as a medium with which to explore vast themes from cultural identity and belonging to socio-political pressures and the preservation of family traditions, the below culinary creatives make edible works of art which seamlessly blur the lines between sculpture and patisserie. From joyous expressions manifested in cream cheese frosting and fruit to complex flavour combinations pondering the histories of spice trade routes, each of these artists takes a unique perspective on what a cake can be.  



Amy Yip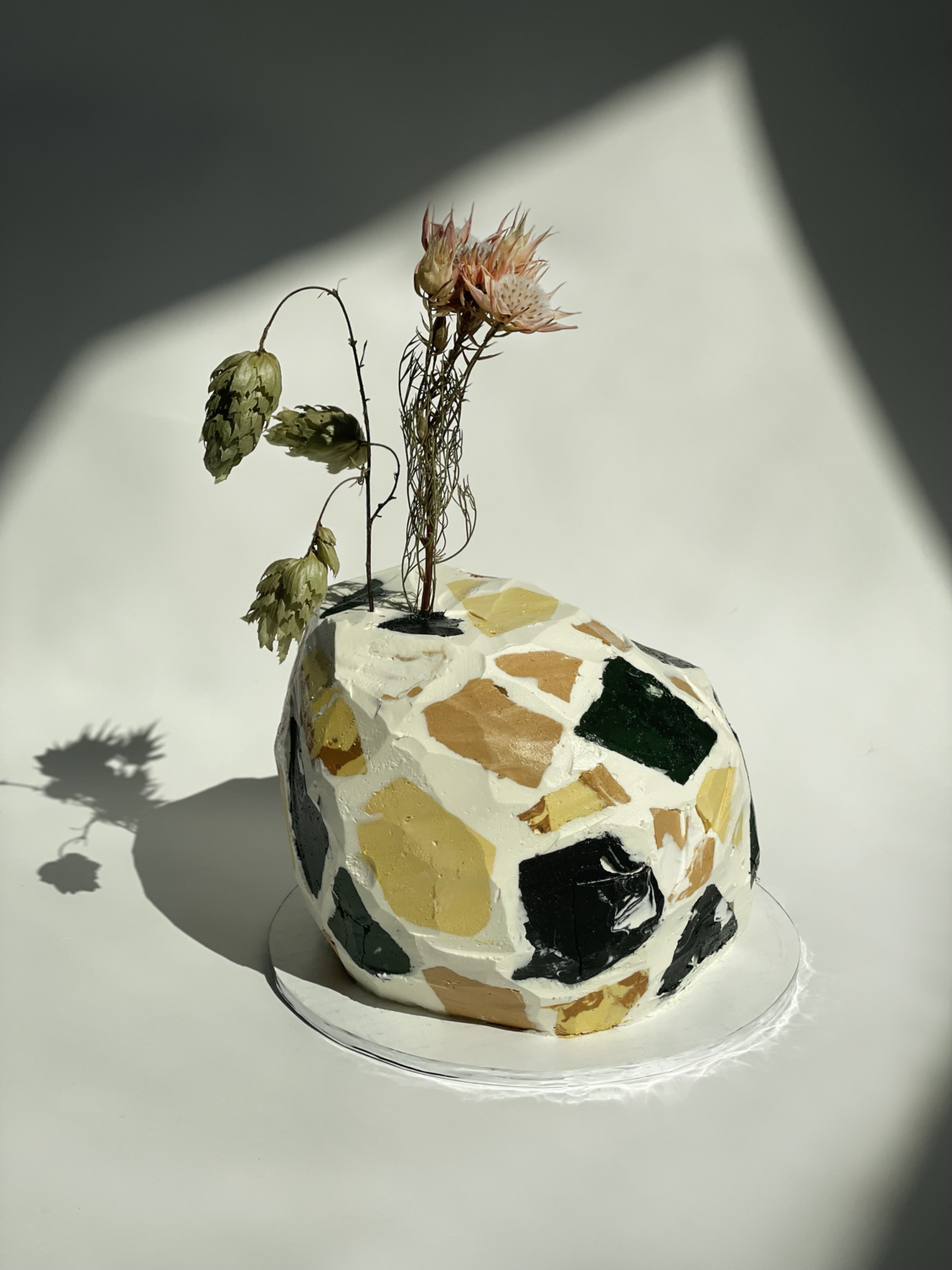 Established in 2019 by Amy Yip, Yip.Studio is a specialist cake-maker based in Brooklyn, New York. Known for bespoke rock-shaped cakes and Asian-inspired flavours, Yip.Studio has something delectable to offer for all occasions. With founder Yip's expertise as a professional textile designer and her youth spent growing up in her parents' bakery in New Zealand, the mixed-media creative is able to compose cakes that demonstrate her passion for patternmaking as well as baking. Yip's edible collections include her fascinating rock cakes, round cakes, dessert installations and small confections. The studio's creations are defined by a unique exploration of various stone-like textures and natural shapes, underscored by an intricate attention to detail, splendid application of colour, and meticulous arrangement of flowers.



Lexie Park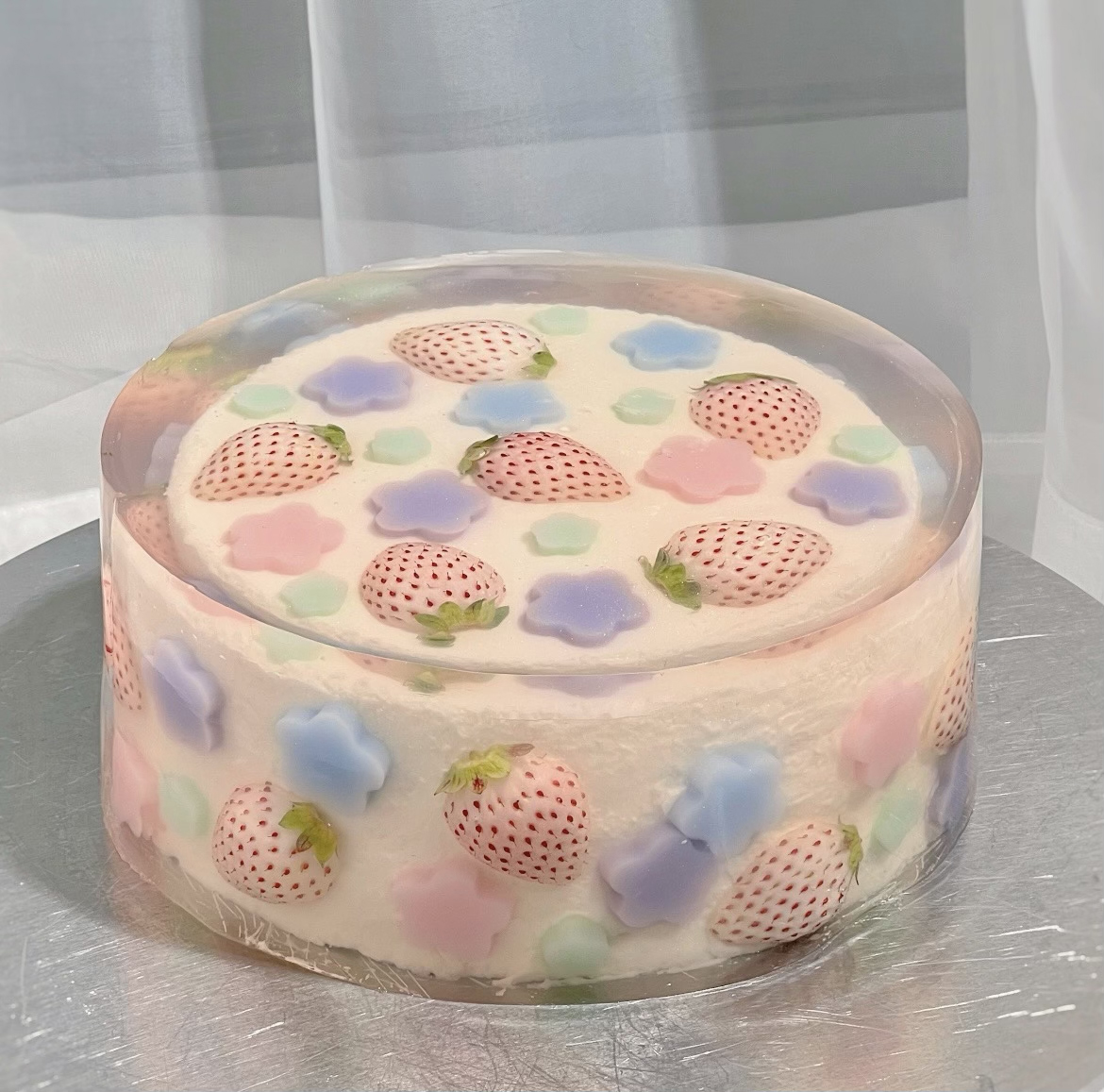 Nünchi, the brainchild of Los Angeles-based self-taught chef Lexie Park, has gained an impressive following for its sublime and photogenic desserts, from complex 3D jelly cakes, featuring miniature moulded babies and delicately cut fruit, to glistening floral topped cheesecakes, and yakshik, a traditional Korean rice cake made with dried fruits and nuts. Having already collaborated with megabrands Nike and Vans on special projects, Nünchi's résumé is expanding rapidly. While business has been booming on the cake front, Park has also been exploring other food delivery options, from vacuum-sealed ready-to-serve charcuterie boards, replete with cold cuts, cheeses, almonds and pistachios, to ginseng infused bone broth packets and homemade jams.



Doris Hồ-Kane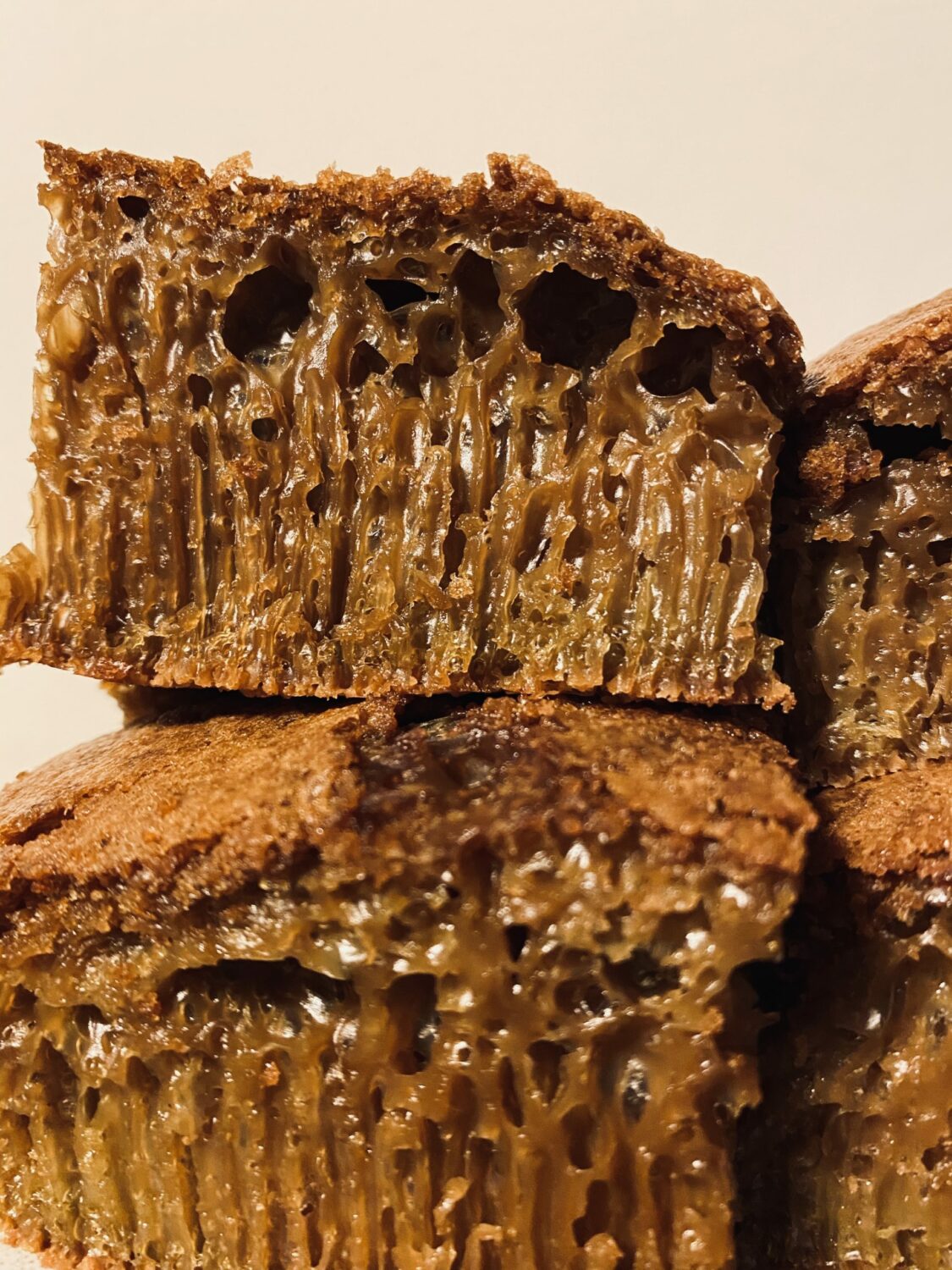 Doris Hồ-Kane is behind New York's first Vietnamese American bakery Bạn Bè, currently offering delightful cookie tins for delivery. Bạn Bè, which means "pal" or "buddies" in Vietnamese, seeks to fill a gap in NYC's Southeast Asian culinary offering, celebrating the beautiful desserts Hồ-Kane grew up eating. With a background in fashion, Hồ-Kane's keen eye for aesthetics is evident in her culinary concept's visual language, which employs bold colours and playful graphic details to draw attention to her enticing sweets. Alongside having the flourishing bakery Bạn Bè, she recently collaborated with the magazine Cherry Bombe to create a series of limited-edition treats, and is working on a book about the Asian diaspora and aims to open a non-circulating library to extend her research to others.



Magnet Fréda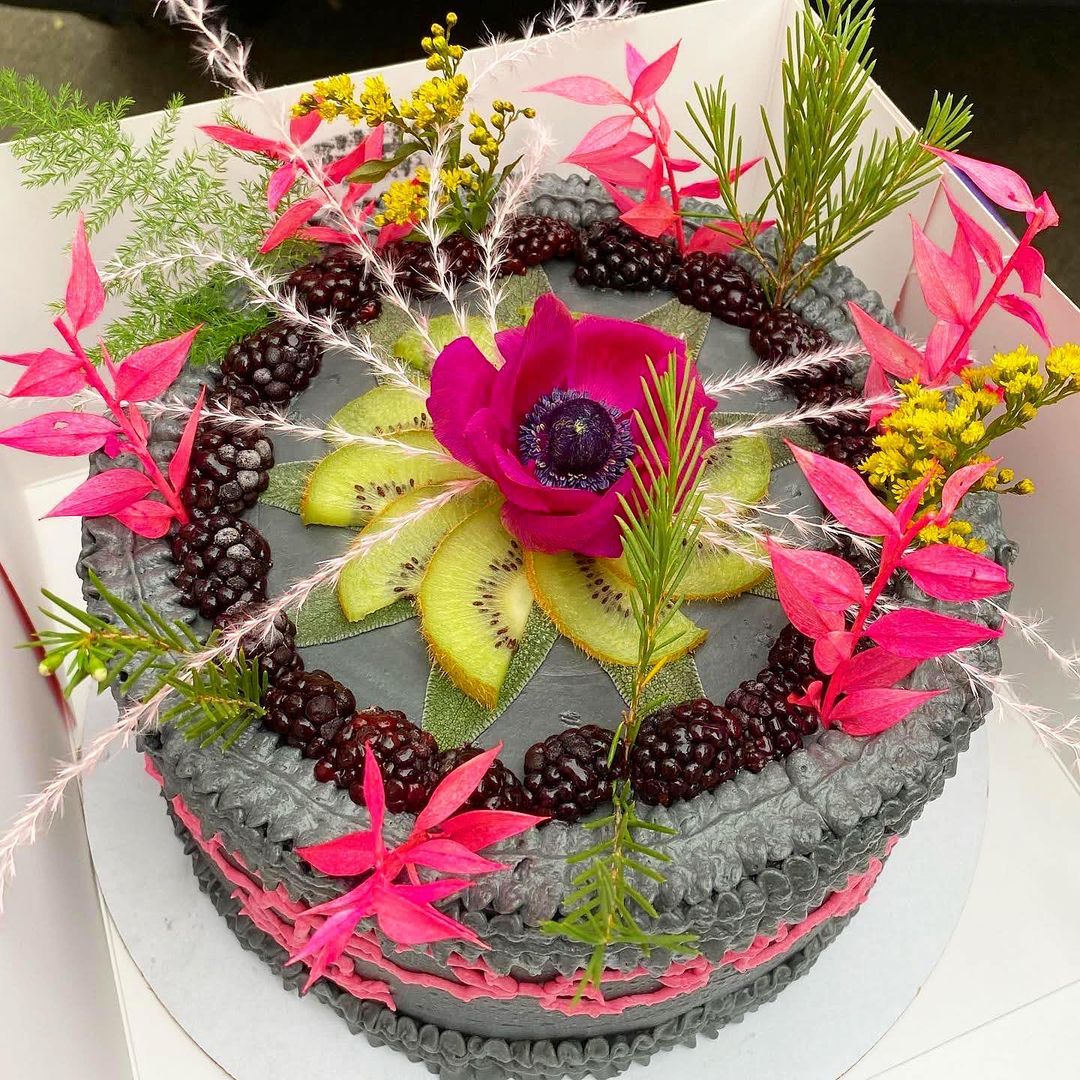 Decadently laden with cream cheese frosting in every colour imaginable, infused with diverse flavours from tamarind and balsamic, to lavender, black pepper and raspberry, chef-artist Magnet Fréda's mesmeric cakes come encrusted with everything from sumptuous slices of pink, white and black dragon fruit, glistening pomegranate seeds and shaggy rambutans, to fragrant sprigs of sage and vibrant blooms of all sorts. Fréda tells SC: "I'm a first-generation Haitian and my mom is Creole, so culturally, food has always been a huge part of my life. I've never been to Haiti, but as a child we would have family come visit during holidays and my mom and aunts would always cook together and host dinners… I'm really wanting to highlight the beauty and brilliance of food and the way that it is always there to invite us back home. And cakes, which are shared in times of celebration, reinforce the power of interdependence and community."



Ayako Kurokawa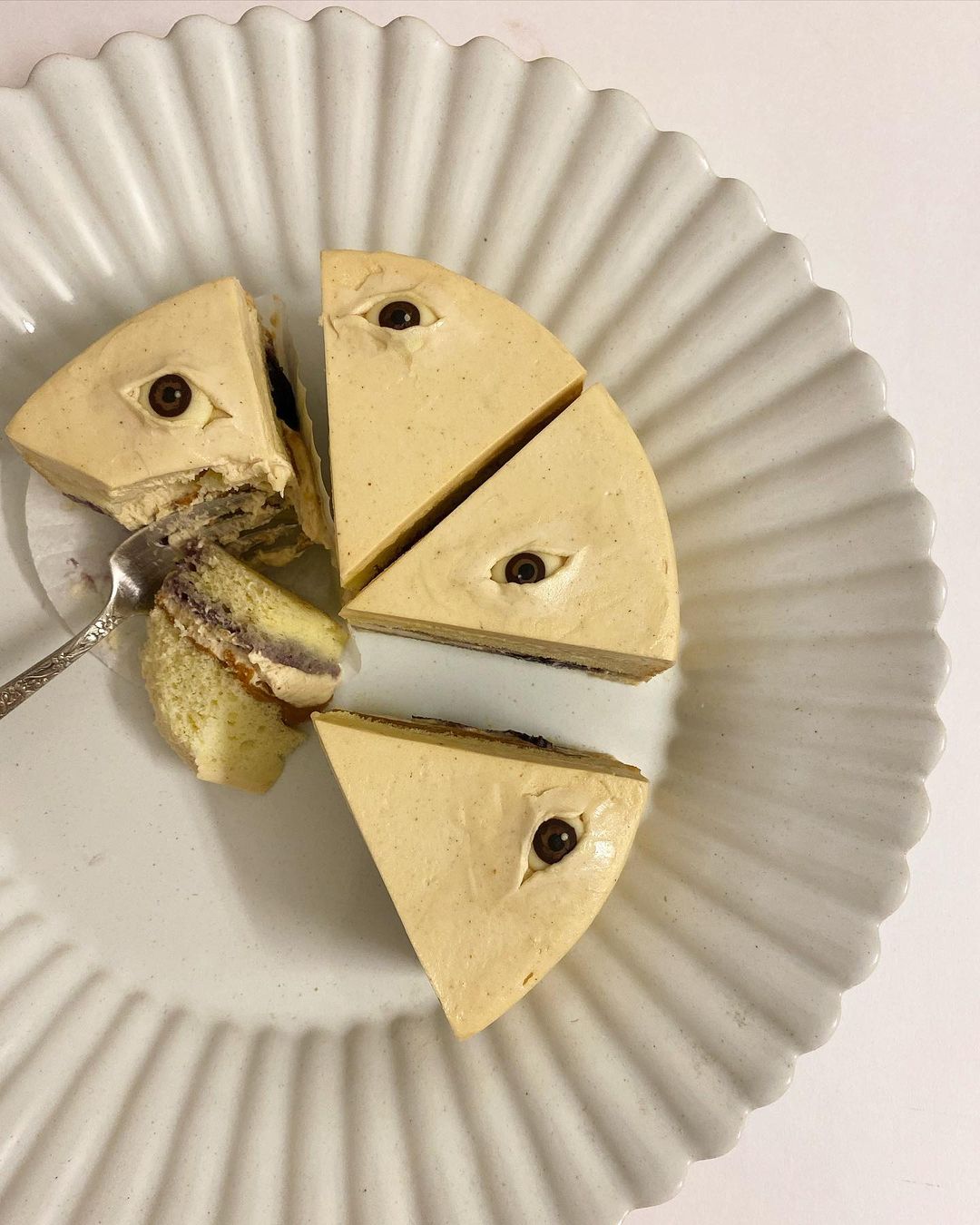 Burrow bakery chef and co-owner, Ayako Kurokawa, relocated to New York from Japan to work as a pastry chef first at Danny Meyer's MoMA restaurant, The Modern, then at the Plaza Hotel before setting out on her own. She initially focused on special commissions while jumping from one borrowed kitchen to another, but eventually she and her husband, Wataru Iwata, landed a permanent space on Jay Street. Appearing like edible works of art, Kurokawa's delighting confections are almost too beautiful to eat. Alongside some classic French influences, Burrow creates cookies and cakes with a distinctly Japanese flare, apparent in items like sliced sponge cake roll filled with coffee cream, or black sesame and roasted green tea flavoured cookies.



Hyun Jung Jun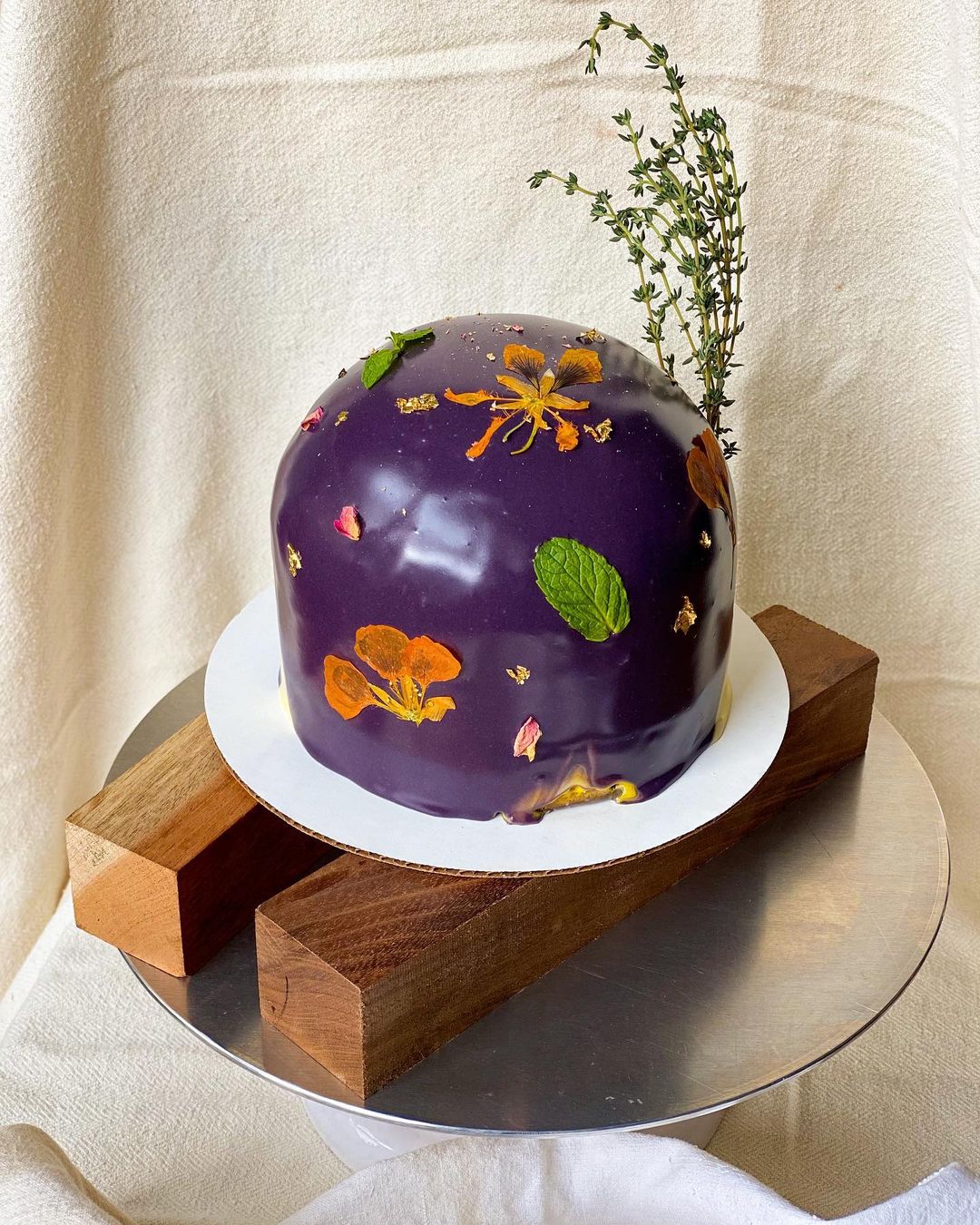 Hailing from South Korea and presently based in Chicago, artist and self-taught chef Hyun Jung Jun launched her project dream cake test kitchen at the start of the pandemic, quickly amassing a burgeoning fan base when she begun sharing her edible works of art on Instagram. Her culinary adventures see Jun experiment with unusual flavour combinations, from Earl Grey and black sesame, to lychee and sage, while masterfully constructing sumptuous cakes laden with buttercream frosting, fresh fruits, glistening jellies, torched meringue, gold-leaf and artfully placed aromatic herbs. Expanding on her inspirations, Jun tells SC: "I love incorporating Korean and Asian flavours into cakes as well as unexpected savoury flavours… For visual elements, I think of the mountains and landscapes of Korea often."



Feature images via @yip.studio_