5 Independent & Artist-Led Publications Exploring The Future Of Food
From Sophie Calle's The Chromatic Diet, in which the artist proposed a meal plan restricted to one colour on any given day, to Rirkrit Tiravanija's relational dining experiences, and Bompas & Parr's intricate jelly worlds, artists and designers have long been fascinated by our relationship with food, exploring ideas around sustenance and social behaviours, as well as the aestheticisation of the things we eat. Contemplating the future of food, from production and economies, to alternative sources of nutrition and the ways in which we might eat in years to come, through the lenses of art and design, the below publications take diverse and experimental approaches to consider and probe food's role in shaping culture today, as well as tomorrow.



Finger Food Magazine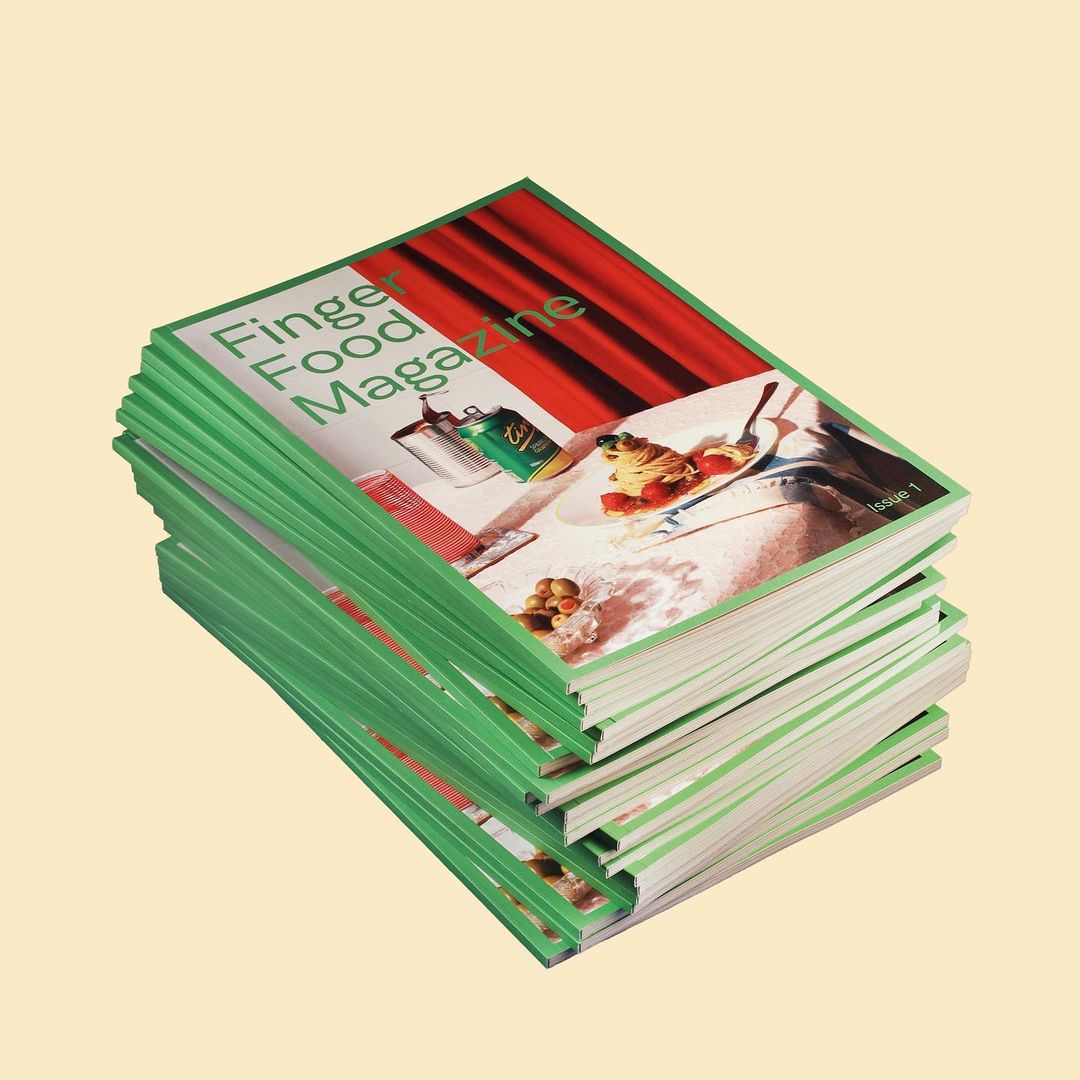 Finger Food Magazine was founded by two brothers, Barney and Kit Pau. Originally conceived as a platform for innovative approaches to food design, the periodical quickly developed into a project which would allow independent chefs, creators, craftspeople and thinkers to share their ideas and showcase their work. The duo behind the project explain: "Every one of us has experienced food in our own unique way, and we all have ideas and experiences to share. Ever since prehistoric people crafted their first tools, food has been a design object. Culinary arts are, intrinsically, design practices. Cuisines are the results of design as much as they are the results of foodstuffs. Whilst technologies have progressively moved our hands further from the process, the genesis of all cooking is manual. Finger Food seeks to explore the intersection between craft, food and design, expand upon it and provide a platform for discussions relating to it."



Put A Egg On It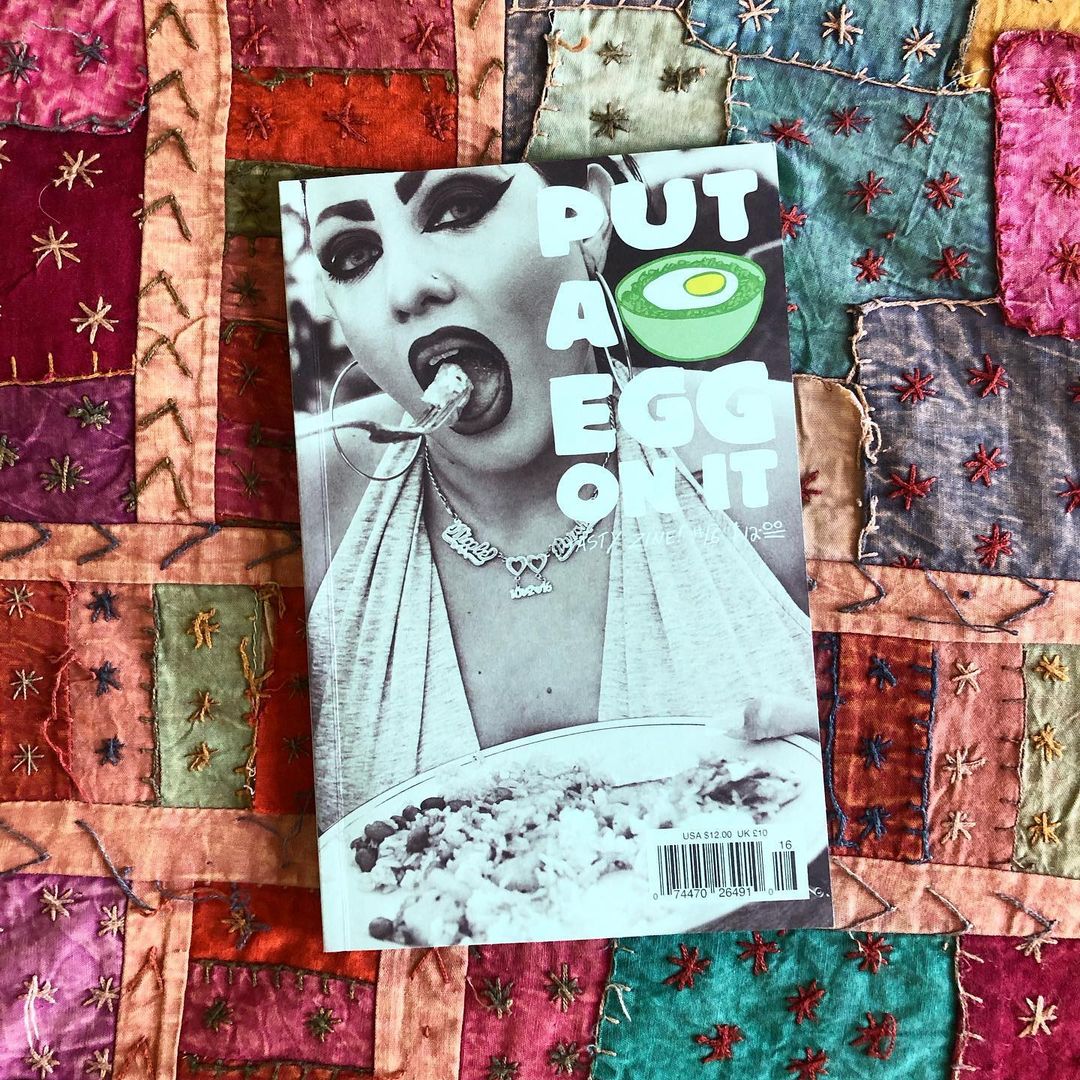 Put A Egg On It is an irreverent digest-sized art and literary magazine printed in New York. It's about food, cooking and the communal joys of eating with friends and family. The magazine features personal essays, cooking tips, photo essays of dinner parties and special art projects. Every issue also includes a themed recipe section. The publication was founded in 2008 by Ralph McGinnis and Simon Keough. The magazine is inspired by the DIY photocopied music fanzines of the late 80s and early 90s, and eschews the aspirational nature of conventional food magazines in favour of a more documentarian and culturally inclusive approach. Rather than traditional food writing, contributors to Put A Egg On It include fiction writers, poets, musicians and artists writing about their own experiences.



Plantain Papers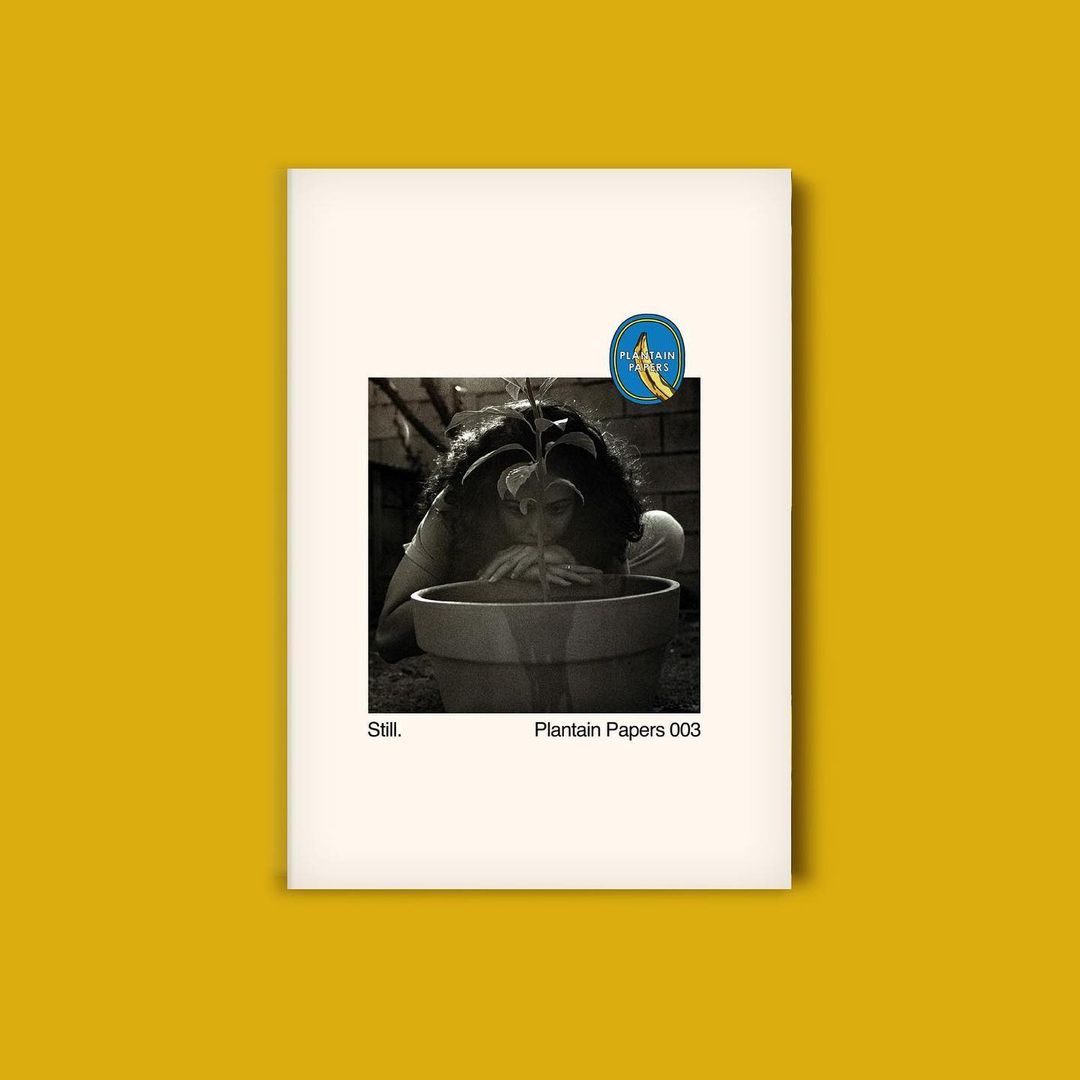 Co-edited by Tamika Abaka-Wood, Tahirah Edwards-Byfield and Lemara Lindsay-Prince, Plantain Papers is an independent journal printed yearly. More importantly, it's a literary ode to plantain, a delectable fruit best served cooked, and the people who enjoy consuming it. The editors point out, "Plantain serves as a delicious conduit for conversations and stories amongst people who eat it," and the delightful self-published periodical centres around the lived experiences of people from African, Caribbean, Latinx, and South Asian communities. The first three issues were stocked in independent stores and cultural institutions including MoMA PS1, The Underground Museum and Somerset House. Keep an eye out for Plantain Papers' next iteration.



MOLD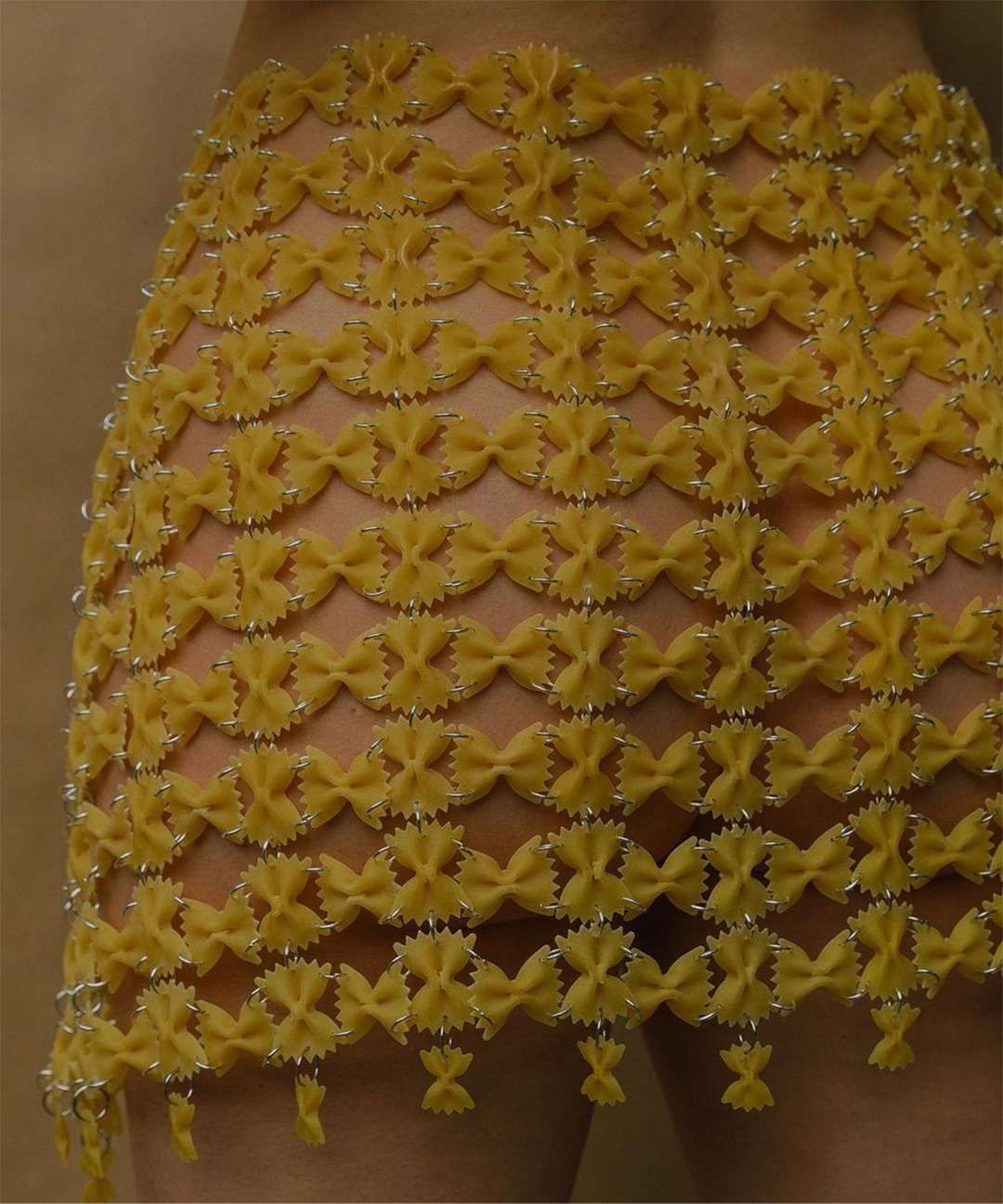 MOLD, founded and edited by LinYee Yuan, is an online and print magazine about designing the future of food. Through in-depth reporting and a distinct vision for how design can transform our food systems, the publication covers innovative ideas emerging from the world of food design and technology. From cellular agriculture to 3D food printing, entomophagy to beautifully designed tableware, MOLD spotlights the ideas that will revolutionise how we produce, prepare and eat food in the years to come. The project explores how designers can address the coming food crisis by creating products and systems that will help feed 9 billion people by the year 2050. In addition to the website and a self-published bi-annual print magazine, MOLD hosts events and exhibitions, works with food brands, and commissions products from emerging designers.



Club Sandwich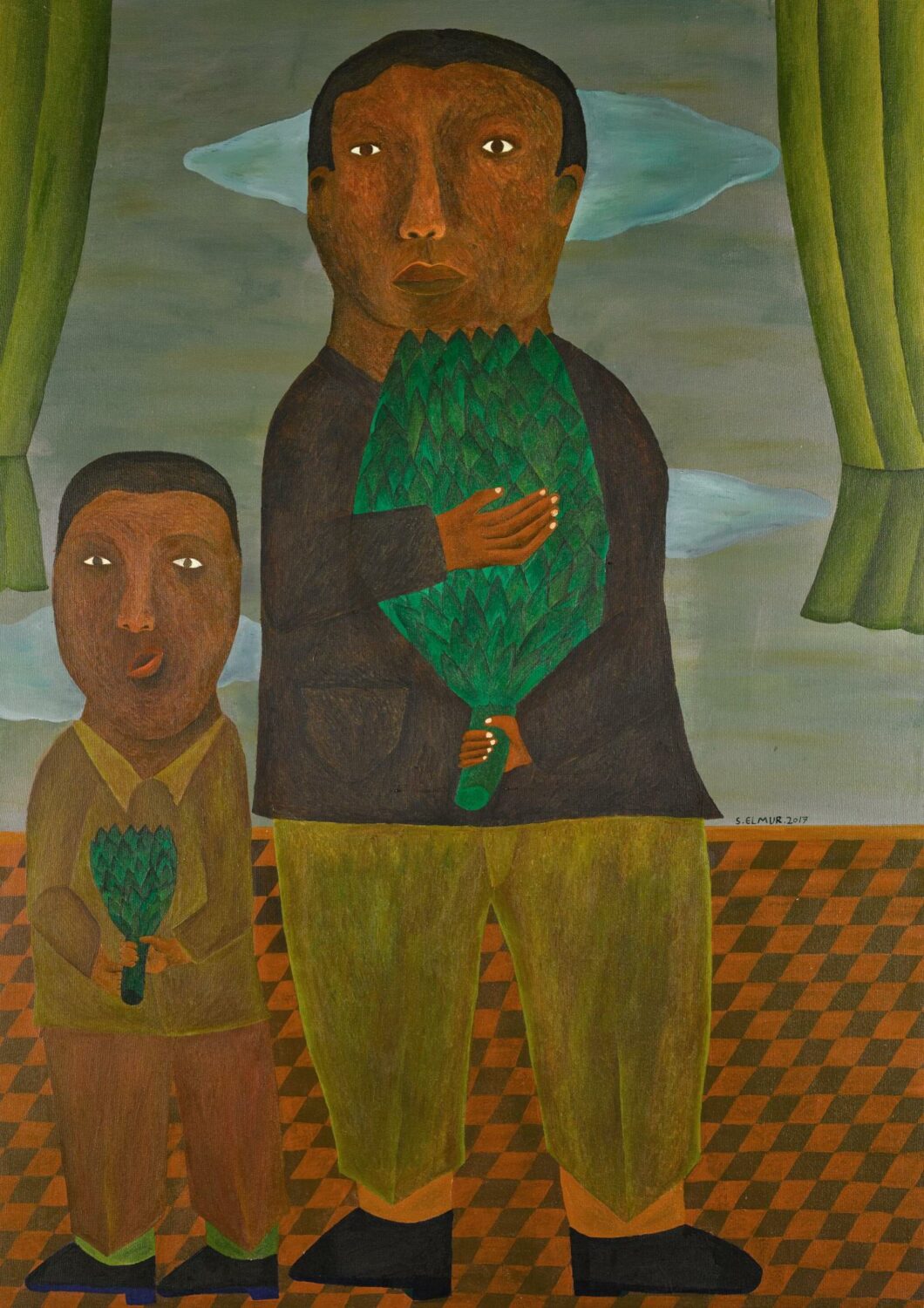 Helmed by photographer Anna Broujean, Club Sandwich is an independent annual magazine published in Paris, with bilingual content in French and English. Each issue focuses on a particular food and its cultural and societal representation in various and eclectic fashions. Halfway between a magazine and a book, Club Sandwich shows the multifaceted aspects of its subject as an anthology of informative content infused with humour. With its strong aesthetics, the visuals give rhythm to the publication transforming it into a kind of hybrid that is half journalism, half contemporary art.



Feature image via @thisismold