5 Cultural Producers Shaping Myanmar's Creative Landscape
In an age of globalisation, the contemporary art practices of Myanmar have developed largely in isolation, cautiously overcoming strict censorship laws to birth distinctive and nuanced bodies of work laden with self-reflection. Having existed in isolation from 1962 to 2011, the country is steeped in Buddhist belief, which unsurprisingly permeates its way into the creative outputs of the nation. The country's visual arts, literature and music often relates to Buddhism and Myanmar's complex socio-political standing. Following a brief stint of openness, most recently, since early 2021, Myanmar has faced unrest once more, following Burmese army general Min Aung Hlaing seizing control of the government in a military coup, denying the landslide election victory of the National League for Democracy and its leader, Aung San Suu Kyi. Reacting to internet outages, stifling military presence, violence and arrests, Myanmar's creatives are using their voices more than ever to reach the world.



Ko Ko Thett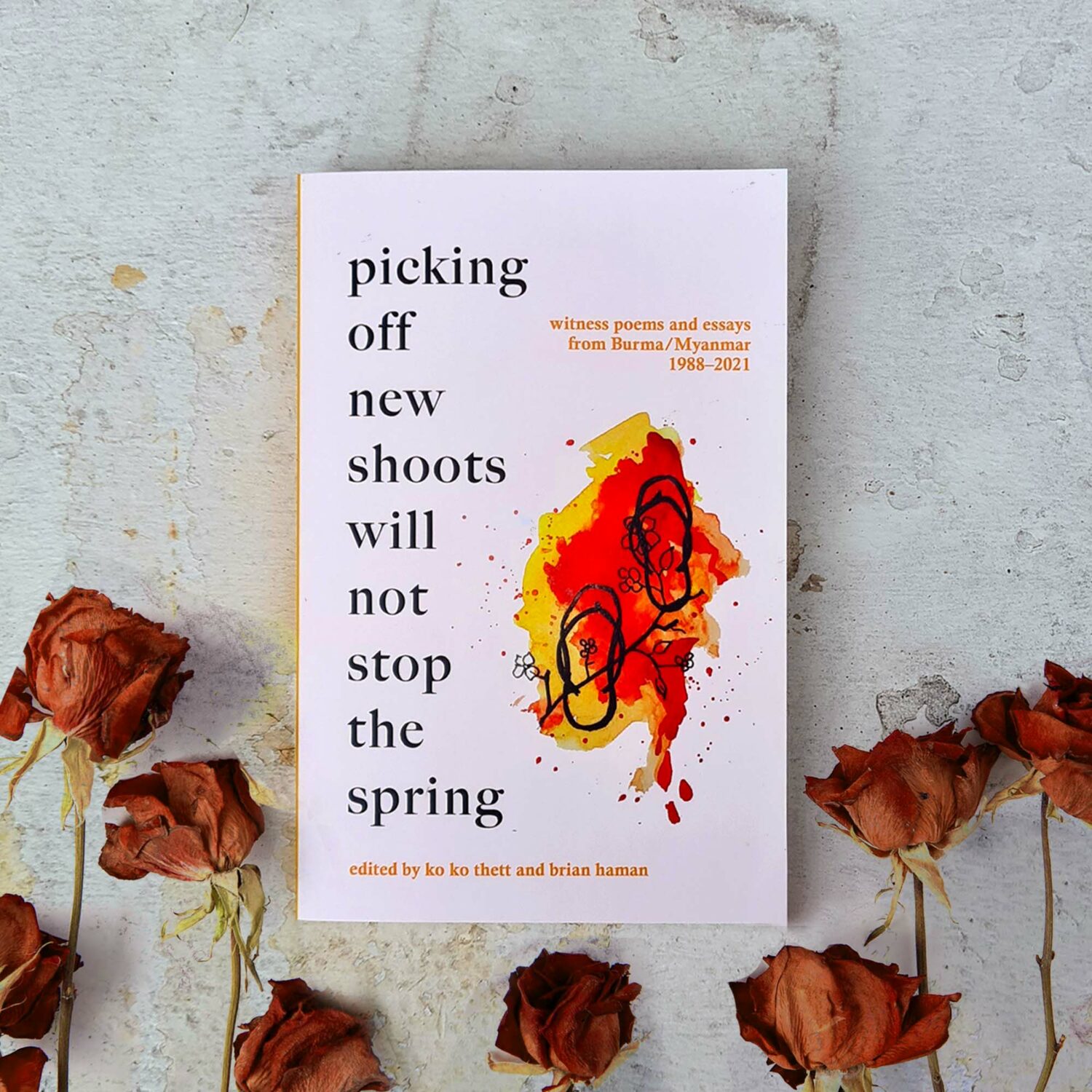 Poet Ko Ko Thett was born in 1972 in Yangon, the largest city in Myanmar. In 1995, while studying engineering at Yangon Institute of Technology, his poetic career was inconspicuously launched with the publications of samizdat poetry collections in Burmese, titled, The Rugged Gold and The Funeral of the Rugged Gold. In the summer of 1997, he left his native country following his release from a 137-day detention for his role in the December 1996 student uprising. He went to Singapore and later to Bangkok, where he worked for the Jesuit Refugee Service. Since then, he has studied further in Austria and the US, while continuing to write prolifically. Most recently, earlier in 2022, Thett, alongside Brian Haman, edited the first literary work, titled Picking Off New Shoots Will Not Stop the Spring: Witness Poems and Essays from Burma/Myanmar 1988-2021, to emerge from Myanmar since the military seized control of the country a year ago, revealing the humanity and courage of a new generation of writers.



Richie Nath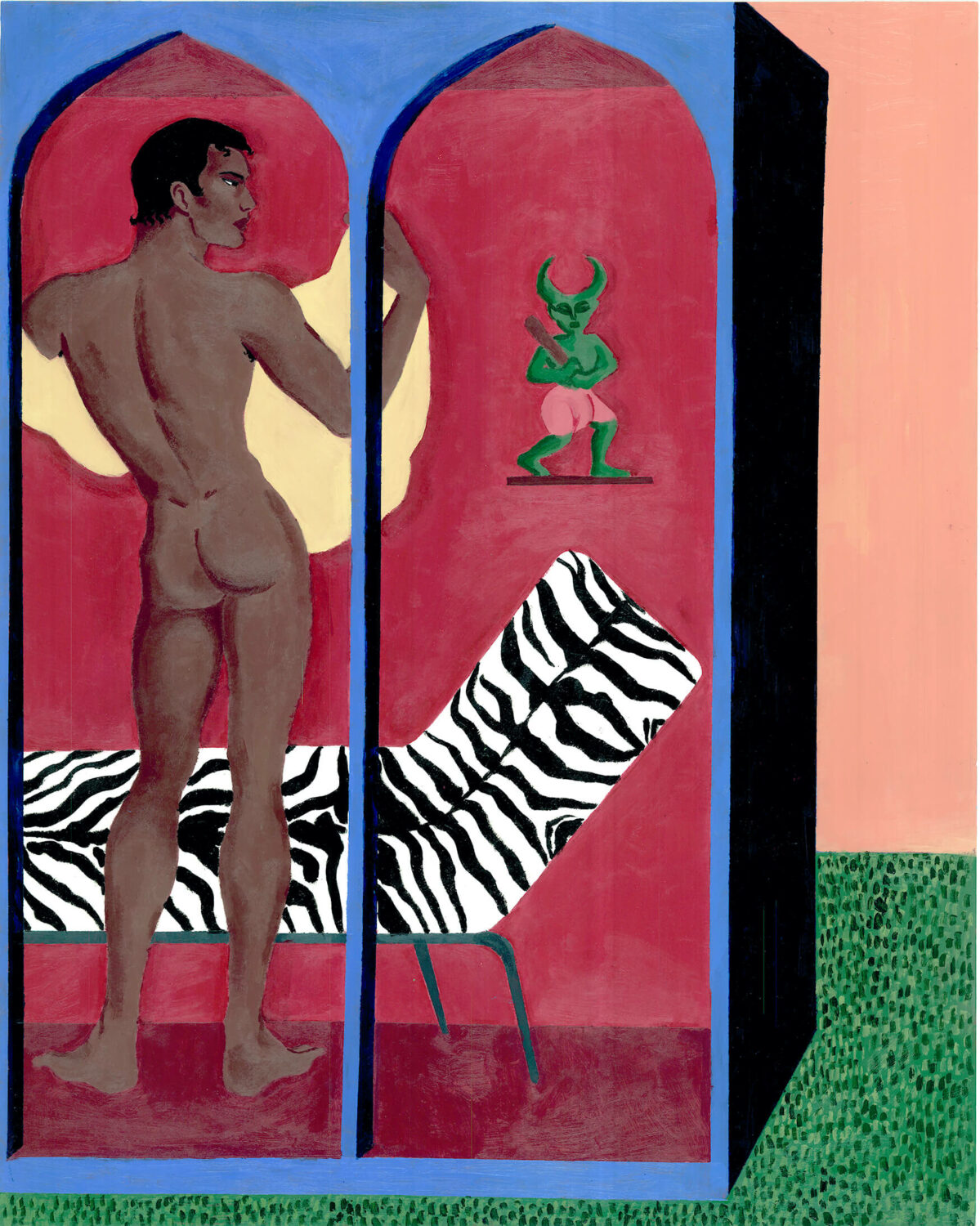 Richie Nath is an artist, illustrator and image-maker based in Yangon. Half Indian and a gay man, growing up in Myanmar, the artist often felt like an outsider among his peers. Today, his paintings, borrowing from the bedtime stories and mythologies of his childhood, seek to reclaim, and at times satirise, the challenges he was faced with during his adolescence. In Nath's captivating artworks, queer characters uninhibitedly engage in lustful actions and courageously combat their demons, while artfully posing their way through the mythical realms that contain them. Nath, who spent a formative part of his life studying in England, graduated with a Bachelor's degree in Fashion Illustration from the London College of Fashion, going onto hold an exhibition titled, I'm Not Trying To Seduce You at Yangon-based gallery Myanm/art. The young artist has gained a cult following for his work, reaching a growing audience through social media.



Nge Lay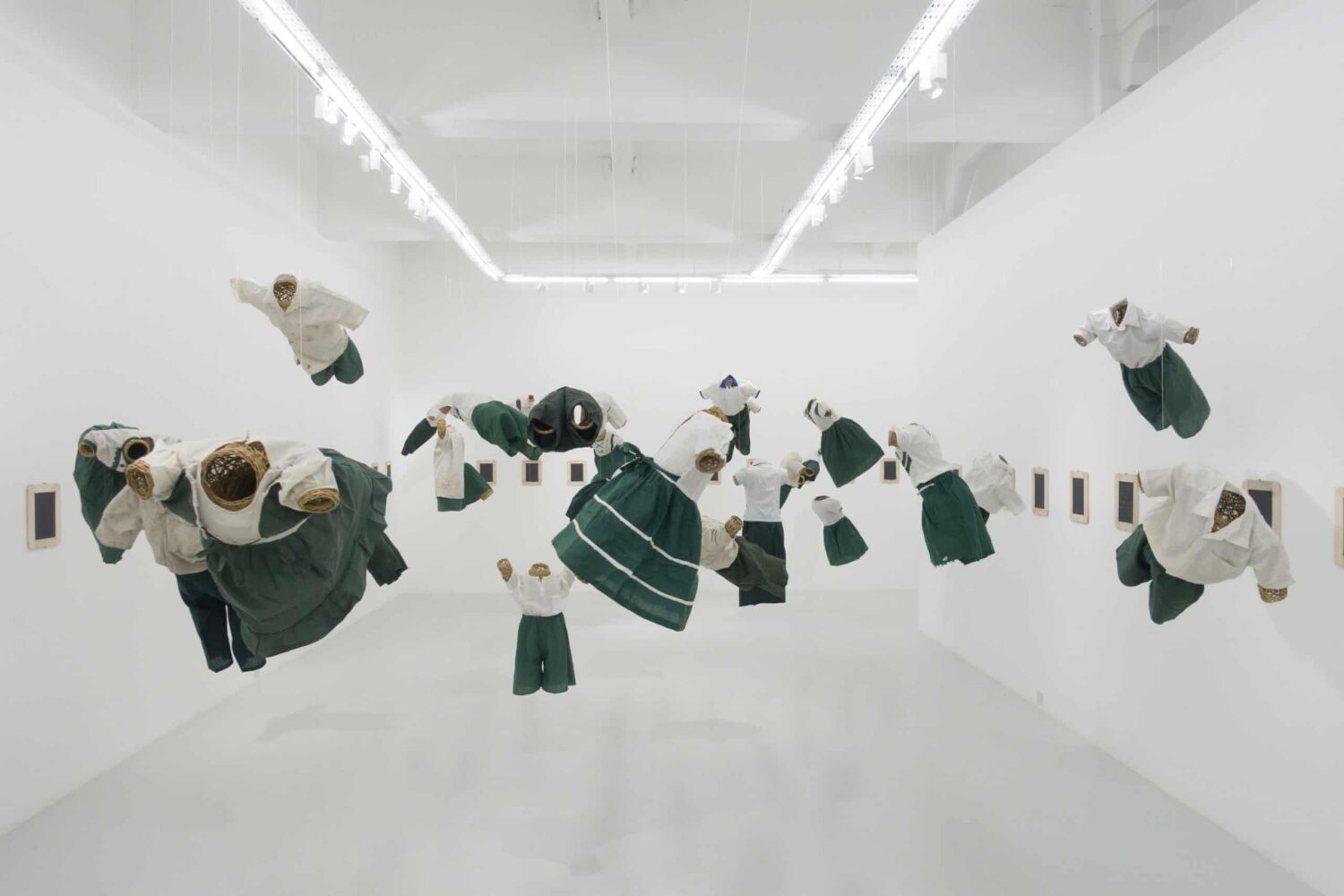 Profoundly informed by the socio-political and cultural context of her country, Myanmar artist Nge Lay's work explores conceptions of time, memory, and her nation's traditions, with a particular focus on gender issues. Hailing from Pyin Oo Lwin, the artist expresses herself mainly through performance, installation, and photography, and is closely involved in community-based art projects. Using everyday imagery and settings to translate her ideas about life, her country and her own identity, she creates photographs that hover between the descriptive, the spiritual, and the melodramatic. Working with the rural community of the Thuye'dan village, the hometown of her husband, the artist Aung Ko, Lay highlights the weak education system of her country. Exposing the deep gaps that oppose urban and rural populations, the artist started a long collaboration with the village schoolchildren and local craftsmen in 2007, which has resulted in a series of powerful works.



Burmélange (Ko Jeu, Darko C, Kyi Ther & Tser Htoo)


Burmélange is a sonic collective from Myanmar founded in 2010 and dedicated to experimental music. The band includes four musicians from Yangon: Ko Jeu, Darko C, Kyi Ther and Tser Htoo. Exploring sound discursively, they create music in their own intuitive styles in accordance with their surroundings and the inspirations they find in their everyday lives. Ko Jeu started to experiment with sound in 2005 and collaborated on a poetry project in 2008 with Darko C, who, together with Tser Htoo, is a member of Side Effects, one of Myanmar's best-known punk bands. Burmélange's output evades categorisation, blurring genres as it oscillates fluidly between post-industrial, minimal electronic and post-punk sensibilities. From instrumental tracks to songs in English and Burmese, distorted echoes and dark melodies underpin the unique group's lingering sound.



Po Po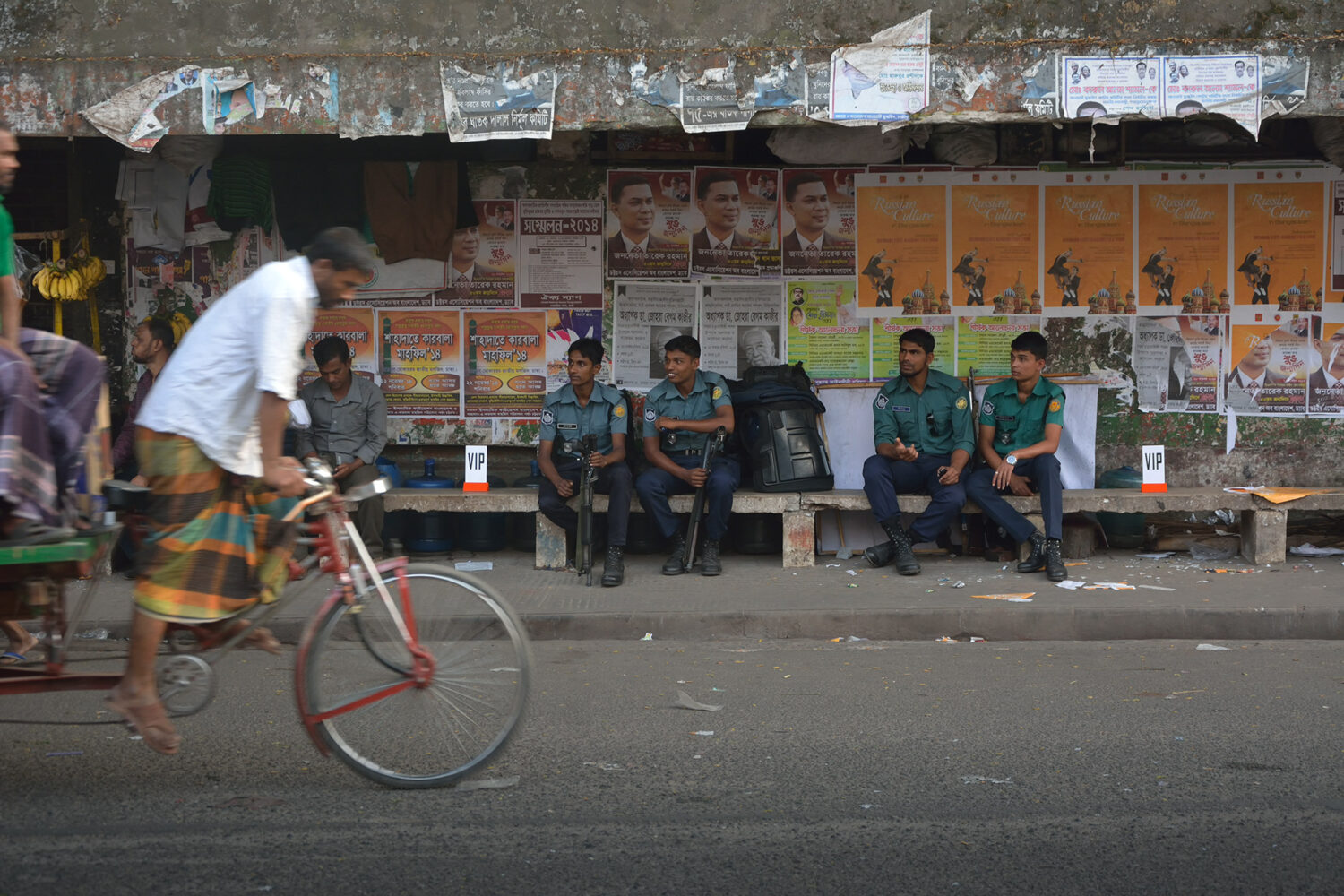 A pioneering artist who first brought something new to an isolated country's latent art scene in the late 1970s, acclaimed Myanmar artist Po Po, born Hla Oo in Pathein, Myanmar in 1957, has gone from painting to assemblage, monotype to installation, and design to architecture, over the span of his illustrious career. Among his site-specific projects, for Dhaka Art Summit 2016, the artist placed VIP signs in public bus stops in the cities of Yangon and Dhaka, recording the politics of how public space functions under very different political conditions. He was particularly interested in how these elitist, exclusionary signs operated in countries that have been under dictatorships or volatile political systems. Standing across the street from the bus stops, he took a series of photographs and videos documenting the reactions of people to the signs — from feelings of threat or oppression, to avoidance, or humour that the signs would be placed within the context of public transport.



Feature images: © Richie Nath. Courtesy the artist and Myanm/art