Interview: Filmmakers Benjamin de Burca & Bárbara Wagner On Protagonists As Producers
Working together for a decade, Bárbara Wagner, born in Brasília, Brazil, and Benjamin de Burca, hailing from Munich, Germany, produce films and video installations that feature protagonists engaged in cultural production. The duo typically collaborates with non-actors to make their films, from writing scripts to staging performances on camera. The resulting works are marked by economic conditions and social tensions present in the contexts in which they are created, giving urgency to new forms of self-representation through voice, movement and drama. From 30 June to 9 October 2022, New York's New Museum presents the first survey exhibition in the US featuring works by Wagner and de Burca. Installed within the institution's Third Floor, Five Times Brazil will focus on five projects developed by the artists during a period of socio-political turmoil in Brazil – among them is Faz que vai [Set to Go] (2015), which focuses on four dancers whose practices complicate Brazilian traditions; and Swinguerra (2019), commissioned for the Brazilian Pavilion in the 58th Venice Biennale. To learn more about the duo's intriguing practice and the upcoming New Museum exhibition, Something Curated spoke with Benjamin de Burca.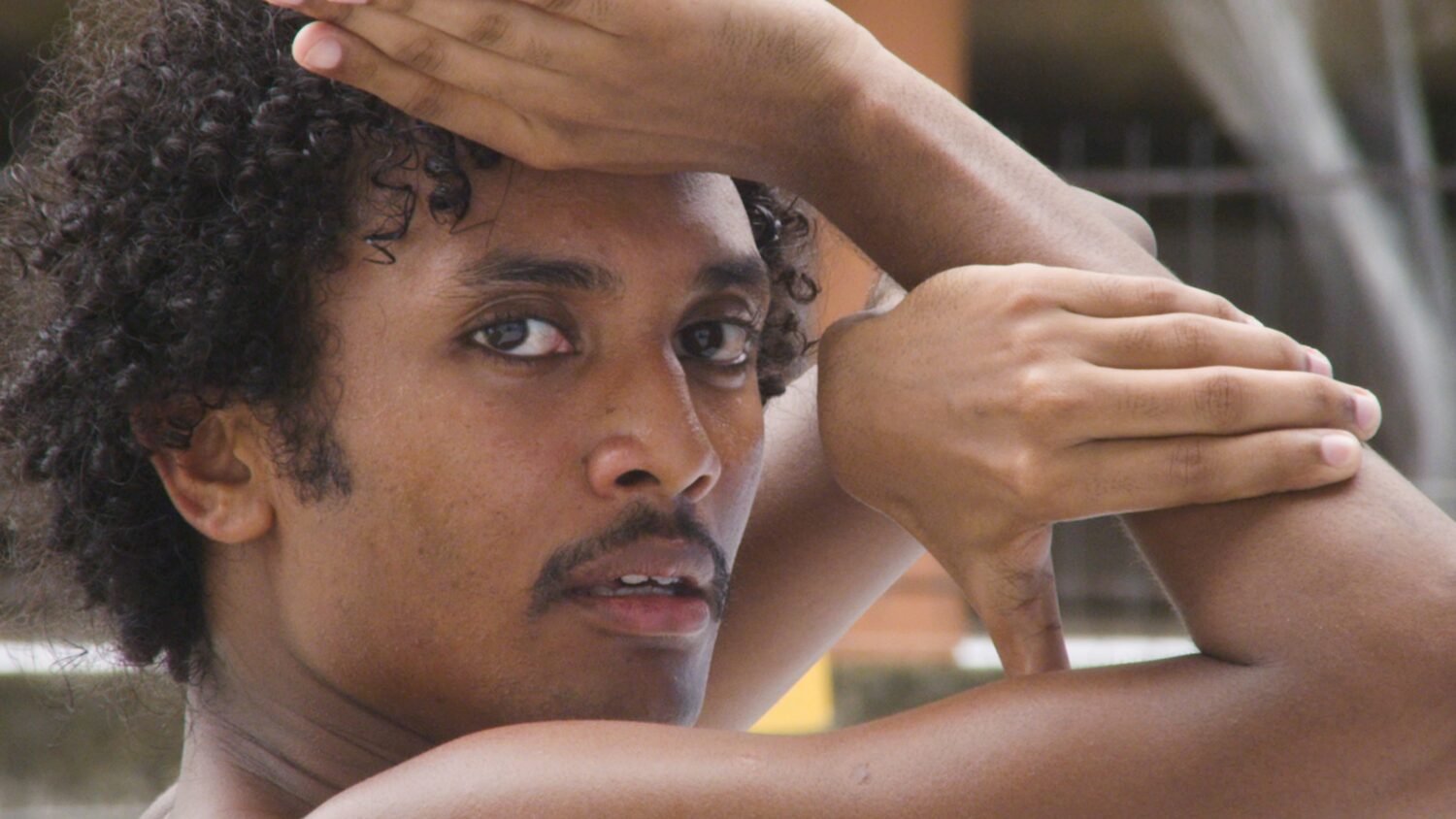 Something Curated: Can you give us some insight into your respective backgrounds and journey to art-making?
Benjamin de Burca: Bárbara and I come from very different backgrounds in art-making. Bárbara found her way to art through journalism, which she studied in Recife. She began to make her own photographic projects, independent of press and magazine commissions, and developed socially motivated photographic series, such as Brasília Teimosa. In her work, she embraced the advent of the digital age as a tool for portrait-making in a collaborative framework. Given that digital camera technology was pretty new in the mid 2000's, what became an important aspect to her practice in photography was the advantage of being able to review the image 'on set' via the screen on the back of the camera, sharing the result at every step with her subjects. The result is that her subjects were more than just aware of being photographed but actively participating and performing the construction of their image. This reviewing process is an important aspect of our collaborative film works until today.
I did not find a way to art-making as I come from an extended artistic family. Looking back, I probably ought to have deviated from it and had the courage to try something else in life, like banking or science. I studied painting in Glasgow, and developed a strong interest in lens-based media. It was only after leaving art school that I developed a clearer sense of how to utilise art in the social context when I began working as a community-based artist to make a living. My practice in the community was not so terribly distant from what the screen on Bárbara's digital camera represented. Through lens-based media, collage, graffiti, painting, theatre and music, I developed quick and accessible methods for at-risk youth to find their own means of constructing identity.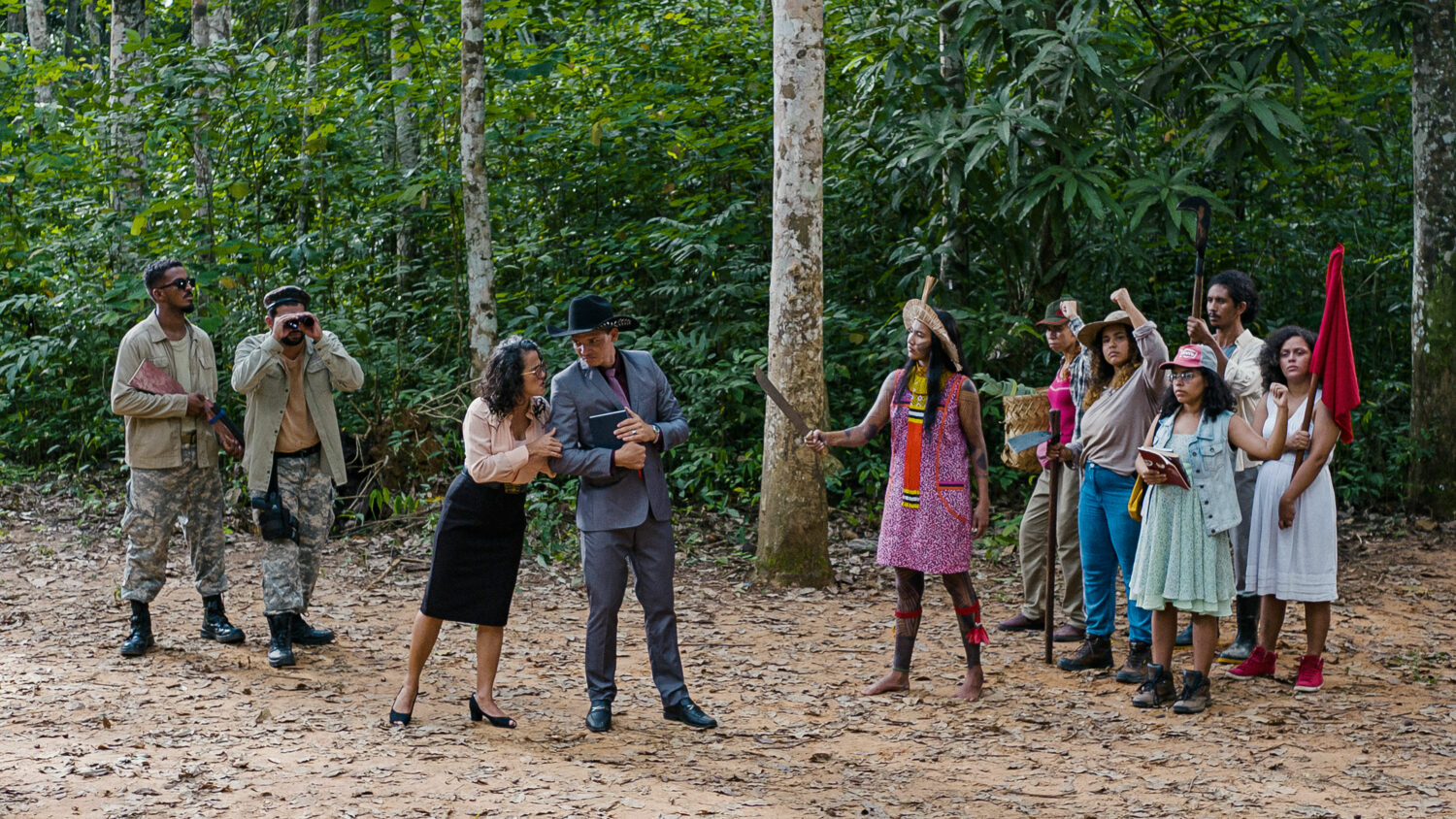 SC: How did your collaborative relationship come about?
BdB: Essentially it came about out of necessity. When we first went to Brazil together, we both had strong desires to develop new series of works, and we sort of made a deal to 'help' each other in developing these separate authorial works. Over this period our interests, we realised, were much closer than we had anticipated. We sort of made a merger over time, rather than any formal decision to collaborate. We were told by others that we were in fact operating as a duo and after a couple of years, we came to accept that this was true.
SC: What is the thinking behind the selection of works included in your upcoming exhibition, Five Times Brazil, at New Museum?
BdB: It is important to mention that this exhibition is the first time Bárbara and I will present our film installations together. We will, for the first time, be able to reflect on what these works mean in physical relationship to each other and as much as we plan it on paper, what the effect is on anyone entering the show will be similar for us. Bárbara and I have made half our films in Brazil and half outside of it. As opposed to discussing specific socio-political dynamics of different places, we found it more relevant to show the arc of time across our works made in Brazil. What we hope to achieve is to foreground how that same arc of time correlates with the political dynamic of the country across the same period in which we made these films.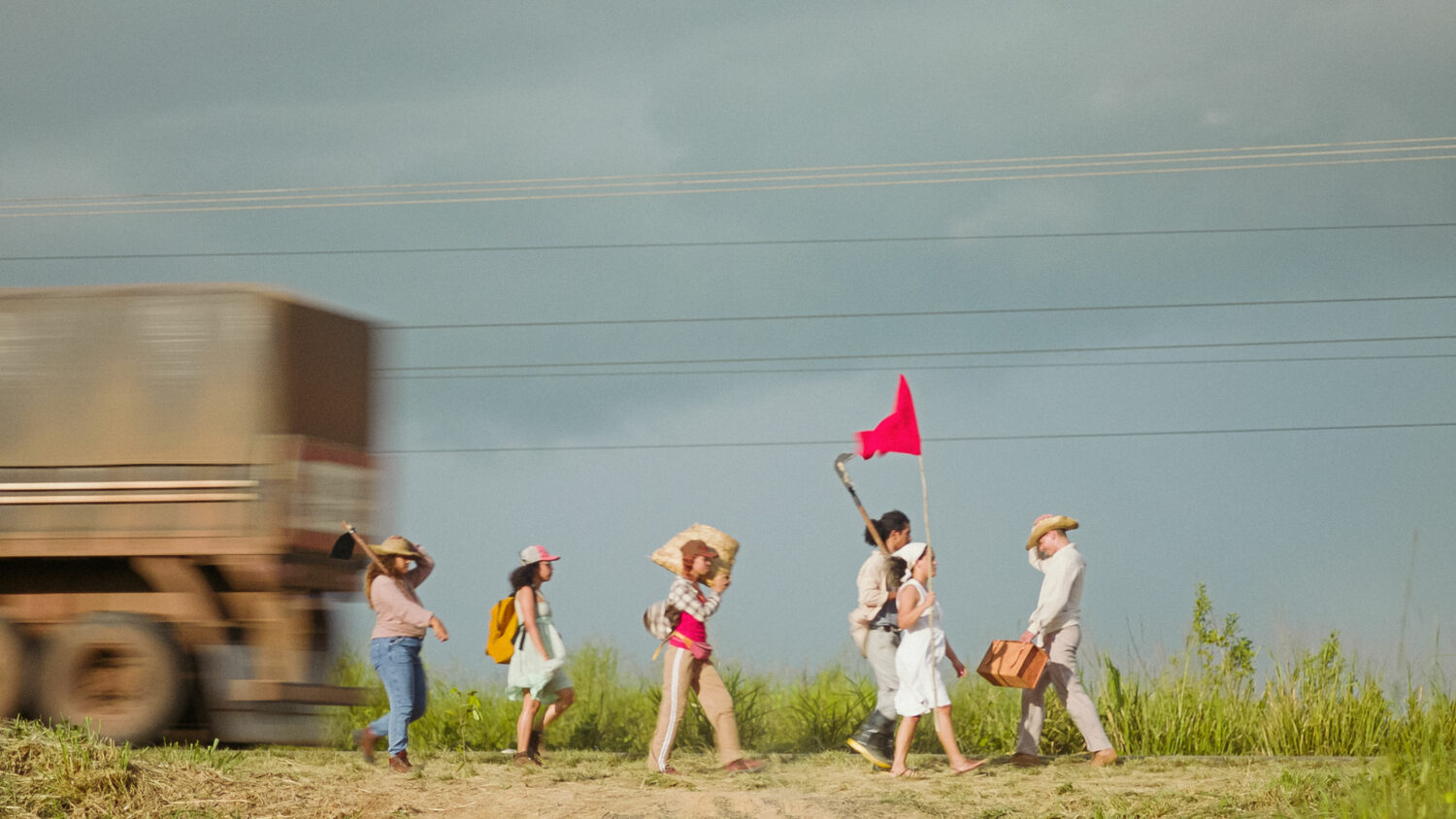 Five times Brazil is an oblique reference to two series of five films made in Brazil called Five Times Favela. The first set of five short films was made in the sixties by well known Brazilian film directors. The second set Five Times Favela (Now by Ourselves) was a fantastic response, given the first set from the sixties were made by middle class, white people who had no experience of living in a favela community. The second set, from 2010, was produced, written, directed and acted by professionals from these communities, reflecting precise realities and less imagined fantasy.
Bárbara and I operate somewhere in between both of these, as our films are both fictional and documentary simultaneously. We acknowledge that viewpoints and perspectives in constant dialogue – from 'inside' and 'outside' – are important, and more so, the process of image construction through collaboration is the art, the making and the path. What remains after the fact are the films on view. We decided on Five Times Brazil for the five works we made there and it is in no way that we wish to encapsulate what Brazil is, in only five takes. The opposite is true, this is only five times what would be an infinite amount of takes on a country as deeply complex as Brazil.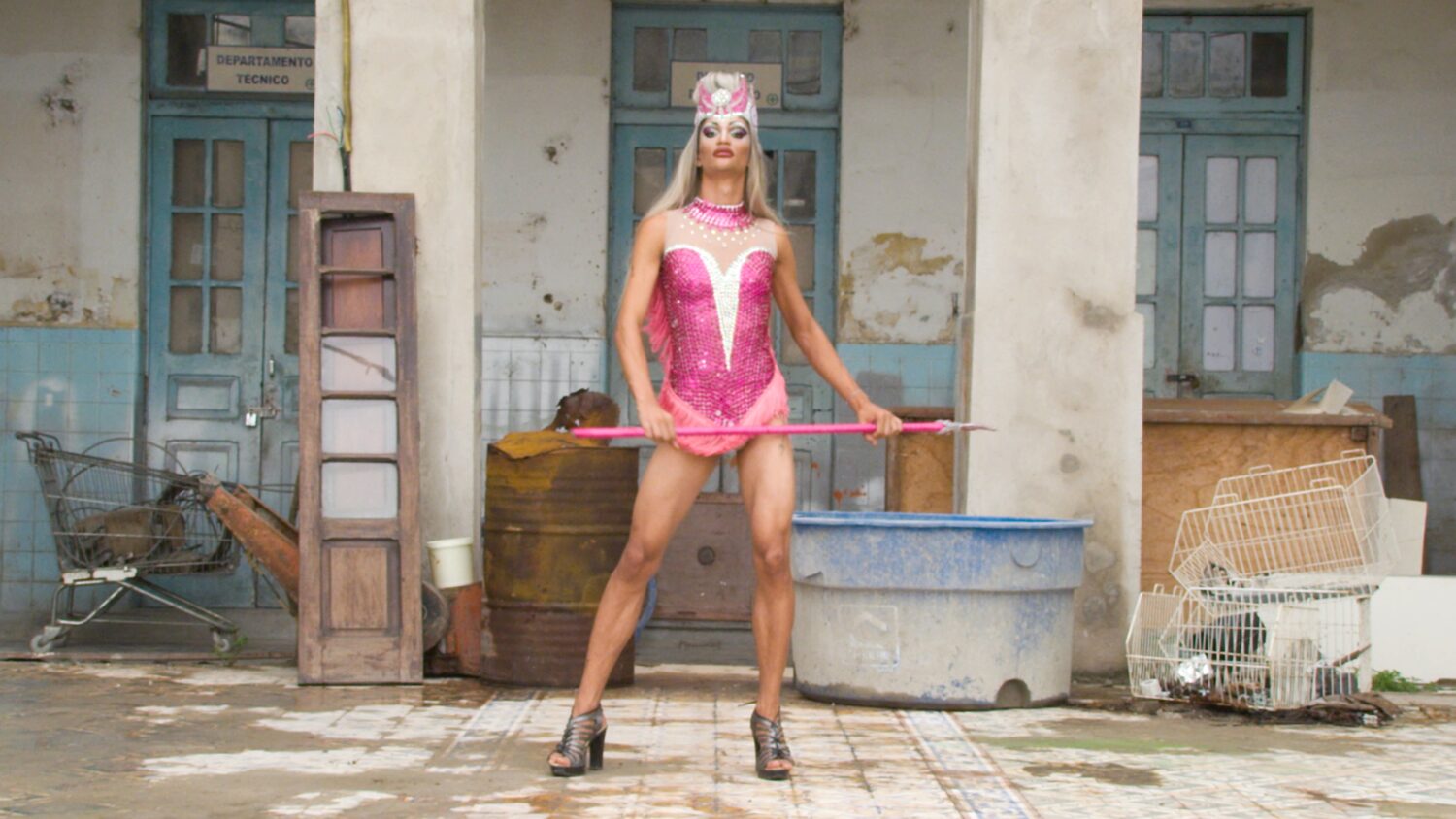 SC: How was your experience working with curators Margot Norton and Bernardo Mosqueira on the show?
BdB: It's a pleasure to have worked so closely with an institution on all this show requires. A higher degree of intensity came in the nature of how to balance the reception of these works. We had weekly meetings with Margot and Bernardo for over half a year. In our conversations we discussed every detail because it is so important that the works maintain their independence from each other enough to be considered separately, while maintaining a healthy dialogue without spilling into some all singing and dancing quasi-carnivalesque show as these works are not a celebration. Though they are musical, the films all underscore serious political and social questions. It is vital that the viewer can see their reflection through these films because the struggles are not confined to a convenient, 'other' Brazil. They harbour global concerns even though they're seen through a local lens. Margot and Bernardo got this straight away.
SC: What are you currently reading?
BdB: I am reading Brazil: A Biography by Lilia Schwarcz and Orwell's Roses by Rebecca Solnit. Bárbara is reading Waly Salomão's Poesia Total.



Bárbara Wagner and Benjamin de Burca: Five Times Brazil runs from 30 June to 9 October 2022 at the New Museum, New York.



Feature image: Bárbara Wagner & Benjamin de Burca, Swinguerra, 2019 (still). © Bárbara Wagner & Benjamin de Burca. Courtesy Fortes D'Aloia & Gabriel, São Paulo/Rio de Janeiro.