The newly released documentary, The Melt Goes On Forever: The Art & Times of David Hammons, chronicles the singular career of the elusive African-American art star David Hammons from Watts rebellion era 60s Los Angeles to global art world prominence today. Hammons' category-defying practice, rooted in a deep critique of American society and the elite art world, is an invitation to confront the fractures between races as the artist seeks to go beyond the dominant culture and his own to a new one for the 21st century. Made by Judd Tully and Harold Crooks over a period of nine years, the film features eminent artists, curators and critics and is a rich trove of interviews, archival footage, animation, and a nostalgic soundscape brought together by composer Ramachandra Borcar. To learn more about the film and Hammons' influential career, Something Curated spoke with filmmaker Harold Crooks.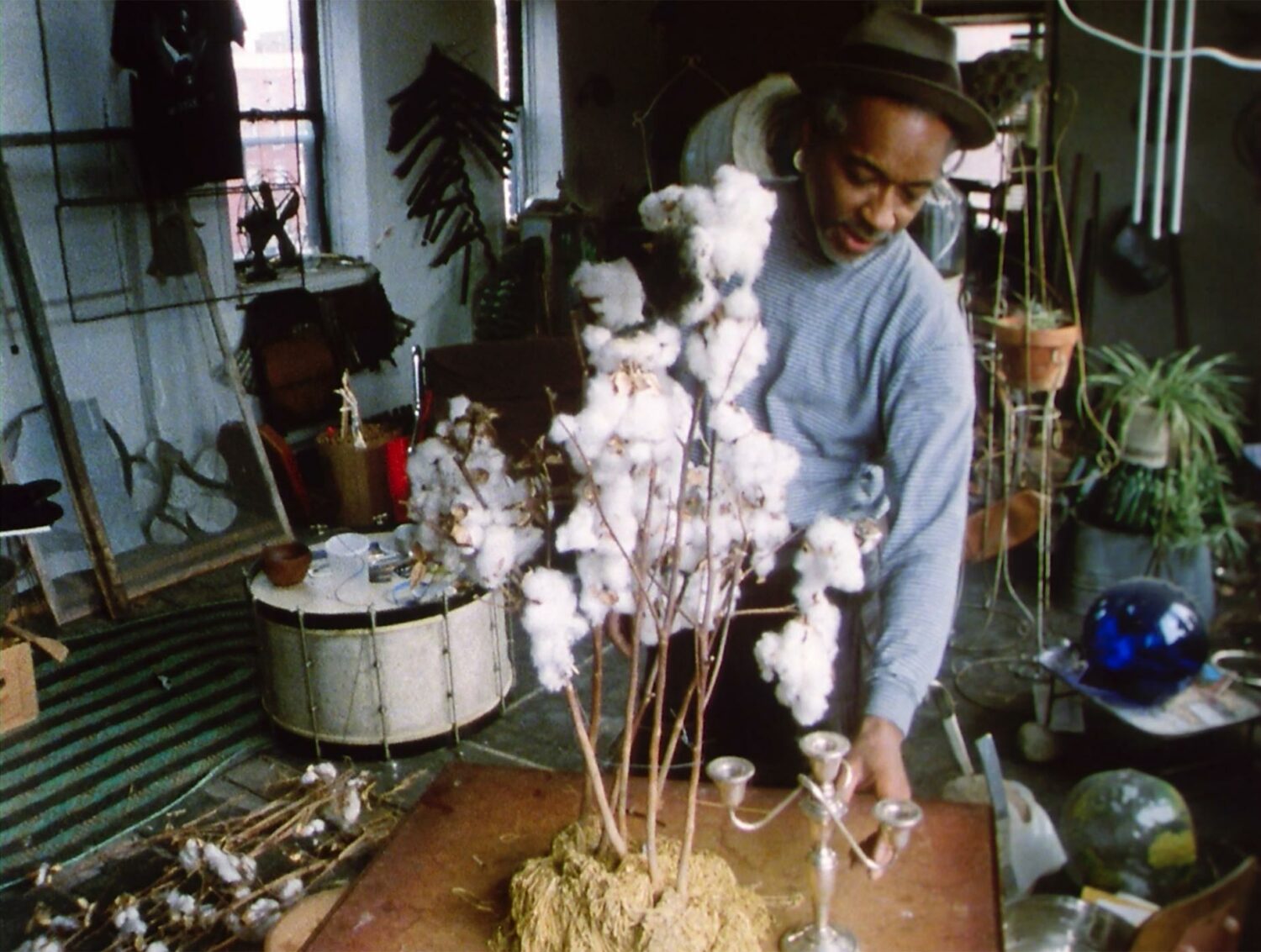 Something Curated: Can you introduce us to The Melt Goes on Forever — what can we look forward to from the film?
Harold Crooks: Our chronicle of the art and times of David Hammons will introduce audiences to an artist whose career is almost without precedence in the contemporary art world. His category-defying practice has been described by one writer (Elena Filipovic) as being grounded in "tactical evasion." His rise to the summit of the art world has been achieved through invisibility – necessitated by the racism which until recently excluded artists of colour from participation. Accordingly, it's no surprise that Hammons whose career begins in Los Angeles at the time of the assassination of Black leaders and Civil Rights activists and the Watts-era rebellion, would state that: "I am an artist but I am not on the side of the art world." Unlike Marcel Duchamp, whose "ready-made" practice is often considered "anti-retinal" and to which Hammons' practice is often compared, Hammons' has used his "tragic magic" found materials – BBQ bones, greasy bags, discarded cheap wine bottles, and Afro-textured hair – to gloriously beautiful visual effect.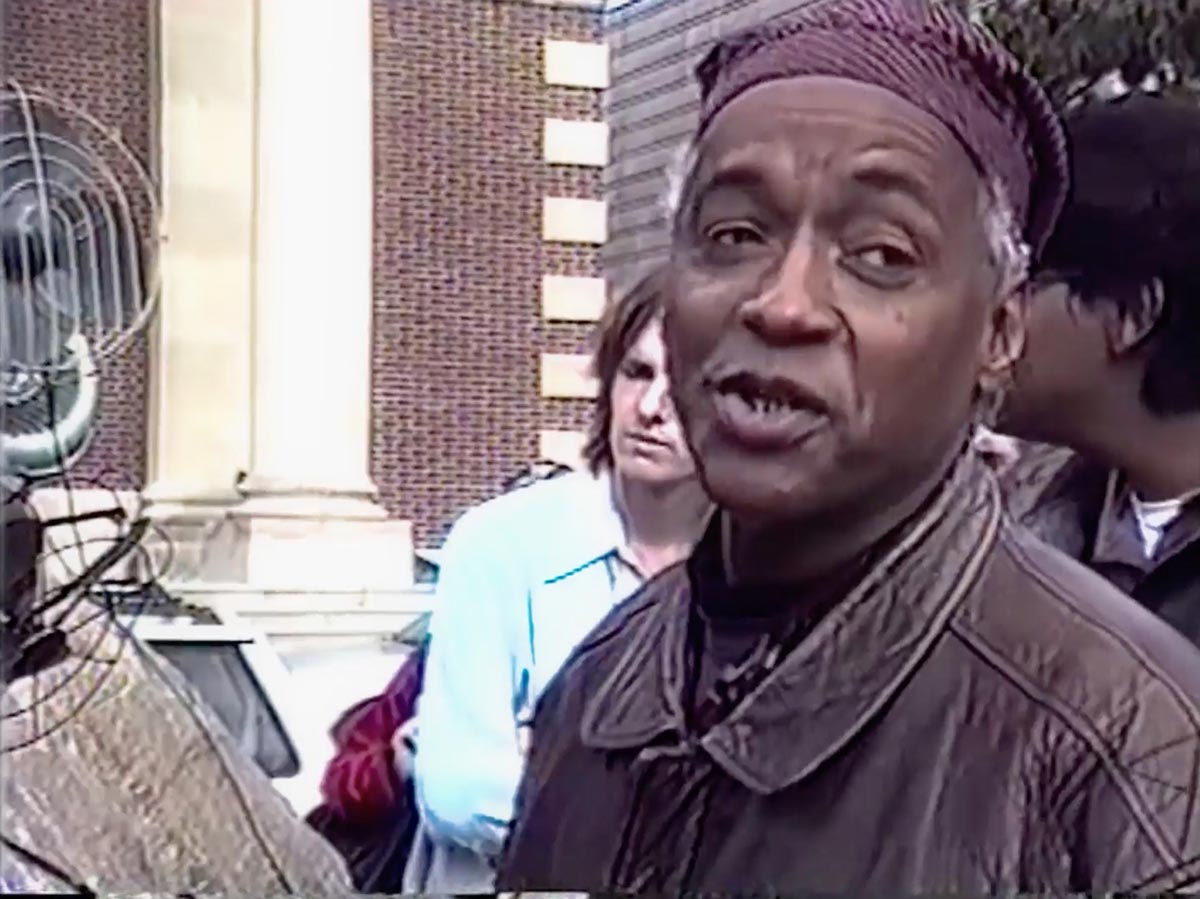 SC: What first interested you in making a documentary about Hammons and why is he an important voice for us to focus on today?
HC: Twenty plus years into his career, Hammons observed, "I really feel now it is the daring of the act, not the art object itself. It's the daring of the act, of presenting it. And the art object is the result of that dare. Or that power act." It is his defiance of the apartheid elite art world, disruption of its rules and refusal to be co-opted that drew us to Hammons as a worthy subject. His iconic Bliz-aard Ball Sale performance (selling snowballs alongside actual street vendors on a wintery New York City street) figures prominently as a defining "work" in our film. Significantly his satire of commodity exchange occurred in 1983 – the very moment wealth began flooding the art market. The same year an influential art critic was reported to have said that, "There must not be any prominent Black artists, because if there were, they would have brought themselves to her attention."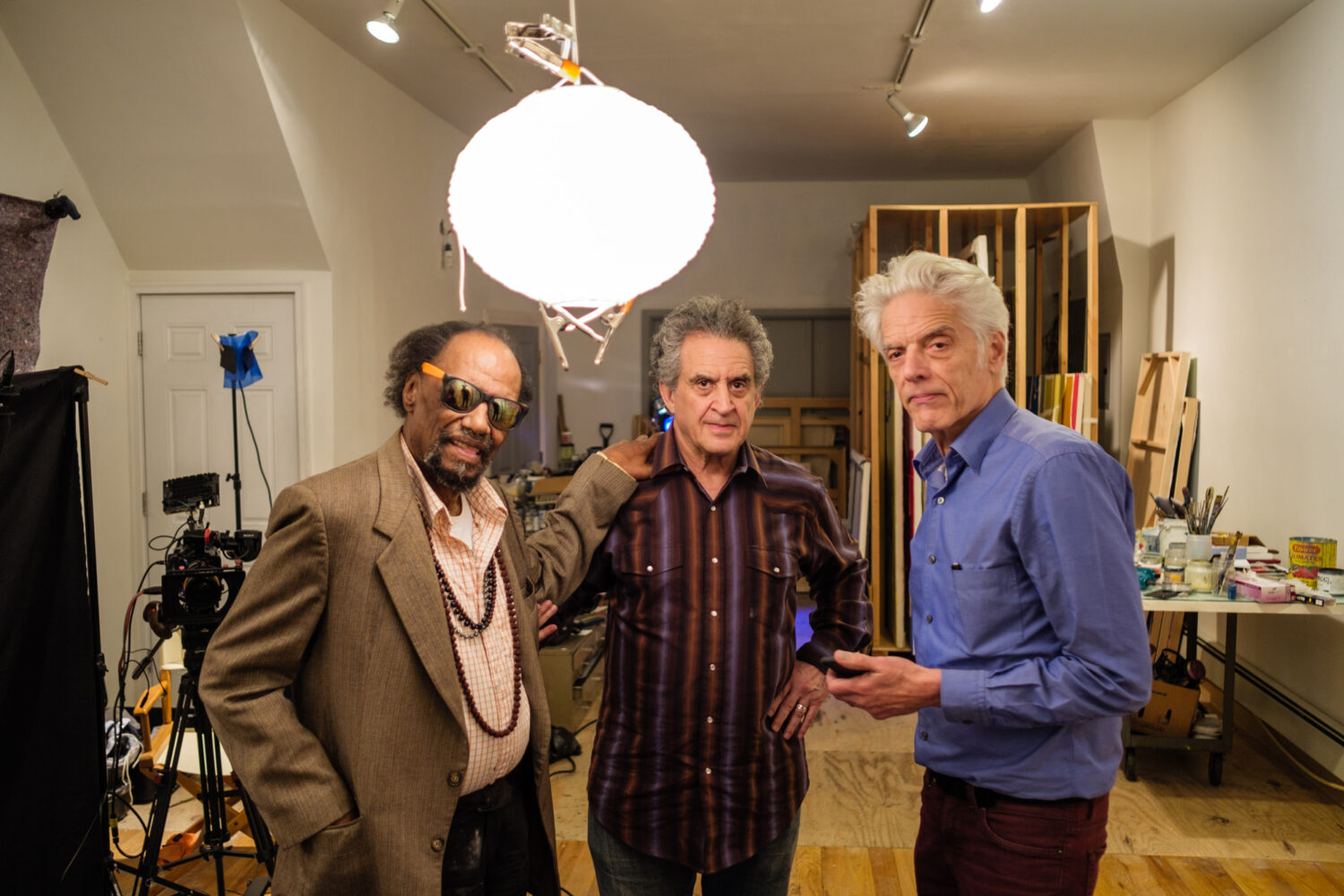 Just before he passed away, we had the great good fortune to interview the 86 year old emeritus Yale Professor of Art History and Flash of the Spirit: African & Afro-American Art and Philosophy author Robert Farris Thompson. A leading authority on art of the Black diaspora, his writing "became a guidebook of sorts for Hammons; it mined a history of forms to which the artist wanted to connect his own work." (Elena Filipovic). There can be no better testimony to why Hammons is such a singularly important subject today – and going forward – than Thompson's own words on entering one of the artist's exhibitions: "This room captured, then, the essence of his art-wager on an heroic scale. The Harlem artist is betting on spirit and meaning sensed in ordinary things to be our armour in the 21st century." Or, as his fellow artist Glenn Ligon, has expressed it, Hammons' practice combines "a deep critique of American society" while pointing ahead to the "utopic."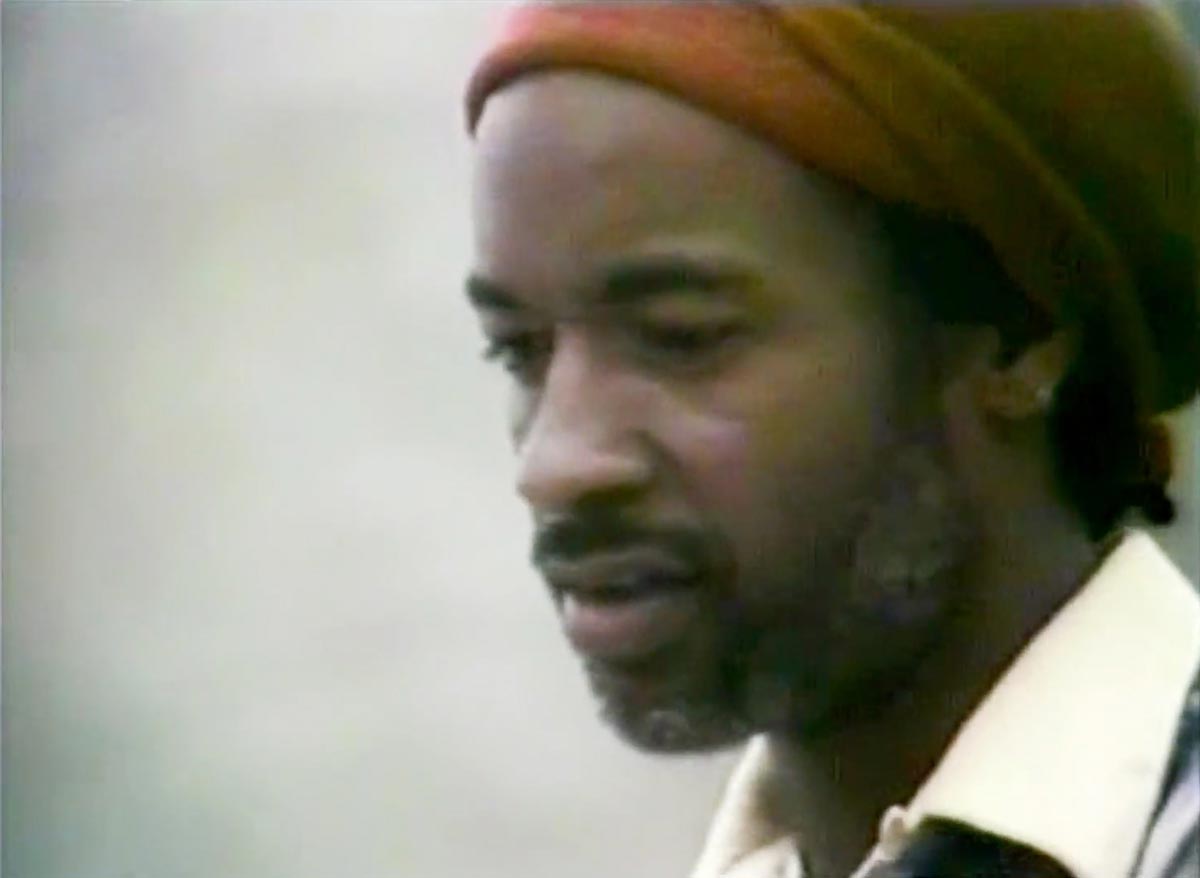 SC: The film was made over a period of nine years — did the project's intention change or evolve during this time?
HC: The film's intention remained constant throughout – the challenge was to do justice to what novelist Walter Mosley calls "the towering genius" of David Hammons. What did evolve over time was the diverse array of creatives who were drawn to participate, including a young Black animator Tynesha Foreman, Hip-Hop forefather Umar Bin Hassan of The Last Poets, a gifted composer Ramachandra Borcar and major jazz recording artists – as well as an ambassador of the film, Oscar-nominated and Emmy award winning producer-director Lisa Cortés (All In: The Fight for Democracy, The Remix: Hip Hop X Fashion, Precious).



Feature image: Hammons at Williams College in 1993 at Documenta IX. Image courtesy of Documenta and The Melt Goes on Forever: The Art and Times of David Hammons